30 Holiday 3D Prints You Can Make – Valentines, Easter & More (Free)
Decorating our homes with various 3D prints is nothing new. However, finding the right options may pose a serious challenge at times. As you already know, you can find just the right options here!
Let me help you get in the holiday mood with these amazing holiday prints that you can make today. Let's go!
Finding some of the best holiday 3D prints can be difficult at times, so I decided to put together a nice list that people can use year-round as a way to quickly get some awesome holiday ideas to create.
Many of these are gifts, decorations, or just cool gadgets that you can make at the right time of year. So stay tuned and find your closest holiday to make something for yourself, a friend, a loved one, or whoever you have in mind!
Valentine's Day (Feb)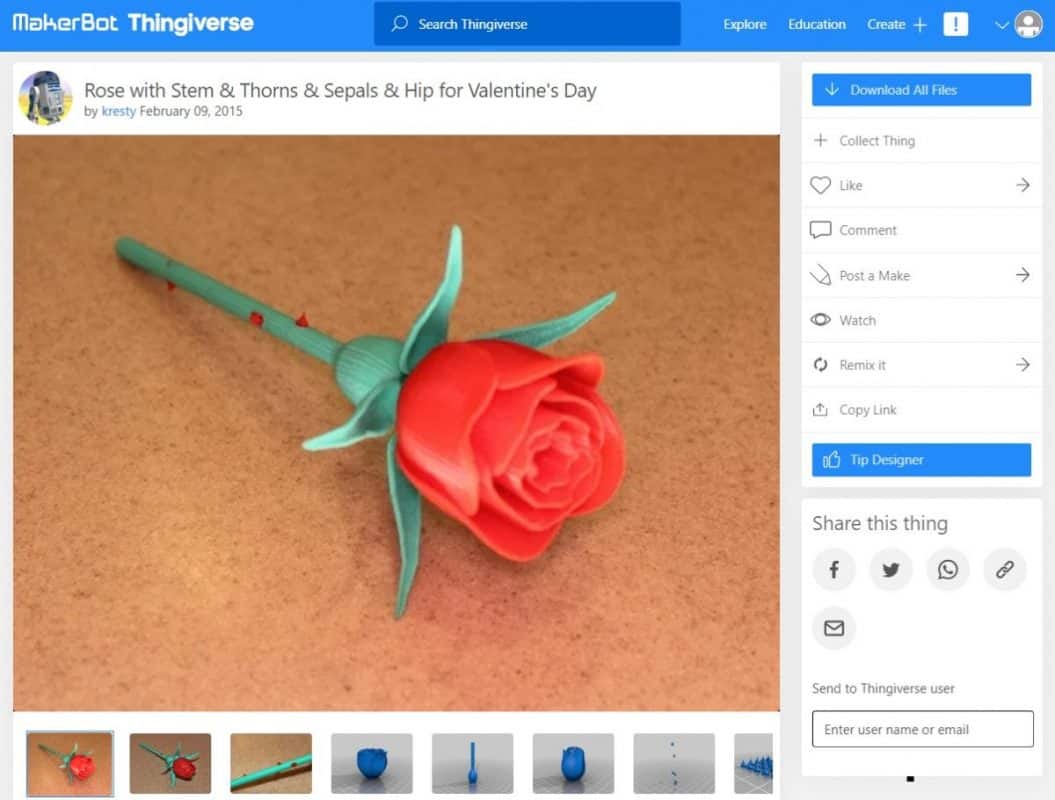 You can't go wrong with a rose for Valentines day, but this isn't just the rose, it has plenty added items along with it. 3D printing this model should be pretty easy. It's a really cool idea to give to a loved one on this special day.
Everything can be printed at 0.2mm layer height, 10% infill, without any raft.
Created by kresty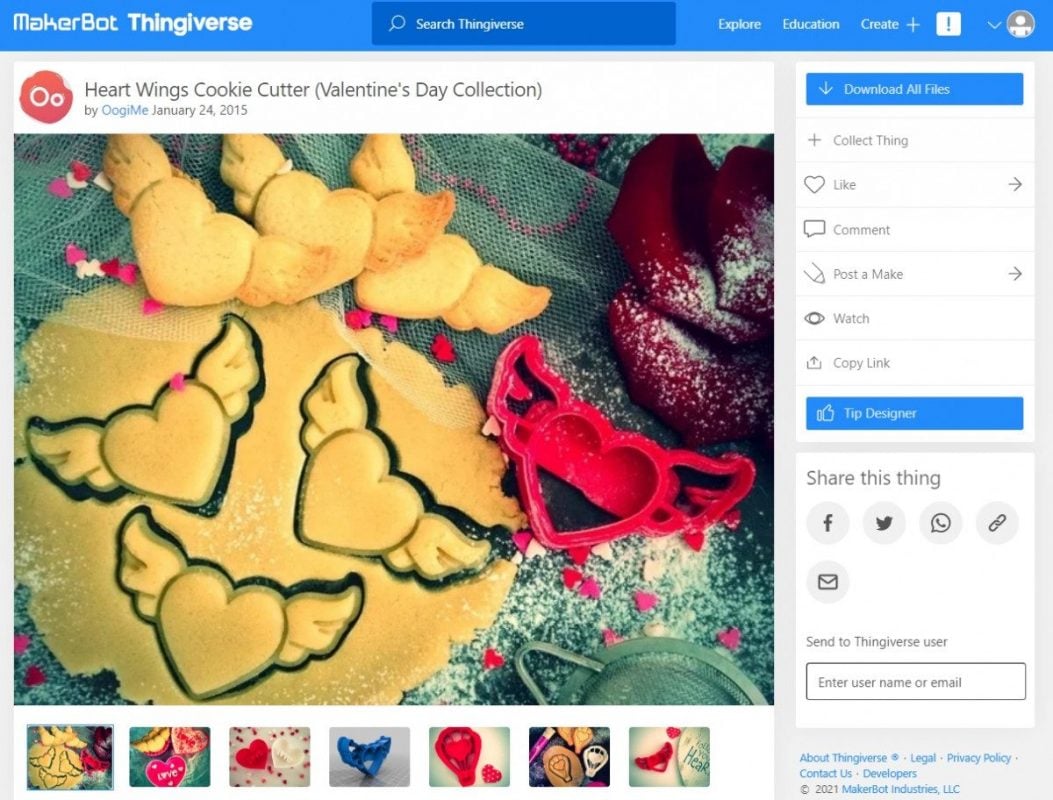 This is another easy to 3D print gift for your loved one (s). It is not just a gift they'll do away with, but one that will come in handy when you need them.
Created by OogiMe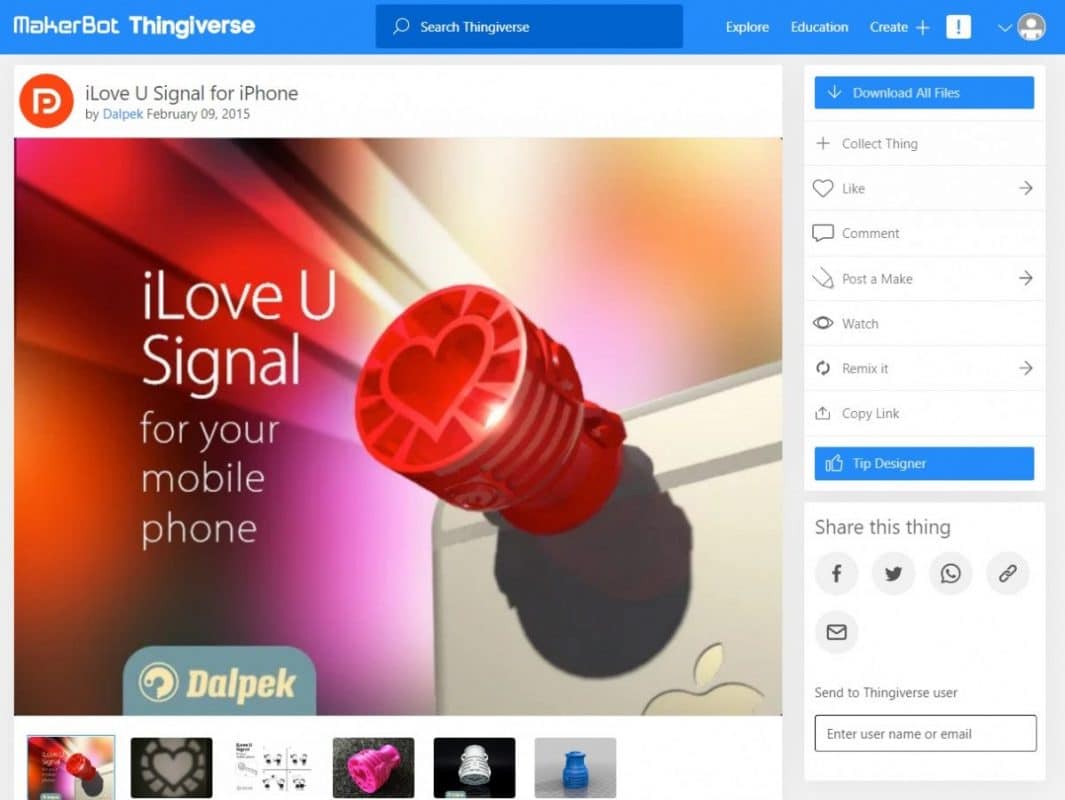 Are you tired of always having to tell your partner how much they mean to you? With this 3D print, you can have it framed on a wall for them as a constant reminder.
Created by Dalpek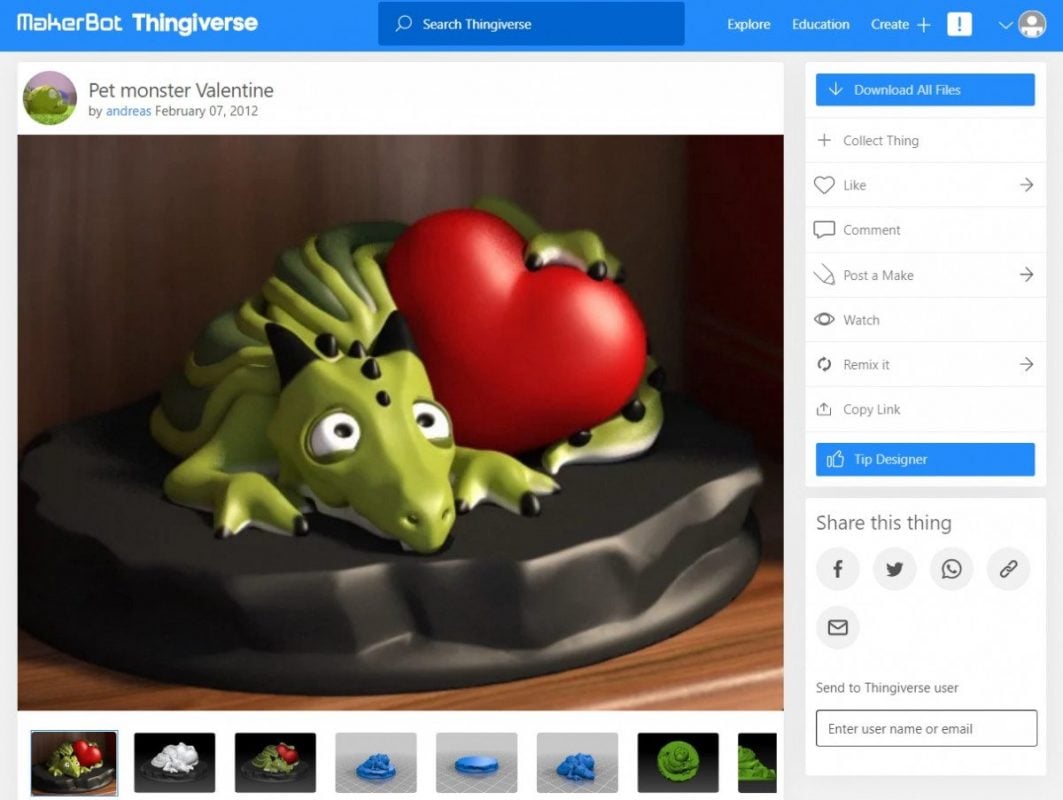 This 3D model consists of a pet monster and a sturdy base, making for a great home or tabletop decoration and a great addition to your lover's 3D collections.
Created by Andreas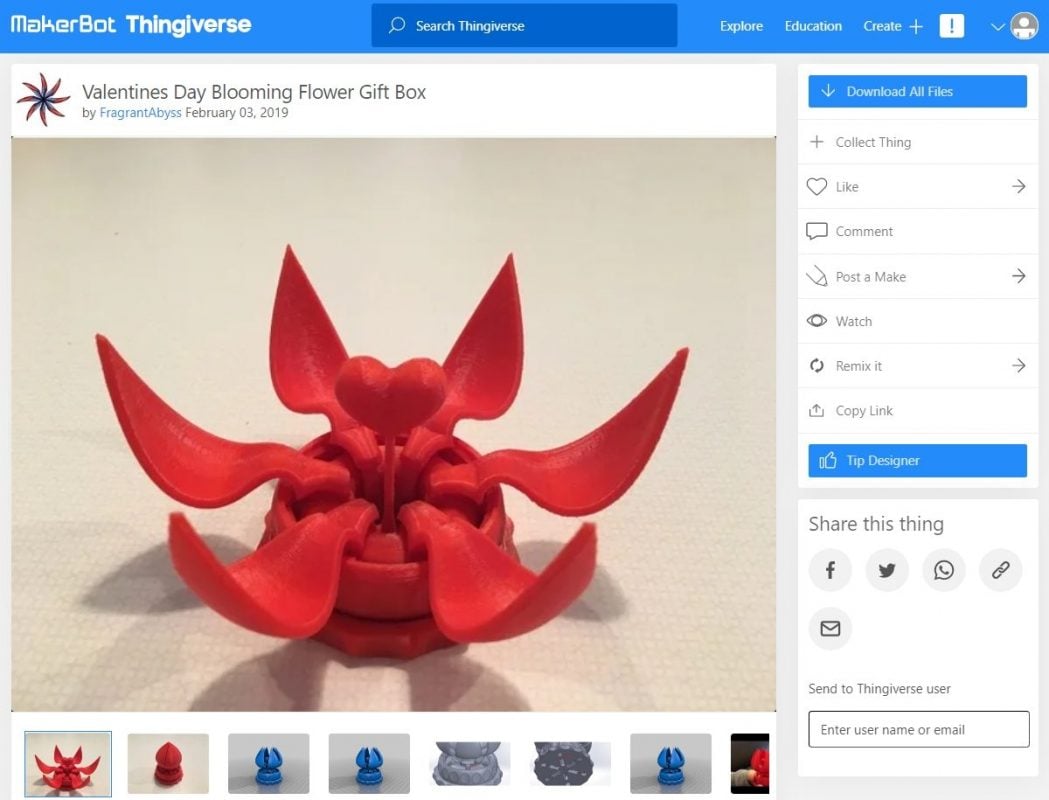 Printing this model is very easy. Only remember to use a flat blade screwdriver to free the base from the rotating collar after printing.
Created by FragrantAbyss
St. Patrick's Day (March)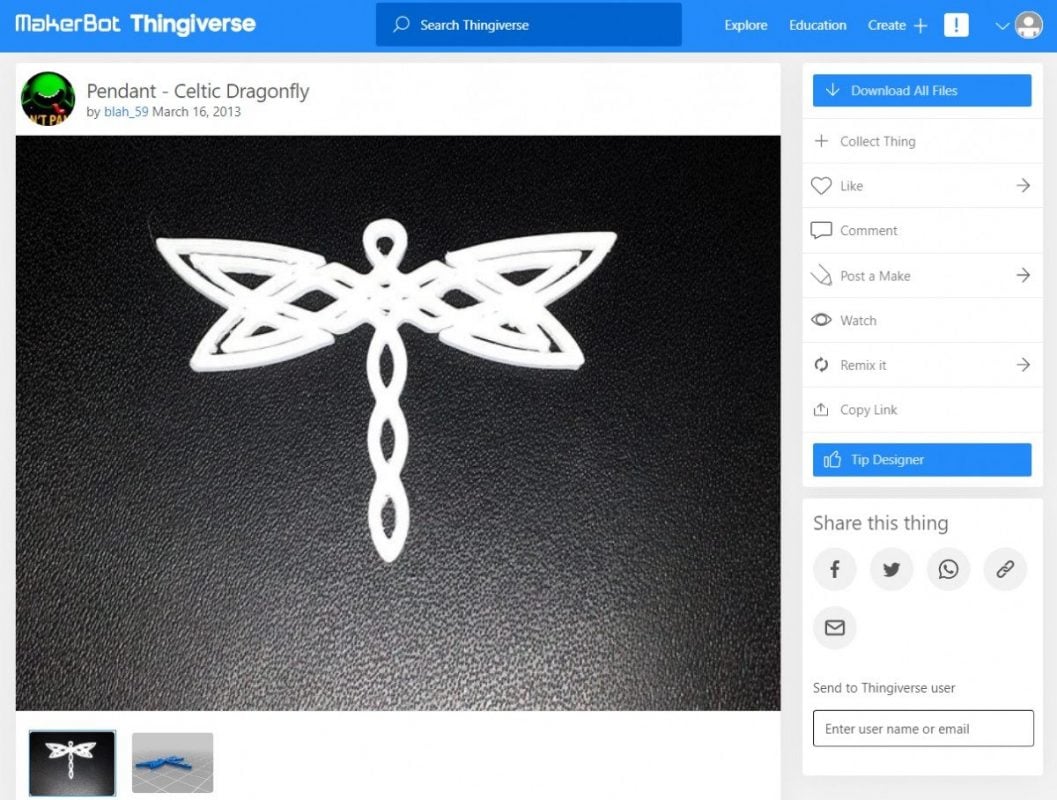 This pendant is weightless and has a stylish design. It can be worn around easily and it won't take much time to 3D print.
Created by blah_59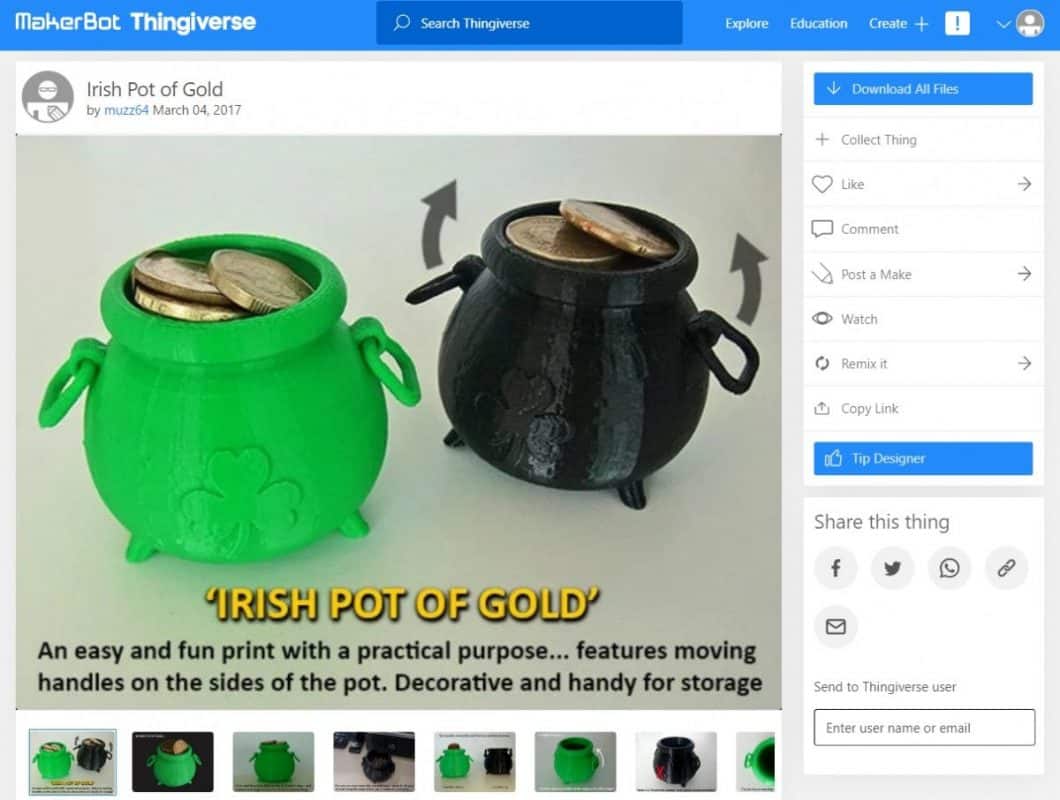 The model has two handles and it is more than just a decoration. It can be used for keeping small items as well as coins. It is easy and fun to print, as most users opined.
Created by muzz64
Mother's Day (May)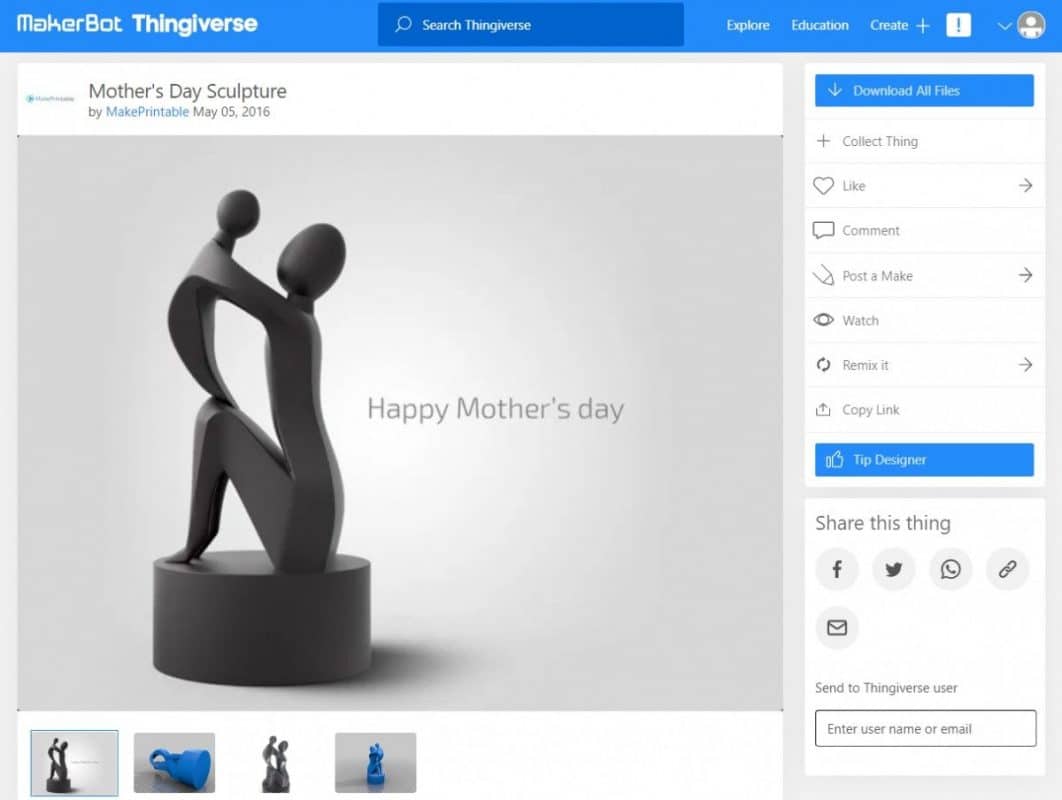 A beautiful 3D printed gift for mothers on this amazing day, serving as a constant reminder we are proud of them. It might be a small gift to you, but to them, it could mean a lot.
Created by MakePrintable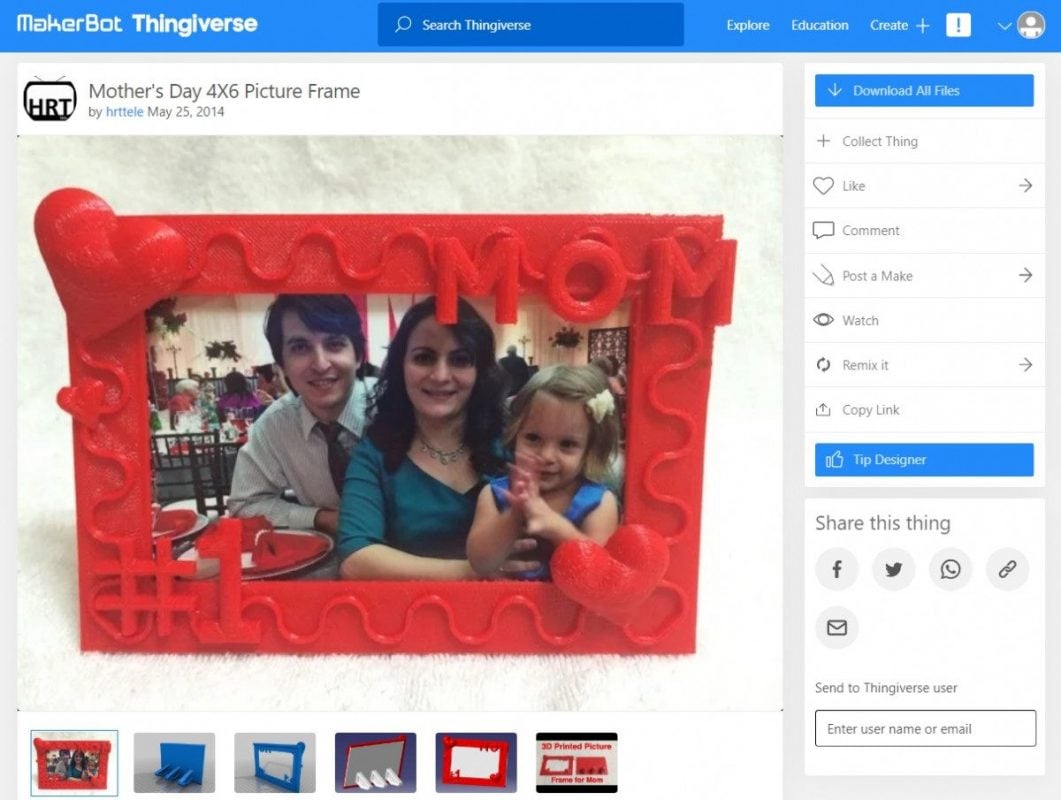 A special gift for keeping favorite picture. They say gifts that remain for a long time are usually the best. This thoughtful and unique 3D printed picture frame is a great present.
Created by hrttele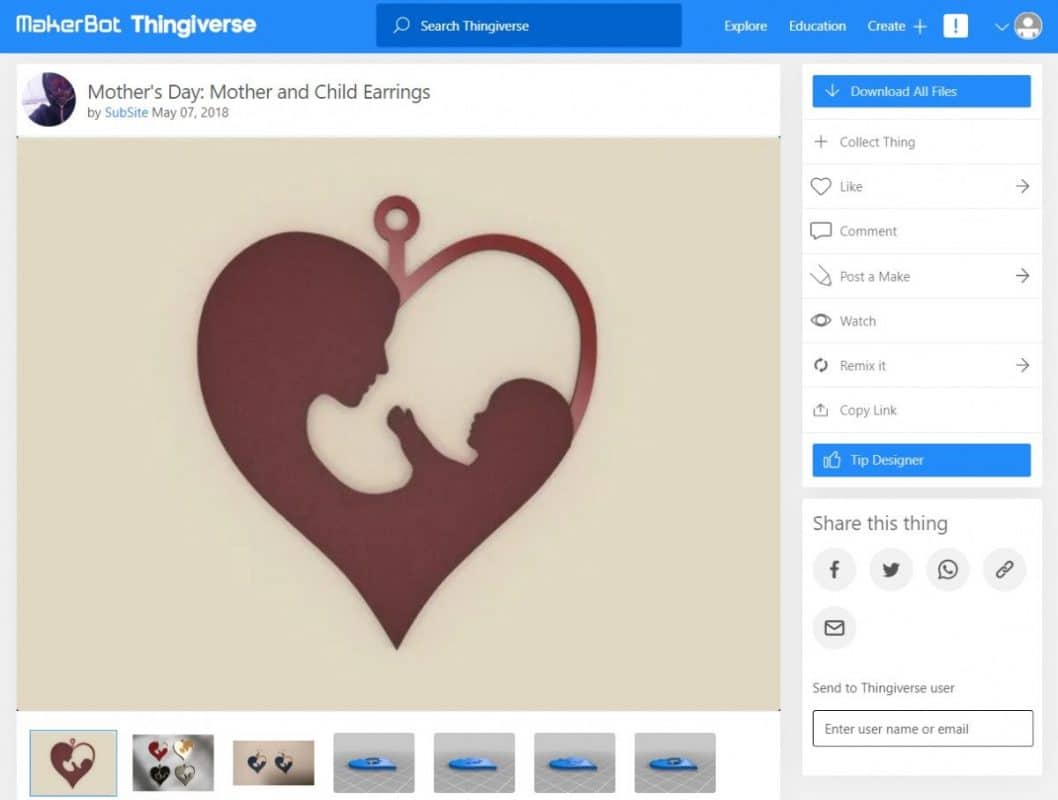 Another easy to print gift option to present moms for their amazing support through all the years. They are easy to assemble and can easily substitute for necklaces.
Created by SubSite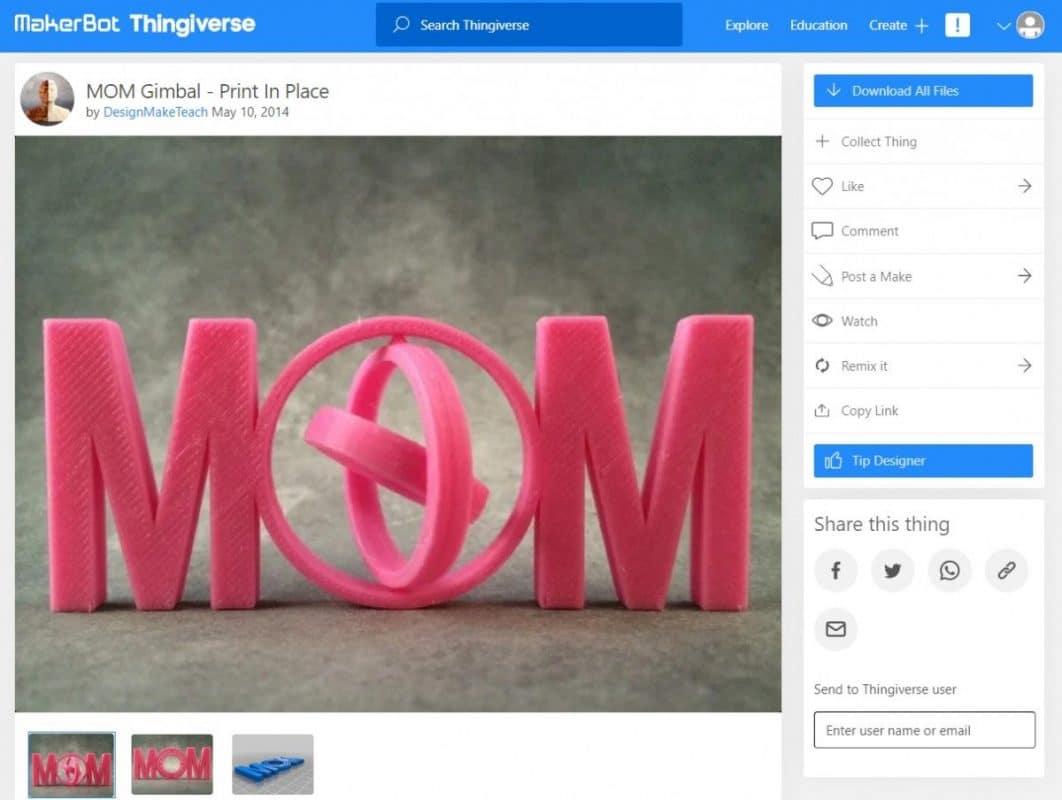 A great 3D printed present for moms that's based on an original design by Bluebie. One user printed it successfully with a 0.02mm layer height in pink PLA on a Printrbot Metal Simple.
Created by DesignMakeTeach
Father's Day (June)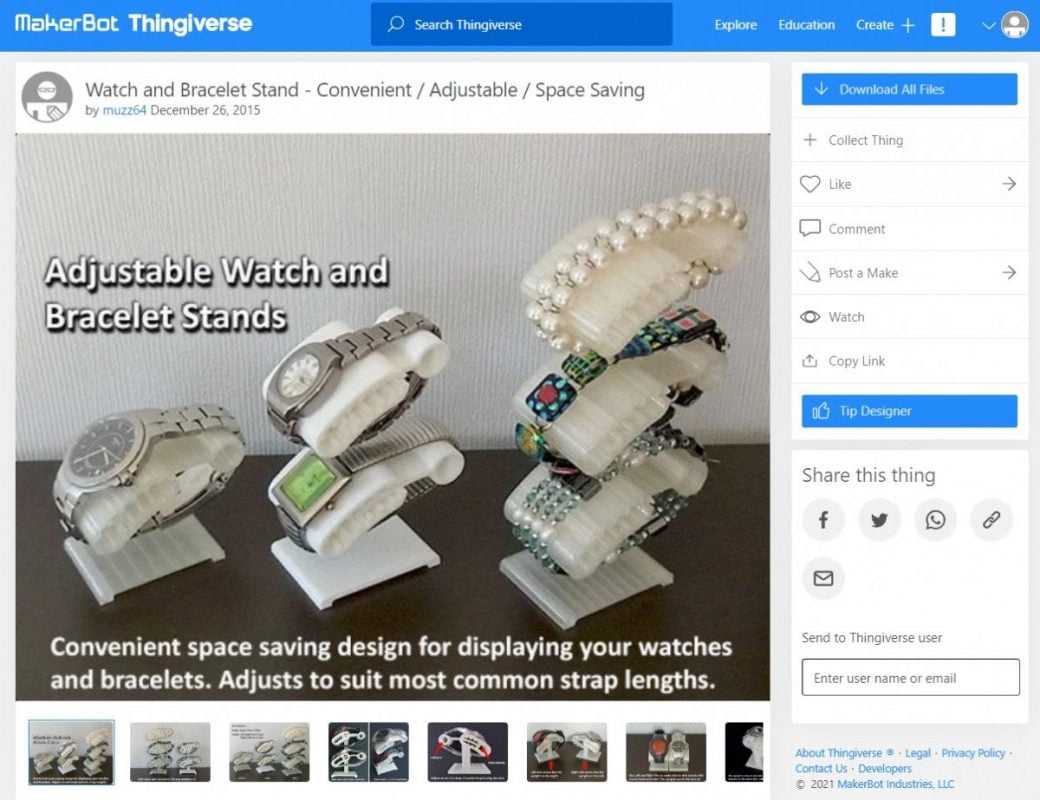 Created by muzz64
Most dads out there have at least a watch or two, so how about we 3D print something nice and functional that your father can actually use. This Watch and Bracelet Stand is a great 3D model for Father's Day, giving the ability to provide an adjustable and convenient solution.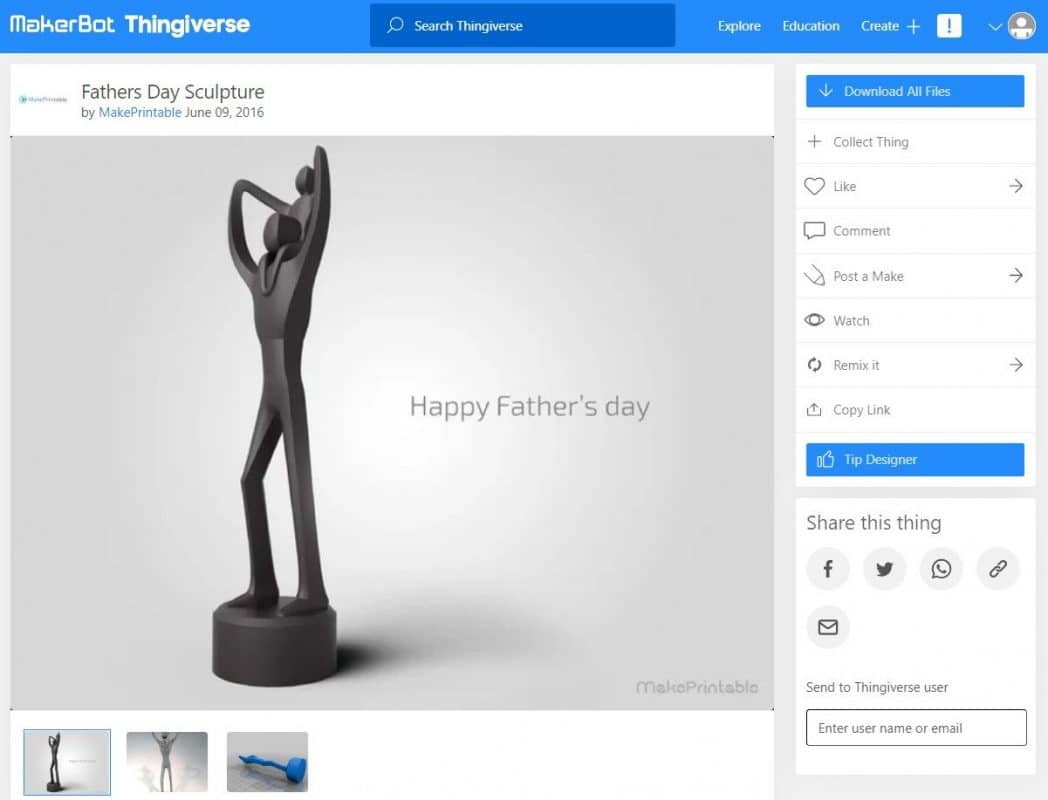 Similar to the Mother's Day Sculpture, this one shows the strength and support that a father shows to a child. This is a great reminder and gift to a dad that they can appreciate. Ironically, it doesn't need supports to print!
Created by MakePrintable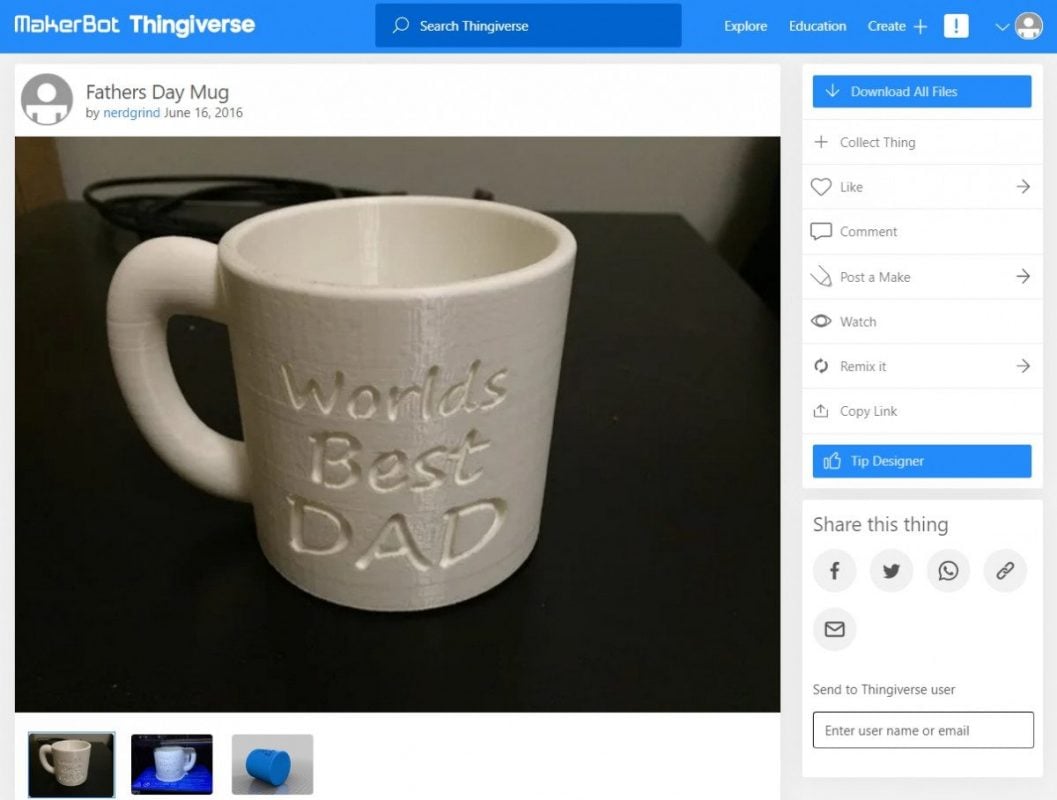 The trusty Father's Day Mug, but with a 3D printed twist to it. You could even split the model and print the handle in another color, then superglue it back on.
Created by nerdgrind
Easter (March/April)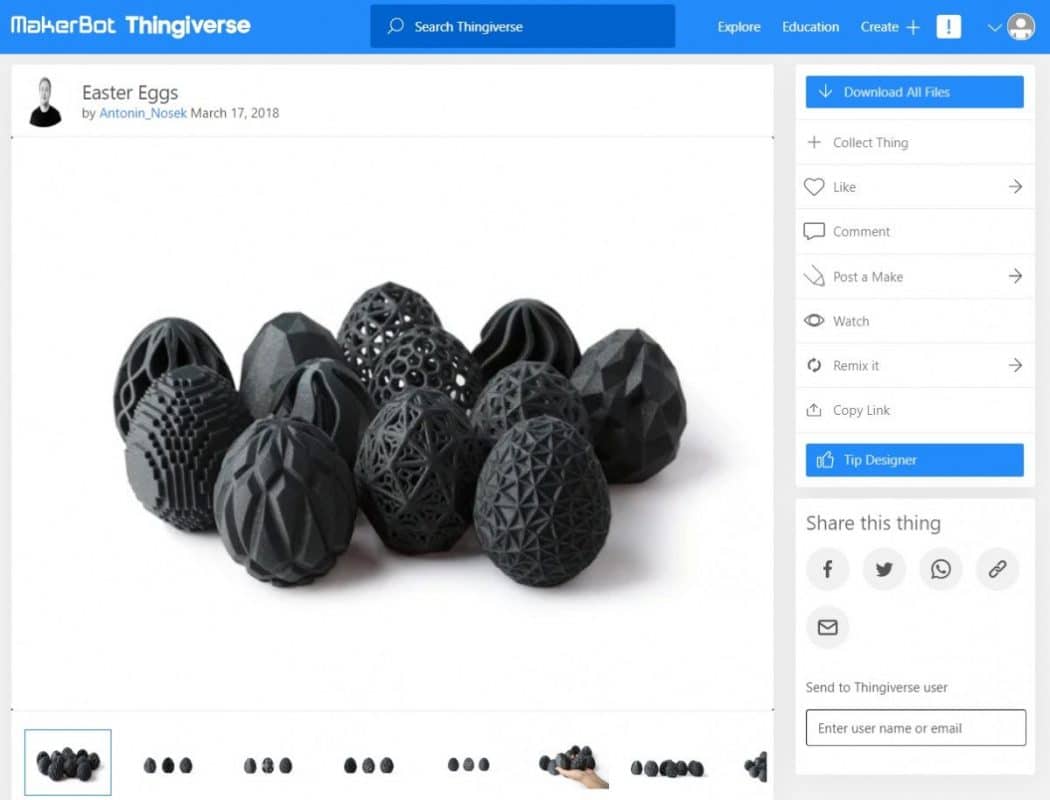 These Easter Eggs are perfect for Easter, giving you all types of options and designs that you probably have never seen before. They are a really cool idea and gift to give family and friends for decorations and fun.
I'd recommend printing these in some bright colors.
Created by Antonin_Nosek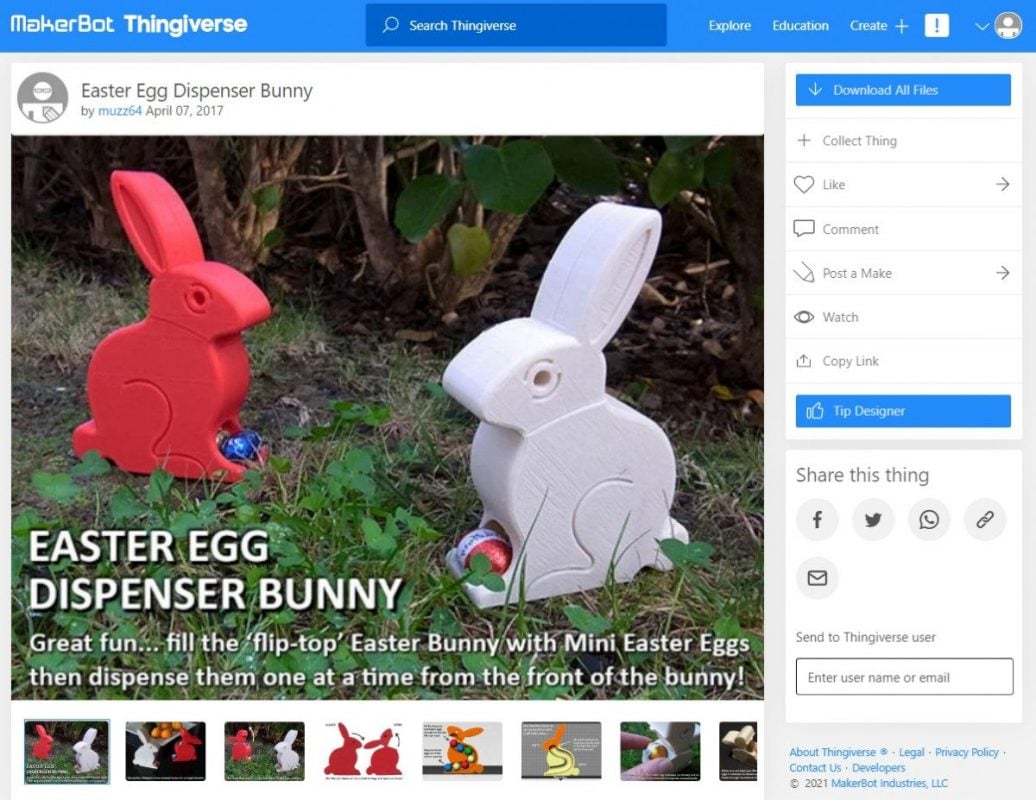 This is an easy to print and decorative design that is useful during the Easter season. Its flip-top head allows you to load chocolate Easter eggs that run around the back and out the bottom at the front.
Several users love just how intuitive and creative this model is, so I'd definitely try one of these out yourself when the time is right.
Created by muzz64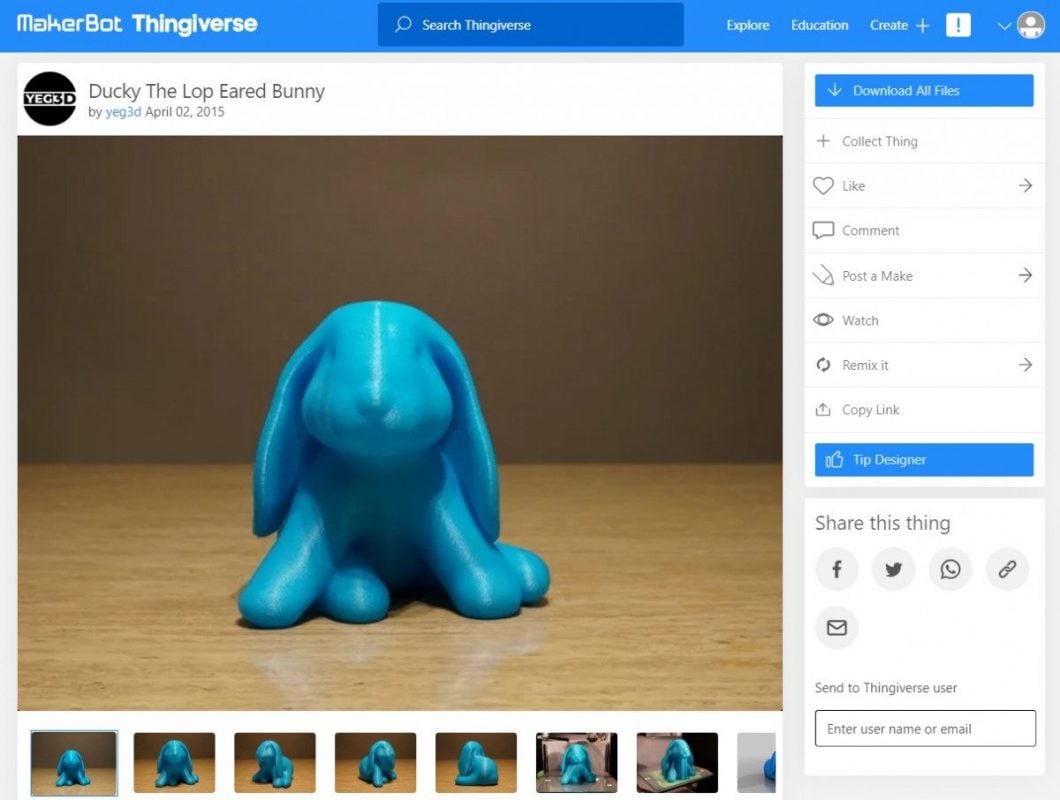 This next model is designed in memory of Ducky the Lob Eared Bunny. Though made of plastic, it comes out cute and lovely, adding style to your decorations, or great as a gift.
Created by yeg3d
Independence Day (4th July)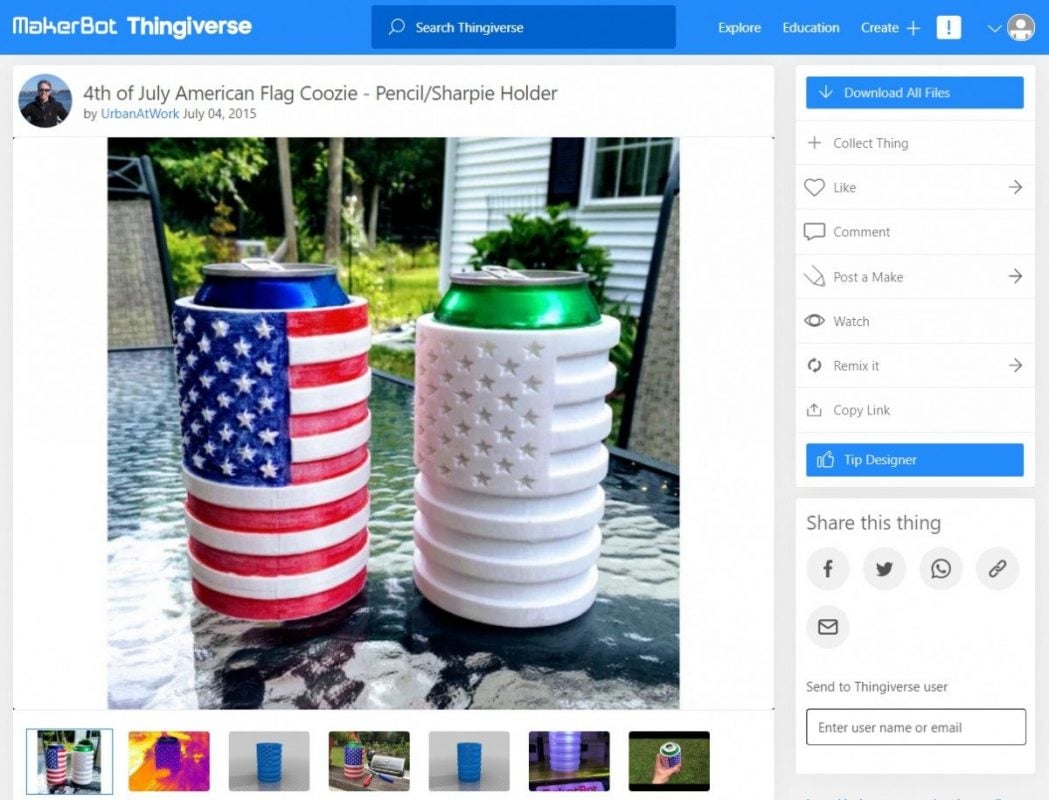 A 4th of July American Flag Coozie/Holder is a great gift for the occasion. You can either place a standard-sized can in there or use it as a pencil/sharpie holder, or you can print multiple and both!
Created by UrbanAtWork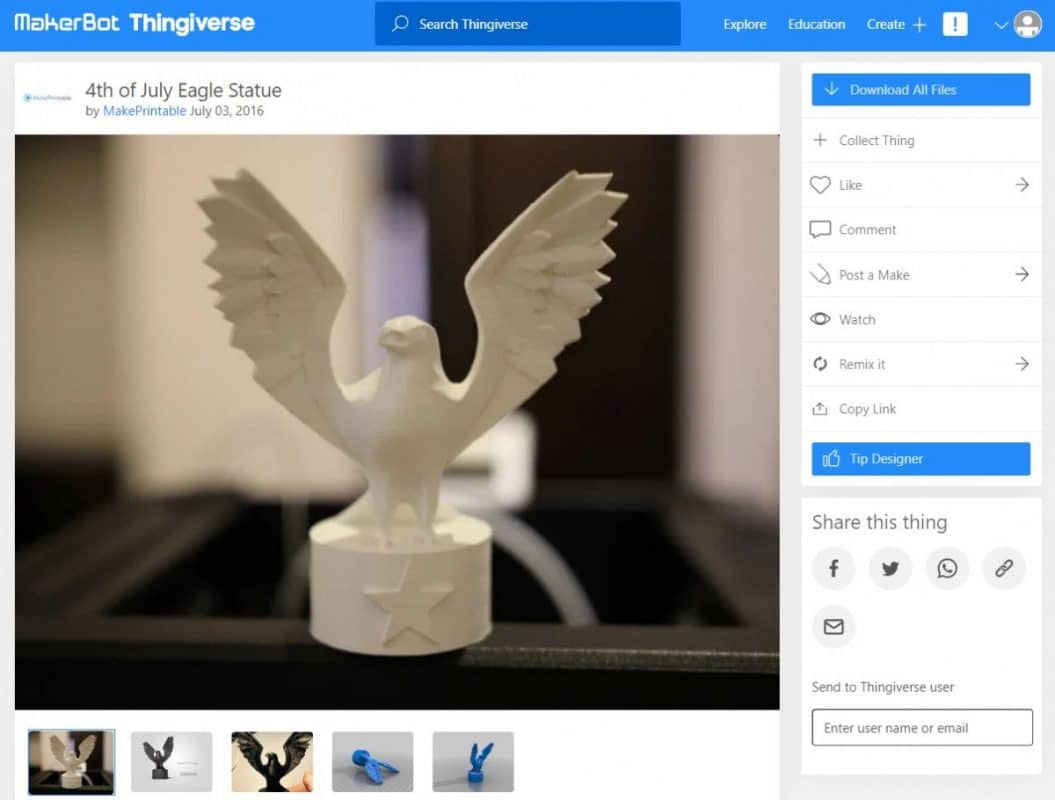 This free 3D printable bald Eagle statue is a pretty cool gift option to mark Independence Day. It doesn't require any supports to print. One user actually printed this model in red, white and blue by pausing the printer and changing the filament out, turning out pretty nicely.
Created by MakePrintable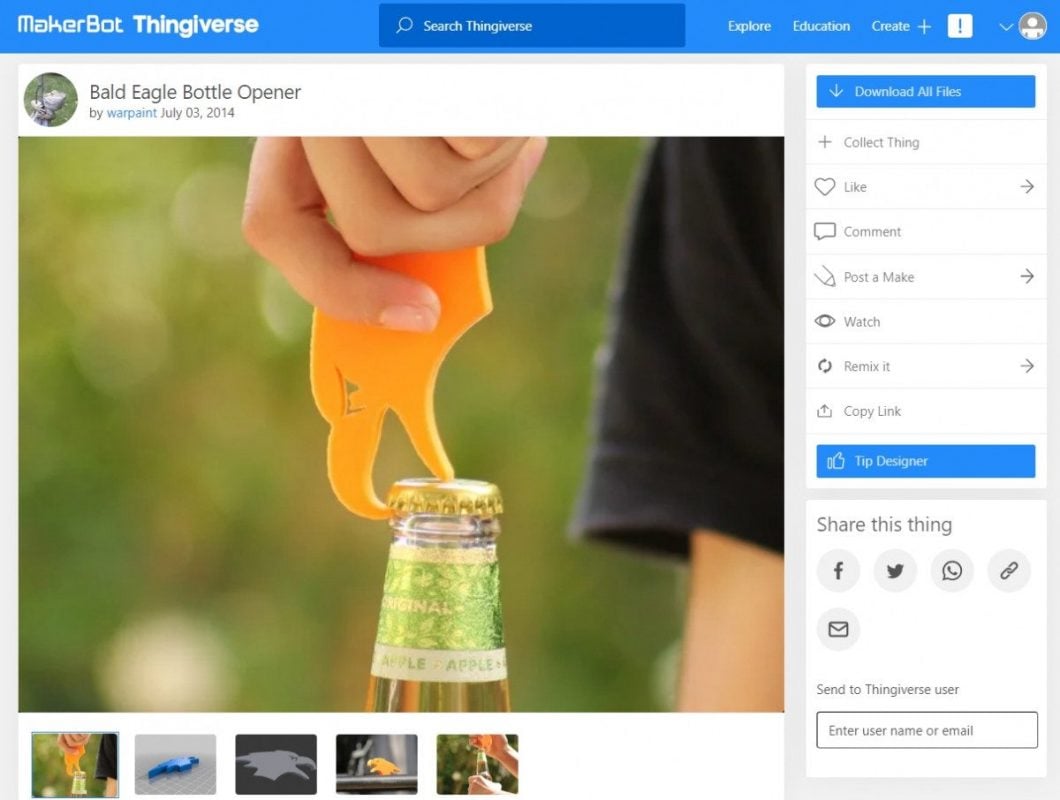 This Bald Eagle Bottle Opener is perfect for cracking open all those beers, and can still be used year round to remind you of Independence Day. I'd recommend printing this in either ABS or PETG for better strength.
Make sure to have a good wall thickness to improve durability. The designer recommends getting a thin layer of hard material like aluminum to cover the beak for longer term use.
Created by Warpaint
Halloween (October)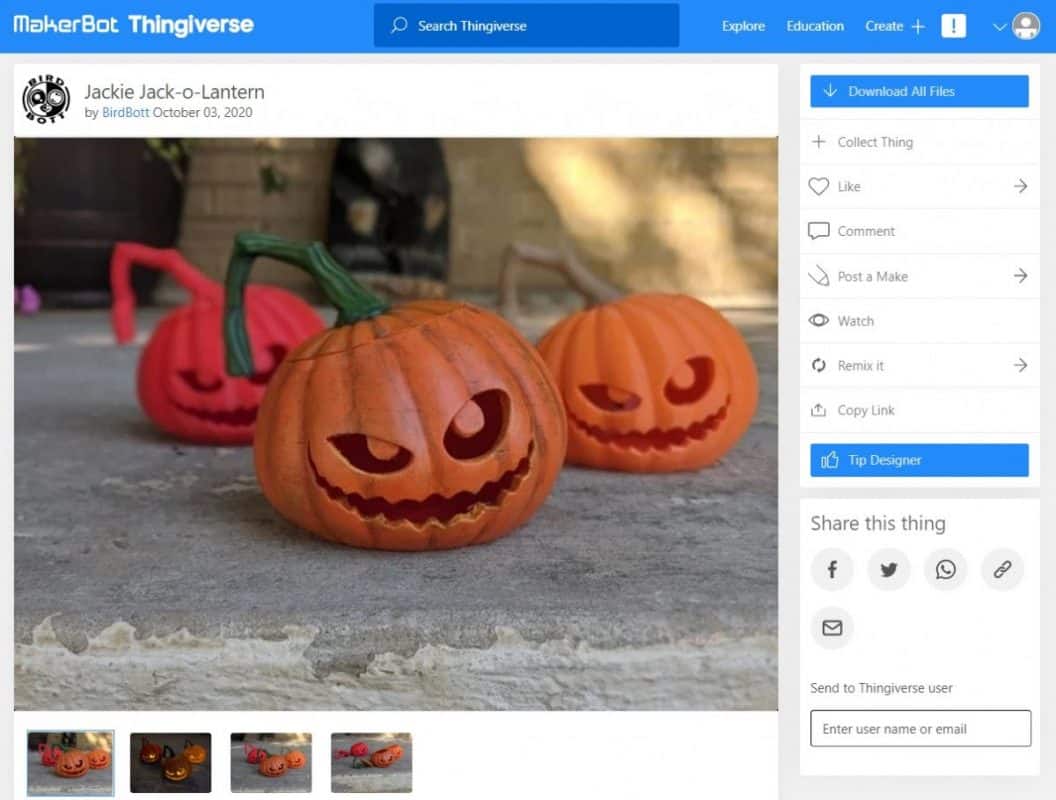 This Jack-o-Lantern model is a hit for Halloween, down to the detail and scare factor. You can fit a nice candle or small light inside this 3D printed Halloween prop to really bring it to life.
Created by BirdBott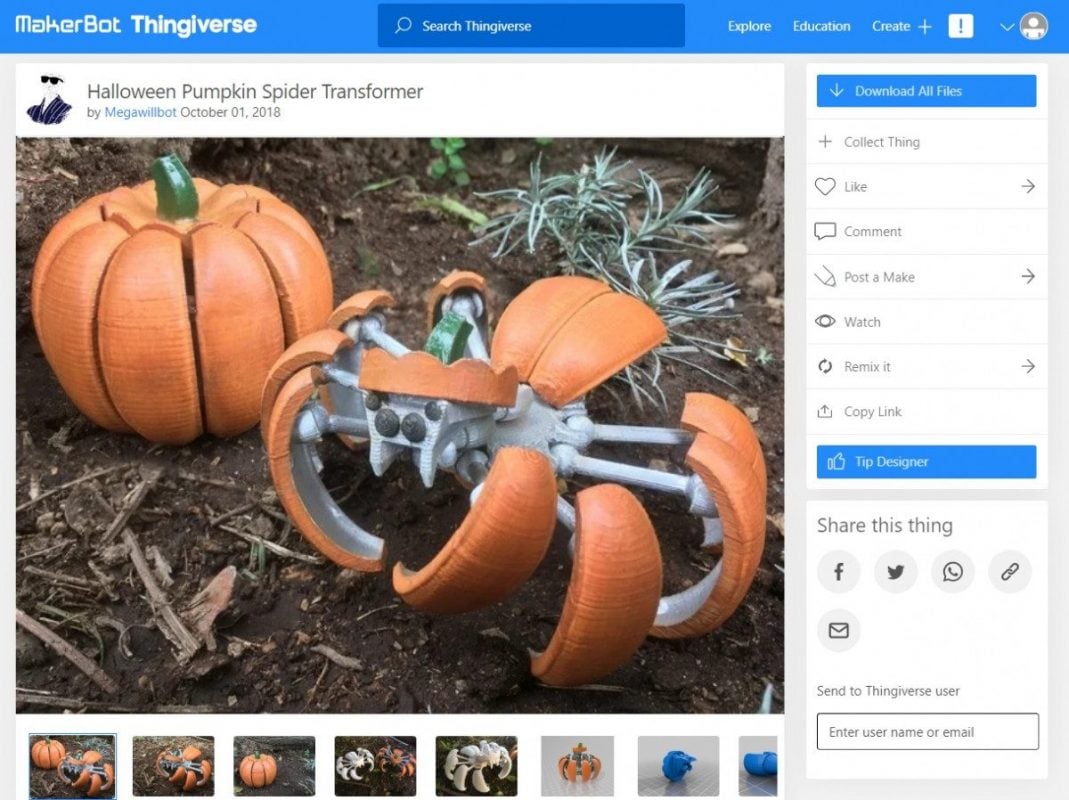 Combining a pumpkin and a spider for this Halloween treat is such a nice idea. It won't take too long to print, and can be printed with just 10% infill successfully. The main model has over 200,000 downloads, a very popular model.
Created by Megawillbot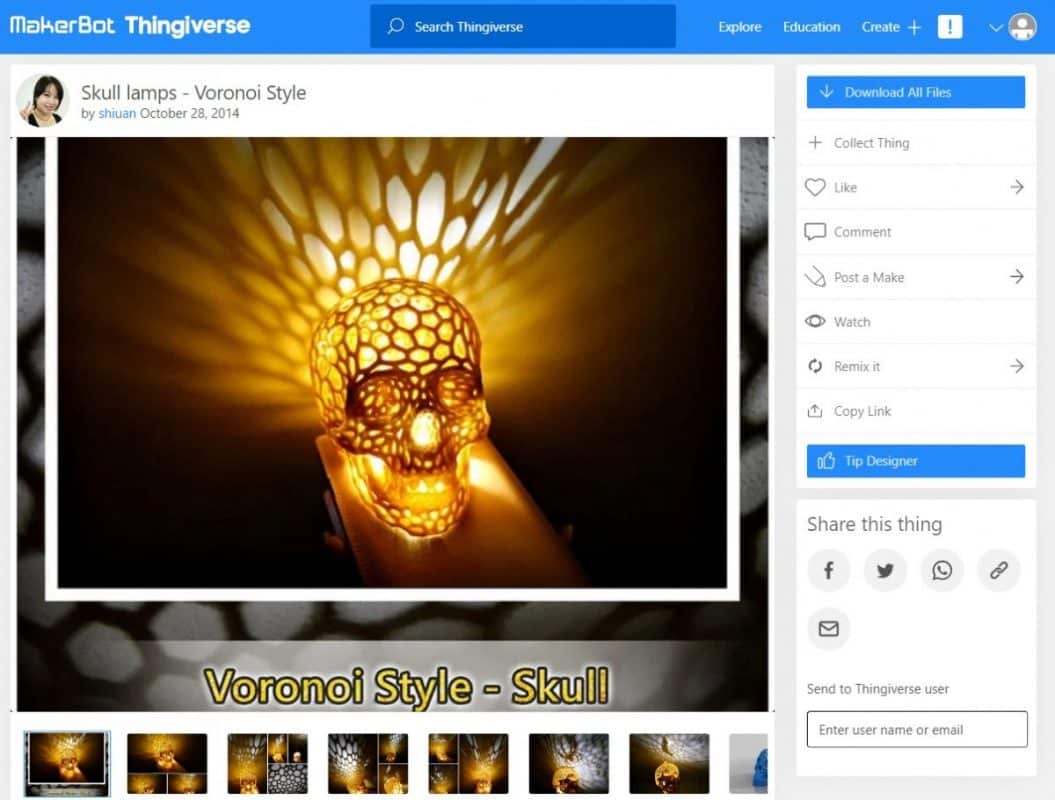 This 3D model is pretty cool for Halloween. It can be painted to your standards. You can even make a time-lapse for the print. Add an LED after printing and watch your skull lamp come to life.
Created by Shiuan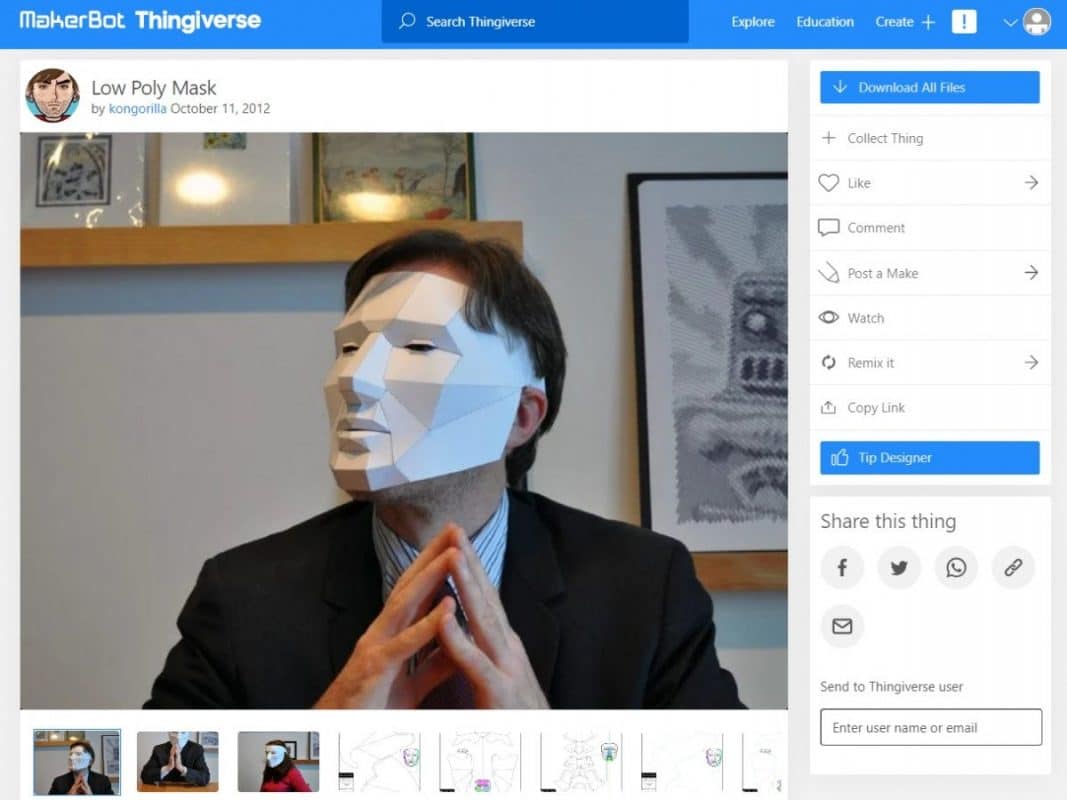 Everyone loves a scary costume during Halloween. Why not treat your loved ones to this 3D printed mask that comes in two styles: black lines and faint lines. It's simple, but effective as a Halloween costume.
Created by kongorilla
Thanksgiving (November)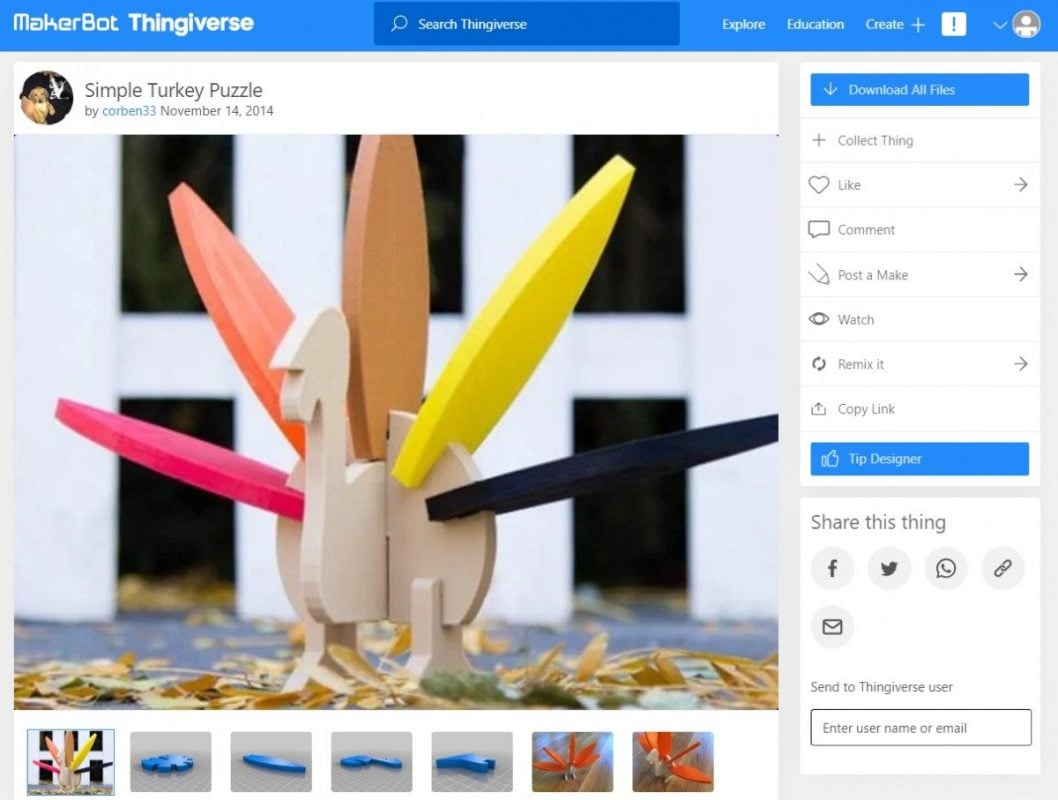 The Simple Turkey Puzzle model is a nice touch to give yourself or others a challenge with a Thanksgiving theme. The kids will definitely love trying to figure out this puzzle. The pieces can be assembled to come together to create a Thanksgiving Turkey.
After putting it together, it can be used as a nice interior decoration.
Created by corben33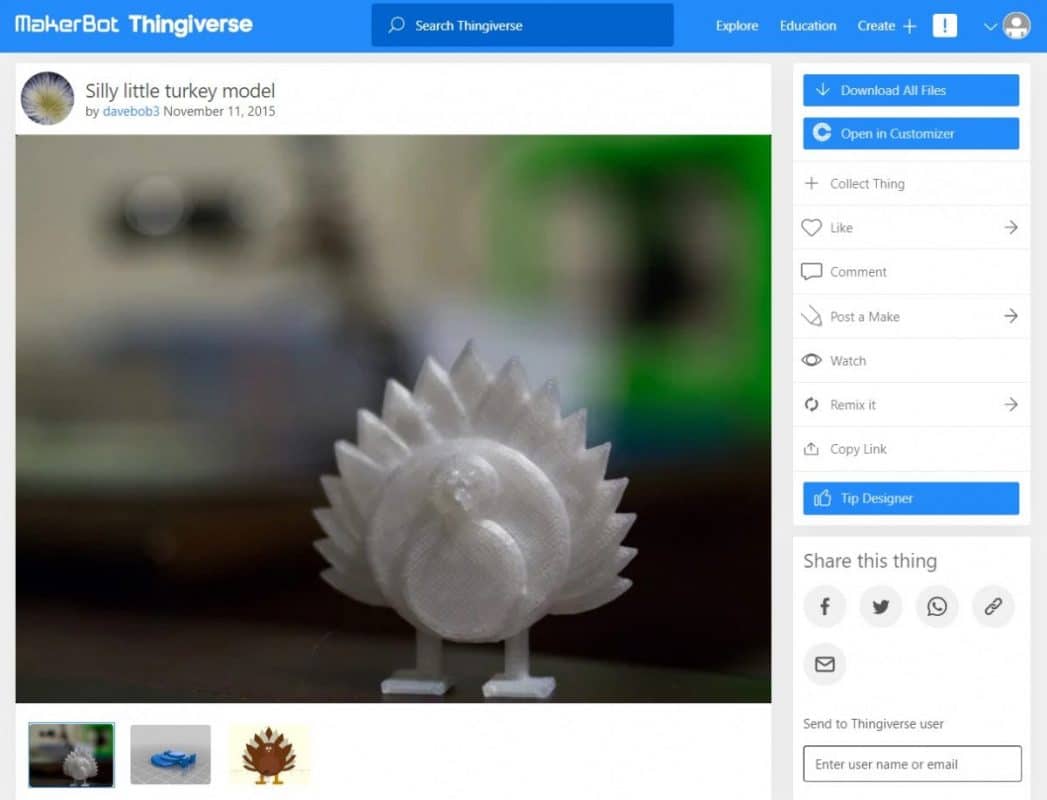 If you need something stylish, something that can be used as a decoration, and just a fun Thanksgiving-themed model. The Silly Little Turkey Model can be 3D printed fairly easily.
You can even print one model for each person. One user said they printed 20 different Silly Turkeys for each person in their household.
Created by Davebob3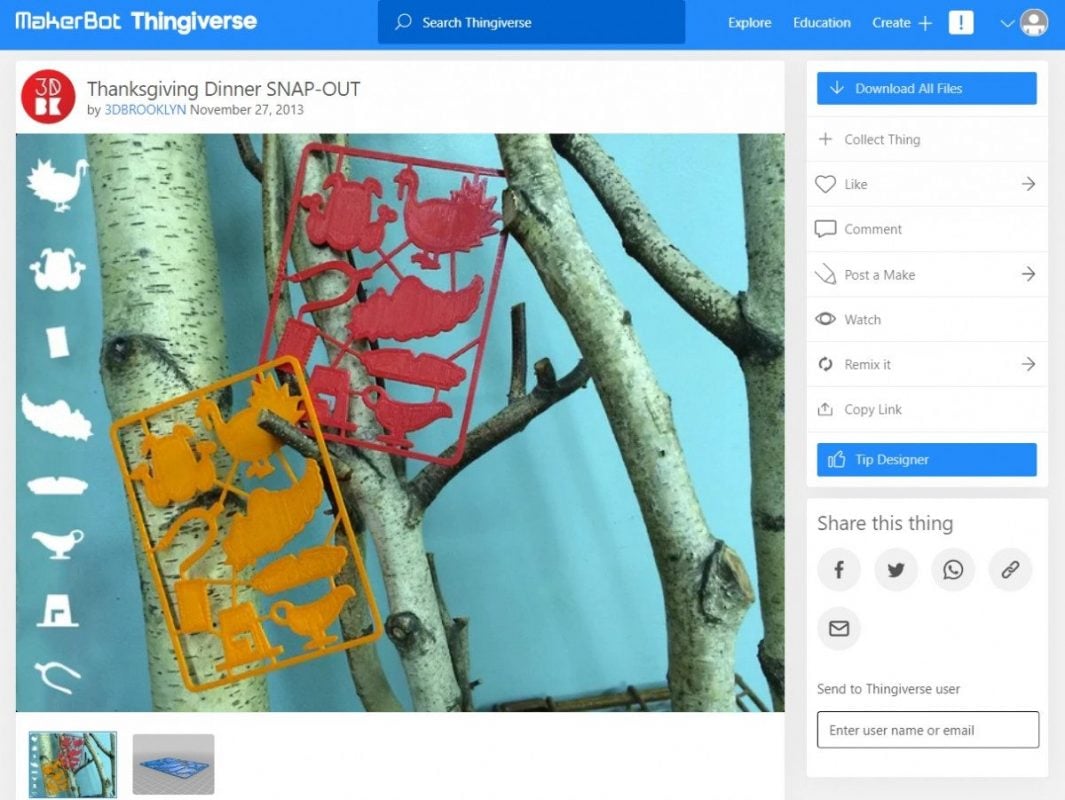 This 3D printed snap-out features a live turkey, a cooked turkey, a cornucopia, a cranberry sauce, a pie, a wishbone, a gravy boat, and a pilgrim hat- all reminiscent of the thanksgiving season.
Created by 3DBROOKLYN
Christmas (Dec)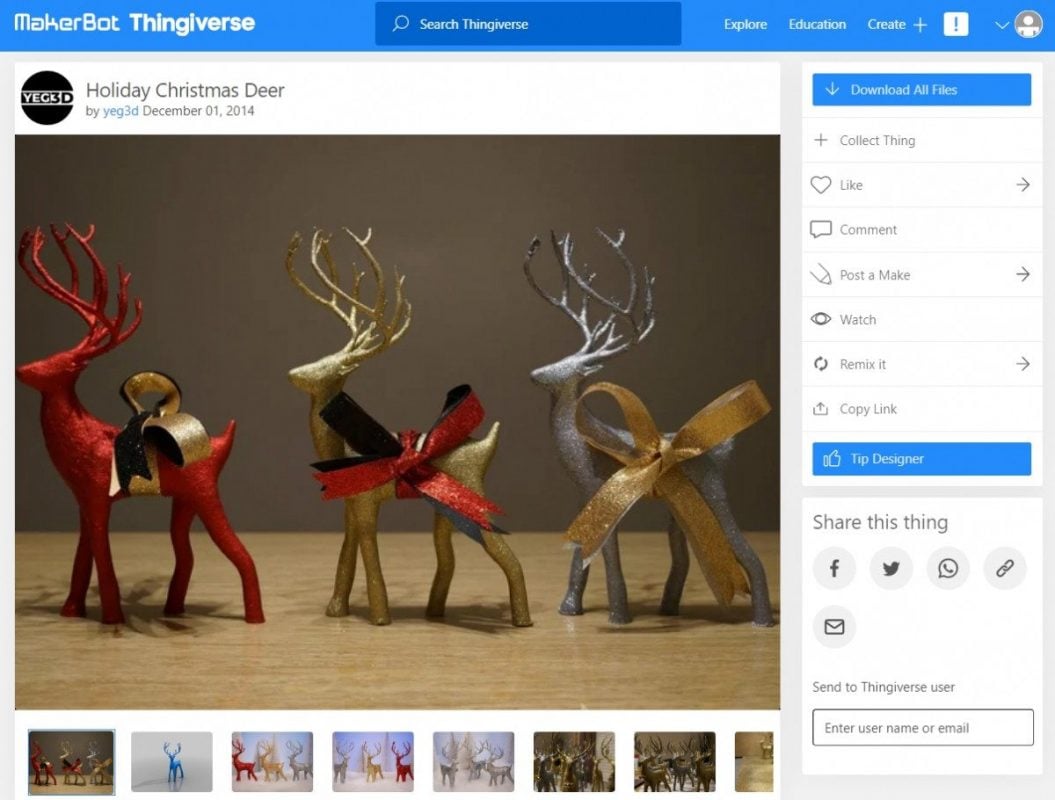 These Holiday Christmas Deer are a great decoration and gift idea for the Christmas period.
Created by yeg3d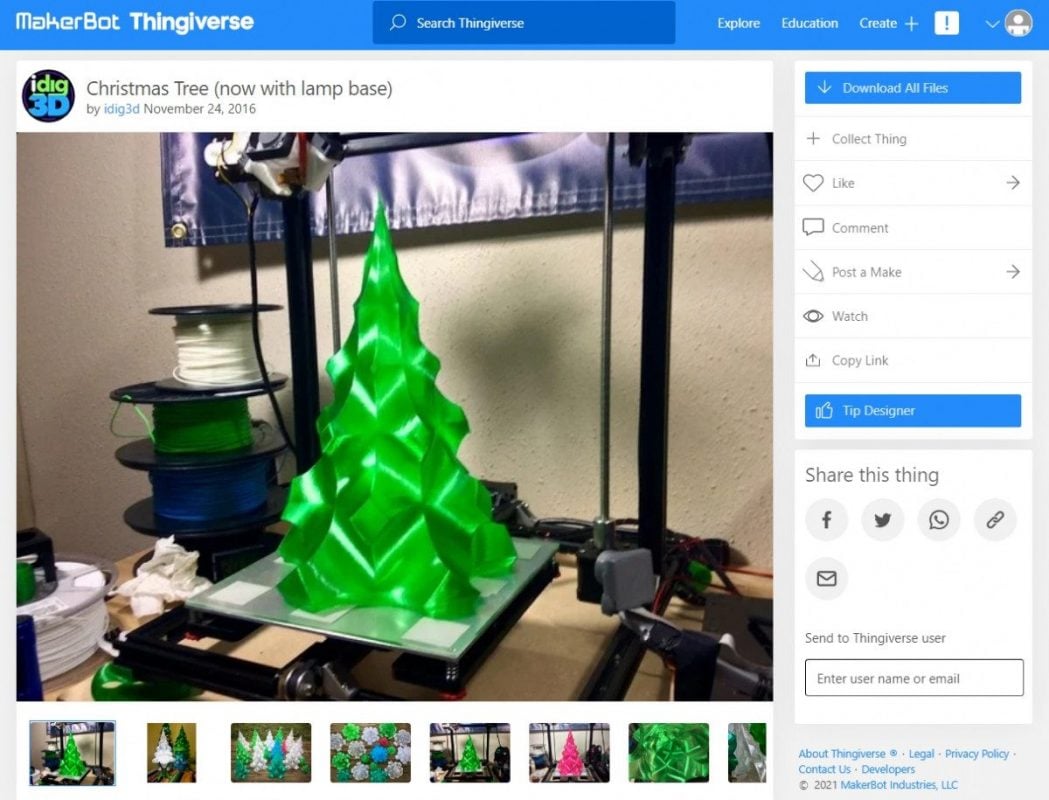 Everyone loves the Christmas tree and people go to great lengths to acquire one. A 3D printed Christmas Tree with Lamp Base is a great addition and decoration to have around your home to add to the Christmas spirit.
It's designed to be printed with a single wall in vase mode or the "Spiralize Outer Contour" setting in Cura.
Created by idig39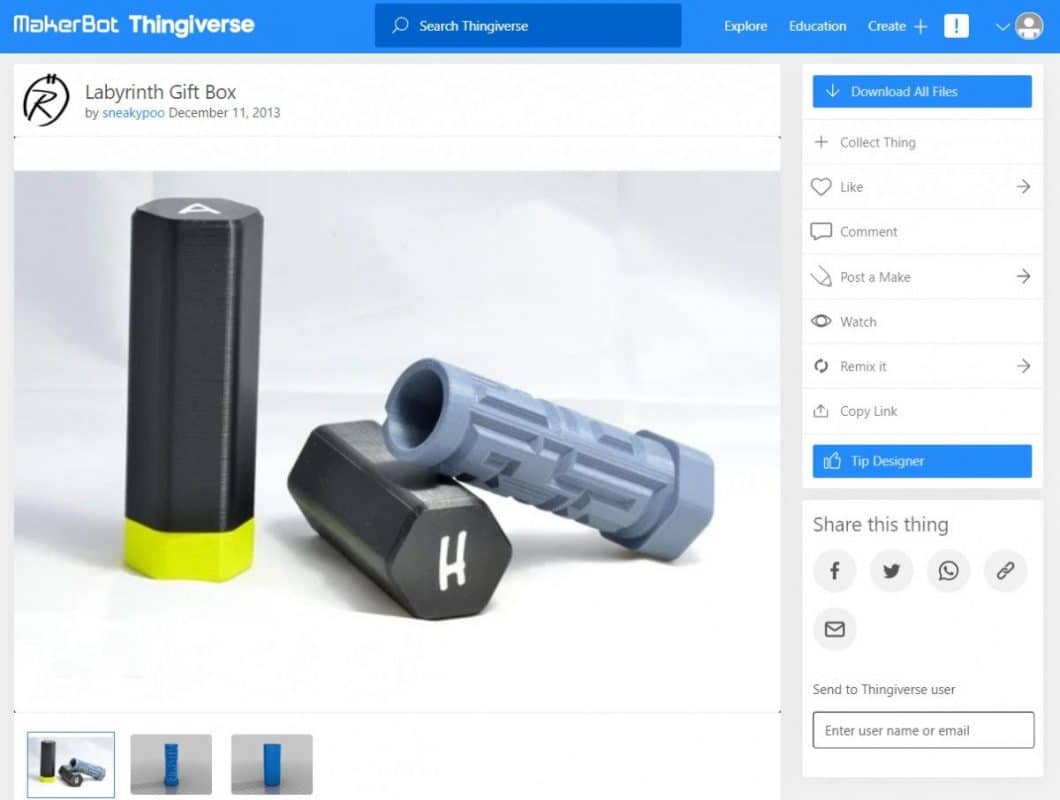 This Labryrinth Gift Box from Thingiverse is a great Christmas gift for anyone who enjoy a little bit of a puzzle. Kids will love this because it takes them time to get what mystery is inside, making them put their minds to getting their gifts.
Rather than giving them gifts that are quick to open, this one will take some time and is an enjoyable task to complete.
Created by sneakypoo
You made it to the end of the list! Hopefully you found it useful for your 3D printing journey.
If you want to check out other similar list posts I carefully put together, check out some of these: