Michael Dwamena started 3D Printerly in 2019, driven by a mission to simplify the world of 3D printing. It has helped millions of users get their questions answered, whether it's troubleshooting a 3D printer issue, or reading about a cool how-to topic they want to achieve.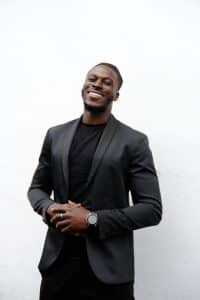 He owns over 20 3D printers (filament and resin) and has a passion for electronics. He has a degree in Economics from the University of Northampton.
Michael has authored over 900 articles, developed a comprehensive beginner's course called Filament Printing 101, and personally assisted numerous enthusiasts in overcoming their 3D printing challenges.
His hands-on experience extends to in-depth reviews and collaborations with leading 3D printing companies. Born and raised in London, UK, Michael's journey into 3D printing began unexpectedly.
While exploring potential hobbies, he stumbled upon 3D printing and was instantly fascinated by its vast potential—from enhancing other hobbies to its applications in medical and DIY projects.
Realizing the scarcity of clear, detailed information in the field, Michael was inspired to create 3D Printerly as a platform to fill this gap, offering guidance and insights to both novices and seasoned practitioners.
He is an active member of 3D Printerly, where he continues to share his knowledge and stay at the forefront of 3D printing technology.