30 Best Wood 3D Prints That You Can Make Now (Free)
3D printing is unique in many ways and the possibilities it holds are limitless. Items printed to look like wood are remarkably identical to woods and have the same smell and feel.
In this article, I compiled a list of 30 cool things that you can 3D print from wood filaments with your 3D printer. Feel free to download these for free and get some awesome looking wood 3D prints.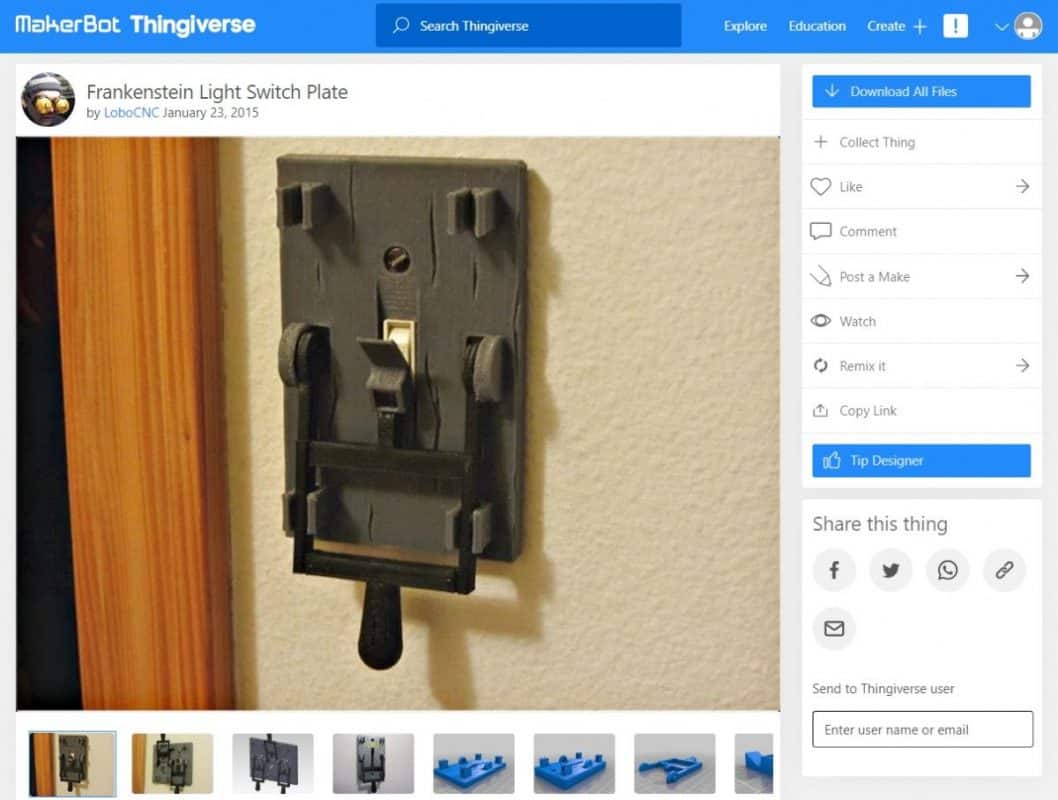 The Frankenstein Light Switch Plate is a popular 3D print that would look great in wood filament. It has over 250,000 downloads and plenty of real examples that people have shown under the "Makes" tab on the Thingiverse page.
If you have a basement, this is a perfect replacement for your light switch.
Created by LoboCNC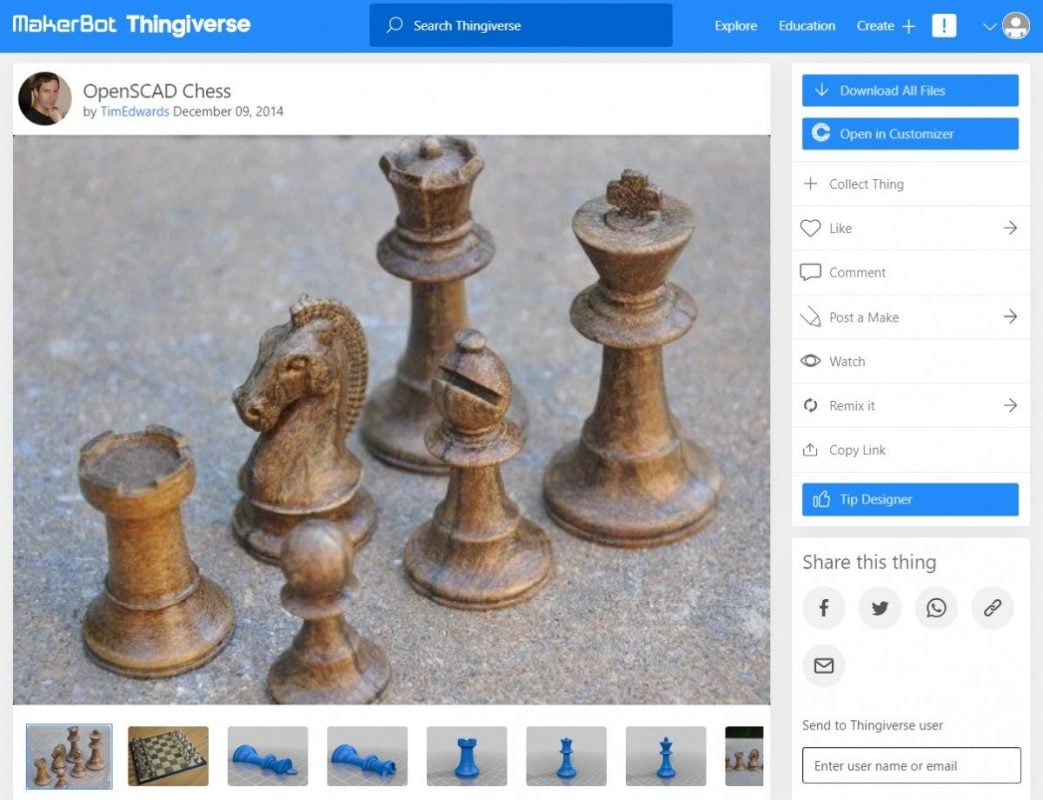 Chess is one of the best classical games and nearly everyone would like to have one. You can create your own set of chess pieces by downloading this set of Chess pieces. You can get a lovely wooden finish.
If you want to go the extra mile, you can post-process your prints with a wood lacquer or polish to really make the pieces pop.
Created by TimEdwards
This is a mini castle tower for your small plants; cactus, aloes, etc. You can decide to put it on your desk in the office or in your home. 3D prints are great for decorations and can easily hold some of your favorite plants around the home.
Created by Qrome
The Collapsible Basket is a really innovative model that would look perfect in woof filament. It doesn't require any supports to 3D print and can easily be collapsed. This model prints flat and extends into a functional basket.
Created by 3DPRINTINGWORLD
The Groot bust sculpture is a work reminiscent of the Guardian of the Galaxy movie. This has to be one of the best uses of wood filament if I had to choose. You can even choose to add some flicks of paint to add that natural wood and moss effect.
Created by Doodle_Monkey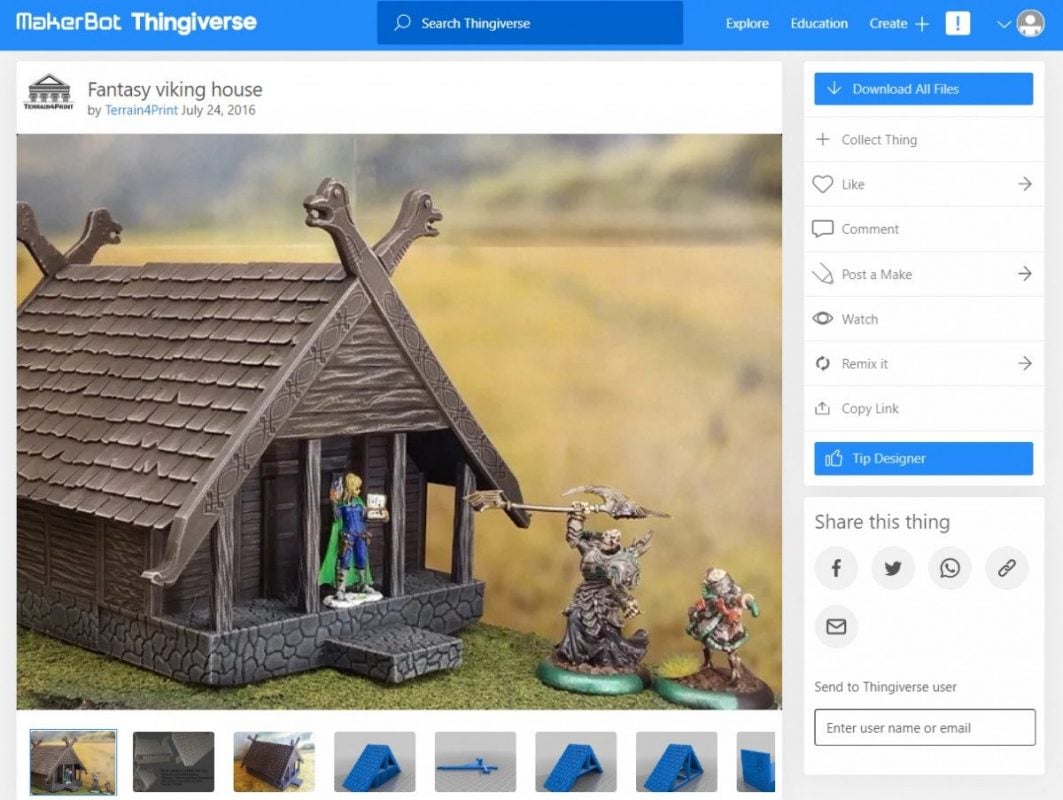 Wargaming is more interesting with surrealistic creations. A fantasy Viking house is a good example of an item you can 3D print today. This model is pretty easy to 3D print and assemble.
Created by Terrain4Print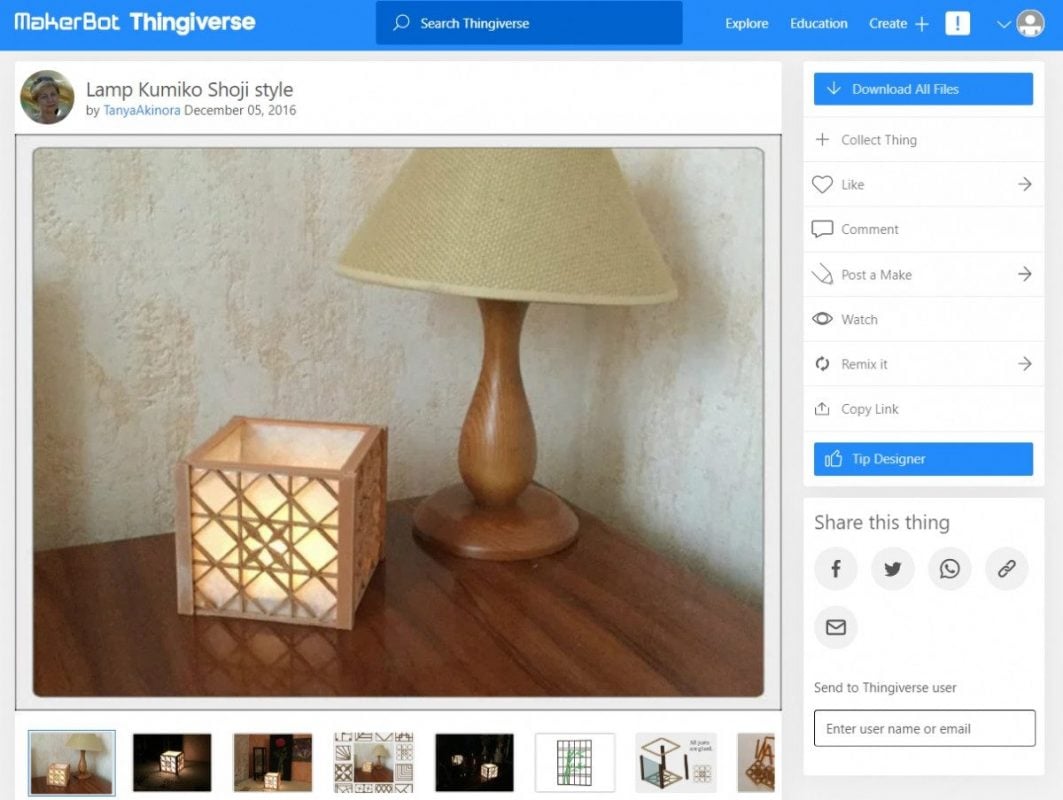 As you can see in the picture, this Kumiko Shoji Style Lamp looks great with the wooden look. You can use glue to join the individual parts together.
Created by TanyaAkinora
Those who have tried this beautiful vase out have something good to say about it. The vase can be given a cool and unique look by printing it with a larger layer height like 0.3mm+. Vases printed with wooden filament creates an appealing look.
Created by virtox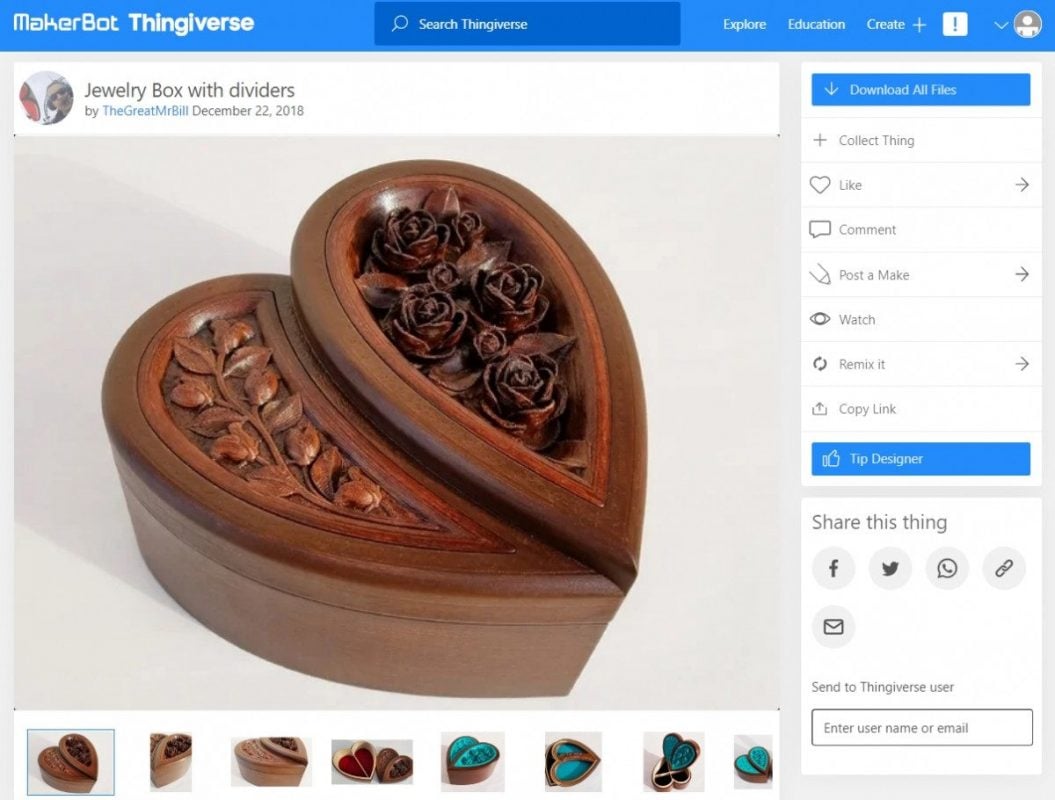 Having a jewelry box is good, but what makes it feel better is making a jewelry box that is as beautiful as any you can get in the market. It has different removable dividers for the box that separate it into two or four parts.
The height of the dividers and inside the box is the same with thick padding for the floor made of velvet material to cushion whatever item is kept in the box.
Created by TheGreatMrBill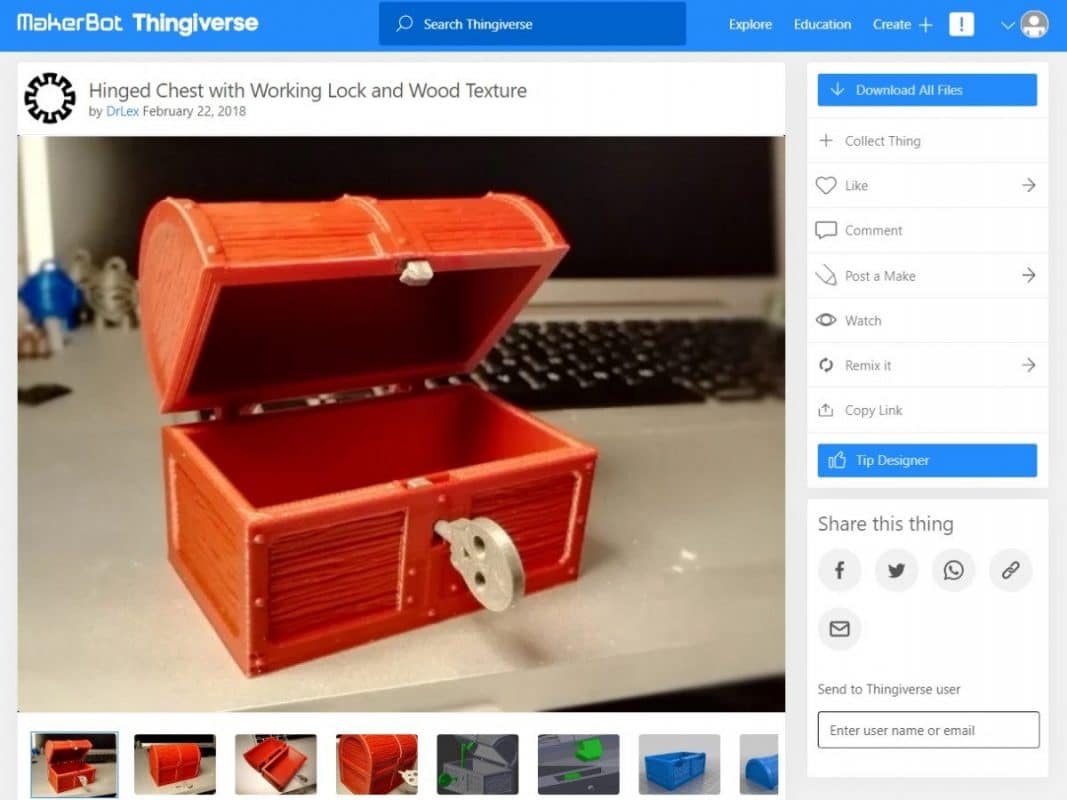 I singled this chest out of the catalog because it has a unique lock that allows me to keep my valuables safe.
Created by DrLex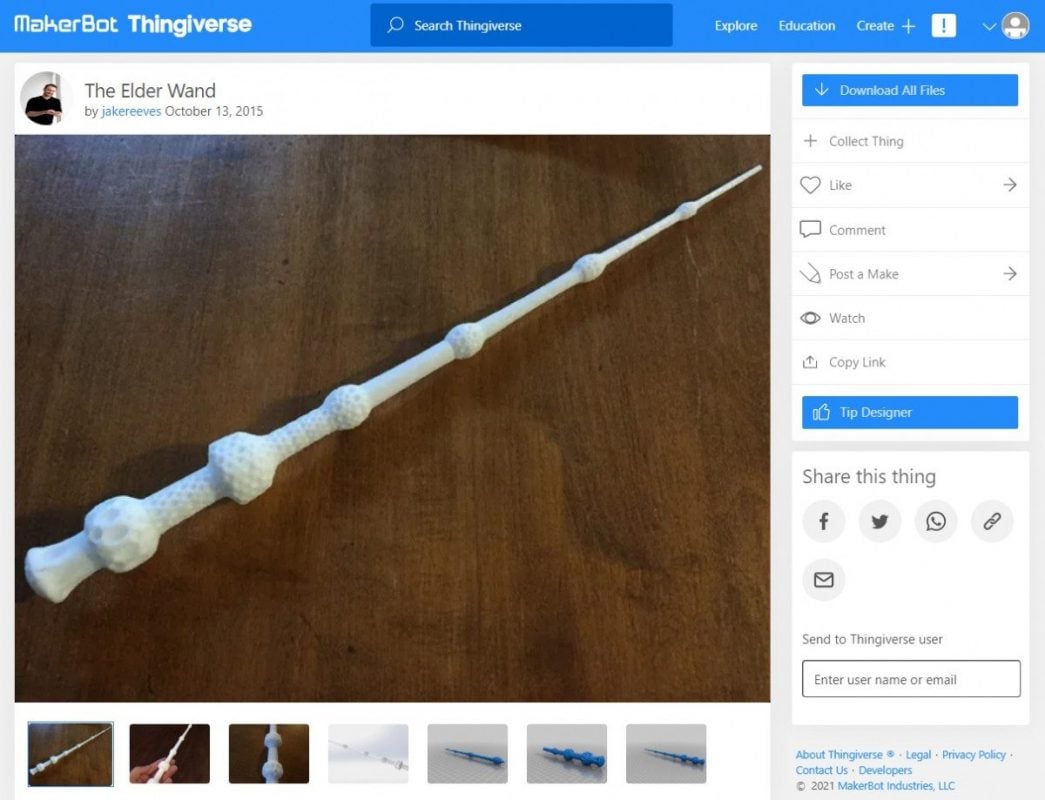 Which of the spells in Harry Potter do you still remember? This wand would look perfect with a wooden filament with that grain finish. You can 3D print this to impress any friends or family that love the movie, or even as a Halloween prop.
Created by jakereeves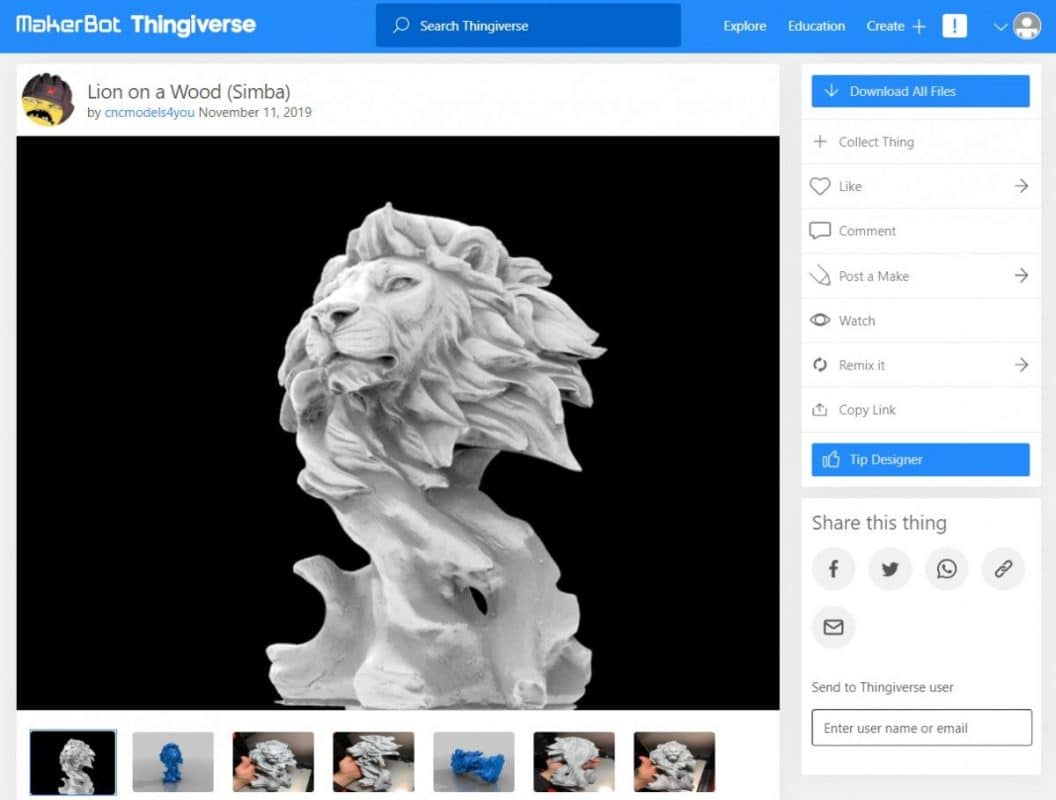 This lion is designed very nicely, representing one of the most magnificent beasts in the jungle.
One user in the video below sliced up this file and printed the top half of the model in gold silk PLA.
https://youtu.be/BRjEoKFNqcI
Created by cncmodels4you
Hold my beer…Sometimes, you don't want your hands moist from holding cold drinks, or you want to avoid the canned drink wetting a particular surface. A canned drink holder is an innovative solution to that problem.
It's designed with an old school Vikings look that many people will notice. You can also use it as a dice mug for gaming.
Created by ArsMoriendi3D
Bees are gradually becoming endangered species. Acknowledging their importance and the contributions they make to the ecosystem can be done in many ways. One of them is a bee hotel. This is an artificial habitat for the bees to help them grow in number.
Those who have printed this have attested to the ease in printing and the effectiveness.
Created by mitrasmit
This is a smaller version of the Majoras mask. This version has an increased wall thickness and added an area at the back so it can be made into a keychain, lapel pin, or hang from a string.
Created by WeedMadSausage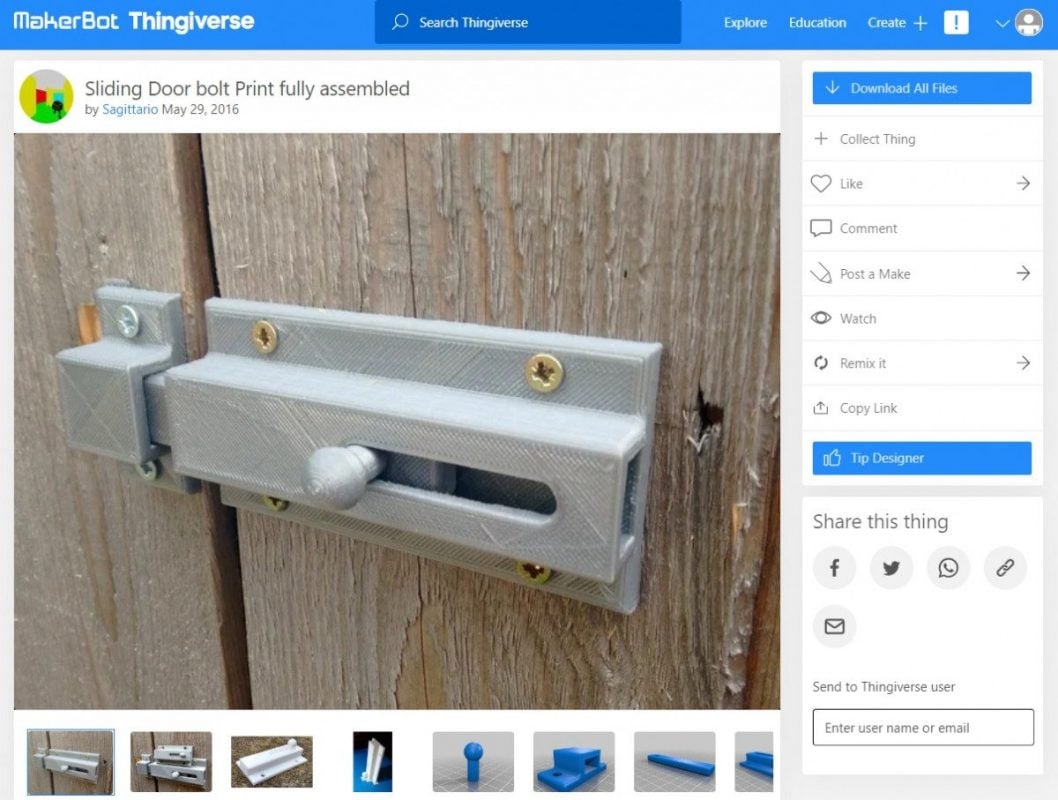 This is an improved version of the previous bolt. This new bolt is reinforced with 100% infill, reduced contact sliding bar version to help with prints that seem to be fused together, improved support for the ball handle, etc.
This would usually go on a wooden door, so what better material to 3D print this than with wood filament.
Created by Sagittario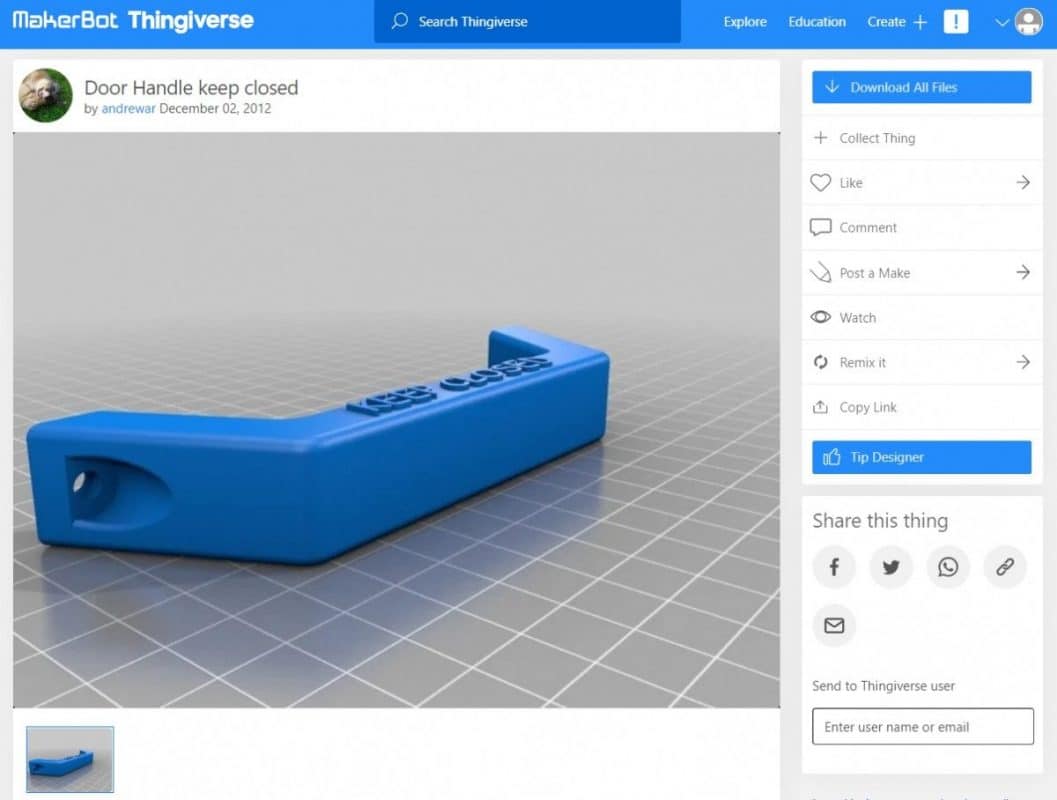 This is a fairly simple door handle that reminds people to keep the relevant place closed. Printing this with wood filament would look pretty good.
Created by andrewar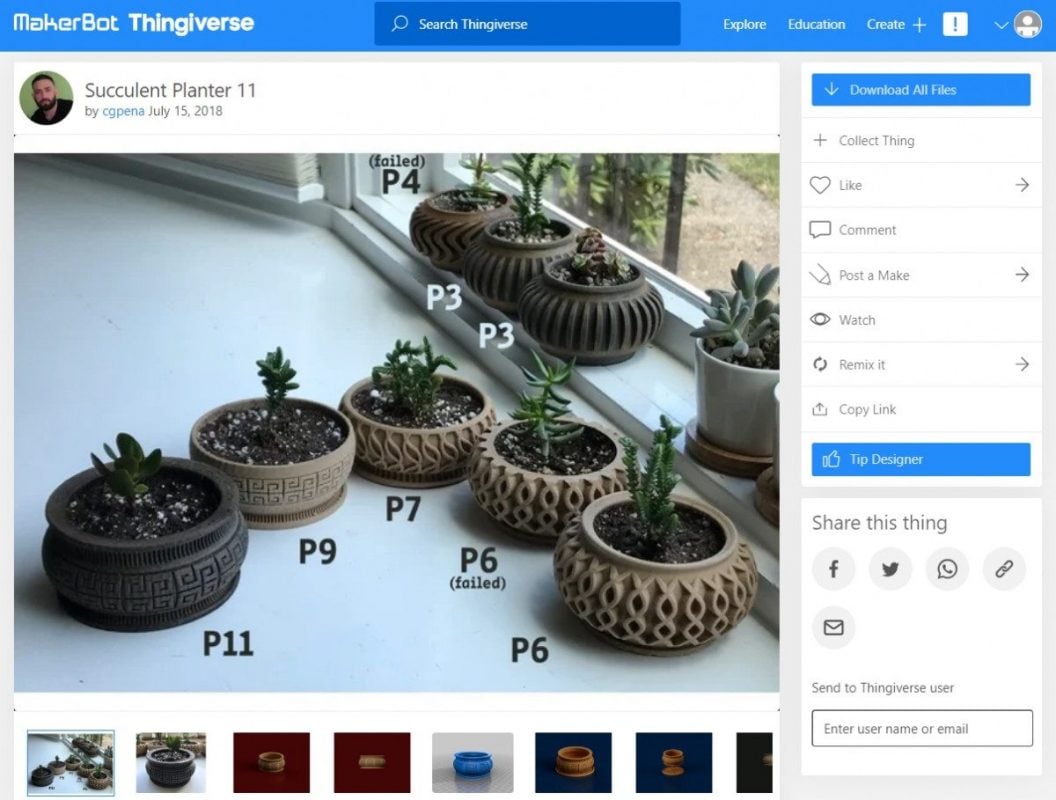 This planter is unique for many reasons, one of which is the design of the planter which allows air to enter the soil and the roots.
Created by cgpena
For the Steampunk fans out there, this is a really cool 3D print that you'll love. It is a project that requires a little extra effort compared to other 3D prints, but I'm sure it will be worth it.
Created by out0fstep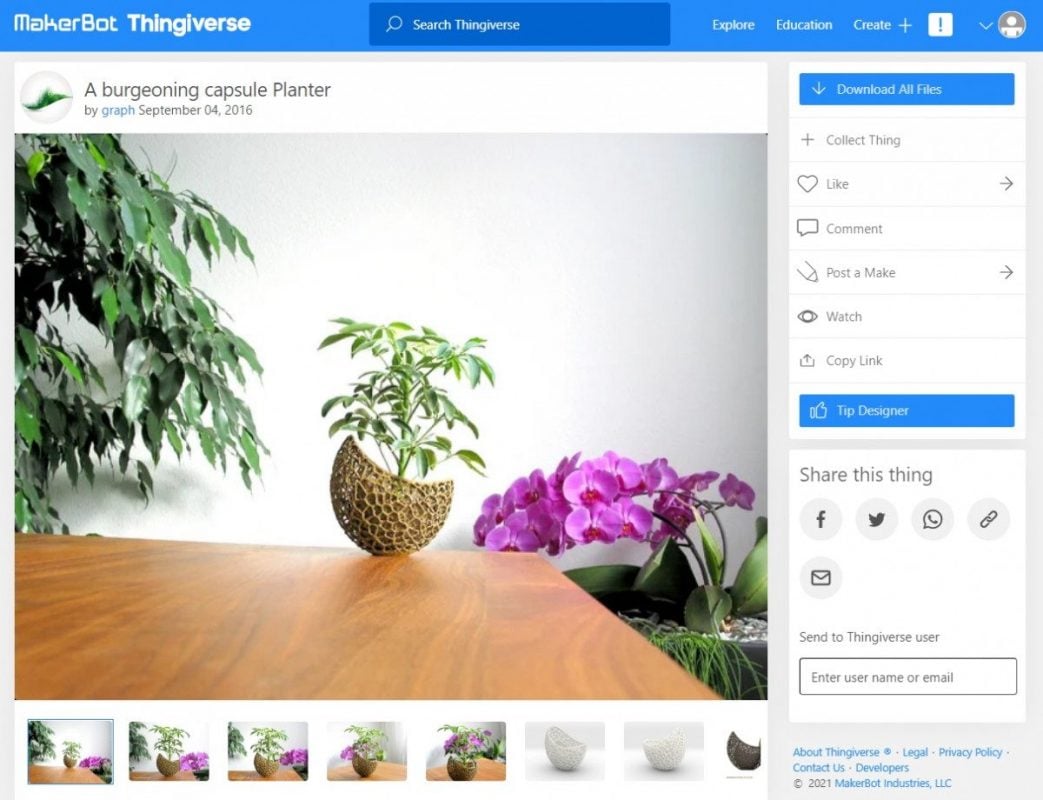 This planter appeals to one's aesthetic sense. The flower pot is designed with an organic double wall voronoi outside shell. There are two versions available, a small and a larger pot.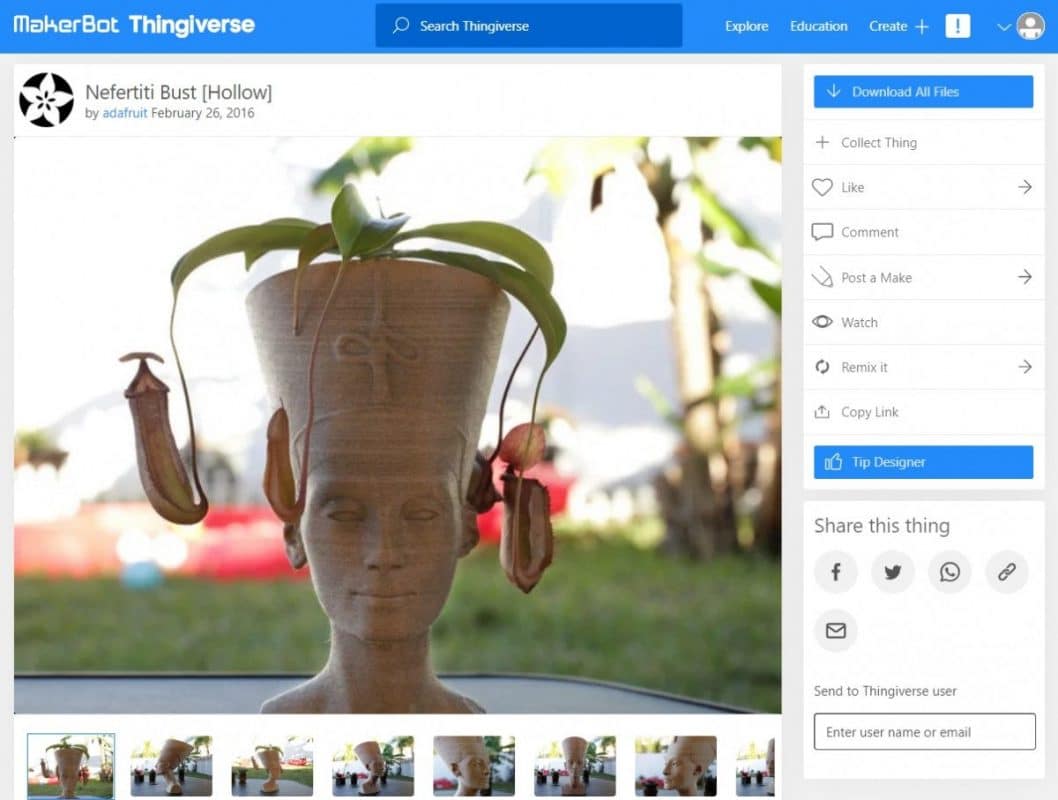 You don't have to be an Egyptologist to know and admire Egyptian arts. This hollow Nefertiti's bust serves a dual purpose; a flower vase and a sculptural design.
Created by adafruit
I've been a game lover long enough to know that varieties of game pads are appreciated. This is the case for the Xbox One Face plate. The face plate comes with other features like the battery case.
Created by TheBearMethodst
The Tudor box is reminiscent of the era in England. It is characterized by its heavy wood carving effects which is common during the Tudor period. It is sliced into parts and should be conjoined when printing is completed.
Created by Ioubie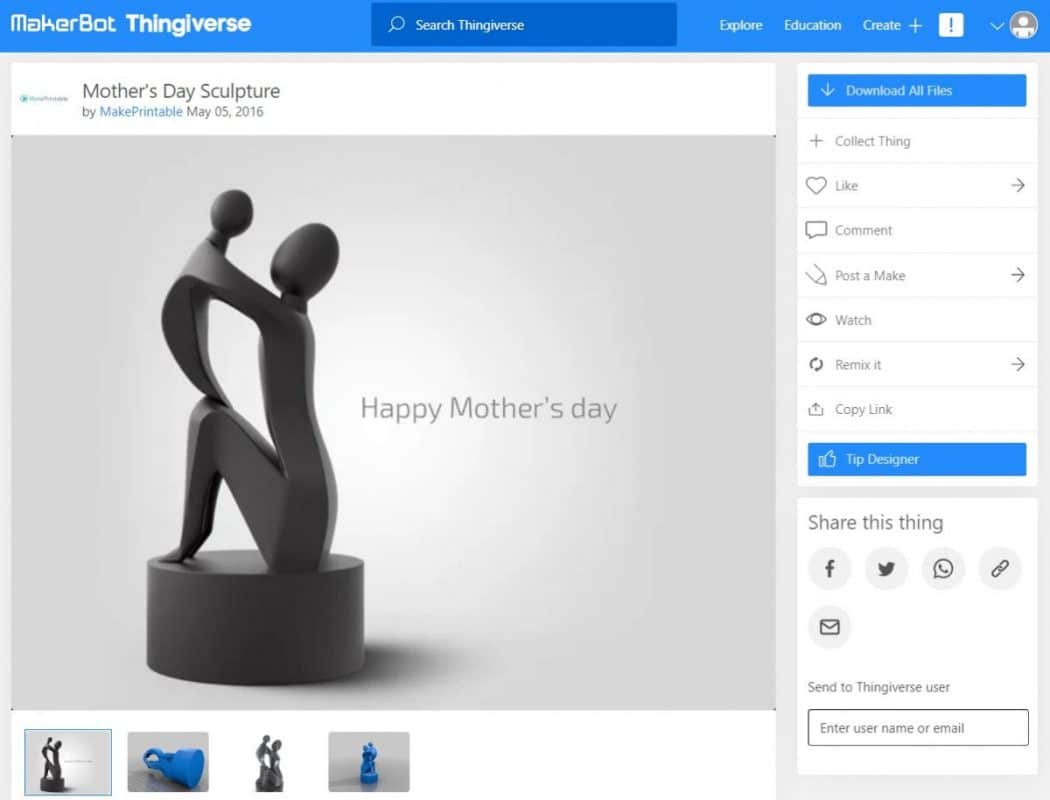 The appealing part of this sculptural work is the minimalist design. It works really well with a high quality wood filament, which can look even better by using wood stains.
Created by MakePrintable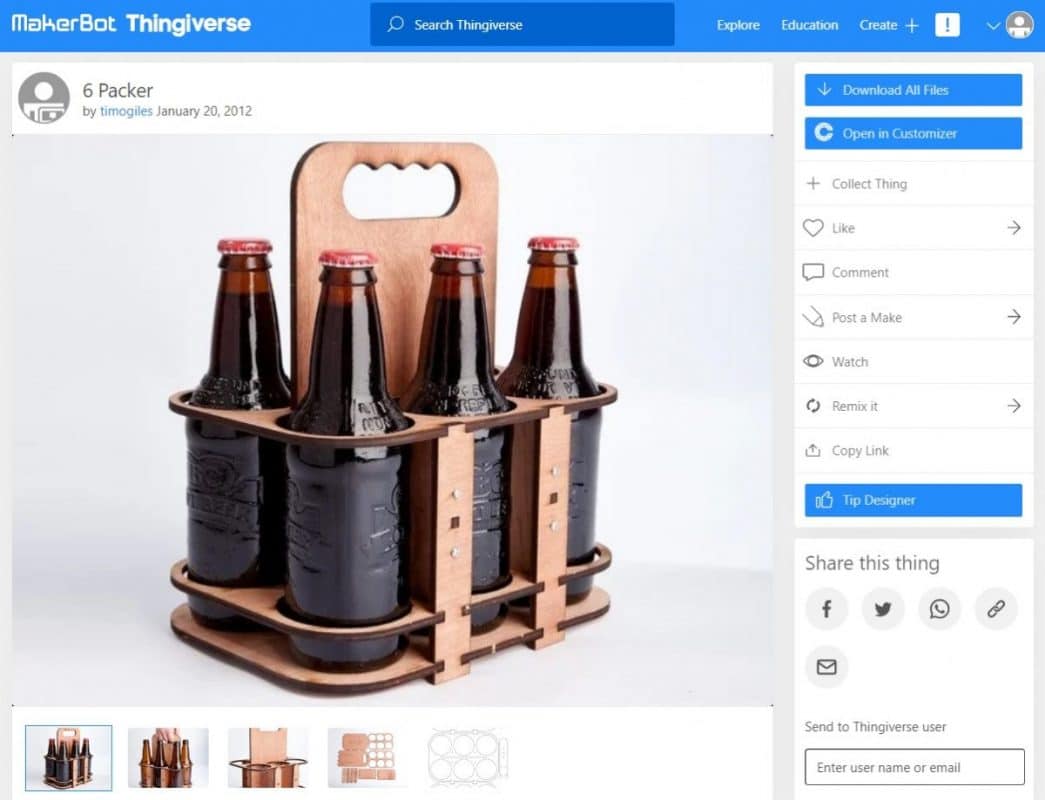 Hold my beer! The pack of six beer holders gives you the ability to transport your bottled beverage. This six Packer is constructed of 3/16″ thick laser-cut plywood and assembled with 4-40 1/2″ screws and nuts.
The bottle holes will accept anything from the run-of-the-mill long neck bottles to IBC Root Beer to short chubby craft beer bottles.
The 6 Packer was designed with OpenSCAD and it is parametric. You can change material thickness, bottle diameter, fastener size, hand grip size re-render, and cut out using your favorite laser cutter!
Created by timogiles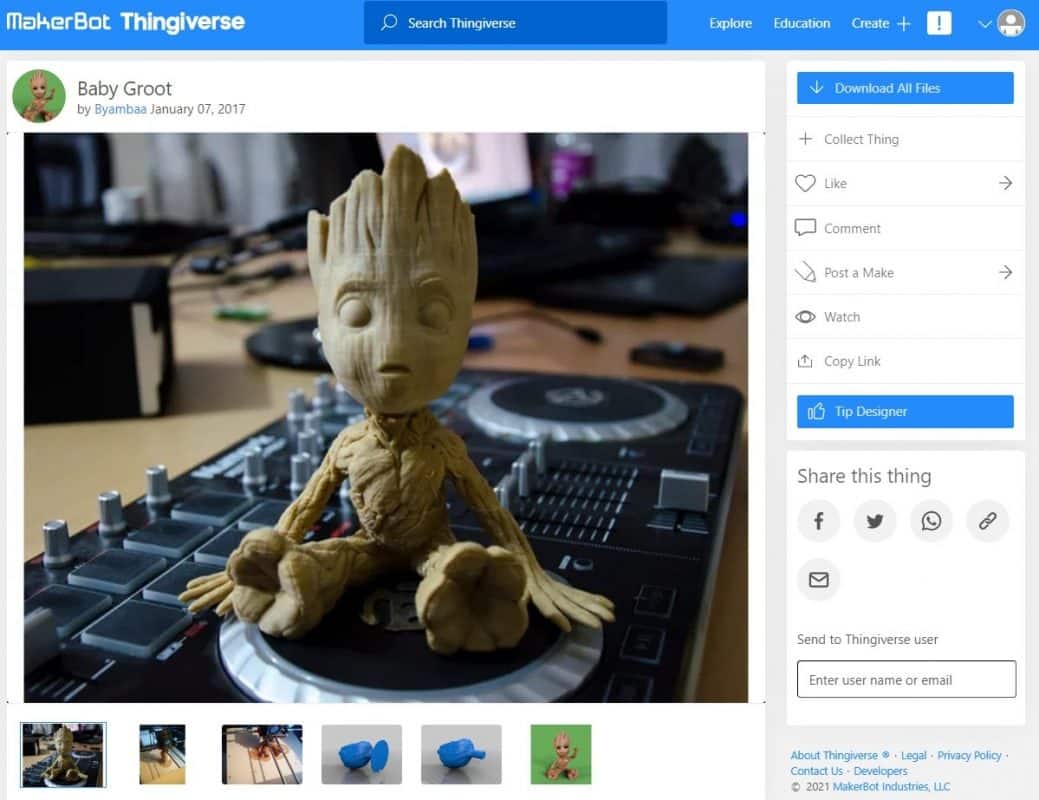 Baby Groot was inspired by Vol 2 of Guardians of Galaxy. To achieve a clearer detail, it is advised you use the high detail version to capture all the details that are put on it.
Though, if your slicer freezes/crashes, use the low detail version, as the high detail version has several million polygons and requires more RAM/computing power to be sliced.
Created by Byambaa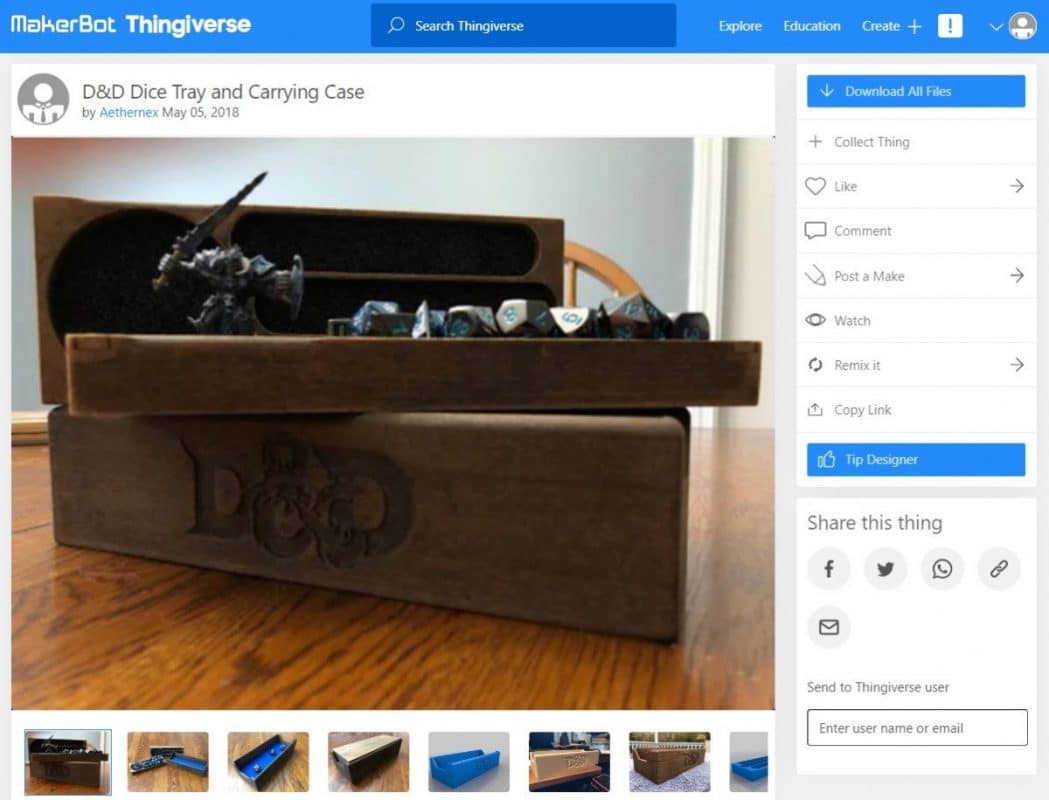 D&D lovers will appreciate this tray and carrying case. It is advisable to print the case upside-down to make sure your printing achieves the desired round edges.
Created by Aethernex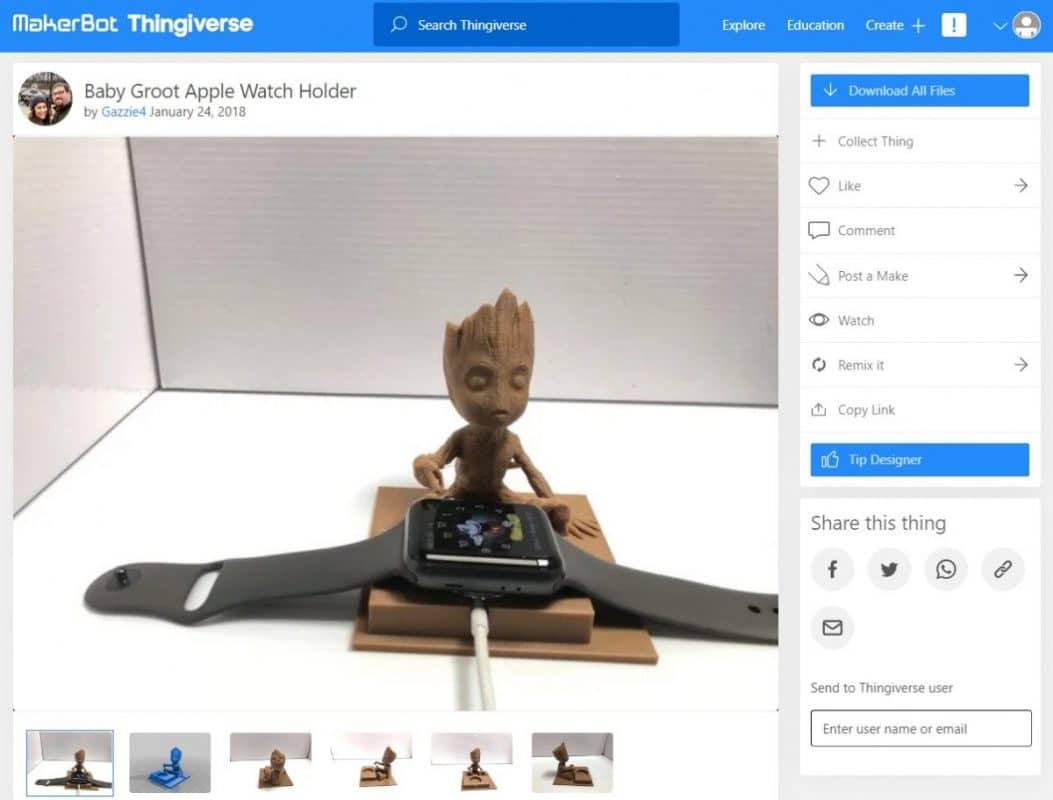 If you have an Apple Watch and want to give your charging process a little extra flare, you can 3D print this Baby Groot Apple Watch Holder out of some wood filament.
The design on this one is really cool, where it makes it look like Baby Groot is pushing on the screen of your watch. The designer recommends using an infill of around 40% and a layer height of around 0.15mm.
Created by Gazzie4
If you love wall accessories and stacking up your books on the shelf, this will appeal to you. It's a modern design for your home that you can appreciate.
Created by comcom_atelier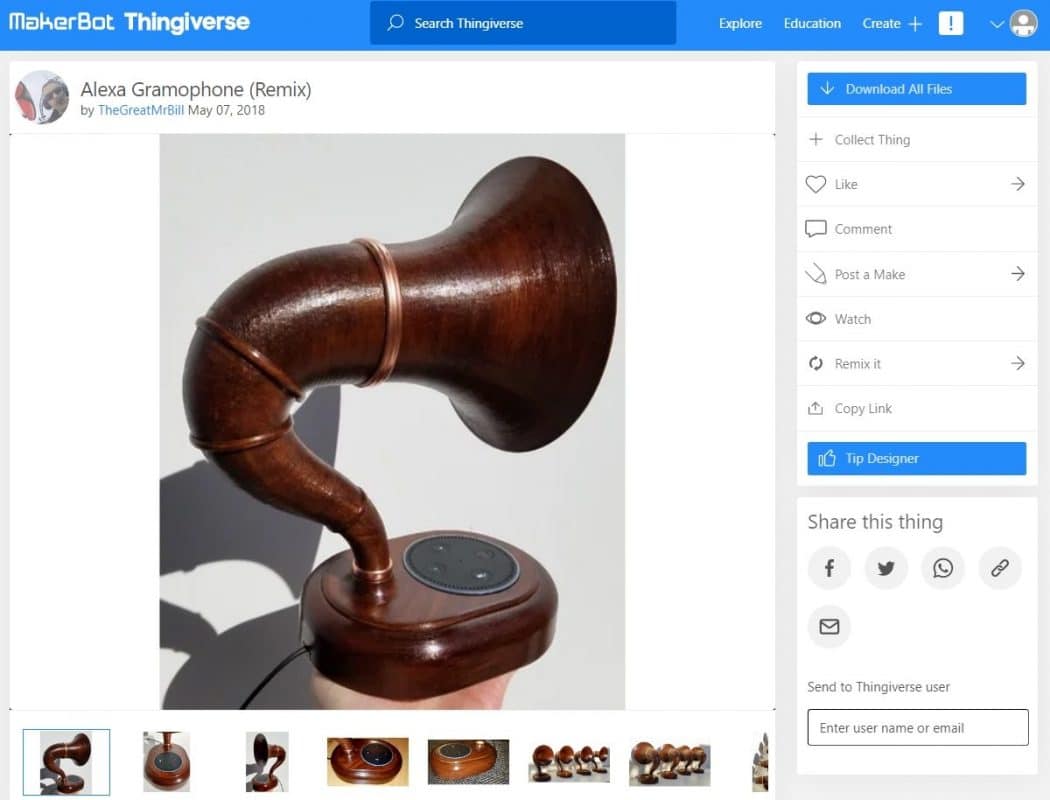 This is a remodeled version of the original one with slight differences in some of the parts. 100% concentric infill is used for the horn and 20% rectilinear infill for the box.
You will only need support for the connector rings and will need to do some minor cleanup of them when finished.
Created by TheGreatMrBill
You made it to the end of the list! Hopefully you found it useful for your 3D printing journey.
If you want to check out other similar list posts I carefully put together, check out some of these: