3D printers…love them or hate them, but admit that in the right hands, they can do some really great things. Whether you are looking for things to 3D print when bored, wondering what you can make with a 3D printer at home, or simply want to make something productive that serves a purpose, you are definitely in the right place.
I've scoured the web in search of some of the most useful, cool, functional 3D printed objects that are out there, created by your average Joes and Sallies and some professionals, so pucker up and let's get right into the list!
If you are interested in seeing some of the best tools and accessories for your 3D printers, you can find them easily by clicking here (Amazon).
The video below shows a design a 3D printer user made which gives you the ability to cover your peep hole. Its functionality is very simple, yet effective.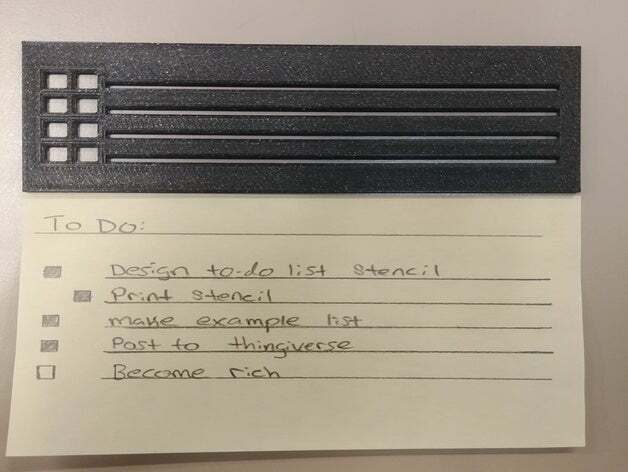 Created by Chillhaus
This was made to help draw axes quicker for trigonometry homework. You could use a ruler, but this is way cooler!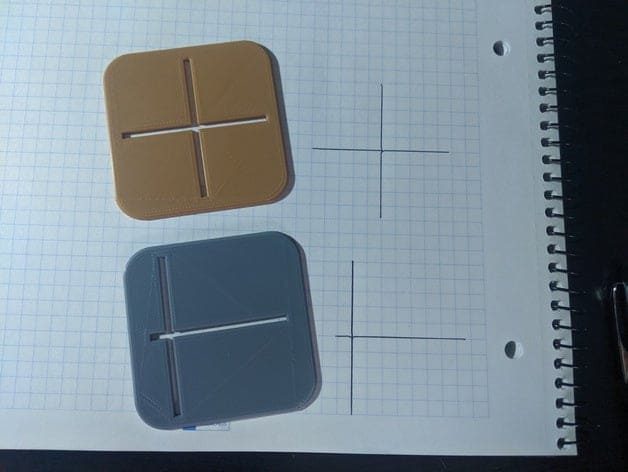 Created by Kirbesh
4. Arthritis Assistance Tool
My girlfriend's grandmother has severe arthritis and can't squeeze those buttons anymore. from functionalprint
Massive amounts of brownie points gained here!
5. Wrench Extension Tool
Had to tighten three screws on a chair that were difficult to reach. This worked great! from functionalprint
Genius!
Created by Mrexcon
The STL has instructions on how to set this up. It's fairly complicated and requires a fair bit of items.
Created by Mas0n8or
Solution to my neighbour frequently shoving scrunched up written notes into my door from functionalprint
Not the usual use that I would've thought of but to each his own!
Created by Zeiphon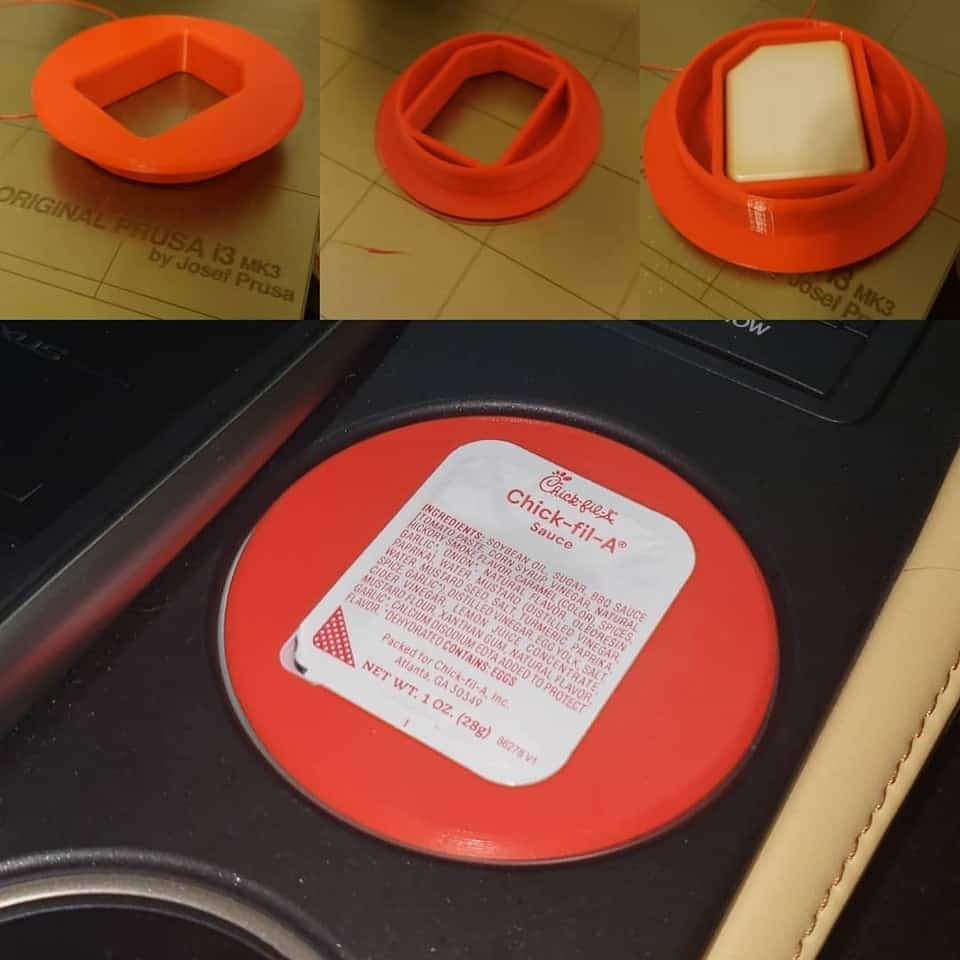 A president in the making…
We also have a few remixes for different cars!
Created by maker__guy
Update: Smart Curtain Rod – Now with 1 motor and on Thingiverse from functionalprint
In total, this cost the user $99 for the kit which can be found here. It's fairly complicated, but there is an in-depth guide on how to get this done here. It's a very productive model that works great.
Created by dfrenkel
My ancient beard trimmer seems to suck the life out of C size batteries. I made an adaptor so I can use AA size rechargeables. from functionalprint
This functional print was used because the user had rechargeable AA batteries and a beard trimming device was using up the usual C batteries way too quickly.
Created by Rumbleytum
Lockbox for my morning alarm. I put the key in my freezer every night. Changed my mornings! from functionalprint
Need less distraction at night and more motivation getting up in the morning? This user created a very useful solution! Simply lock your phone in this lockbox and put the key in another room. Now you can only turn the alarm off by getting out of bed. A great idea!
Created by snackob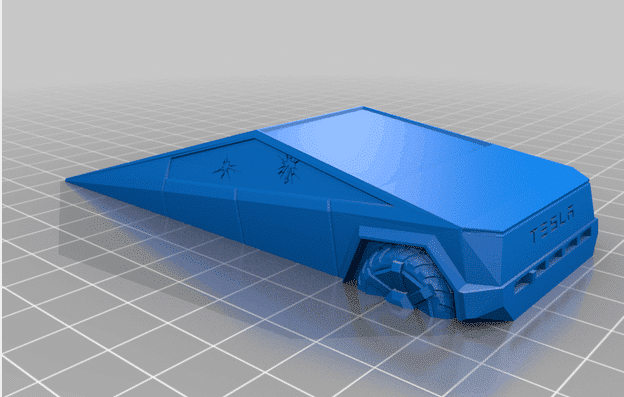 Elon Musk would be proud of this one. It even has an added effect of broken glass!
Created by The_Vaping_Demon
14. Spare Coolant Cap
Fiancé called me in tears because she lost her coolant cap somewhere in the engine compartment, with an important trip tomorrow. 32 minutes later… from functionalprint
Maybe not a long-term solution but an amazing temporary one.
Speaks for itself really. Takes some assembly, works well.
Created by jakejake
---
If you love great quality 3D prints, you'll love the AMX3d Pro Grade 3D Printer Tool Kit from Amazon. It is a staple set of 3D printing tools that gives you everything you need to remove, clean & finish your 3D prints.
It gives you the ability to:
Easily clean your 3D prints – 25-piece kit with 13 knife blades and 3 handles, long tweezers, needle nose pliers, and glue stick.
Simply remove 3D prints – stop damaging your 3D prints by using one of the 3 specialized removal tools
Perfectly finish your 3D prints – the 3-piece, 6-tool precision scraper/pick/knife blade combo can get into small crevices to get a great finish
Become a 3D printing pro!
---
16. Replacement Tool Handle
Broke the neighbors tool…. Maybe they won't notice from functionalprint
This user accidentally broke his neighbor's tool so with some quick thinking and printing, he made a replacement. Would you notice the difference?
Created by giantturtledev
A very functional print to keep your key safe in your wallet!
Created by BillieRuben

Many times your clothespins get broken so here's a nice solution. A neat little print to hold stuff up in your bathroom, or even for people who develop film at home and need to hang it dry.
Created by Plasticpat
I am stupidly proud of my screwdriver kit holder! from functionalprint
Very nicely designed and functional.
Created by sjostedt
DSLR lens caps are about $10-15 to replace. This one was about $0.43. That first layer was a bonus. One-piece print with tensioners. from functionalprint
A quick and low-cost solution instead of paying a premium.
Created by GlOwl
Printed in blue, is the connectors which were used to join two different model train sets which had incompatible connectors. Now they can be used together seamlessly, problem solved.
Created by Elboyoloco1080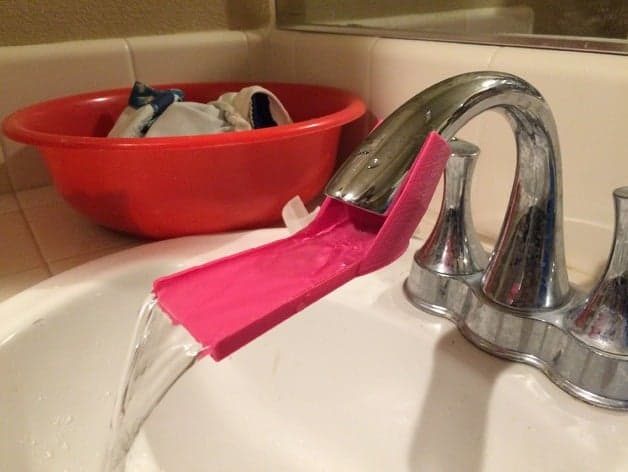 Many people have issues with poorly designed sinks where your hands have to touch the back of it, or your children can't reach the water stream properly. Here's a great functional solution for that. It produces an awesome waterfall effect too.
Created by 3E8
It's amazing what people can do when they put their minds to it! Very challenging to pull off, but looks great.
Created by TechSupportGo
Tidy way to store GameCube Memory Cards from functionalprint
Probably an issue that most people won't need, but someone out there found it useful so I'd say it's pretty functional.
Created by Sigismond0
I travel a lot, so I made this protector for my phone charger from functionalprint
For the people that have gone through countless cables and want to be able to extend its lifetime.
Created by trebeisLOL
Our cat eats too fast, and throws up improperly chewed food often. Printer to the rescue! from functionalprint
Great functional print for the cat and dog owners out there.
Created by delsydsoftware
28. Aesthetic DIY Print for Beams
Needed to dress up a 1/2" gap between nine (slightly different) beams and the wall. from functionalprint
This neat little trick took a little design work in SketchUp then about a day of printing time.
To make something like this, the user creates an in-depth guide which you can find here.
Created by mnmaker123
My wife asked for a guide to more easily see the horizontal columns in her quilting pattern. Designed with her favorite clips in mind. from functionalprint
Great creativity, great functionality. 3D printing really is the hobby for all hobbies.
Created by FirstKlund
It works pretty well, huh?
Created by chillhaus
32. GoPro & Lamp Mount for Diving
Diving: with a lamp and a Gopro I don't have a free hand, so I constructed this to combine them… from functionalprint
Unique problem, unique solution.
This is my 3D printed "Killa-B" PC. It's running a Ryzen 2400G with 32GB of RAM. The case is heat sensitive, so it goes from purple to hot pink when it reaches ~30C. from Amd
Thermochronic filament changes color based on temperature which you can find on Amazon. I recommend this Purple to Red Color Changing filament.
Created by sprucegum
34. Button Guide for Mute/Blind People
A button guide for a deaf/blind person my sister-in-law helps out. On the left, what they were using, the right the first working prototype. Made out of TPU. Last pic is the stages of design. from functionalprint
Have to appreciate the execution on this print!
Created by flatcat_under_a_bus
Hold the door! A new door stop all ready for Season 8. from functionalprint
For the Game of Thrones fans out there.
Created by Maxx57
I made a vertical wall mount for used filament spools that get turned into drawers from functionalprint
This is just the mount, so here is the Thingiverse link to create the drawers.
Created by riskable
37. DIY Wall Cover
I used photogrammetry to scan a wall and fit a cover perfectly onto it from 3Dprinting
It's a bit hard to see what it is, but it's basically an exterior wall with a rough texture that has a hole in it with a pipe sticking out. This custom print covers the hole up perfectly, even on the rough textured wall.
Created by TiredTomato
38. 3D Printed Silicone Heart Valves
Here it is in testing:
Created by FCoulter
39. Custom Connector
I designed a connector so I could make my greenhouse without drilling any holes. from functionalprint
A great print idea and execution to get things moving! The creator of this said that the force of the joint will be downwards so it doesn't need to be as strong as you would think. There are many ways to strengthen this connector such as making it thicker or adding a gusset underneath. Just make sure it's not printed in PLA!
Created by DavidoftheDoell
Created by Ratm3at
41. Futuristic Arm Prothesis
Futuristic Arm Prosthesis (that I designed and printed) from functionalprint
Very cool!
Created by Leoj_235
Stop your detergent from oozing and spilling out with this neat print, designed to fit many detergent bottles.
Created by wimbot32259
A simple cover for our laundry room connections, pun added by the missus from functionalprint
This laundry connection box cover does a great job hiding the ugly hoses and drain in a finished laundry area.
Created by alaorath
Phone charging station. Info in comments. from functionalprint
A must-have for Tesla users and fans! No support or glue required, just printing and assembly.
Created by swholmstead
Mugs could never fit on our Nespresso machine stand, so we decided to do something about it. from functionalprint
Larger cups couldn't fit with this lovely machine, so the normal response is of course…why not just print a new one?
Made a latch to hold a baby gate open. It's held up for 6+ months of daily use so far. from functionalprint
This was designed for a specific gate but it can be edited to fit a different one.
Created by kgardo
A shower head with nearly five years of use (TPE) from functionalprint
No, it's not a plant, it's a functional shower-head, designed for optimal pressure, droplet size and accuracy. Doesn't have to be printed in green.
Created by JMSchwartz11
48. 3D Printed Drain Plug
We needed to chill beverages in the kitchen sink but didn't have a drain plug. I 3D printed a mold and poured silicone to make a rubber stopper that fit the drain perfectly. from functionalprint
The alternative was buying a $12 stainless steel stopper from Lowes, but what fun would that be?!
Created by mikeshemp
https://www.reddit.com/r/functionalprint/comments/awjxjj/operation_bird_feeder_was_a_success/
Get visited by some small birds with this awesome bird feeder. Here's a list of what you can feed them. Make sure it's out of reach for predators (cats and dogs).
Created by JayJey
3D printed Business Card Embosser. Pattern can be customized. from 3Dprinting
Give your business cards some life with the embosser system. The paid version above comes with 10 sweet designs. You can also opt-in for the free version which you can find here.
Printed ABS shovel handle still going strong, 2nd winter. from functionalprint
Durable, functional and pretty cool!
You've made it to the end, I hope you enjoyed the visuals and functional uses for 3D printing.
Feel free to check out my other similar list posts on 3D printed objects: