30 Cool Things to 3D Print for Gamers – Accessories & More (Free)
Many gamers are involved with 3D printing but can find it difficult to find some of the best things to 3D print.
I thought to search through the internet and find 30 really cool 3D printed objects that gamers would love, packed with accessories, characters, high quality models and more.
Before we dive right into it, know that if you have a 3D printer, you can create your collection of gaming models.
Let's check them out!

For lovers of retro games, it contains 8 different unique video game coasters with customized holders for holding drinks in place while you have fun. It is a great addition to your living room.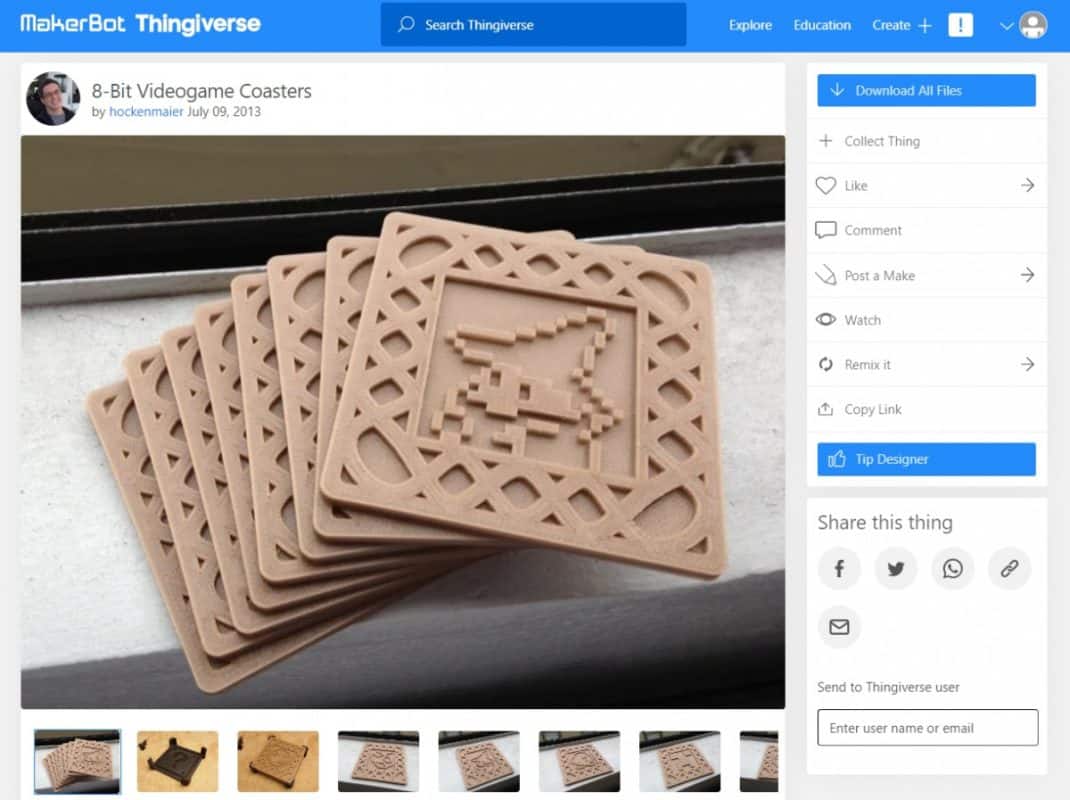 Created by hockenmaier.
Your Nintendo Switch game controller can now be made better with 3D printing!. It is a joy-con grip that does not require a strap. There is an easily accessible button present. It works very fine and several people that have made it love it.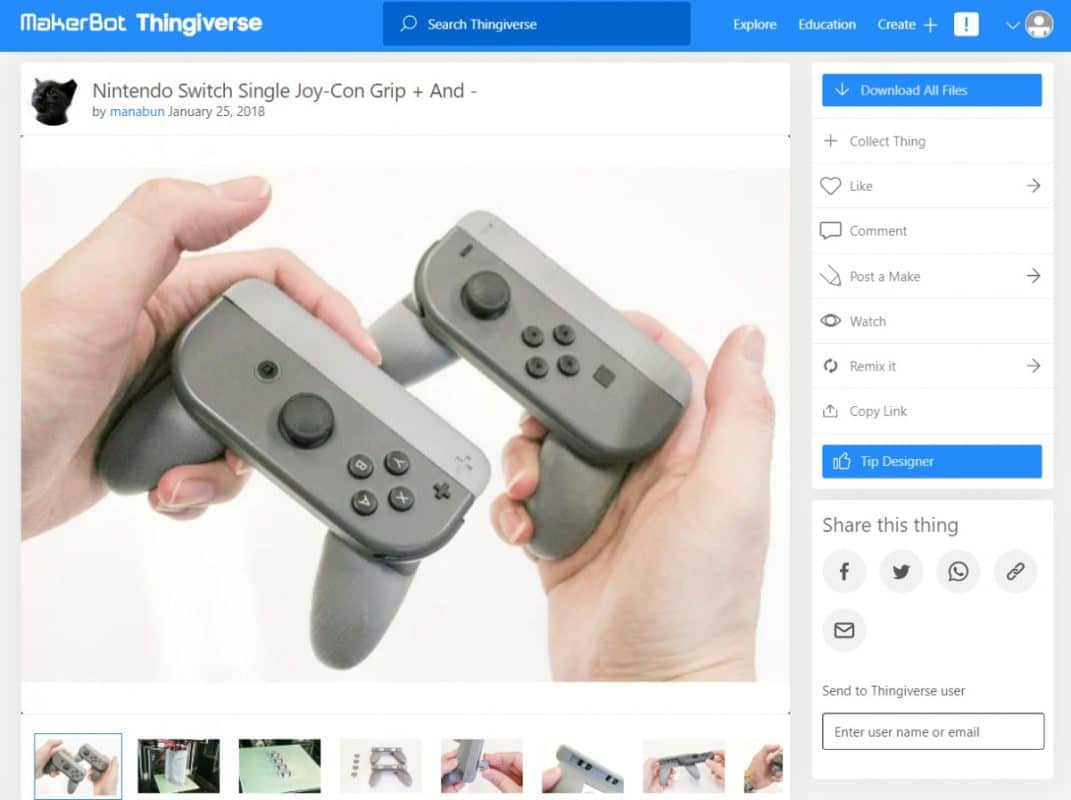 Created by manabun.
The Clawshot model perfectly reflects the glory associated with the legendary Zelda game series. A user mentioned they used a Makerbot Replicator 2X with White ABS to create this model. It will need some post-processing to get it perfect.
Created by TheKretchfoop.
Created after the Harry Potter series to replicate the wand, It is divided into two pieces so that it will print on any good 3D printer.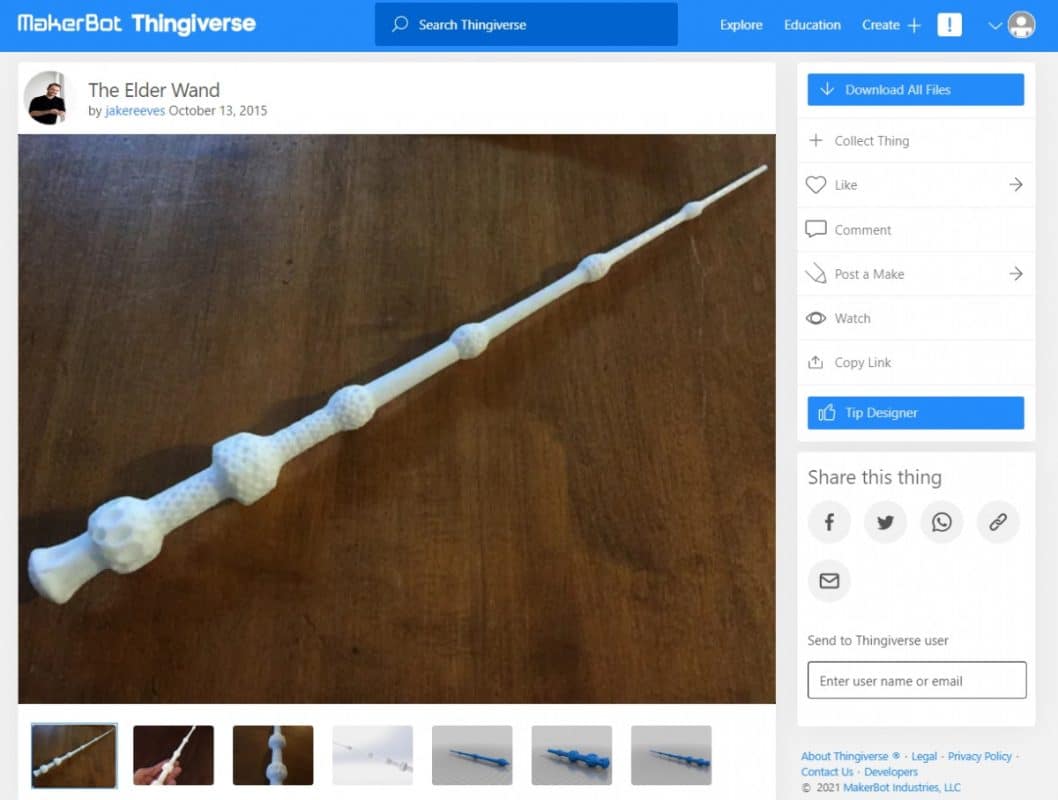 Created by jakereeves.
Another game accessory for gamers is this modeled keys of the "traditional" 8-bit heart, and 4 minis, which can be used as a substitute for a board game or can be used to make a pretty bracelet.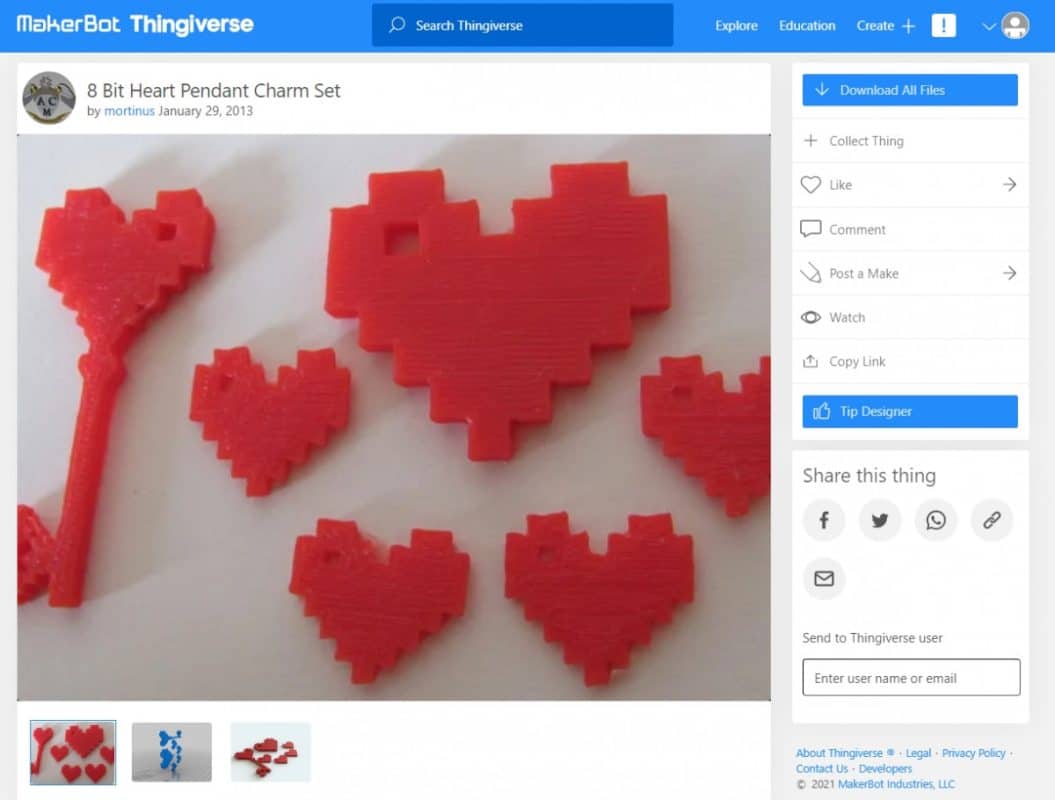 Created by mortinus.
Although it is not recommended for motor vehicle use, this 3D print is an ideal protective homemade partner for light and tedious tasks. When done with the right 3D settings, it should fit your head without stress.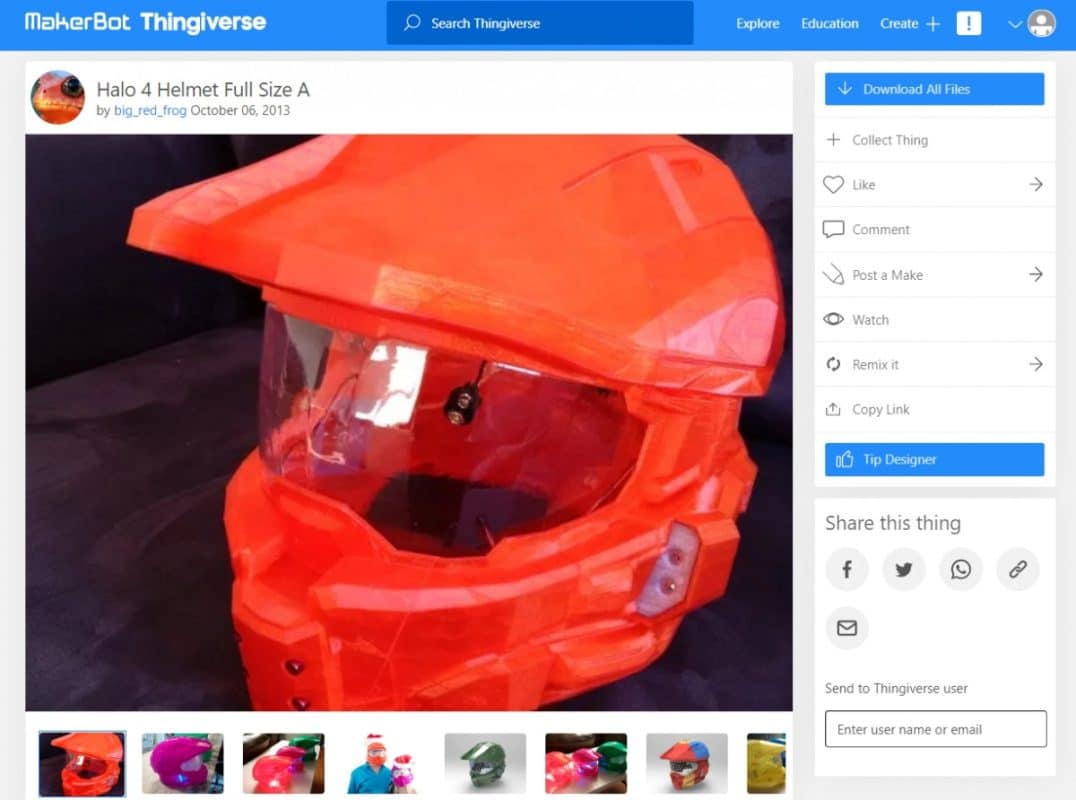 Created by big_red_frog.
This Pokémon-based 3D print features an easy and cool way to hold your switch game carts. There are 5 parts: top outer shell, top inner shell, a button, bottom inner shell, and bottom outer shell.
Created by samk3ys.
This model is very easy to print no matter the type of 3D printer you have, it is effective, and will come out strong as long as you get the settings right. You will also need some superglue if you are printing editions 2, 3 or 4.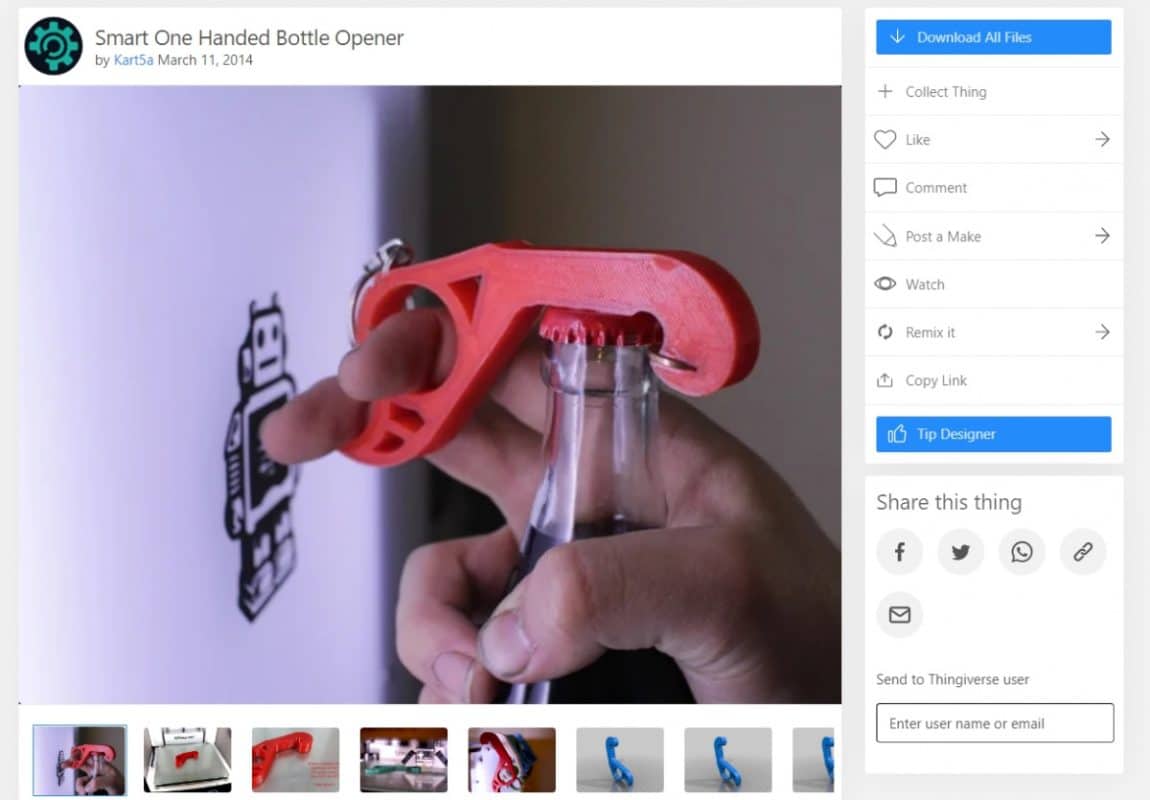 Created by Kart5a.
You may have tried a lot of bag clips but found out that most of them are only working with ABS material since it is more flexible. This designed 3D printed clip works with PLA. The creator used a hinge instead of a spring mechanism.
Created for MasterFX.
If your favorite is cartridge games, this designed case was designed for you to store your games in a cool space when you are not indoors. The handle wrap is a faux suede cord.
Created by kDaesign.
A great gaming accessory is this case that holds a Raspberry Pi and a Model. It hooks up just fine and the input and outputs for various models like USB game controller, SD card, and Micro USB are made available in case you want to 3D print each.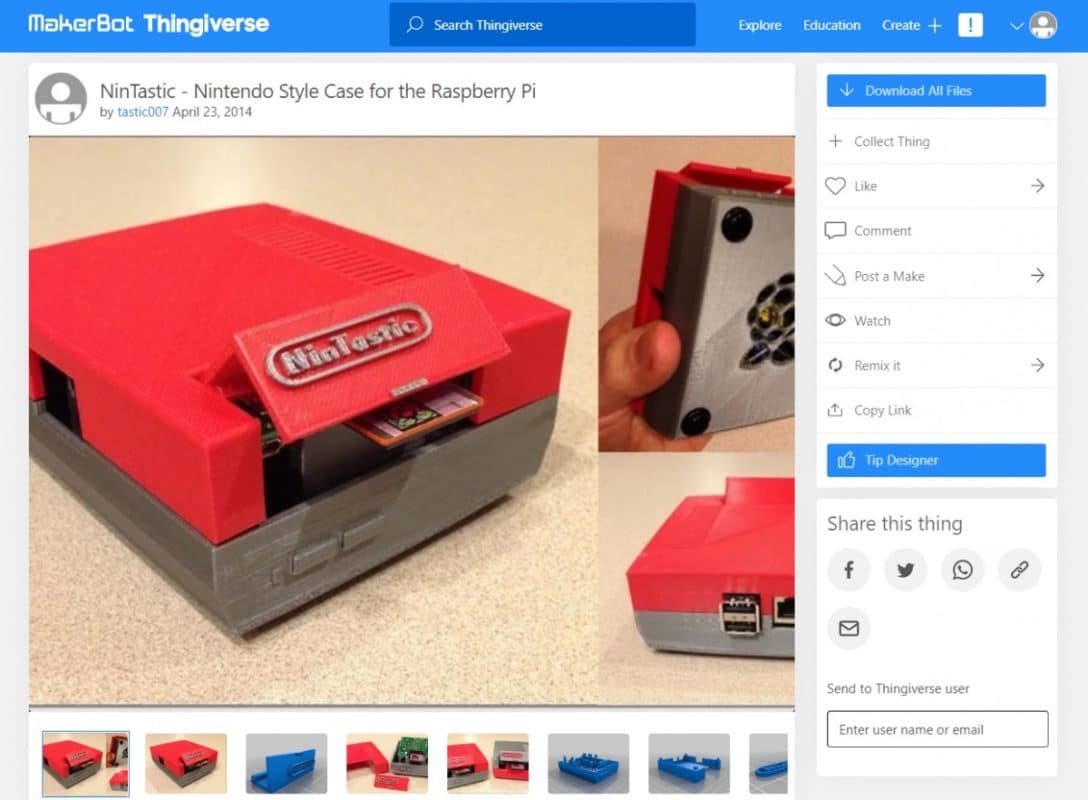 Created by tastic007.
This game: Enchanted Garden of Messer Ansaldo was designed by Marie Spartali Stillman to follow a magician who makes a garden bear fruit and flowers in the winter for Messer Ansaldo to win the heart of a married lady.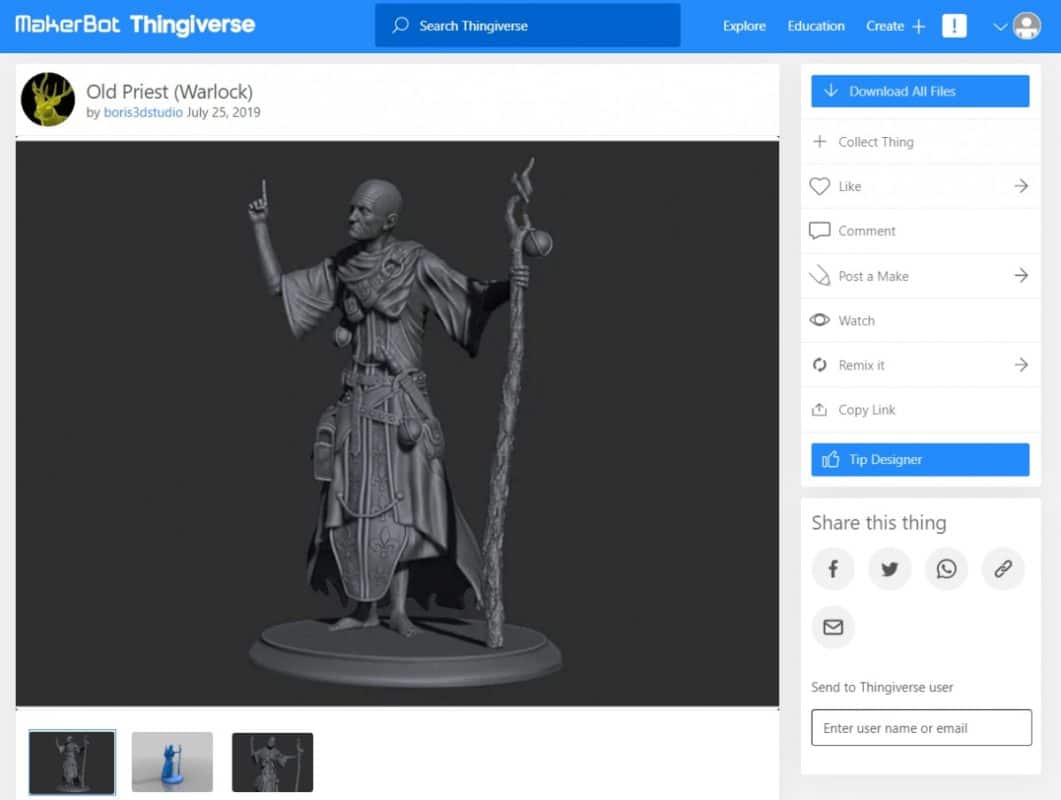 Created by boris3dstudio.
Enjoy your premium game experience with simple buttons you don't need any straps to enjoy playing your favorite game. Easily printed on an Ender 3 with Cura as many users have done.
Created by manabun.
You get to choose different frames for your game controller. All you need to print is one frame and one wheel. After that, it is cruise control for your Xbox. You can enjoy this game controller better with racing games.
Created by pixel2.
If you want to spruce up your gaming are with some nice decorations, this Zelda Planter is a perfect 3D print to create. It is available in both dual extrusion and single extrusion versions.
Show off your love of gaming with this cool design on your desk or table.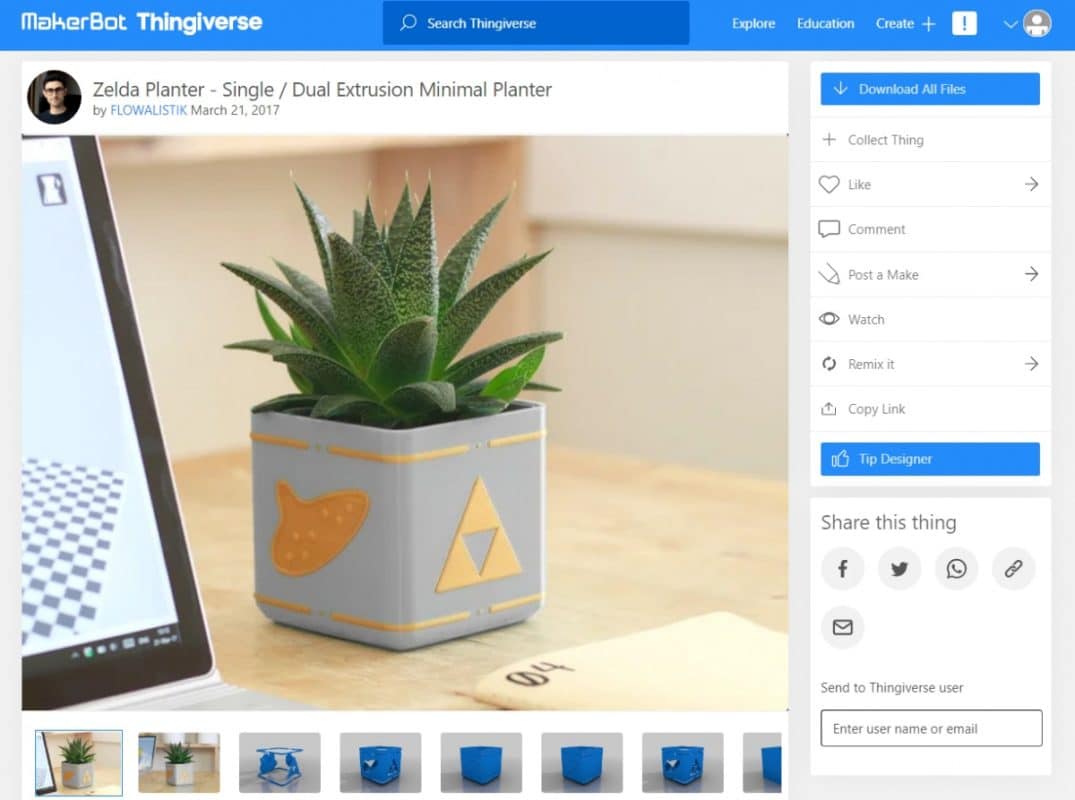 Created by FLOWALTASIK.
These goggles can be used for an expanded view of special events in and around the home. You could order a pair of lenses to complete the 3D print. Printing comes with a simple instruction: print with about 40% infill, no support, no raft, all parts in one go.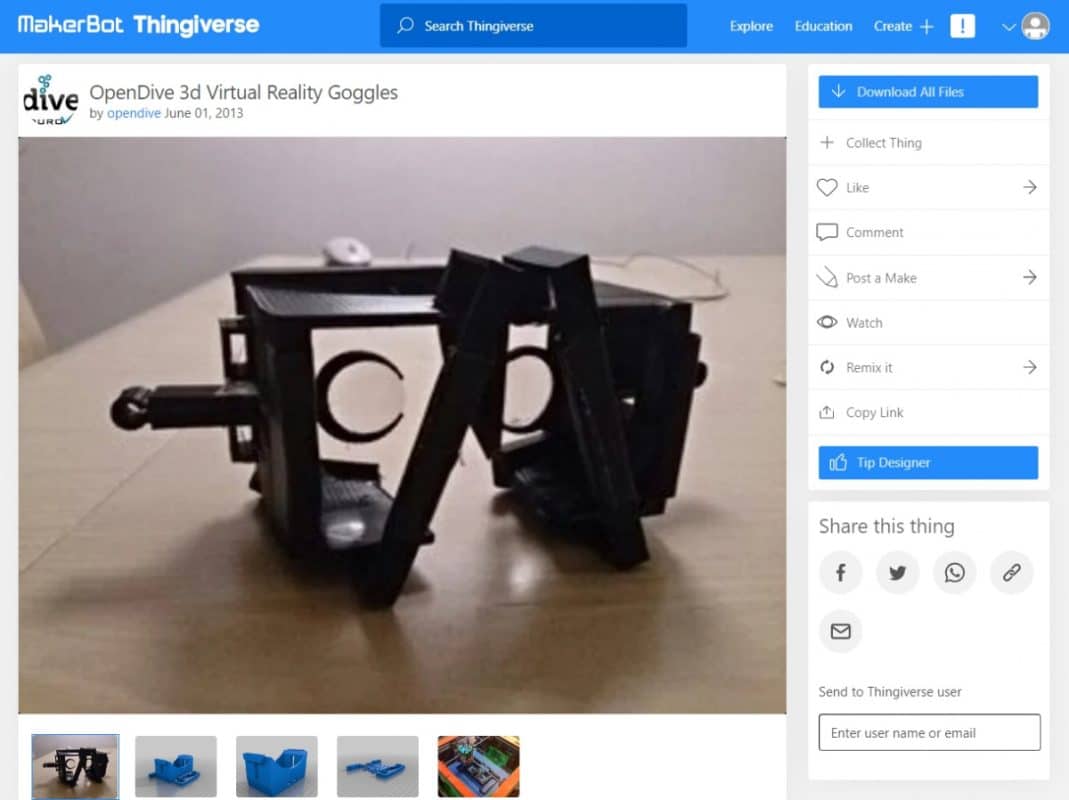 Created by opendive.
This model allows you 3D trigger buttons on your smartphones. It doesn't matter the make or model, it should fit perfectly and do the job right.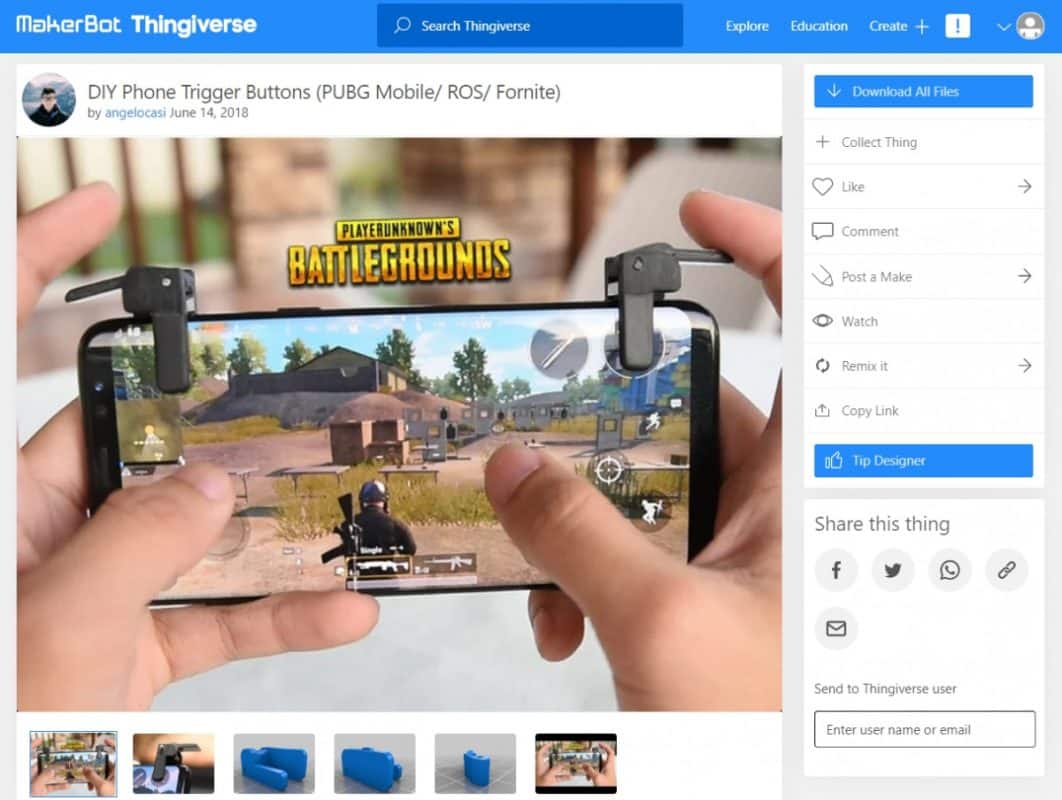 Created by angelocasi.
Another great gaming accessory that can do almost anything as long as you use the required hardware. The designer recommends that you print at 25% infill to get a smooth and great design.
Created by AndrewBougie.
This magnetic phone mount is another cool model you should 3D print. You will be set free from holding your phone even at night as you can freely fall asleep while streaming your favorite movie to TV program.
You'll need a Magnetic Plate Mount and Enkay 4480-C 8-Pound Super Magnets.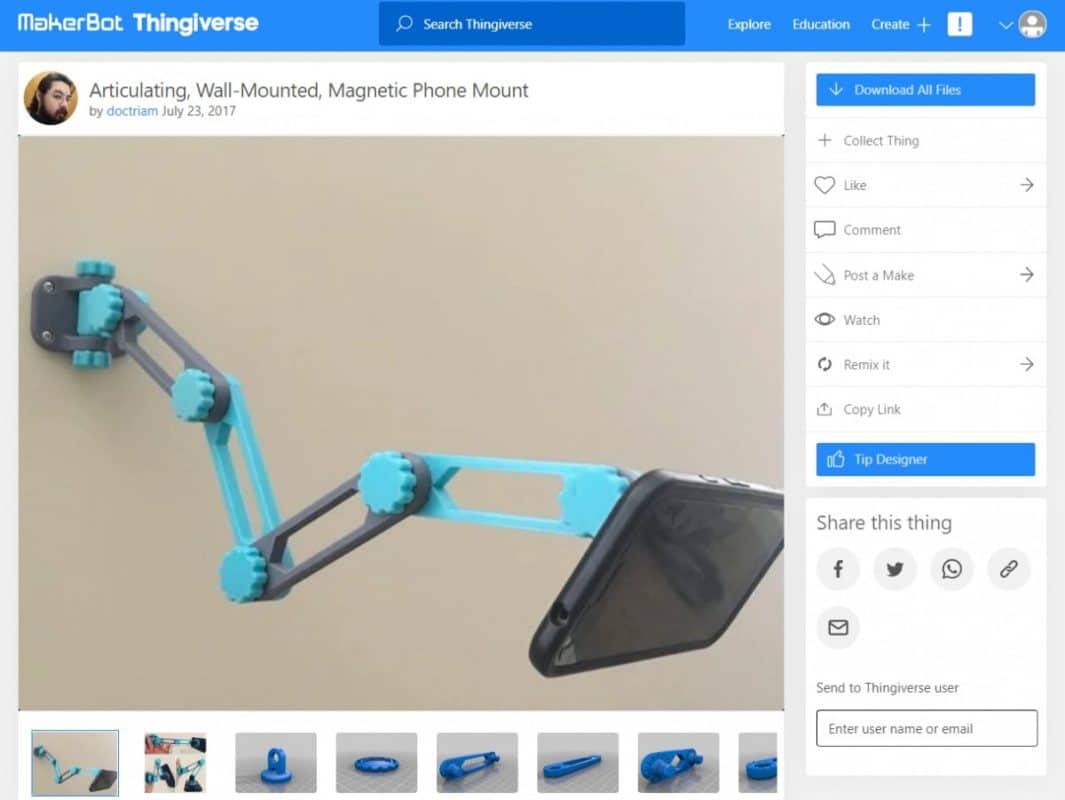 Created by doctriam.
A really cool take on the Mario question blocks that most of us can appreciate.
As long as you try sanding or slicing back the bottom edge, you won't have any issues with printing the box, the lid, the question marks, and the 4.5mm screws.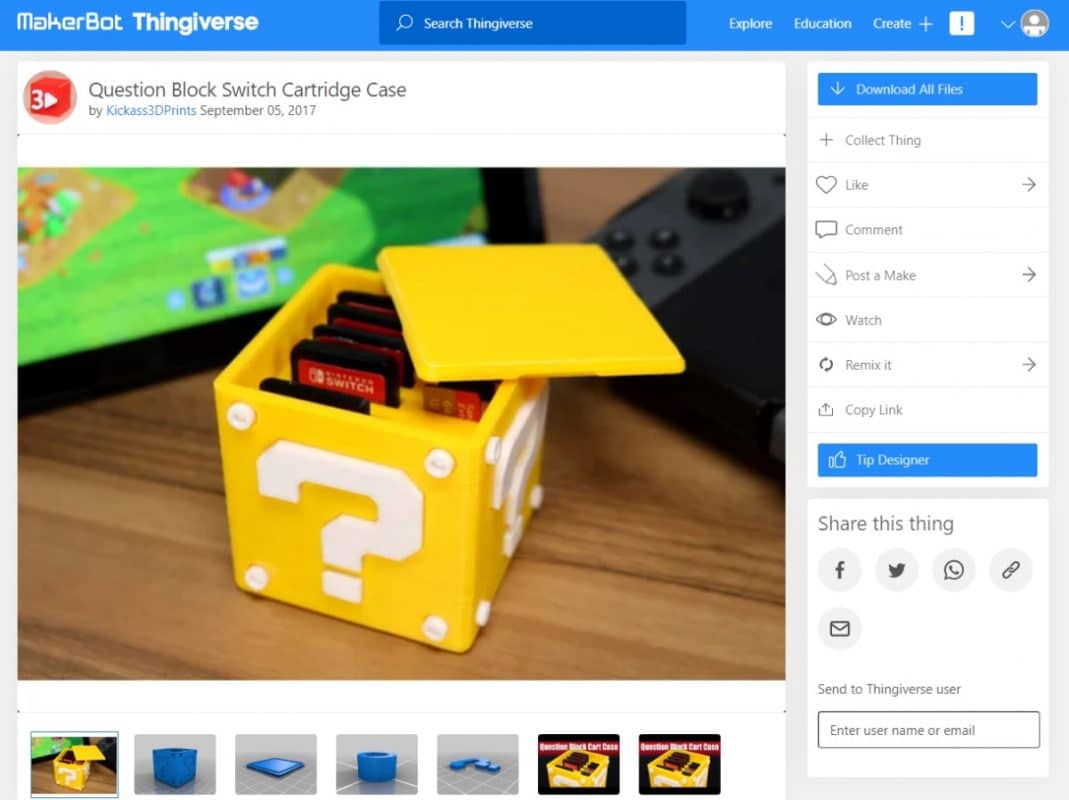 Created by Kickass3DPrints.
This model, when 3D printed, will help store headphones correctly. It incorporates a cable hook to keep things tidy when storing the headphones and a modular design to aid in repairs should it break.
The design is very strong and is more than capable of supporting a good pair of headphones.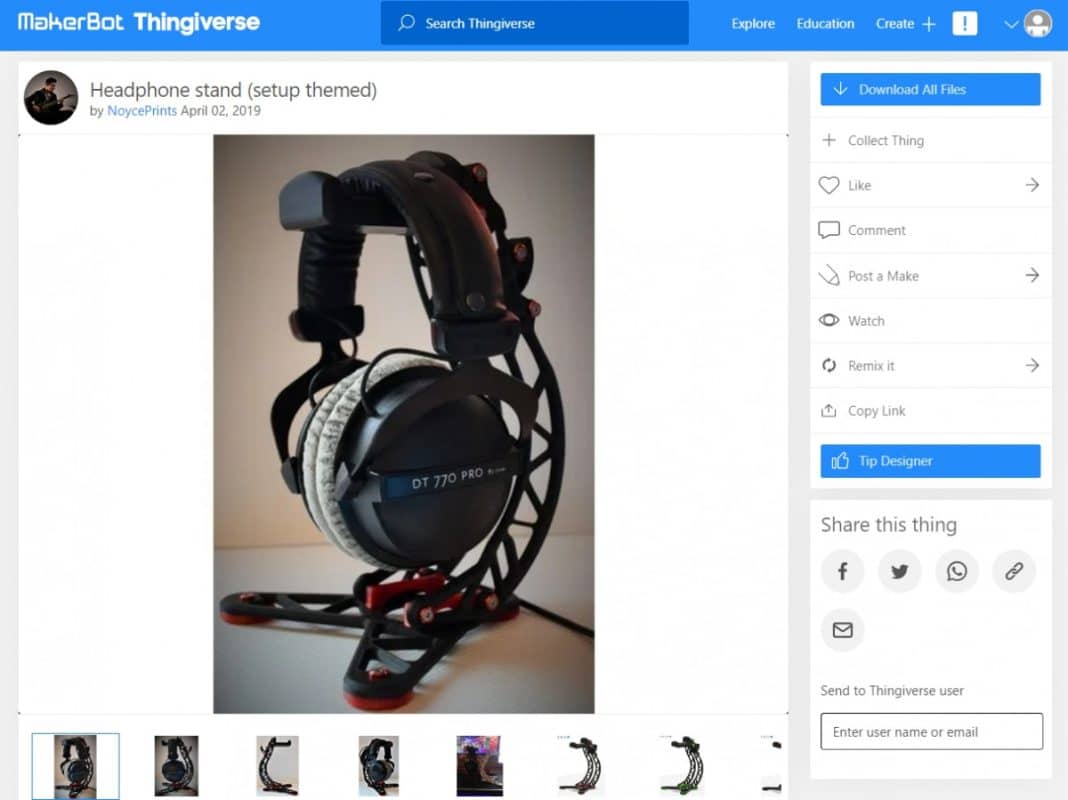 Created by NoycePrints.
This mug is modeled to fit a standard 33cl can (66mm diameter) which fits snugly inside. The mug is also useful for keeping all your dice, in case you are an ardent tabletop gamer. It's made to print without any supports.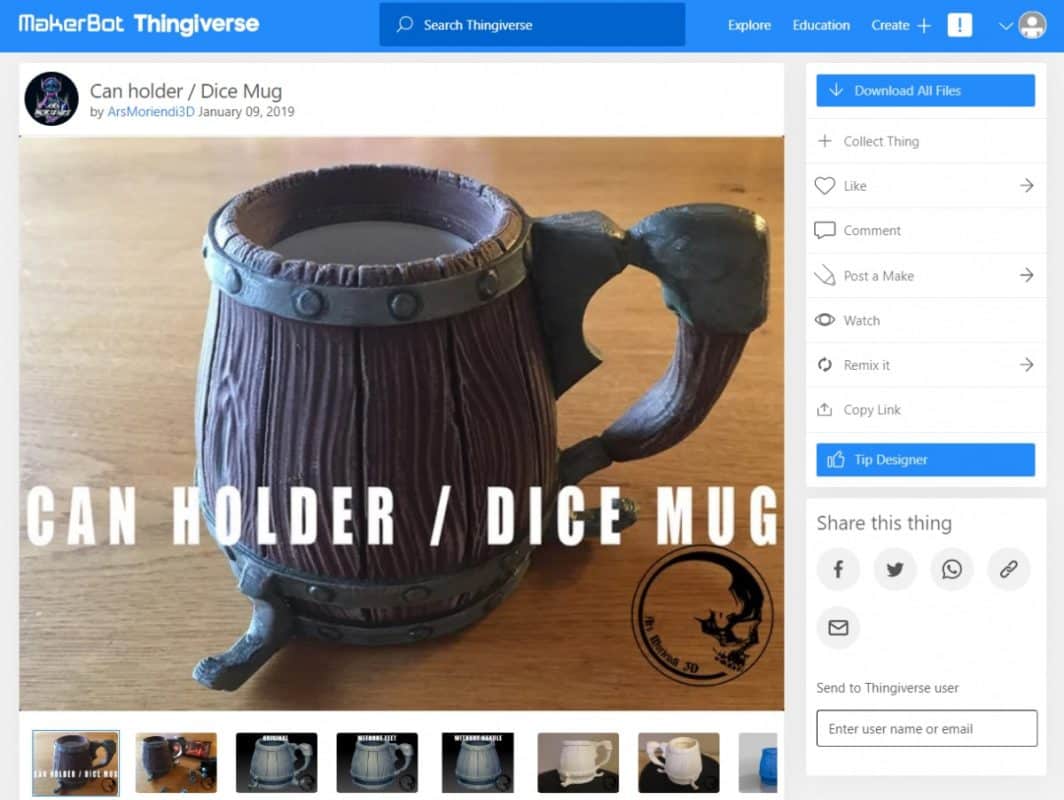 Created by ArsMoriendi3D.
Patterned after the ancient Greek dice of 20 sides, it has electronics inside, so it won't be 100% balanced. It doesn't replace your dice, but you could load each of the 20 faces with the names of local lunch spots and use it to pick the day's destination.
Once it lands on one of the faces, it verbally speaks on what you set it to say. This is really cool and has so many possibilities for fun!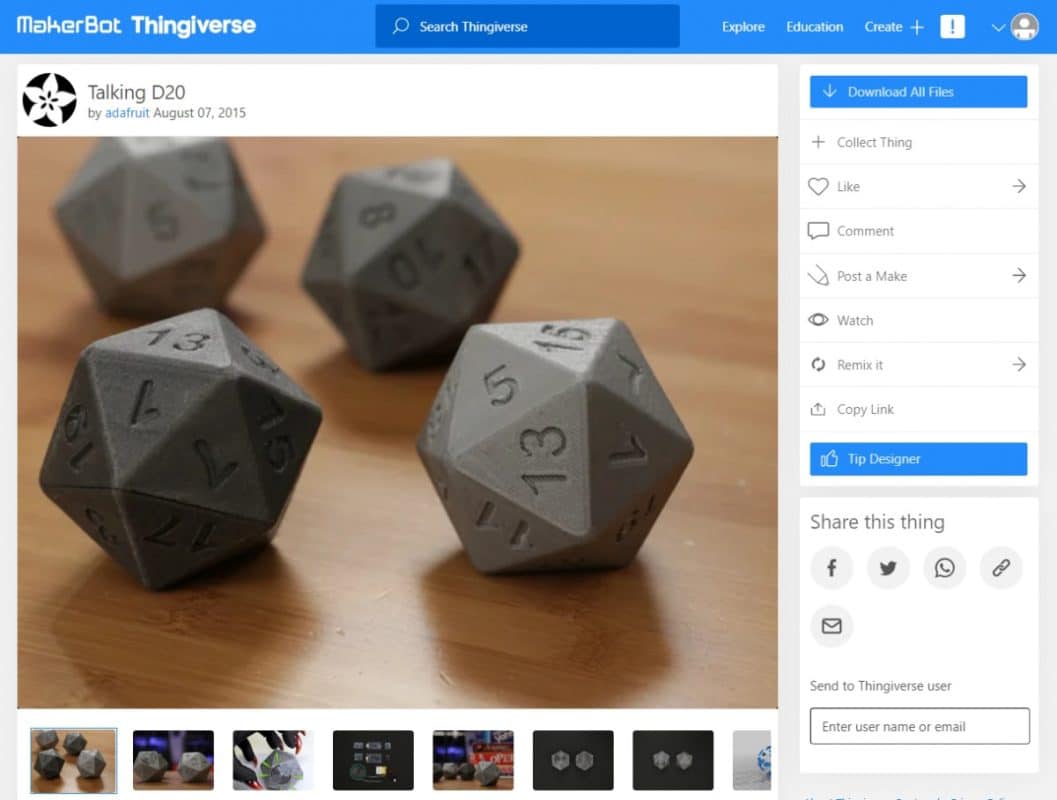 Created by adafruit
Most people enjoy dice games but find it annoying looking for the dice when they go missing. This dice tower will accommodate most standard dice sizes but can be scaled up or down accordingly depending on your preference.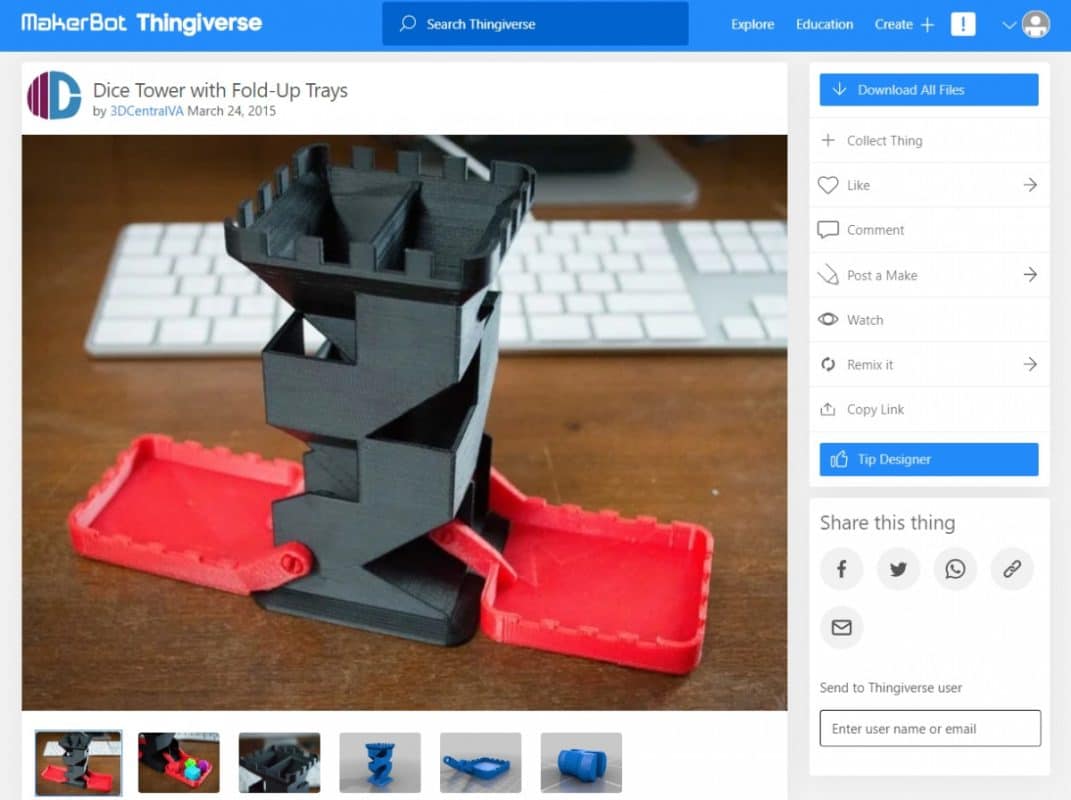 Created by 3DCentralVA.
The main difference with this dice tower is how you can actually watch your dice roll down the tower. It has been through updates and iterations to make sure it looks and 3D prints nicely for all the users out there.
For example, some users mentioned difficulties with printing the banisters, so the designer increased the thickness to make it better. You even have the optional knight within the dice tower to add as a decoration.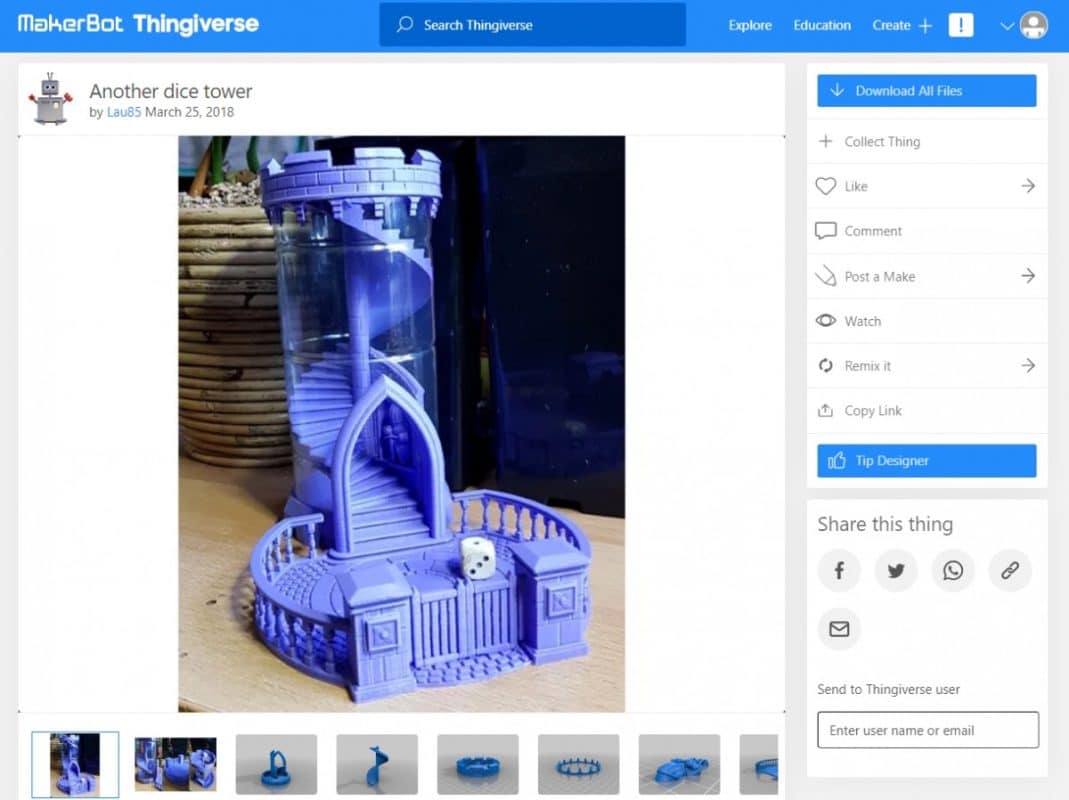 Created by Lau85.
This set of miniatures were created for you to print and customize easily. It not only has the STL files for you to download, but also has the OBJ design files. You're getting a whopping 17 different models with this character pack.
The character files are available so you can change the pose, weapons, or tweak.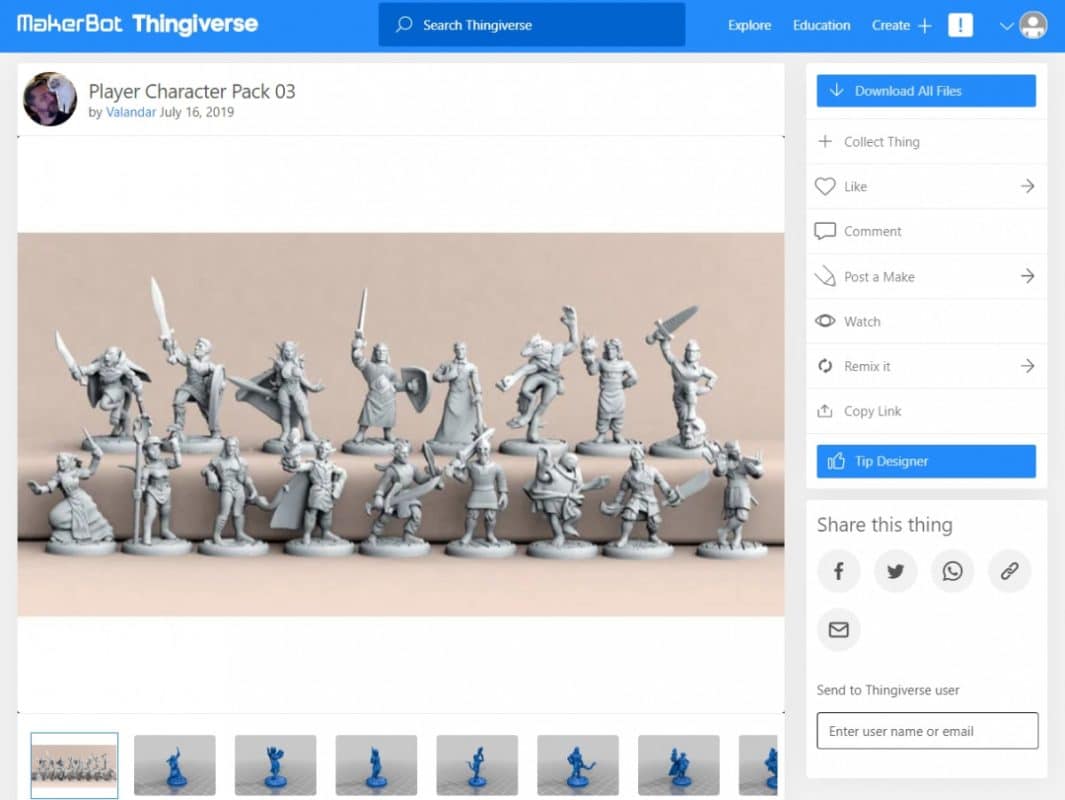 Created by Valandar.
If you want an awesome gadget to have on your table which can spin at nice speeds, you'll want to 3D print the Spinning Tops Orbital Series.
It is designed specifically in a way that puts the weight of each top on the border, leading to a centrifugal force that spins the model easier and for longer. Kids and adults can definitely enjoy this model.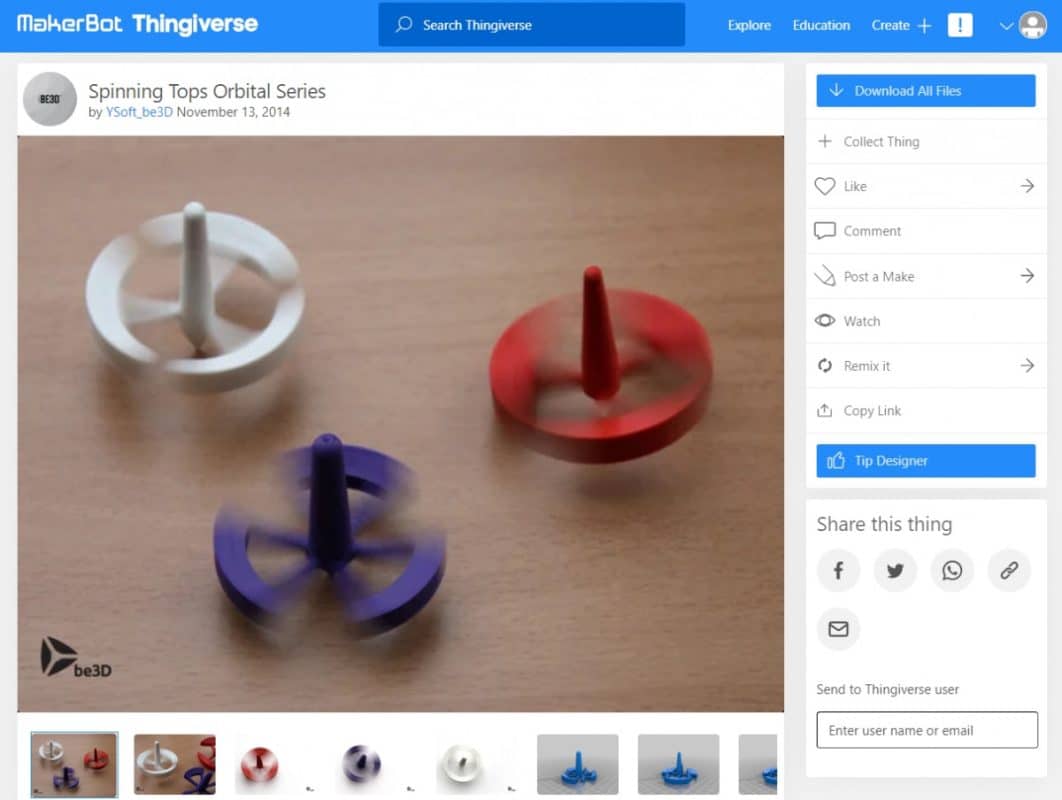 Created by Ysoft_be3D.
This final design is based on Pokémon. The model from the picture was printed with a Prusa i3, 0.2mm layer height, 0.5mm nozzle, 45mm/s speed, and a cooling fan. With the right material, it holds well without any support.
It is made to lack detail, but give enough of it so you can see it's a Pikachu!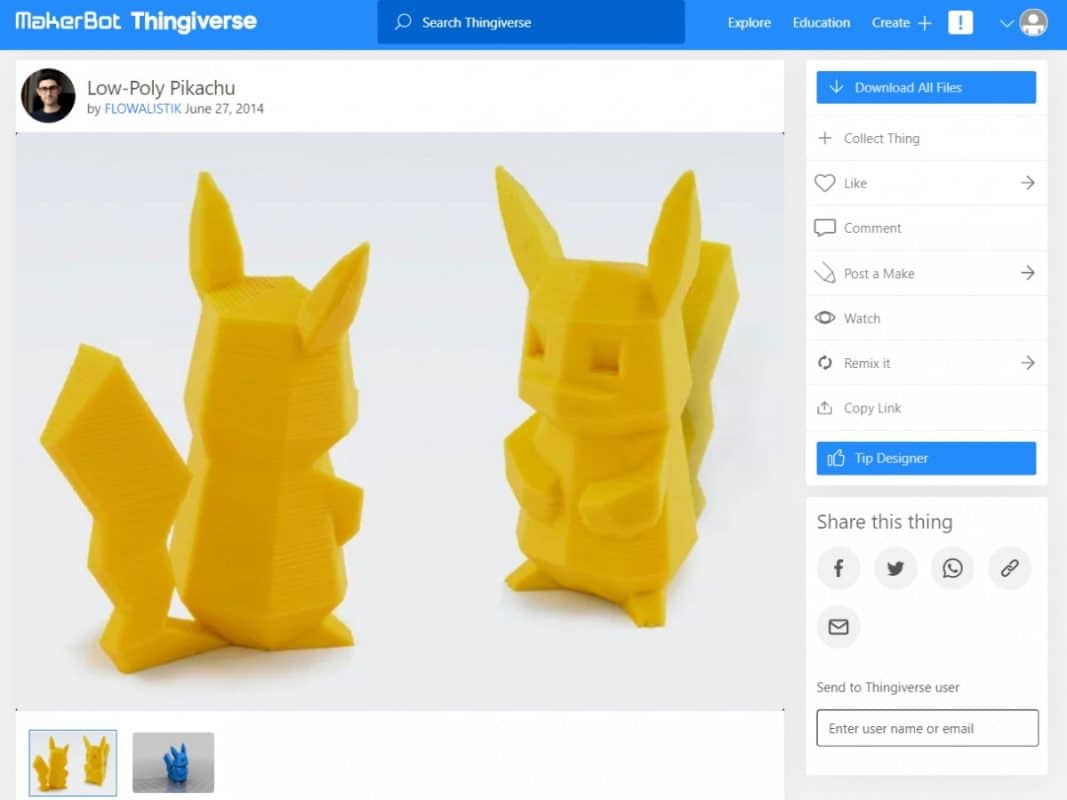 Created by FLOWALISTIK.
This version of the case can be used with the Raspberry Pi 4. All other parts are the same as with the Raspberry with the top and bottom being the only difference.
You'll need a set of parts to create this such as superglue, 7 M2.5 screws, then the Raspberry Pi itself with accessories.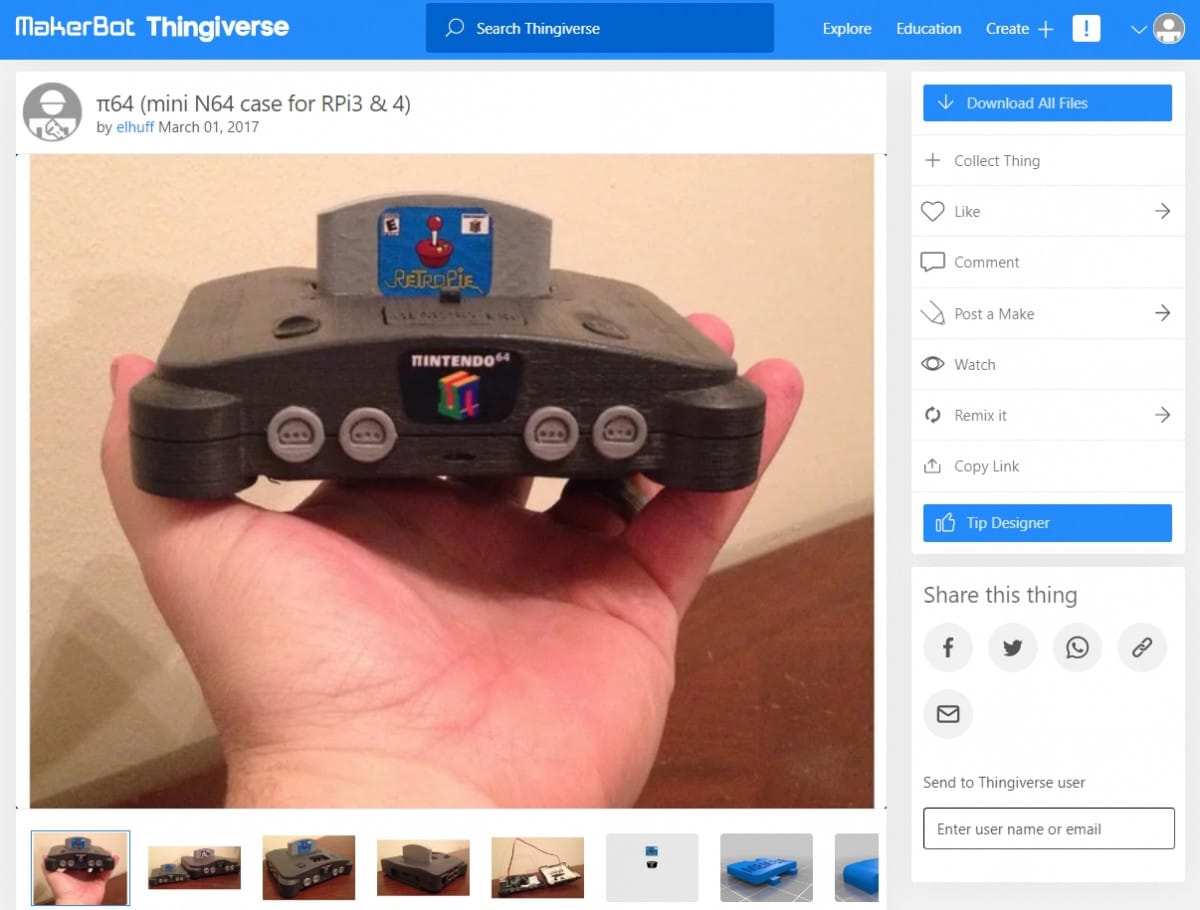 Created by elhuff.
Fan covers on Thingiverse haven't been the best quality, so one user decided to make the ultimate package of customizable fan grill covers that can be 3D printed nicely.
You can actually use different settings and create your own fan cover. Follow the instructions on the Thingiverse page and you'll be guided through on how to do this for yourself, or you can use the pre-made fan covers that are available.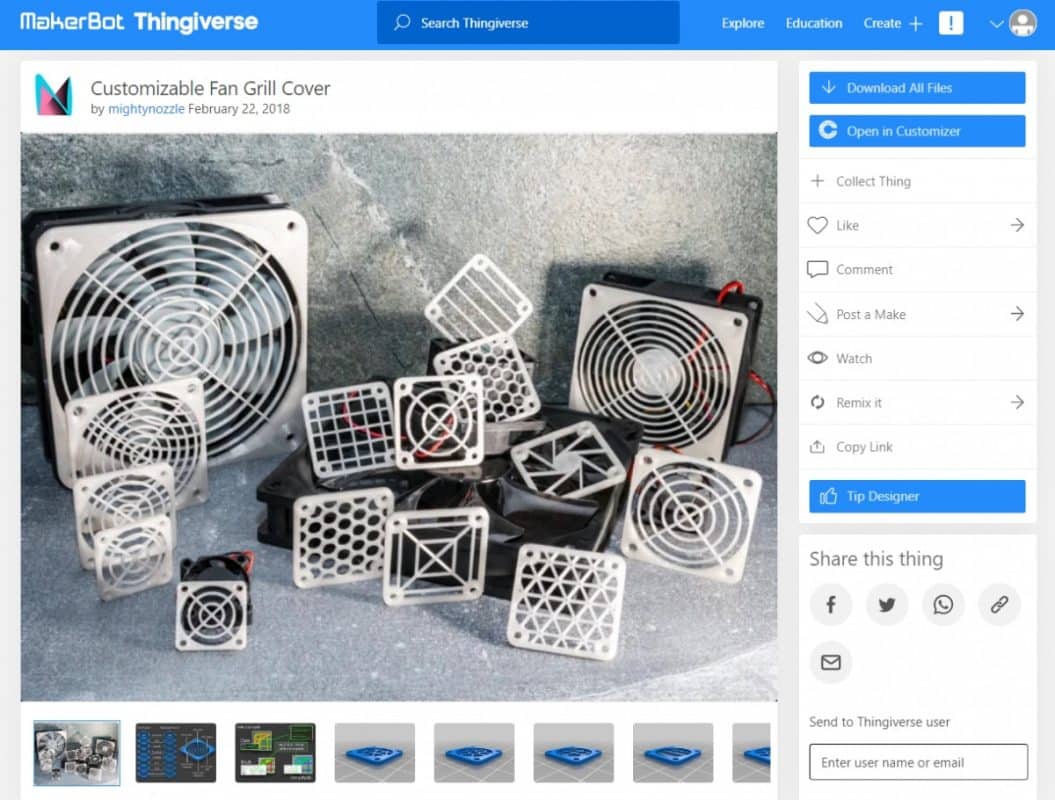 Created by mightynozzle.