30 Cool Phone Accessories That You Can 3D Print Today (Free)
There is so much to 3D print, but not everything is as useful as you thought it would  be. That can quickly change when you know the right models to 3D print, especially when it comes to your smartphone.
I decided to put together a nice list of 30 cool 3D prints that you can 3D print today that can give you better functionality and convenience with your phones, whether an iPhone or Android.
Let's get this list started!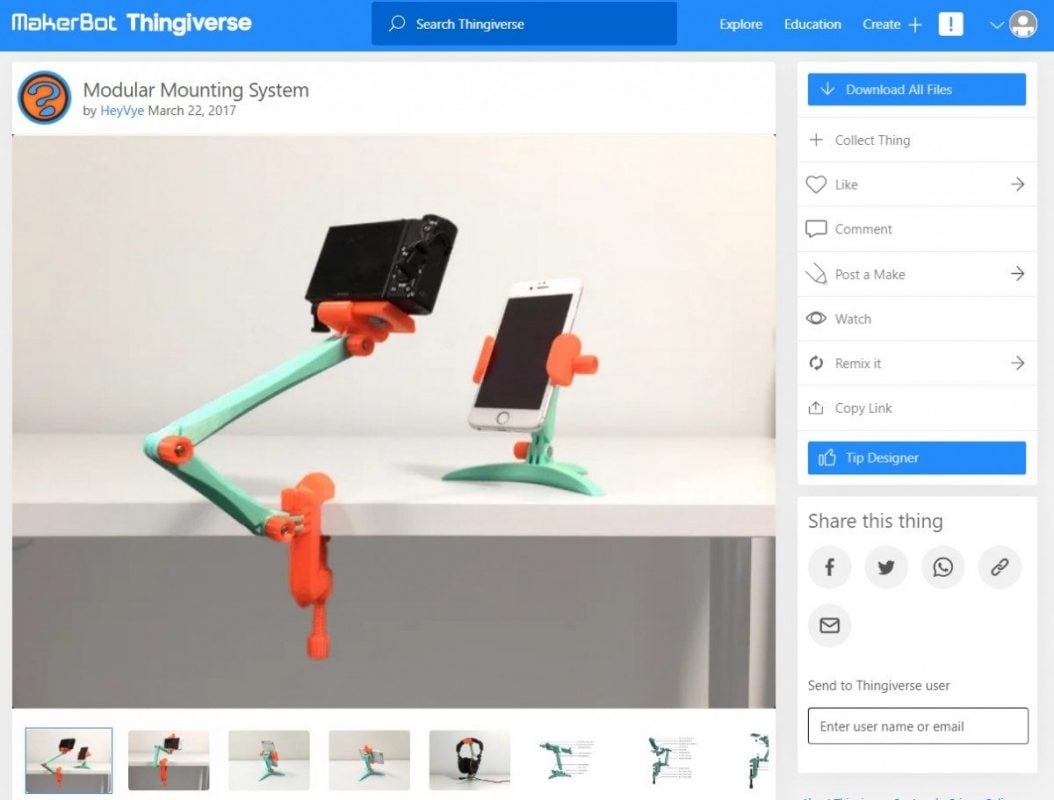 A  strong 3D mount for holding lightweight appliances like phones in place. You can now sit back and enjoy unlimited streaming on your phone with your hands at rest. The joint is compatible with the GoPro mount.
Created by HeyVye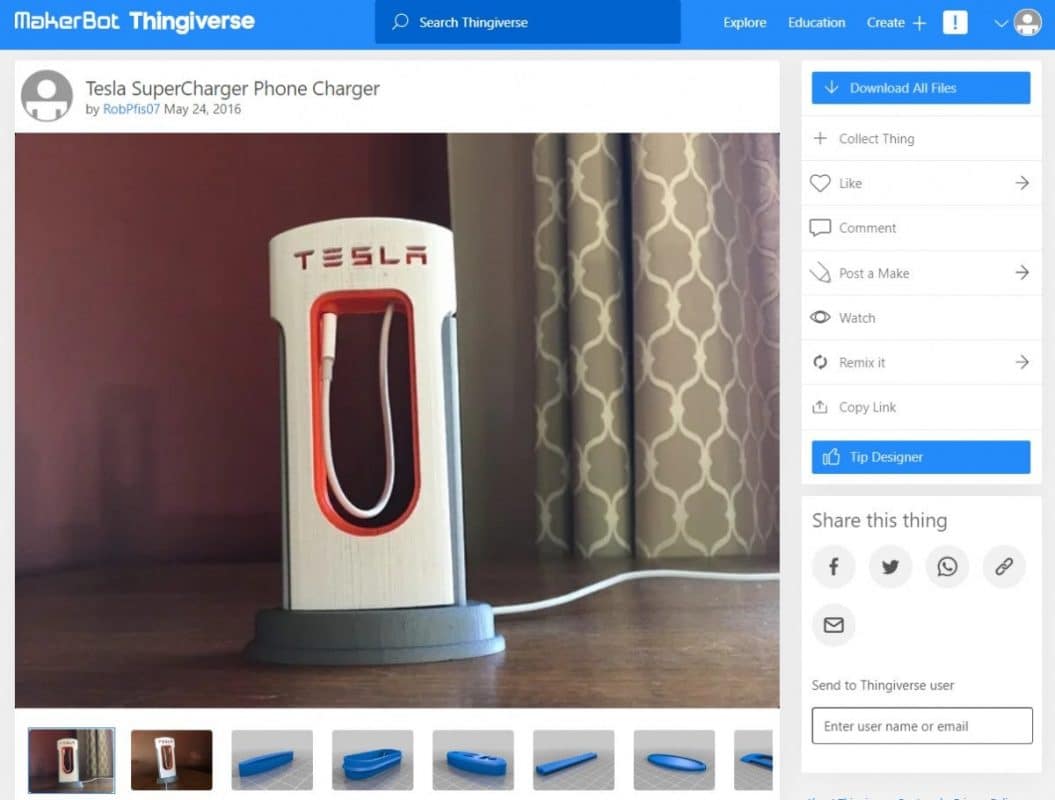 Plug this in your wall charger or power bank to supercharge your phone! The charger is compatible with iPhones and Androids and with fast delivery times. It also has a charging cable holder for a tidy storage of charging cables.
Created by RobPfis07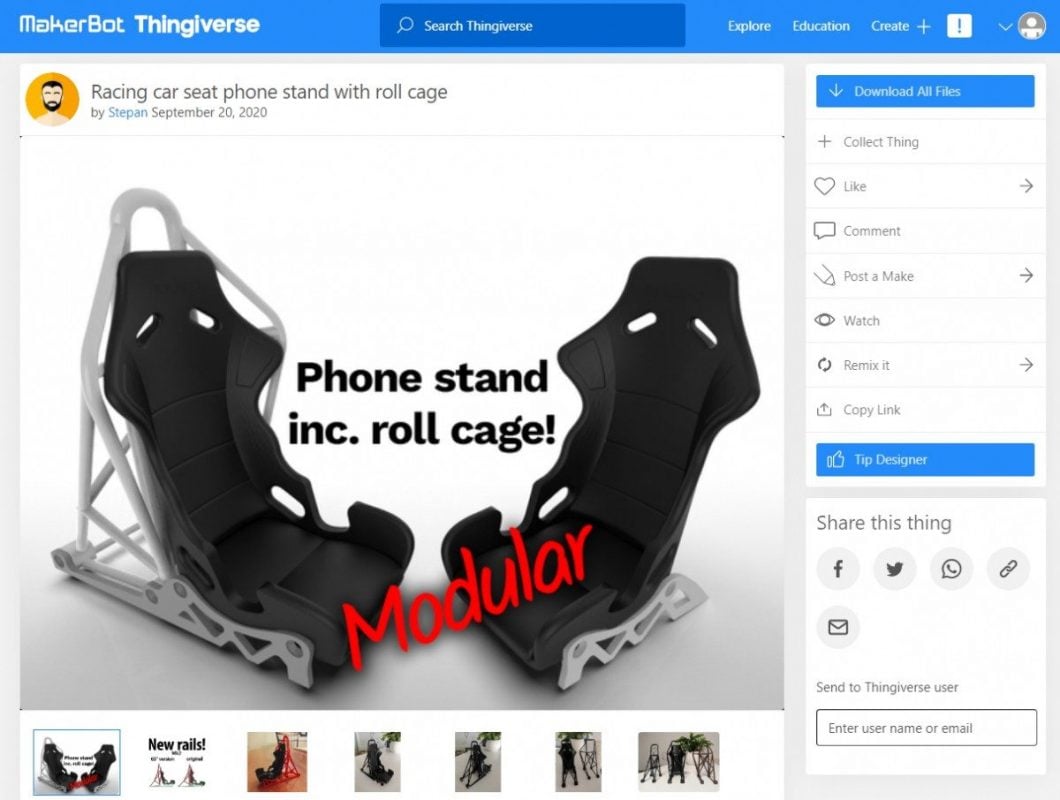 This amazing phone stand is designed to feature a car caring theme. With a 1mm layer height, you can comfortably print the roll cage.
Created by Stepan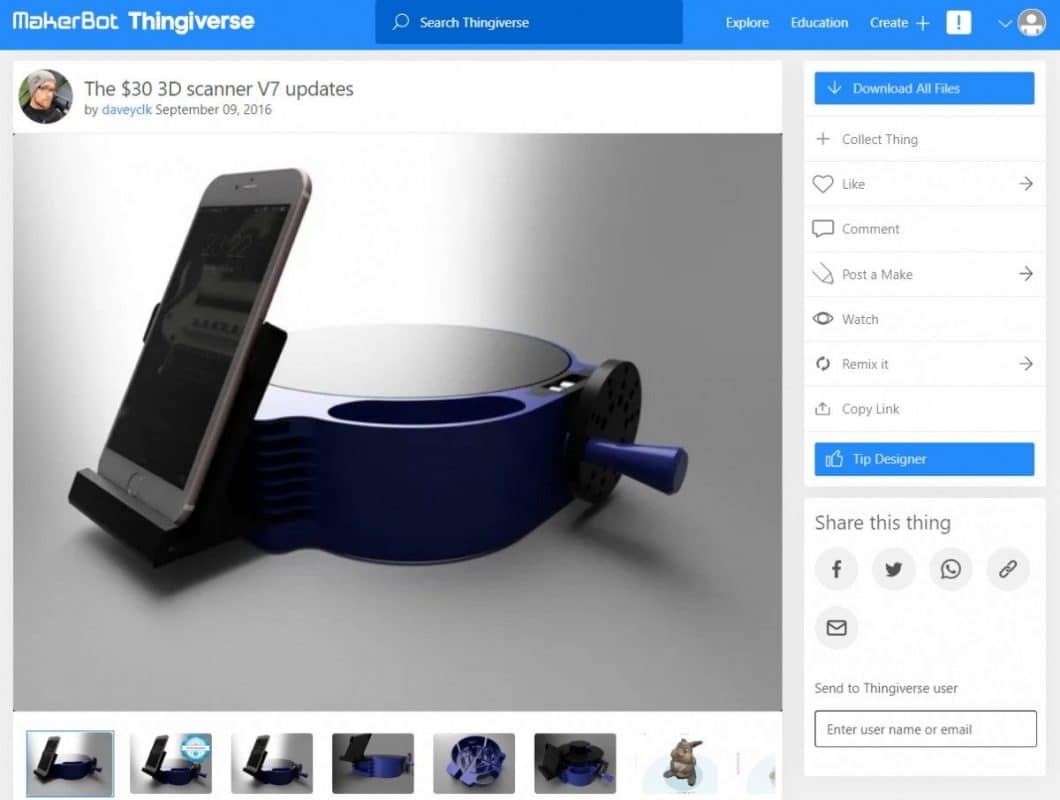 This next model will almost transform your iPhone into a cheap but portable 3D scanner that will be compatible with the Awesome Autodesk Remake Software.
Created by Daveyclk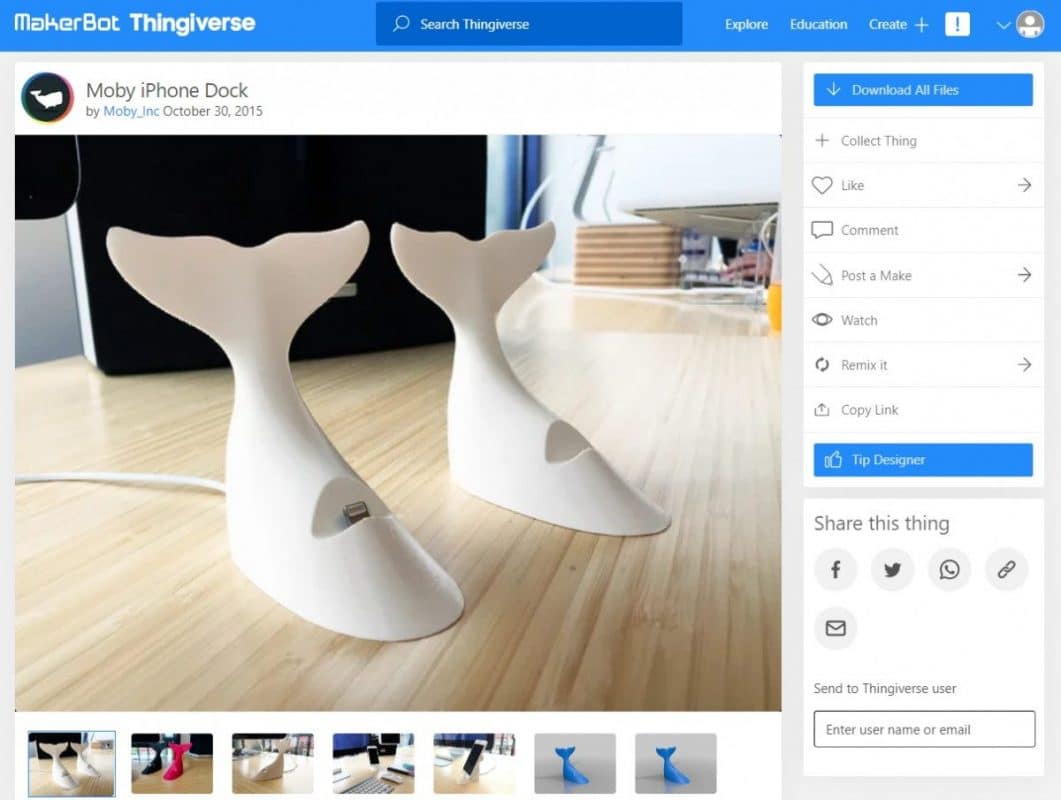 This iPhone dock will be a good decorative addition to your desk. Apart from that, you could put your phone inside to charge, as it allows the charger through, all at your convenience. You can 3D print in any color of your choice.
Created by Moby_Inc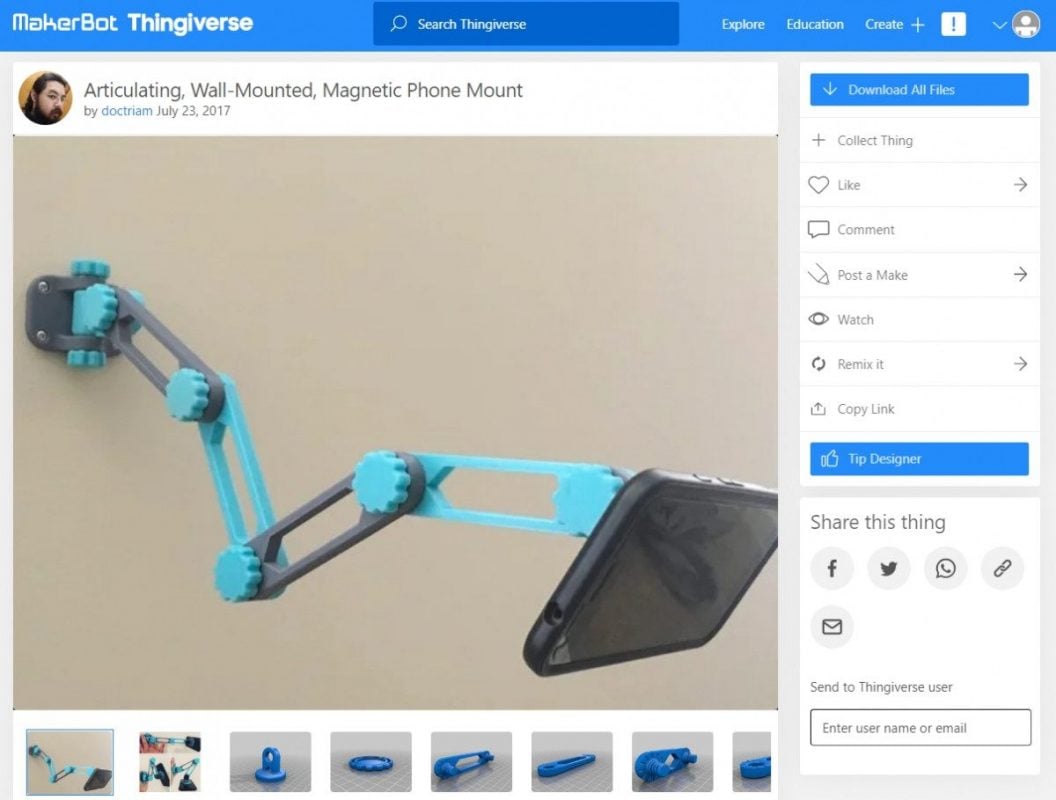 Everyone deserves a working phone mount; but this is not just an ordinary phone mount when printed, but also a magnetic enabled mount. It is foldable and can be extended to suit your need. It is compatible with any kind of phone.
Created by Doctriam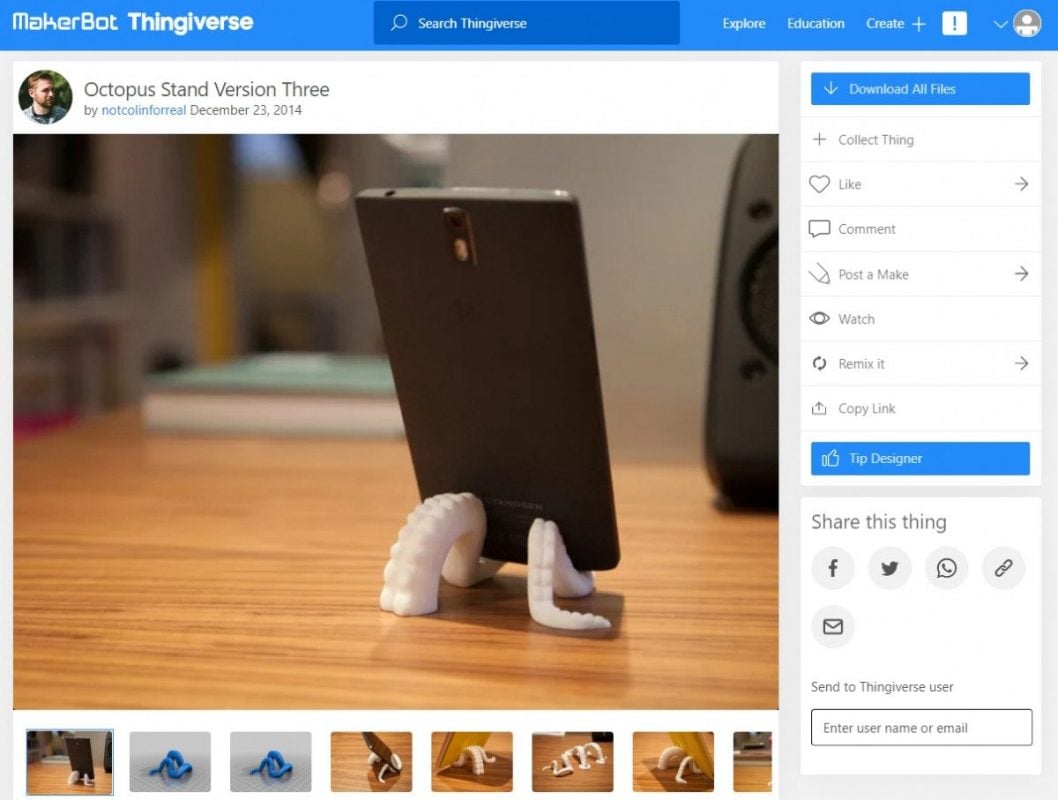 The Octopus Stand will work with smartphones and tablets. It also has enough room for the case housing any electronic device you may own.
Created by Notcolinforreal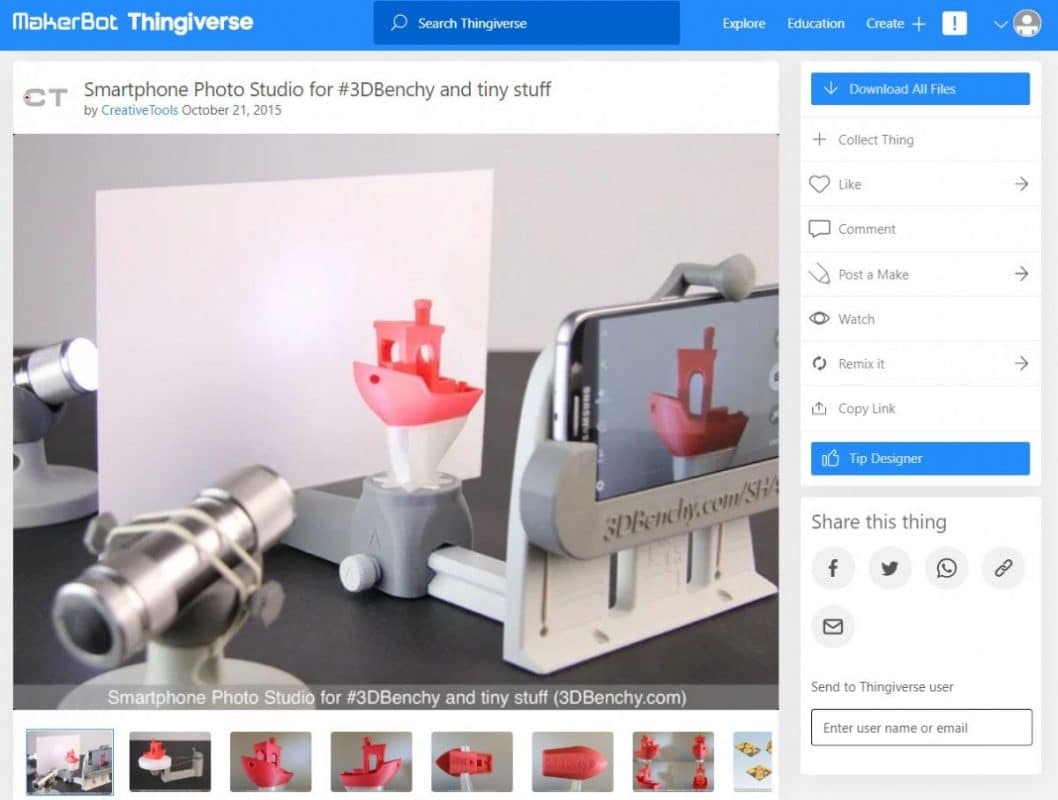 Designed to function as a camera rig for your smartphones, it allows you to repeatedly photograph #3D Benchy models at various fixed positions.
Created by CreativeTools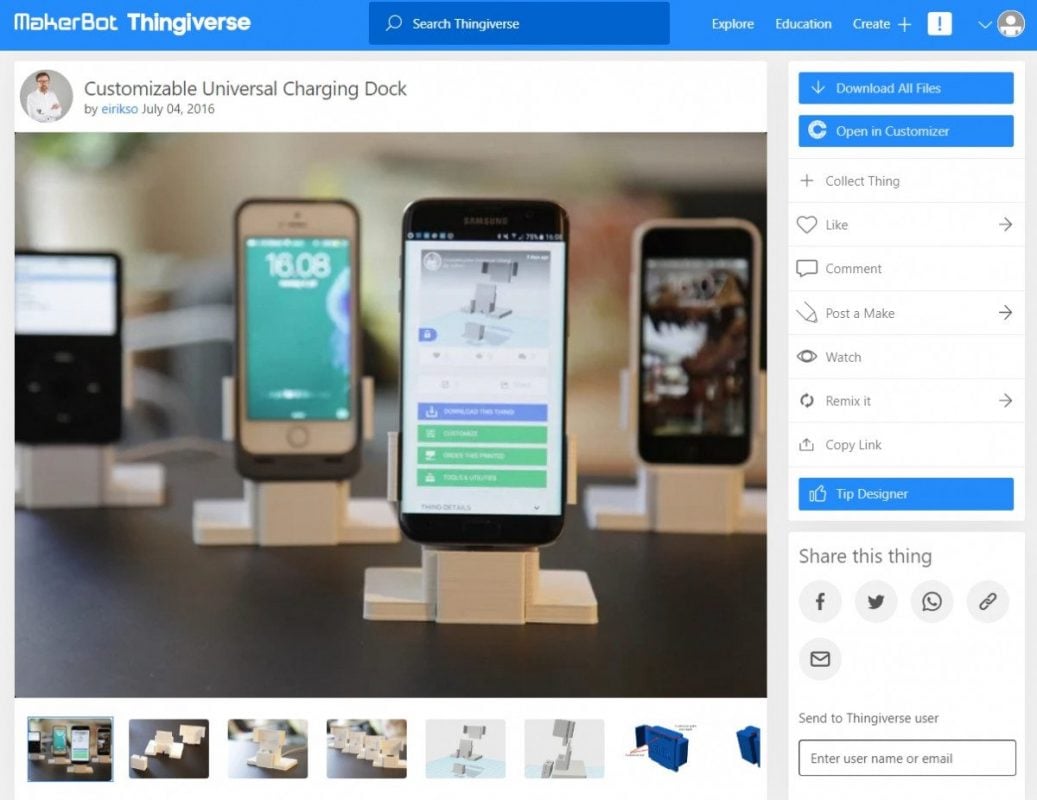 This is more than just a charging dock for your phones. If all printing instructions are followed, it has an offset that allows you to adjust the position of the charge connector.
Created by Eirikso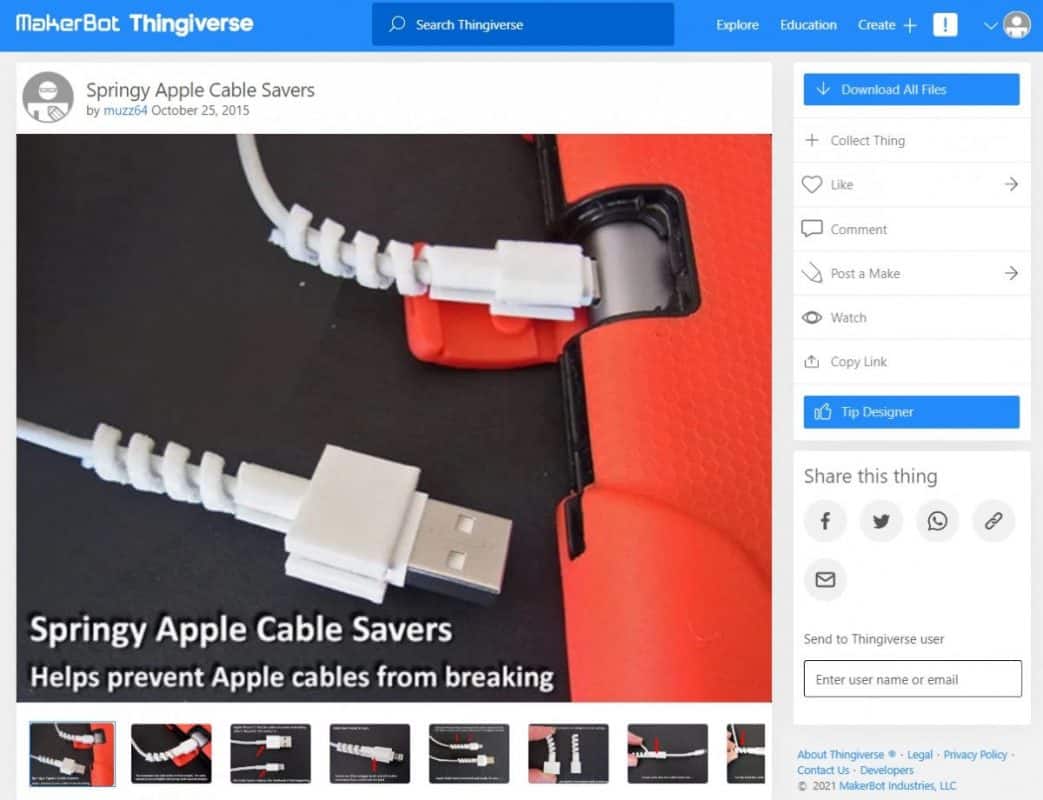 Most USB cables are susceptible to cuts at the joint between the connector and the cable after some that it has been in use. This 3D model has been named 'Cable saver' because it protects the cable from breaking.
Created by Muzz64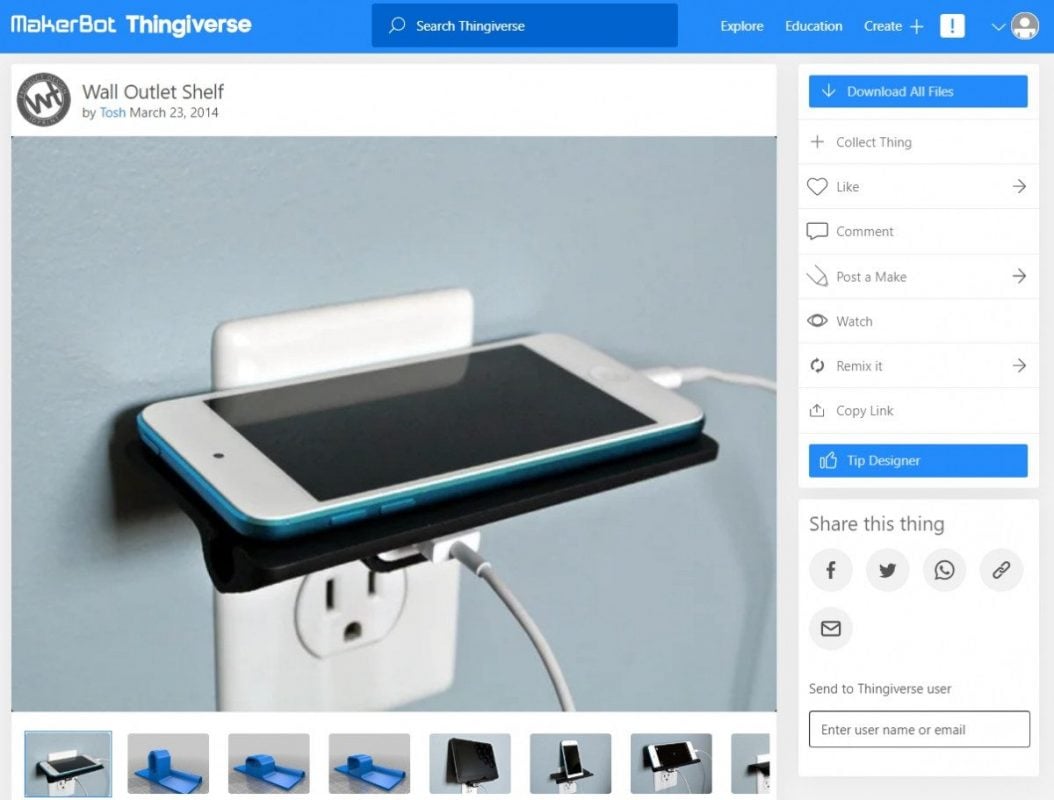 This shelf can be used to hold your phone or tablet bedside its power outlet, for viewing in an upright position. It can be placed either vertically or horizontally.
Created by Tosh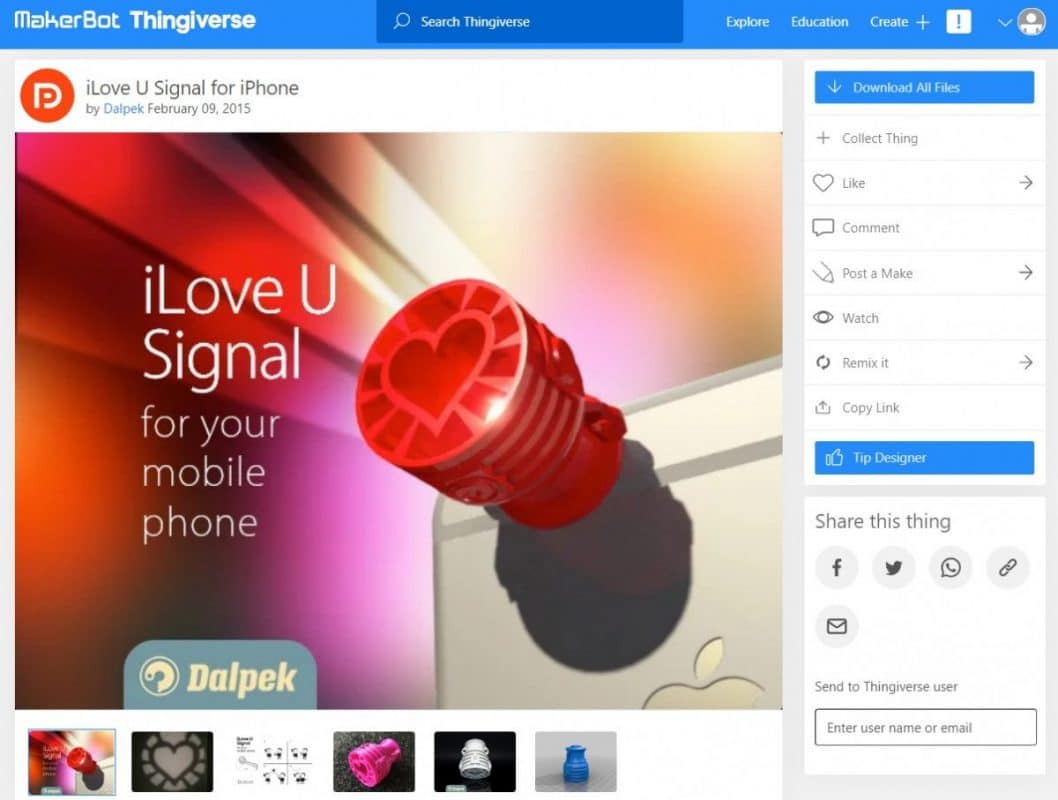 Are you bored of always having to tell your partner how much they mean to you? With this 3D print, you can have it framed on a wall for them as a constant reminder.
Created by Dalpek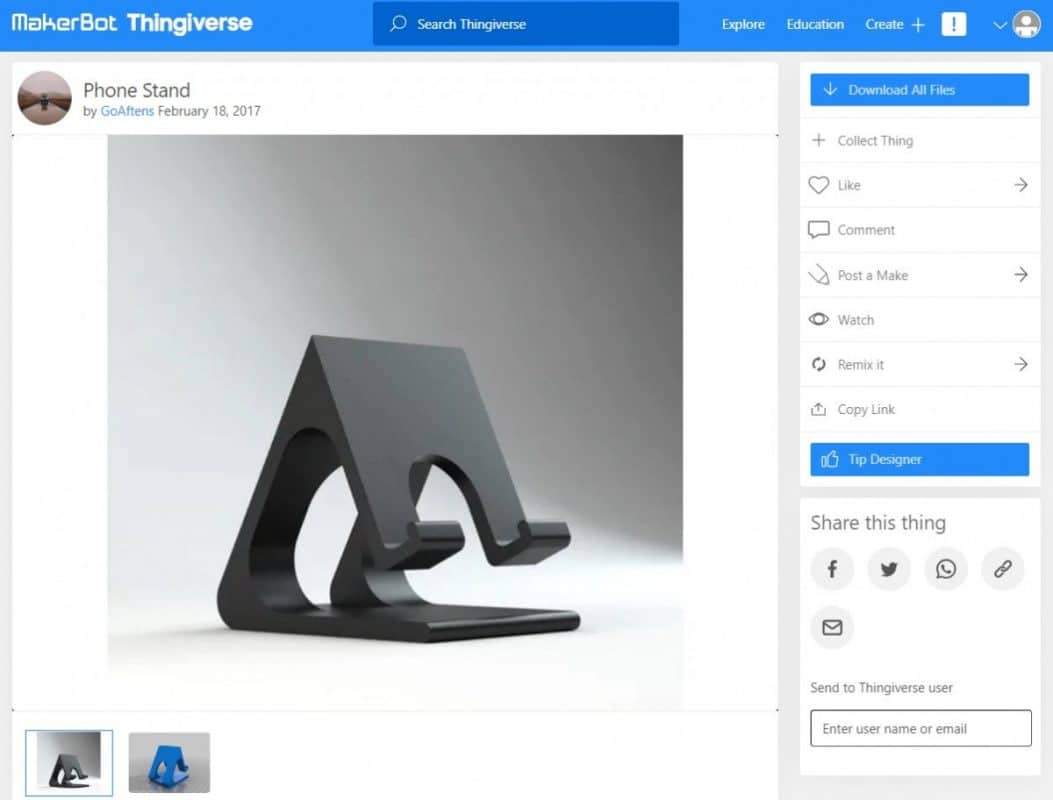 This phone stand features a cable–conducting hole through which chargers and earpiece cables can pass through for easy connection to the phone. It works with any model of phone you have.
Created by GoAftens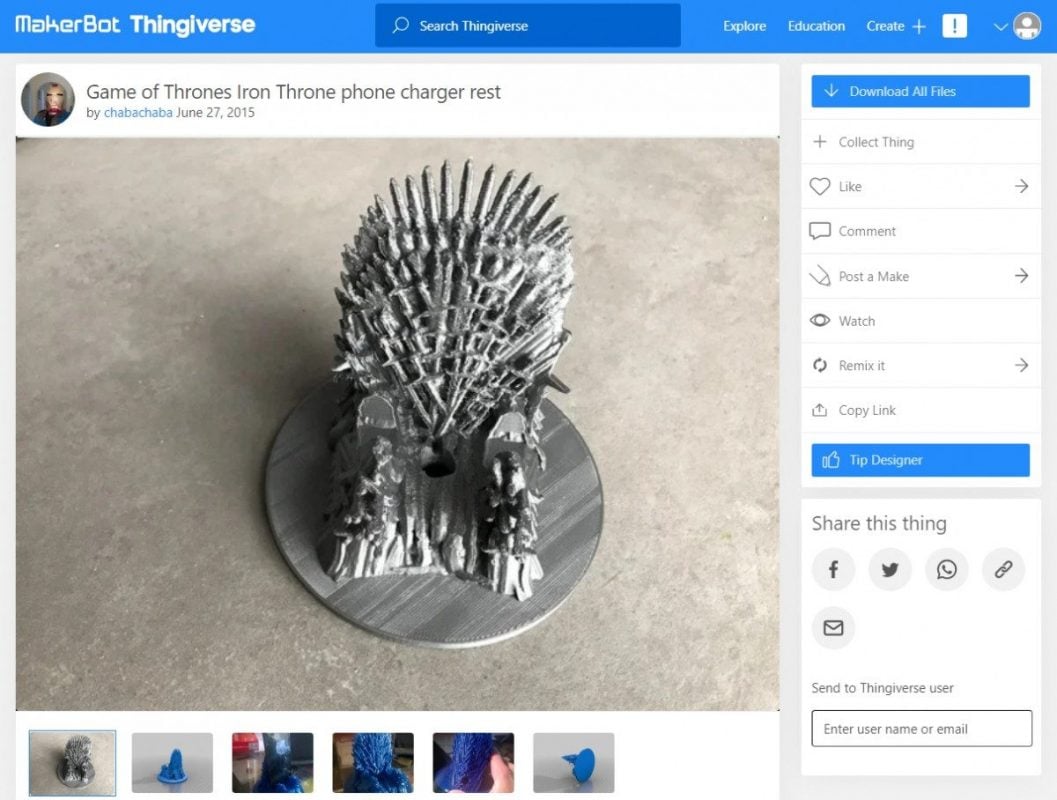 Designed after the Iron throne of the popular American series, it allows you to put your USB charger through the hole and charge your device without stress.
Created by Chabachaba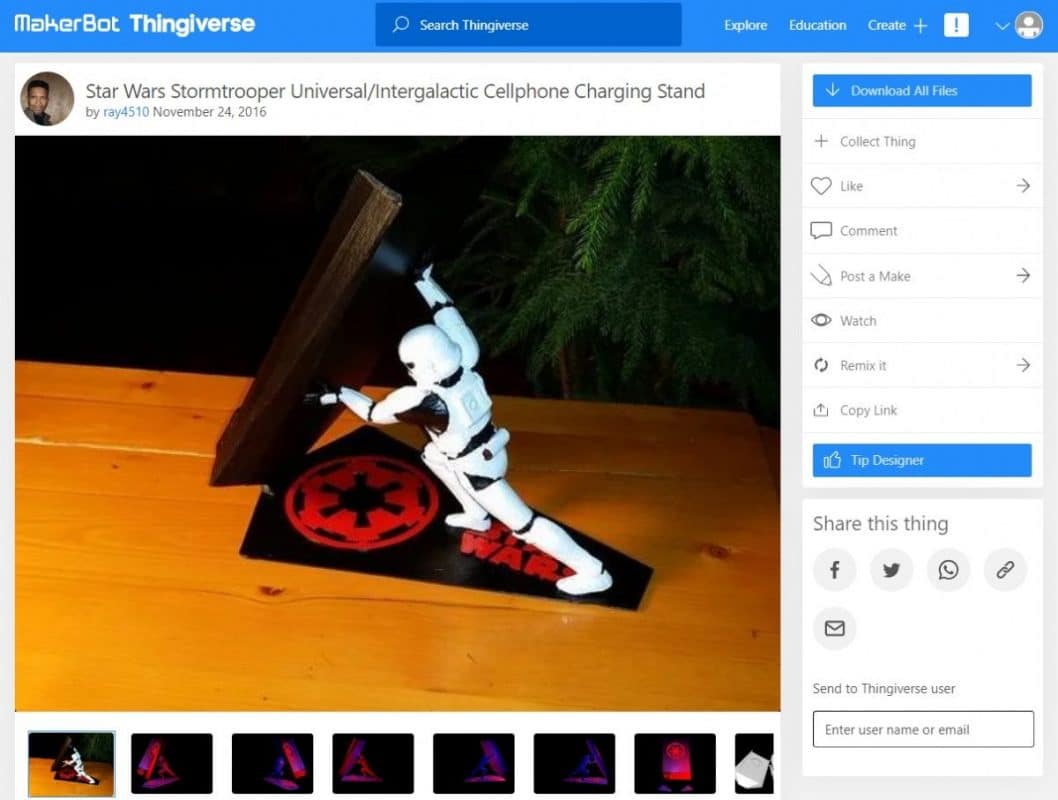 Do you need a phone or tablet stand? This charging stand is designed to look like the Stormtrooper in the Star Wars franchise to make it more appealing. It will be a functional addition to your collection of 3D prints.
Created by Ray4510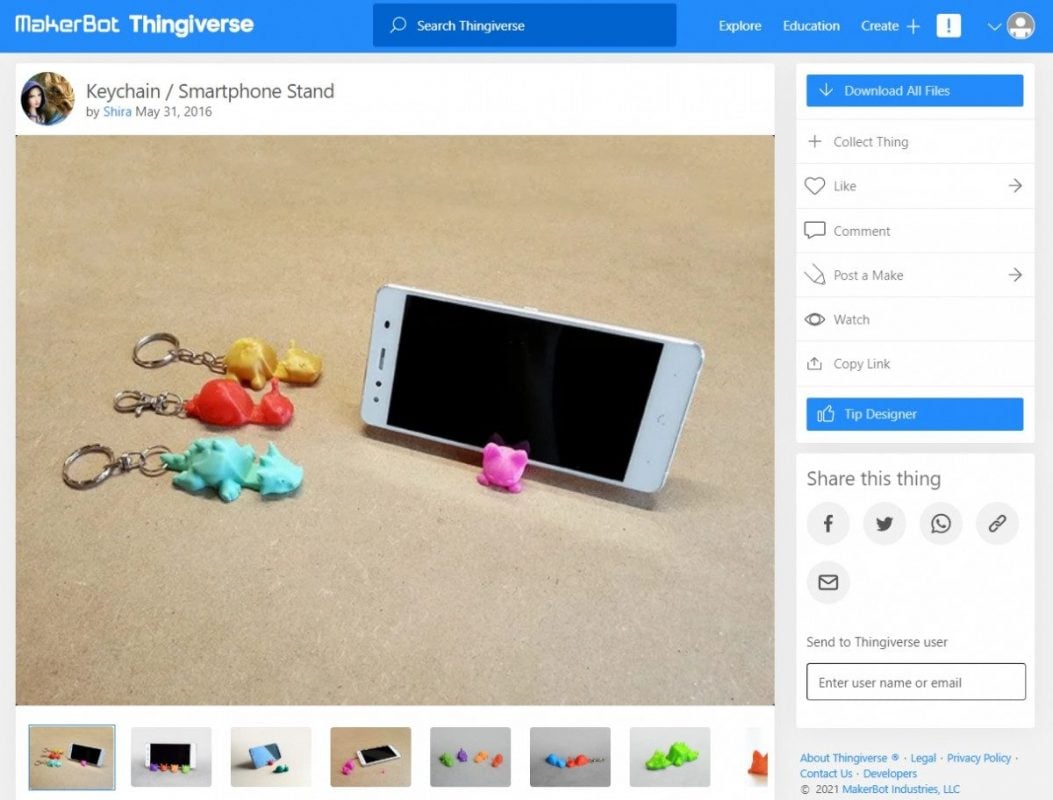 An easy to print 3D smartphone stand that is stylish and takes the shape of various animals. It can help you keep your keys with you always, and can also function as a phone stand.
Created by Shira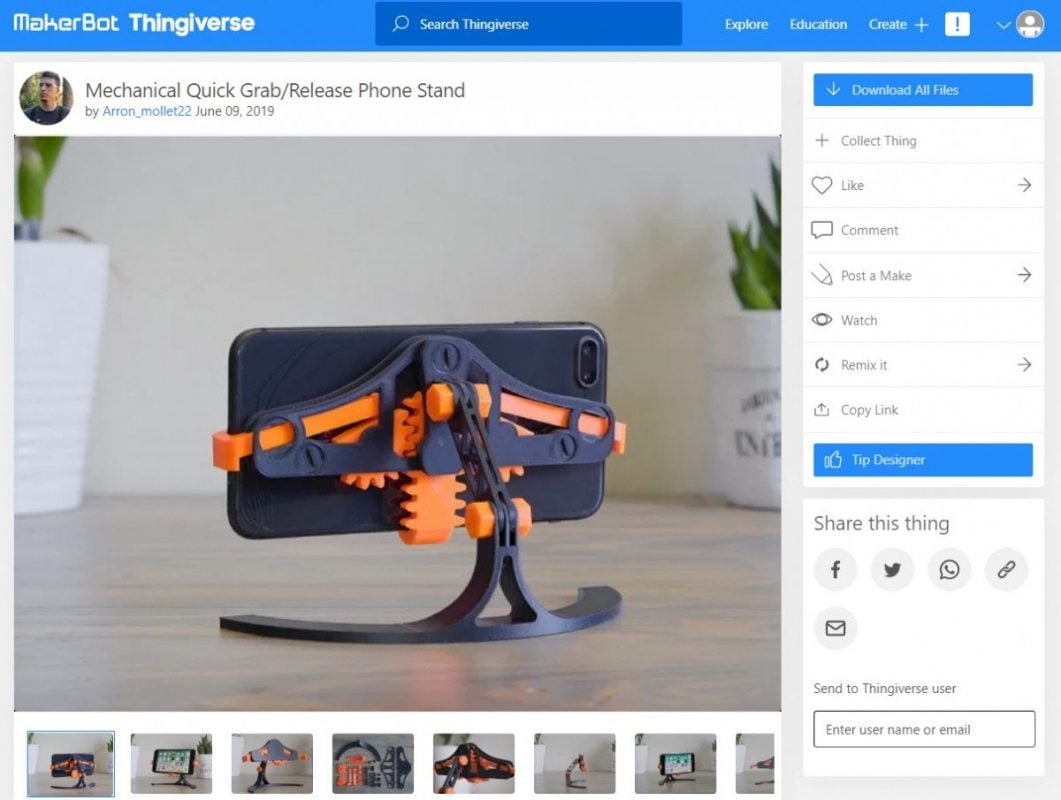 A good phone stand should allow for multiple viewing angles, This 3D model has a quick grab/release mechanism that grabs and locks the phone in when you let go and releases when you pick up the phone.
Created by  Arron_mollet22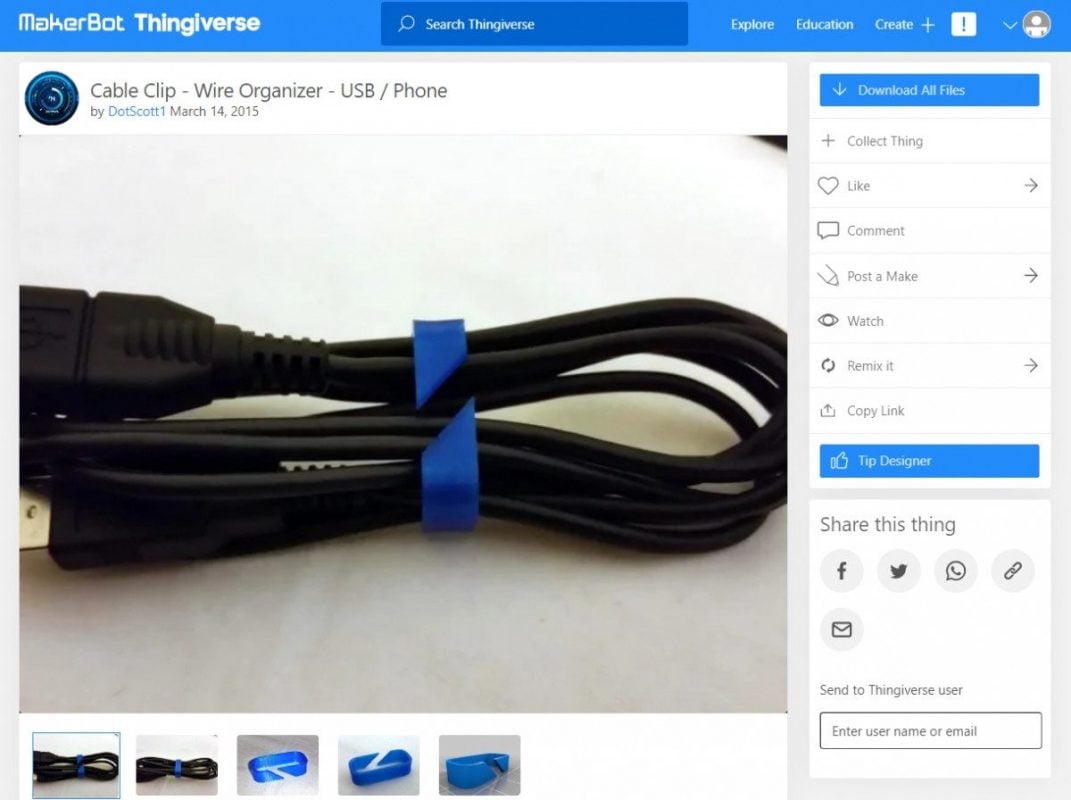 If you have more than one mobile device, keeping your USB cables neatly arranged might pose a challenge. With this 3D model, you can print your own clips to keep your cables well-organized.
Created by DotScott1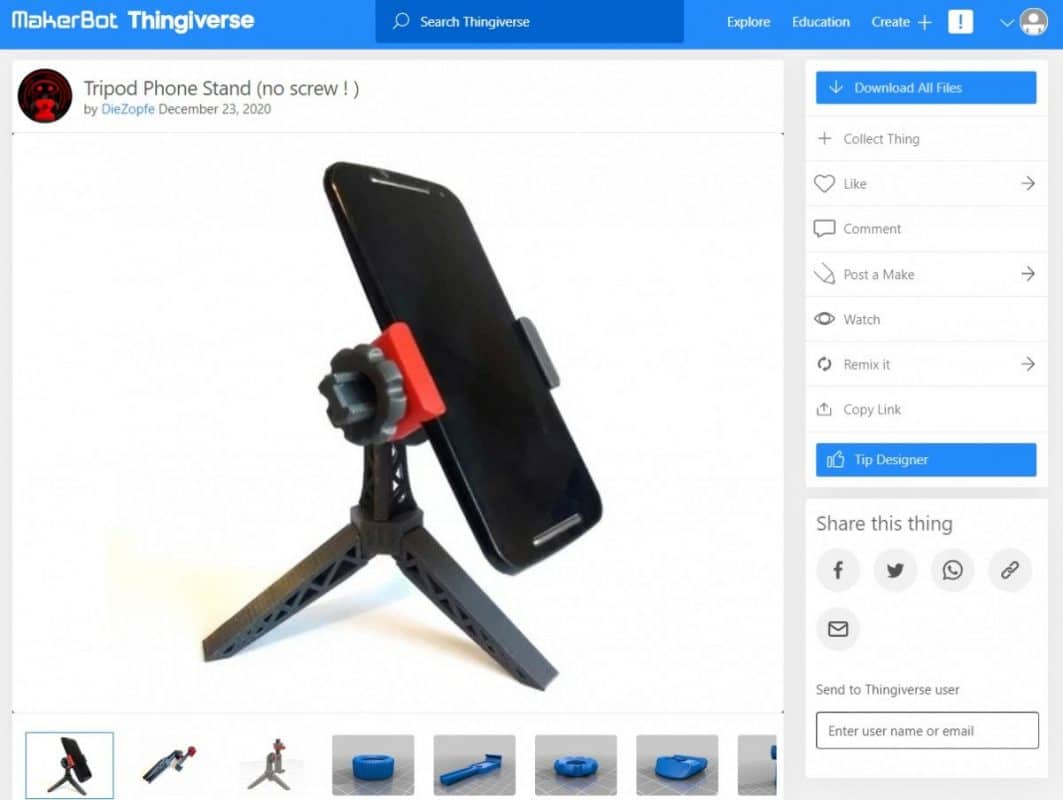 How will you like a 3D print that allows you to station your phone, rotate it at will, or record a video with it in all positions without stress? The assembling can be done without any screws.
Created by DieZopFe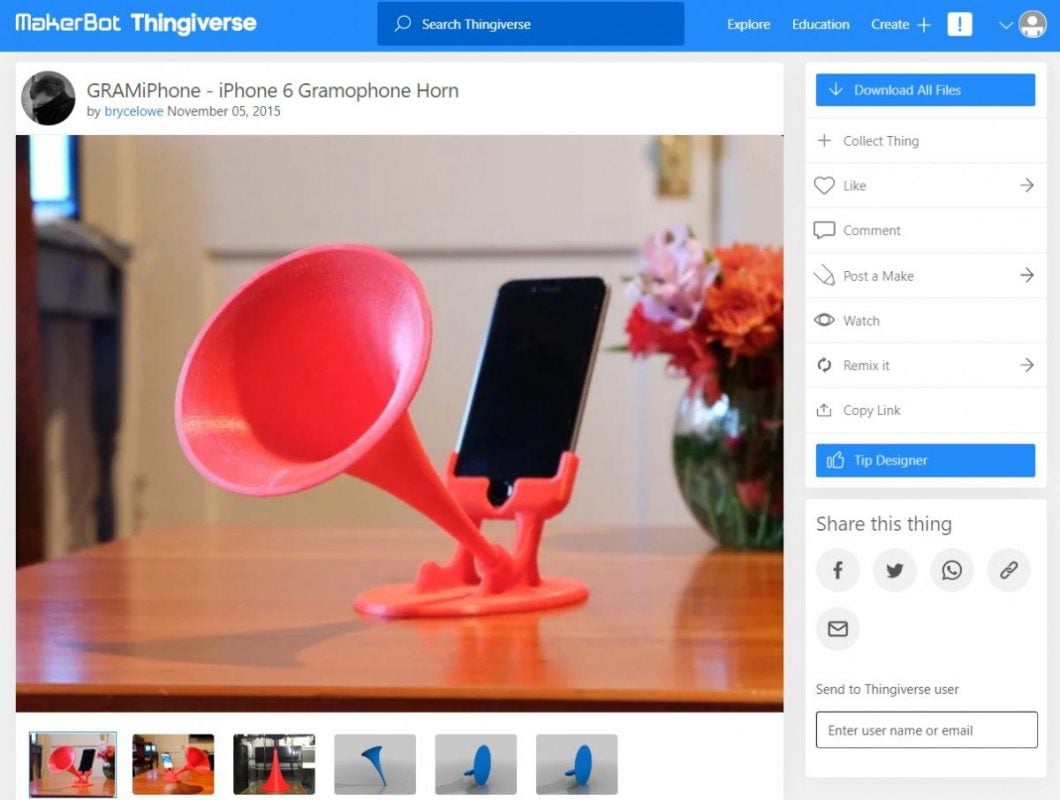 The purpose of this gramophone horn is simple: it amplifies the volume of your phone. Forget the name tag, it can work on every iPhone model.
Created by Brycelowe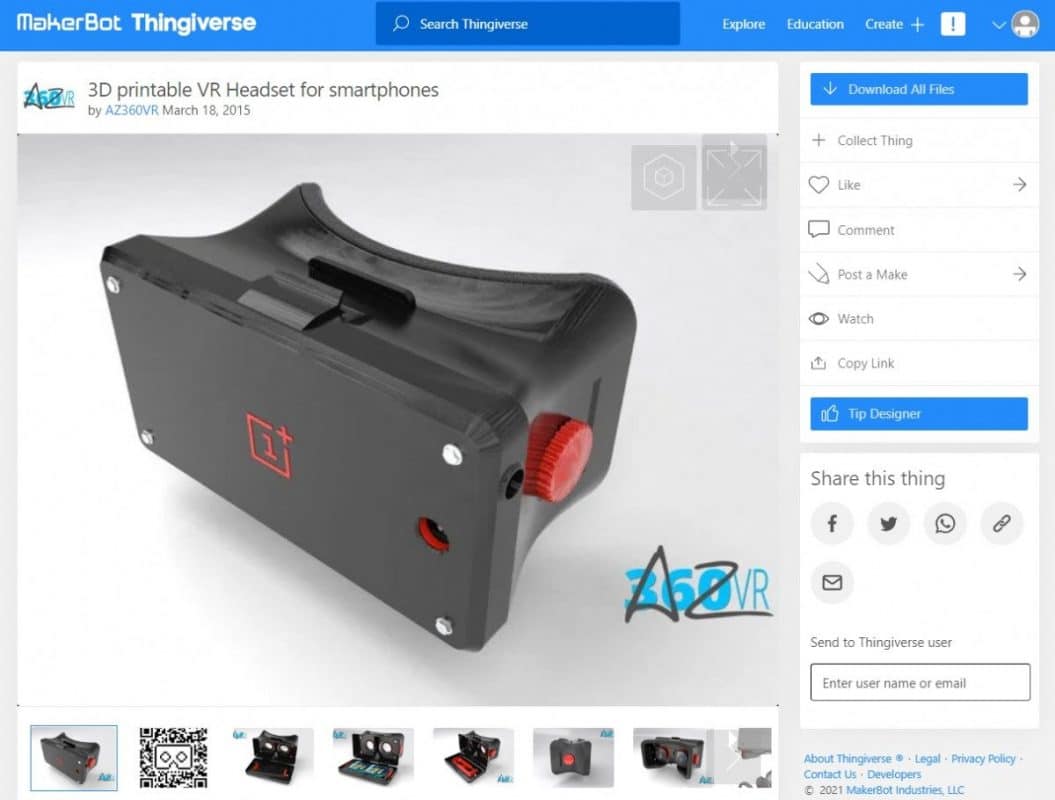 This Virtual reality headset is compatible with most 5.5 inches smartphones. It even comes with a QR code calibration. It is great for either listening to music or watching movies.
Created by AZ360VR
Do you want a multifunctional 3D print for your mobile devices? This adjustable clip stand can be used to hold phones and tablets. Just slide the clip up or down to set the angle of the screen.
Created by Walter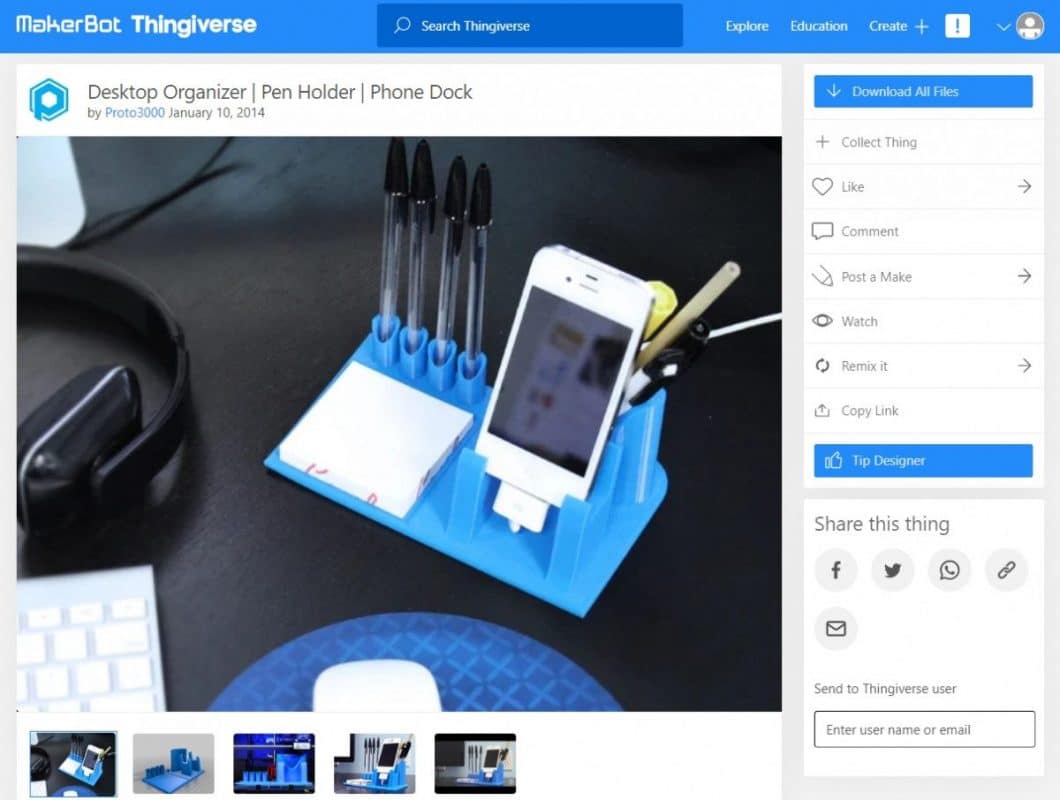 This cool 3D print was designed to help you keep your desk organized. There is a designated space for your phone, pen, charger, and other stationary.
Created by Proto3000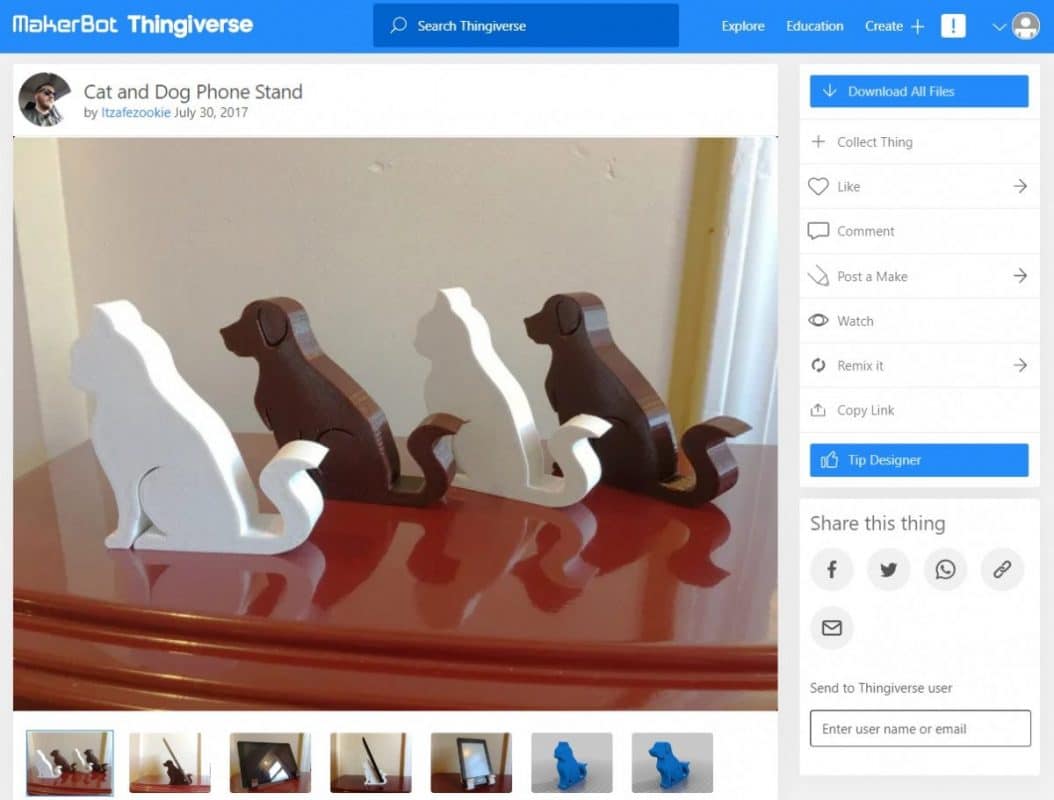 Within 2 to 3 hours, these simple 3D models can be printed. It is a great gift idea for any animal lover to use in decorating their desk at work.
Created by Itzafezookie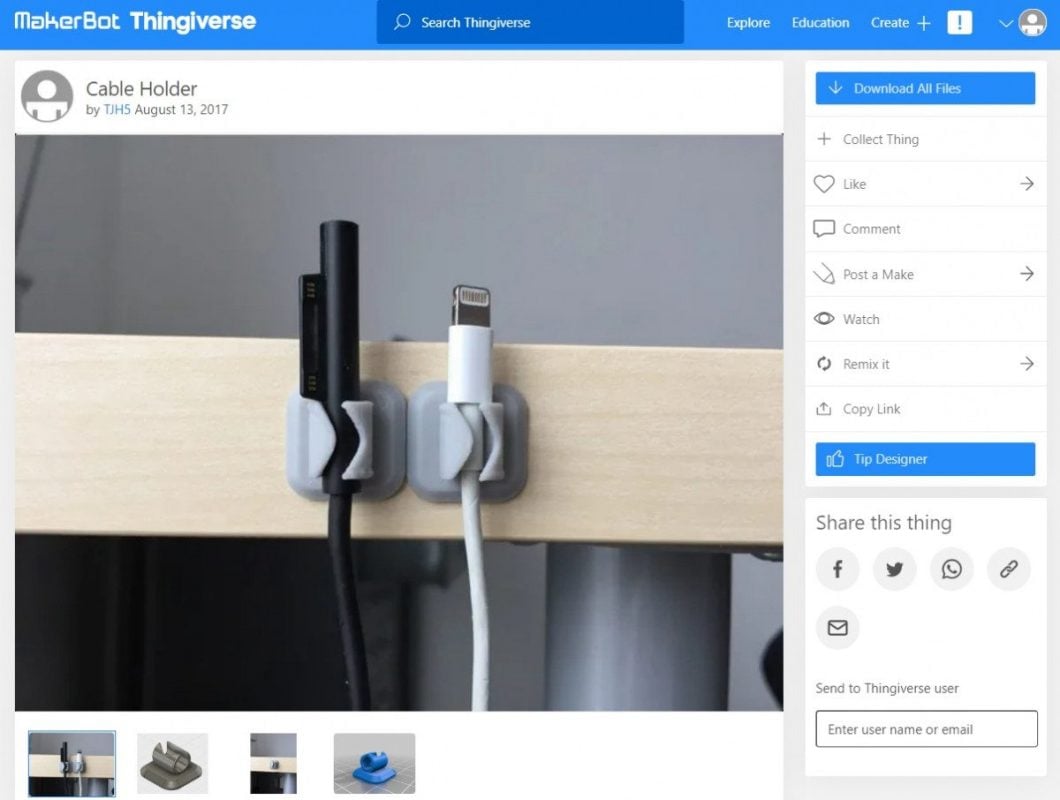 Another 3D model to help you keep cables organized and neatly stored. It can be used for home or office purposes. To cap it all, printing does not require much time.
Created by  TJH5
These 3D models are quite useful for most earphones. It is easy to use, fun, and functional in keeping your earpiece safe, neat, and always accessible.
Created by Muzz64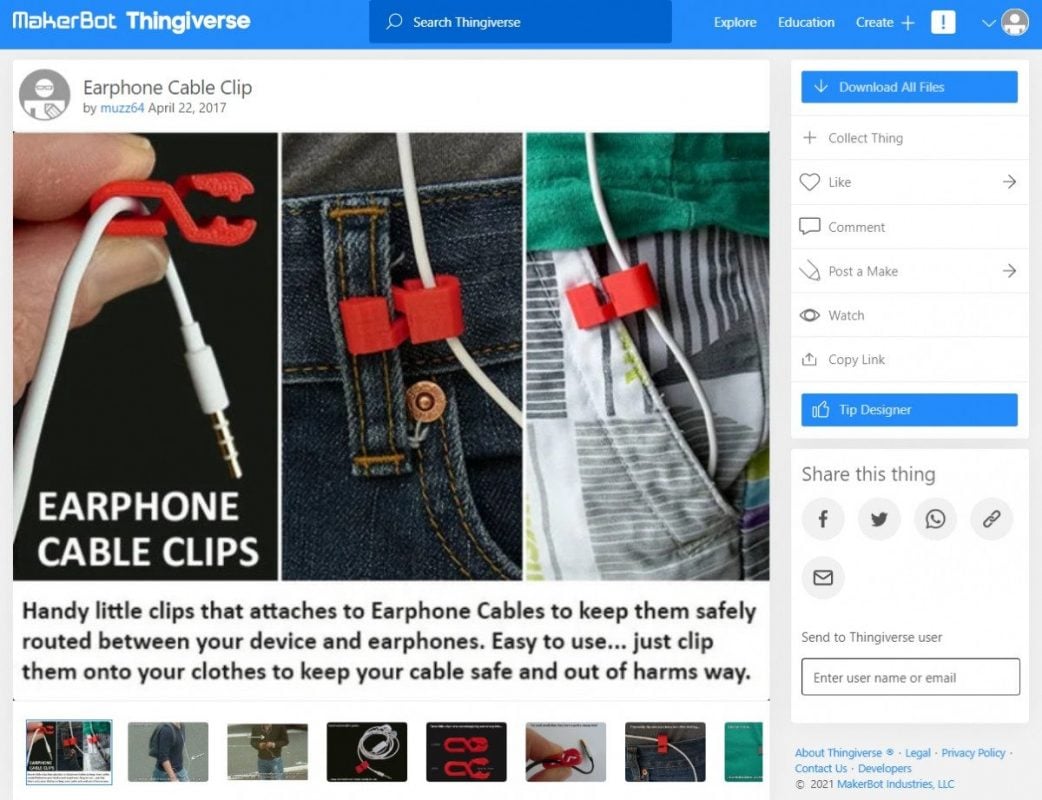 The design helps clip your earpiece wire to your cloth so that they never fall off, even when you run. If is also a great gift idea for family or friends who love 3D printing!
Created by Muzz64
The Camera Rig combines the functionalities of a phone stand and a tripod so perfectly. It has a good grip and mounting your phone is quite easy. You also have the option of an external microphone.
Created by Willie42
Do you know there is no longer a need to buy a speaker as long as you can print this 3D model? It is very powerful with a high sound resolution. It may not be a complete replacement for a high-end system, but it does a great job amplifying sound.
Created by TiZYX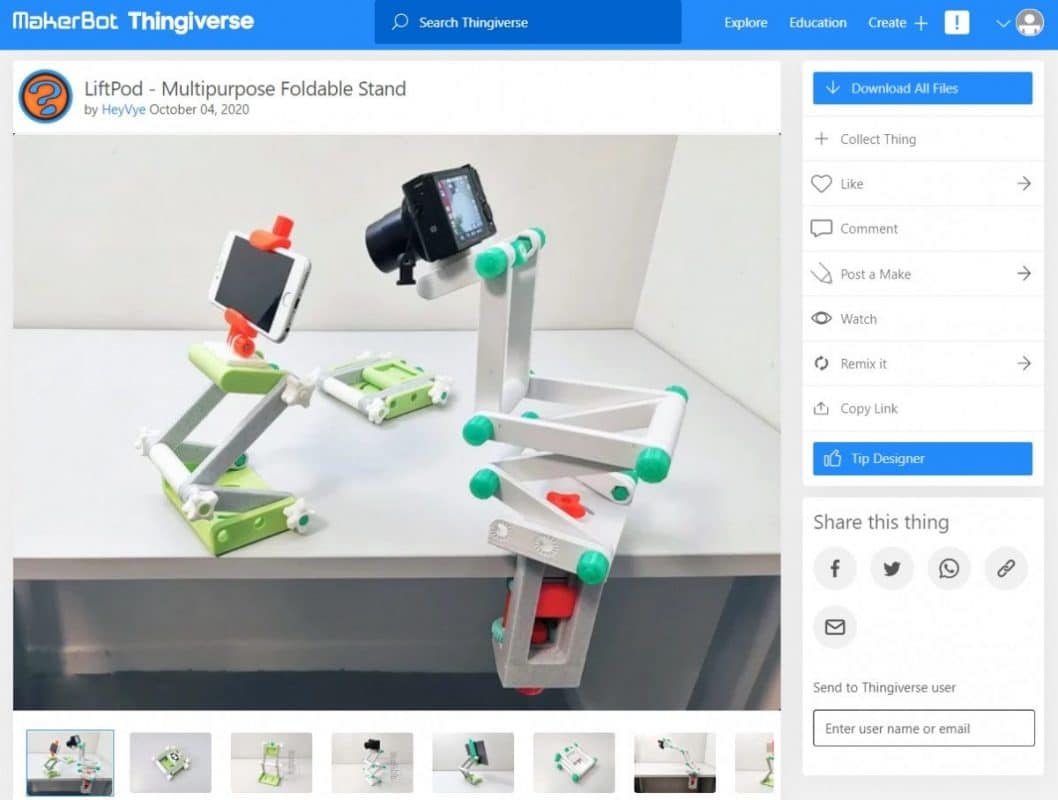 It can function as a phone stand, a camera holder, a tripod as well as a Nintendo Switch. The clamp is compatible with the common Acra-Swiss-style camera tripod plate.
Created by HeyVye
You made it to the end of the list! Hopefully you found it useful for your 3D printing journey.
If you want to check out other similar list posts I carefully put together, check out some of these: