How to Use Cura for Beginners – Step by Step Guide & More
Cura is one of the most popular slicers out there, but many people wonder how to use Cura effectively to 3D print their objects. This article will guide beginners and even people with some experience on how to use Cura step-by-step.
To use Cura, set up your Cura profile by selecting your 3D printer from a list. You can then import an STL file onto your build plate which you can move around, scale up or down, rotate, and mirror. You then adjust your slicer settings such as layer height, infill, supports, walls, cooling & more, then press "Slice".
Keep reading this article to learn how to use Cura like a pro.
How To Use Cura
Cura is very popular among 3D printing enthusiasts because of its powerful yet intuitive features, which make it easy to use. Also, you can download and use it for free with a wide variety of printers, unlike most software out there.
Thanks to its simplicity, you can easily import and prepare your models for printing in just a few minutes. Let me take you through how you can do this.
Set Up The Cura Software
Before you can start working with Cura, you need to download, install and configure it properly. To do so, follow these steps.
Step 1: Install the latest version of Cura on your PC.
Step 2: Configure Cura software with your printers.
Follow the get started prompts and open an Ultimaker account if you want to (it's optional).
On the Add a printer page, you can add your wireless Ultimaker printer on your Wi-Fi network.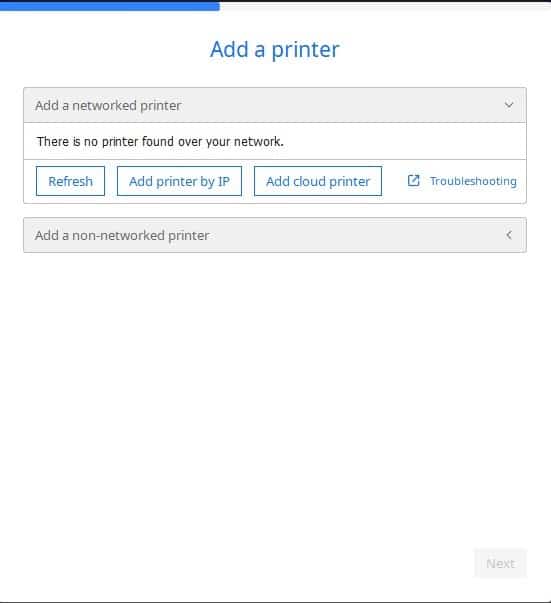 You can also add a non-networked printer. All you have to do is to select the correct printer brand.
After adding your printer, you will see some Machine settings and Extruder settings.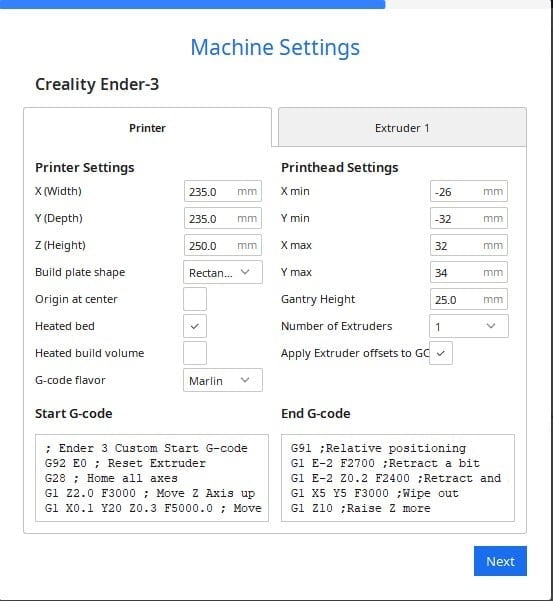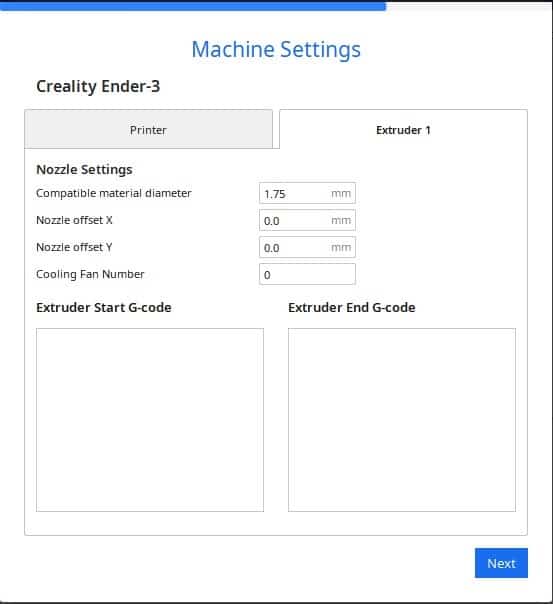 If you don't know what they do, it's okay to leave the default values.
That's it. You're done setting up the Cura software with your printer.
Import Your Model for Printing
After you're done configuring your printer's settings in Cura, the next step is to import your model. Cura provides a virtual workspace similar to the bed of your 3D printer so that you can make adjustments to your models.
Here's how you import a model:
Click on the File menu on the upper toolbar and select Open file(s). You can also use the shorter Ctrl + O.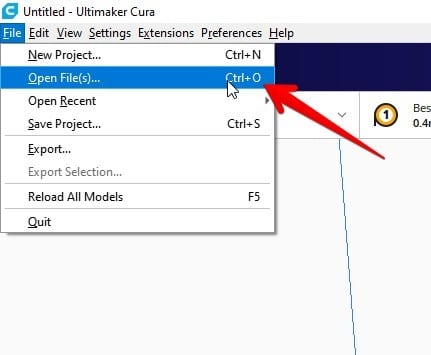 This will open a window on your PC's storage. Locate your model and select it.

Click on Open.
The model will now successfully be imported into your workspace.
You can also find the file on your File Explorer and drag the file directly into Cura to import it.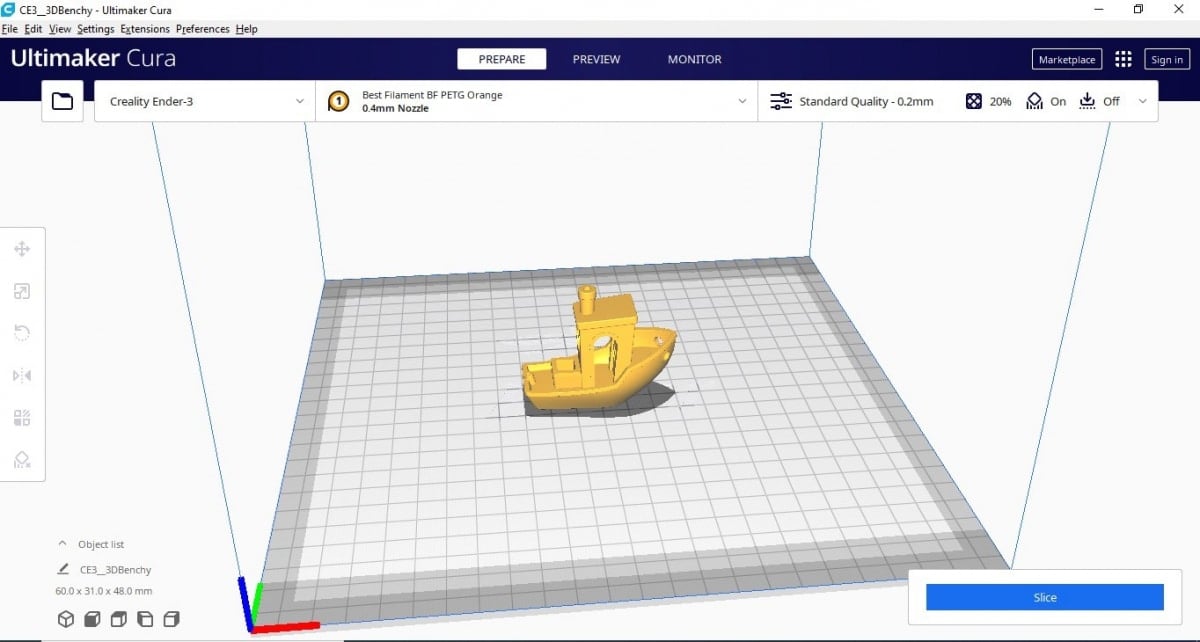 Size The Model On your Build Plate
Now that you have the model on your virtual build plate, you know how the final model will look. If you don't like it or want to make changes, you can use the sidebar settings to size the model correctly.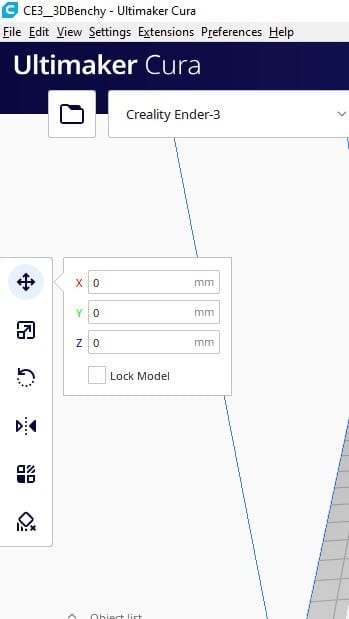 Cura provides these so you can change a variety of features like the model's position, size, orientation, etc. Let's have a look at some of them.
Move

You can use this setting to move and change your model's position on the build plate. Once you tap the Move icon or press T on the keyboard, a coordinate system will appear to aid you in moving the model.
You can move the model in two ways. One involves using your mouse to drag the model to your desired spot.
In the other method, you can input your desired X, Y, and Z coordinates in the box, and the model will automatically move to that position.
Scale

If you want to increase or decrease the model's size, you can use the scale tool for that. An XYZ system will appear on the model when you click on the scale icon or press S on the keyboard.
You can drag each system's axis to increase the model's size in that direction. You can also use the more accurate percentage system to scale your model or numbers in mm.
All you have to do is input the factor you want to scale your model by in the box, and it will automatically do it. If you're going to scale all axes by that factor, tick the uniform scaling box. However, If you want to scale a particular axis, untick the box.
Rotate

You can use the rotate icon to change the model's orientation. Once you press the rotate icon or use the R shortcut, a series of red, green, and blue bands will appear on the model.
By dragging these bands, you can change the orientation of the model. You can also use a series of quick tools to change the model's direction.
The first, which is the middle button is one is Lay flat. This option will automatically select the flattest surface on your model and rotate it so it's lying down on the build plate.
The second one, which is the last option is Select face to align with the build plate. To use this, select the face you want to align with the build plate, and Cura will automatically turn that face to the build plate.
Mirror

The mirror tool is, in a way, a simpler version of the rotate tool. You can quickly flip the model you're working on 180° in any direction with it.
Click on Mirror or press M. You'll see several arrows on the model. Tap on the arrow pointing in the direction you want to flip the model, and voilà, you've turned it.
Check out the video below for a more visual example on setting up Cura.
Set Your Printing Settings
After you've sized your model properly and arranged it on your build plate, it's time to configure your printing settings. These settings control your print's quality, speed, time to finish, etc.
So, let's look at how you can configure them:
Change The Nozzle and Material Preset
It's crucial to select the exact type of material and nozzle you're using in Cura, but these are usually okay from the default settings. Most 3D printers use a 0.4mm nozzle and PLA filament. If you do have something different you can make changes easily.
To change nozzle size and material presets, do this:
Click on the nozzle and material tab on the upper toolbar in Cura.

In the submenu that pops up, you'll see two sections; Nozzle Size and Material.
Click on Nozzle size and select the size of the nozzle you're using.

Click on Material and select the brand of filament you're using and the material.

If the specific brand you're using isn't there, you can always add more as a custom material or even an add-on within Cura.
Set Your Print Profiles
Your print profile is basically a collection of settings that controls how your model is printed. It sets important variables like your model's resolution, print speed, and the number of supports it uses.
To access these, click on the print settings box in the upper-right corner. You'll see a list of recommended settings.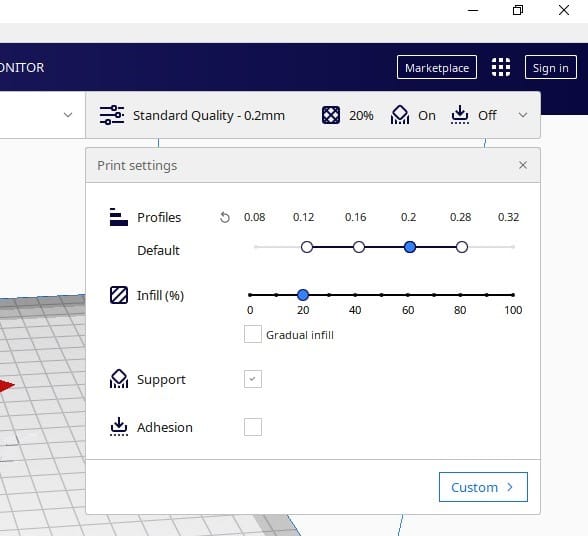 This is for beginners, so they do not get overwhelmed by the slicer's number of options. You can set supports, infill density, build plate adhesion (rafts and brims) here.
Click the Custom button on the lower right to access more settings and functionality.
Here, you have access to the full suite of print settings Cura offers. In addition, you can customize just about any part of your printing experience with them.
You can adjust the view of what settings to show by clicking the three horizontal lines and choose between Basic, Advanced & Expert, or even Customize your own view.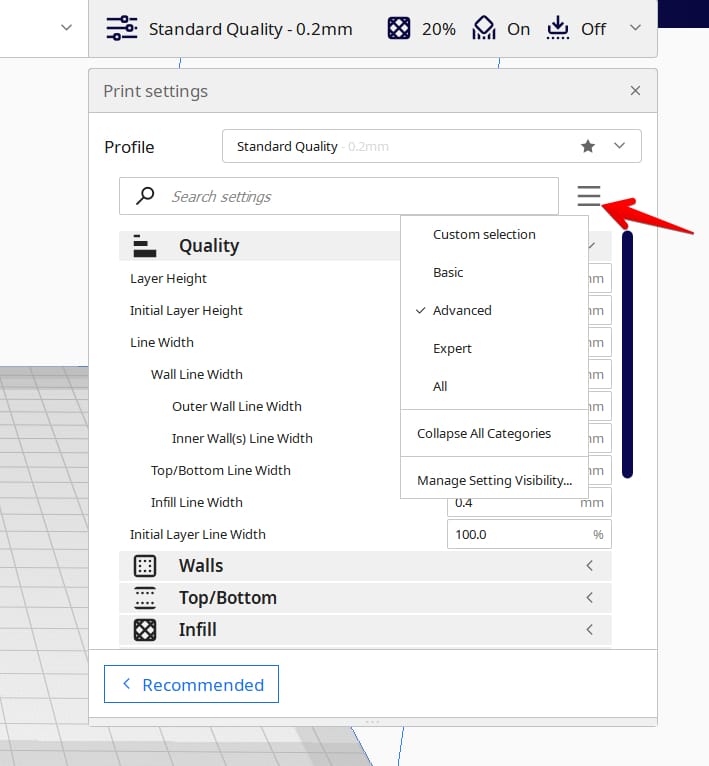 Cura also has an area where they have presets already done for you based on what quality you want, mainly based on layer heights.
Click on the print profiles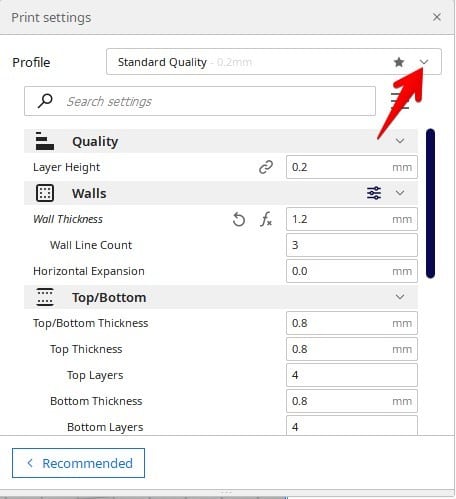 In the sub-menu that appears, select between Super Quality, Dynamic Quality, Standard Quality & Low Quality.
Keep in mind that the higher resolution (lower numbers) will increase the number of layers your 3D print will be, resulting in a significantly longer printing time.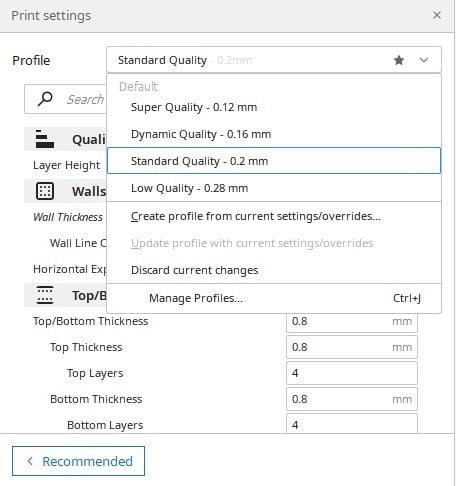 Click on Keep Changes in the dialog box that pops up if you have made any changes you want to keep.
Now you can modify other settings for your specific print such as printing temperature and supports
Also, if you have custom settings that you want to import from external sources, Cura provides a way to add them to your slicer. Here's how you can do it.
In the Menu, click on Manage profiles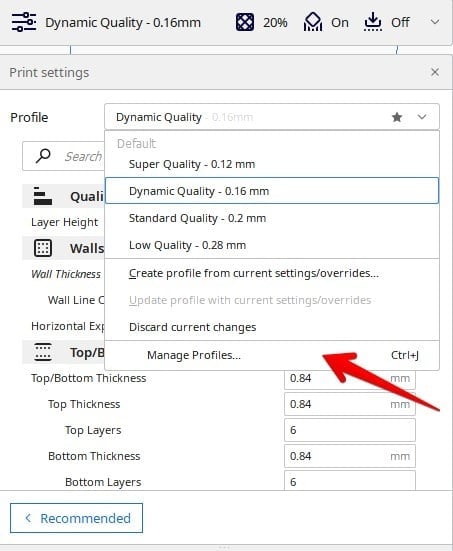 In the window that pops up, select Import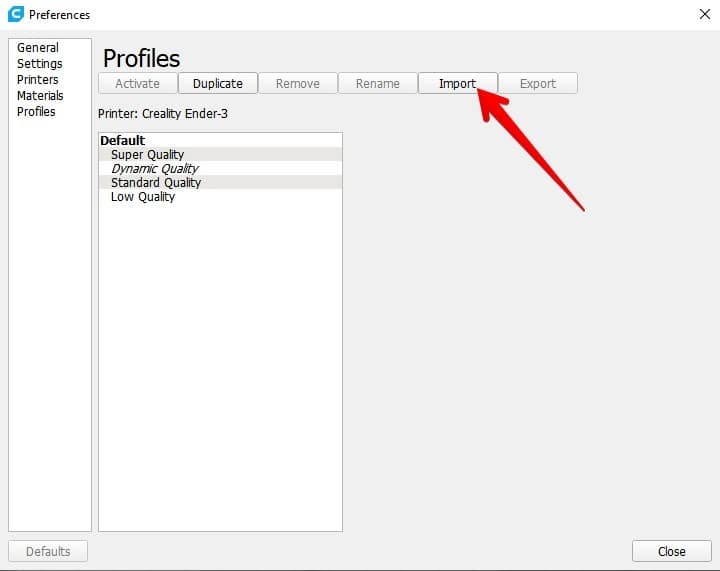 It will open a window in your file system. Look for the profile you want to import and click on it.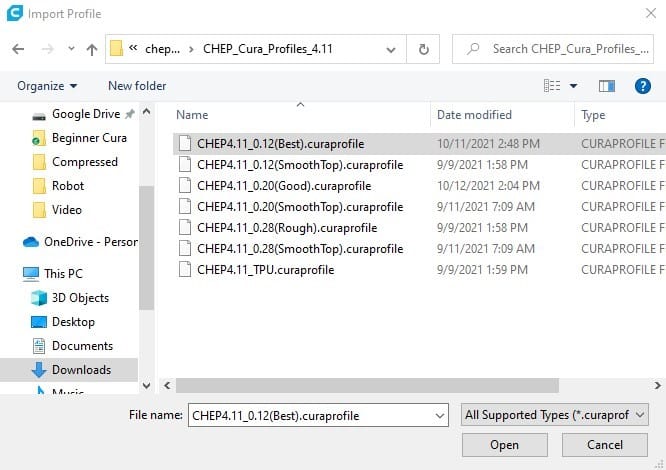 Cura will display a message saying Profile added successfully.
Go to your profile list, and you'll see the new profile there.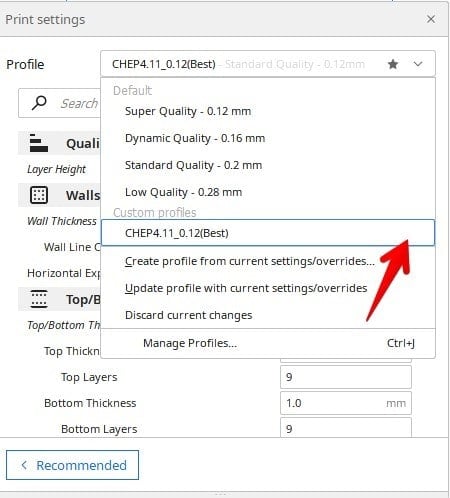 Click on it, and the new profile will load its print settings.
Check out the video below on how to set up Cura & custom profiles.
Slice and Save
Once you've optimized all the settings correctly, it's time to send the model to your printer for printing. To do so, you first have to slice it.
Locate the slice button on the lower right of your screen and click it. It will slice the model and show you a preview of the print, the amount of material it will use, and the printing time.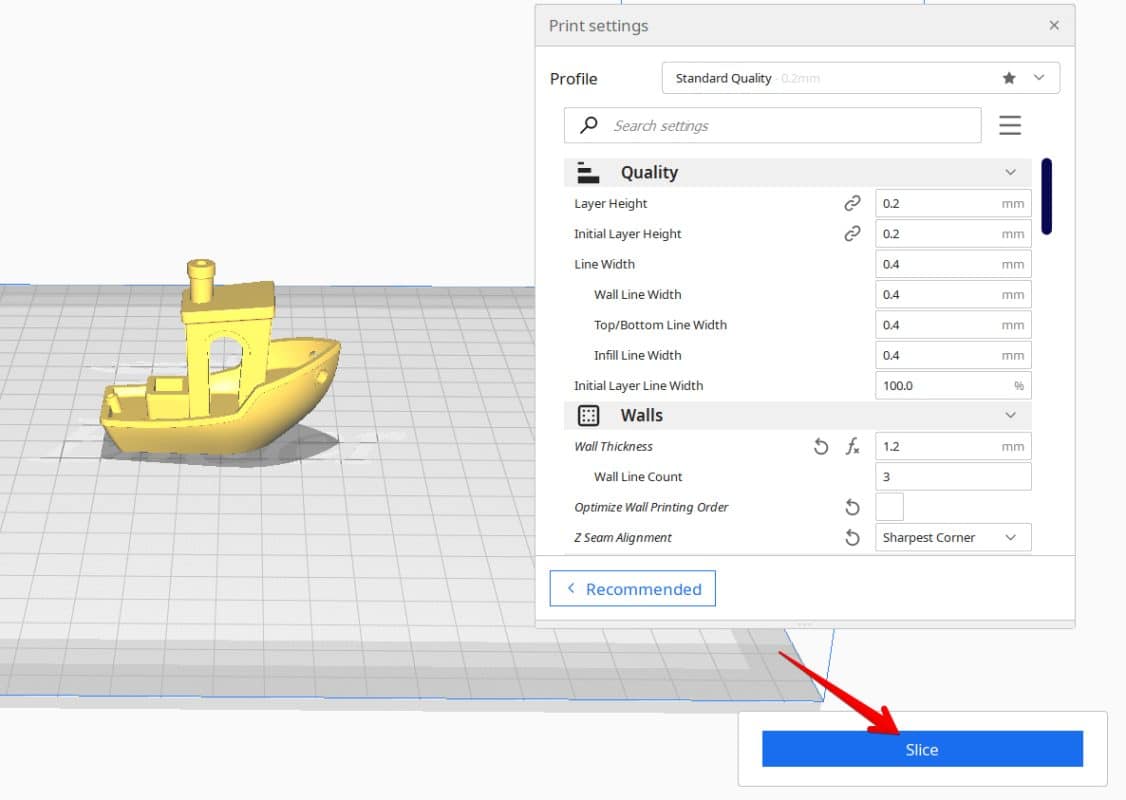 After slicing, it's time to send the model to your printer for printing.
When you have your SD card already plugged in, you'll have the option to "Save to Removable Disk".

If not, you can "Save to Disk" and transfer the file to your SD card afterwards.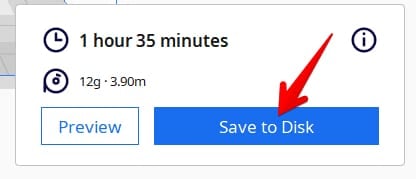 How to Use Cura Settings
As we mentioned, you can customize every aspect of your 3D printing experience in Cura through print settings. However, using all of them at once can be somewhat overwhelming for a beginner.
So, we've compiled a list of some of the most commonly used settings and their functions. These are in the "Advanced" view, so I'll go other the settings that are most common and relevant.
Let's dive into them.
Quality Settings
The quality settings in Cura are mainly made up of the Layer Height and Line Width, factors that determine how high or low the quality of your 3D prints will be.
We have:
Layer Height
Line Width
Initial Layer Height
Initial Layer Line Width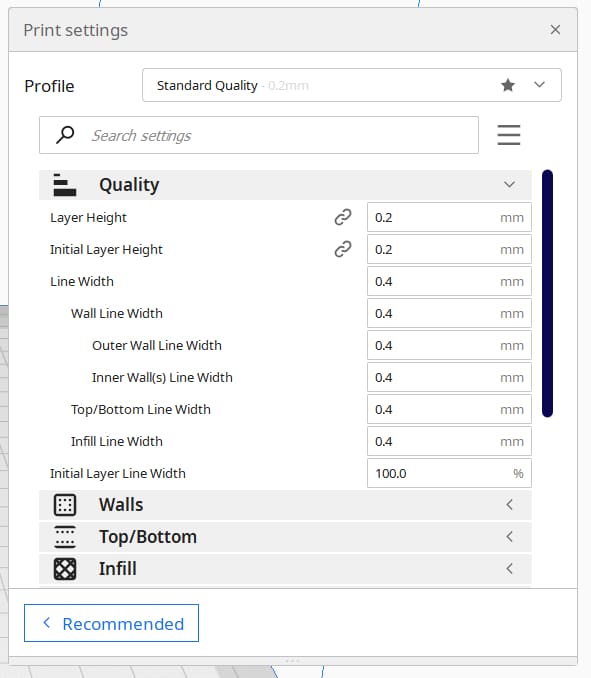 Layer Height
The default Layer Height in Cura for a standard 0.4mm nozzle is 0.2mm, which offers a great balance between quality and overall print time. Thinner layers will increase the quality of your model but will require more layers, meaning an increase in print times.
Another thing to remember is how you might want to adjust your printing temperatures when changing layer height since it affects how much filament is heating up.
Thicker layers are known to create stronger 3D prints, so a layer height of 0.28mm might be better for functional models.
For more information, check out my article Which Layer Height is Best for 3D Printing?
Line Width
The default Line Width in Cura for a standard 0.4mm nozzle is 0.4mm, or the same as the nozzle diameter. You can increase or decrease your Line Width as a way to vary the width of your lines.
Cura mentioned that you should keep this value between 60-150% of the nozzle diameter, or extrusion may be difficult.
Initial Layer Height
This value increases the initial layer height for better build plate adhesion. Its default value is 0.2mm, but you can increase it to 0.3 or 0.4mm for better bed adhesion so the filament has a larger footprint on the build plate.
Initial Layer Line Width
The default initial line width in Cura is 100%. If there are gaps in your first layer, you can increase the line width for a better first layer.
Walls Settings
This group of settings controls the thickness of the print's outer shell and how it's printed.
We have:
Wall Thickness
Wall Line Count
Fill Gaps Between Walls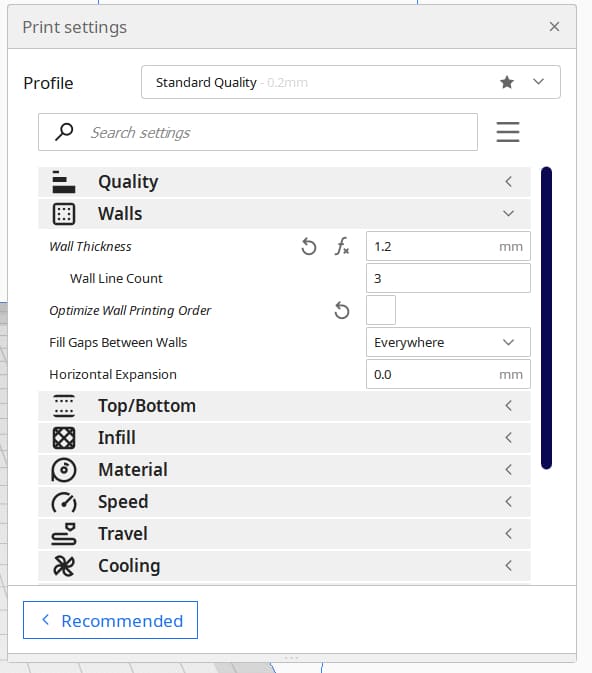 Wall Thickness
The default value for wall thickness in Cura is 0.8mm. You can increase it if you want a stronger print. I recommend around 1.2mm for a decent amount of strength, then 1.6-2mm for good strength.
You should make sure the wall thickness is a multiple of the printer's line width for the best result.
Wall Line Count
The wall line count is simply how many walls your 3D print will have. You only have one outer wall, then the other walls are called inner walls. This is a great setting to increase the strength of your models, even more so than infill usually.
Fill Gaps Between Walls
This setting automatically fills any gaps between the walls in the print for a better fit.
Top/Bottom Settings
The top/bottom settings control the thickness of the top and bottom layer in the print and the pattern in which they're printed. Let's look at the important settings here.
We have:
Top/Bottom Thickness
Top/Bottom Pattern
Enable Ironing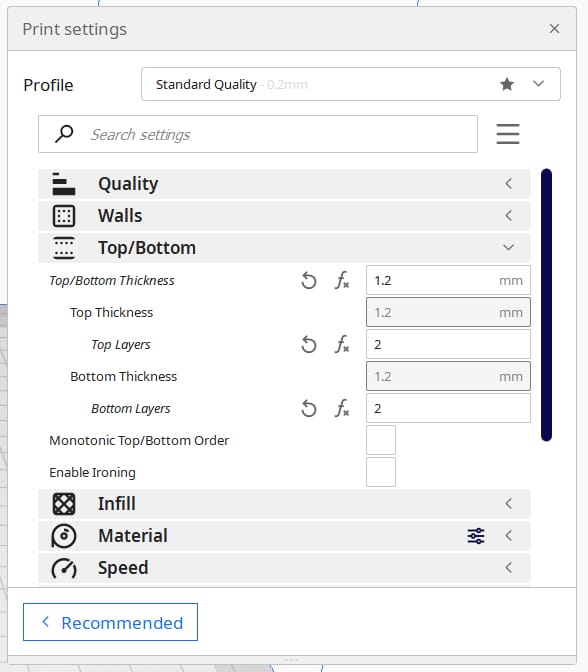 Top/Bottom Thickness
The default top/bottom thickness in Cura is 0.8mm. However, if you want the layer top and bottom layers thicker or thinner, you can change the value.
Under this setting, you change the value for the top and bottom layers separately. Just make sure the values you're using are multiples of the layer height.
Top/Bottom Pattern
This determines how the printer lays the filament for the layers. Most people recommend using the concentric pattern for the best build plate adhesion.
Enable Ironing
After printing, ironing passes the hot print head over the top layer to melt the plastic and smoothen the surface. You can enable it for a better surface finish.
Infill Settings
The infill refers to the inner structure of your print. More often than not, these internal parts aren't solid, so the infill controls how the inner structure is printed.
We have:
Infill Density
Infill Pattern
Infill Overlap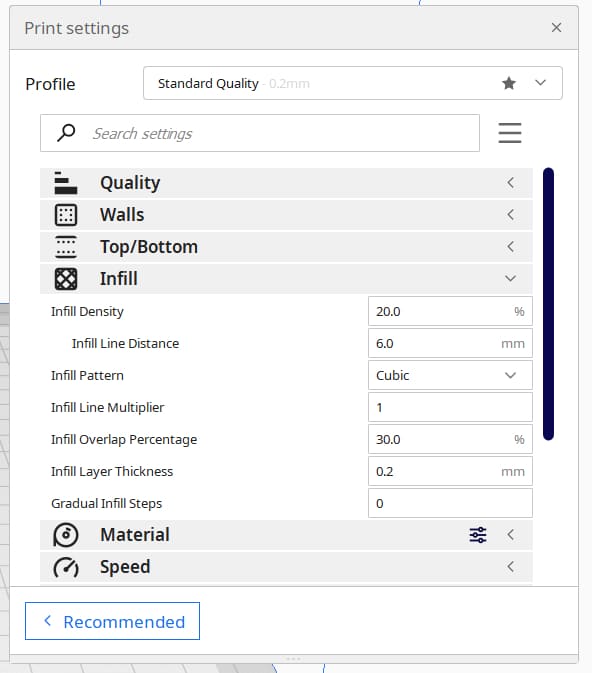 Infill Density
The infill density refers to the density of your print's inner structure on a scale of 0% to 100%. The default infill density in Cura is 20%.
However, if you want a stronger, more functional print, you'll have to increase this value.
For more information about infill, check out my article How Much Infill Do I Need For 3D Printing?
Infill Pattern
The infill pattern refers to the shape of the infill or how it's printed. You can use patterns like Lines and Zig Zag if you're going for speed.
However, if you need more strength, you can go with a pattern like Cubic or Gyroid.
I wrote an article about infill patterns called What is the Best Infill Pattern for 3D Printing?
Infill Overlap
It sets the amount of interference between the walls of your print and the infill. The default value is 30%. Although, if you need a stronger bond between the walls and the inner structure, you can increase it.
Material Settings
This group of settings controls the temperature at which your model is printed (the nozzle and the build plate).
We have:
Printing Temperature
Printing Temperature Initial Layer
Build Plate Temperature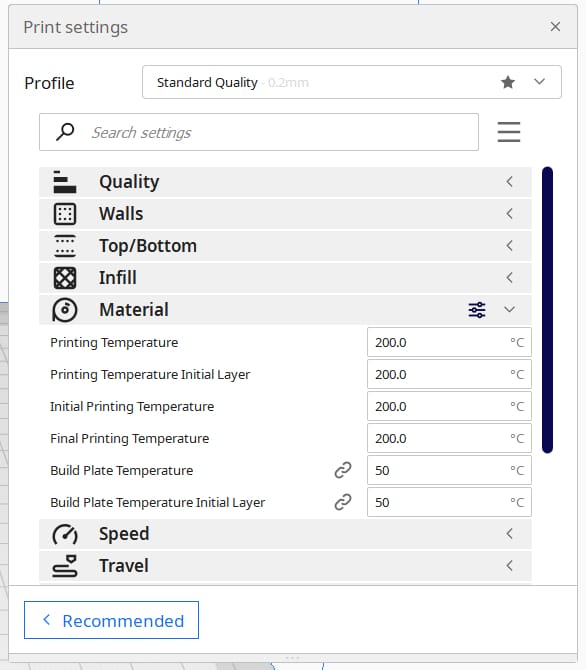 Printing Temperature
The printing temperature is the temperature at which the entire model is printed. It's usually set to the optimal value for the material after you select the brand of filament you're printing with.
Printing Temperature Initial Layer
This is the temperature at which the first layer is printed. In Cura, its default setting is the same value as the printing temperature.
However, you can increase it by about 20% for better first layer adhesion.
Build Plate Temperature
The build plate temperature influences the first layer adhesion and stops print warping. You can leave this value on the default temperature specified by the manufacturer.
For more information about printing and bed temperatures, check out my article How to Get the Perfect Printing & Bed Temperature Settings.
Speed Settings
The speed settings control the speed of the print head at various stages of the printing process.
We have:
Print Speed
Travel Speed
Initial Layer Speed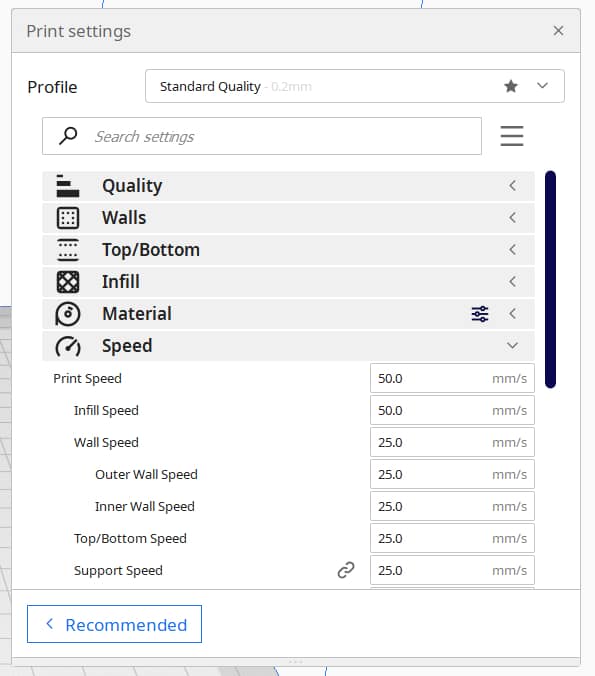 Print Speed
The default print speed in Cura is 50mm/s. It is not advisable to go above this speed because higher speeds often result in a loss in quality unless your 3D printer is properly calibration
However, you can reduce the speed if you require better print quality.
For more info about print speed, check out my article What is the Best Print Speed for 3D Printing?
Travel Speed
This is the speed at which the print head moves from point to point on the 3D model while it isn't extruding any material. You can leave it at the default value of 150mm/s
Initial Layer Speed
The default speed for printing the first layer in Cura is 20mm/s. It's best to leave the speed at this default so the print can stick well to the print bed.
Travel Settings
Travel setting control how the print head moves from one point to another when it finishes printing.
Here are some of the settings:
Enable Retraction
Retraction Distance
Retraction Speed
Combing Mode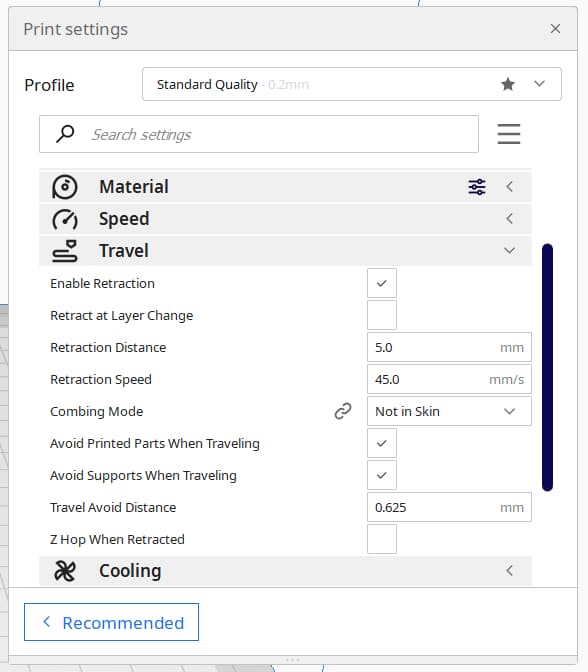 Enable Retraction
Retraction draws the filament back in the nozzle when it travels over a printed area to avoid stringing. If you are experiencing stringing in your print, enable it.
Retraction Distance
Retraction distance is how many millimeters your 3D printer will retract the filament, being 5mm as the default in Cura.
Retraction Speed
Retraction speed is how fast that retraction will happen, being many millimeters your 3D printer will retract the filament, being 45mm/s as the default in Cura.
I wrote an article called How to Get the Best Retraction Length & Speed Settings, so check that out for more.
Combing Mode
This setting prevents the nozzle from moving over printed areas to avoid dripping filament from ruining the surface finish.
You can restrict the movement of the nozzle to within infill, and you can also set it to avoid the print's outer areas and the skin.
Cooling Settings
The cooling settings control how fast the cooling fans spin to cool down the print while printing.
The common cooling settings are:
Enable Print Cooling
Fan Speed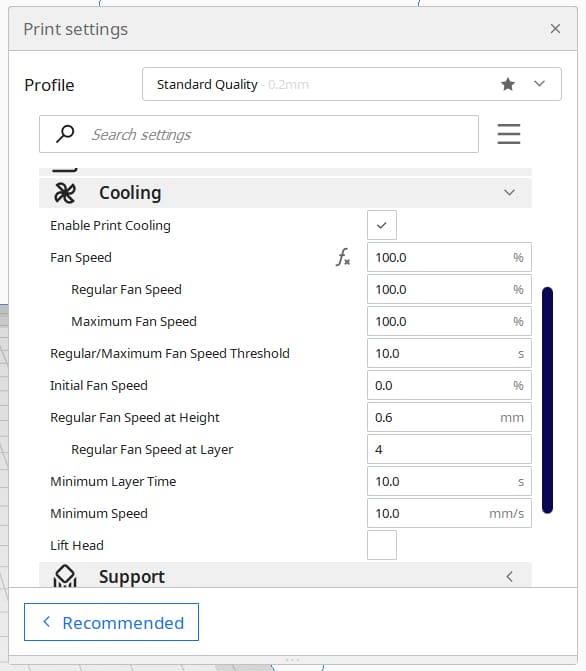 Enable Print Cooling
This setting turns the cooling fan on and off for the print. If you're printing materials like PLA or PETG, you will need it on. However, no cooling fans are needed for materials like Nylon and ABS.
Fan Speed
The default fan speed in Cura is 50%. Depending on the material you are printing and the print quality you require, you can tweak it.
For some materials, a higher fan speed gives a better surface finish.
I've got an article that goes into more detail called How to Get the Perfect Print Cooling & Fan Settings.
Support Settings
Support settings help configure how the print generates support structures to support overhanging features.
Some important settings include:
Generate Support
Support Structure
Support Pattern
Support Placement
Support Density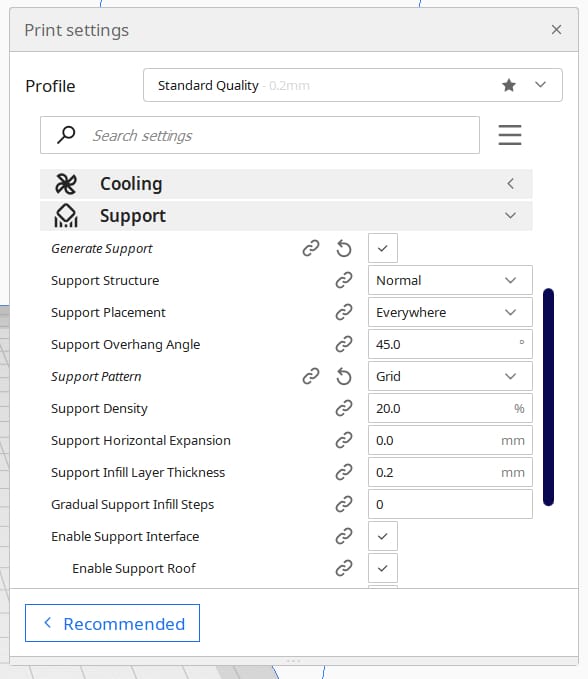 Generate Supports
To enable supports, you want to check this box, allowing you to also see the rest of the support settings.
Support Structure
Cura provides two types of supports structures: Normal and Tree. Normal supports provide a foundation for the overhanging features by placing structures directly below them.
Tree supports use a central stem wrapped around the print (without touching it) with branches extending out for supporting individual features. Tree supports use less material, print faster, and are easier to remove.
Support Pattern
Support pattern determines how the internal structure of the supports is printed. For example, designs like Zig Zag and Lines make the supports easier to remove.
Support Placement
It determines where the supports are placed. So, for example, if it's set to Everywhere, supports are printed on the build plate and model to support overhanging features.
On the other hand, if it's set to Touching the Build plate, supports are only printed on the build plate.
Support Density
The default support density in Cura is 20%. However, if you want stronger supports, you can increase this value to about 30%. It's basically a setting that manages the amount of material inside your support structures.
You can learn more by checking my article called How to Get the Best Support Settings For Filament 3D Printing (Cura).
Another thing you might want to check out is How to 3D Print Support Structures Properly – Easy Guide (Cura), which also includes creating custom supports.
Build Plate Adhesion Settings
Build plate adhesion settings help generate structures that help your print stick better to the build plate.
These settings include:
Build Plate Adhesion Type
Each type (Skirt, Brim, Raft) have their own setting – the defaults usually work well.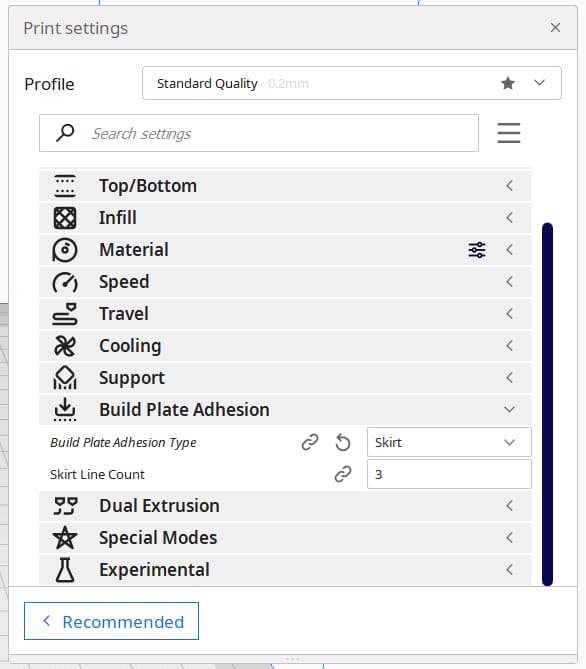 Build Plate Adhesion Type
You can use these settings to select the types of build plate support structure you want. For example, you can choose between skirts, rafts, and brims.
Skirts are great for simply priming your nozzle and leveling your bed for larger models.
Brims are great for adding some adhesion to your models without using too much material.
Rafts are great for adding a lot of adhesion to your models, reducing warping on your models.
Check out my article on How to Get the Perfect Build Plate Adhesion Settings & Improve Bed Adhesion.
So, these are the essential tips and settings you need to get started with Cura. As you print more models, you will get comfortable with them and some of the more complex settings.
Good luck and happy printing!