How to Make Miniatures With Your 3D Printer – Design & Print
Making miniatures with a 3D printer is something that plenty of users loves doing, so I wanted to write an article on how you can do it yourself. Whether you want to create your own miniatures by sculpting or have some designs created, there are a few ways to do it.
To make miniatures with your 3D printer, you can either design your own miniature or download one from a place like Thingiverse or MyMiniFactory, import the STL file into a slicer, input your desired settings, then slice the file. After this, transfer the file to a memory card, insert it into the 3D printer and print.
This article should point you in the right direction to finally creating and 3D printing some cool miniatures, so keep reading for more details.
Can You Use a 3D Printer to Make Miniatures?
Yes, you can use a 3D printer to make miniatures using a filament or resin 3D printer. People around the world make hundreds and thousands of high quality miniatures with a 3D printer. There are plenty of designers who specialize in creating miniatures for 3D printing. It takes around 3 hours to create one.
Some miniatures can take longer if you use a lower layer height, meaning there are significantly more layers or depending on what type of 3D printer you are using.
The actual process for making miniatures is fairly simple, but the more complicated aspect is making the STL file itself. Creating a 3D model of a miniature can take several hours to several days to get all the details and features of the model.
Most people who create miniatures either use PLA Filament with a filament printer or ABS-Like Resin with a resin printer. Something like OVERTURE PLA Filament from Amazon is a great choice, coming in many different colors.
In terms of resin, you can get something like ELEGOO ABS-Like Resin from Amazon.
To print a miniature with a 3D printer you need to first get and download the miniature design you want to print which you can either get from a place like Thingiverse or even create yourself.
After this, the next thing is to import the downloaded miniature design into a slicer like Cura for filament printing or Lychee Slicer for resin printing.
This is where you can also move and rotate the model on the build plate, as well as input different settings like temperature or curing times, adding supports, layer height and so on.
When you finally slice the file with your chosen settings, it creates a specific file that your 3D printer can understand.
After you print your model, you can choose to do some post-processing such as sanding and painting your model. For resin printing, you'll have to do the usual post-processing of washing and curing your resin model.
Check out the video below to see just how good the quality of 3D printed miniatures are.
Is It Worth Getting a 3D Printer for Miniatures?
Yes, if you plan to create many miniatures over time, it's definitely worth getting a 3D printer for making miniatures. They are very cost-effective and you can create miniatures a lot quicker than ordering them. The customizations that you can do with 3D printed miniatures make it very worth your while.
Many people get 3D printers specifically for creating miniatures.
The main costs for 3D printing your own miniatures would be the 3D printer itself then the 3D printing material.
You can get a good filament or resin 3D printer for around $300 and even less like the Ender 3 V2 or the Elegoo Mars 2 Pro, while you can get 1KG of 3D printing material for $20-$30.
For a miniature that weights around 20 grams, you'll be able to 3D print around 50 miniatures with 1KG of material, meaning that each miniature would cost you around $0.20 each.
Dungeon masters & other tabletop gamers can create some awesome, high quality 28mm miniatures quite easily with a 3D printer, though there is a little bit of a learning curve to start off with.
3D printers have been getting a lot easier to operate in recent times and there are plenty of video tutorials that you can follow to create miniatures to a high quality.
One 3D printer user recalled how they used to get miniatures direct from the store for around $6 per figure, which costed a fortune after getting the number of miniatures he required. After a while, he decided to get a 3D printer for a few hundred dollars and do it himself.
You can make a lot more than miniatures, getting into things like dungeon tiles, dice towers, terrain, props, and plenty more things. Some of these items are really small and have been calculated to cost only around $0.10 for some miniatures with an FDM printer.
I'd highly recommend getting a 3D printer for miniatures as they are worth it in the short term and long term. Another highlight is how there are plenty more things you can do with a 3D printer, whether printing objects for another hobby, or creating your own DIY projects.
How Do You Sculpt Minis for 3D Printing?
You can sculpt minis for 3D printing by using CAD software programs such as Blender, Fusion360, TinkerCAD and many others. Blender is probably the best CAD software to create miniatures for 3D printing because the sculpting style is made simpler, though there is a learning curve. 
It's a skill that you'll need to take some time to learn since it takes some technical and creative abilities to make miniatures for 3D printing. You can create some of your favorite characters from movies, TV shows, cartoons, and all sorts of games.
To start sculpting with Blender (download page), you need to first download and install the software on your computer. People usually choose to download it on a computer, laptop, or even a tablet.
Having a mouse with a scroll wheel definitely helps with movements if you are using it on a PC or laptop.
Blender does have many features so it can seem overwhelming at first, but with a good tutorial and the knowledge that you only need to use a few of the features, it gets a lot easier.
When you first open up the Blender software, you will need to select "Sculpting under the "New File" menu on the left.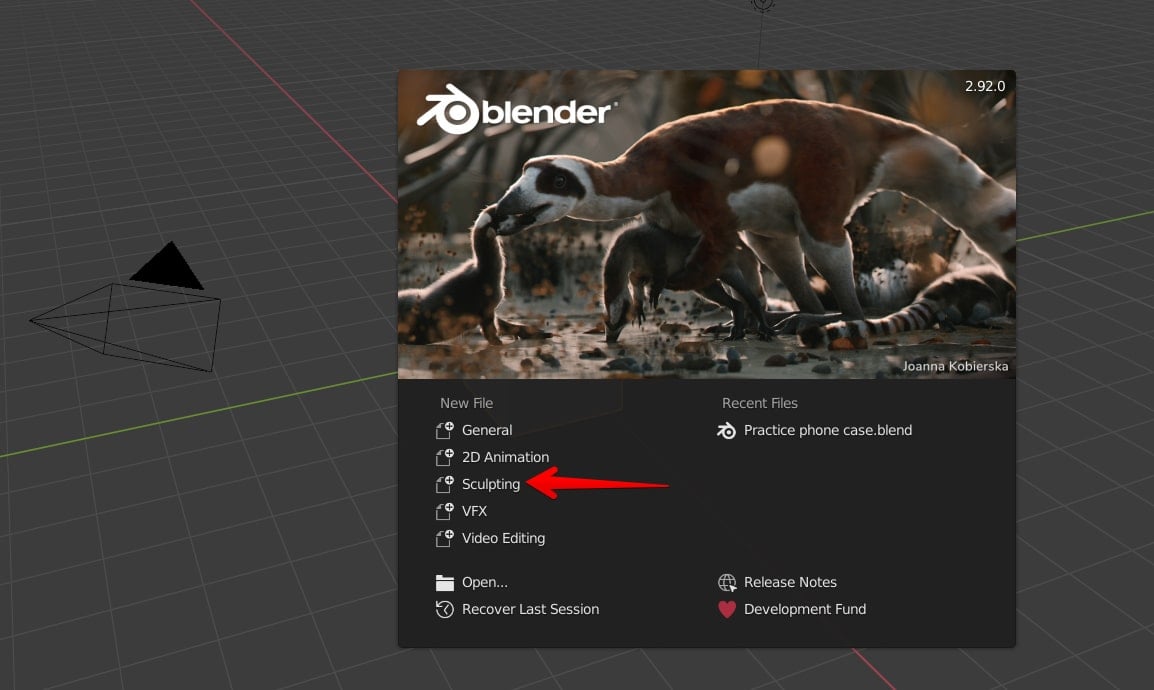 This will bring up your sculpting view which can have a default cube, sphere or cylindrical shape with which you can start sculpting.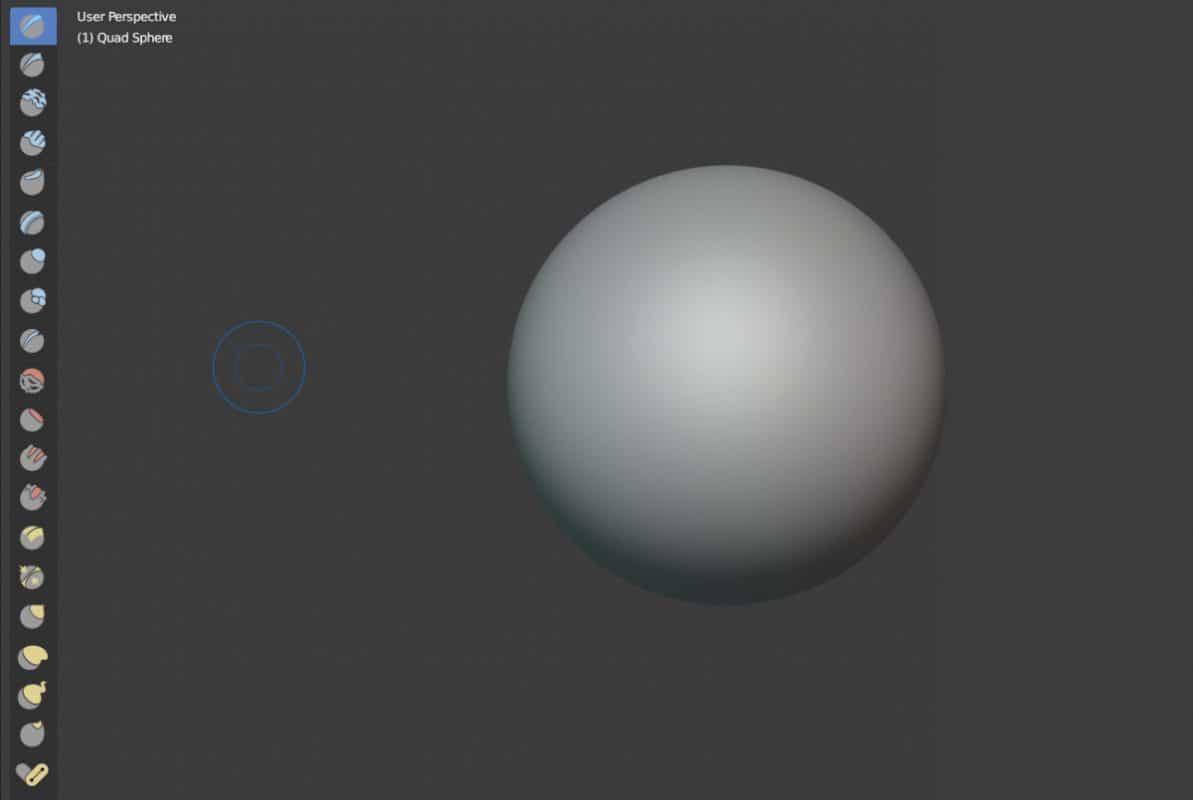 There are a many tools/features on Blender with which you can sculpt with which includes; Texture, Stroke, Falloff, Symmetry, Display and others. The symmetry helps whatever you sculpt on a side the model to reflect on the other side of the model.
Check out the video below by MakerTales on YouTube about how to sculpt in Blender and create a model that you can 3D print.
One user who spent about a week trying to slice an STL he modified in blender ended up recreating it from scratch, but was having issues with layers. After 10 minutes of watching this video, he finally solved the issues.
Once you create a sculpture, you can simply export the file as an STL which can be imported into your slicer and 3D printed straight away, either in filament or resin as you choose.
Sculpting is a very useful skill to have and doesn't only have to be used to create models. You can also take existing models and sculpt it in a way to minimize overhangs so it can be printed without supports.
If you'd like to use a laptop, you can use the number keys at the top of the keyboard by using the "Emulate Numpad" feature. This helps you to be able to use certain keys on your system to navigate the model and make edits.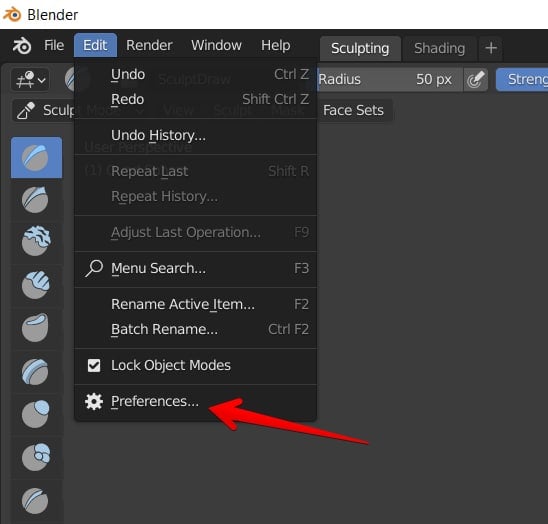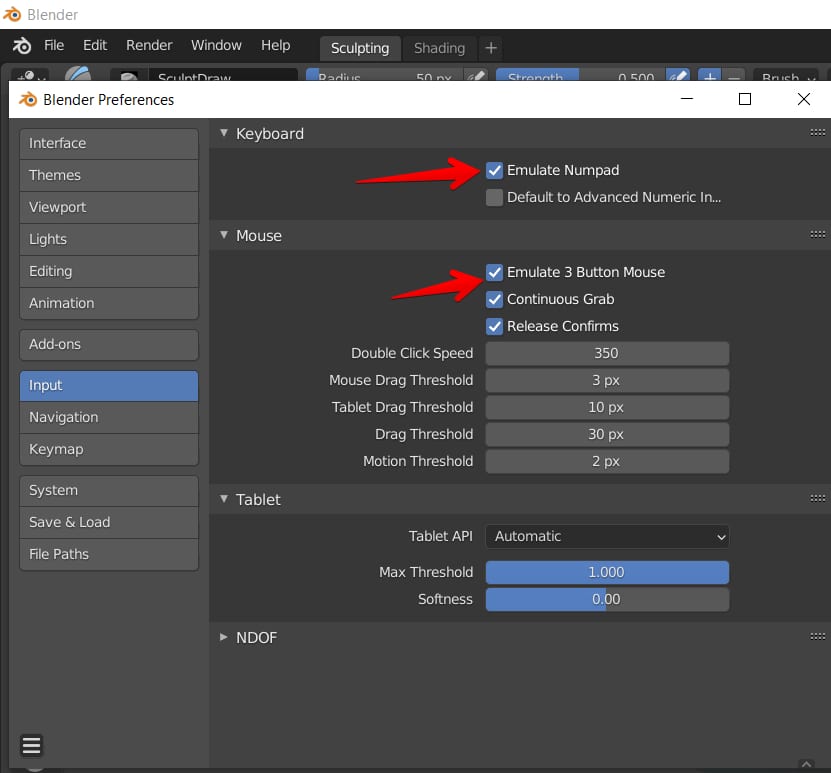 Best Miniature Creator Design Software for 3D Printing
You can use an online creator design software which helps you add unique features and customize your model.
One of the best miniature creator design software for 3D printing is Hero Forge. It helps you design and fully customize your model. They have many designs and they keep on adding more designs on a regular basis for you to customize and create for 3D printing, though it costs around $8 per miniature.
You can easily and quickly determine the facial features of your character, including other features such as the hair, held objects, legs, face and many others. A user said you may get carried away by the amazing features you can add to your model as there are just many things available to add.
It also allows you to save your model so that you can come back to finish up with it later and this is one of the reasons Hero Forge is a good option.
Many users talked about how they have a lot of customizations available to help you make custom miniatures.
You can try out Hero Forge today and start creating amazing and unique designs as wide as your imaginations.
Here's a quick custom Hero Forge miniature that took me only about 1 minute to create.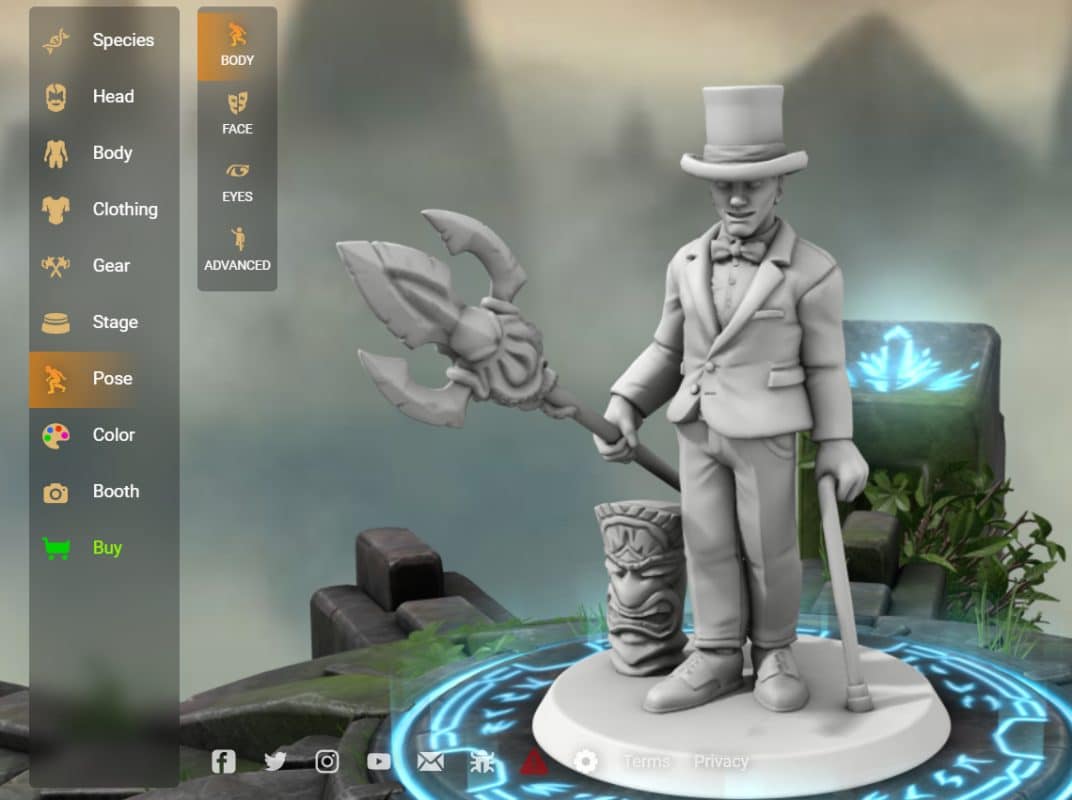 It does cost quite a bit for each miniature though, currently priced at $7.99 for an STL download.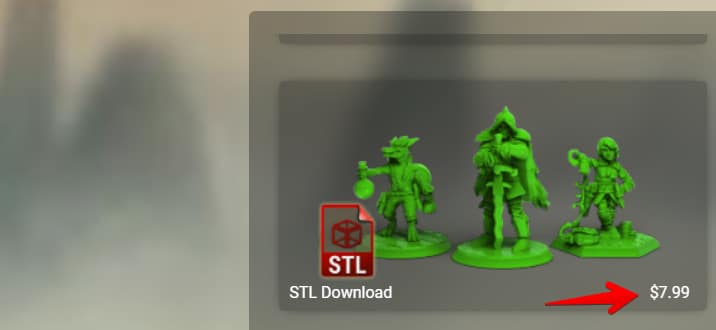 Here other good creator design software programs which you may consider checking out to create great designs for your minis: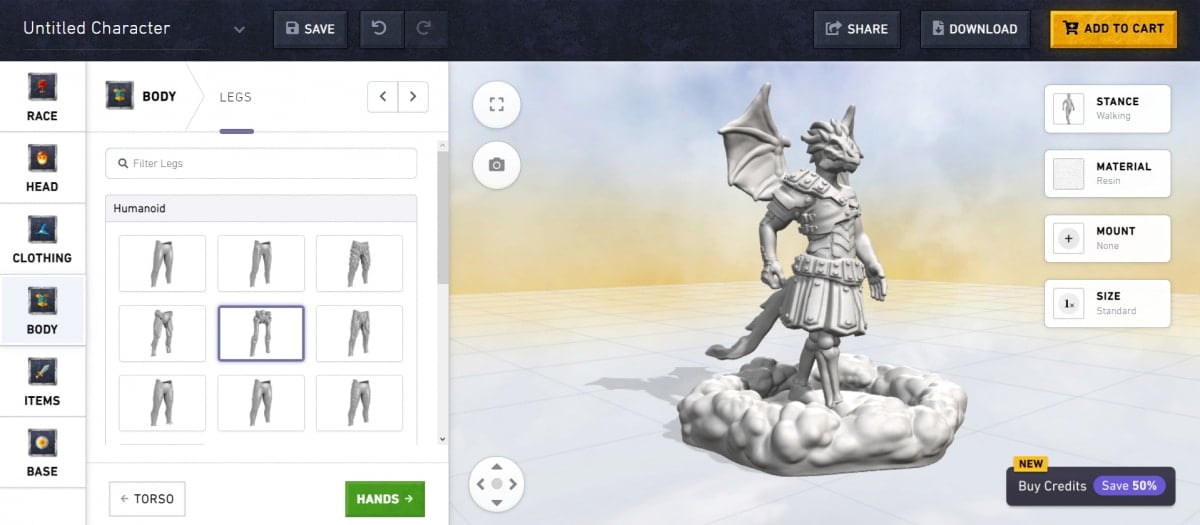 Here's the pricing, with the choice of subscribing to ANVL Gold on a monthly subscription. You can even share links to others to your custom miniature.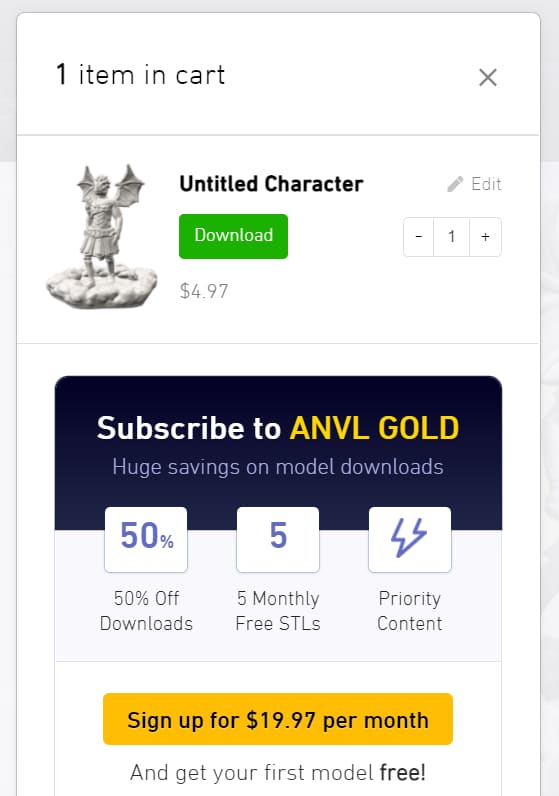 Here's the pricing for the miniature.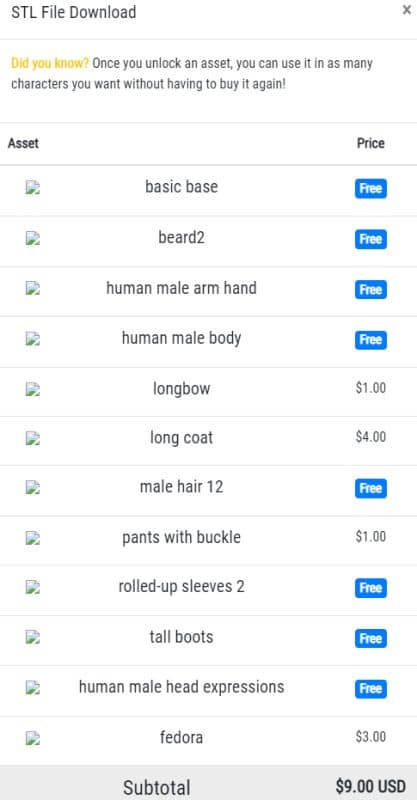 They also have a bulk pricing option that you can use.
You can download models for free if you use the standard items.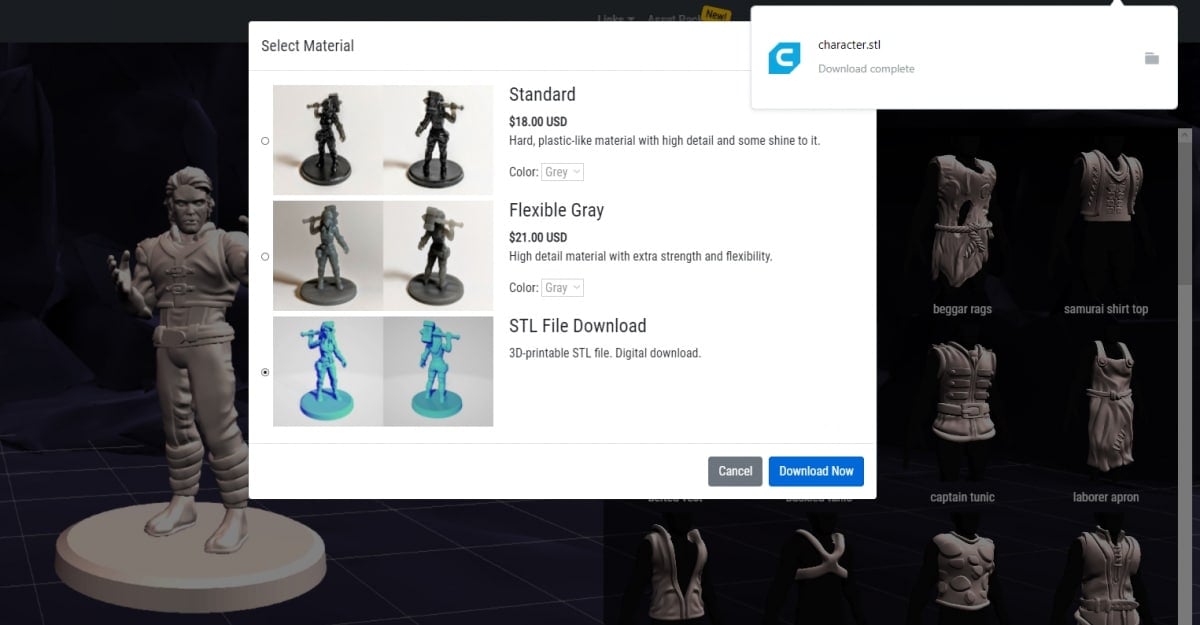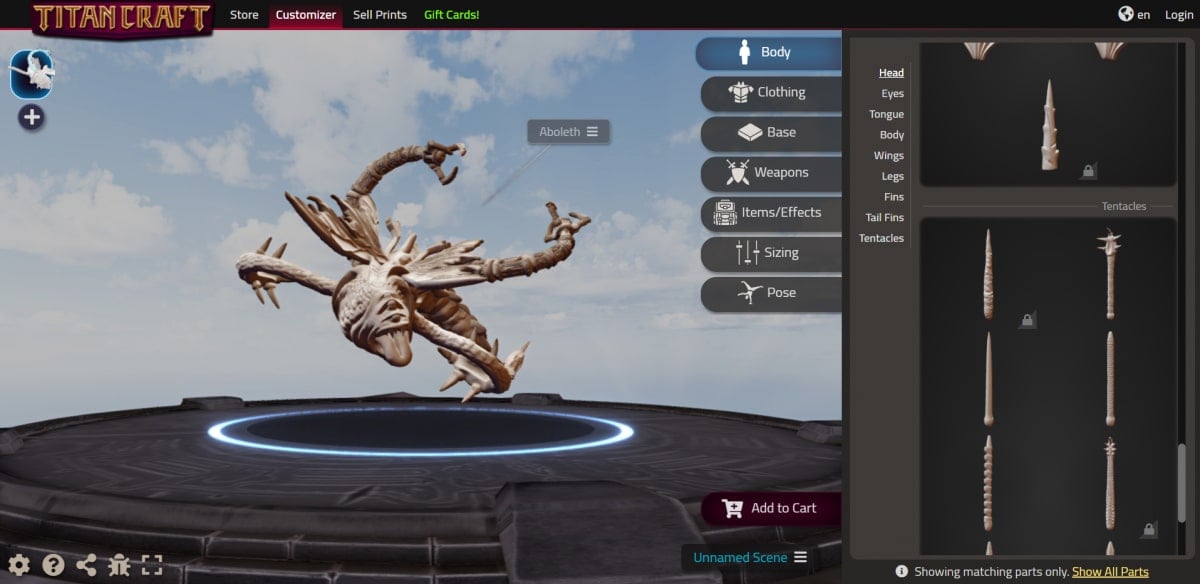 Some of them are free while others are paid so you may need to sign up and pay a fee to download the STL file, so check a few of them out and see what works for you.
Is It Illegal to 3D Print Warhammer Miniatures?
One of the major questions that people ask often is if it is illegal to 3D print tabletop miniature games such as Warhammer Miniatures.
The Gaming Workshop (owners of Warhammer) say it is illegal to 3D print Warhammer miniatures and you definitely can't sell them legally since they are copyrighted and patented. Many users choose to create their own high quality 3D printed miniatures since they are starting to match the quality.
Also, if you print a model that is too similar to the Warhammer, it can count as a derivative work which means what you have created was derived from the original model and the derivative laws will apply here. This is quite a gray area so it's difficult to give a definitive answer.
The prices of Warhammer miniatures are incredibly inflated so, in many cases, it would be cheaper for you to buy a 3D printer along with resin, get a custom miniature designed as an STL file, then 3D print it yourself.
There are even several free STL files you can choose that have a similar Warhammer style that you can download and 3D print.
Check out the video below for more details.
How Do You Make a 3D Miniature Model of Yourself?
The main ways to make a 3D miniature model of yourself would be to get a designer to do it or to create a 3D scan of yourself using a process called photogrammetry. You can use a freelance service like Upwork or Fiverr to reach a 3D model designer expert to create the model. You would provide a picture and a fee.
The process of photogrammetry involves taking pictures of yourself and uploading the pictures to something like Agisoft, a software which generates a 3D model based on several pictures and angles.
A user suggested going old school and measuring your body parts and modelling it out on Blender, but this would take a lot of practice and skill. They also recommend Daz Studio if you want to get started quickly with a human base.
In the video below, Mitch and Greg from AsapSCIENCE takes you through a simple process of how they made a 3D miniature models of themselves. You can also follow the steps in this video to get a 3D miniature model of yourself too.
There are really cool services out there where you can physically go to a location to get your whole body 3D scanned, then get a miniature of you, your family, and even your dog.
One of these services is called  3D Mini Me.
They can help you a custom-made miniature of yourself ranging from $39 to $499 depending on the size and type of model you want.
They even have a detailed processed of how they make people's miniature models. You can watch the video below if you'd like to know how.
You can choose any of these options in getting a 3D miniature model of yourself.
How Much Does it Cost to 3D Print Miniatures?
For a standard 3D printed miniature made out of PLA filament, it would cost around $0.15 with a 1KG spool being $25 and the miniature weighing 6 grams. For a resin miniature, at $35 for 1KG of resin, it would cost around $0.21, though it may cost slightly more since resin is used more in the printing process.
Some miniatures can actually weigh less than 6g, with some miniatures weighing 2-4g depending on the size, accessories, infill density, and supports needed. With a 2g miniature, you could create 500 miniatures with just 1KG spool of PLA costing $25. That would mean each miniature costs just $0.05.
A package of 18 DND Miniatures Townsfolk from Amazon costs about $24 which makes it $1.33 for one DND miniature, a very significant difference. You could 3D print 18 DND miniatures for around $1.50, though you do have to factor in the time it takes.
Sometimes you get print failures, and you also need to learn how to properly Support Your Resin Models.
Should You Use FDM or Resin Printers For Miniatures?
To 3D print the highest quality miniatures, use a resin 3D printer since they can achieve much lower layer heights of up to 0.01mm or 10 microns. They can also be made durable by adding tough or flexible resin. Filament miniatures are lower quality but can still look great and are cheaper to make.
An SLA printer which is used in resin printing, prints the best miniatures so you may want to use resin printers for miniatures. Miniatures are best when you can create high level of details and accuracy which comes best from resin printers.
FDM, on the other hand, are cost-effective but won't create as high quality miniatures as resin. A user who tried 3D printing with an Anycubic Photon with the default setting mentioned how they were able to get better results compared to the hours they spent on their filament printers.
Another user who thought they had always made great prints with their Ender 3 said when they bought an Elegoo Mars and 3D printed with it, they were amazed at the results. They realized that the prints they got from their FDM printer were levels below their resin prints.
FDM printers make good miniatures too but you ideally want to use resin printers, especially if you are printing a model that has a lot of details such as chains, weapons, and small features.
With FDM printer, you may not get able to get this level of detail reproduced on the model.
Most people often say that if you are just a beginner, you may want to start with the FDM printer as a good FDM printer can print smaller and larger objects nicely, but if you just want miniatures, you might want to go the resin route.
Here is a video by Hoffman Engineering that reviews the difference between filament prints and resin prints.
If you are considering printing a miniature or starting out 3D printing with printing miniatures, I'd suggest getting a resin 3D printer, they cost about $200-$300 on Amazon.
I'd recommend going for the Elegoo Mars 2 Pro from Amazon.
If you want to go with a filament 3D printer, I'd go for the Creality Ender 3 V2 from Amazon.