7 Best Anycubic G-Code Files for 3D Printing
Anycubic 3D printers are widely popular among 3D printing enthusiasts due to their accuracy and reliability. One of the keys to achieving outstanding results with these printers is using the correct G-Code files.
However, with so many G-Code files available online, it can be overwhelming to pick one. Luckily, I've compiled a list of some of the best Anycubic G-Code files for 3D printing that you can access for free on Thingiverse.
You'll want to go to the "Thing Files" tab on the Thingiverse page and you'll be able to download the G-Code file for each listing.

Best Anycubic G-Code Files for 3D Printing
G-Code files tell your 3D printer how to create a specific 3D model. Some may be simple, while others may be more detailed and complex. Below are some of the best ones for 3D printing using an Anycubic printer: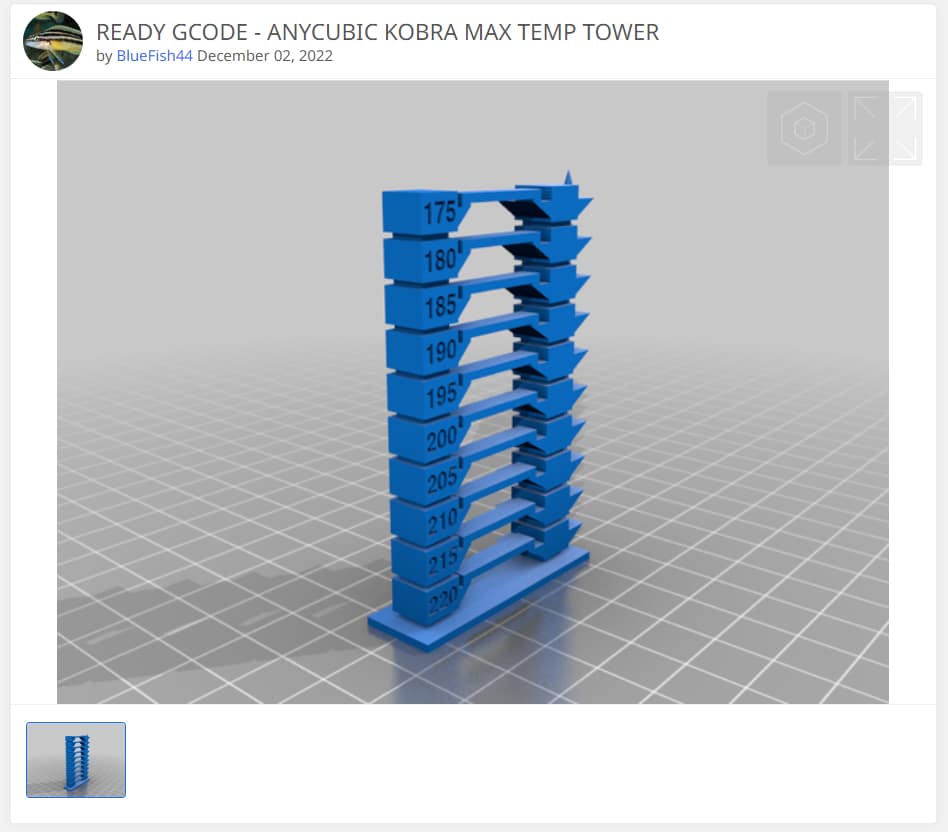 The Anycubic Kobra Temperature Tower is a fantastic tool for people who want to achieve high-quality 3D prints. This print features a series of small individual layers, each printed at a different temperature.
By observing how each layer was printed and comparing the results, you can find the optimal temperature range for your Anycubic printer. It also helps you identify the temperature at which a particular filament prints best to help you set your extrusion temperature correctly.
The Anycubic Kobra Max Temperature Tower available for free on Thingiverse can help you ensure that all your prints come out perfectly.
Check out this video on how to print a Temperature Calibration Tower for better prints.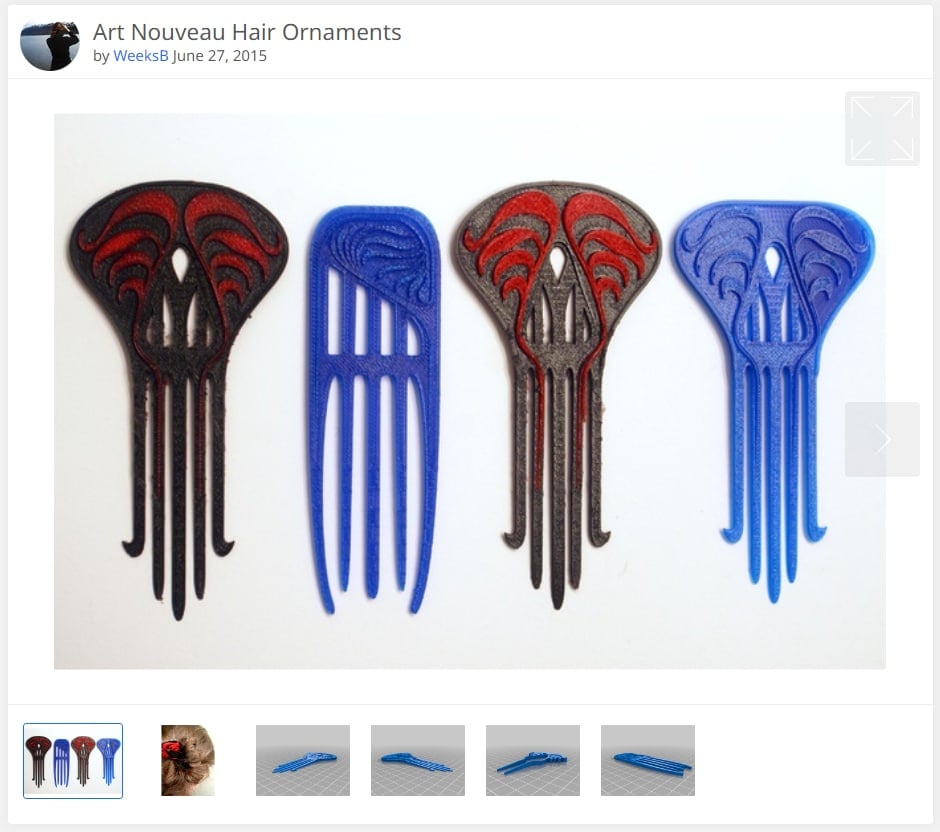 If you love being stylish or you love cosplay, the Art Nouveau hair ornaments G-Code file might be perfect for you. This 3D print features a collection of hair accessories inspired by the Art Nouveau style.
The design consists of intricate shapes and smoothly flowing lines which an Anycubic printer can bring out seamlessly. I also love this model because you can print using different filaments and decorate it however you want.
You can view and download the Art Nouveau Hair Ornament G-code file for free on Thingiverse.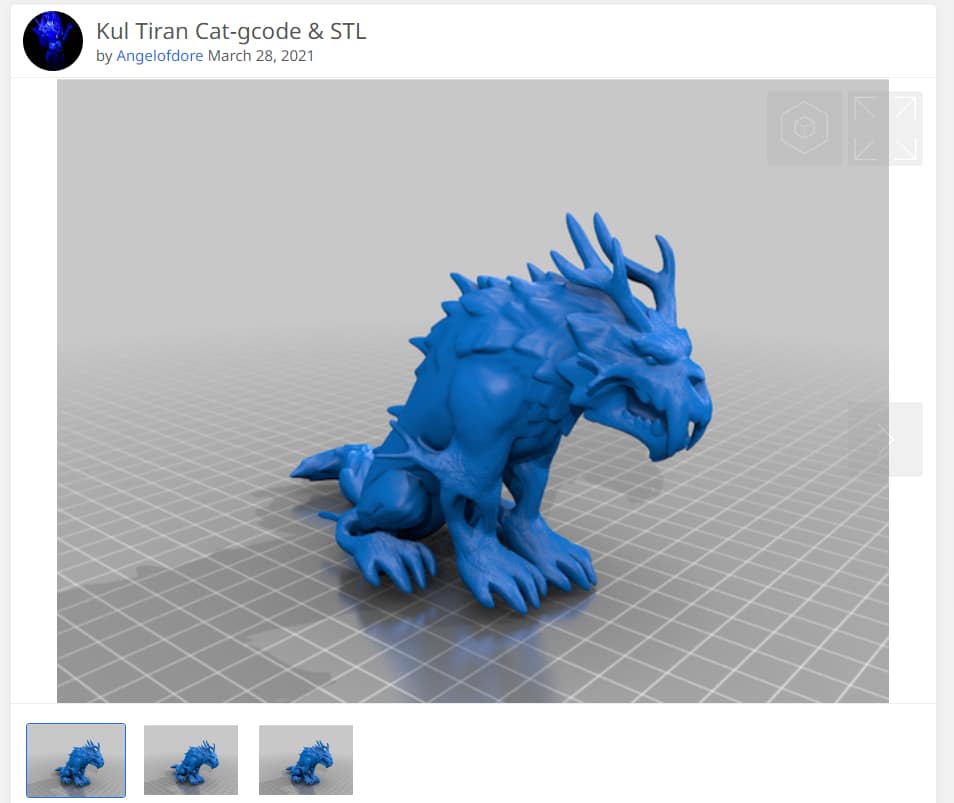 The Kul Tiran Cat is a 3D print G-Code file of a Kul Tiran Druid in cat form from the popular video game World of Warcraft. It is based on the Kul Tiran Human Allied Race, known for its seafaring culture and strength and courageous nature.
This is a challenging print, given how detailed the model is. The cat's facial features, fur, and limbs are intricately designed to make the final print lifelike. However, Anycubic 3D printers are more than capable of handling the job.
To achieve some good results, you can use PLA with supports and a 20% infill. Generally, the Kul Tiran Cat, which you can find on Thingiverse, is perfect for fans of World of Warcraft or anyone looking for a unique 3D print to display.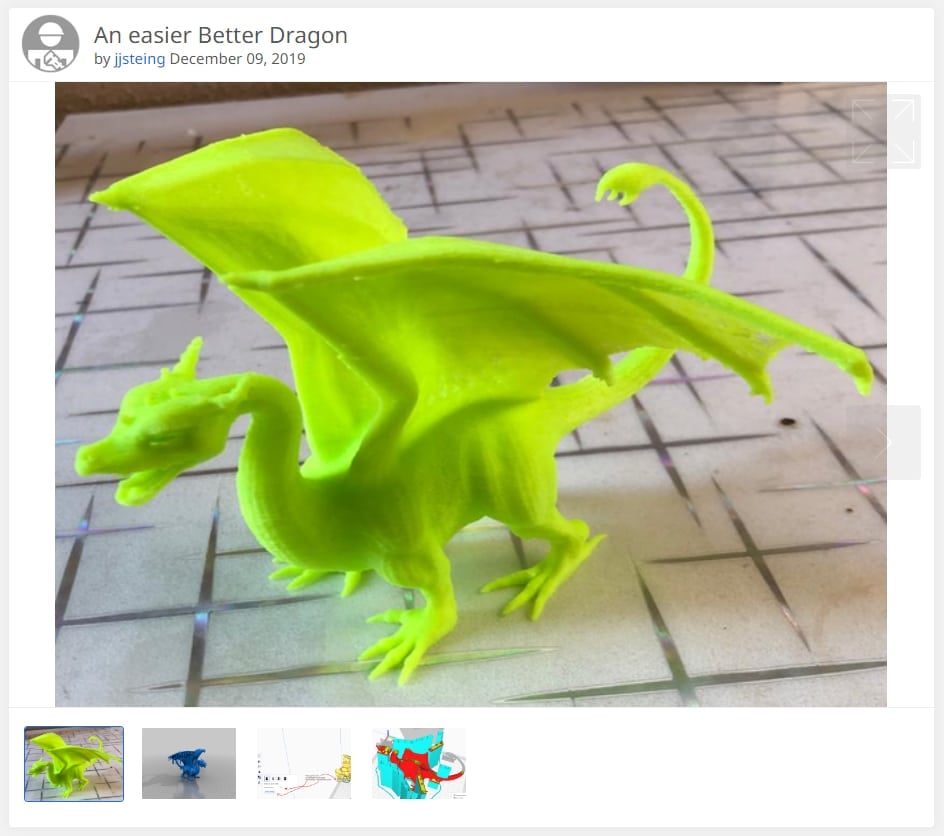 Dragons can be pretty hectic to print, given the high level of detail and support they require. However, this G-Code file allows you to print a simplified 3D model of a dragon with a simple structure and minimal support.
This model suits people looking to print a dragon figurine for display or fun. If you're new to 3D printing, then this model could be perfect for practicing how to print complicated shapes.
It could also be great for testing your 3D printer's accuracy or if it needs more fine-tuning. Among the recommendations experienced 3D printing users give is that you should use a 10% infill, a 0.4mm resolution, and PLA filament for the best results.
You can download an Easier Better Dragon for free from Thingiverse.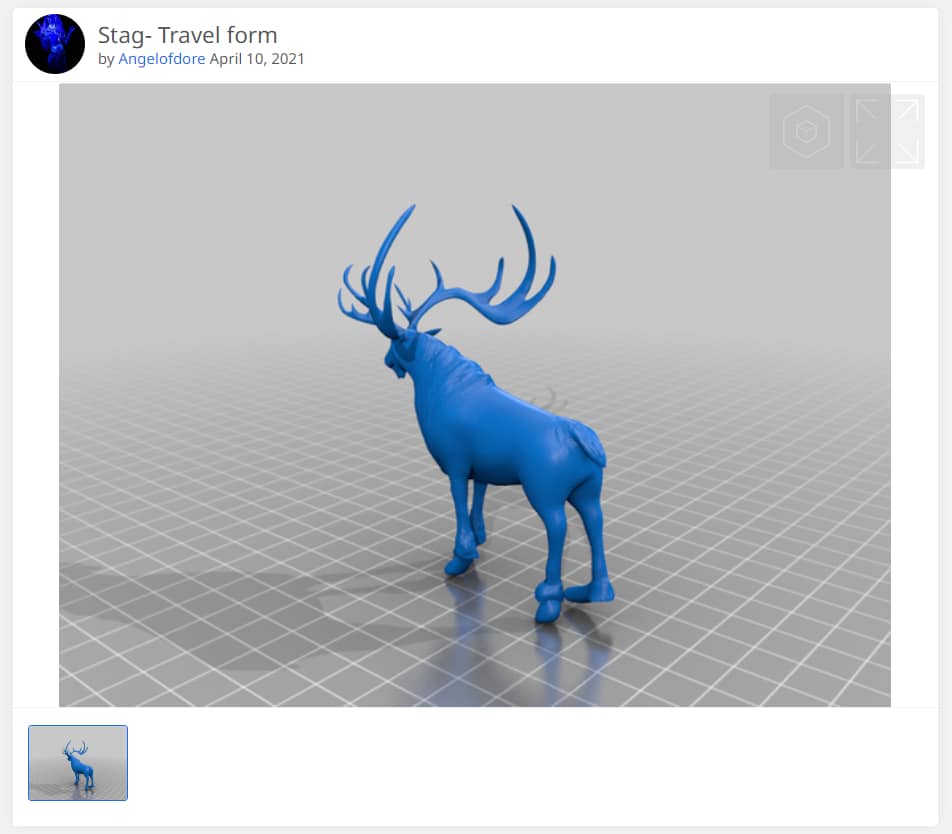 Another highly-detailed 3D print model from the video game World of Warcraft is the Stag-Travel Form. This model is designed to stand independently, making it ideal for display on a desk, table, or shelf.
The model can be printed using PLA and customized with different colors to suit your preference. It is recommended to print the 3D model using supports and rafts. Additionally, you can use an infill of 20% and a resolution of 0.2mm
You are bound to notice how bold the design is because of the pronounced antlers and majestic pose of this 3D model. The free Stag-Travel Form G-Code file is accessible on Thingiverse for free.
Check out this video by Broadsword Wargaming on how to print massive war gaming buildings on the Anycubic Vyper.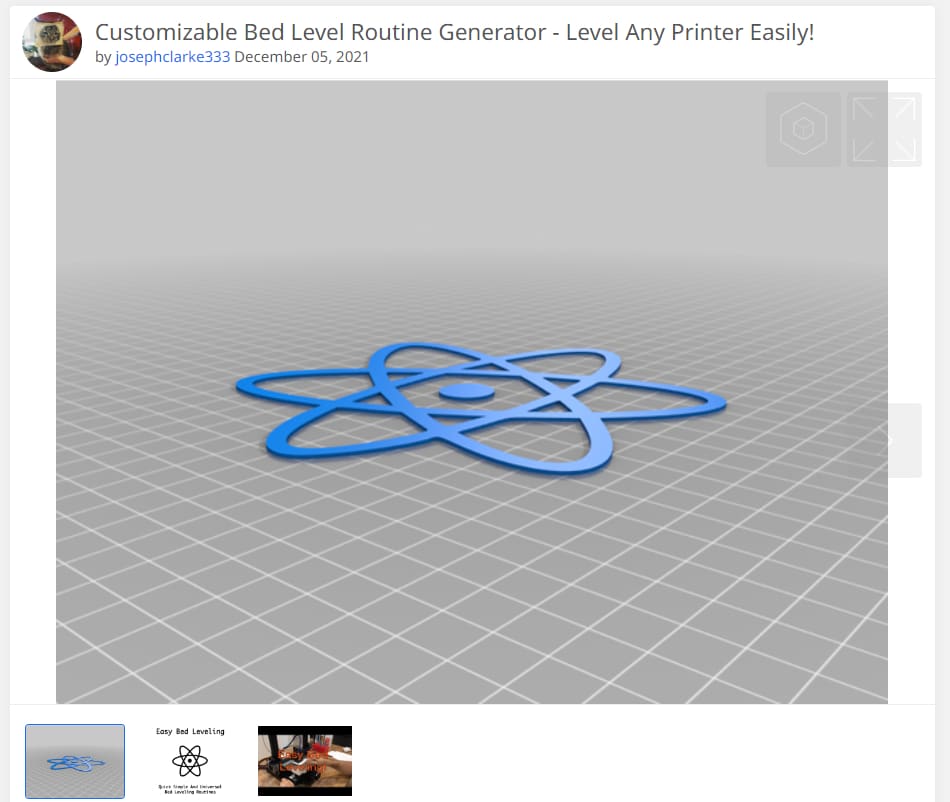 This file lets you easily adjust parameters such as passes, bed temperature, XY Offset, Wait Time Speedup, hot end temperature, and lift speed. Once you've entered the desired settings, the G-Code for your printer will be generated.
Bed leveling is an essential procedure that helps to ensure that the nozzle is at the correct distance from the print surface, which is why many 3D printing users find this G-Code file helpful.
A poorly leveled bed can result in poor adhesion, uneven prints, and other issues that can ruin your print. However, with the Customizable Bed Level Routine Generator, you can easily create a unique routine tailored to your specific 3D printer.
Many people have described it as the best way to manually level their 3D printer.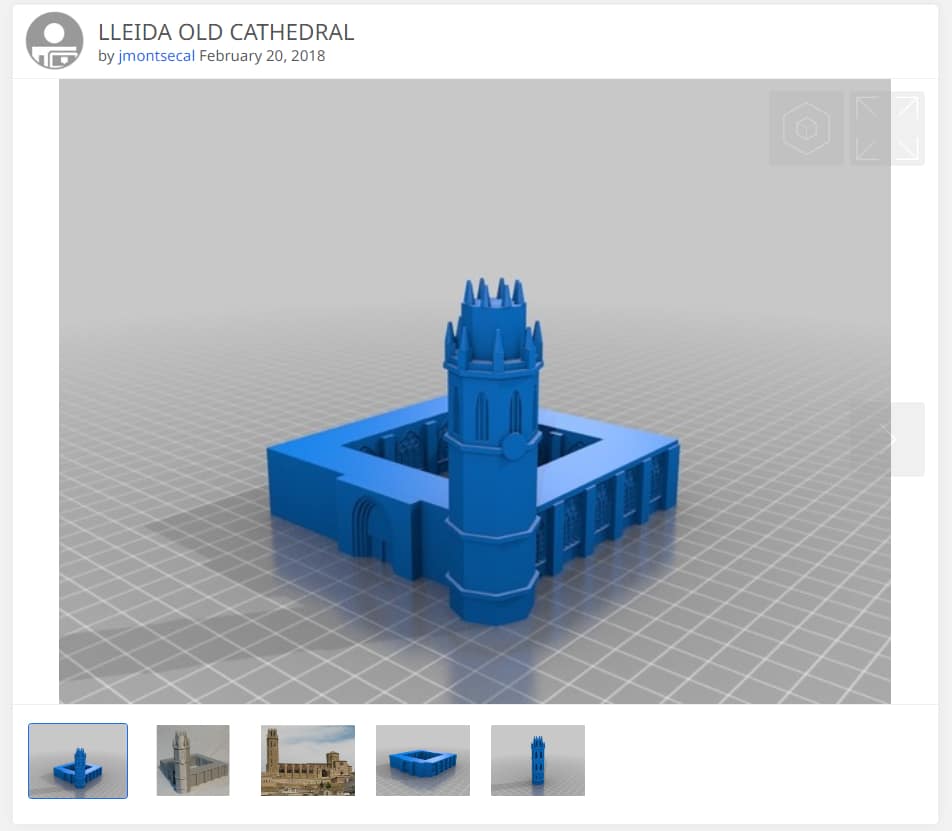 One G-Code file that I would recommend you print out if you have an Anycubic I3 Mega printer is the Lleida Old Cathedral. This historical monument features intricate architectural elements and carvings that make it perfect for someone looking for a challenging yet rewarding print.
The model stands 90mm tall and 97mm wide when printed out. One user 3D printed this with a 0.2mm layer height, 15% infill and a 50mm/s speed.
Additionally, PLA is preferred, which you can print without supports or rafts.
You can find the Lleida Old Cathedral G-Code file on Thingiverse.