How to Use a Slicer for 3D Printing (Filament) – 5 Steps
One of the most important aspects of 3D printing is knowing how to use a slicer as you won't be able to generate a file that can be 3D printed without one. That's why I wrote this article, to teach people how to use a slicer for 3D printing.
To use a slicer for 3D printing, you'll need to choose a slicer, find and prepare the 3D model. Then you'll need to adjust slicer settings, such as layer height and print speed, and preview your model before slicing it. After that, just transfer the file to your 3D printer and print it.
This is just the basic answer, keep reading for more information on how to use a slicer for 3D printing.
How to Use a Slicer for 3D Printing
These are the steps to use a slicer for 3D printing:
Choose a slicer
Find and prepare the 3D model
Adjust slicer settings
Preview and slice model
Transfer and print the file
1. Choose a Slicer
The first step in using a slicer for 3D printing is choosing the right slicer software. There are various slicers available, each with its own features, capabilities, and learning curves.
These are the most popular slicer options:
When selecting a slicer, consider factors like compatibility with your 3D printer, user-friendly interface, community support, and the features it offers.
Remember that the slicer you choose will significantly impact your printing experience, so take your time to make an informed decision.
One user recommends Cura as the best slicer to get because it has many add-ons and plugins that can improve the 3D printing experience.
He especially recommends the Guide add-on that can be downloaded on the marketplace in Cura. 
The add-on explains each setting, relevant pros and cons, when and why you might decide to modify the setting, and a list of other settings that might be relevant or that might interact.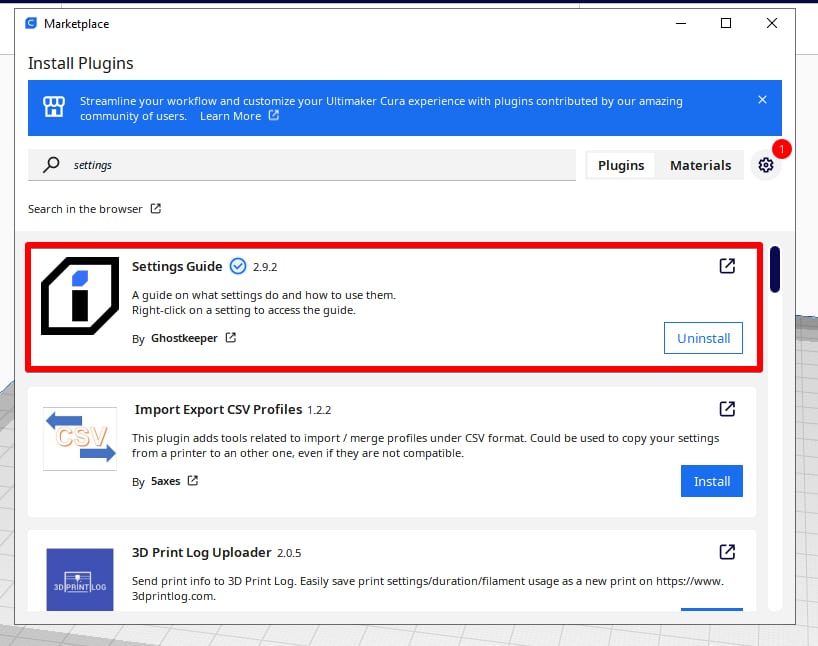 Another user suggests buying Simplify3D as he thinks the interface is a lot better than other slicers and it features a great preview mode and supports that are easy to customize.
I wrote an article called Cura Vs Simplify3D – Which is Better for 3D Printing that may be helpful to you.
Check out the video below to see detailed information on how to choose the best slicer for you.
Find and Prepare the 3D Model
Once you have chosen a slicer, the next step is to find and prepare the 3D model you want to print. 
To do this, you'll need to select a model based on your preferences and purpose. You can find them on different online platforms, such as:
These platforms offer a lot of different models that are ready to be 3D printed and can be downloaded for free.
After picking the model, you'll need to import it This involves importing it into the slicer software. 
These are the file formats that are accepted by most slicer software:
At this stage, you can also make adjustments to the model's position, orientation, and scale to ensure that it fits the printer's build volume.
One user suggests working with STL files as they are supported by every slicer and even if they are not the most complex file in terms of information, they are the most shared file type for 3D printing.
Another user stated that you can see which files are accepted by going into a slicer such as Cura to see the supported files.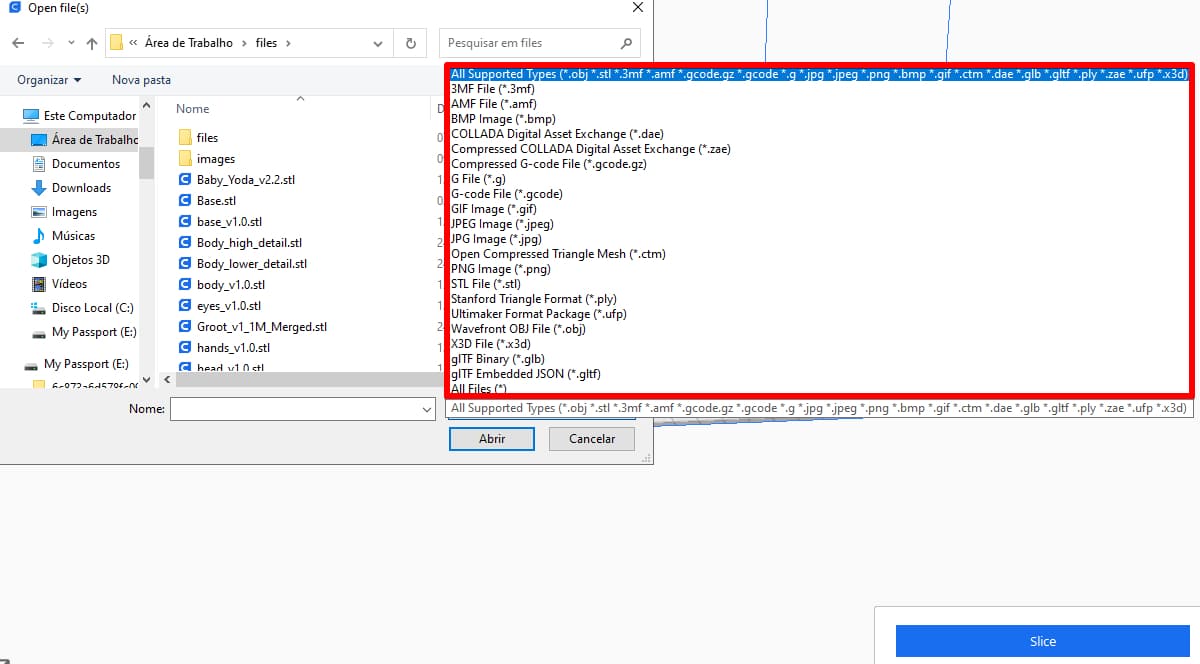 I wrote an article called What 3D Printing File Types Are There? Best File Type that may help you out.
Check out the video below to see the most 3D-printed models of all time.
Adjust Slicer Settings
The next step is to adjust the slicer settings. The success of your 3D print largely depends on configuring the slicer settings correctly. 
These are the main settings that you'll need to adjust and what they mean:
Layer Height: Determines print resolution, thinner layers for finer detail.
Print Speed: Faster speeds for less detailed parts, slower speeds for higher quality.
Infill Density: Percentage of internal structure, balanced between strength and material usage.
Temperature Settings: Proper extrusion temperature for the filament being used.
Support Settings: Generate supports for overhangs and complicated models.
While slicers often come with default profiles for different printer models and materials, customizing these settings can lead to improved print quality and faster printing times.
Experimentation is key when adjusting slicer settings. Factors such as layer height influence the level of detail, while infill density affects the object's internal structure. 
Temperature settings are crucial for achieving optimal material extrusion. By fine-tuning these settings, you can strike the right balance between speed, quality, and material usage.
I wrote an article called Cura Settings Ultimate Guide – Settings Explained & How to Use that may be helpful to you.
One user suggests getting the Settings Guide plugin on Cura to understand what each setting does exactly. He stated that's a great way for beginners to learn.
Another user stated that while default settings may work for a lot of models, layer height, infill, and number of walls should be optimized for what you want out of a print.
Check out the video below to learn some game-changing slicer settings that you may not know about.
Slice and Preview Model
After configuring the slicer settings, it's time to slice the model and generate a preview of it. 
Most slicers offer a visualization tool that allows you to view how the layers will stack up, giving you an idea of the final print's appearance. 
Most slicers, like Cura, will have an intuitive button, usually named "Slice". After slicing, you'll be able to see the preview.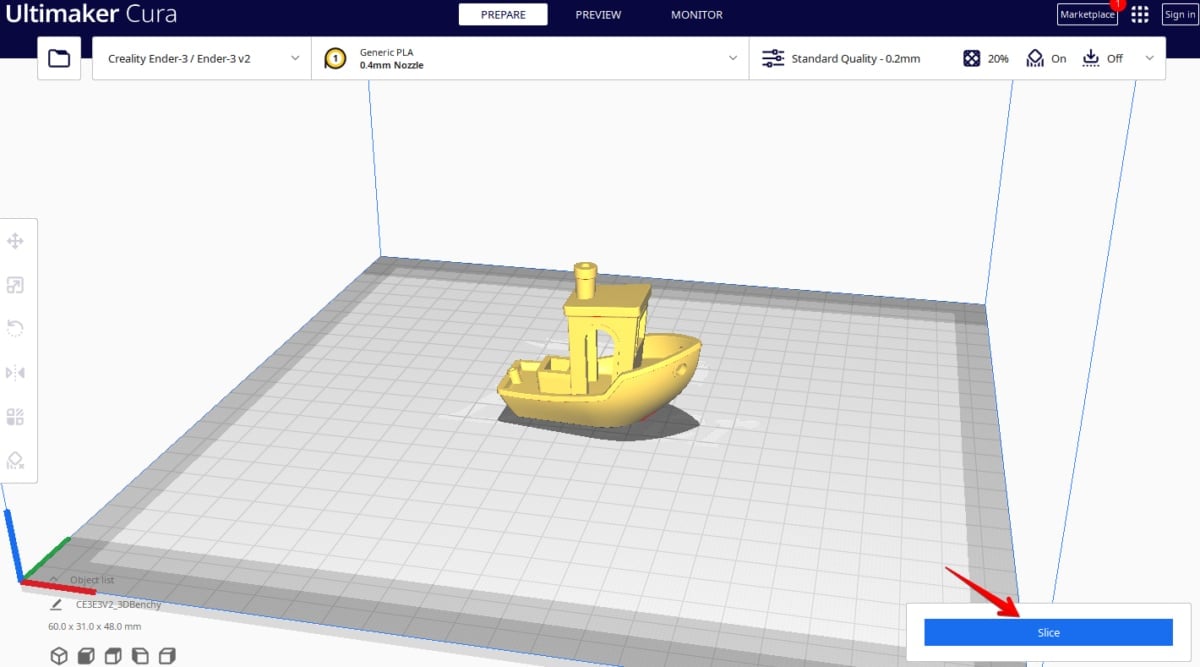 This preview helps you catch any potential issues before you commit to printing, saving both time and material.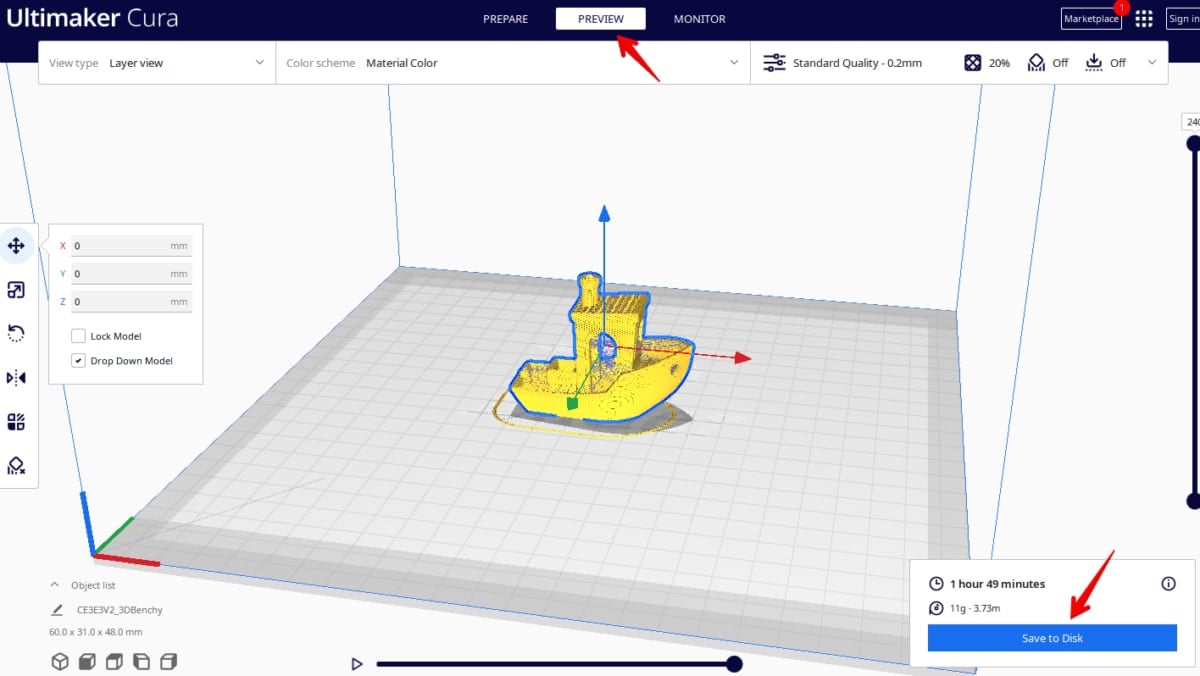 You can also use the layer height scrolling feature on the far right to see each layer that will be printed.
After slicing, you'll have a file that contains all the instructions necessary for the 3D printer to create the object layer by layer. 
The most common file format for sliced files is a G-Code file. Remember to save this file to a location that's easily accessible when transferring it to the printer.
One user stated that if there is something wrong with the preview, you'll need to go back and check the model and the settings as the preview is how the file will be coming out.
Another user was having an issue with his model disappearing from the build plate when using PrusaSlicer. After he re-sliced the model, the issue was fixed.
Check out the video below for more details about slicing a model.
Transfer and Print the File
With the sliced file in hand, you're ready to transfer it to your 3D printer. 
Depending on the printer model and connectivity options, there are different ways to do it, such as:
USB connections
SD cards
Direct network transfers
Make sure to follow the printer's instructions for loading the sliced file and initiating the printing process.
Most users recommend using an SD card to transfer the G-code file from your computer to the 3D printer, such as the SanDisk Ultra 16GB Class 10 SDHC UHS-I Memory Card, which can be found on Amazon for a great price.
Prices pulled from the Amazon Product Advertising API on:
Product prices and availability are accurate as of the date/time indicated and are subject to change. Any price and availability information displayed on [relevant Amazon Site(s), as applicable] at the time of purchase will apply to the purchase of this product.
One user stated that this file is perfect to transfer files to a 3D printer and has a good transfer speed that is very useful. 
Your 3D printer should already come with an SD card along with a USB card reader to use.
During the printing process, monitor the first few layers closely. This allows you to catch any issues that may arise, such as adhesion problems or misalignment. 
As the print progresses, you can usually leave it running, but it's still a good practice to periodically check on the printer's status.
After the print is done, analyze the model to see if it came out nicely. If not, you can do some troubleshooting to fix errors or to improve print quality.
It's important to remember that with a lot of practice, you'll be able to achieve the results you desire.
One user recommends getting a 16GB SD card to transfer your files as they are faster than a larger-sized SD card and will work a lot better.
Check out the video below for detailed information about sending a G-code file to your 3D printer.