How to Print & Use Maximum Build Volume in Cura
Many users wonder if they can get access and use the maximum build volume in Cura, so they can 3D print larger objects. This article will help you answer that question so you can finally know how to.
To use the maximum build volume in Cura, you want to remove your build plate adhesion settings so there is no skirt, brim or raft present. You can also delete the disallowed area for your 3D printer in the Cura file directory. Another tip is to set Avoid Travel Distance to 0 and disable Z-hop for 2mm of extra height.
This is the basic answer, but keep reading for more details about getting this done properly. You can easily stop your Cura build plate being greyed out by following this article.
How to Use the Full Print Area in Cura – Disallowed/Grey Area
You can use the full area in Cura by doing the following;
1. Remove Build Plate Adhesion (Skirt, Brim, Raft)
Your build plate adhesion settings create a border around your 3D model. When you have this turned on, it removes a small section of the outer area of your build plate to allow for it.
In order to use the full area in Cura, you can simply turn your build plate adhesion settings off.
Here's how it looks when you have the Skirt enabled.

After I set the Build Plate Adhesion to "None" you can now see that the gray area has disappeared and shadows removed.

2. Edit the Cura Definitions Within the File
Another method of removing the gray area or disallowed area in Cura is by going into the Cura resources file within your file directory and making some changes to the files.
This doesn't take too long to do, as long as you follow the steps properly.
You want to open your File Explorer and go into your "C:" Drive, then click into "Program Files".
Scroll down and find your latest version of Cura.
Click into "resources".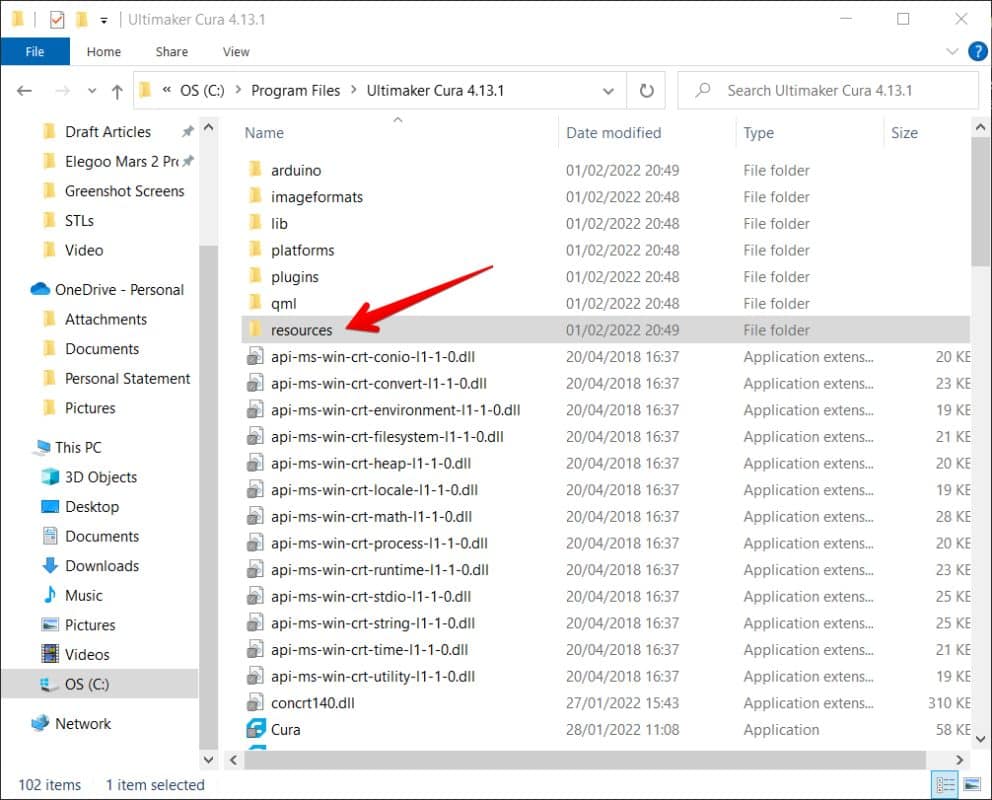 Then go to "definitions".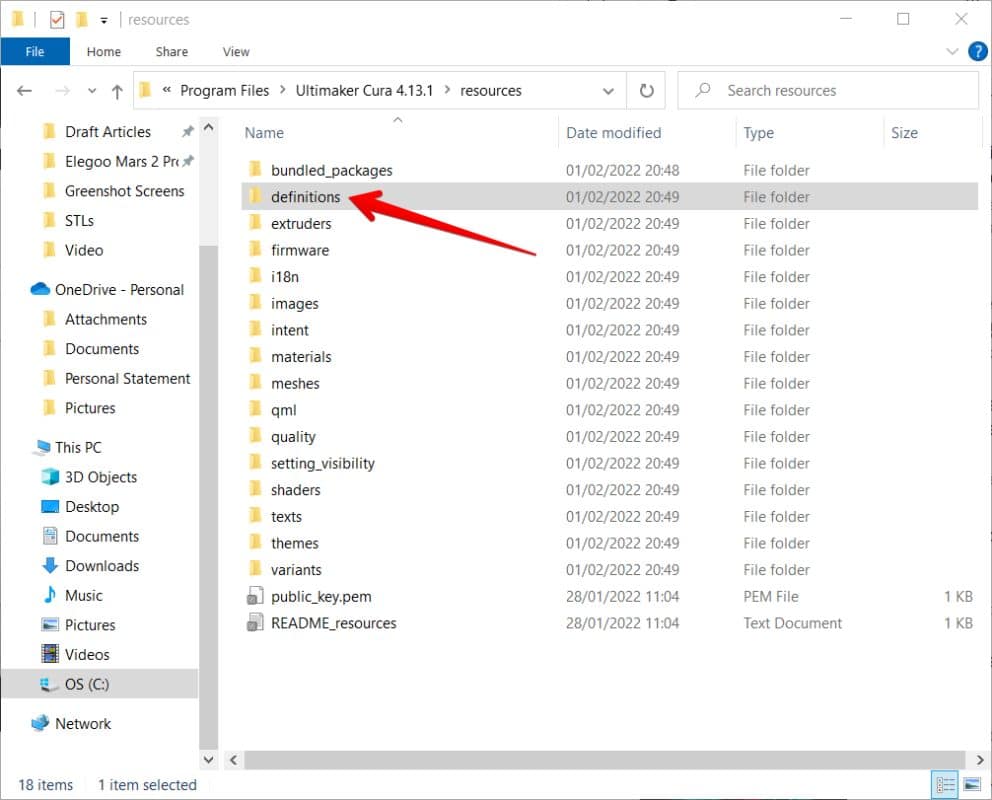 There will be an extensive list of 3D printers within Cura, so look for your 3D printer's .json file as shown below.
It's a good idea to make a copy of this file just in case you run into any issues. You can then delete the original file and rename your copy to the original files name.
You'll need a text editor like Notepad++ to edit the information within the file. Find the area underneath "machine_disallowed areas" and delete the lines with values to remove the disallowed area in Cura.
Simply restart Cura and it should show the build plate without the disallowed areas in Cura.
Check out the video below to see a detailed tutorial.
Cura has written some great tips for using the maximum build volume which you can check out.
How to Change Print Bed Size in Cura
To change the print bed size in Cura, simply access your printer's profile by pressing CTRL + K, then go to the Printers option on the left. Select "Machine Settings" to bring up the option to change your X, Y & Z axis measurements, then enter in your desired print bed size. There are several printer profiles on Cura.
Check out the images below to see how it looks. This is the screen that pops up after pressing CTRL + K.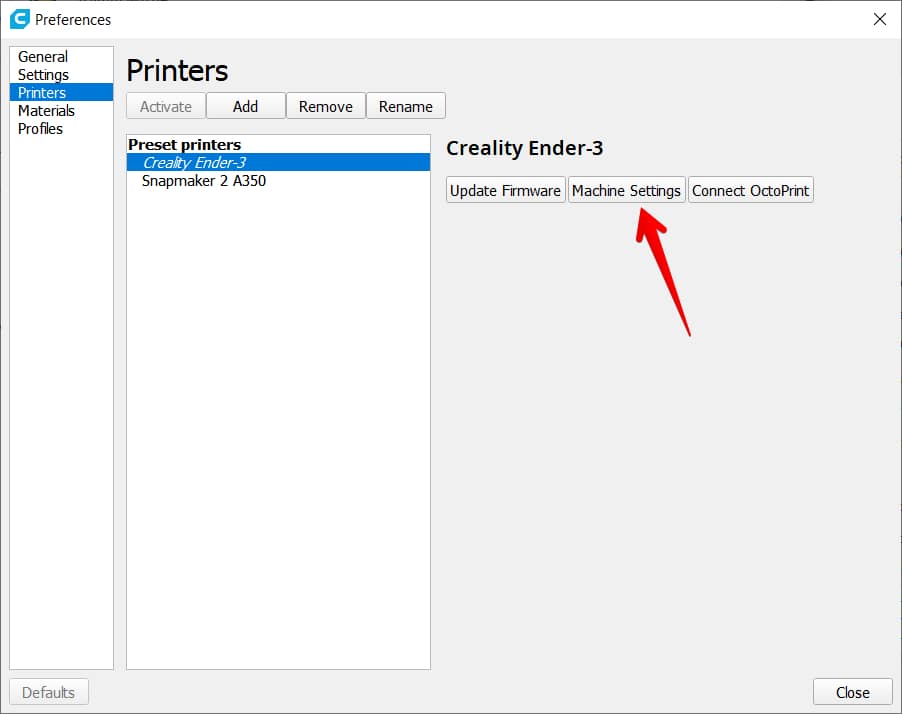 You can change many settings for your 3D printer here.
How to Remove Purge Line in Cura
Edit the Start G-Code
Removing the purge line or the line of filament that gets extruded on the side of your build plate at the start of the print is pretty simple. You just need to edit the G-Code within the printer's settings.
Go to your printer's tab on the main Cura screen and select "Manage printers".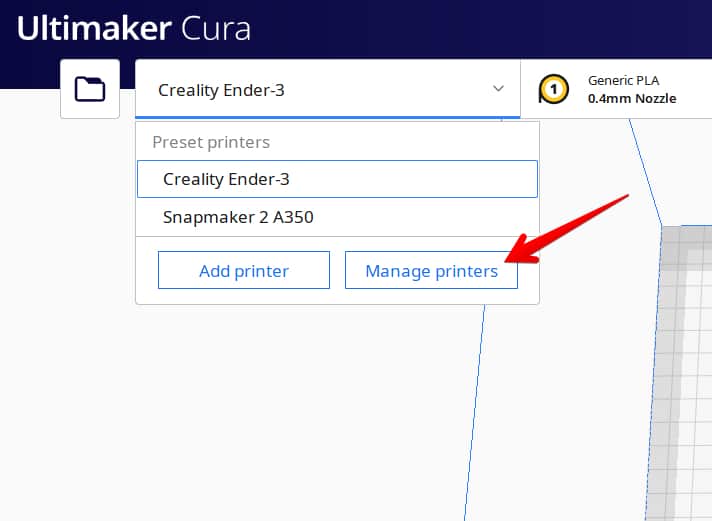 Go into "Machine Settings".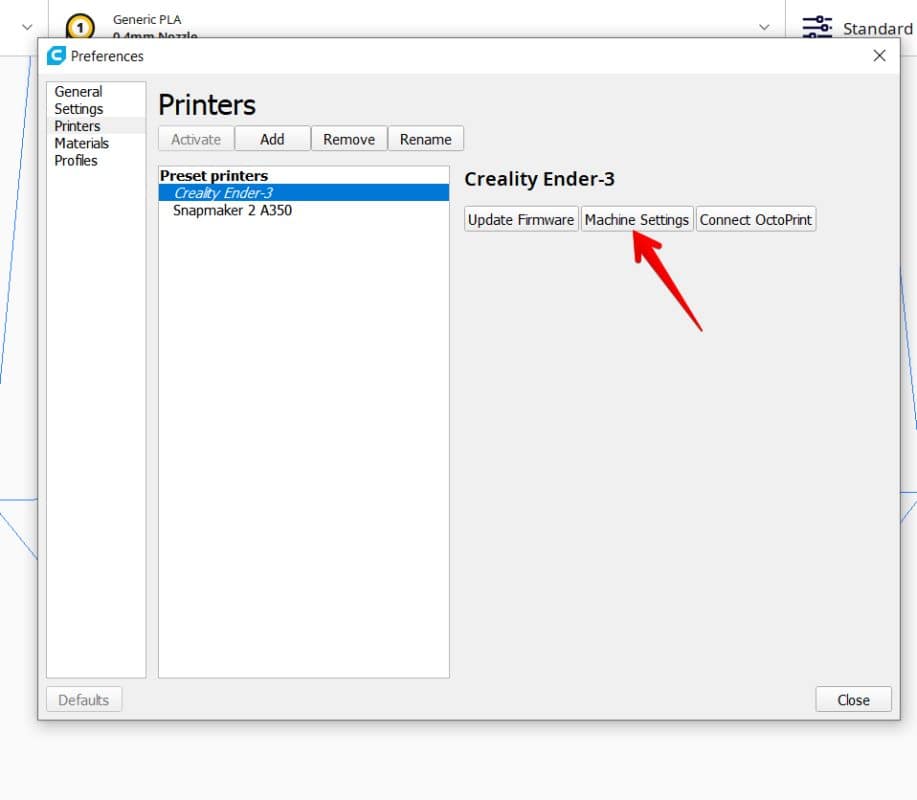 You want to delete this main section from the "Start G-code" to remove the purge.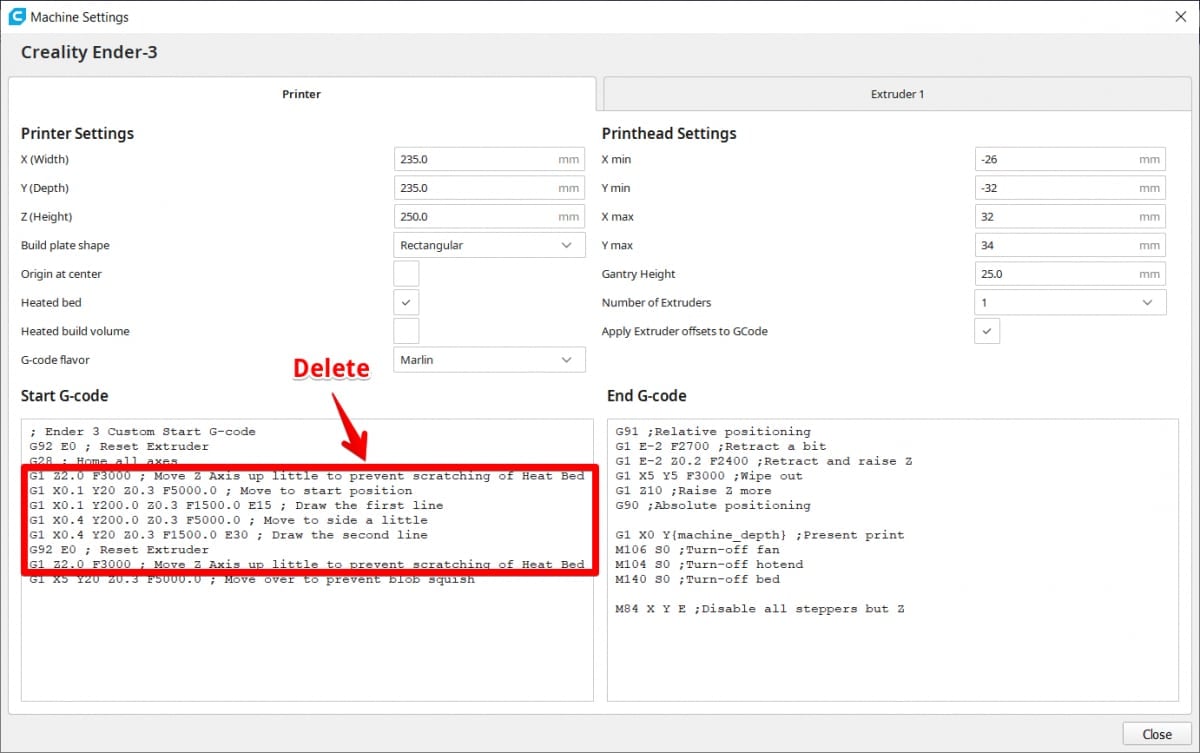 You can watch this video for a visual explanation.
How to Fix Not All Set as Modifier Meshes Error in Cura
To fix the "not all set as modifier meshes error" in Cura, removing your build plate adhesion settings such as a skirt should work. There is also a Mesh Fixer plugin in Cura to fix mesh issues. You can try to set "Avoid Travel Distance" to 0 as well to help solve this error.
One user who tried to 3D print something at 100% scale received this error, but didn't receive it when changing the scale to 99%. After removing their Skirt, it allowed them to print and slice their model.