Can You Hollow 3D Prints & STLs? How to 3D Print Hollow Objects
Hollowing 3D prints is something that people wonder if they can do, whether it's for a project or to create a special item. This article will detail whether you can hollow models or even 3D print hollow models, as well as some methods to do it.
Can You 3D Print Hollow Objects?
Yes, you can 3D print hollow objects by simply applying 0% infill density in your slicer, or by hollowing out the actual STL file or model within the relevant software. Slicers like Cura & PrusaSlicer allow you to simply input 0% infill. For CAD software like Meshmixer you can hollow out models using a hollow function.
With resin 3D printers, using software like Lychee Slicer, they have a hollowing feature directly in there so any STL file you input can be hollowed out pretty easily. You can then choose to export that hollowed out file as an STL to use for other purposes, or to just 3D print.
Make sure you have holes in hollowed resin 3D prints so the resin can drain out though.
I actually wrote an article specific on How to Hollow Resin 3D Prints Properly.
How to Hollow Out STL Files and 3D Prints
How to Hollow Out STL Files in Meshmixer
Meshmixer is a 3D modeling software that creates, analyses, and optimizes 3D models. You can use Meshmixer to hollow STL files and 3D prints.
Here are the steps on how to hollow out STL files in Meshmixer:
Import your chosen 3D model
Click on the "Edit" option on the menu bar
Click on the "Hollow" option
Specify the thickness of your wall
If you're going for resin printing, select the number and size of the holes.
Click on the "update hollow" followed by "Generate holes" to generate a model with the parameters you have set.
Save the model in a file format that you prefer.
The video below shows a great tutorial on how to get this done so you can see it visually. This example is of creating a piggy bank out of a solid rabbit STL file. He also adds a hole where you can drop coins into the model.
I also read about a user who managed to 3D print her brain and then used Meshmixer to hollow it out. As you can see, the model 3D printed very well even though it was hollowed out, done in Meshmixer.
How to Hollow Out STL Files in Cura
Cura is the most popular 3D printing slicer out there, so here are the steps to 3D print a hollow STL file using the program:
Load the model in Cura
Change your infill density to 0%

Another option you have for 3D printing hollow objects is to make use of Vase Mode, also called "Spiralize Outer Contour" in Cura. Once enabled, it will 3D print your model with no infill or any top, just one wall and one bottom, then the rest of the model.
Check out the video below for a visual on how to use this mode in Cura.
How to Hollow Out STL Files in Blender
To hollow out STL files in Blender, you want to load your model and go to Modifiers > Solidifiers > Thickness, then input your desired wall thickness for the outer wall. A recommended thickness for hollowed 3D prints is anywhere from 1.2-1.6mm for basic objects. You can do 2mm+ for stronger models.
Blender is an accessible 3D computer open-source graphics valuable software for various functions, including hollowing out STL and 3D prints.
Check out the video below for a guide on how to hollow objects for 3D printing.
How to Hollow Out STL Files in 3D Builder
To hollow out STL files in 3D Builder, you can use either the Hollow Tool or the Subtraction Method. For the Hollow Tool, you simply go to the "Edit" section and click on "Hollow". You can also use the Subtract Tool to hollow your model by duplicating the model, shrinking it, then subtracting from the main model.
Using Hollow Tool:
Click on the "Edit" tab along the top
Click the "Hollow" button
Choose your Minimal Wall Thickness in mm
Select "Hollow"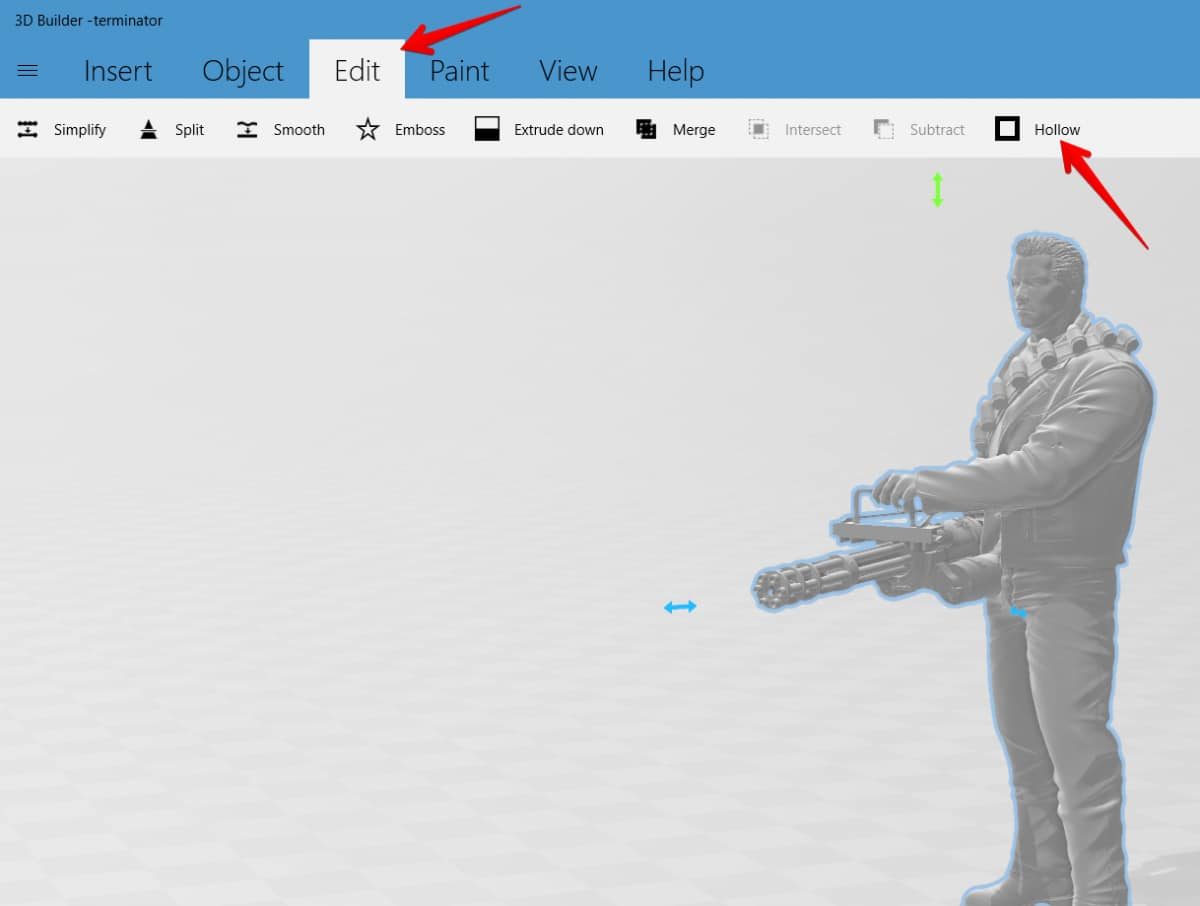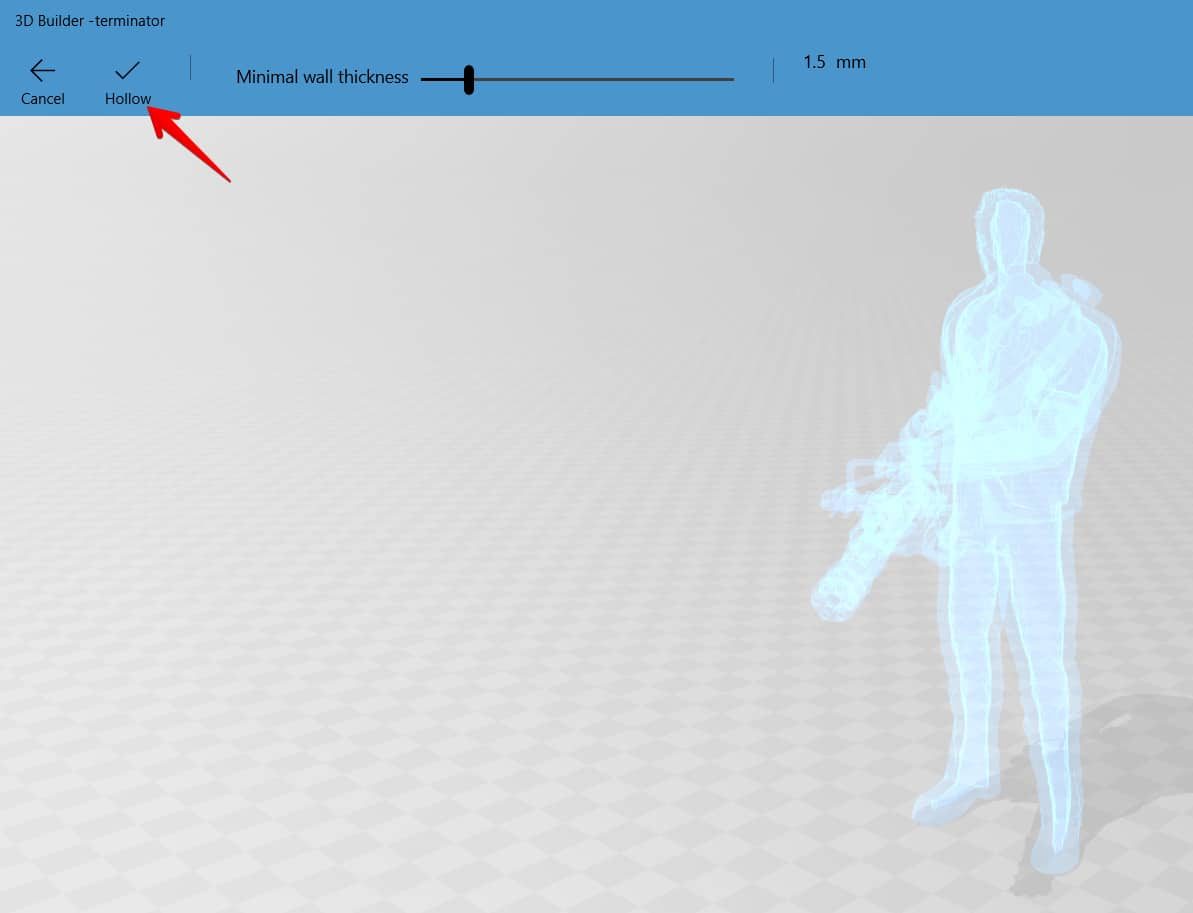 Using Subtraction:
Load a duplicate of the original model
Scale it using either the numbered scale or by dragging the expansion boxes at the corner of the model
Move the smaller scaled model to the center of the original model
Hit "Subtract"
The Subtract method can be tricky for more complex objects, so I'd try to use this for simpler shapes and boxes mainly.
The video below explains it simply.
Can You 3D Print a Pipe or Tube?
Yes, you can 3D print a pipe or tube. There are designs that you can download and 3D print successfully from places like Thingiverse or Thangs3D. You can also design your own pipe or pipe fitting using Blender and the Curve/Bevel options within the software or with the Spin Tool.
This first video shows you how to design pipes with the Bevel Tools.
Check out the video below of making 3D pipes with the Spin Tool.