6 Ways How to Fix Cura Not Opening on a Mac
Cura's features have made it very popular among Mac users in the 3D printing community. However, there are instances where it might fail to open. I will explore some simple fixes to get Cura up and running again on your Mac.
To fix Cura not opening on a Mac, uninstall and reinstall Cura, update your macOS operating system, run an older version of Cura, and delete previous versions of Cura. You can also disconnect external monitors if you're using more than one or bypass Apple's check for malicious software when launching Cura.
This is just a basic explanation. Let us dive into the details of each method to understand how they can help fix the issue of Cura not opening on a Mac.
How to Fix Cura Not Opening on a Mac
Below are some of the main methods of fixing Cura not opening on a Mac:
Uninstall and reinstall Cura
Run an older Cura version
Update your operating system
Delete previous versions of Cura from your computer
Disconnect external monitors
Bypass Apple's check for malicious software when opening Cura
1. Uninstall and Reinstall Cura
One of the most effective methods of fixing Octoprint not connecting to Wi-Fi is to uninstall and reinstall Cura. Cura's installation files can sometimes become corrupted, causing it to fail to open on your Mac.
By uninstalling Cura, you get rid of all the corrupted files associated with the old version that may have been causing it to fail to open. Reinstalling Cura then replaces all the missing and corrupted files to help you start with a fresh and full version of the software.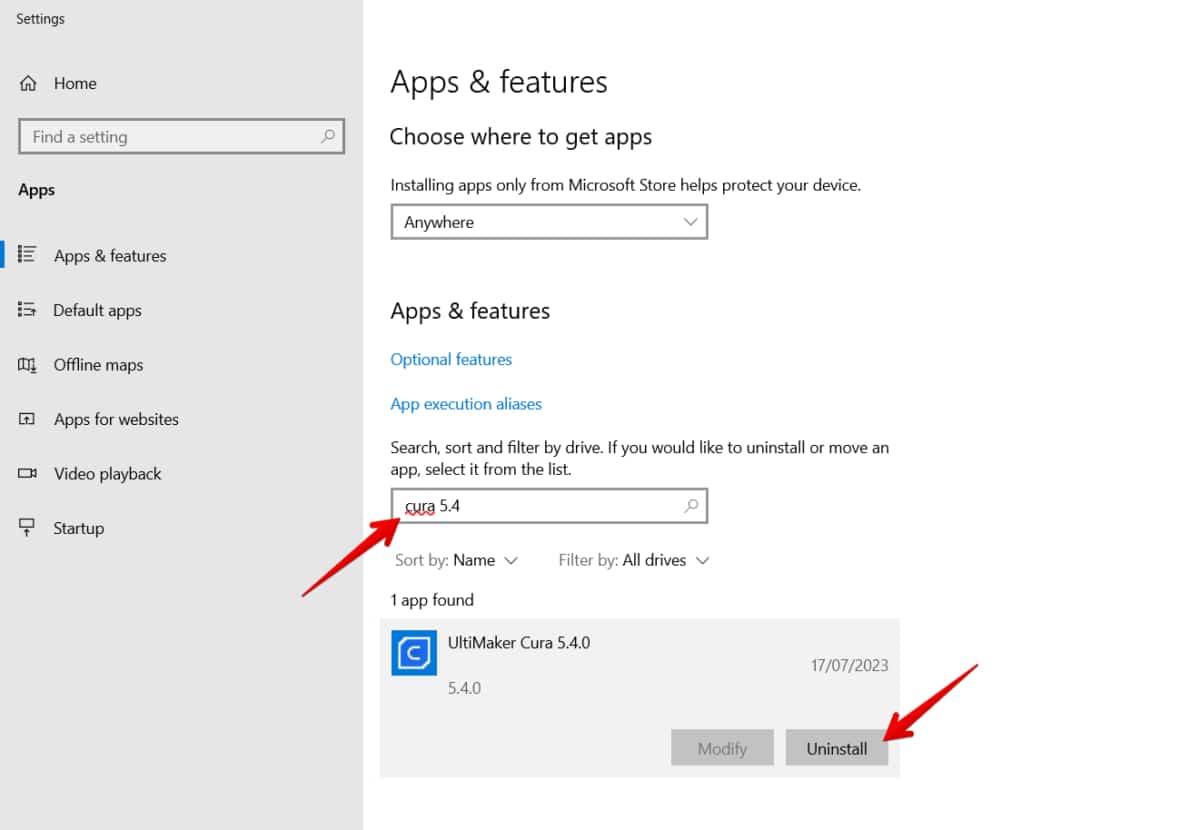 You might also want to reinstall Cura to ensure you have the latest software version, which includes improvements and bug fixes. This will make it more compatible with your macOS, fixing issues that might have caused it to fail to open.
You can find the latest Cura version by going onto their official website.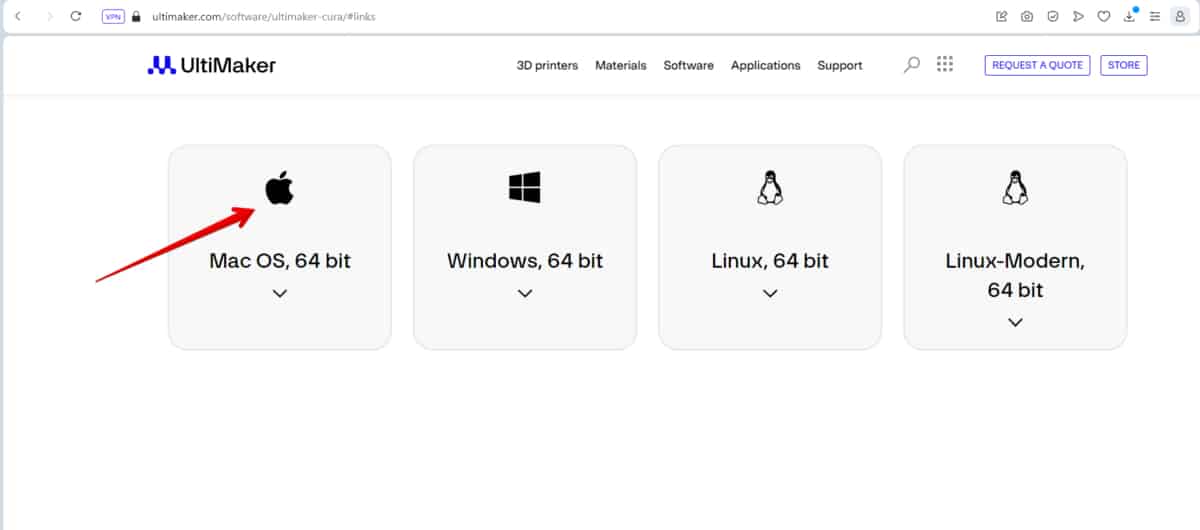 One user with a MacBook Air 2019 running on a macOS 10.15.7 was seeking a solution to Cura not opening. Someone recommended that he should try deleting and installing the application. However, he had to back up his profiles first before uninstalling them.
2. Run an Older Cura Version
Another potential fix to Cura not opening on a Mac is running an older version of Cura. This solution will be useful for people still using older MacBooks or earlier MacBook models.
Older MacBooks might have less processing power and inferior hardware features than newer models. This makes it difficult for them to handle more up-to-date Cura versions, which demand more system resources, such as memory and processing power, to run smoothly.
In order to find the older versions of Cura, go to Ultimaker Cura GitHub and find the version you want to go for, then download it. Sometimes, you'll still have your older Cura version still installed, which you can simply open by searching your computer using Finder.
Here is me search for an older version of Cura from the GitHub page.

You then want to scroll down to "Assets", click the dropdown arrow, then download your Cura version, which would be the Ultimaker-Cura-5.3.0-mac.dmg.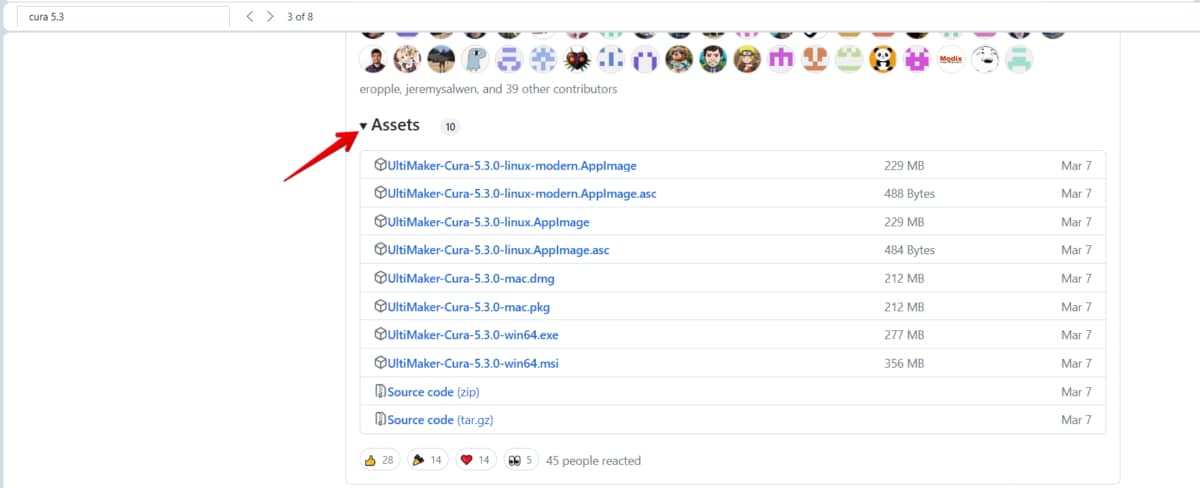 Running an older version of Cura helps ensure you have better compatibility with the operating system of an older MacBook, thus fixing opening problems.
One user with a mid-2014 MacBook Pro running High Sierra said that Cura failed to open even after uninstalling, reinstalling, and restarting it. One user figured that his Mac was too old to run it. To fix the issue, the user returned to Cura 4.2.1 from the 5.0.0 version he used.
Another user said that Cura 5 and higher was not launching on his Mac. He solved the problem using earlier versions like Cura 4.9.1 and 4.11.0, which worked fine.
Here is a video explaining how to download and install Cura on a Mac.
3. Update Your Operating System
If you don't want to run an older version of Cura, then you should consider updating your operating system to enable Cura to launch on your computer. Like many other software applications, Cura constantly updates and tailors their software to work with the latest macOS versions.
So, it might be worth updating your operating system to match Cura's latest changes and improvements. This will minimize issues with your Mac failing to launch Cura.
Below, is a video on how to update macOS on your Mac.
New macOS updates also come with more performance capabilities which can greatly improve the overall performance of Cura. Some of the main benefits include smoother launching of the software and better operation.
One user said that his Mac was running an older version of Cura then it suddenly stopped opening. He tried rebooting, uninstalling, and reinstalling, but that didn't work. Another user said that he needed to upgrade from macOS Catalina to Ventura for it to work fine.
Another user said you would need to upgrade beyond Catalina to use Cura versions newer than 5.1 since they dropped support for macOS 10.15 in version 5.1.1.
You can find a list of operating systems compatible with Ultimaker Cura on their official website.
Check out this video that explains how to upgrade to macOS Ventura on Unsupported Macs.
4. Delete Previous Versions of Cura from your Computer
Another way to fix Cura not opening on a Mac is to delete previous versions from your computer.
Having different versions of Cura installed on your Mac at the same time might lead to conflicts between the different installations. Each version may have its own configuration files and settings which prevent the version you intend to use not opening.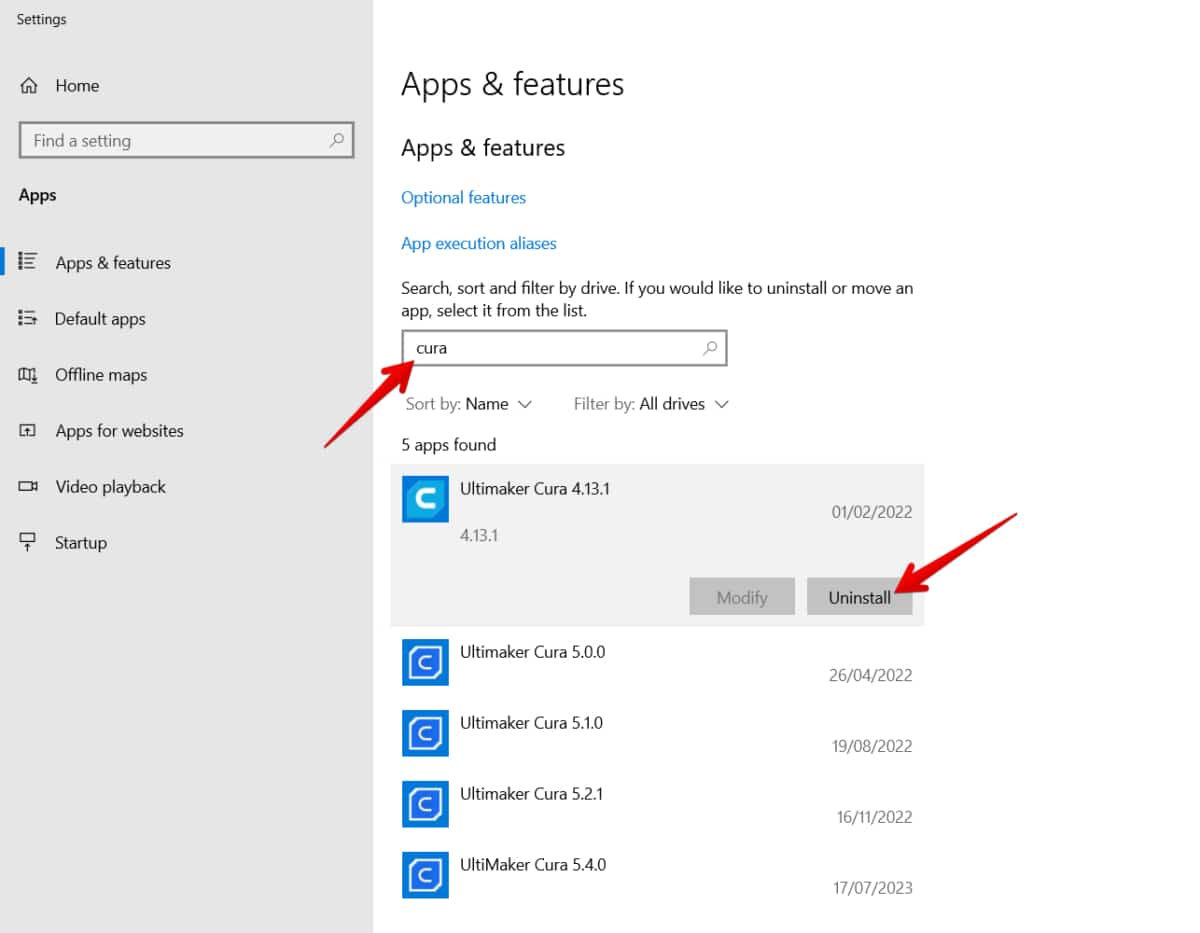 To fix this, locate any older Cura installation files on your Mac and delete them permanently. Ensure that you only keep the files associated with the Cura version you want to use.
Once you've permanently deleted the unwanted Cura versions, restart your Mac to ensure all the files associated with the deleted versions have been cleared from the memory.
One user said that Cura couldn't open after clicking the icon to launch it on his macOS. To fix it, another user advised him to uninstall all versions of Cura and wipe out all previous data, materials, profiles, and settings. After that, reboot and reinstall it for it to work perfectly.
5. Disconnect External Monitors
You can also fix Cura not opening on a Mac by disconnecting external monitors.
If you're using multiple monitors at the same time, you need to disconnect all of them and remain with the primary display to fix Cura not opening on your Mac.
Although macOS is designed to handle several displays, having them open at once might interfere with applications such as Cura.  This is because running several displays consumes a huge chunk of your system's resources.
Disconnecting them frees up these resources and ensures that Cura has enough processing power and memory to open and run smoothly.
Additionally, MacBooks use a feature called "Automatic graphics switching" to conserve power.  This feature interferes with Cura making it hard to open. Disconnecting external monitors will prevent this feature from functioning, potentially fixing your issue.
One user said they couldn't get Cura to open because they had multiple monitors connected at ago. To fix the issue, he simply disconnected the monitors and then fired up Cura.
Another user said that Cura failed to launch when he was connected to an external monitor. He added that this was due to Intel Macs switching between graphics adapters. So the solution was to disconnect it.
6. Bypass Apple's Check for Malicious Software / Apple Security Requirements
Some people have got Cura to open on a Mac by bypassing Apple's check for malicious software.
macOS has a security feature that protects your Mac from running potentially harmful or unauthorized applications. It only allows applications from identified developers or the app store to open without flagging them off.
However, it may sometimes mistakenly flag legitimate applications such as Cura as harmful. When this happens, Cura won't open, and you'll see a security warning message. You'll need to bypass this warning to open Cura successfully.
To do this, follow the procedure outlined on Ultimaker's Support page.
A user needed to know how to fix Cura 4.4.1 not opening on Mac because Apple couldn't check for malicious software.
In response, someone told him to try holding down the "control" key and click open from the submenu that appears while still holding down the key, thus bypassing the check and allowing him to open downloaded programs. This fix worked for the user.