30 Quick & Easy Things to 3D Print in Under an Hour
For the 3D printer hobbyists who want to get a quick 3D print done that's easy to make, you've come to the right place. This article will be a nice list of 30 3D models that are easy to print and are made in under an hour.
Go ahead and download these for free to get some quick and easy models to print.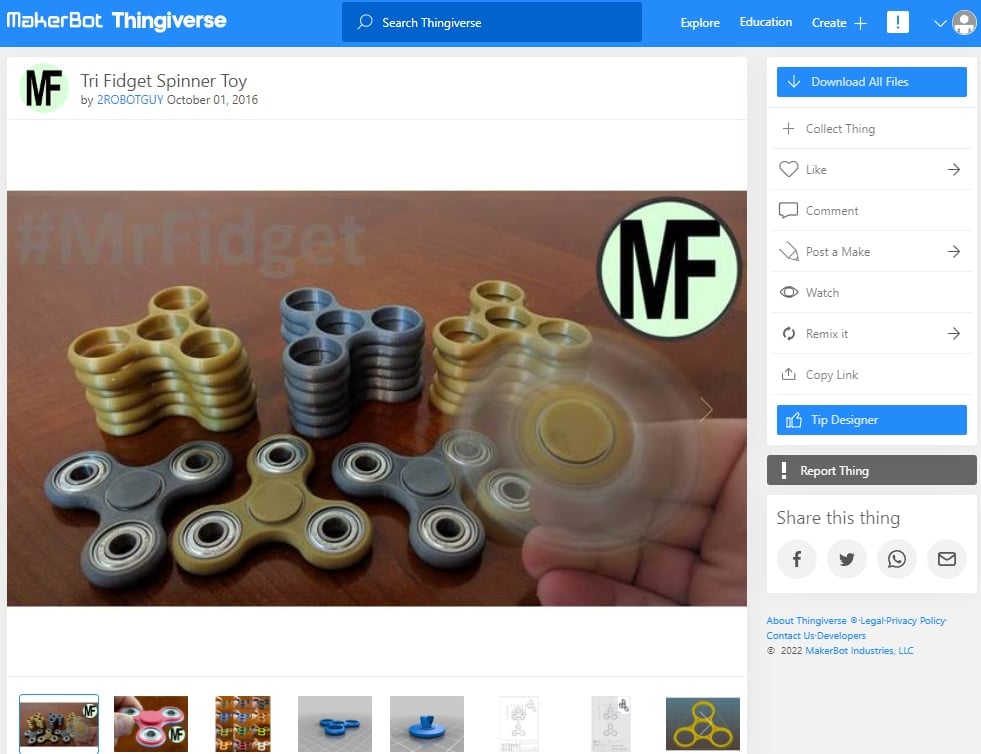 The Tri Fidget Spinner Toy is a great option of object to 3D print in under one hour. It is a model of the classic fidget spinner toy, which was designed by David Pavelsky.
This is a very fun toy for both children and adults who are looking for a good fidget toy.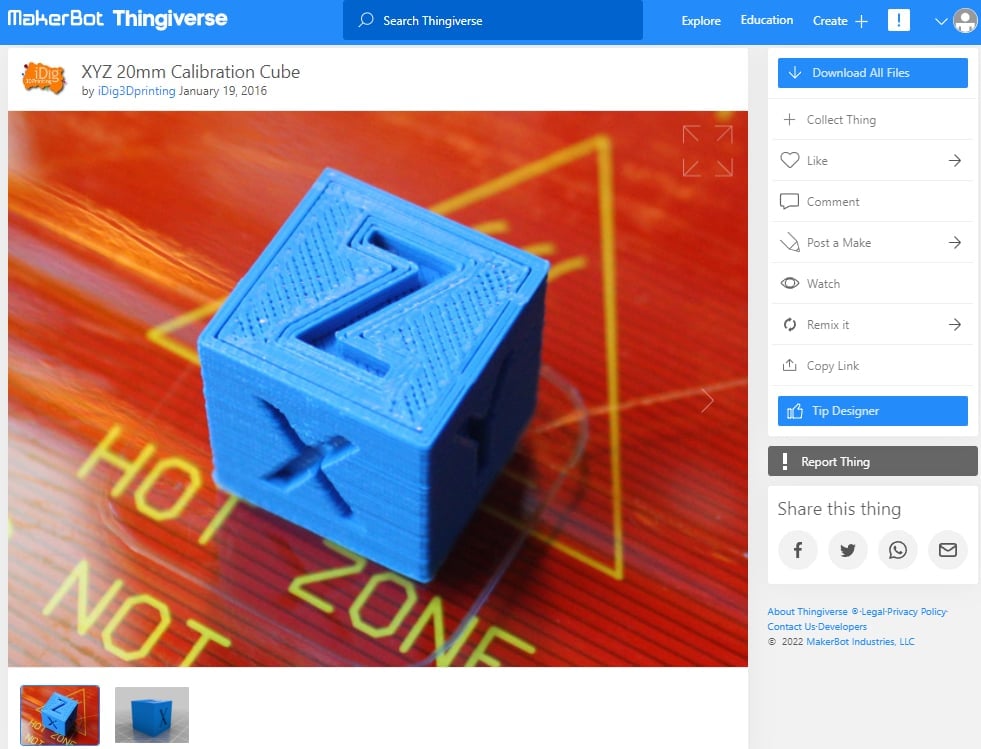 This simple calibration test cube is another very quick and easy object to 3D print in under one hour.
It can help you to further calibrate your 3D printer by measuring this model's dimension against the expected dimensions.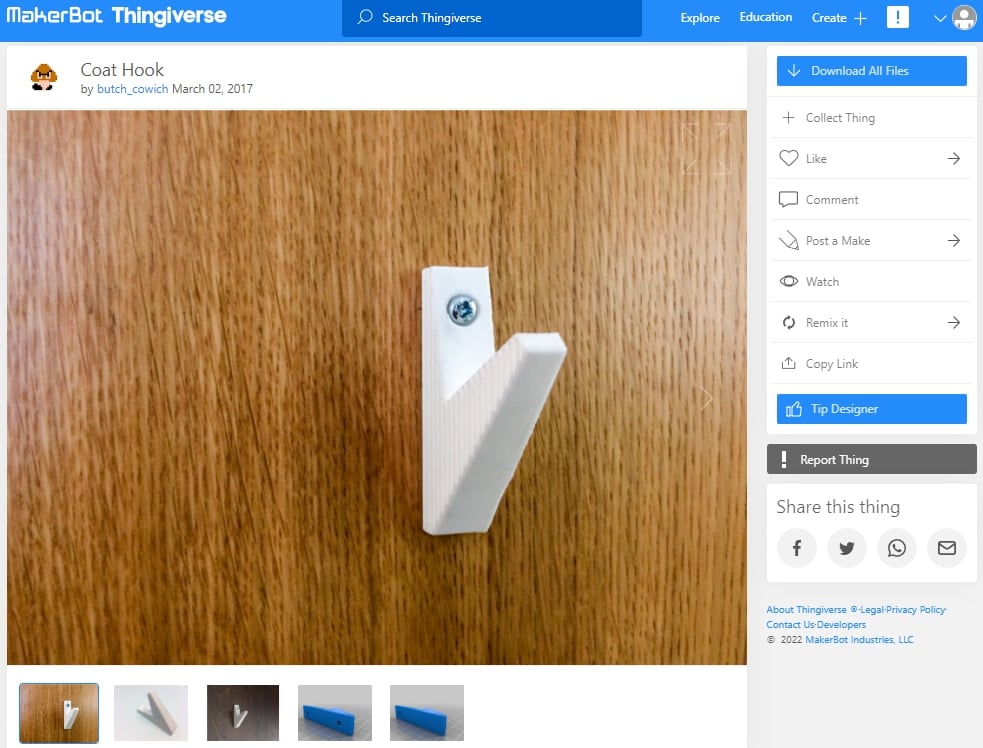 This simple but elegant Coat Hook is perfect for any kind of room in the house. Perfect to be printed with PLA, but also suitable for PETG and ABS.
Keep your house organized by placing a few of these around.
Hair Ornaments are a great fashion accessory, especially when you can fully personalize your own. This model is fully customizable, but also features nice options with musical notes that you can print right away.
Here is a video showing how to personalize your Hair Ornament model with different images.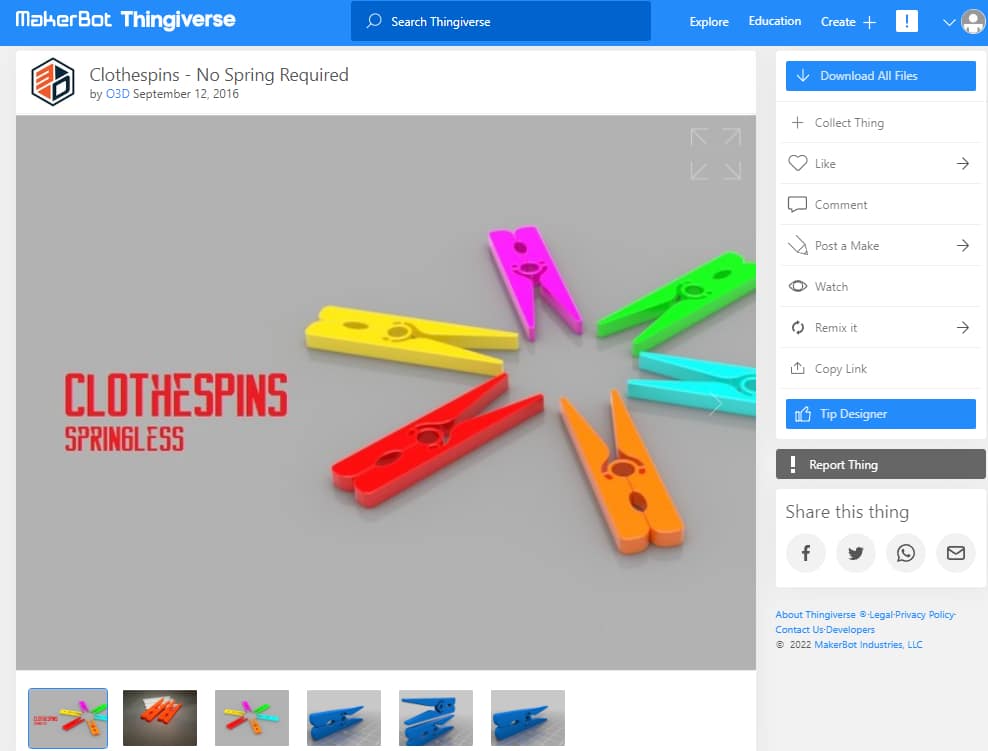 A Clothespin is something that is always good to have more of. Especially these, which are one piece, spring required.
They are more durable than wood ones and are perfect for camping or the beach.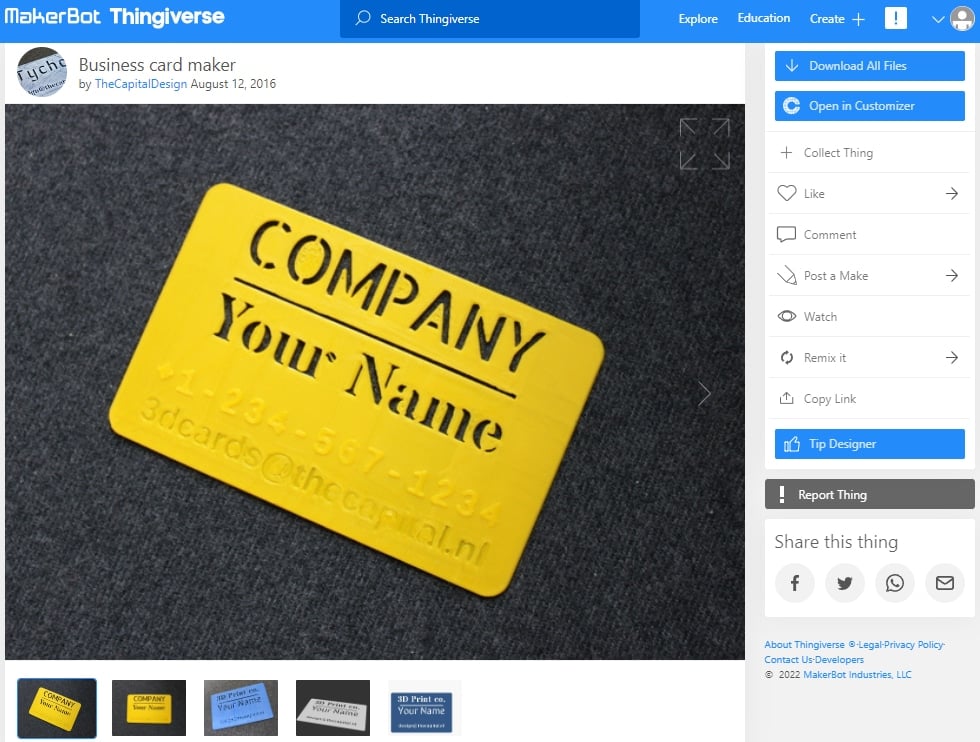 This customizable Business card is a great option for a quick print. You can put any text you want using OpenSCAD to edit the model.
The designer also recommends printing with bigger fonts, so the result looks better.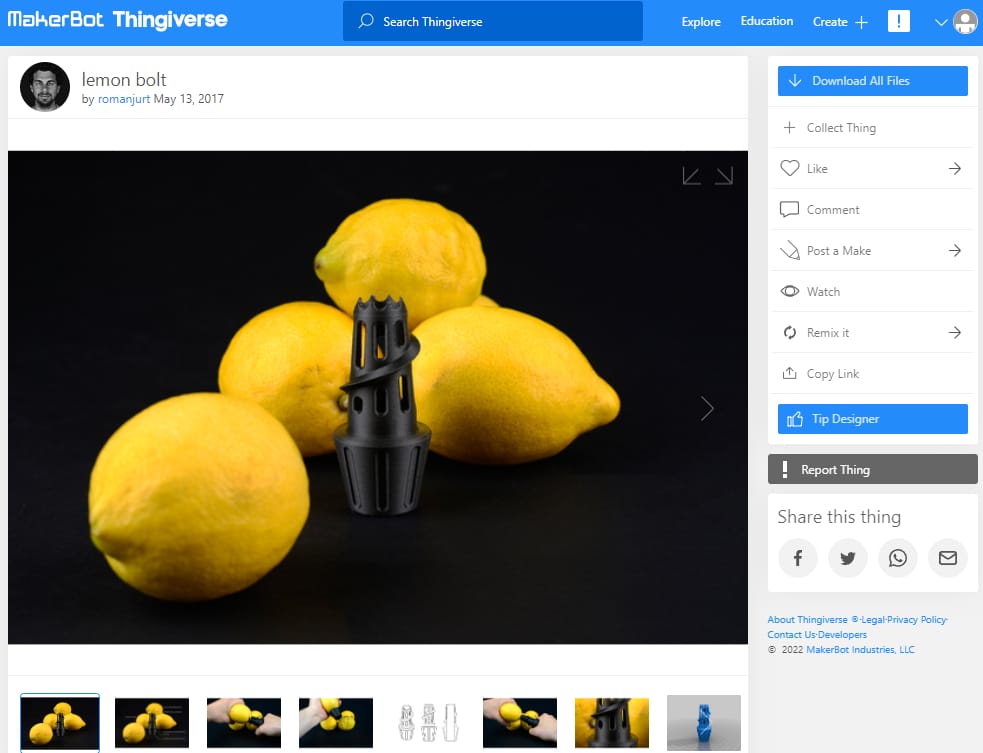 The Lemon Bolt is great for anyone who needs a way to get as much juice off a lemon as possible. 
A very easy to use and lightweight tool, the Lemon Bolt is a great addition to any kitchen.
Here is a video of the Lemon Bolt doing its job.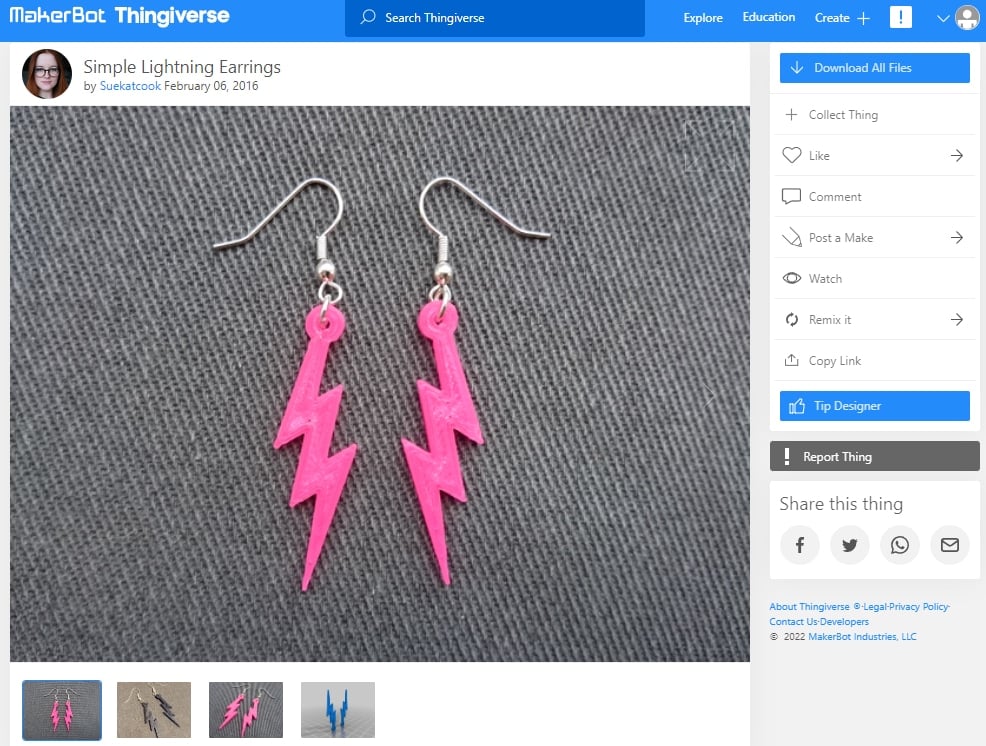 These Simple Lightning Earrings are a great accessory for anyone looking to improve on their fashion style.
You'll need to get some 5mm Jump Rings and Earring Hooks to finish off the earrings. You can find both at Amazon for a nice price.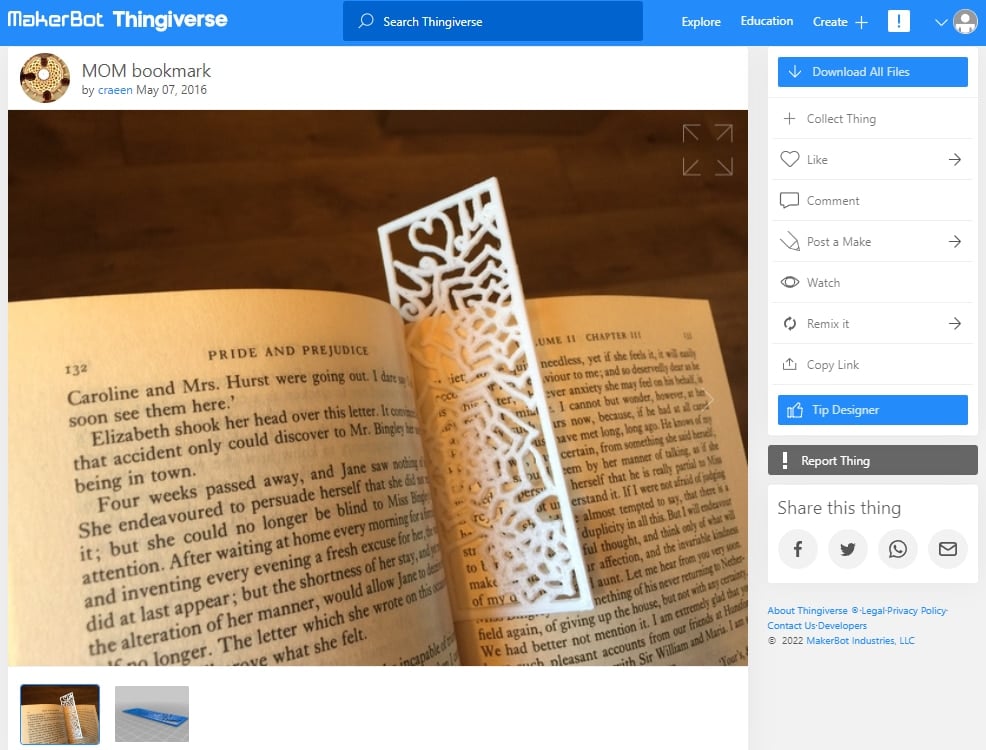 Make a nice gesture and give your mother a MOM Bookmark. It is a very quick print, and it has a lovely mother-daughter design.
It makes for an easy and nice little Mother's Day gift.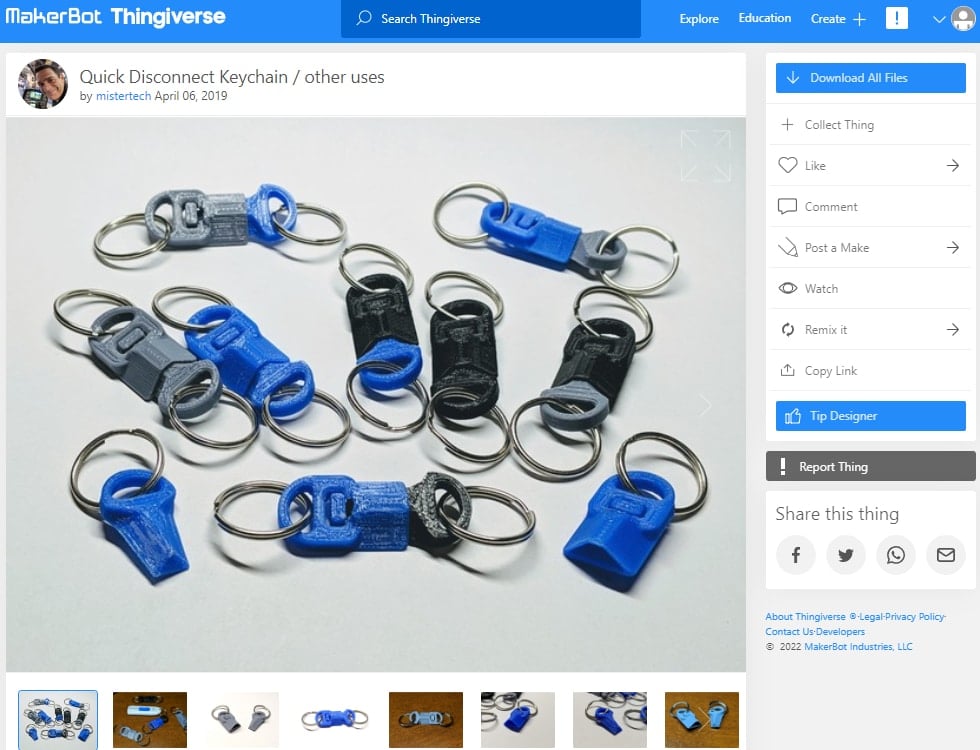 These Quick Disconnect Keychains take only 20 minutes to print and are great for many different purposes.
The release button will not disconnect accidentally, as the parts are pretty firm.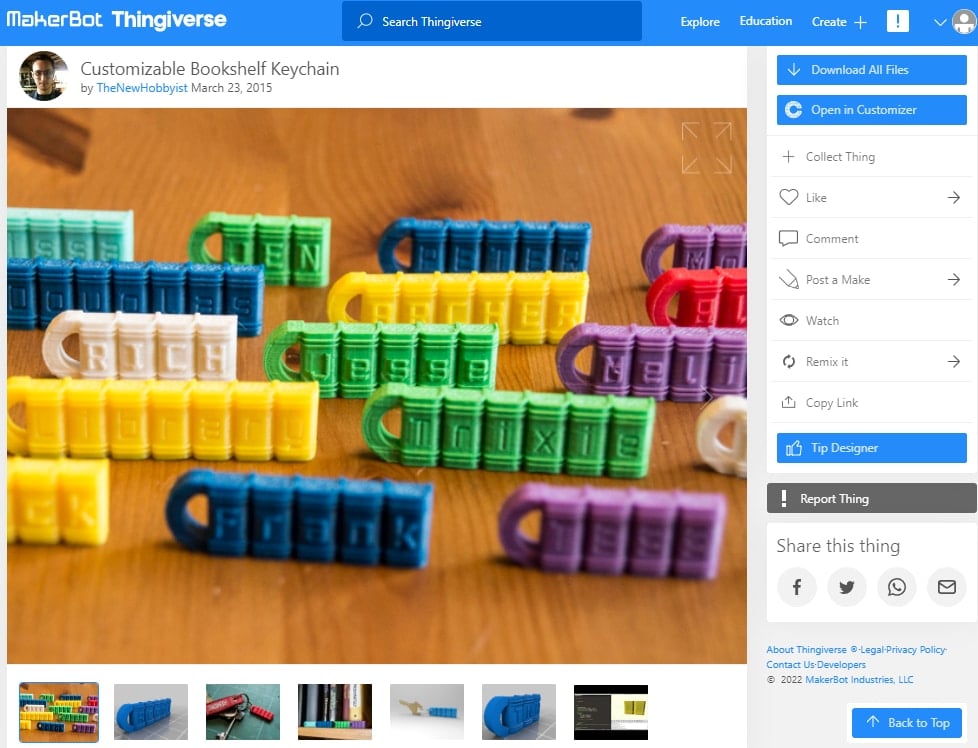 Keychains are a great gift in any occasion, especially this Customizable Bookshelf Keychain, which is very quick to print.
You can easily customize it with any text you like using the "Customizer" function on Thingiverse.
Check out a video of the build process for this model.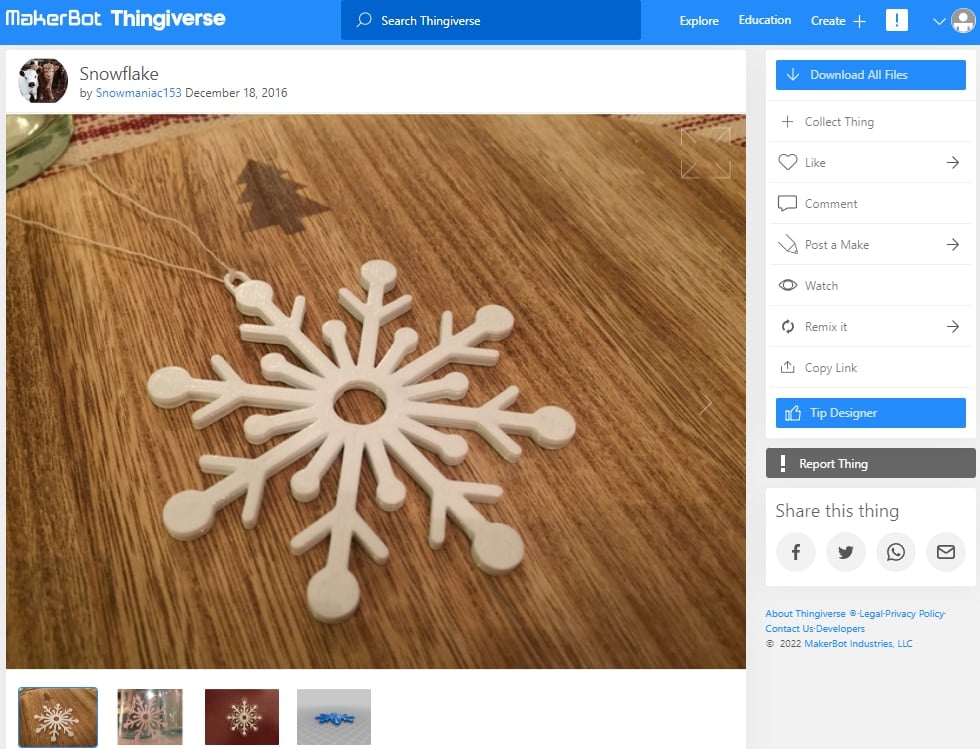 This Snowflake model is a great looking decoration for the Christmas season or just as a nice holiday gift.
It's very easy to print and comes with a hole to attach a string on it.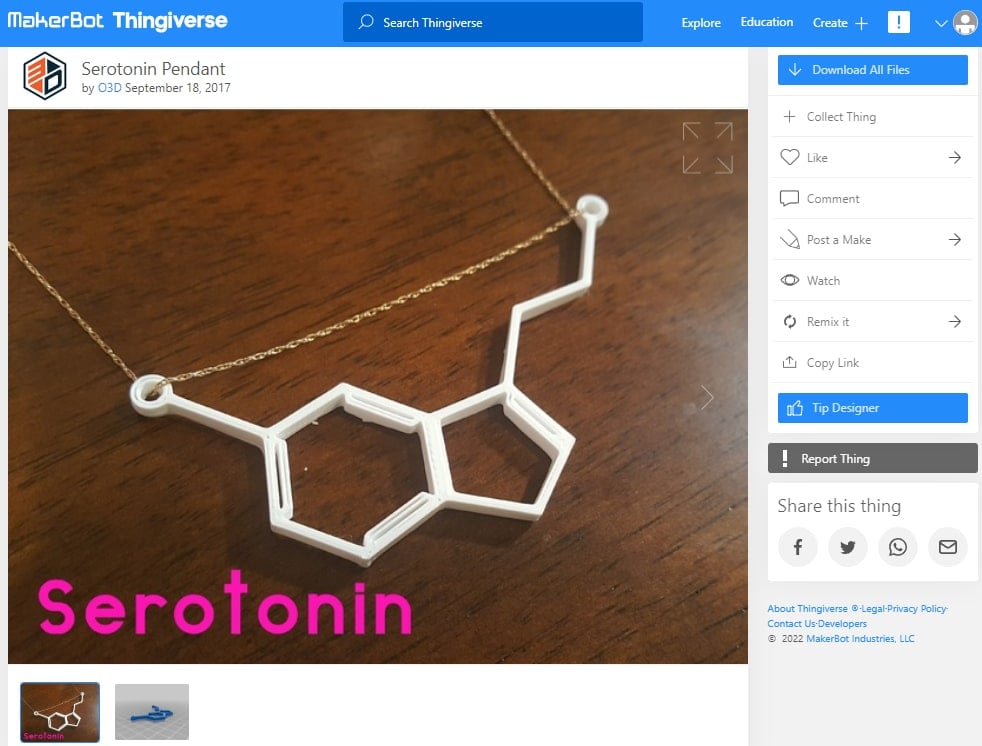 Serotonin is known as the "happiness molecule". Print a constant reminder to be happy with the Serotonin Pendant.
This fun necklace is very quick to print and will look great in any color.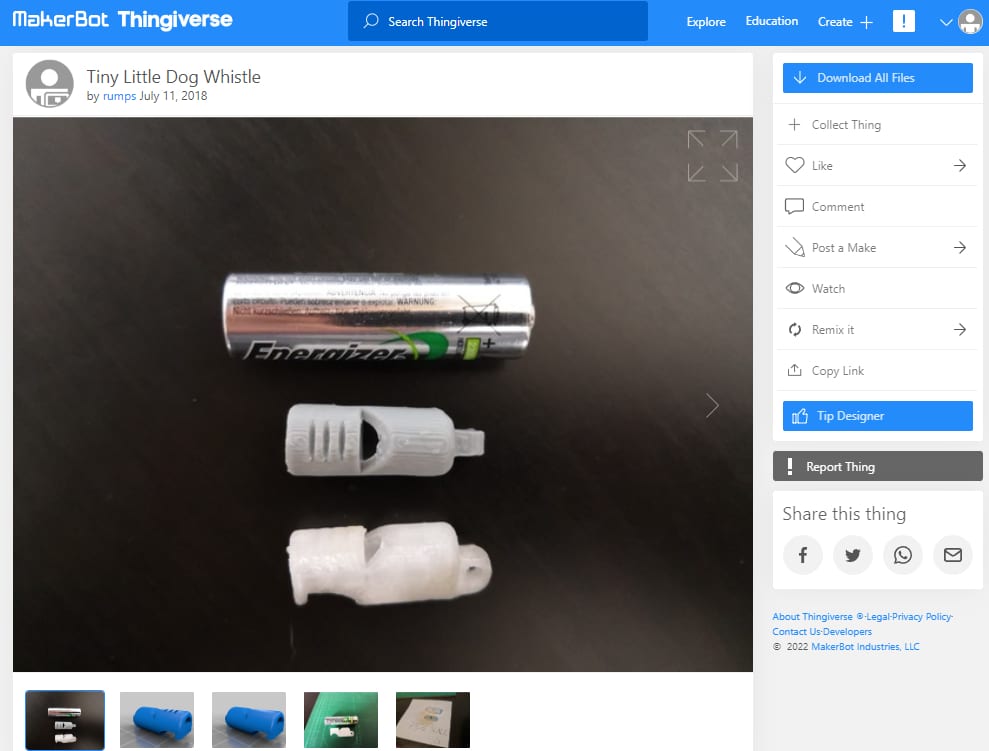 This Tiny Little Dog Whistle is a very quick print that will use very little plastic and is perfect for anyone who enjoys training dogs.
It is best printed in ABS or PLA, so it is sturdy and loud enough.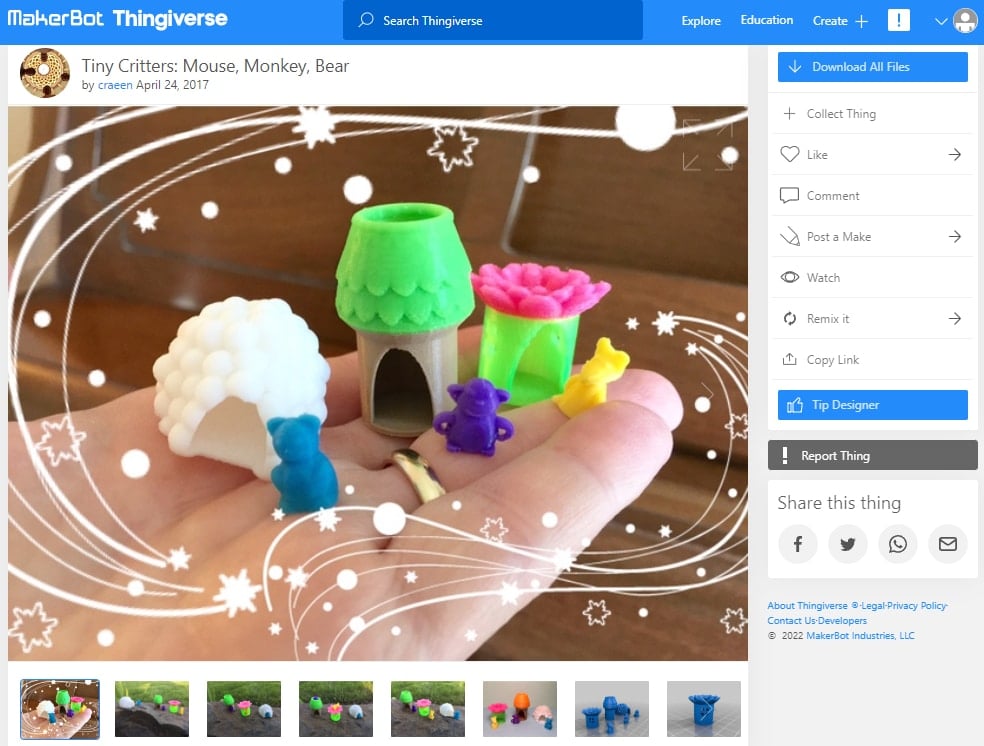 These Tiny Critters are extremely cute and a very fast print as well. Just be aware that as they are very tiny, it is only recommended for children above the age of four.
They have to be printed with a layer height of 0.1mm, that way all the details will show up.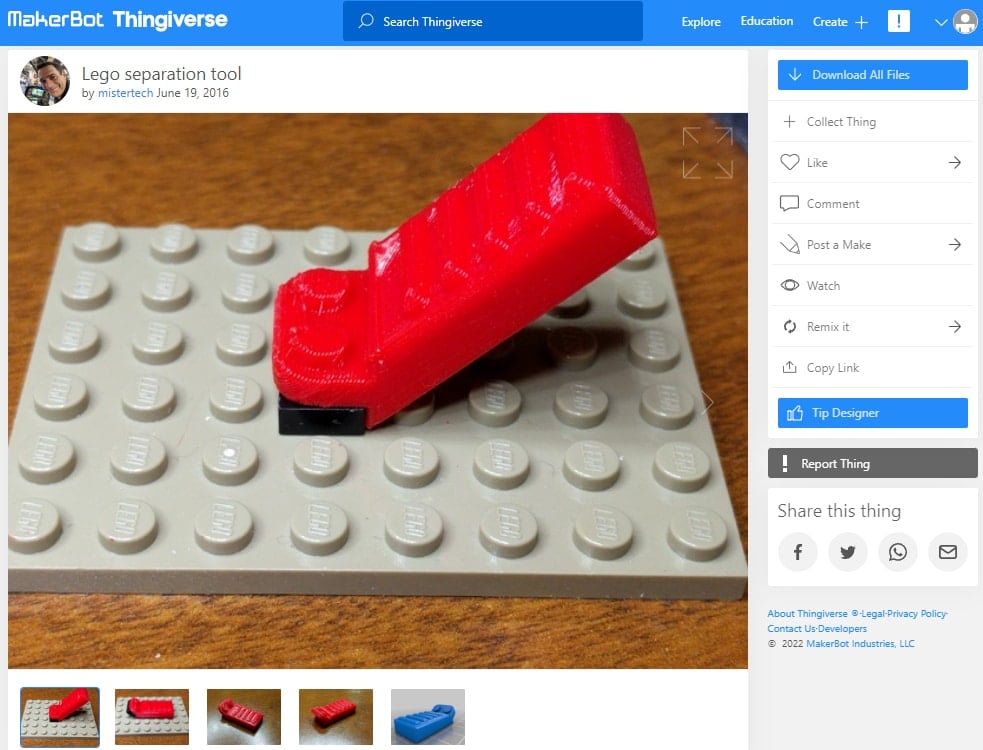 Ever had trouble separating a tiny piece of Lego? Then this Lego Separation Tool will be perfect for you.
No more stuck Legos with this very quick to print tool.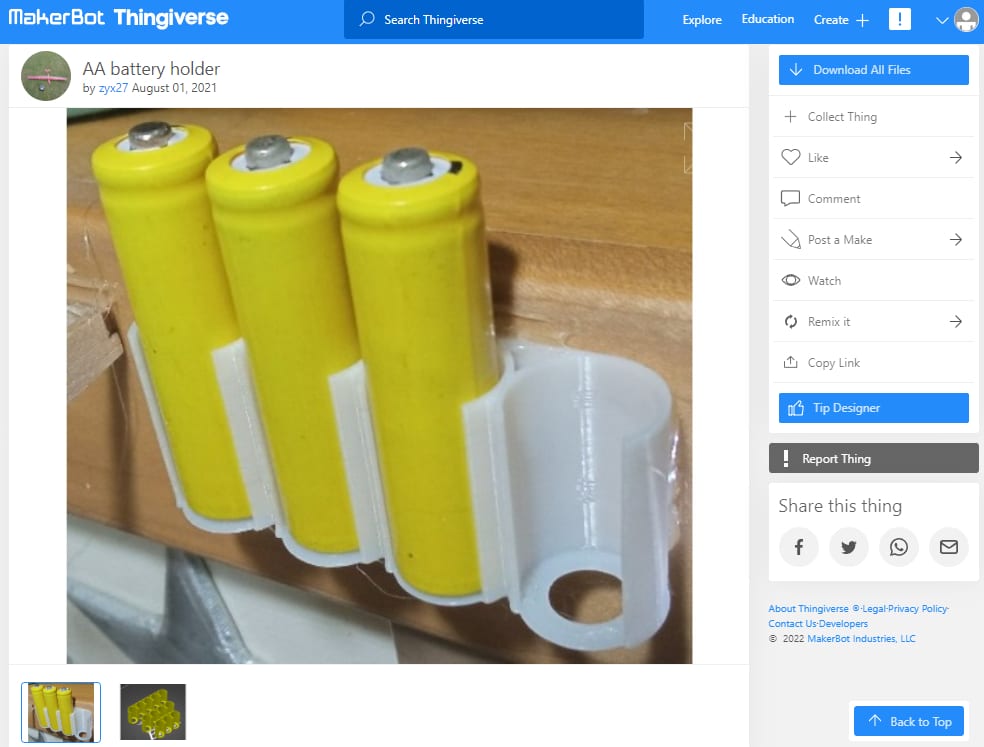 This AA Battery Holder is a great option for a quick and easy object to 3D print in under one hour.
It is perfect to be printed with PLA and you can stick it to a wall in your working area.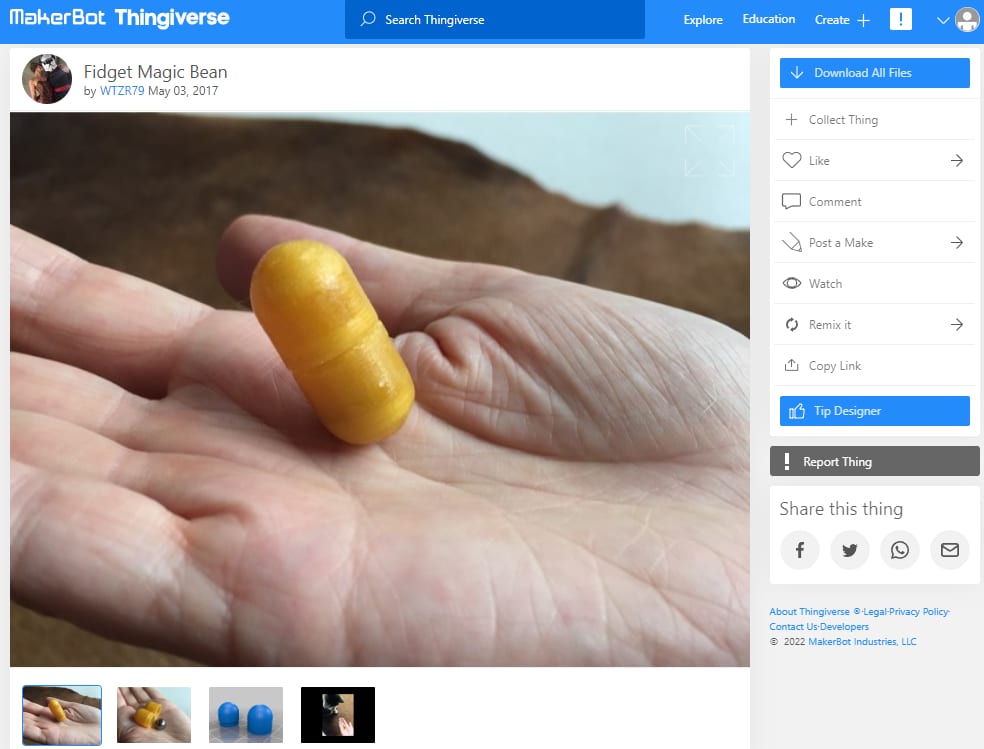 The Fidget Magic Bean is another fidget toy option that is quick and easy to print in under an hour. Perfect for those fascinated by magic beans and looking to relieve their stress with a fidget toy.
Check out the video below to see the Fidget Magic Bean in action.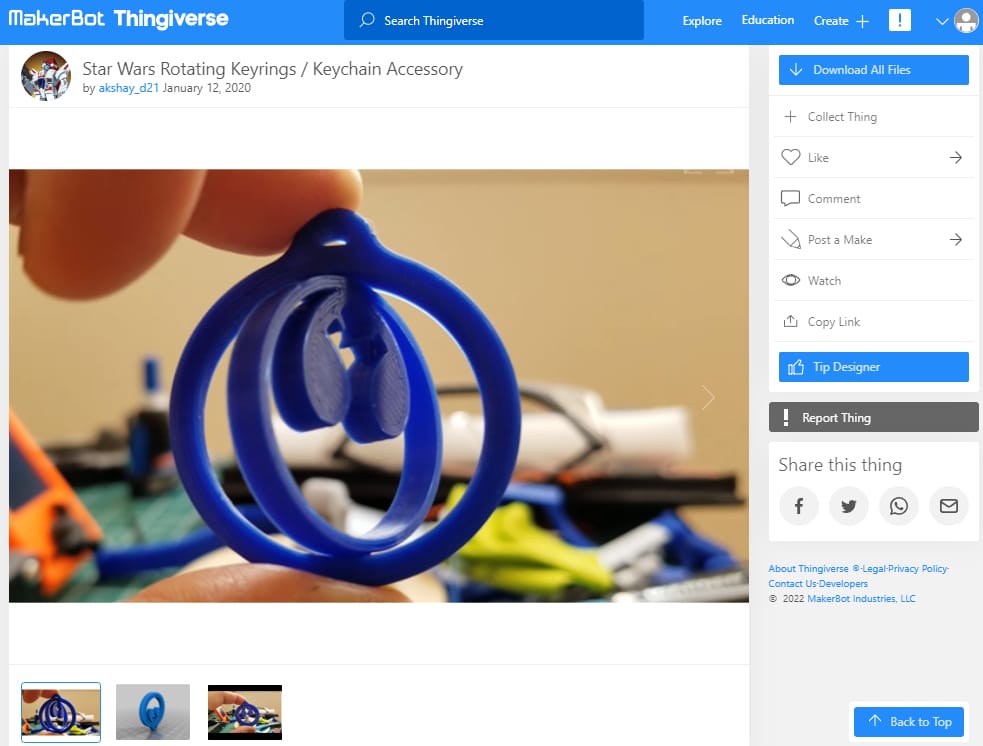 Even if you are not a Star Wars fan, this rotating keychain will catch your attention. It is very easy to print and looks awesome when done.
It can be printed using PLA and with no supports. 
Check out the video below showing the printed Star Wars Rotating Keyrings.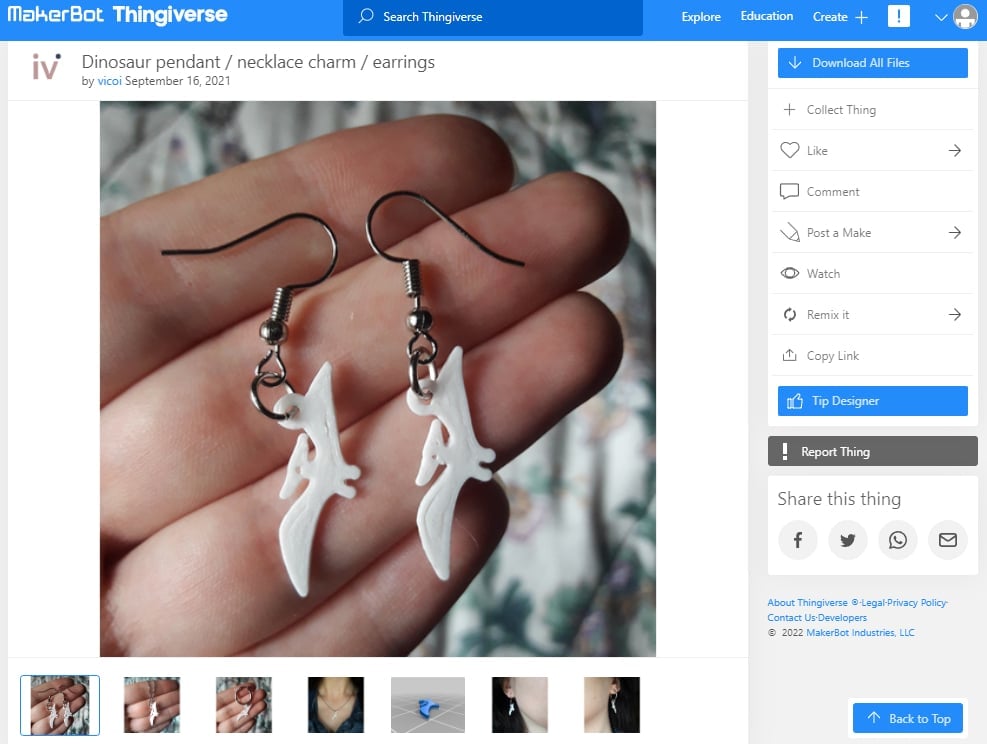 The Dinosaur Pendant is an awesome little gift that can be turned into a necklace or a pair of earrings. 
This cute design of a pterodactyl will print really quick and easy.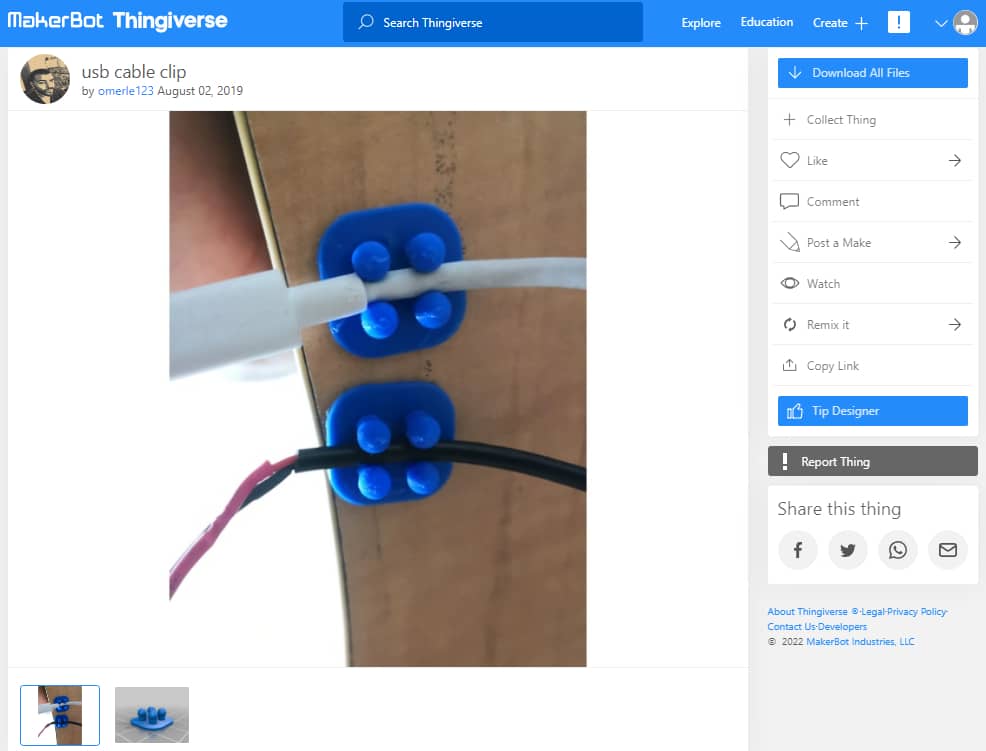 Do you have a lot of problems with USB cables going everywhere? This USB Cable Clip will make organizing your wires a lot easier.
This is a very easy print, perfect for a filament such as PLA.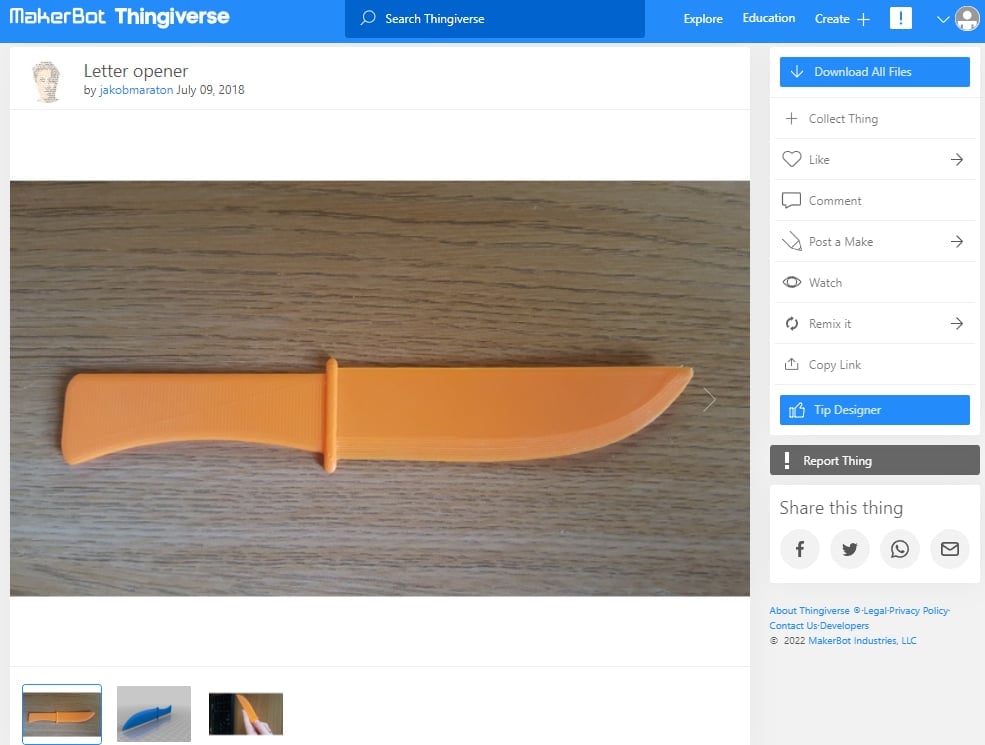 This Letter Opener is a very quick print and a very helpful tool for open letters and papers alike.
It is very effective and can be printed in different sizes depending on your needs.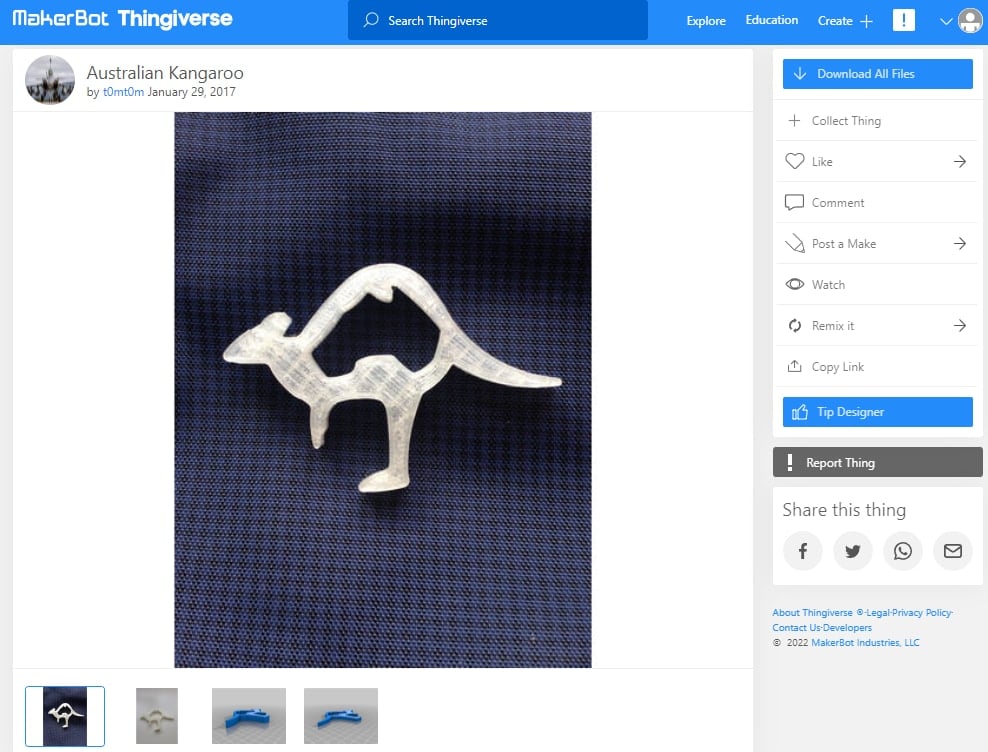 The Australian Kangaroo is a perfect model for beginners, as it is an extremely easy and quick print to do.
It also looks great as a small piece of decoration for an office desk.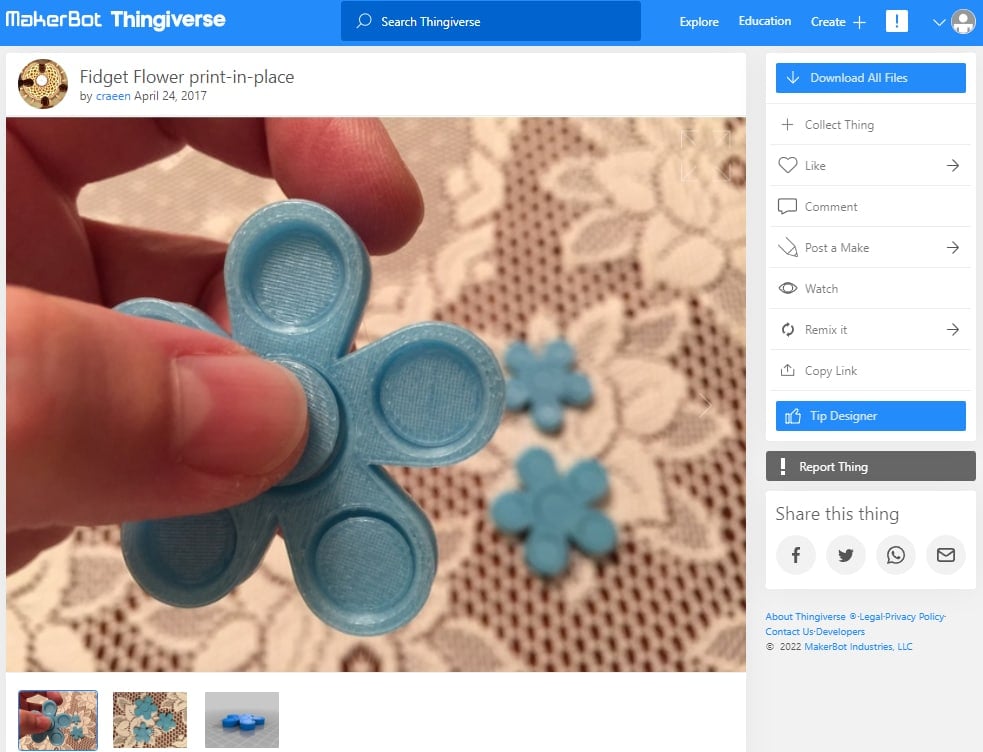 The Fidget Flower is a different design for the fidget spinner, perfect for little girls who want a more cute fidget spinner option.
Print it at 100% size for bigger hands and at 80% size for smaller ones.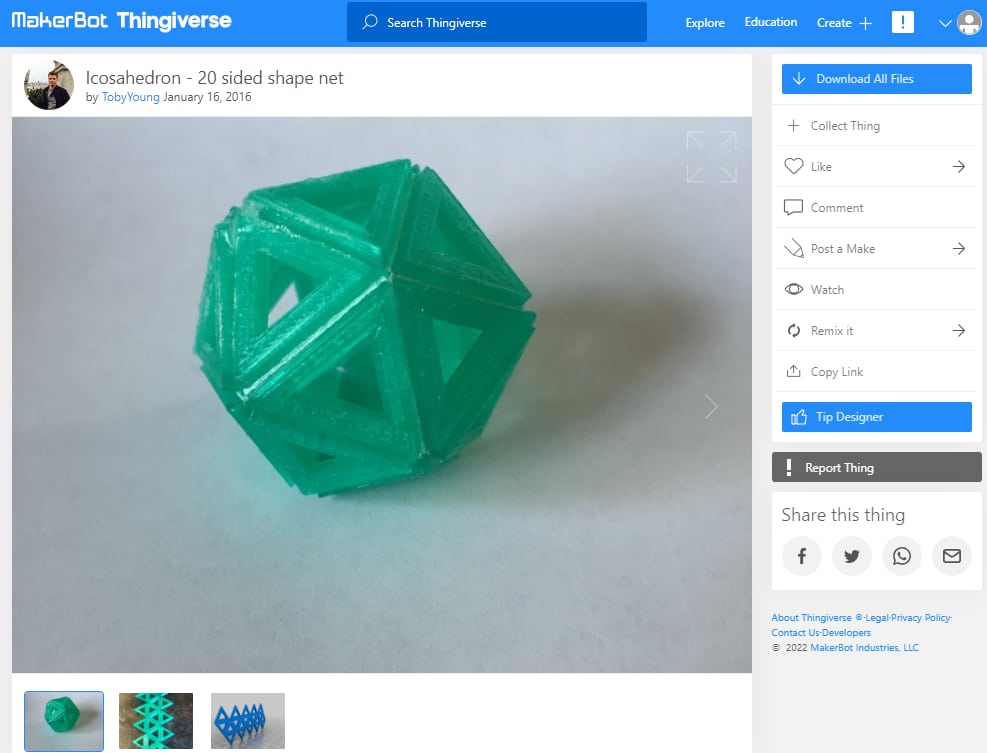 Icosahedron is just a complicated name for a 20 sided shape net. It is a perfect model to teach kids about different shapes and what a net is.
It is a very quick model to print, taking about 40 minutes to be done.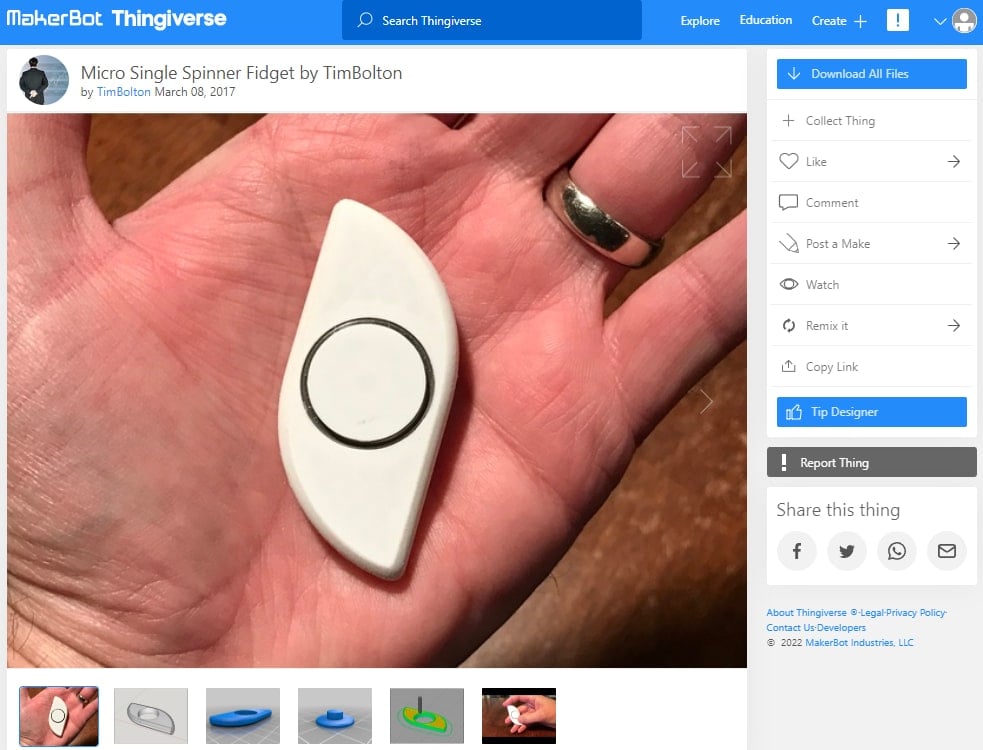 The Micro Single Spinner Fidget is a fidget spinner made for little children, that can't really use a normal spinner because of their small hands.
Just be aware that you may want to print these 1% larger depending on your printer's tolerances, so it will be easier for the bearings to fit.
Here is a video showing the Micro Single Spinner Fidget working.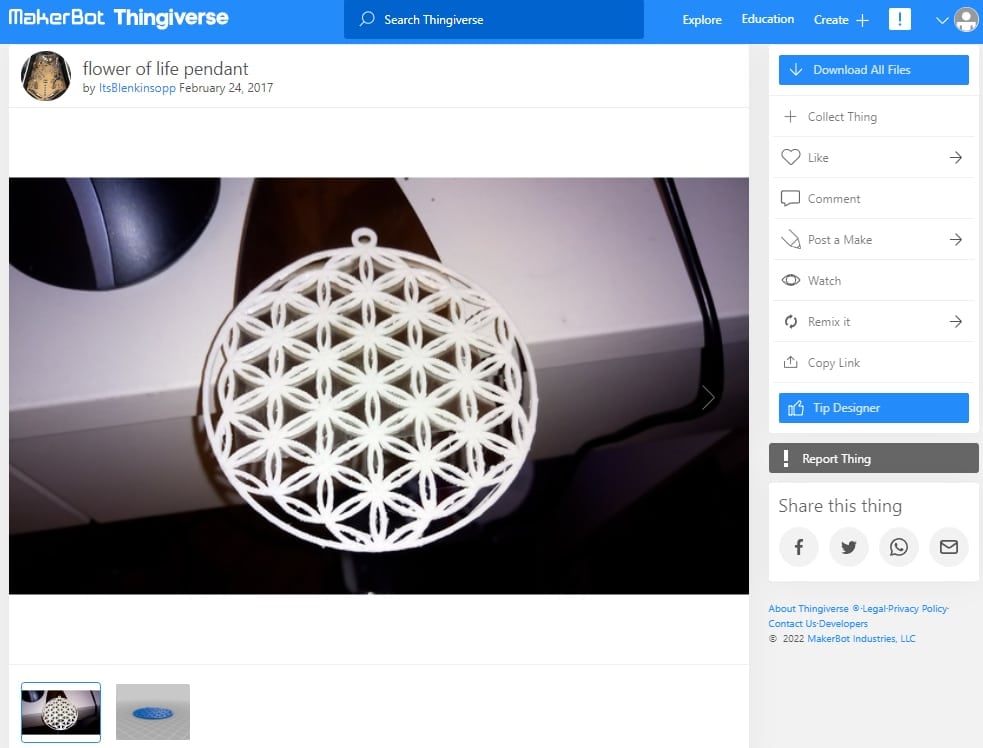 This Flower of Life Pendant can serve as either decoration or accessory as you can hang around your house or wear it as a necklace.
It is very quick to print and can also serve as a great gift.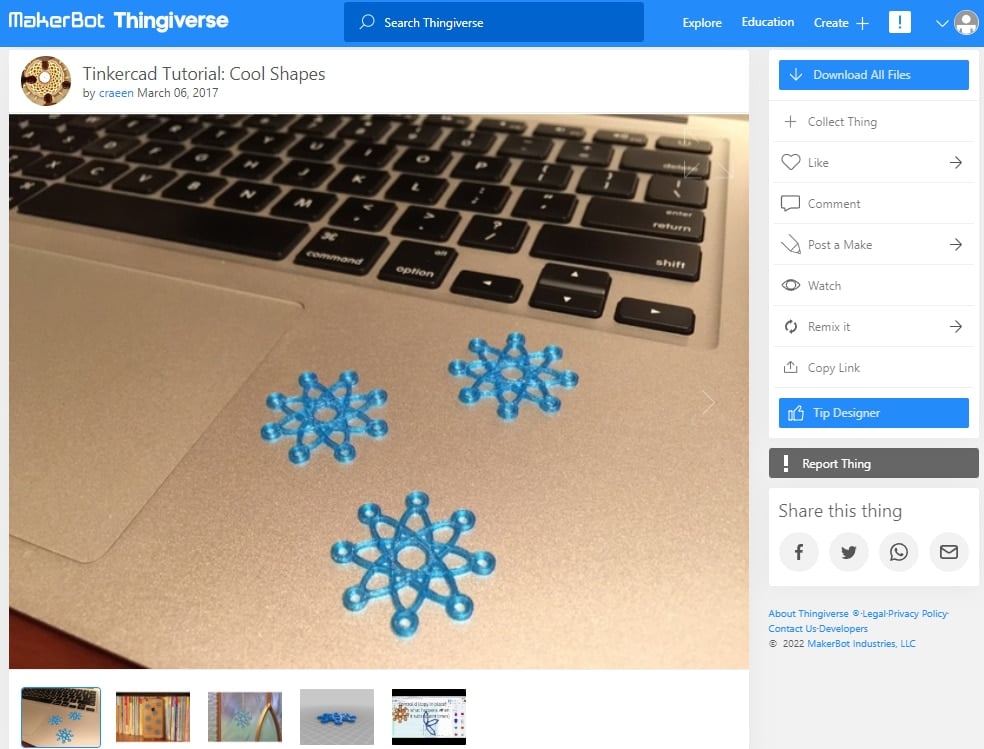 These cool shapes are perfect for a Tinkercad Tutorial, that way you can learn more about how to create patterns which can be become 3D printable models.
These can be printed in just a few minutes, so they are perfect for a tutorial.
Learn how to create these cool shapes on Tinkercad watching the video below.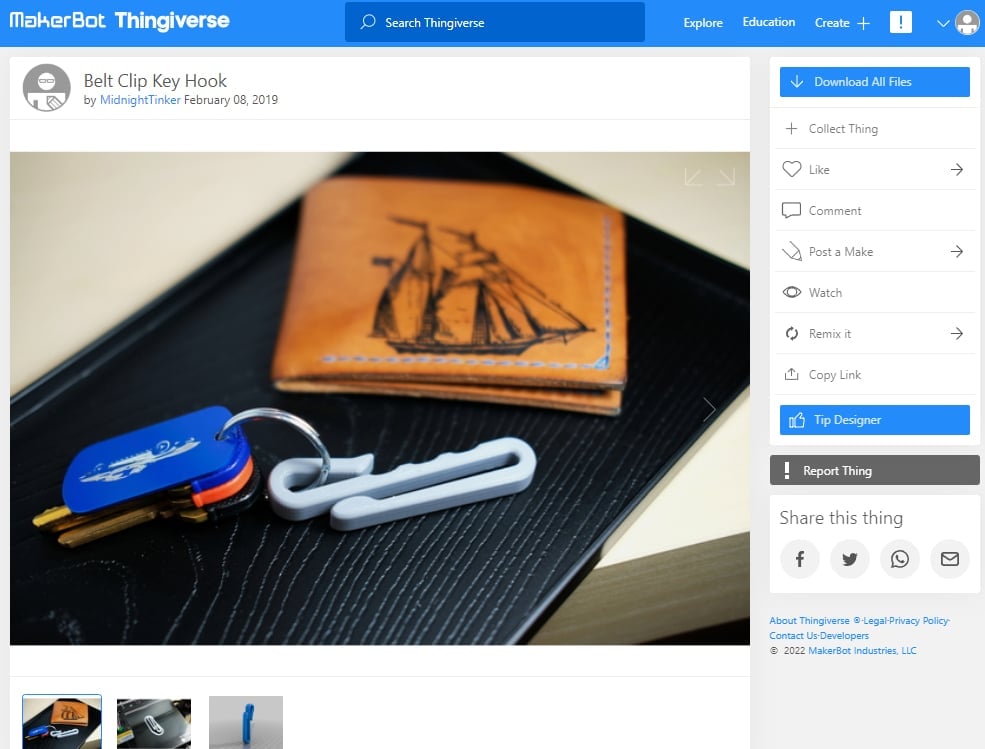 This Belt Clip Key Hook is perfect for any kind of keys and was made for a 1.5'' wide leather belt.
It prints under one hour, and it doesn't require any work after it, being ready to be used.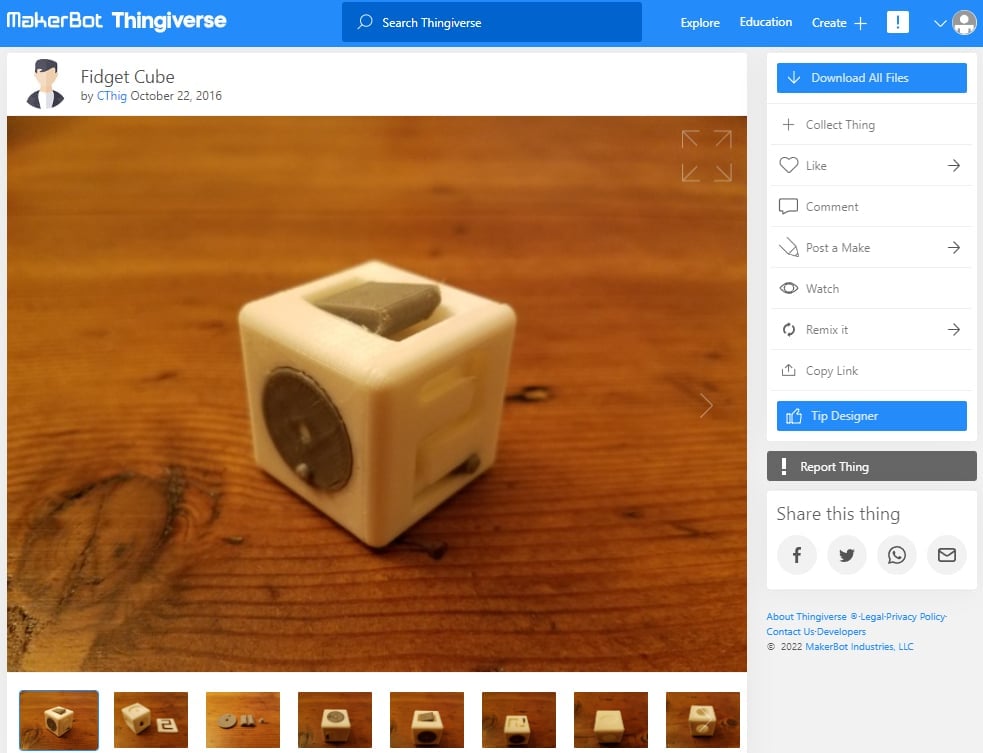 The Fidget Cube is another great fidget toy that can help you get rid of your anxiety or stress within just a few minutes.
This design is lightweight and portable besides having moving parts to keep your hands moving, helping your senses.