30 Best Minecraft 3D Prints You Can Create Today
There are a lot of cool Minecraft models to 3D print, from objects to characters, which you can find for free online. 
For this article, I've compiled a list of the 30 Best Minecraft 3D Prints. Go ahead and download any of the models below for free.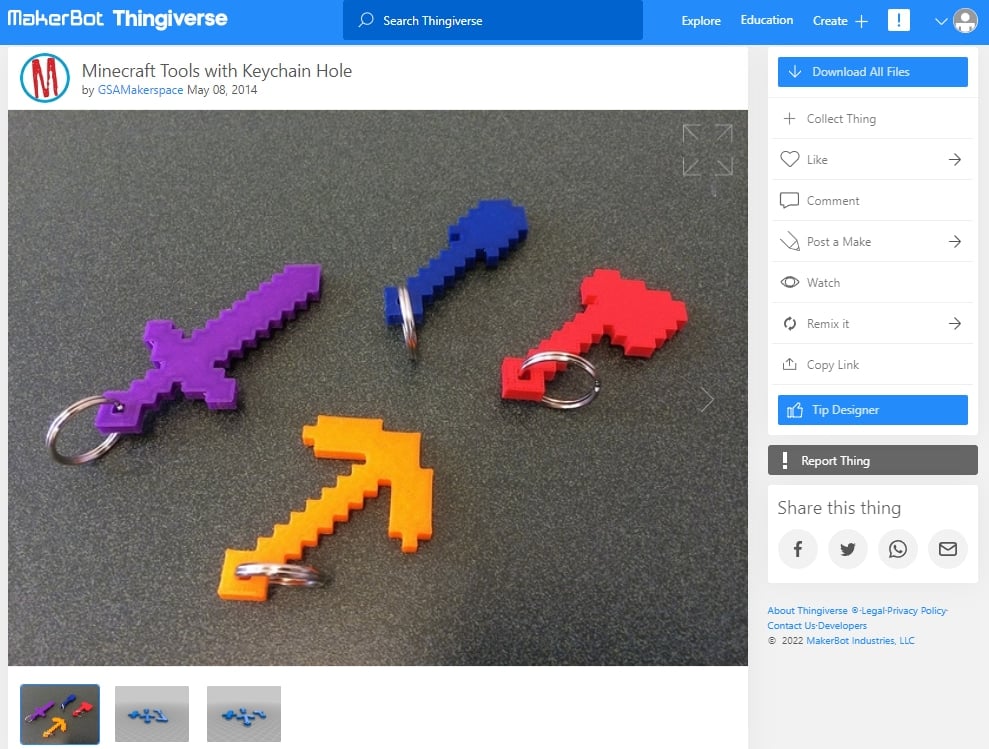 If you enjoy the Minecraft tools, then this keychain will be perfect for you. It features the pickaxe, the sword and the shovel.
You can keep just your favorite one and use the others as nice little gifts.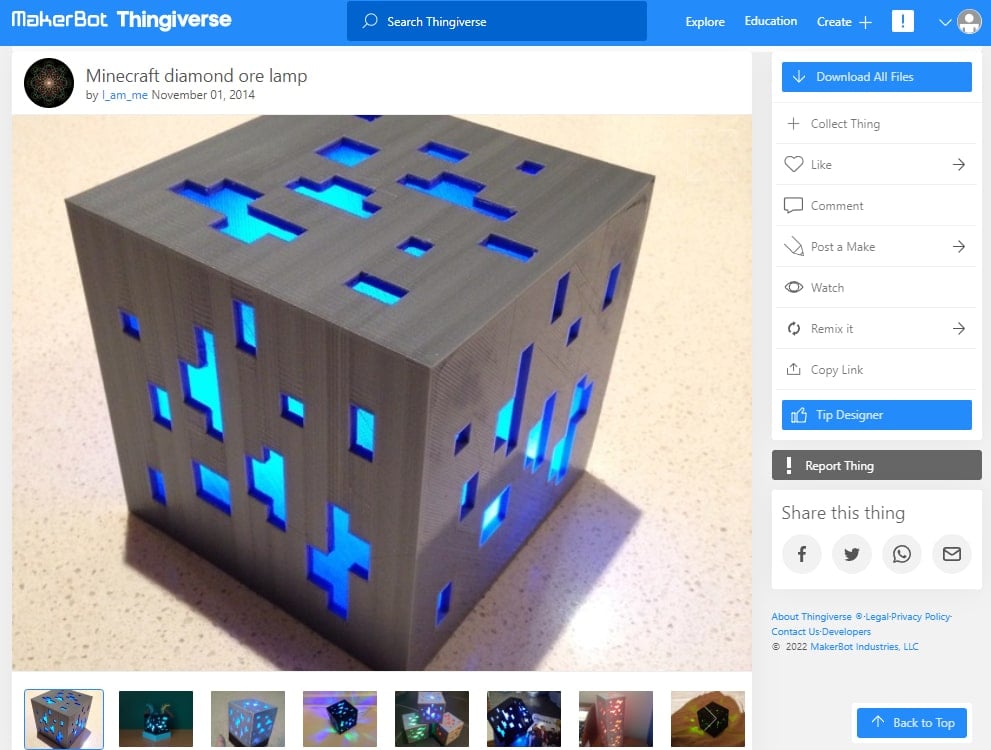 This Minecraft Diamond Ore Lamp is a perfect gift for people of any age, especially fans of the game.
Just be aware that you'll need to purchase a few extra items to make the lamp fully working, such as a couple of RGB LED Lights, which you can find at Amazon for a great price.
Check out the video below to see the Diamond Ore Lamp fully working.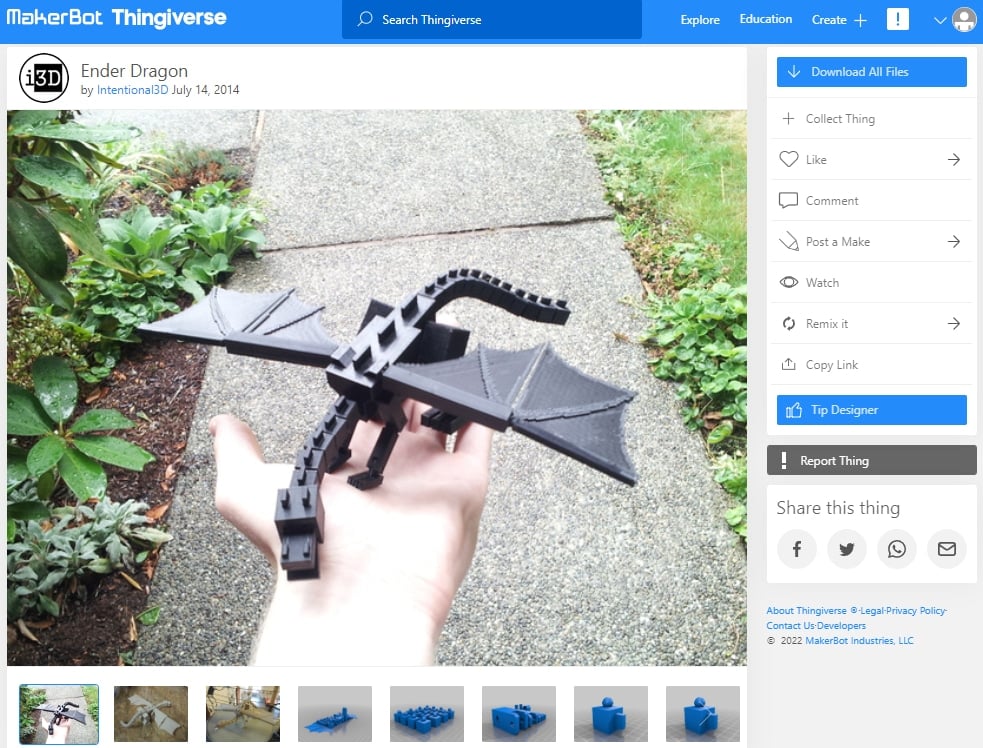 One of the most popular characters from Minecraft, this Ender Dragon model is articulated and rich on detail.
Just be aware that it consists of 48 different parts and will take around 30 hours to be fully printed.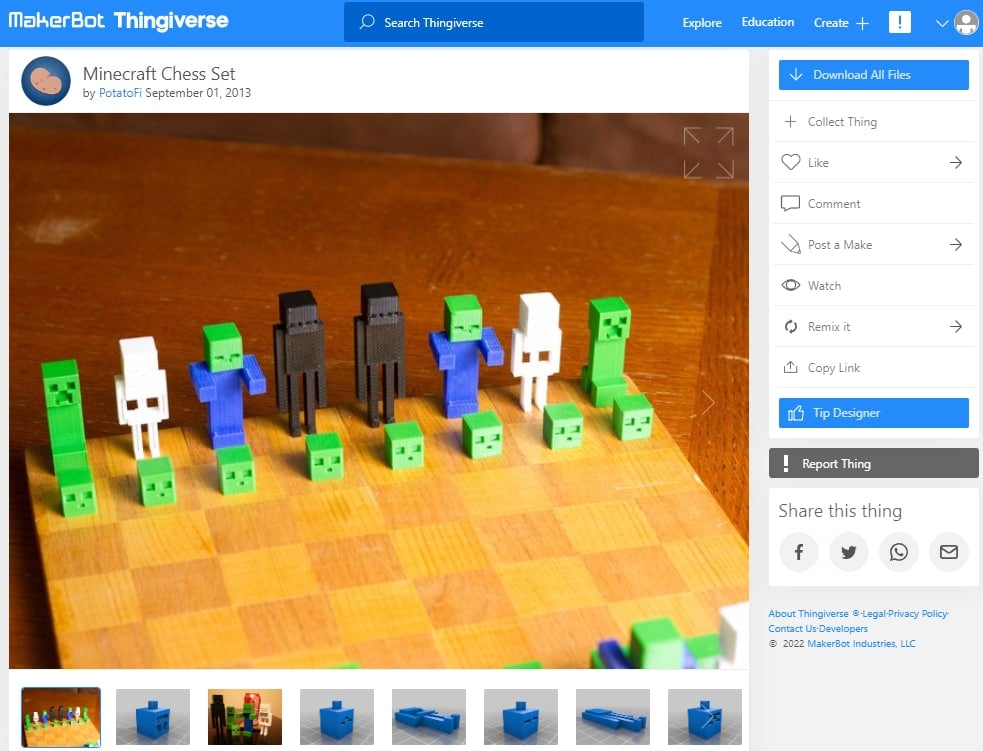 For any chess and Minecraft fans out there, this Minecraft Chess Set will be a perfect gift, impressing most game enthusiasts.
The theme used for the set was the Overworld Mobs. You can also scale up the pieces to have nice decorative miniatures.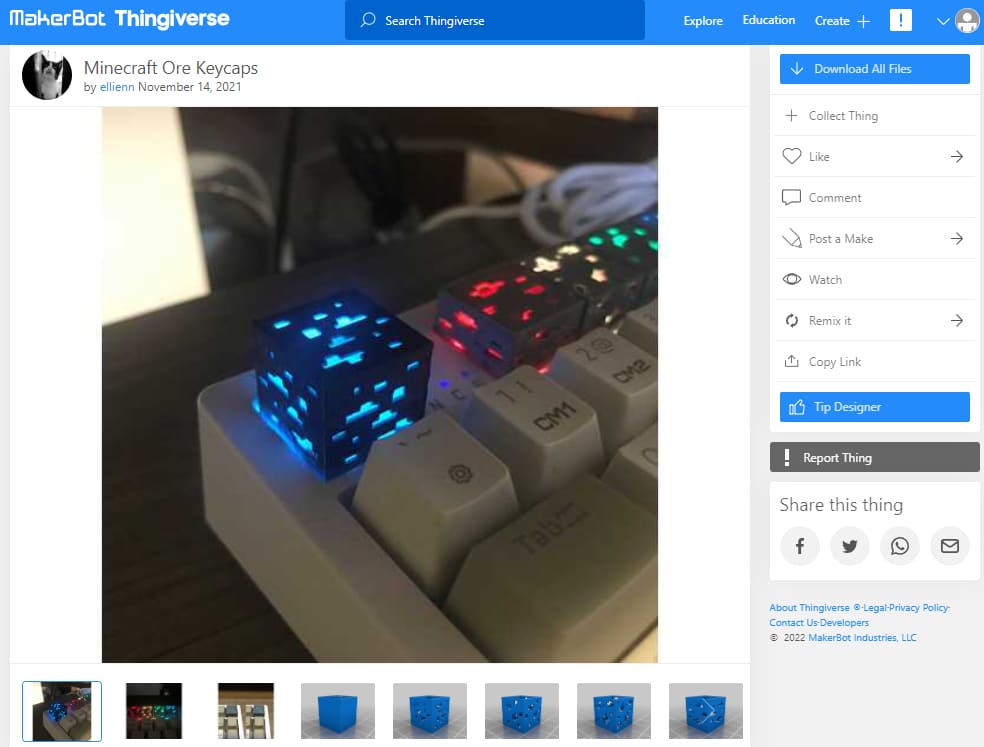 The Minecraft Ore Keycaps is one of the coolest Minecraft models available to download for free. It will make a great decoration on your computer.
They are designed to be the same height as the F keys in a normal keyboard and will impress anyone who sees them.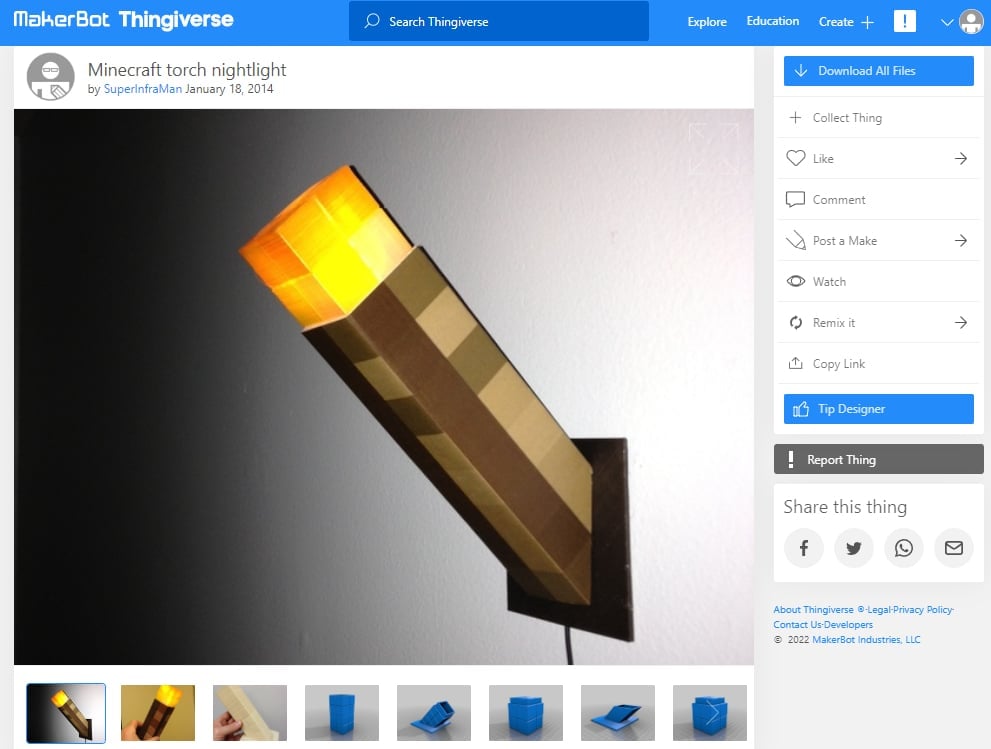 If you aren't a fan of the dark and like Minecraft, this Torch Nightlight is perfect for you. It was designed based on the mounted torchlights from Minecraft.
You'll need to purchase about eight Flickering LED Lights, which are available at Amazon with great reviews.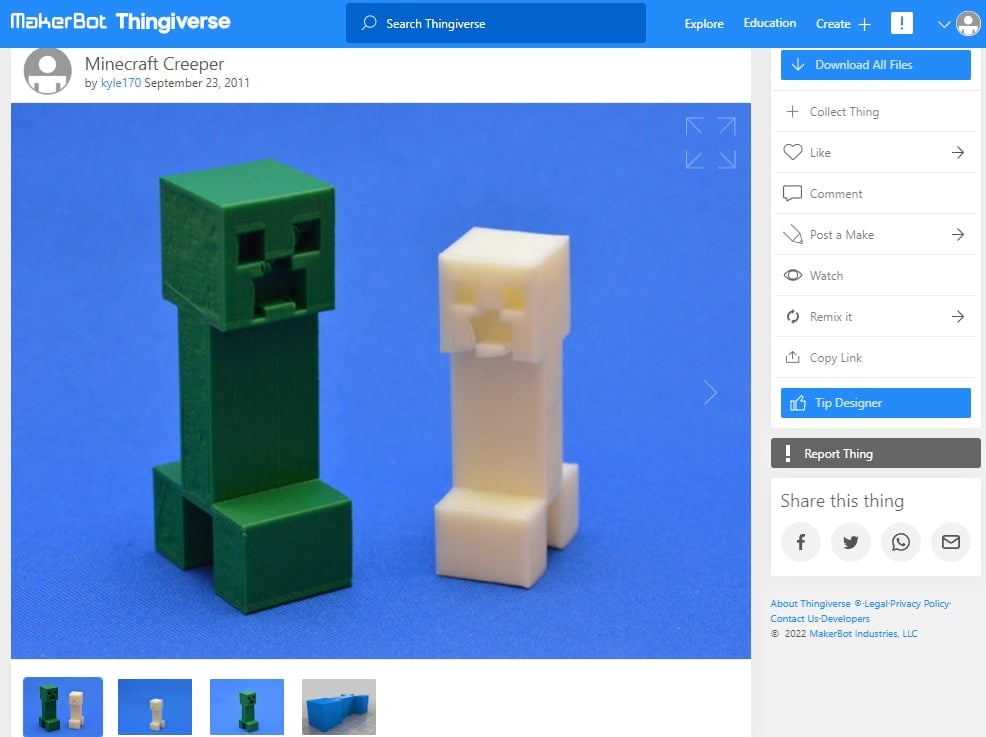 The Creeper is one of the most beloved characters from Minecraft, and you can have your own by printing this awesome model.
This model was created trying to achieve the scale of the character in the game, and it comes with two legs instead of four, so it has a stronger structure.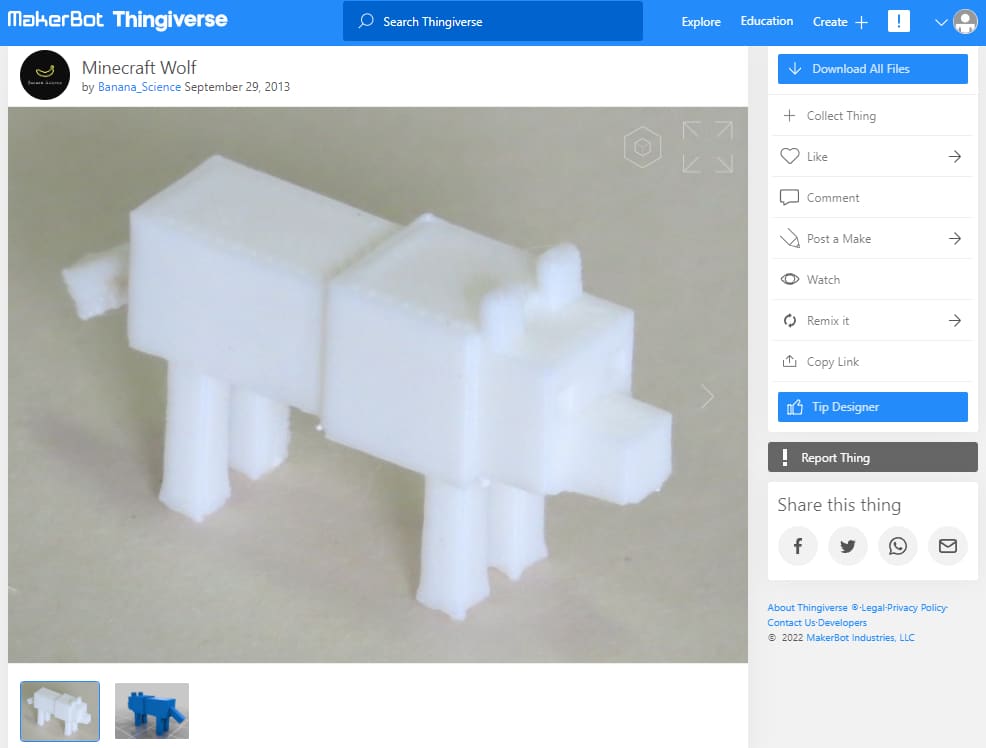 Once tamed, the Minecraft Wolf can be quite useful in the game, and this model would make a great gift for any Minecraft fans.
Most users who downloaded it recommend printing with supports on to achieve a better end result.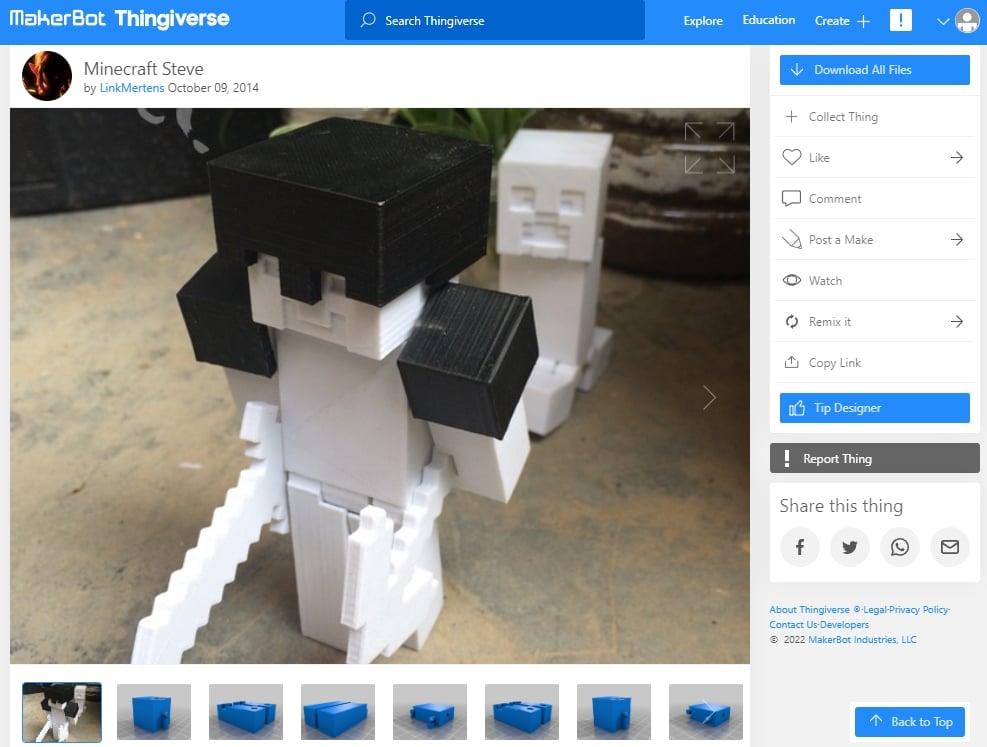 Steve is the main character from Minecraft and one of the most iconic characters from video game history.
This model comes with two different Steve heads, his normal one and a zombie version.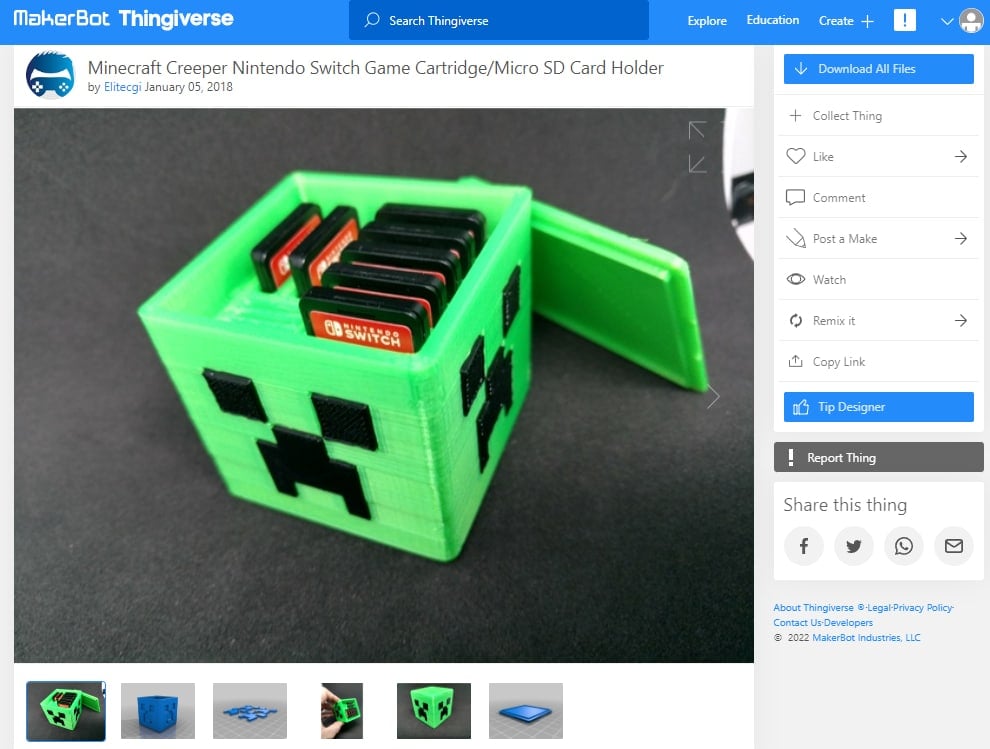 Many users have enjoyed this Creeper Cardholder model, which is ideal to store and organize your micro SD cards.
The Creeper Cardholder will also hold Nintendo Switch games, so it will be perfect to keep the game area organized.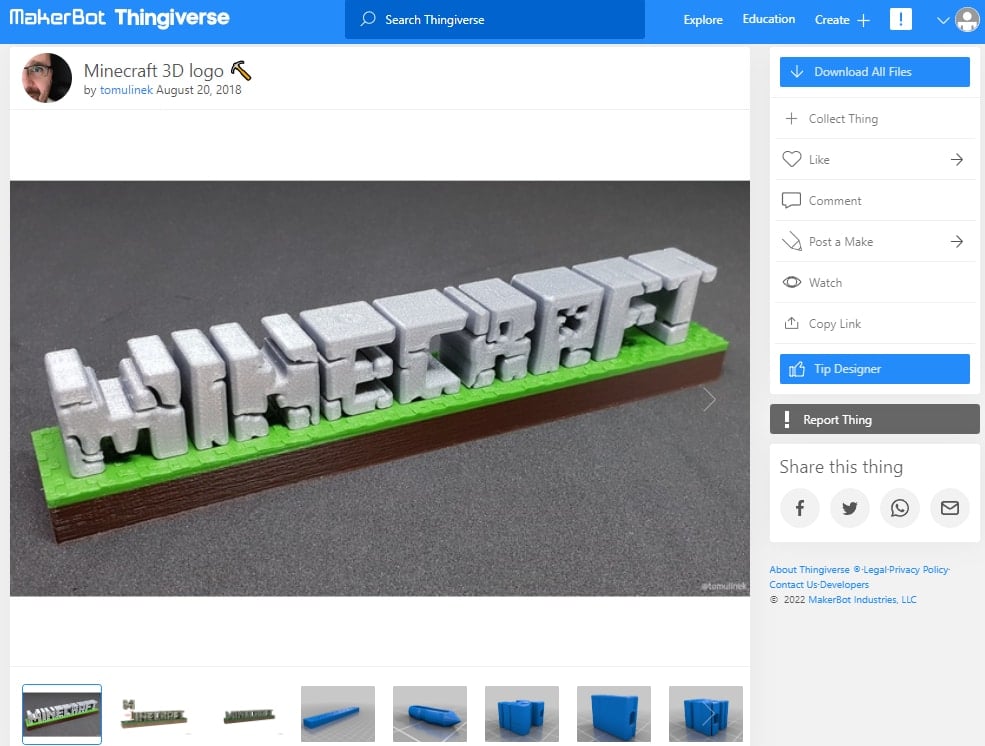 Having the Minecraft classic logo 3D printed is the best way to demonstrate that you are a genuine fan.
It doubles as a fun little ornament and a fantastic gift for anyone who enjoys Minecraft.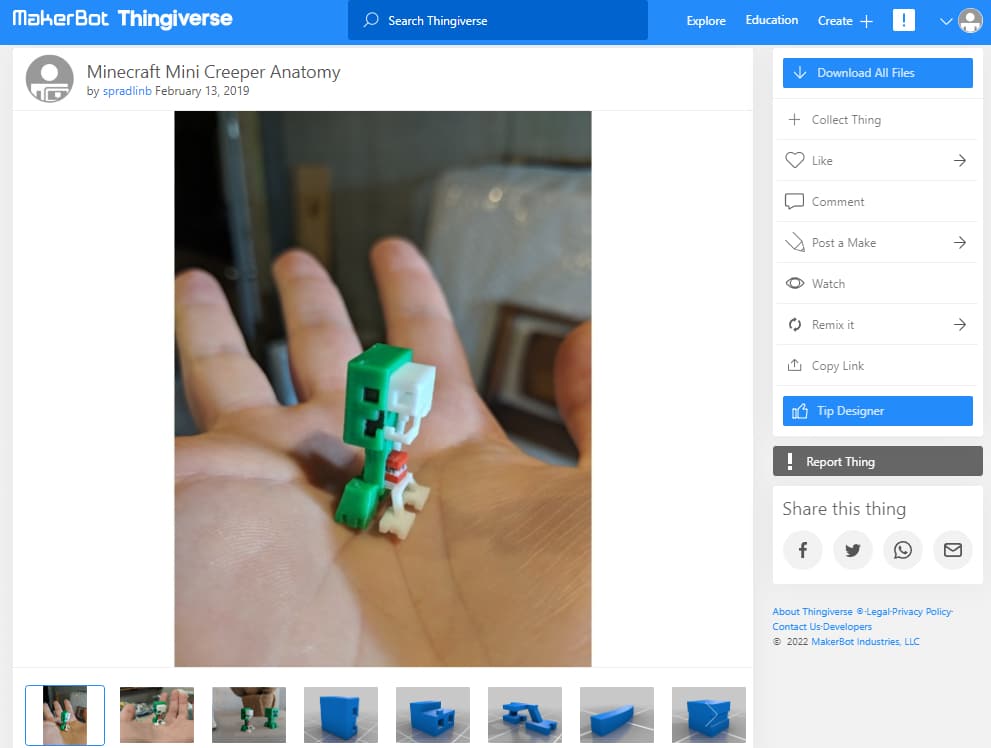 This Mini Creeper Anatomy is a really cool variation on the Creeper character, featuring a look into his skull and bones.
It comes in seven different parts and while most of them don't require supports, rafts or brim, the legs will require printing them with the help of supports.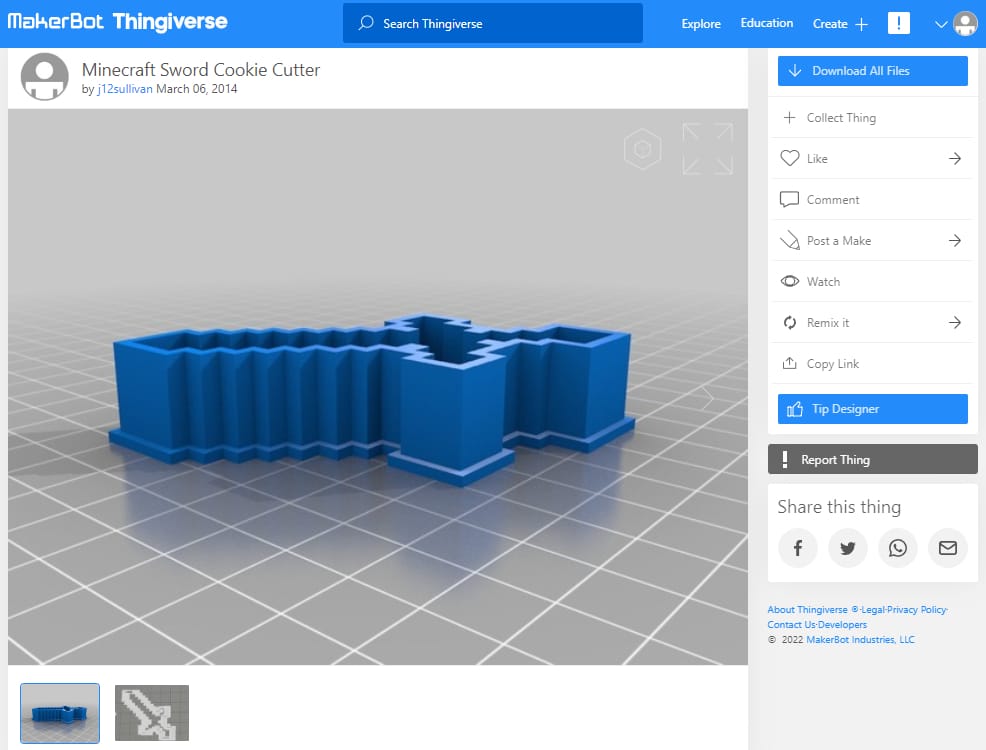 For those planning on having a Minecraft theme party or gathering, this Sword Cookie Cutter model will work perfectly.
It is a very easy to print model and will cut awesome sword shaped cookies for you and your friends to enjoy.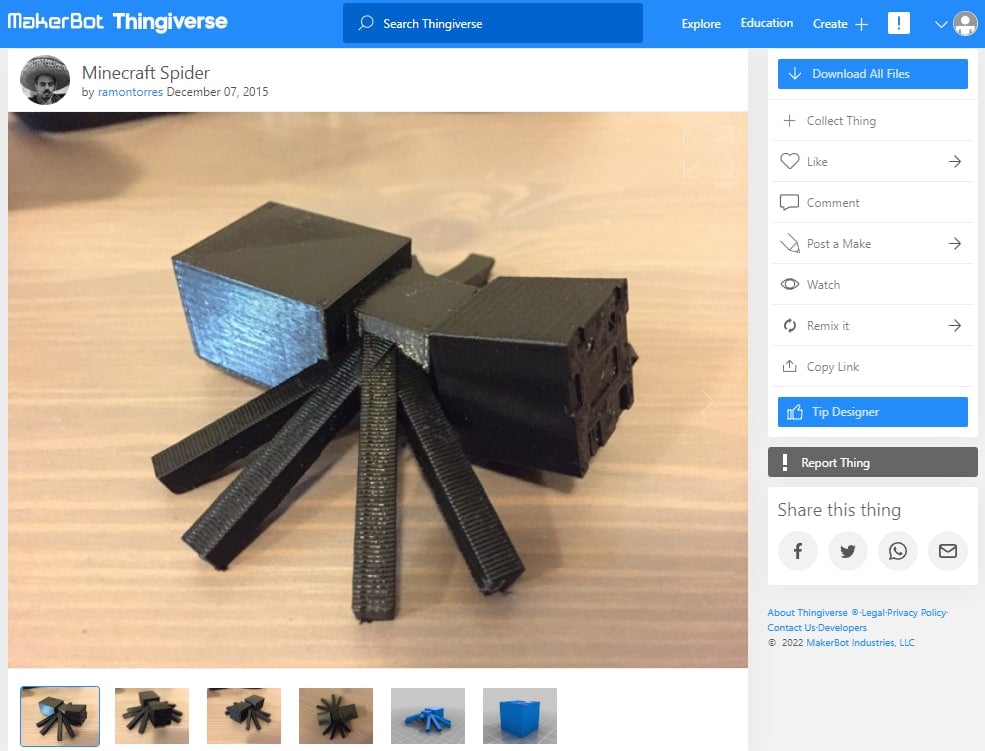 The Minecraft Spider is another awesome Minecraft model you can find for free to 3D print. It will make a nice little decoration as well as a cool gift for fans of the game.
You'll need to print the body with the help of supports and good adhesion, the head of the spider can be printed without supports.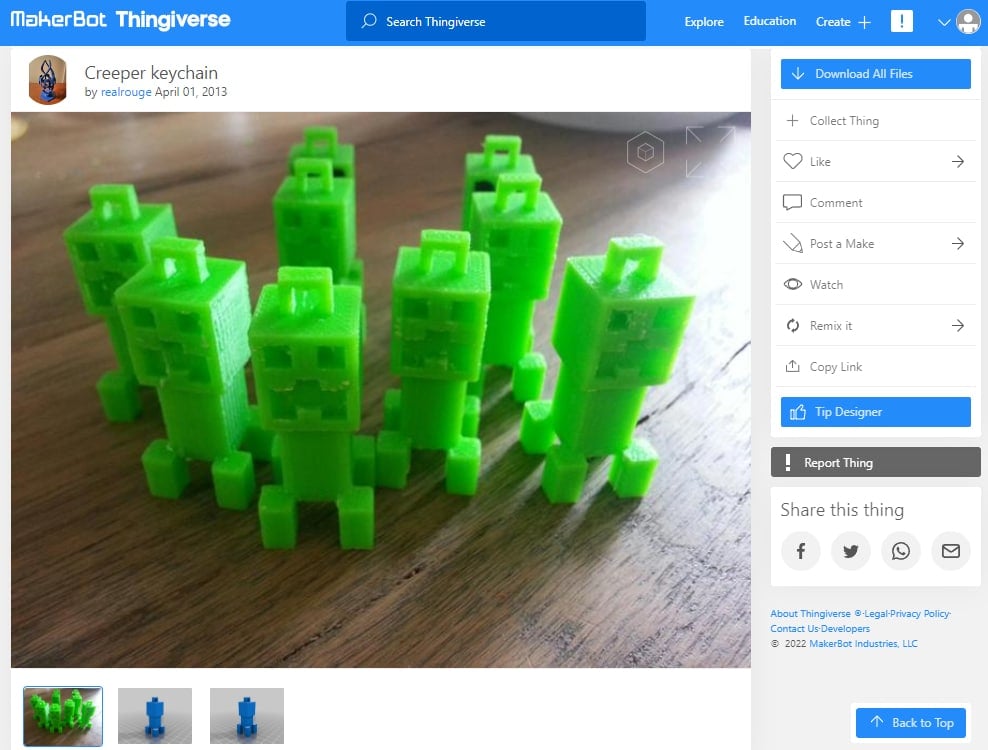 A nice and quick 3D print you can create is the Creeper Keychain, perfect for the fans of the Creeper character.
This is a real quick print that you can easily make for yourself or to gift any Minecraft fans out there.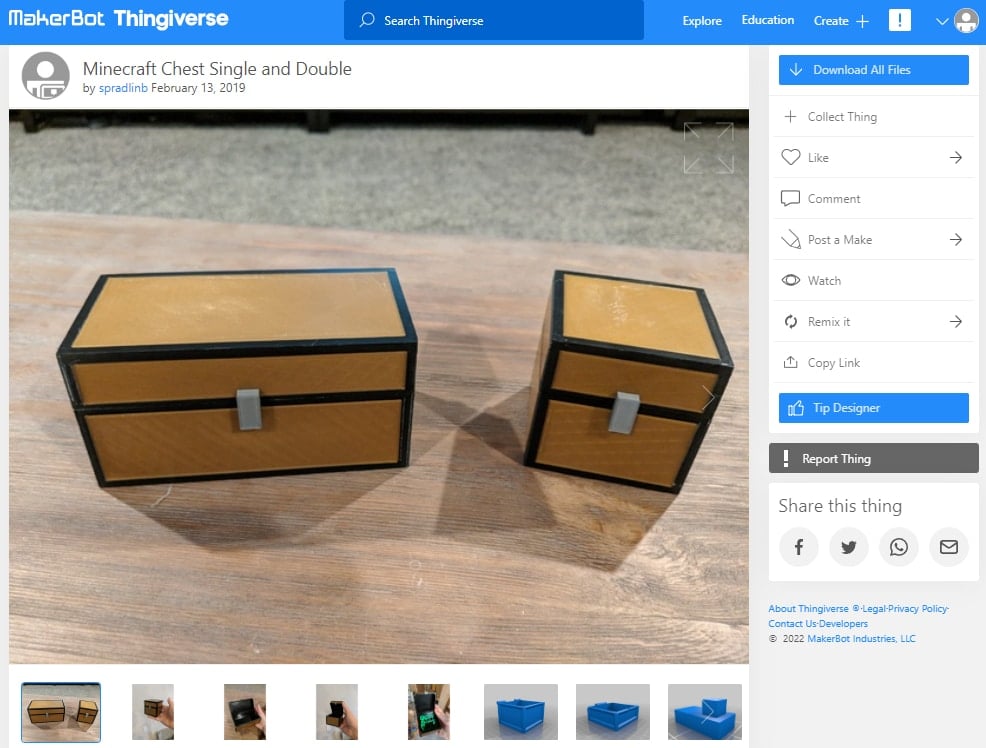 For people looking for a place to store their miniatures, this Minecraft Chest model will be a great option. 
The model features two different designs, a double-chest and a single one, allowing you to organize your miniatures accordingly.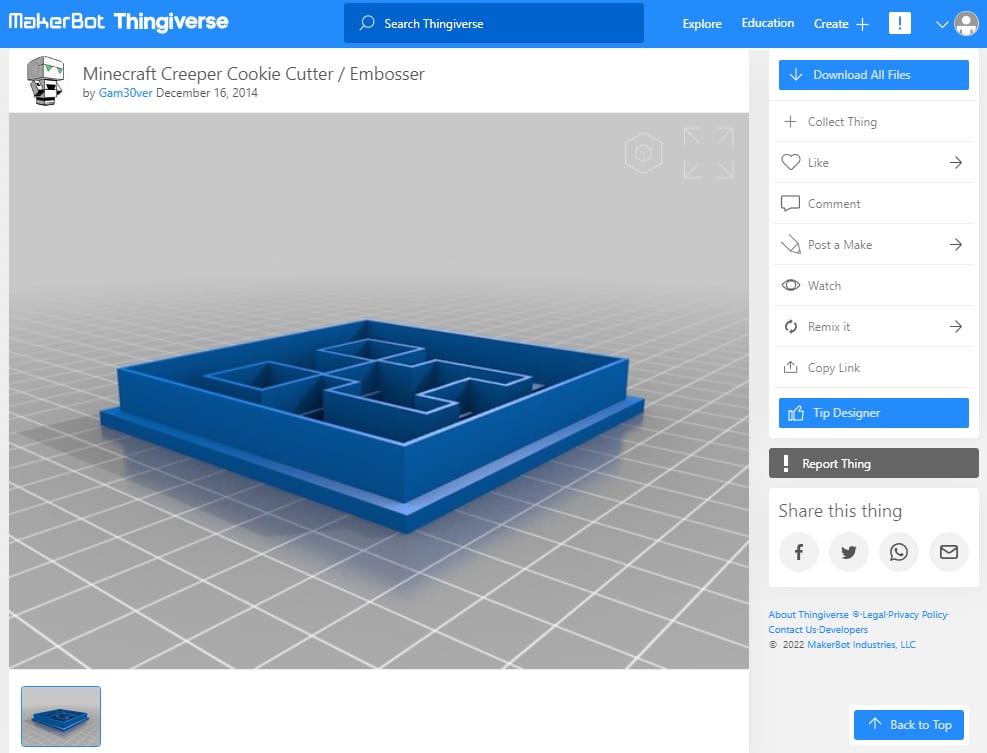 Another great Minecraft model you can download for free is the Creeper Cookie Cutter, which is perfect for anyone arranging a Minecraft themed party or event.
Anyone who loves Minecraft will have a lot of fun with this cookie cutter.
The Ore Nightlight will make a fantastic 3D print for those who prefer to sleep with the light on.
For the Ore Nightlight to shine, you'll need to get a Mini Nightlight, which is available on Amazon for great prices.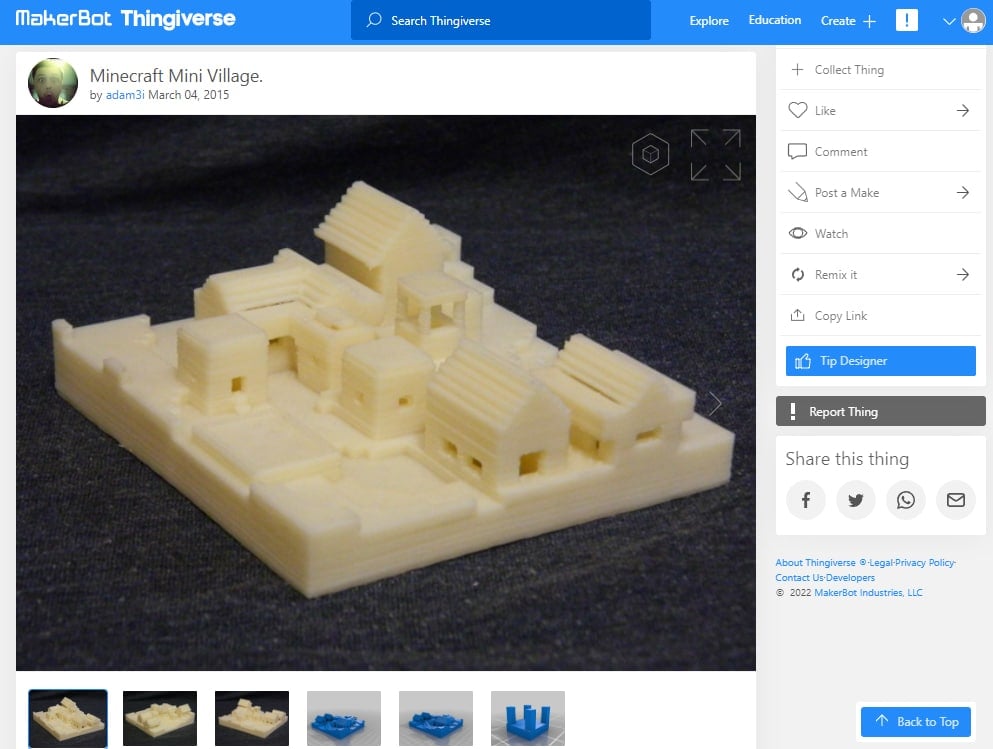 A great Minecraft model that serves as a nice little decoration is the Minecraft Mini Village.
It is a very easy model to start with as it can be printed quickly and without any supports.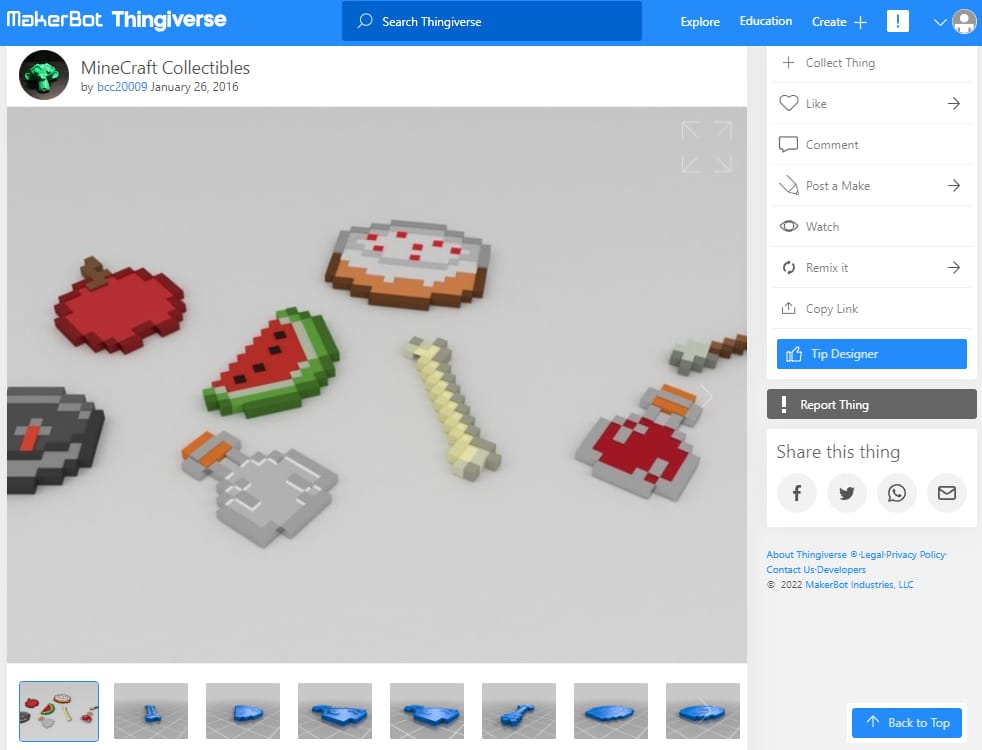 The Minecraft Collectibles model is an awesome collection of items from the game. It includes a melon, a cake, a bow, an arrow and much more.
You can print all of them to have the entire collection or just your favorite. It will also make great little gifts.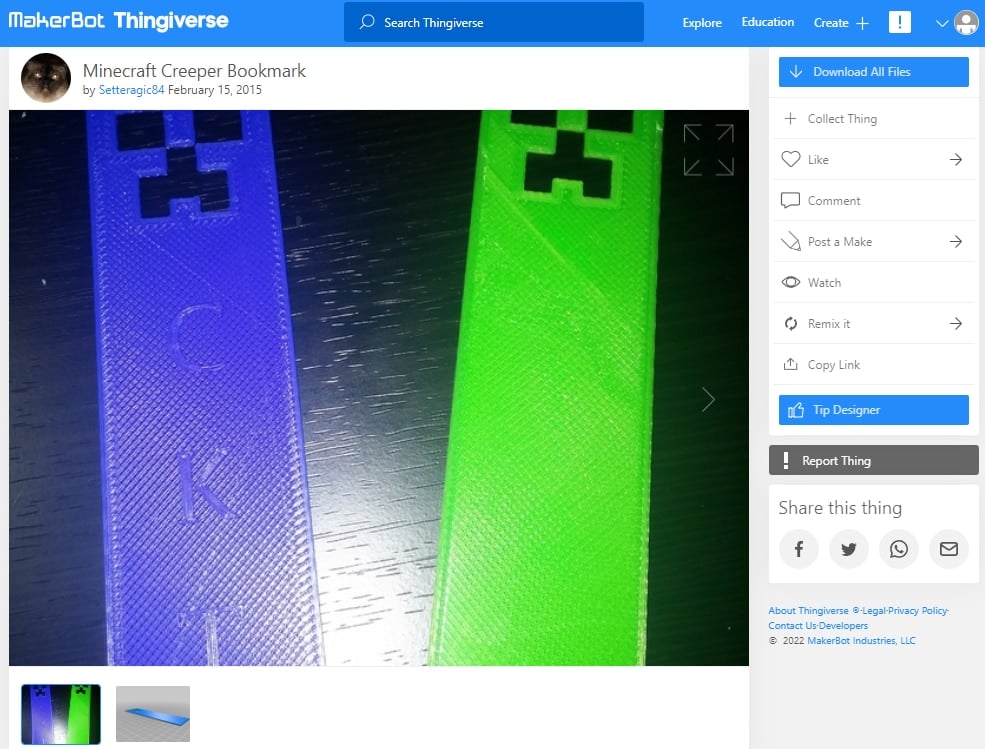 If you're an avid reader and a Minecraft fan, then this Creeper Bookmark is perfect for you. That way, you can keep track of your reading with one of your favorite characters.
It is an easy print and will work fine with both ABS and PLA.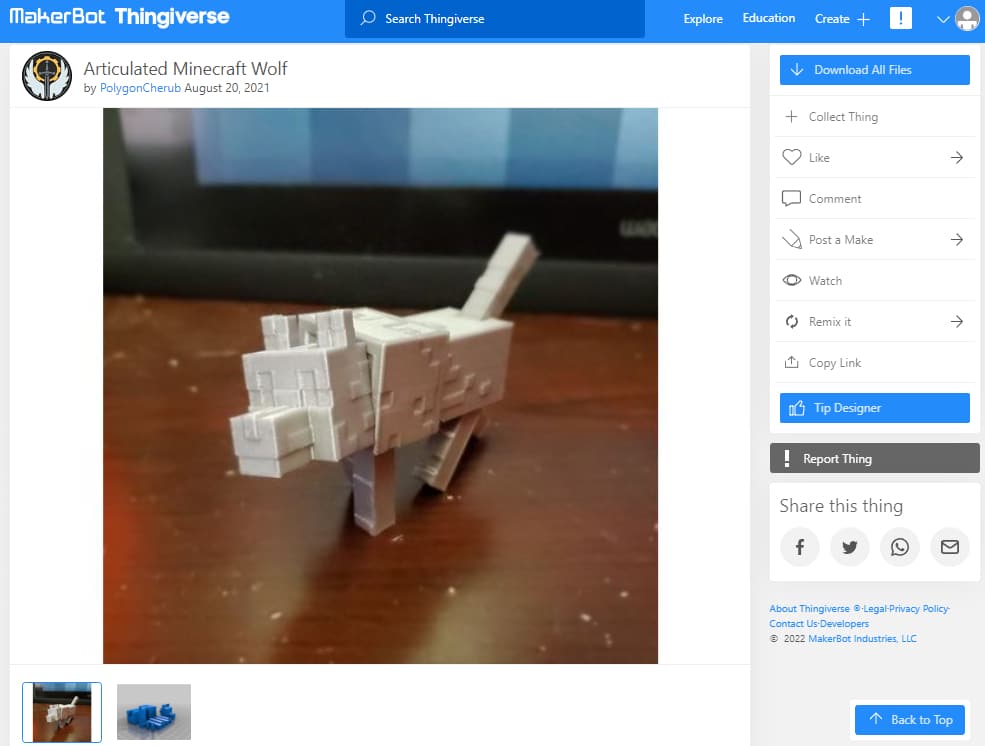 This Articulated Minecraft Wolf is a great model that has a lot of movement and can serve as decoration with a lot of different poses.
It makes a great kids toy as well as a gift for any lovers of the game.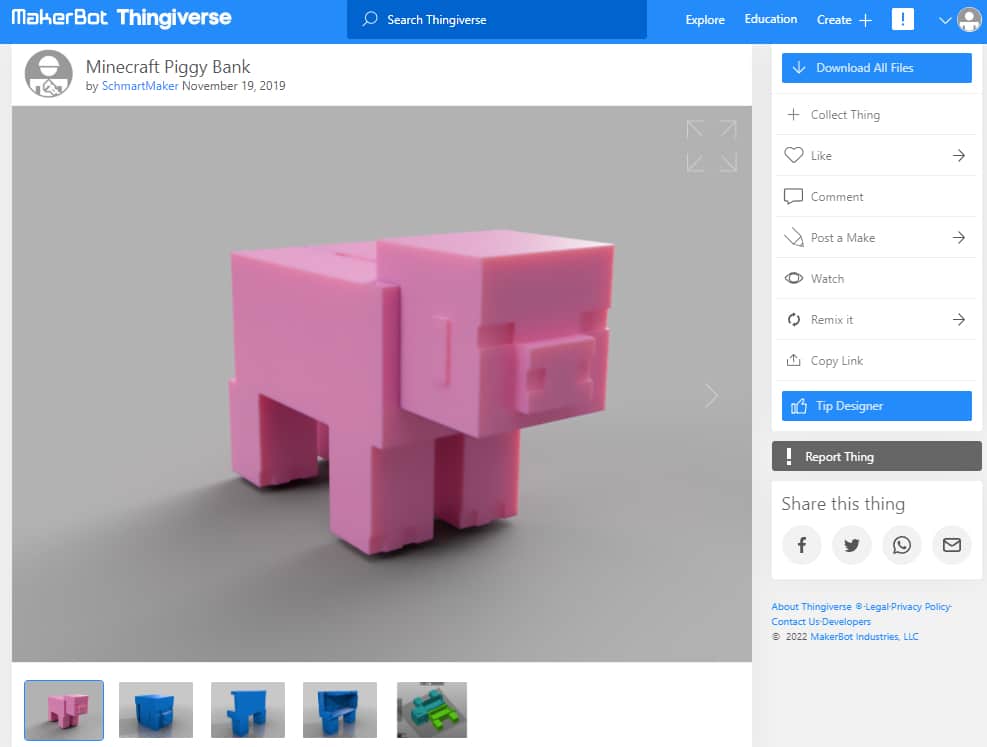 If you're the type of person to save all the coins you get, then this Minecraft Piggy Bank will help you out.
This cute Minecraft Piggy Bank is very sturdy and will print in three different pieces without the need of supports.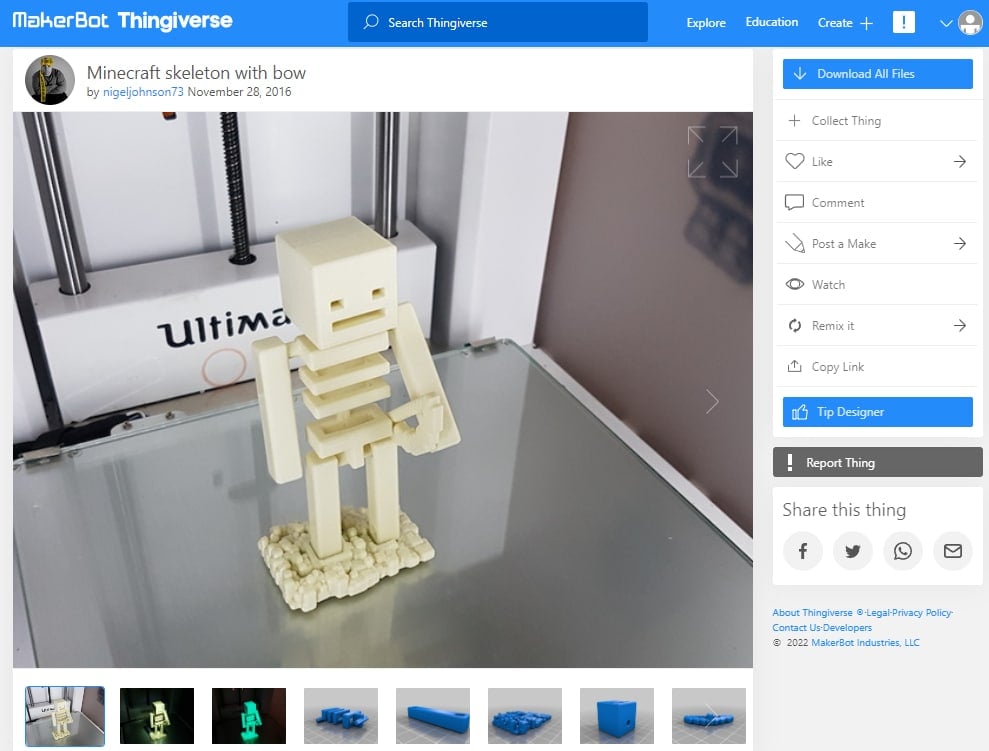 The awesome Skeleton with Bow model will impress anyone who sees it or plays with it, as the model is semi-articulated and can stand in different poses.
At a height of about 13cm, this model stands taller than any other Skeleton model available.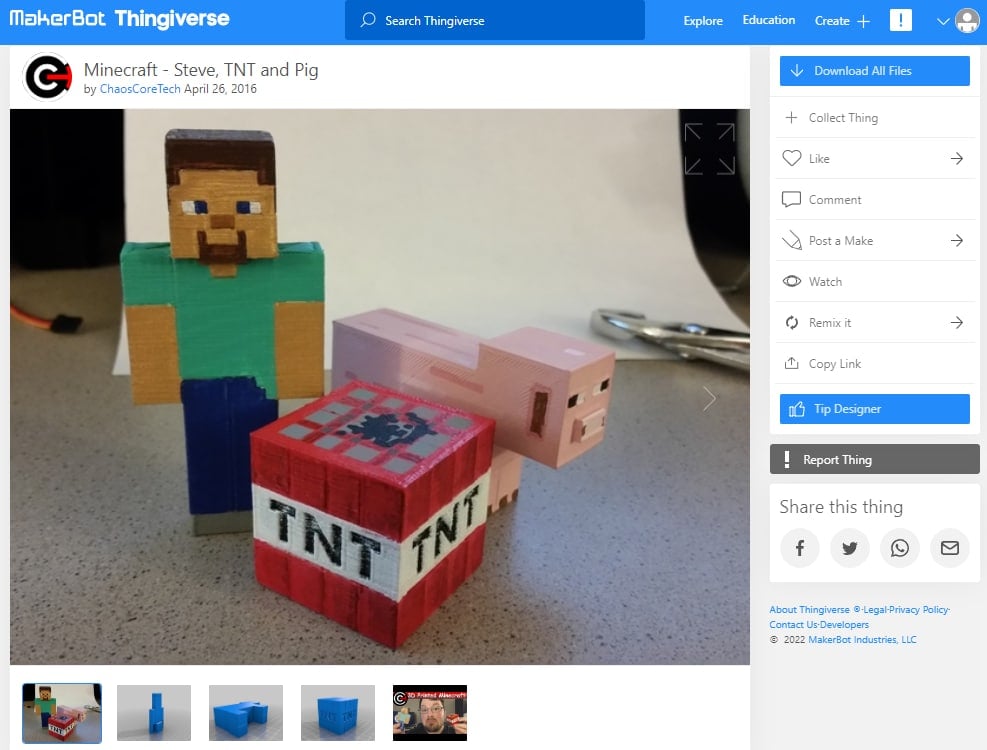 This model unites a character, an object and an animal from Minecraft, to create a nice decoration set for any fans of the game out there.
The Steve, TNT and Pig model is easy to print and works as little toys for children besides looking great at an office table.
Check out the video below to see how this model was designed.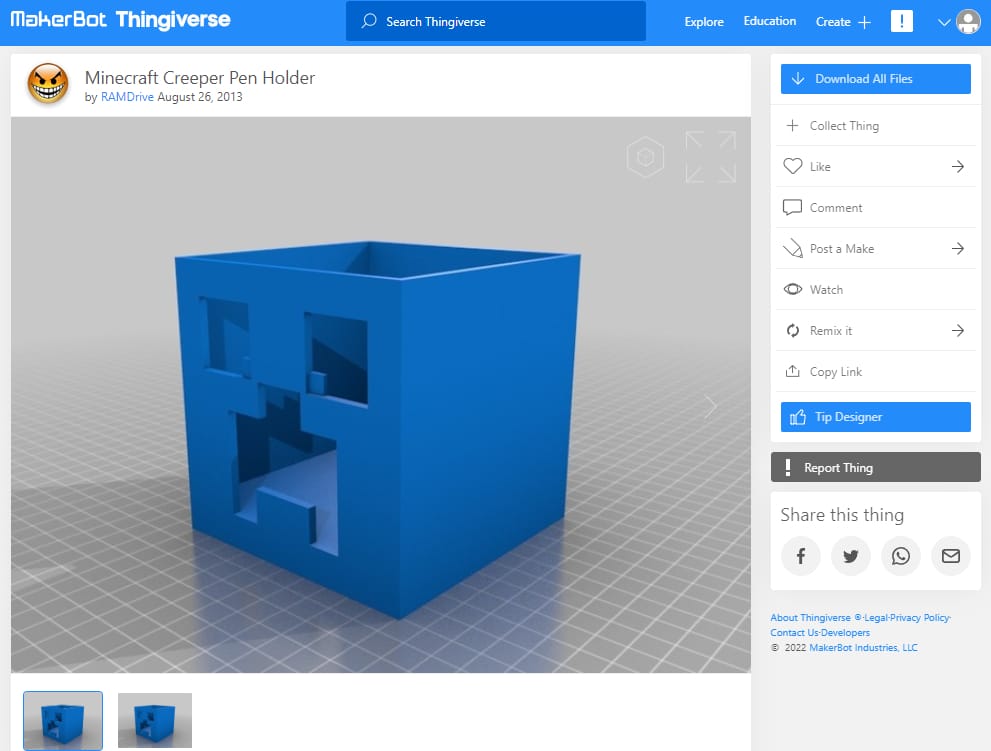 It is very common to have a lot of pens around and nowhere to place them, that's why the Creeper Pen Holder is such a great model to 3D print.
You'll have a place to put all your pens and pencils while still having an awesome reference to a great Minecraft character.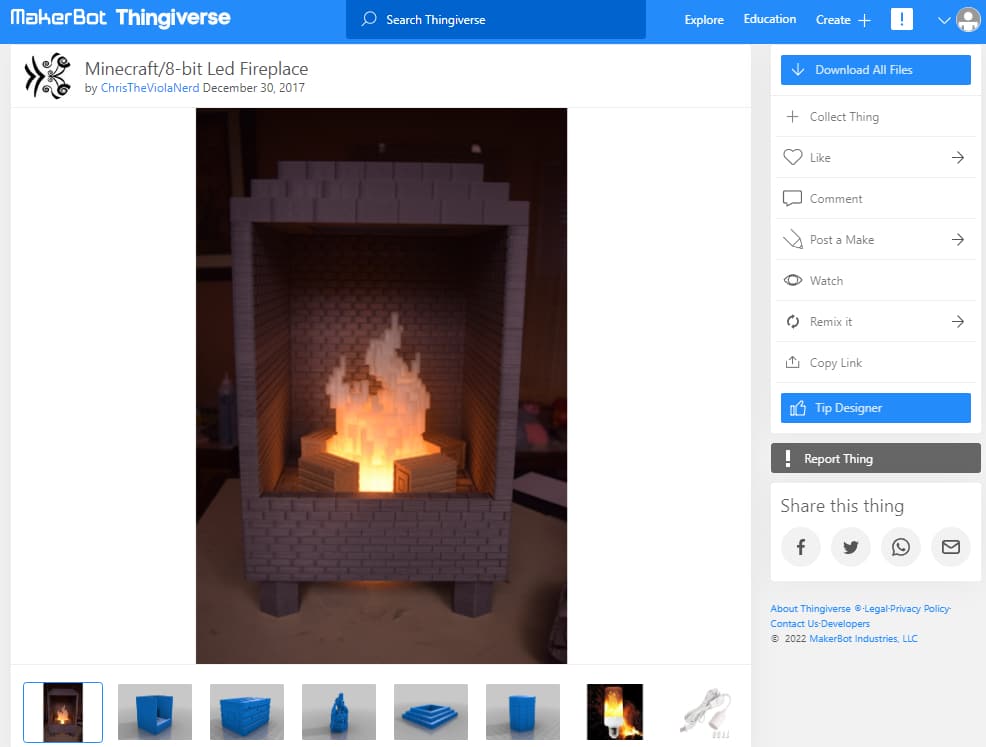 This Minecraft LED Fireplace model will emit light that resembles flames from an LED bulb, creating the illusion of a real 8-bit fireplace.
For that, you'll need to buy some Flickering LED Lights, which you can find over at Amazon for a reasonable price.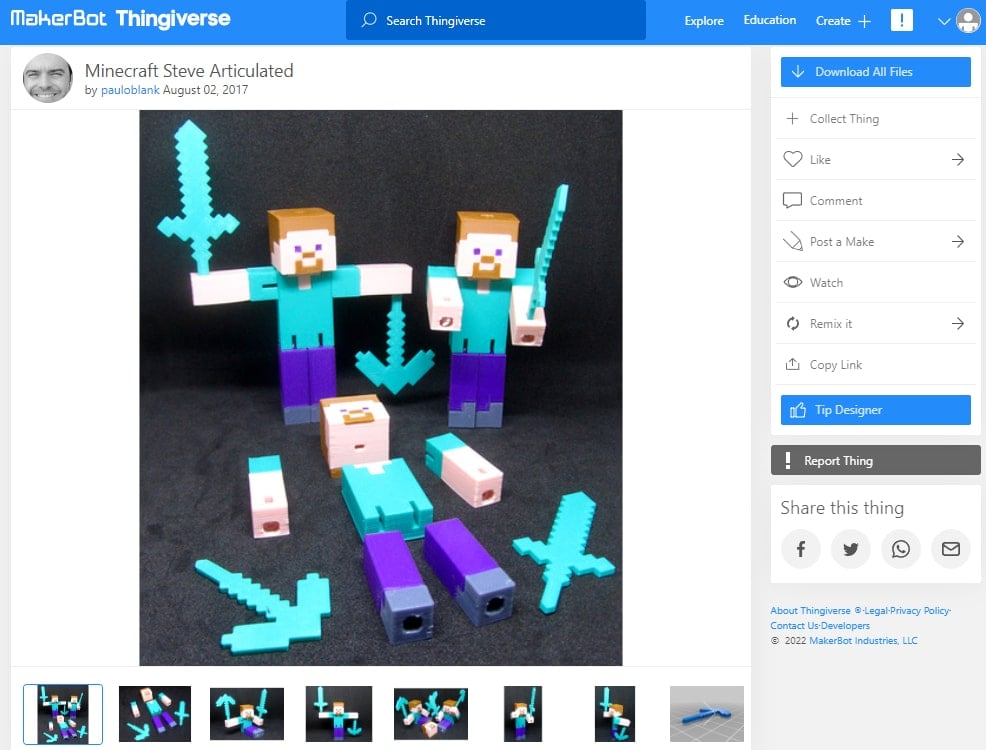 For those looking for models that are playable, this Steve Articulated is one of the best. He comes with a sword and a pickaxe and has a lot of movement.
You'll just need to use some Small Rubber Bands, which are available at Amazon, in order to correctly assemble it and get the articulations working.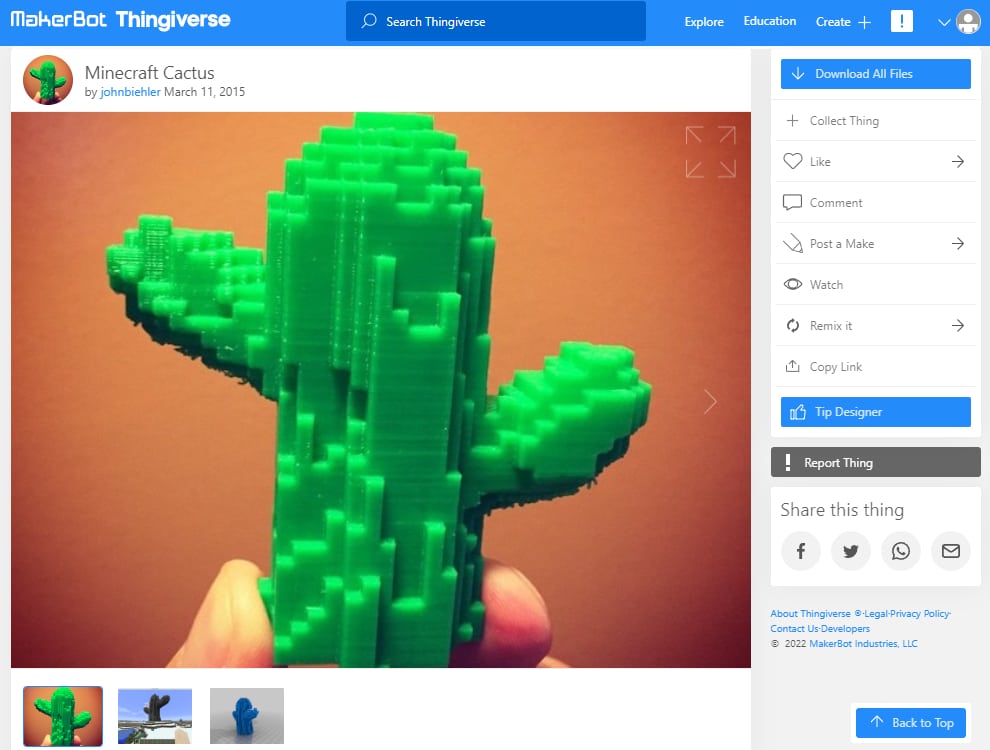 The Minecraft Cactus model is another great option to decorate a Minecraft themed party or event. 
It is a very easy print to make and will work great as a little gift for anyone who enjoys playing Minecraft.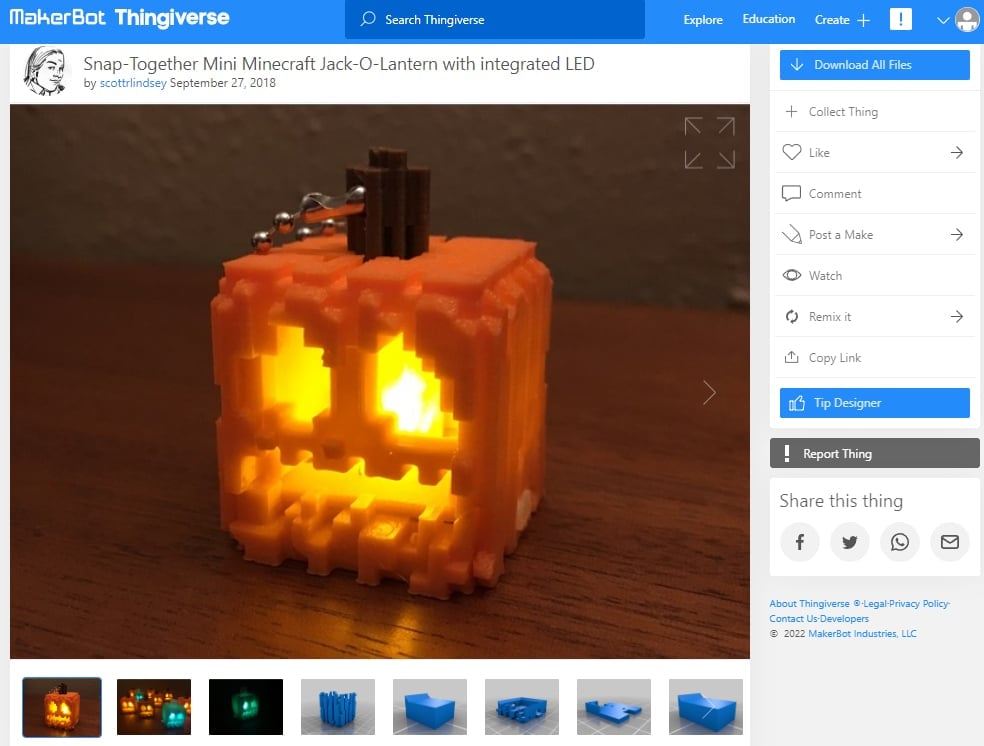 This cool Mini Minecraft Jack-O Lantern model is an amazing little gift that will impress anyone that's played the game. Very easily it can also turn into a keychain.
You'll need to buy a Flickering LED Light, which you can find over at Amazon, in order to achieve the final result.
Check out the video below to see this model being assembled.