30 Best Meme 3D Prints to Create
The world of 3D printing brings a lot of fun and creative possibilities, and anyone who's into memes will find a lot of great options for download.
For this article, I've compiled the 30 Best Meme 3D Prints to Create, go ahead and check them out below.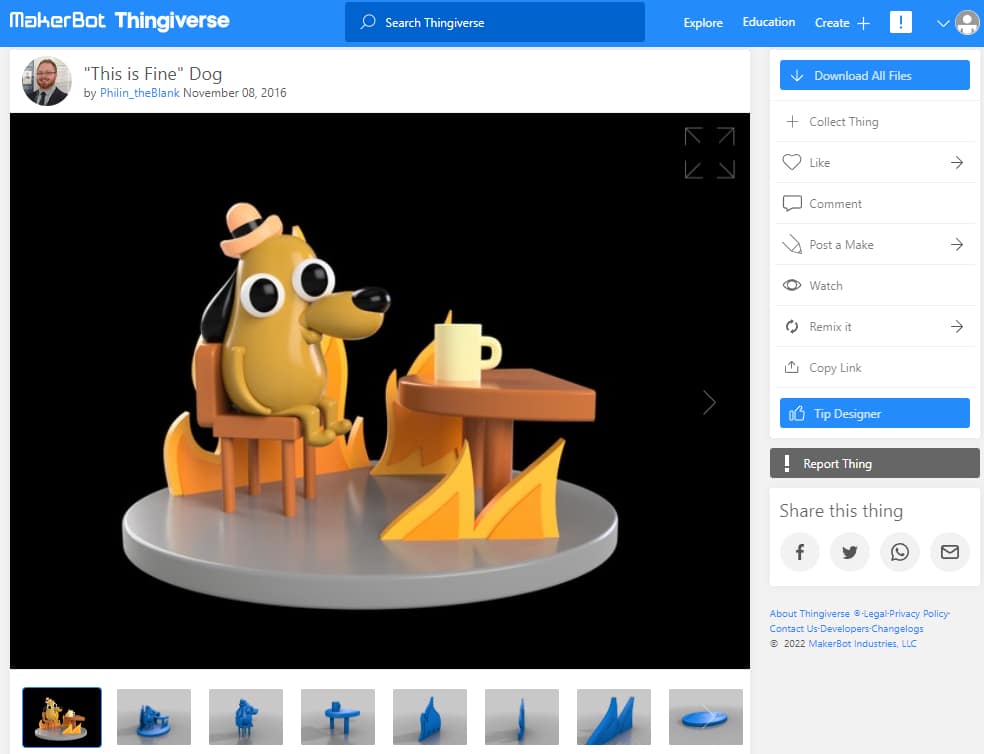 The "This is Fine" Dog model is the ideal choice for everyone who likes amusing desk ornaments.
It also works as a great gift for anyone that enjoys this meme or just creative decoration.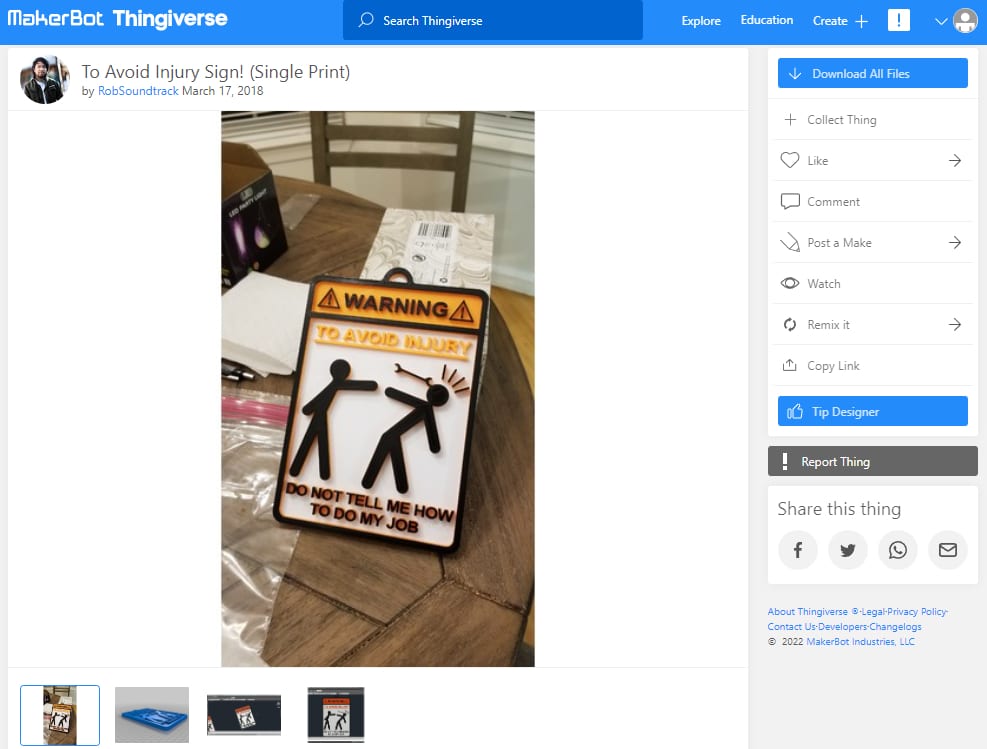 If you have a coworker who has a good sense of humor, this To Avoid Injury Sign model will make a great gift.
When 3D printed, this funny meme becomes a cool piece of decoration for your office.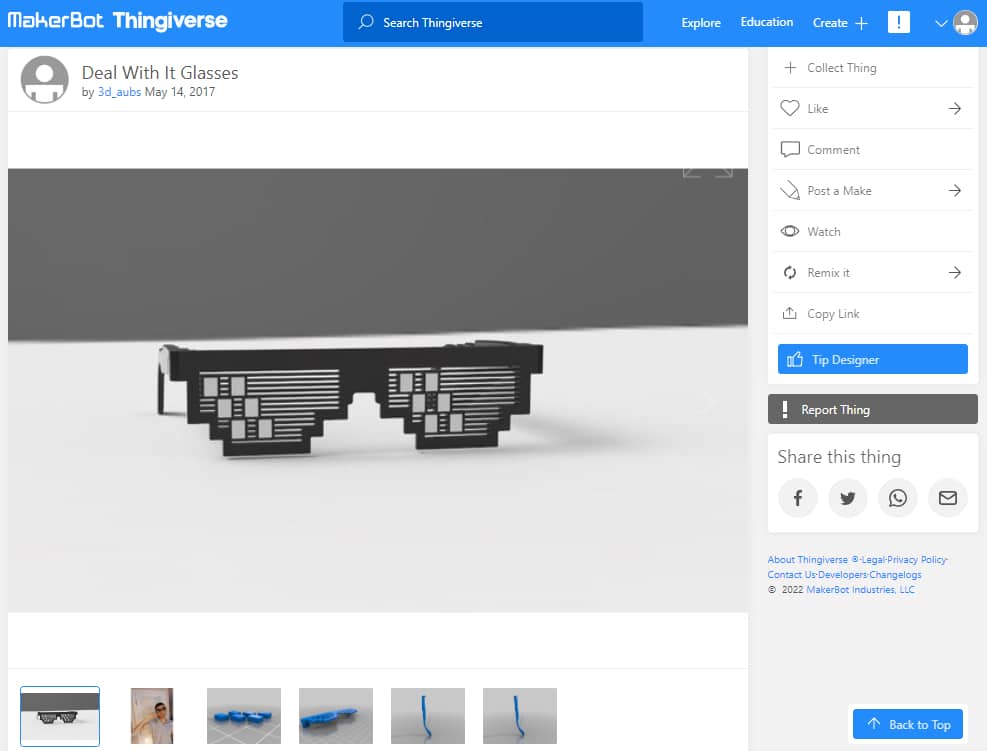 This classic meme looks great when 3D printed and can be used to improve a costume for a party or just to have fun.
Many users have downloaded this model as it is a quick and easy print to make. They recommend printing it with the use of supports.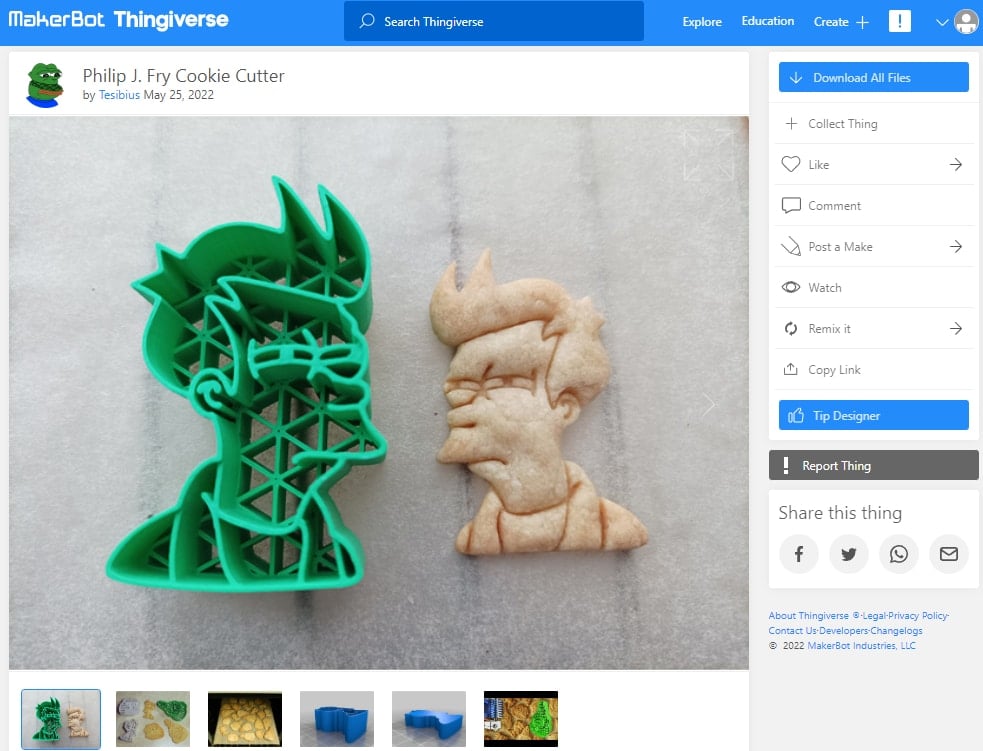 For any Futurama fans out there or just meme lovers, this cookie-cutter with the face of the character Philip J. Fry will be a great option to be 3D printed.
With this model, you'll be able to make your parties or meetings a lot more fun by bringing some creative and funny cookies.
Check out the video below to see how this model and other meme-inspired cookie-cutter models were designed.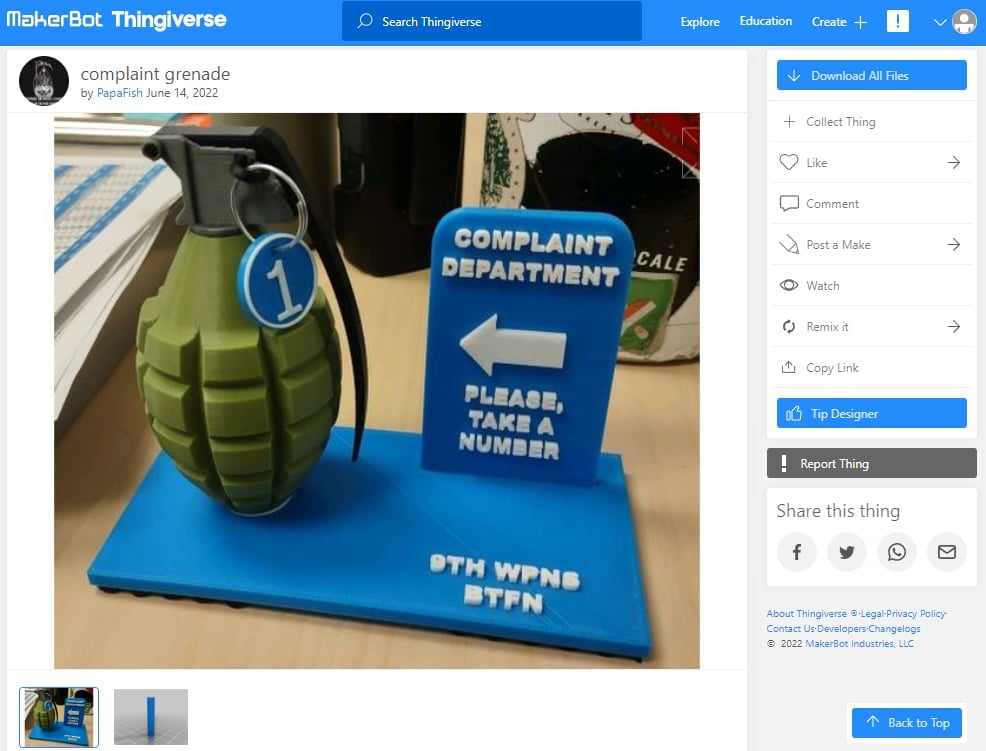 This awesome Complaint Grenade model makes for a great gift to any friend and a very creative desk ornament.
With this model in your house, you'll surely impress with your decoration while still making everyone laugh.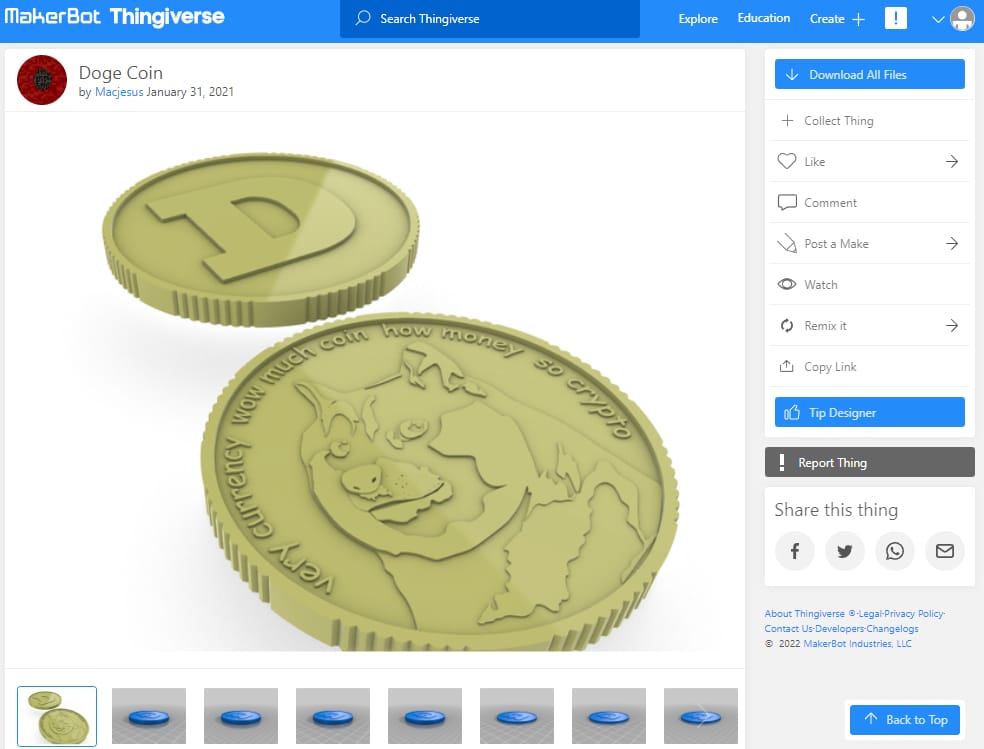 If you ever wanted to buy some Dogecoin without actually purchasing a cryptocurrency, then this model is perfect for you.
The Dogecoin model makes for a funny gift to give to your friend who likes that sort of thing.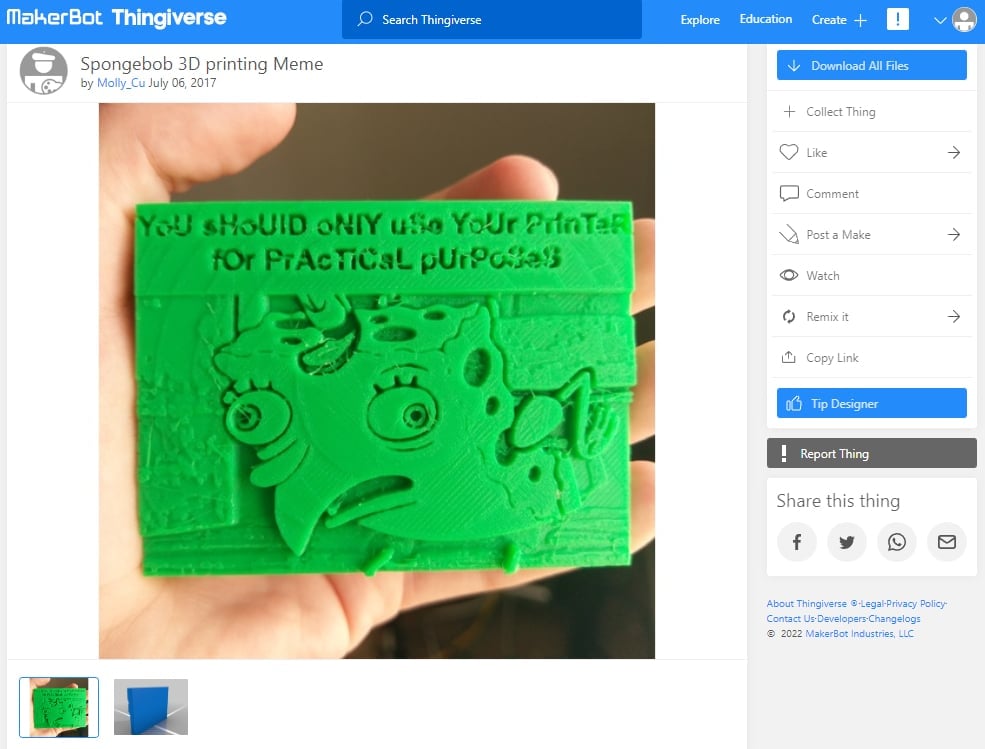 For people who like 3D printing and have a sense of irony, this SpongeBob 3D Printing Meme is ideal.
Perfect to gift for your friend who's also into 3D printing but may be a little too serious about it.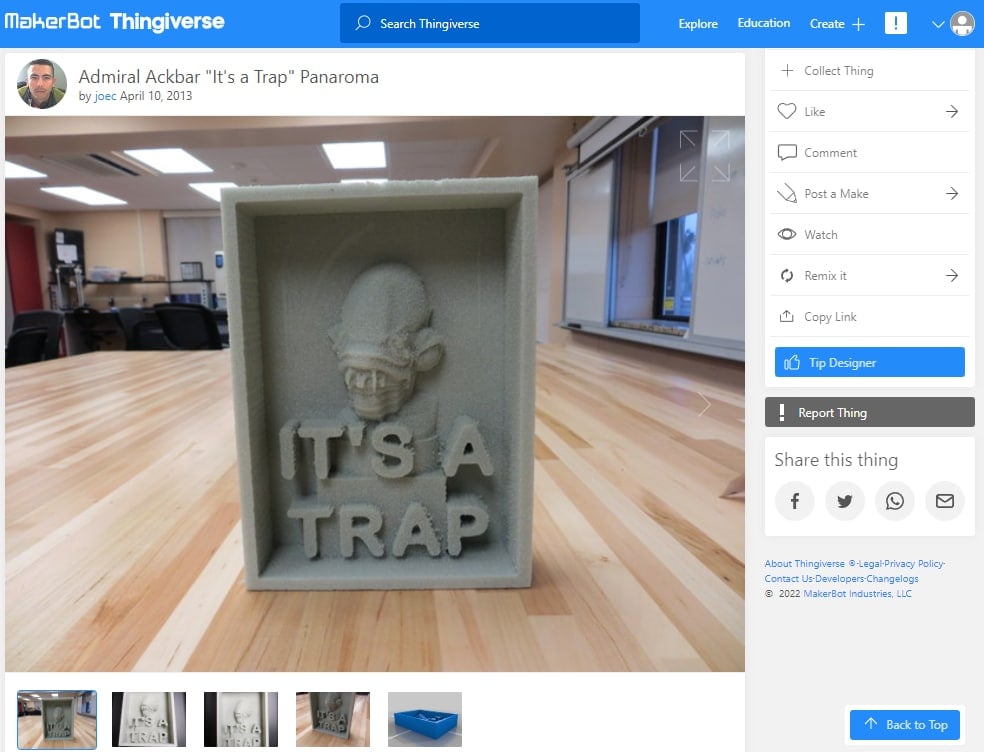 Star Wars fans who enjoy a good joke will immediately laugh at this awesome Admiral Ackbar "It's a Trap" Panaroma model.
This model will make for a funny and creative decoration anywhere you decide to put it.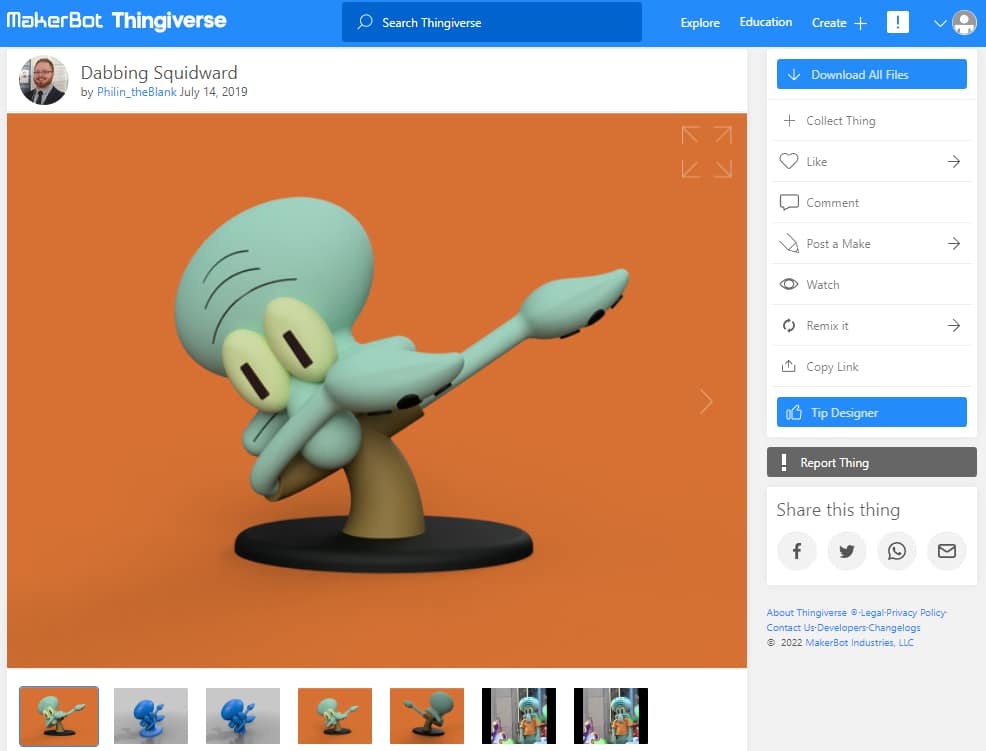 Another really fun meme to 3D print is the Dabbing Squidward model, available to be downloaded for free.
A lot of users had fun with this model and recommend you use supports when printing it.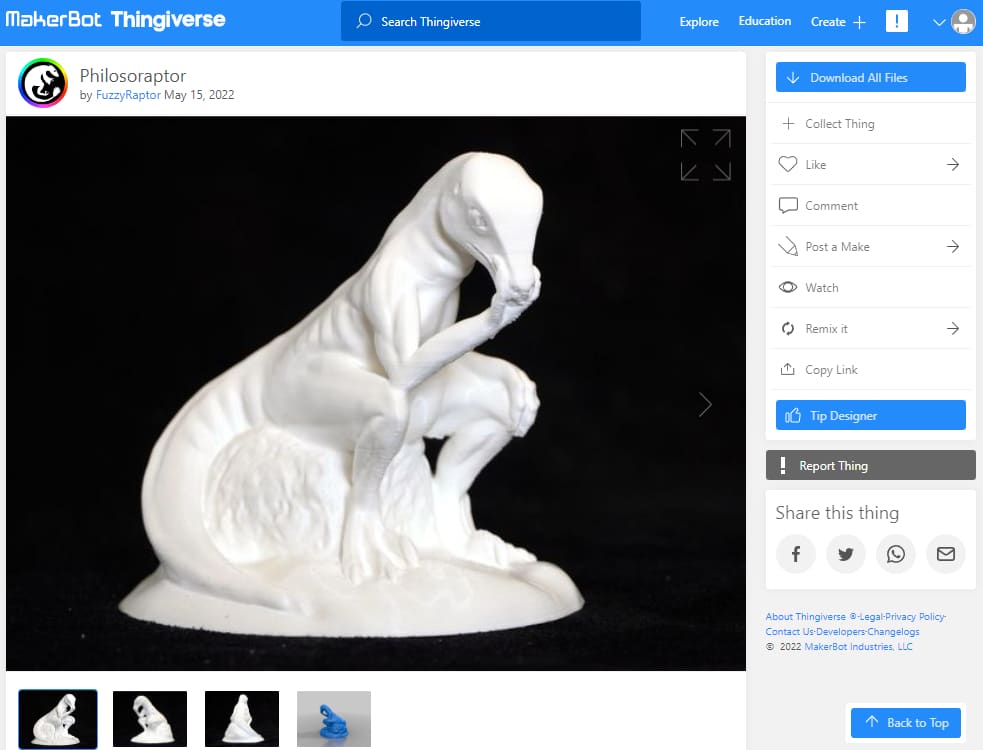 Check out this awesome Philosoraptor model, it makes a great office decoration and a great gift for anyone who loves memes.
This model is highly regarded by users because it is simple to print and is suitable for beginners.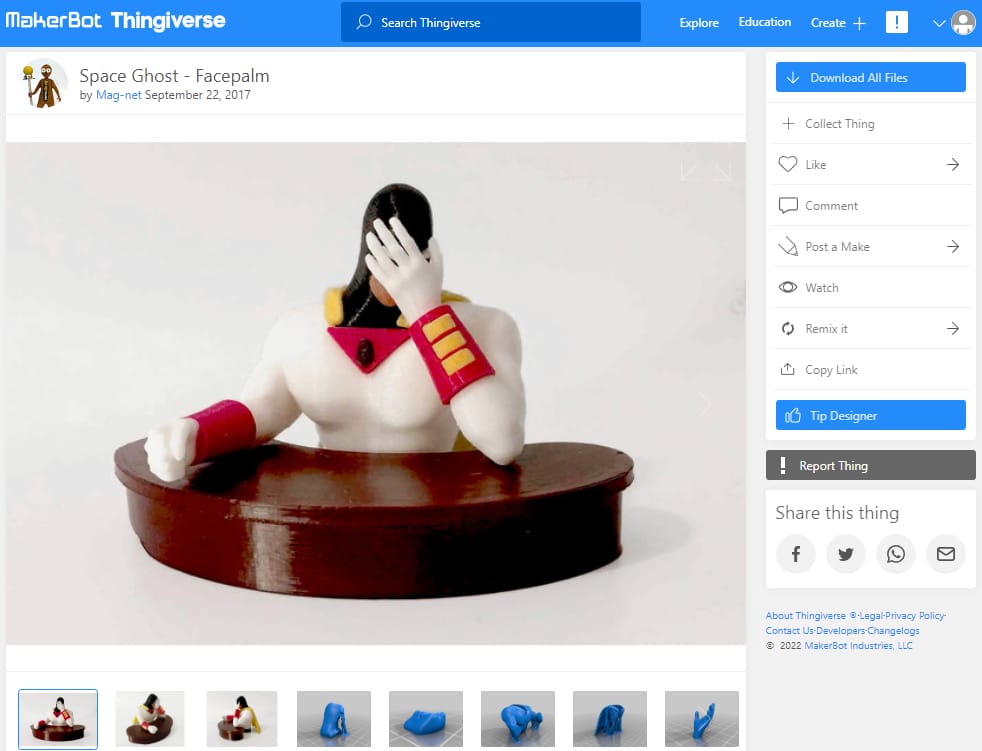 Perfect for those days when you are facepalming constantly, the Space Ghost Facepalm model makes for a fun desk ornament.
It should print really easily as the supports are built into the files.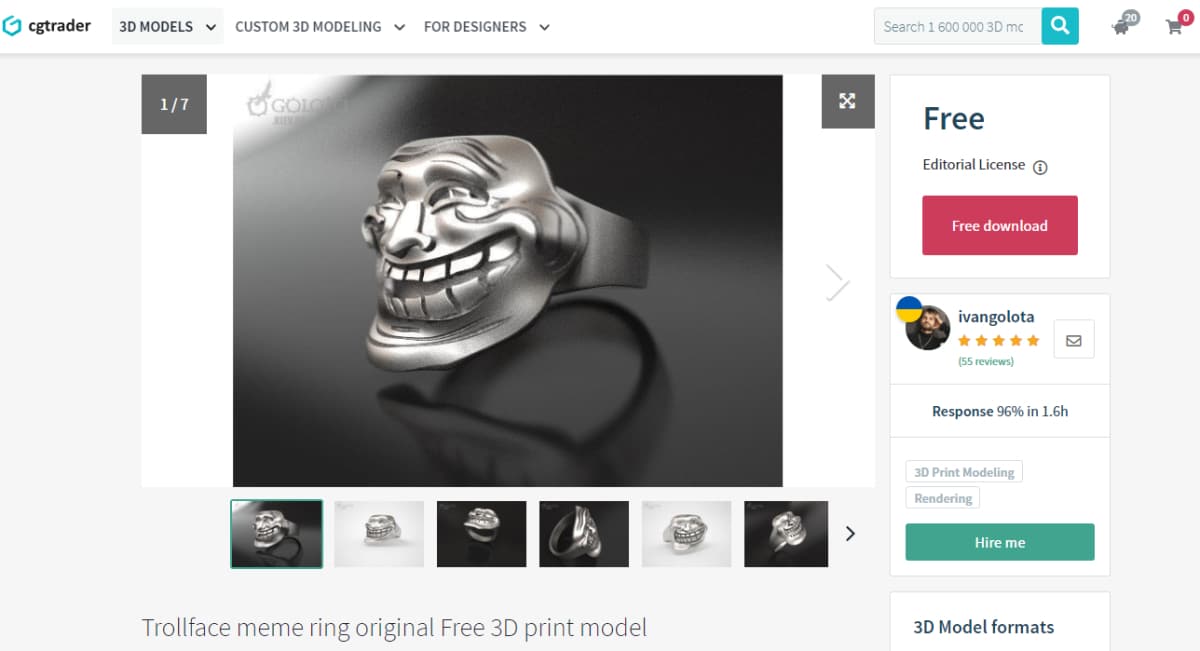 The classic Troll face meme is now a wearable ring that you can take anywhere you want.
You'll get a lot of different reactions and generate a lot of laughs wearing this 3D printable meme ring.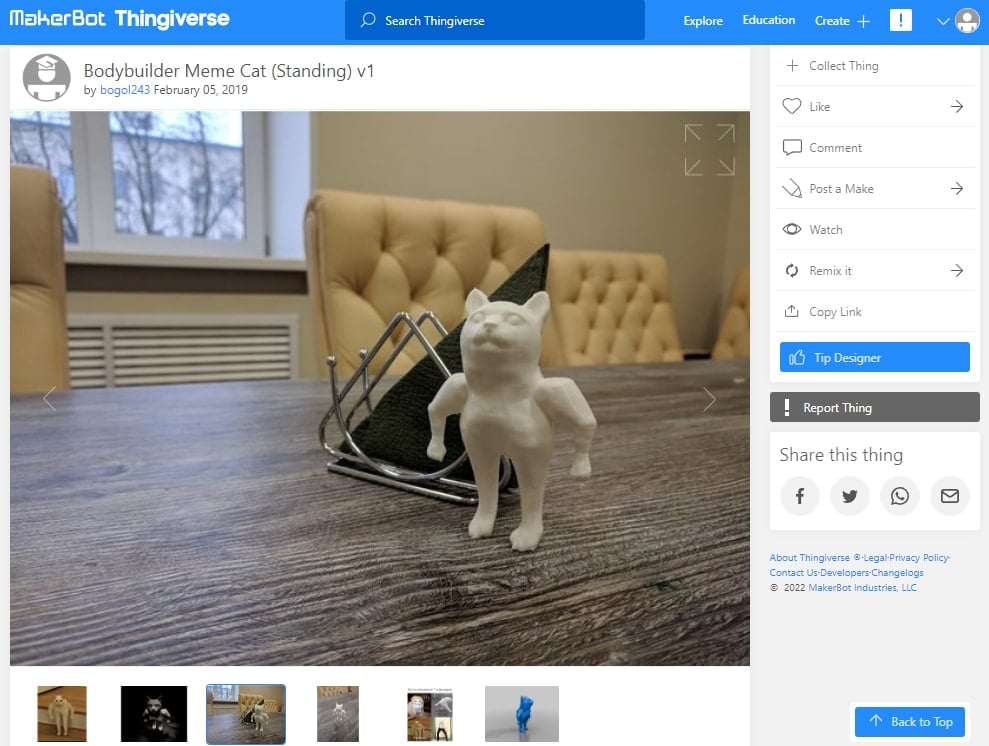 If you're someone who enjoys cat-themed memes, like most of the internet, then you'll really like this model.
The Bodybuilder Meme Cat model is a very funny and creative meme that you can easily 3D print to be given as a gift or just to decorate your desk.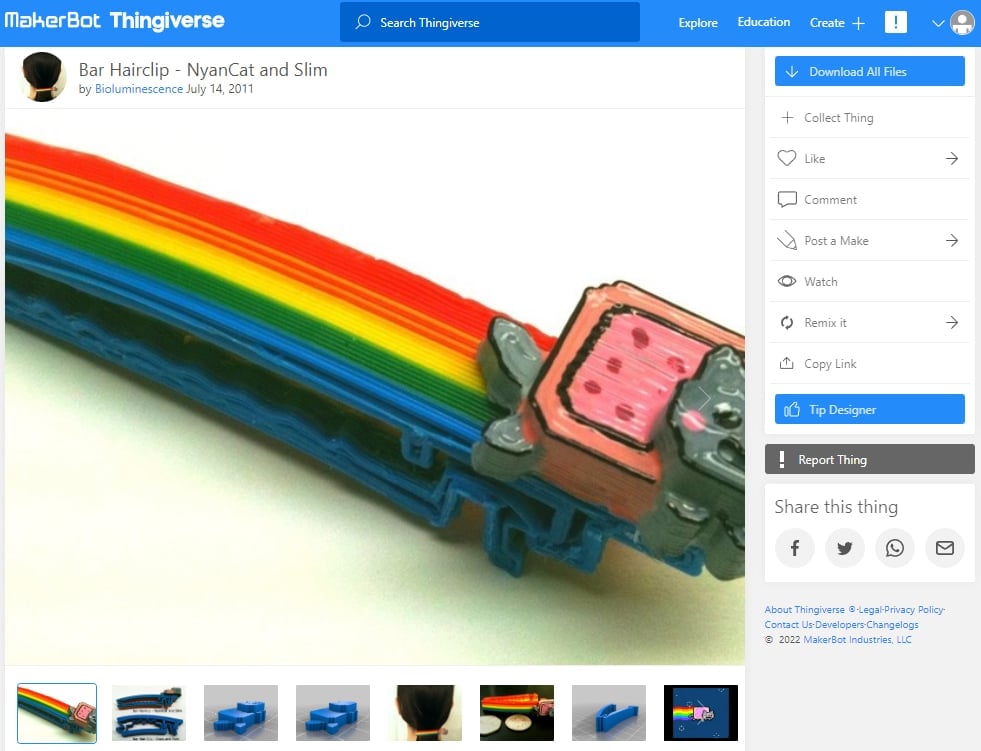 Perfect for people who have long hair and are looking for more creative hair clips to use.
Everyone will be impressed by this Bar Hairclip NyanCat model, which will also make your attire more imaginative and fun.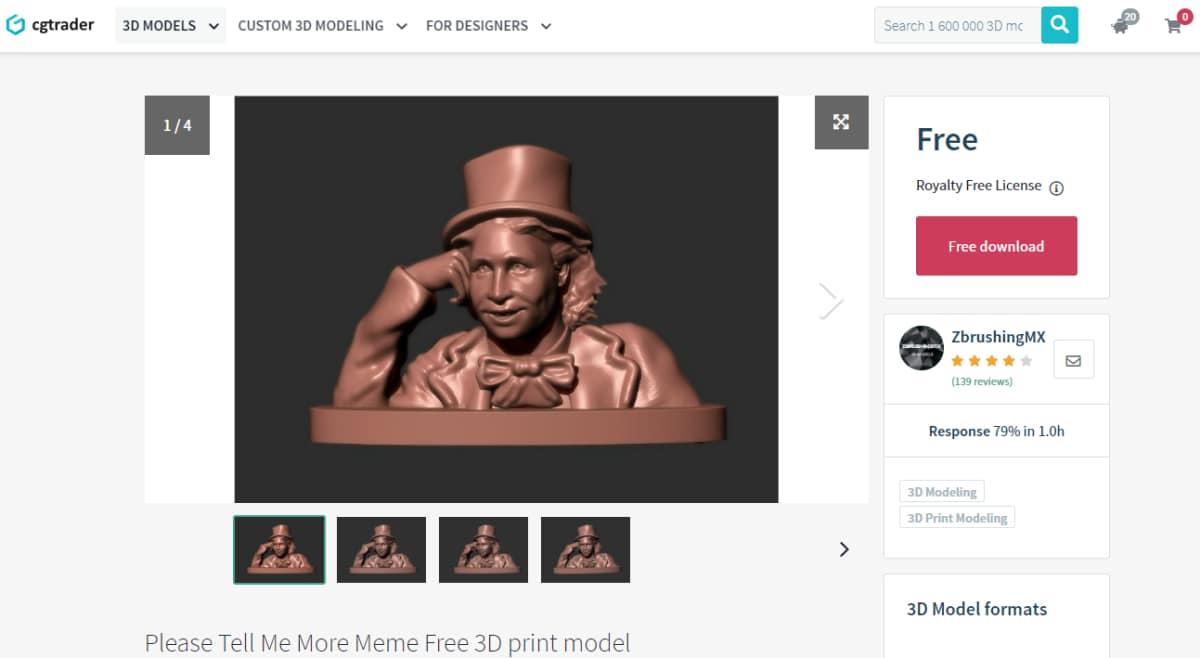 Another great meme to be 3D printed and serve as a desk ornament is the Please Tell Me More Meme model.
This funny-looking model also makes a great gift for any friends that often use this meme.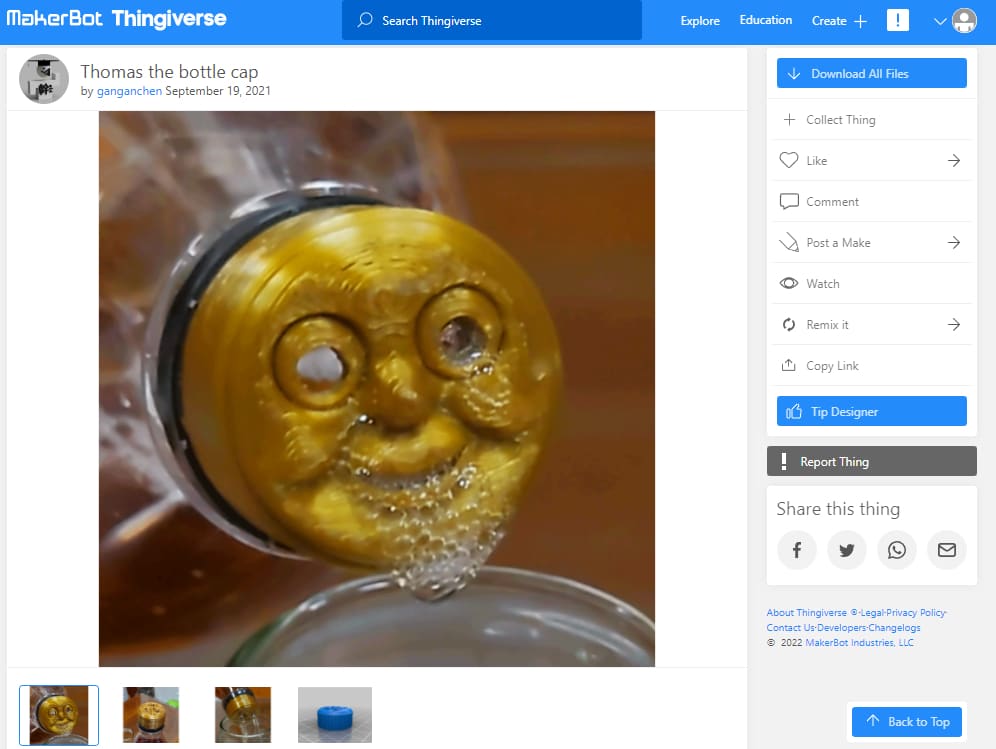 Thomas the Tank Engine is given a playful makeover with a model that doubles as a bottle cap.
The Thomas the Bottle Cap model is one of the quickest and easiest memes to 3D print out there.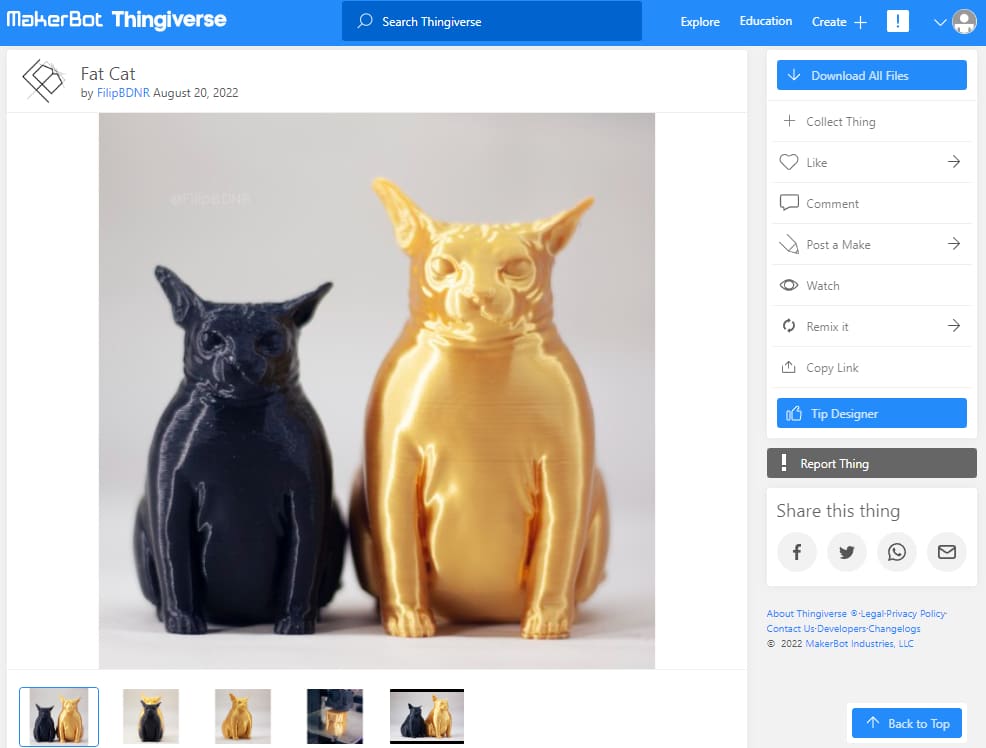 Another great cat meme that's available to be 3D printed is the Fat Cat model.
These cute fat cats can serve as a nice desk ornament or just as a funny gift to give to a friend.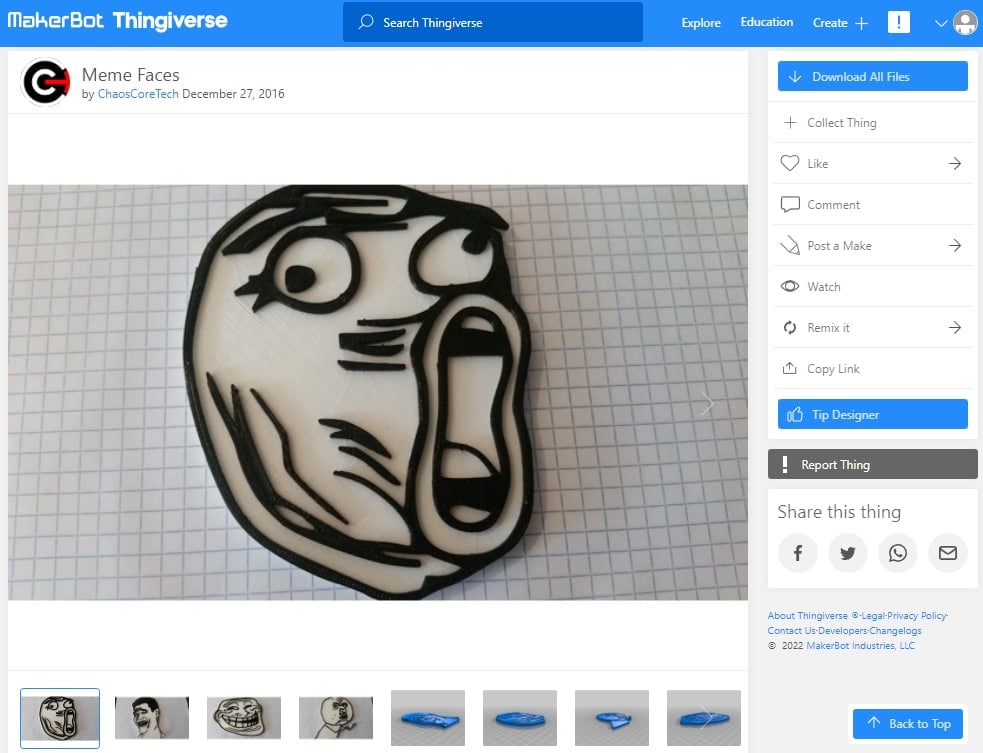 For anyone who's looking for the most classic meme faces to 3D print, this model will be ideal.
With the Meme Faces model, you'll be able to download different meme faces and choose which one you prefer to 3D print.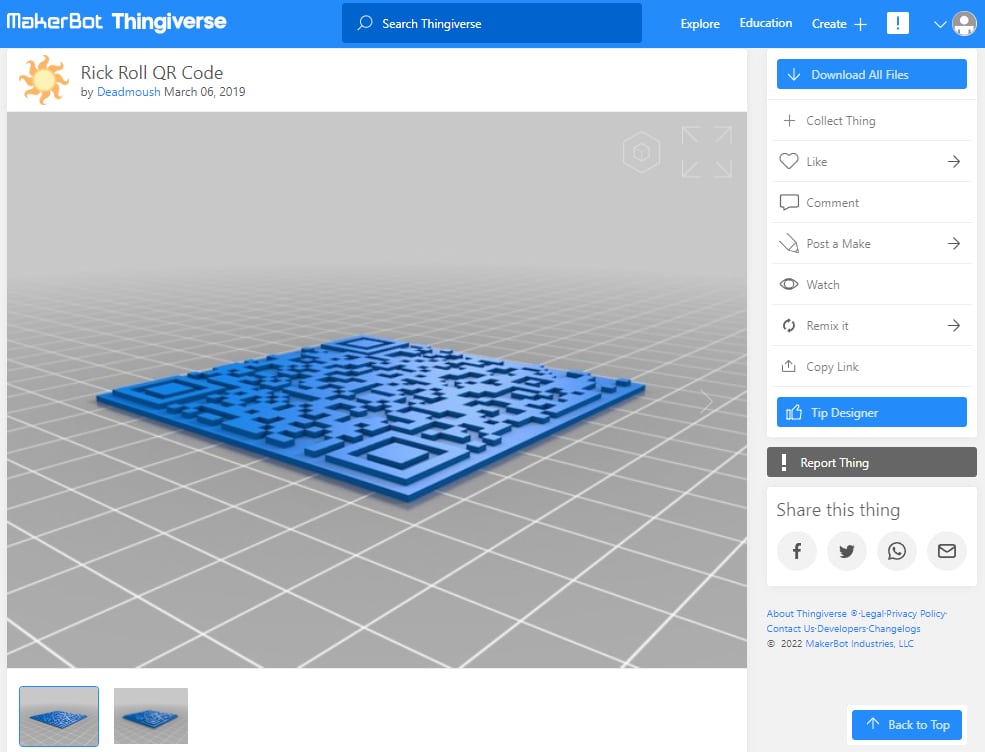 To be "rick rolled" means that someone made you inadvertently watch Rick Astley's music video for "Never Gonna Give You Up".
This model, the Rick Roll QR Code, features a QR code directly to that music video. That way, you'll be able to play that joke on anybody anywhere.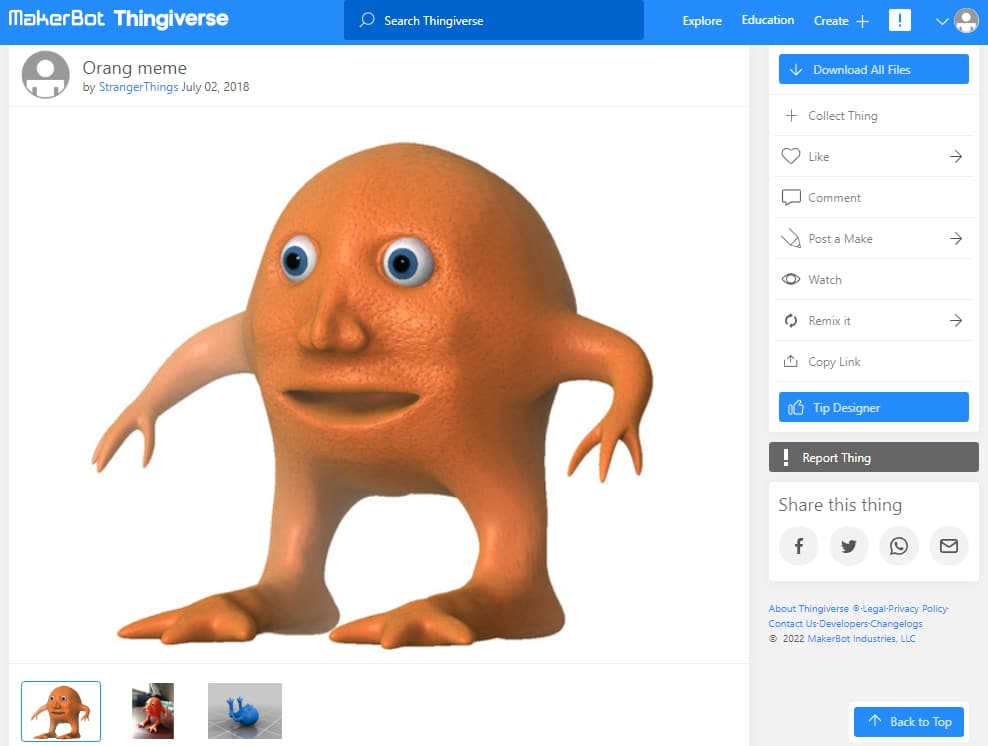 Download and 3D print one of the internet's most beloved memes with the Orang Meme model.
With this model, you'll be able to gift any of your friends who enjoy memes and have a good sense of humor.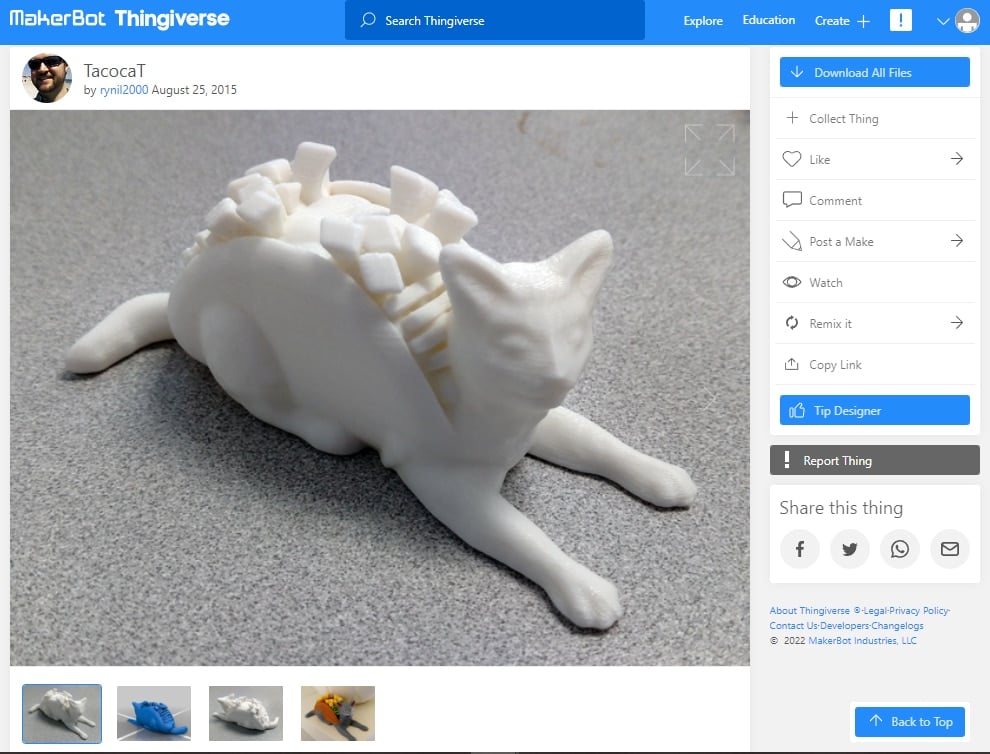 This highly amusing Tacocat model will appeal to you if you enjoy tacos, cats, and comedy.
It makes for the ideal present for your buddy who enjoys Mexican cooking and loves cats.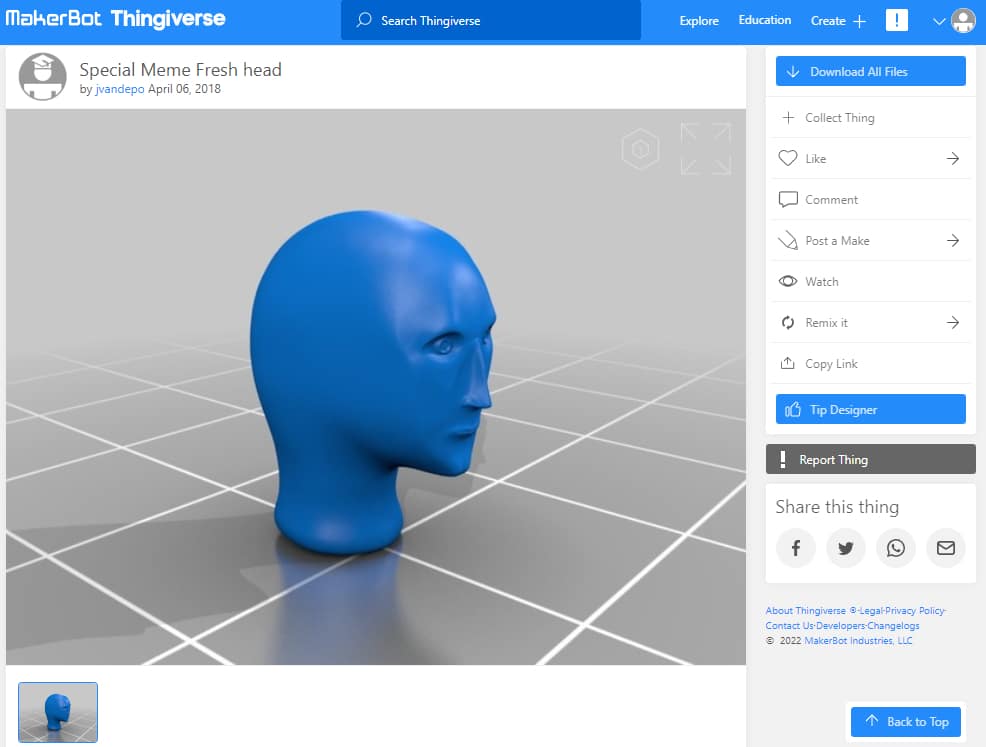 Check out this Special Meme Fresh Head model, which is another great option of meme to download and 3D print.
The 3D head popularized by the blog Special Meme Fresh served as the inspiration for the designer's creation of this model.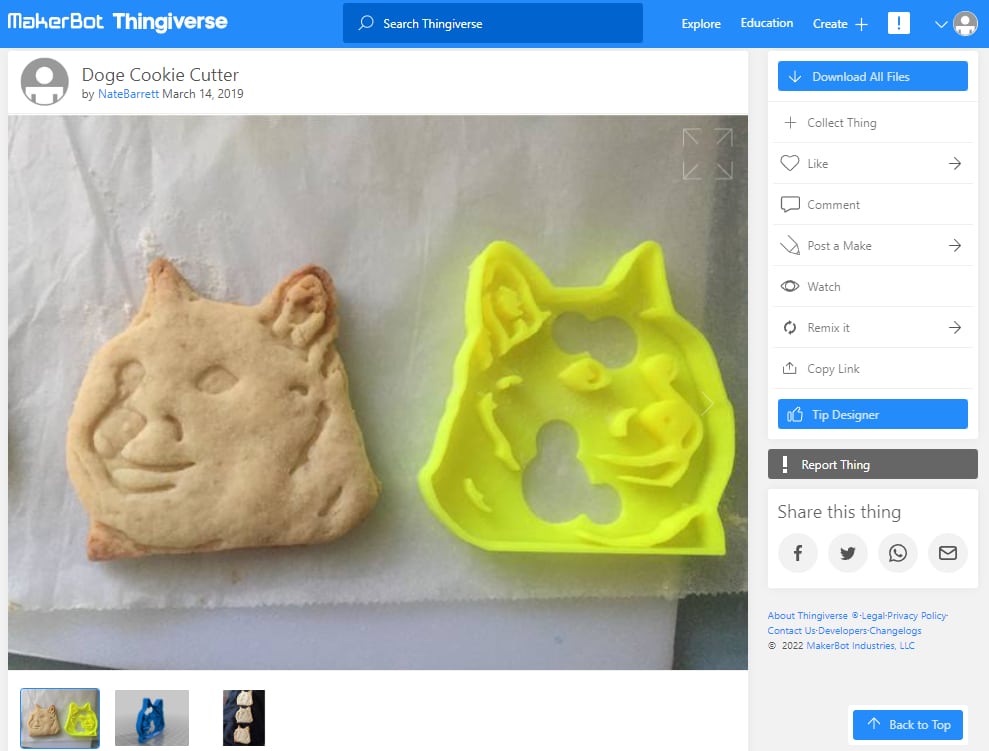 If you're looking for a way to bake funny-looking cookies, then consider downloading this Doge Cookie Cutter model.
With it, you'll be able to make any meeting a lot more fun and creative.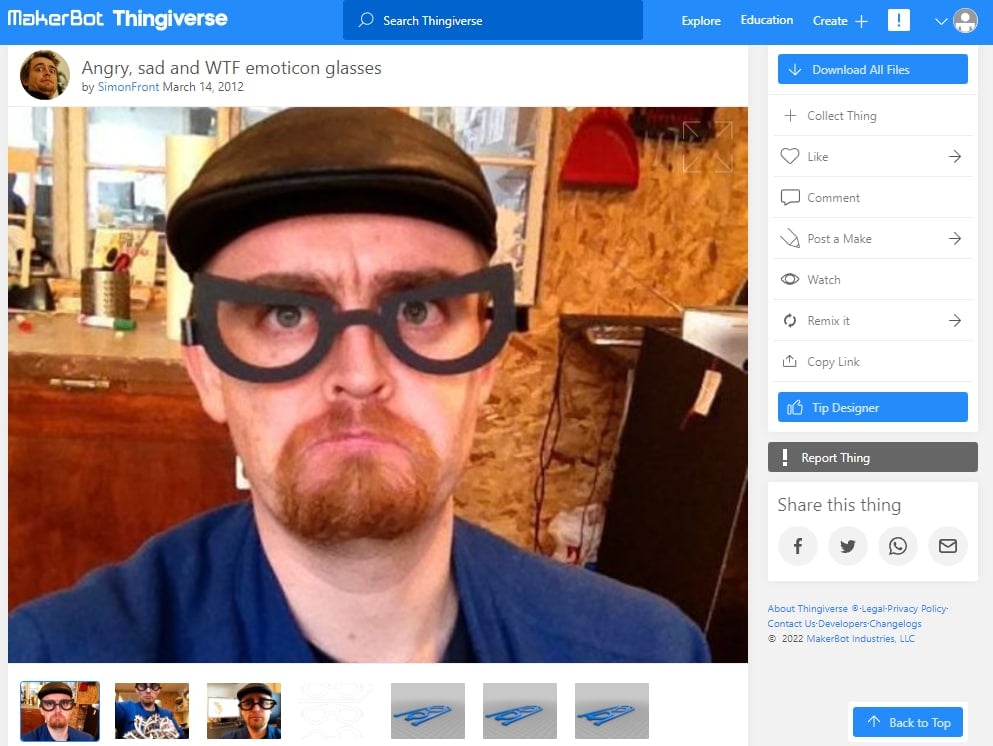 This model is perfect for anyone looking for a fun meme-inspired costume.
The Emoticon Glasses features three different glasses designs, inspired by three really popular emoticons: the angry face, the sad face, and the WTF.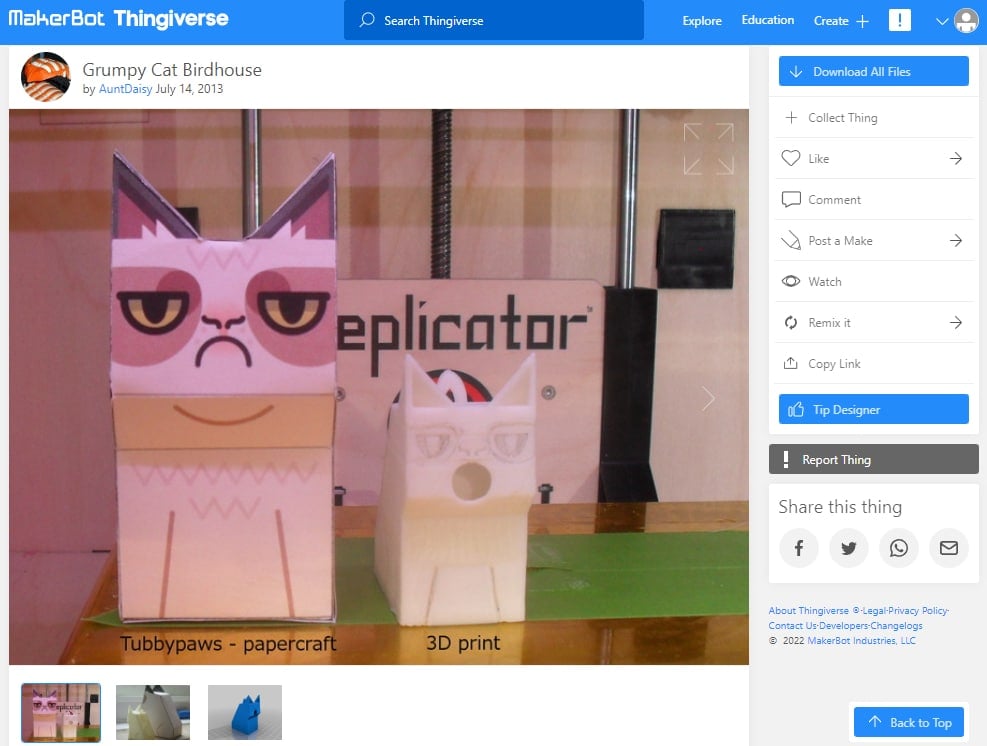 For anyone who enjoys the classic Grumpy Cat meme, this model uses it as a theme for a birdhouse.
Many users recommend this print as it is very easy and quick to do.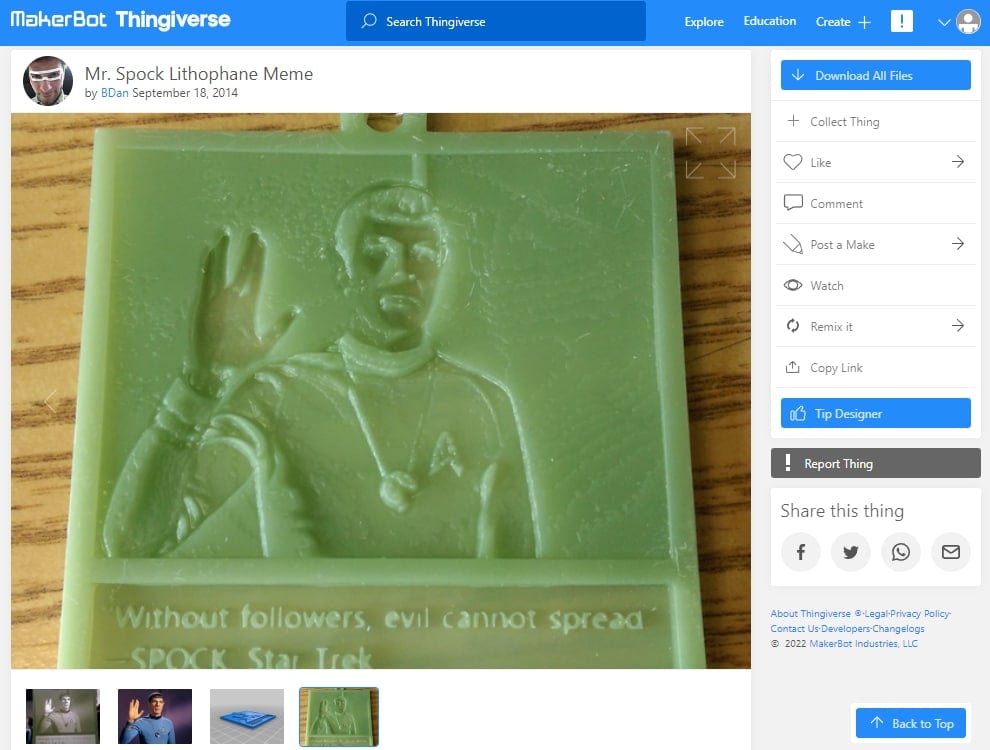 If you're a Star Trek fan and love memes, then you'll really like this model.
The Mr. Spock Lithophane Meme works as a nice and fun decorative piece, as well as a gift for any Star Trek fans with a good sense of humor.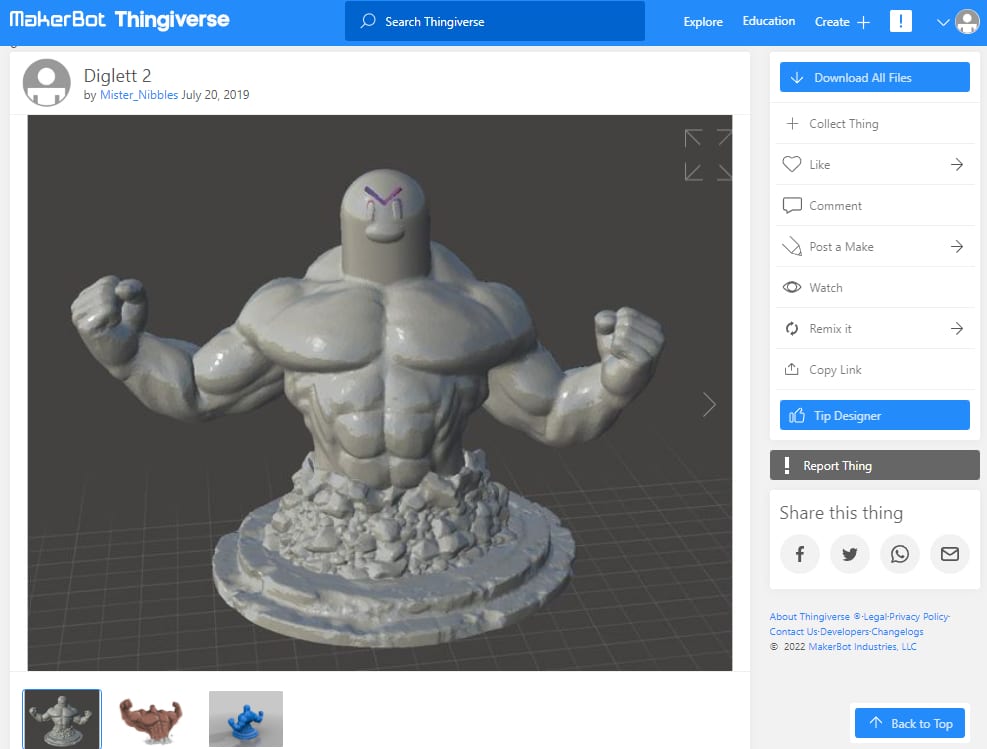 One of the most loved Pokémon memes on the internet is the muscular Diglett.
With this model, you'll be able to materialize the meme Diglett and have it on your desk, creating a more fun work environment.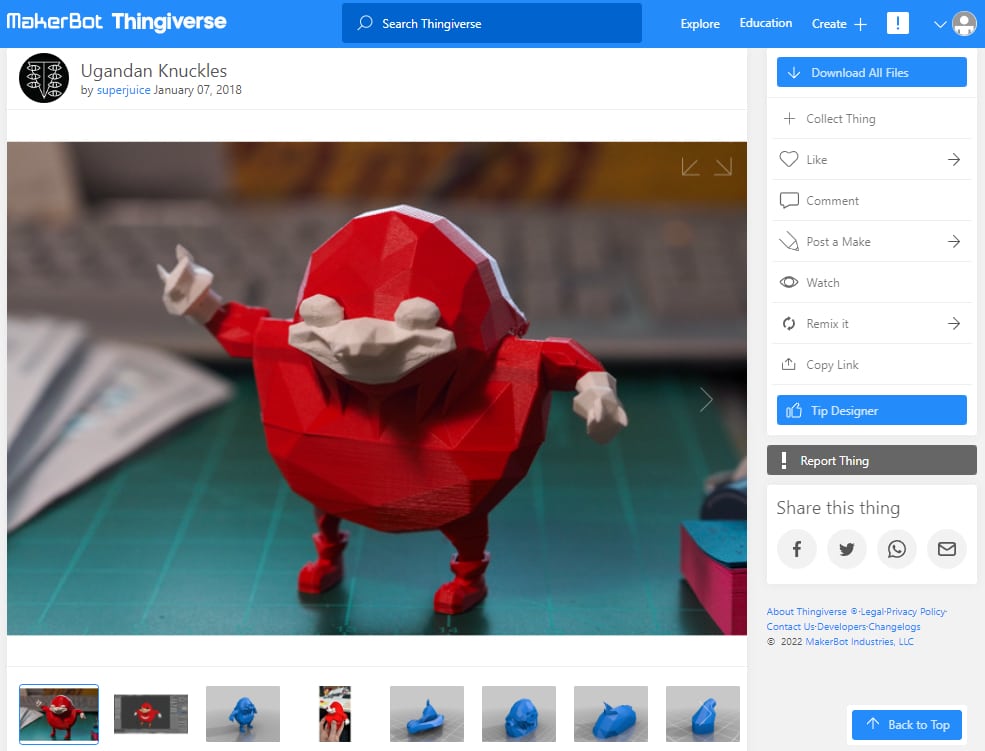 Knuckles is one of the most beloved characters from the Sonic franchise, and this meme version of it is a great option for funny models to download and 3D print.
Users recommend printing it with 10% and to use supports only on the face portion.
The surprised Pikachu meme is one of the most used memes on the internet. 
With this model, you'll be able to bake cookies inspired by the meme, which will cheer up anyone that comes over for coffee.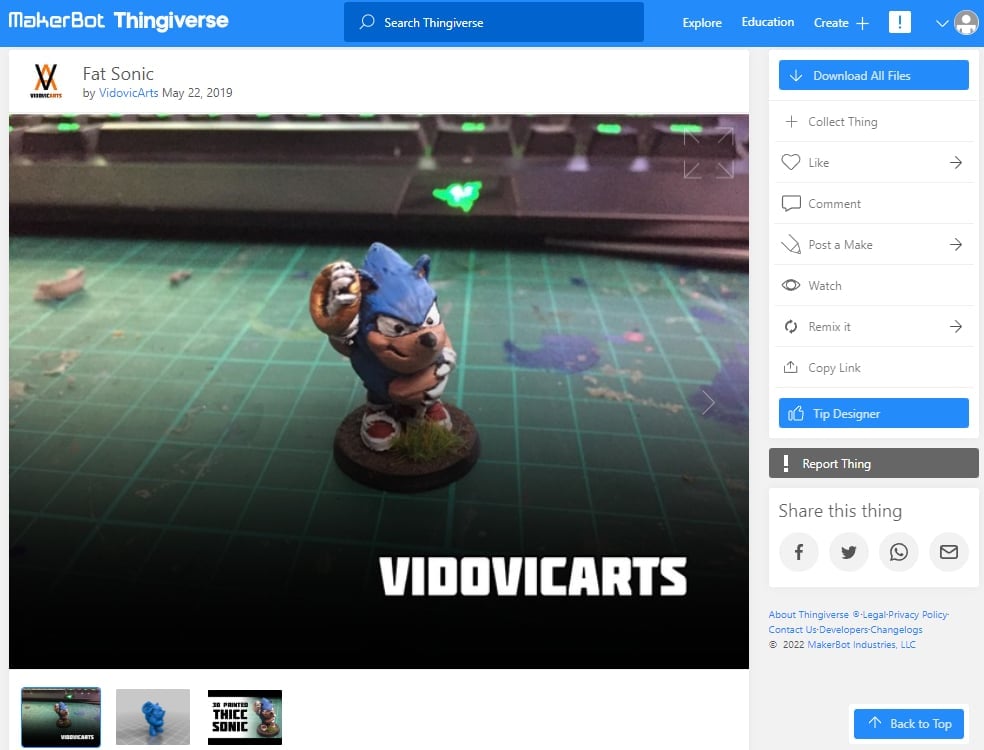 Another great meme option to download and 3D print for free is this funny-looking Fat Sonic model.
For those who enjoy a good laugh and are admirers of the iconic figure, this would make a fantastic present.