30 Best High Resolution 3D Prints (Free)
In the world of 3D printing, there are a lot of high resolution models that can be downloaded for free. They range from decorative pieces to practical objects. 
For this article, I've compiled the 30 Best High Resolution 3D Prints for you. Go ahead and check them out below.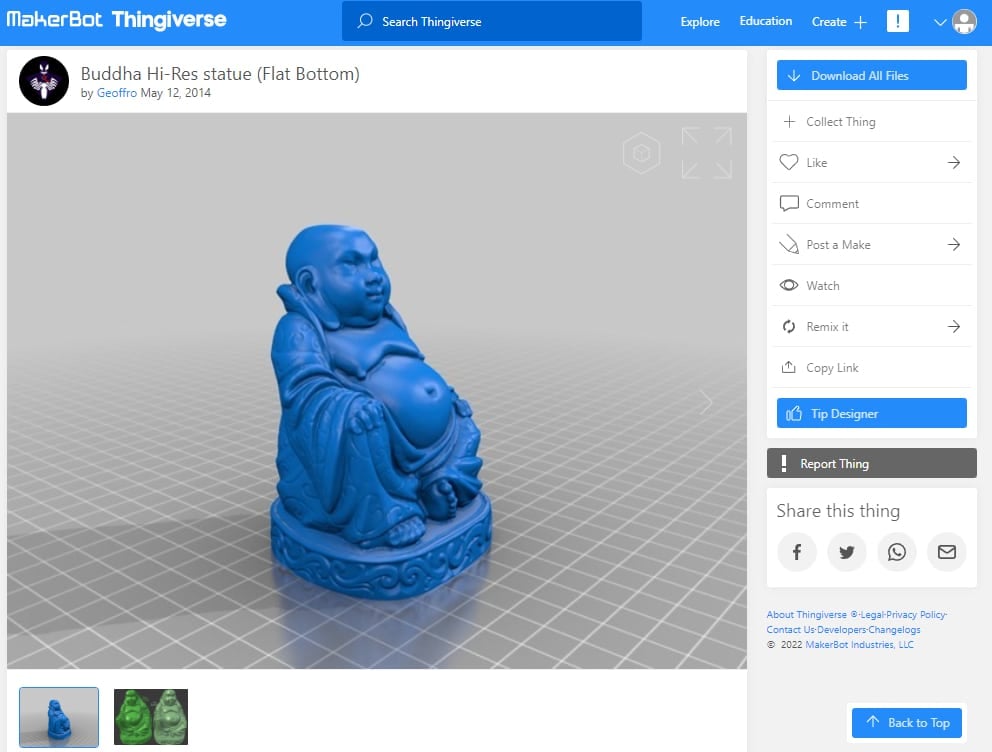 This model of the Buddha Statue in high resolution is extremely detailed and has a variety of textures. It will look fantastic anyplace in your home as decor.
Featuring over 1.5 million polygons, this is one of the models with the highest quality you can find to download online.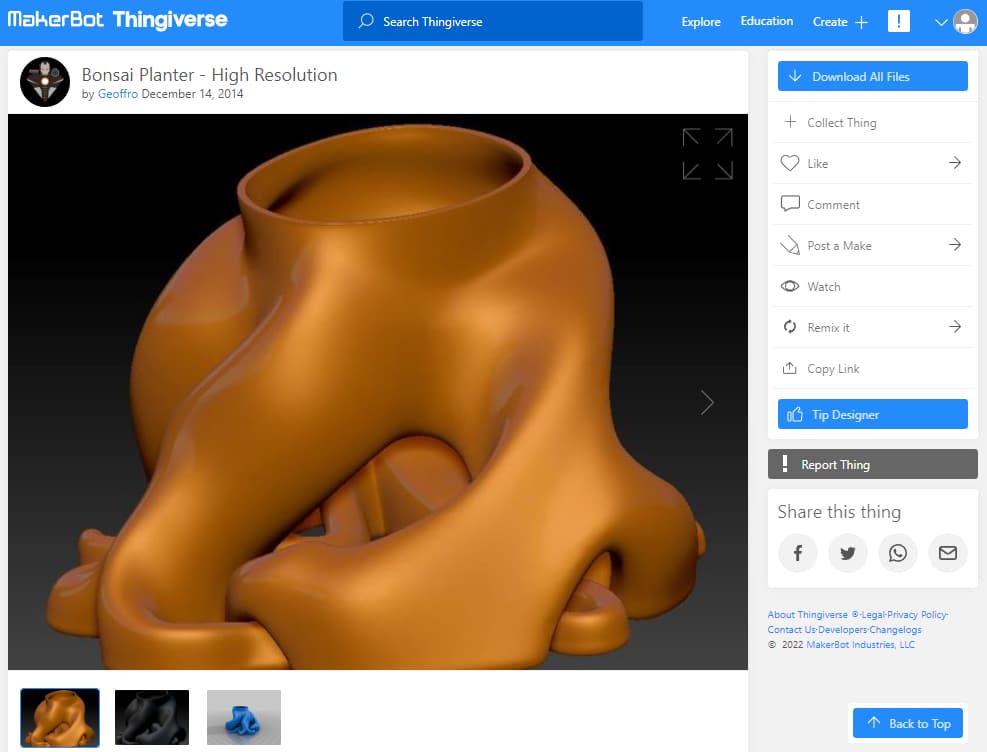 If you want to avoid post-processing your 3D prints by printing more high-resolution models, then you'll be really interested in the Bonsai Planter.
This model features incredible quality, and it will save you the time sanding that you would spend with a lower-resolution model.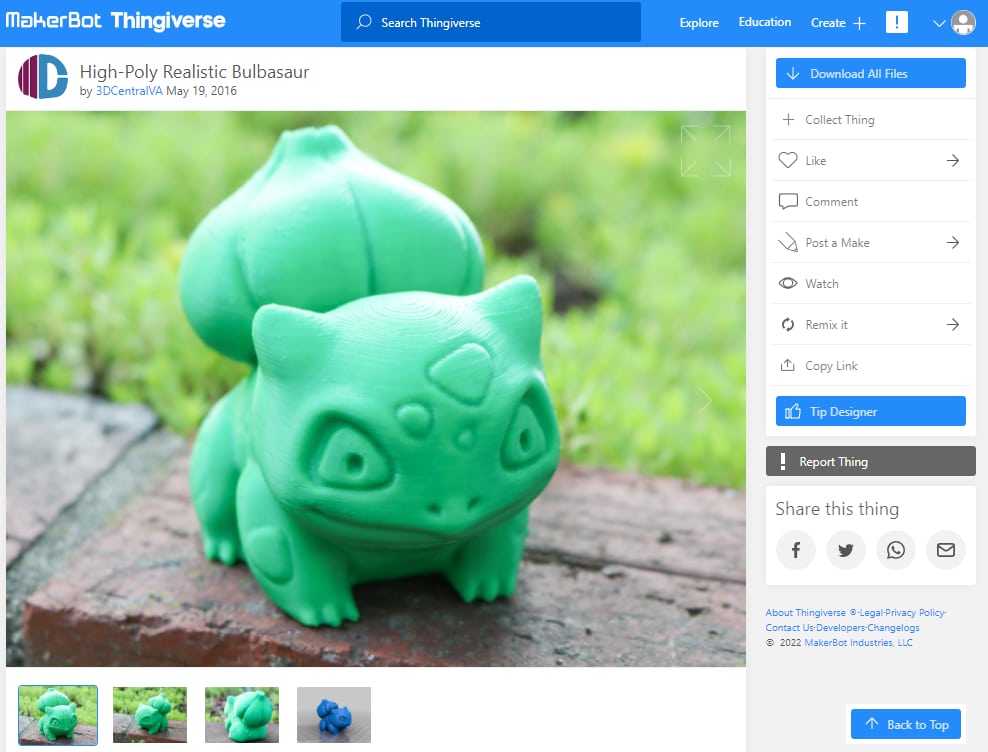 Any Pokémon enthusiast will really appreciate this high polygon Realistic Bulbasaur model. It makes for a cool toy or just a decorative figurine.
Users really recommend this model as the richness in detail will make this Pokémon stand out above other 3D printed figures.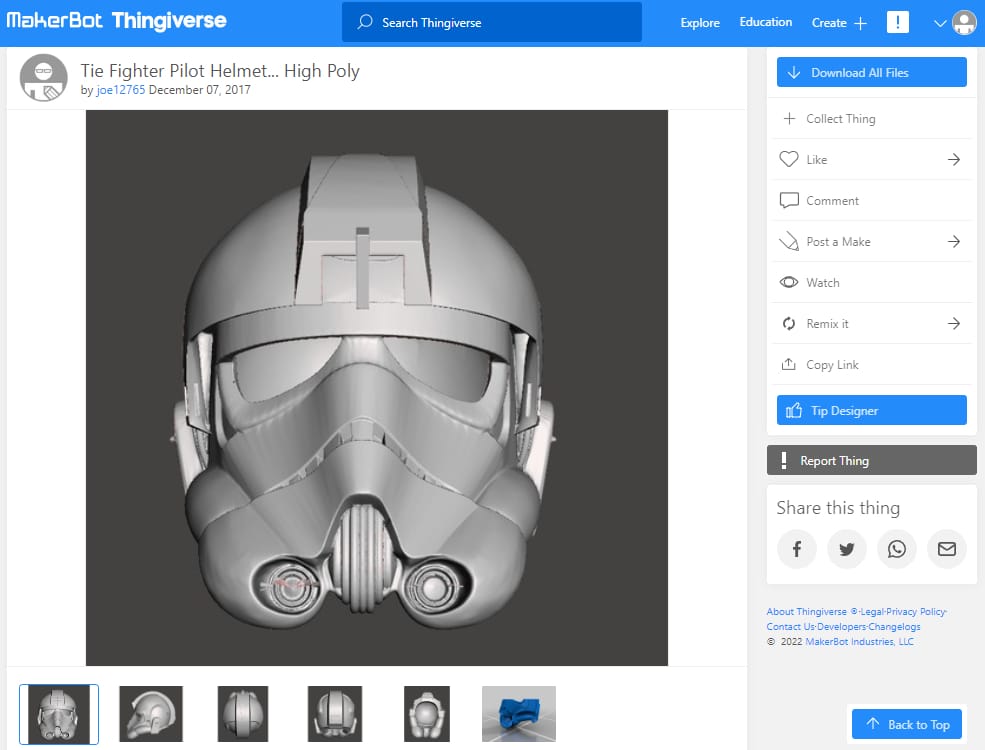 For Star Wars fans out there, this model will be of great interest as it features a high-resolution Tie Fighter Pilot Helmet.
With this model, you'll be able to appreciate the cool details of one of the most famous Star Wars helmets out there. It can also function as part of a costume for a party or a thematic event.
This high-resolution Nintendo Logo model will be a great gift for anyone who's into their games and wants a new decoration.
Many users downloaded and 3D printed this model, as it is one of the easiest high-resolution models to start with.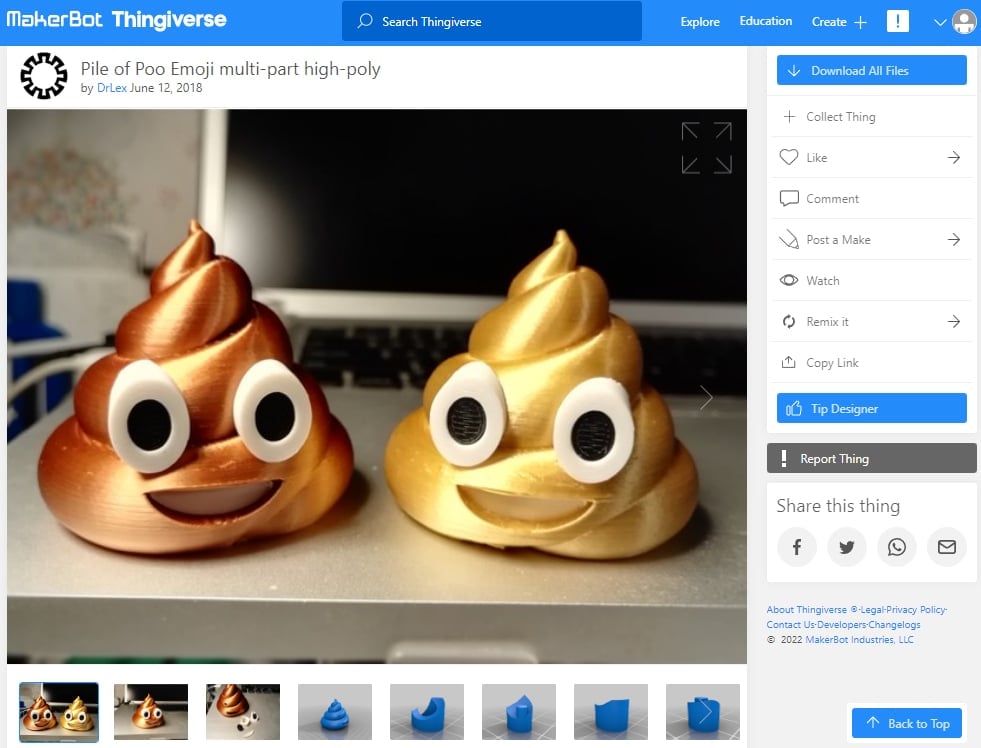 One of the most loved emojis of all time, the poo emoji, also got a nice high-resolution model that you can download and 3D print.
This highly detailed model will also make a fun gift to give to anyone who enjoys a good laugh.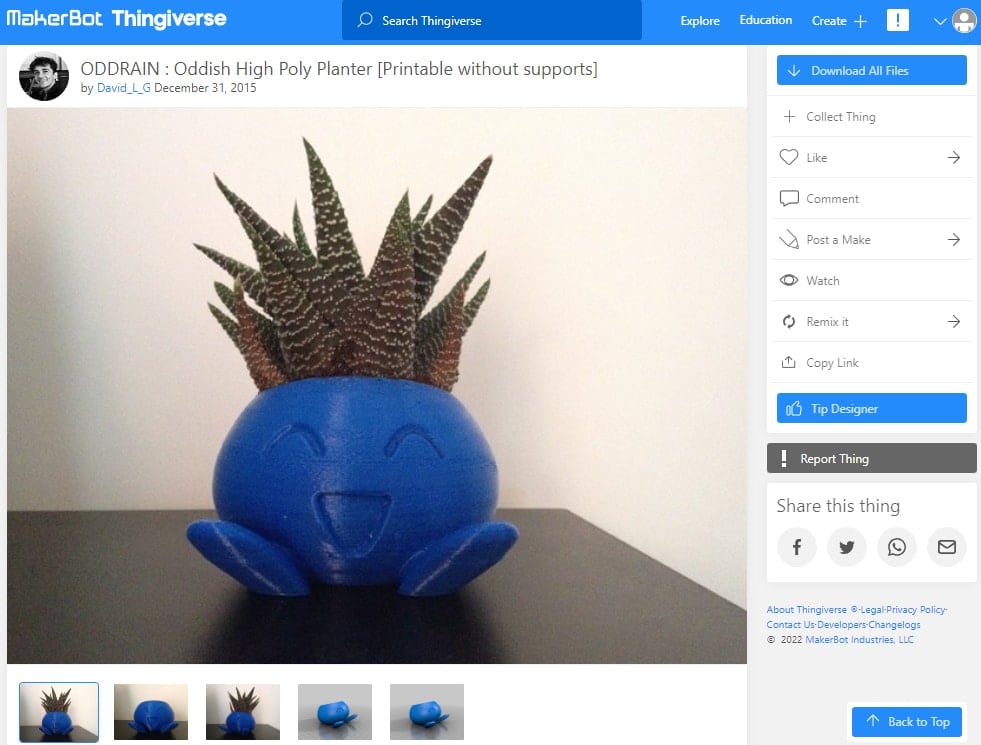 Another awesome high-resolution Pokémon inspired model is the Oddrain. This model is a spin on the Pokémon called Oddish, made to serve as a plant vase. 
Many users recommend downloading this model, as it is easy to print, and you won't need the help of supports. It makes for a fun little decorative piece to put anywhere around your house.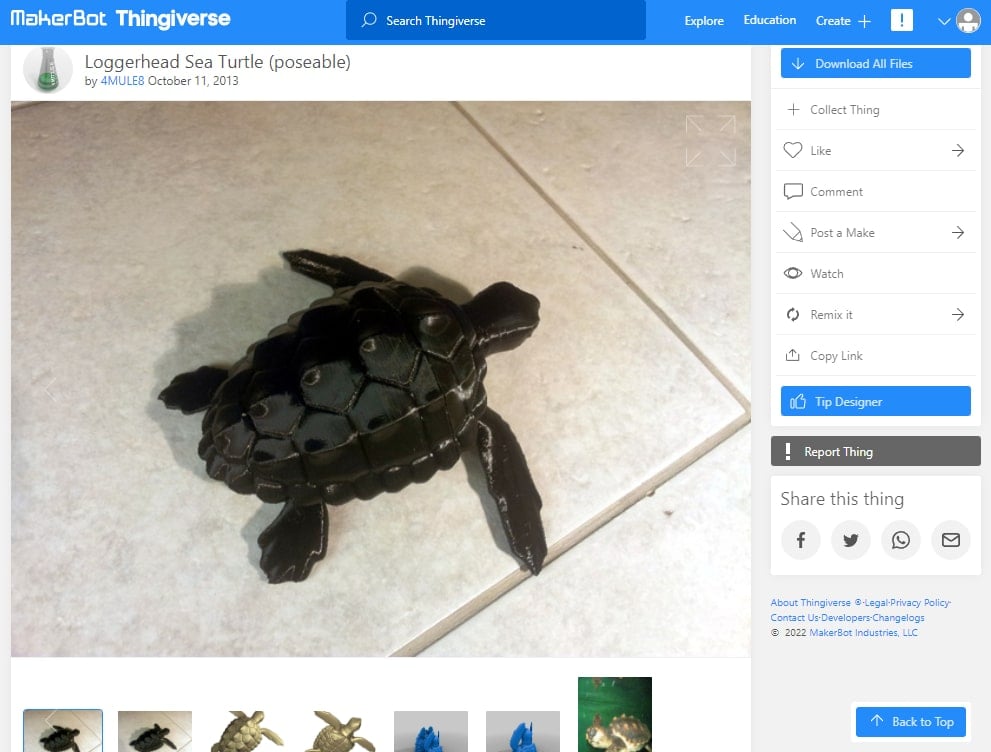 This incredible model of a loggerhead sea turtle has poseable flippers that allow for different positions. 
As a result of the model's extremely high resolution, it has many details and textures. It comes in two pieces, and it is an easy option to 3D print.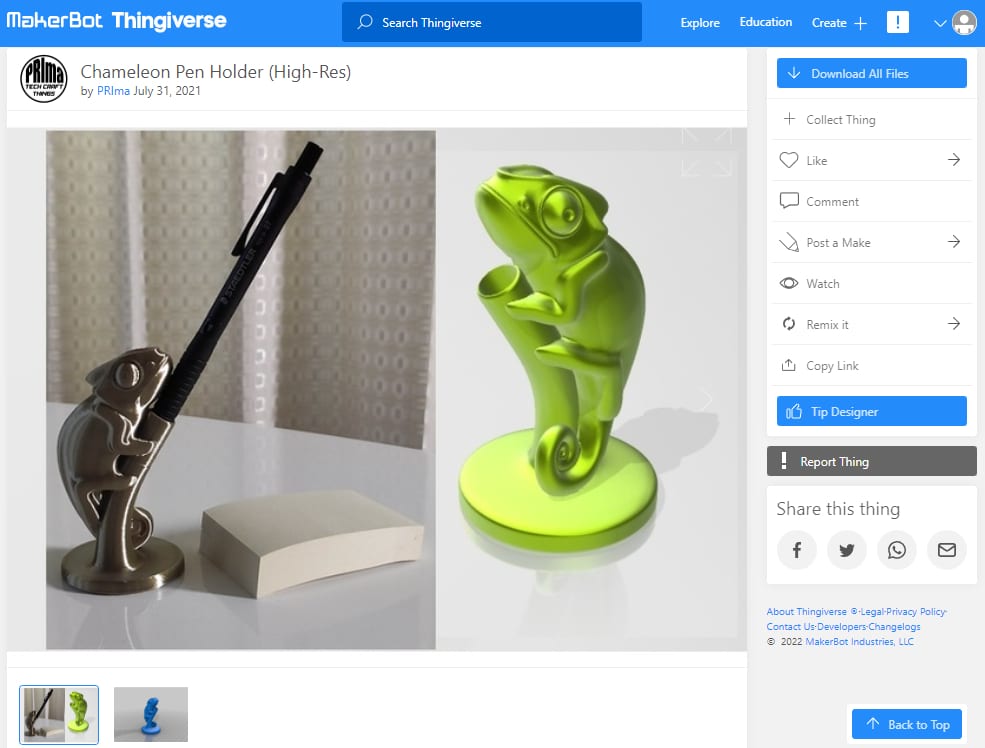 A perfect little desk ornament, the Chameleon Pen Holder model features high-resolution and practical functionality.
It makes for a perfect gift to give to a coworker or a friend. This model is also praised by users for being quick and simple to 3D print.
Check out this awesome Yoda bust model, available for free to be downloaded and 3D printed. Featuring rich details and great texture, this is one of the most impressive models out there.
Perfect for any Star Wars fan as well as people who are looking to 3D print high-resolution 3D prints. It also makes for a great decorative item.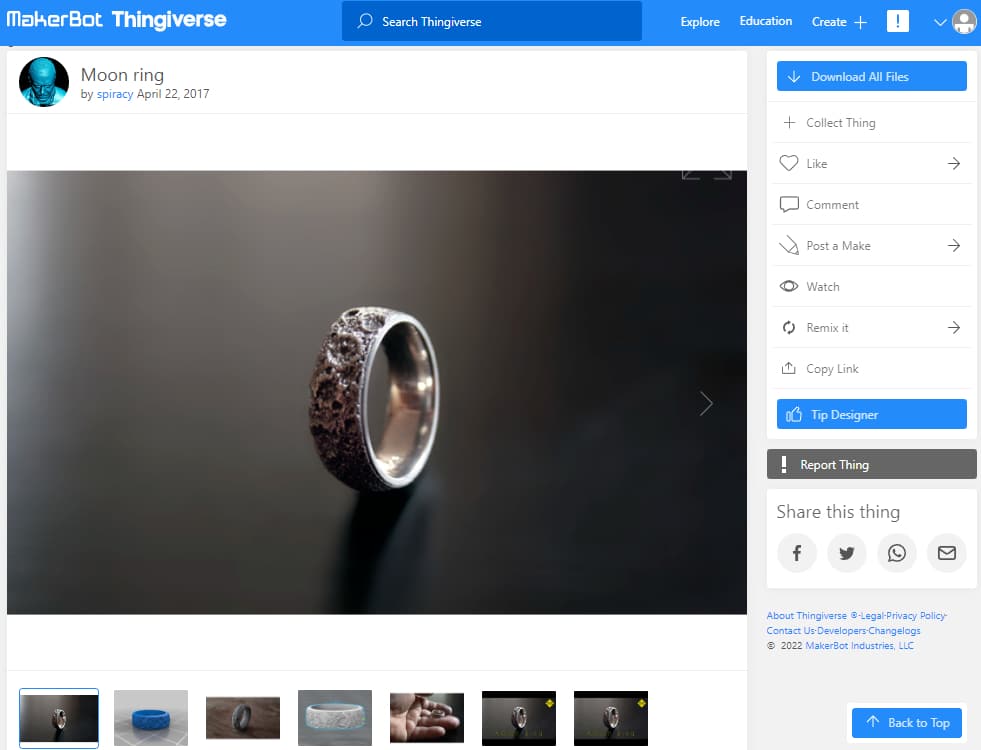 If you're into 3D-designed jewelry, then this Moon Ring model will be ideal. It is a beautifully designed wearable ring with the moon's surface as a theme.
It also makes for a great gift that will impress everyone, especially people who have a special relationship with the moon.
Check out the video below to see how this model was designed.
For anyone who's into the Fallout series, this Fallout Vault Boy model will be of great interest. 
It's a wonderful and entertaining desk ornament that also works well as a gift for video game enthusiasts. Users really recommend printing it with PLA to achieve the best result.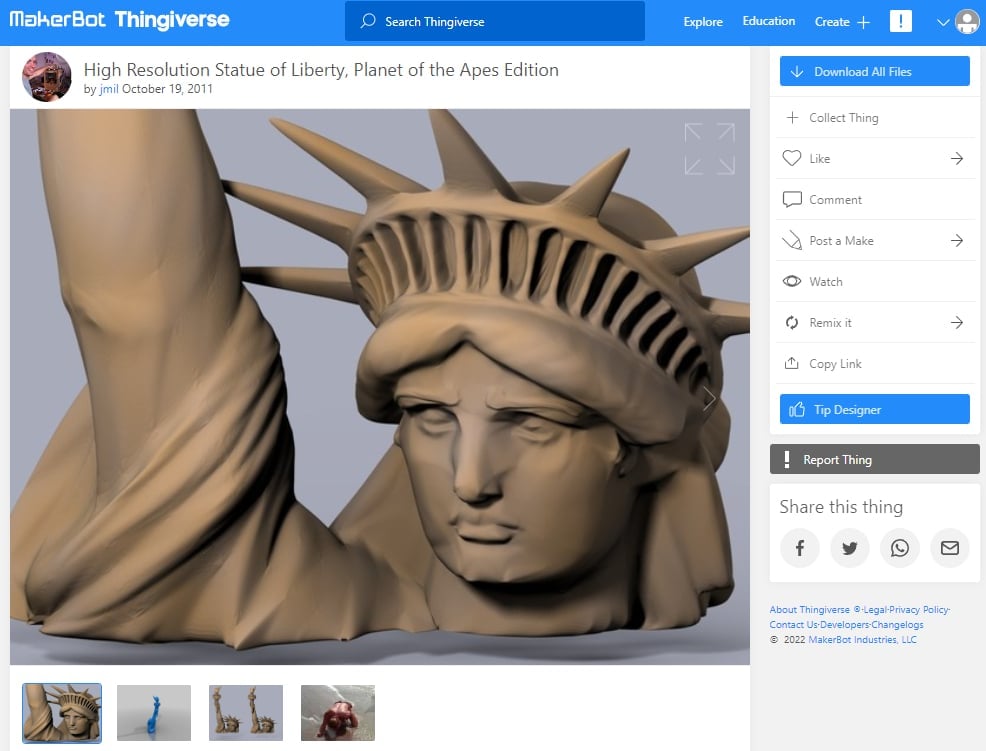 Check out this awesome high-resolution model of the Statue of Liberty as it is seen in the classic movie "Planet of the Apes"
Perfect for any fans of high-resolution printing as well as "Planet of the Apes" enthusiasts who want a thematic piece of decoration.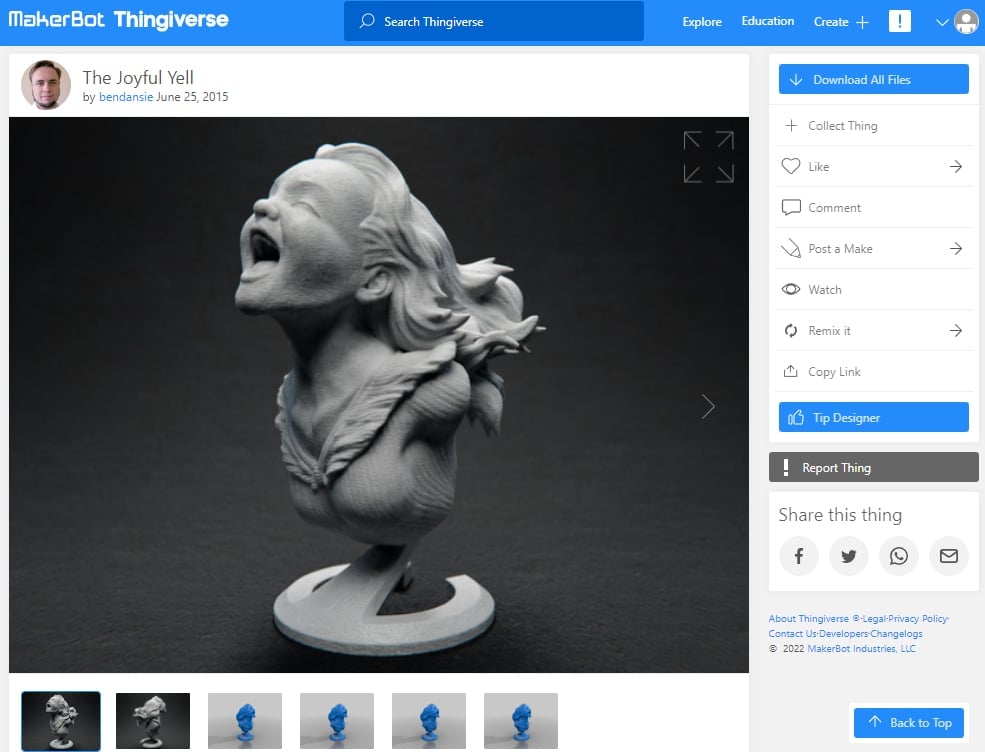 The Joyful Yell is a terrific option for anybody seeking to print high quality models since it has a beautiful design and a large polygon count.
One of the best models available online, The Joyful Yell is highly recommended for its rich details and amazing texture, making it one of the most downloaded models online.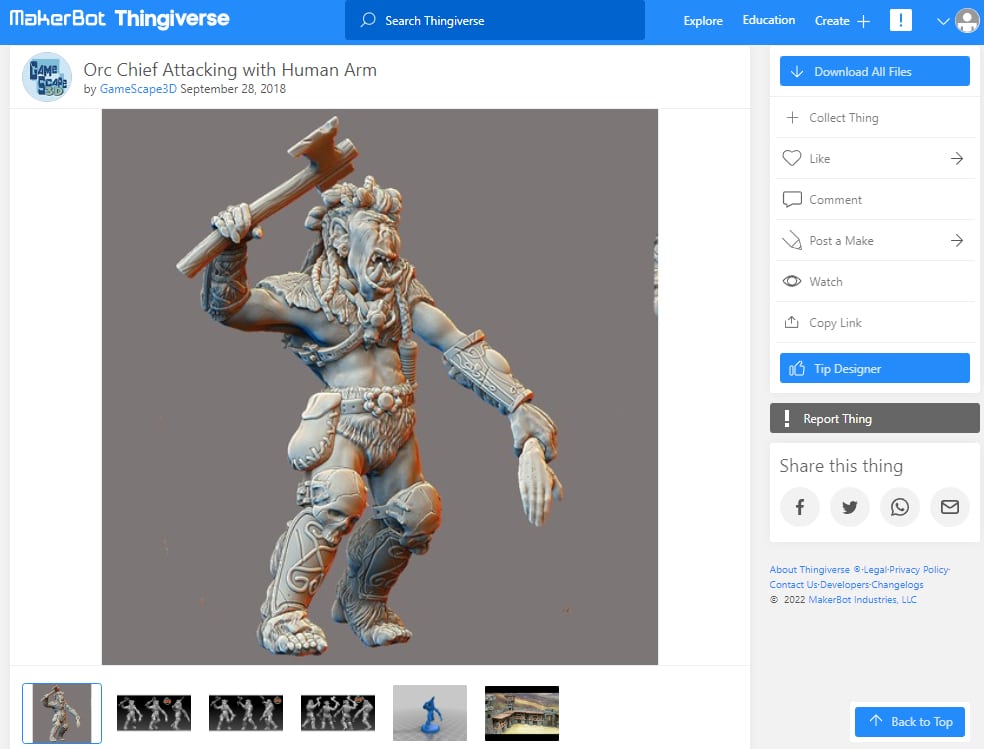 For anyone that really likes 3D printing high resolution miniatures, this Orc Chief Attacking with Human Arm model will be ideal.
Any fan of miniatures will be impressed by this model because it has so many cool details and textures that will enhance any tabletop gaming experience.
Perfect for anyone looking to make a Halloween costume, this model, the Real Evil Satan Goat Horns, will impress most people who see it.
For those who enjoy high-quality 3D prints with a horror theme, this model is ideal because it is large and has a high resolution.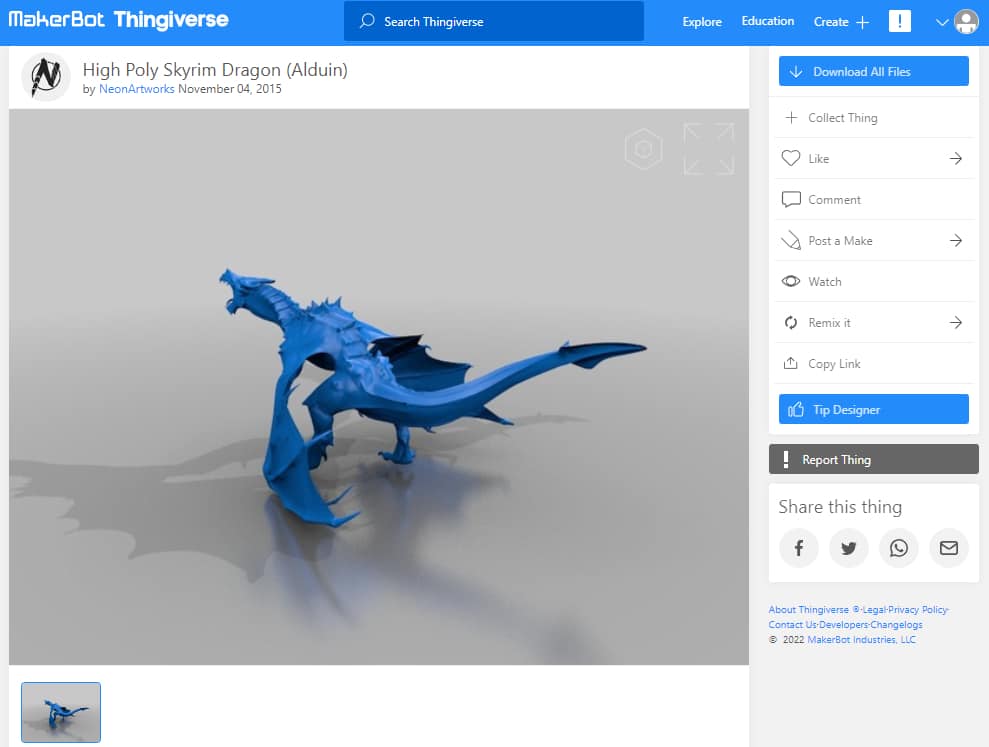 Any Skyrim fans will easily recognize this model, the Skyrim Dragon, which is one of the most beloved monsters from the game.
Beautifully modeled in high resolution, it makes a great gift for any fans of the game or people who are interested in high-quality 3D prints.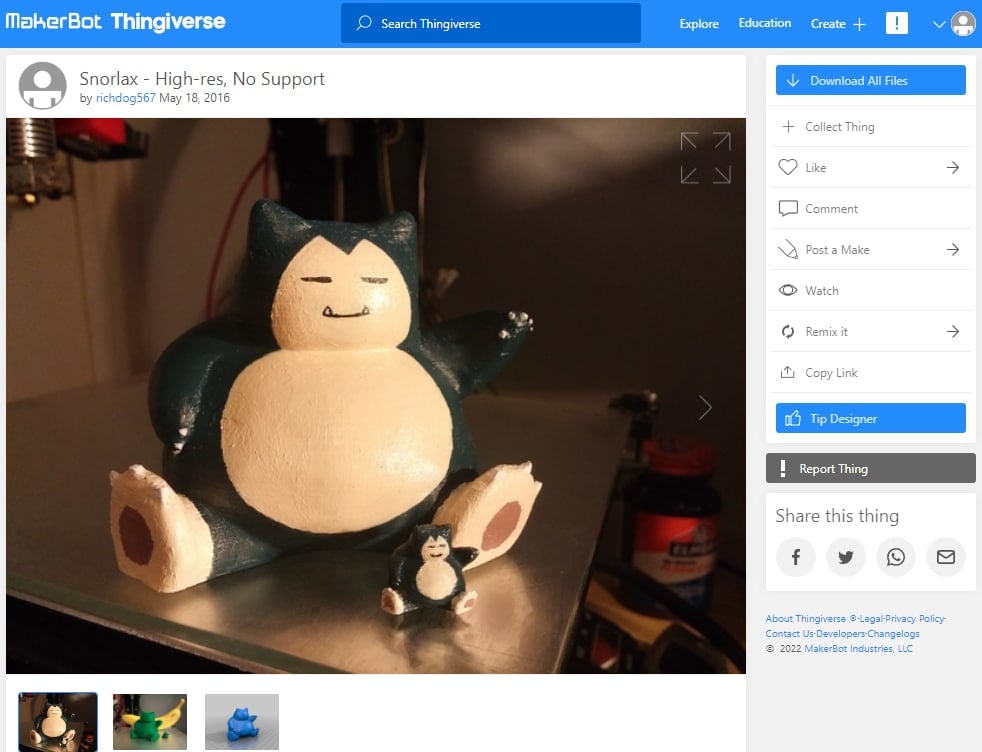 You can 3D print this simple, entertaining, and high-resolution model on your own. It makes for a really fun desk decoration.
The Snorlax model is perfect for anyone who enjoys Pokémon or just high-quality 3D printing. It is recommended by many users as you can print it without supports.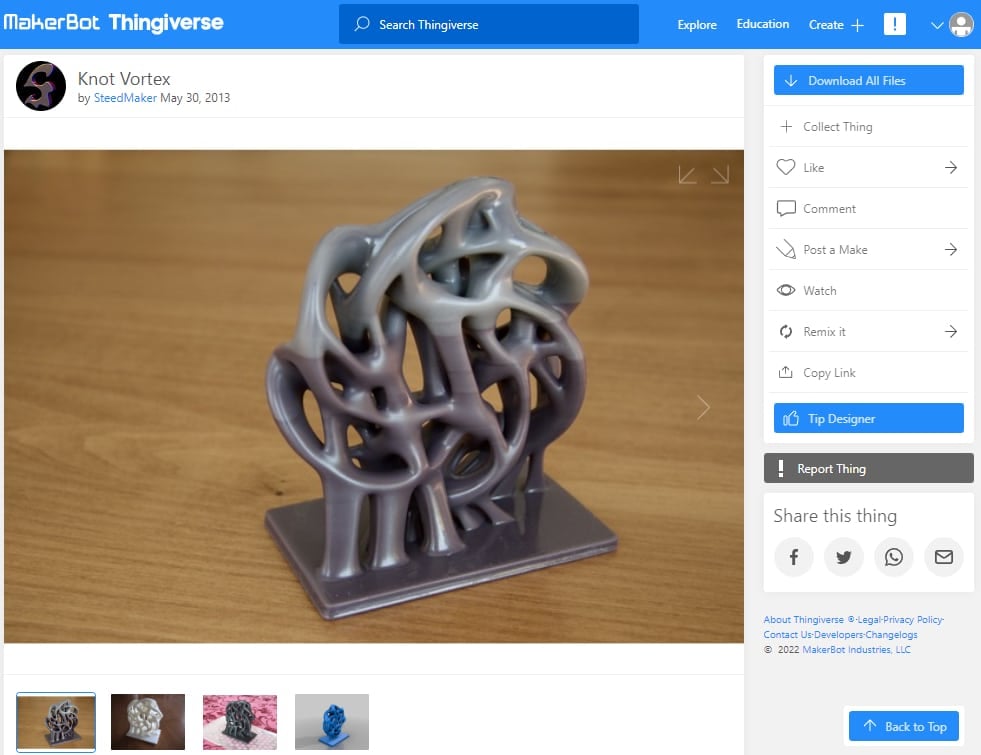 This beautifully sculpted model is another great example of a high-resolution decorative piece that you can 3D print at your own home.
The Knot Vortex is a stunning piece of design with a really original shape that will dazzle any visitor. It will look stylish anywhere you decide to put it and also makes a great gift to anyone who enjoys creative decorations.
This model will be perfect as a Valentine's Day gift or just a sweet present to your significant other.
With the Love Sculpture model, you'll be able to have a more romantic decoration around your house. Additionally, it is ideal for those seeking high-quality 3D prints.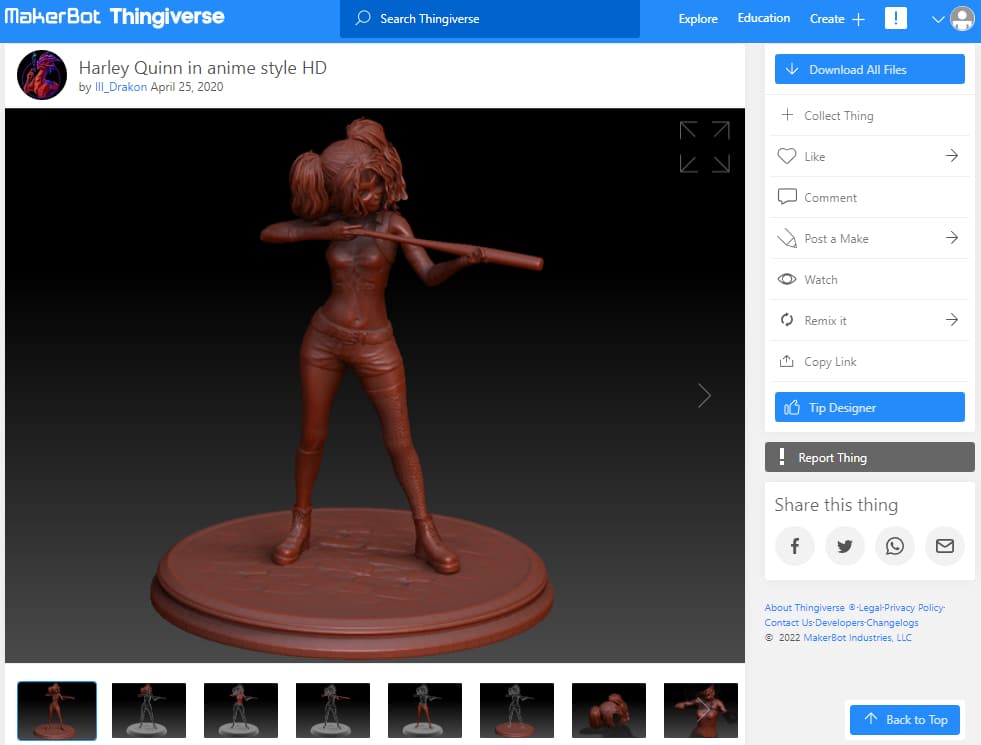 Check out another great alternative for a high resolution model that you can 3D print with The Harley Quinn in Anime Style.
If you're a Harley Quinn fan and an anime enthusiast, then this model will be ideal for you. It features a spin on the character with a more anime-inspired look.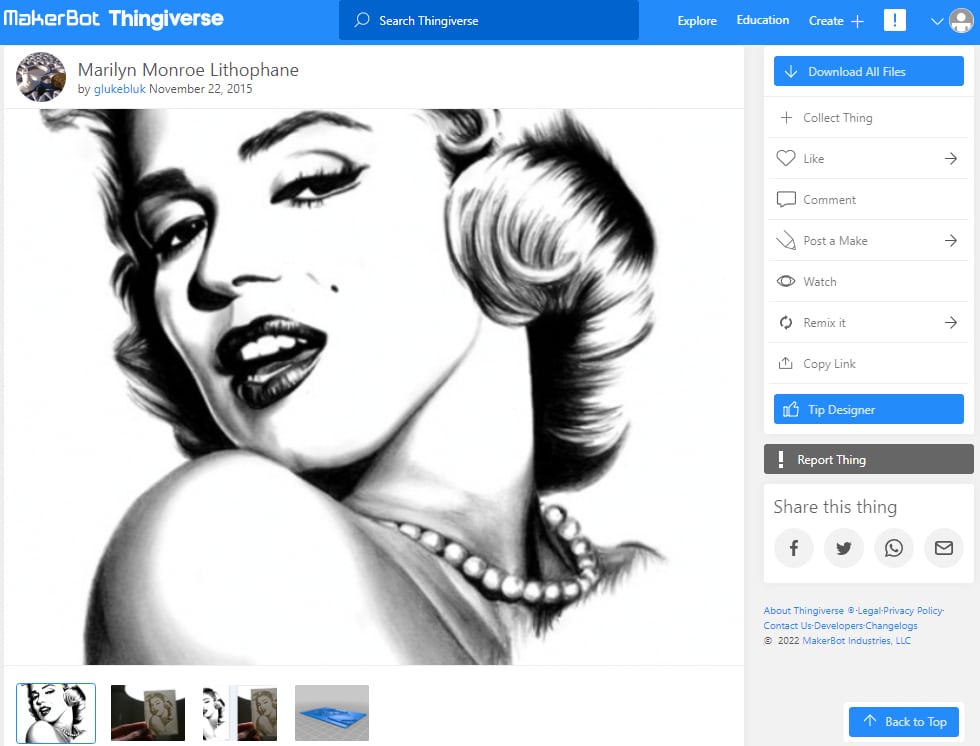 Anyone who's into 3D printing lithophanes, should check this model out as it features a really beautiful high resolution Marilyn Monroe photography.
With this model, you'll be able to 3D print a high-quality lithophane, which always serves as a great piece of decoration. It also makes a great gift for people who are into classic movies.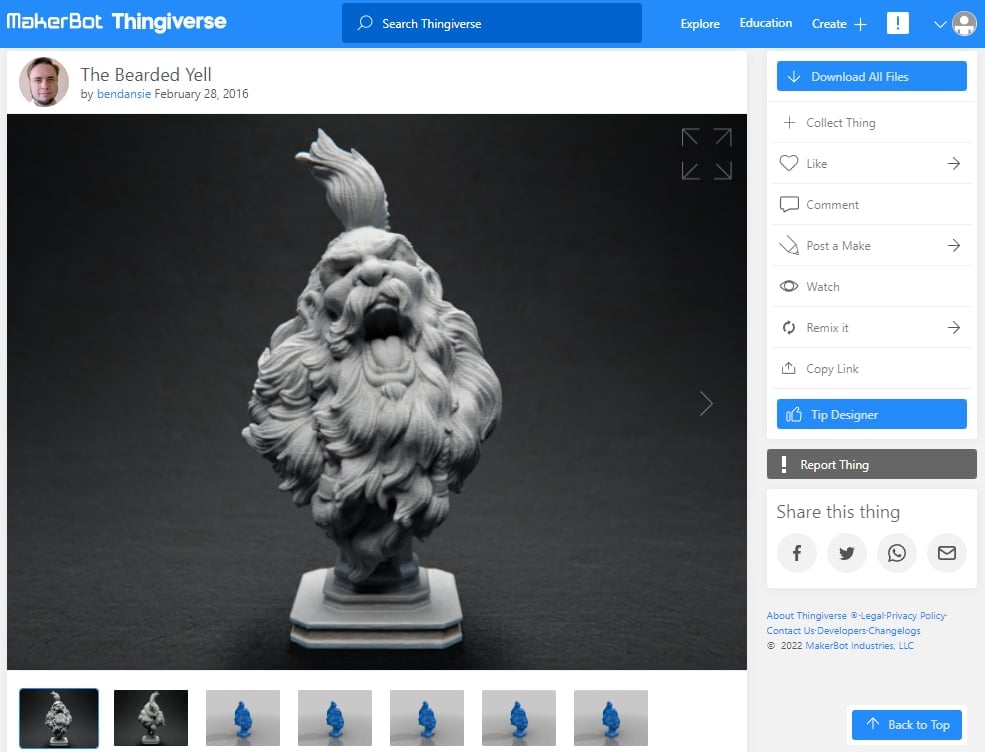 The Bearded Yell is among the most popular high resolution models that are freely accessible for 3D printing. For those who want to 3D print highly detailed models, it is perfect.
With an awesome design, this model makes for great decoration as well as a nice gift for your friends.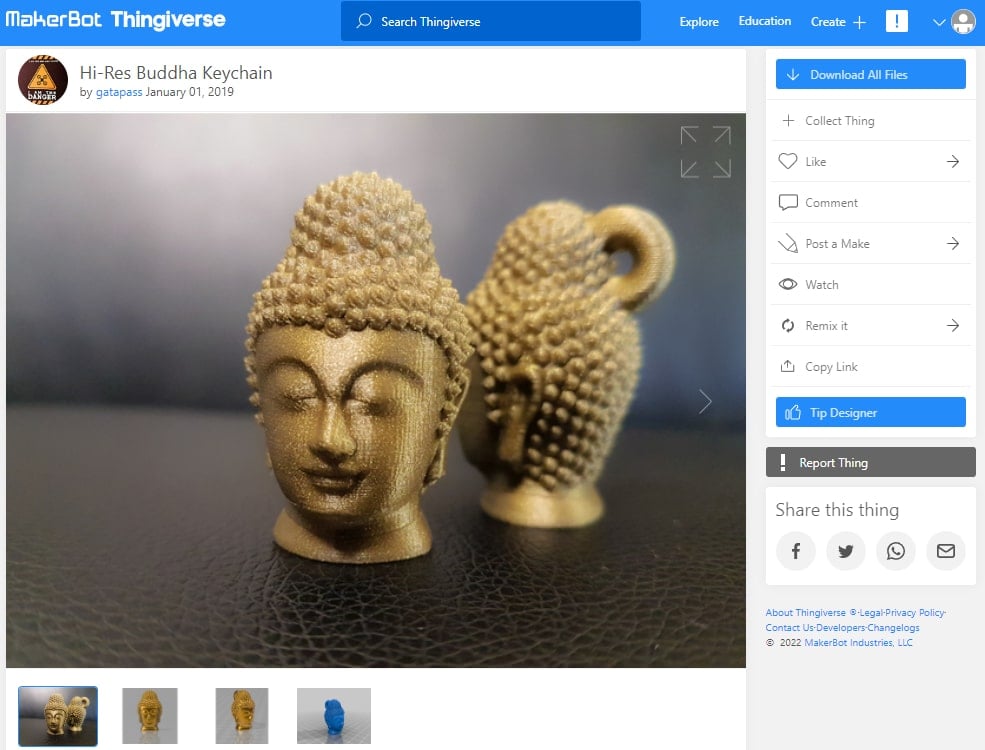 Another great option for a high-resolution 3D printable model, especially if you need something quickly, is this one.
The Buddha Keychain makes for an awesome little gift as it features great details while still being small enough for your pocket.
If you're into space traveling and spacecrafts, then this model will be ideal for you as it features the famous Mercury Spacecraft in high detail.
Anyone who enjoys high resolution 3D prints and is interested in space exploration would adore receiving this model as a present.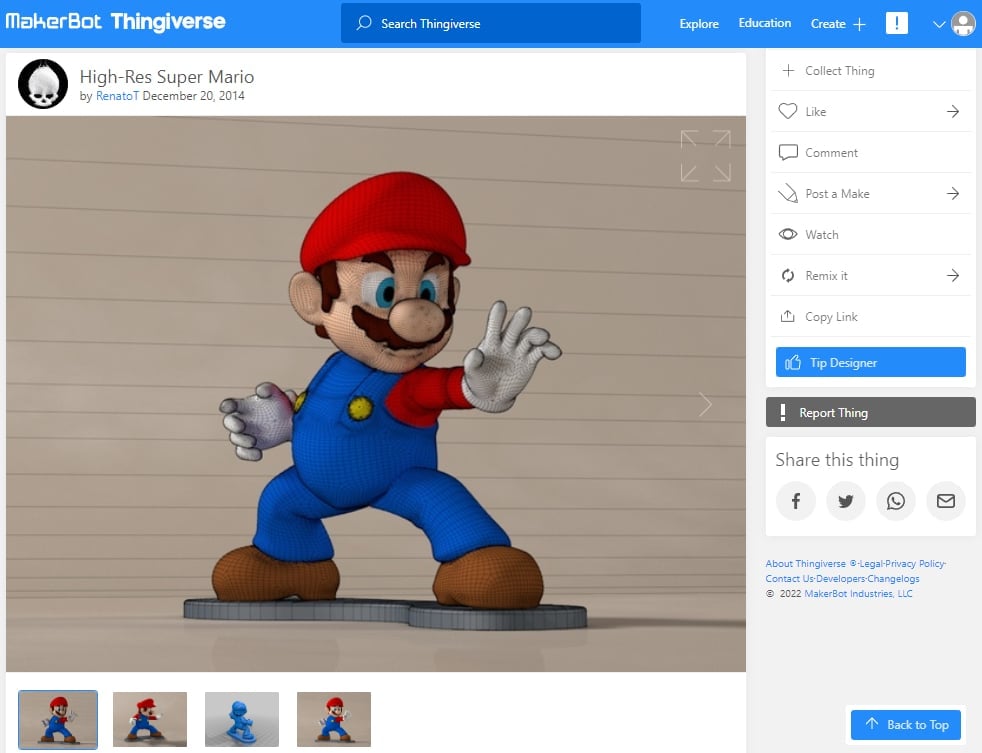 This model, which displays a finely detailed representation of the enduring video game character Mario, will be adored by any fan of the Super Mario video games.
Anyone who appreciates printing high-quality video game characters should download this high resolution model.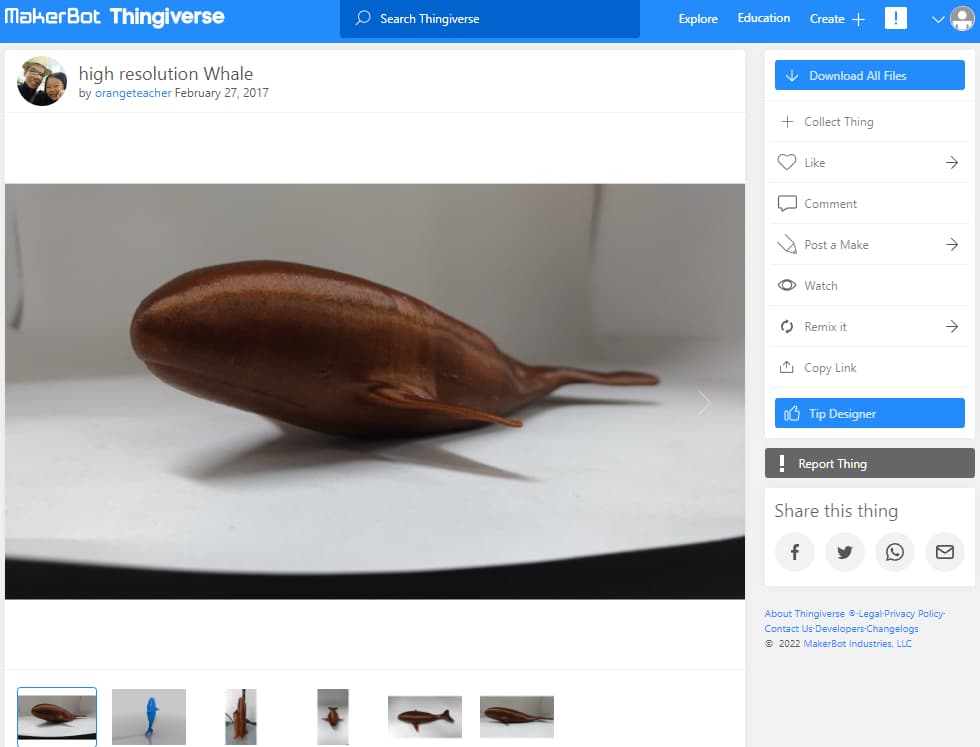 Check out this really beautiful High Resolution Whale model that can be downloaded for free. You can give it as a gift for any animal lover out there.
It makes a cool desk ornament for anyone who enjoys miniatures of wildlife animals.
The Face Hugger Alien mode is a really cool model with high quality and high resolution that will impress any science fiction enthusiast.
It's the ideal model to frighten your friend, who has always been terrified of the face huggers from the Alien movies.
For fans of the Kingdom Hearts video game series, this model will be of great interest. It also makes a great gift for anyone who enjoys the game.
The Kingdom Hearts Key Chain features a high resolution, and it is wearable, allowing you to showcase your love for the game anywhere.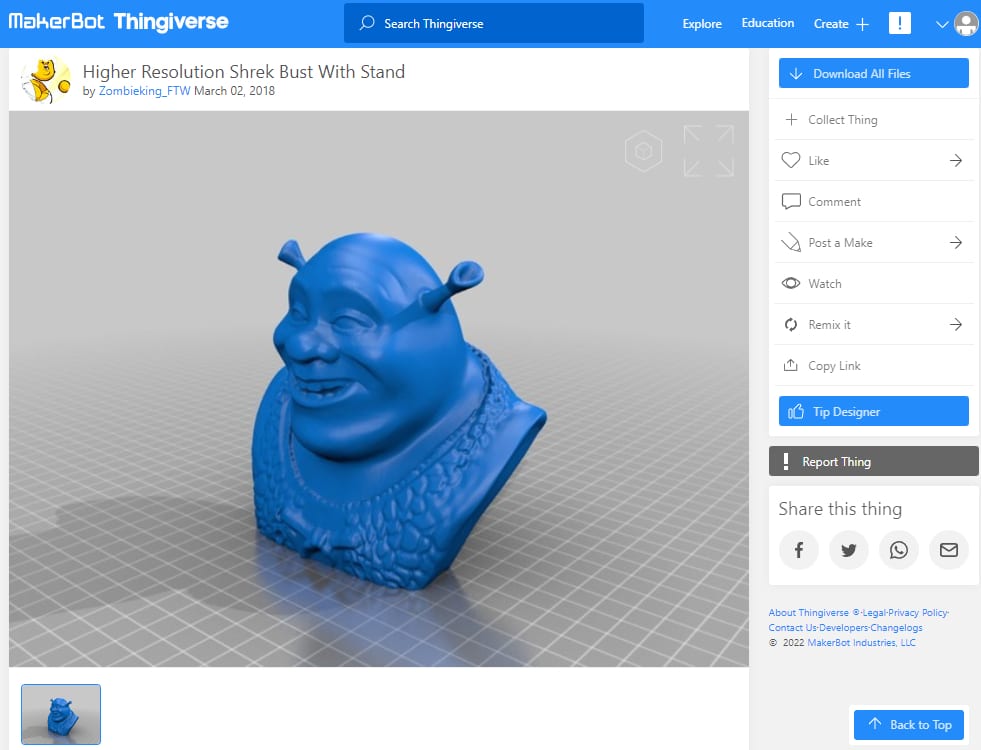 This high resolution model might be particularly appealing to you if you enjoy the animated film Shrek.
It features a bust of the character Shrek in high quality, with a lot of cool details and fun textures. Perfect to improve your house decoration with this fun piece.