30 Best Disney 3D Prints – 3D Printer Files (Free)
There are a lot of cool possibilities if you are a Disney fan and a 3D printing enthusiast. From different characters to iconic objects, you'll have a lot of fun going through these models.
For this list, I've compiled the 30 Best Disney 3D Prints. Go ahead and check them out, any of them can be downloaded for free.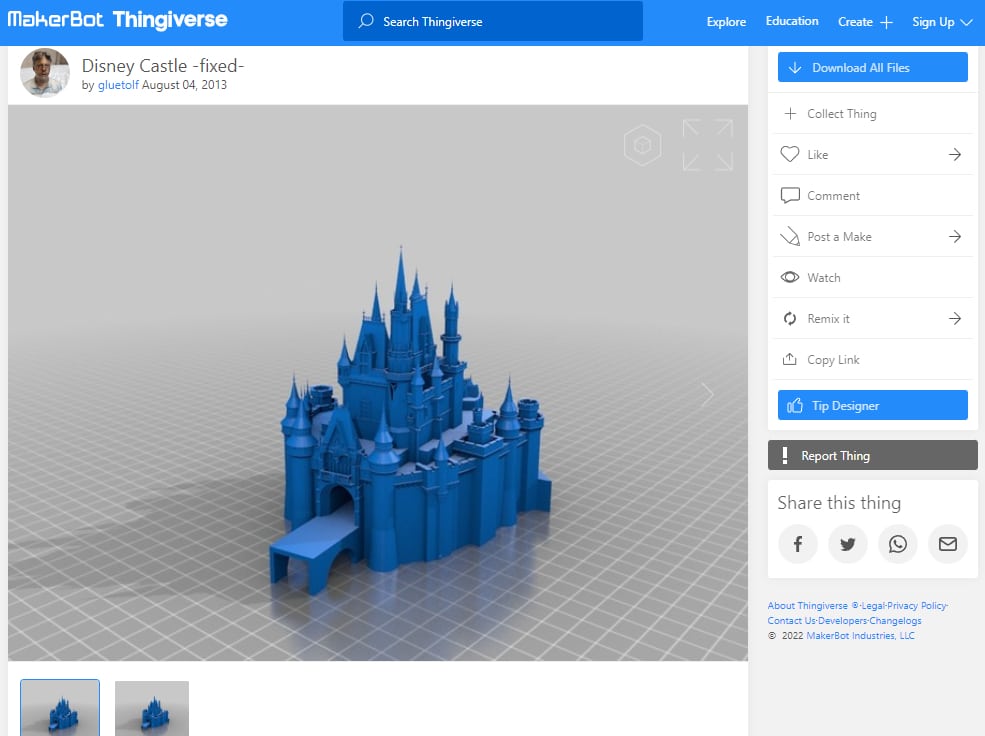 One of the most iconic symbols from the Disney studios is the Magic Kingdom castle. Now you can have a miniature version placed around your house.
It features great quality and astounding detail, making it a perfect gift for Disney fans or just some great decoration.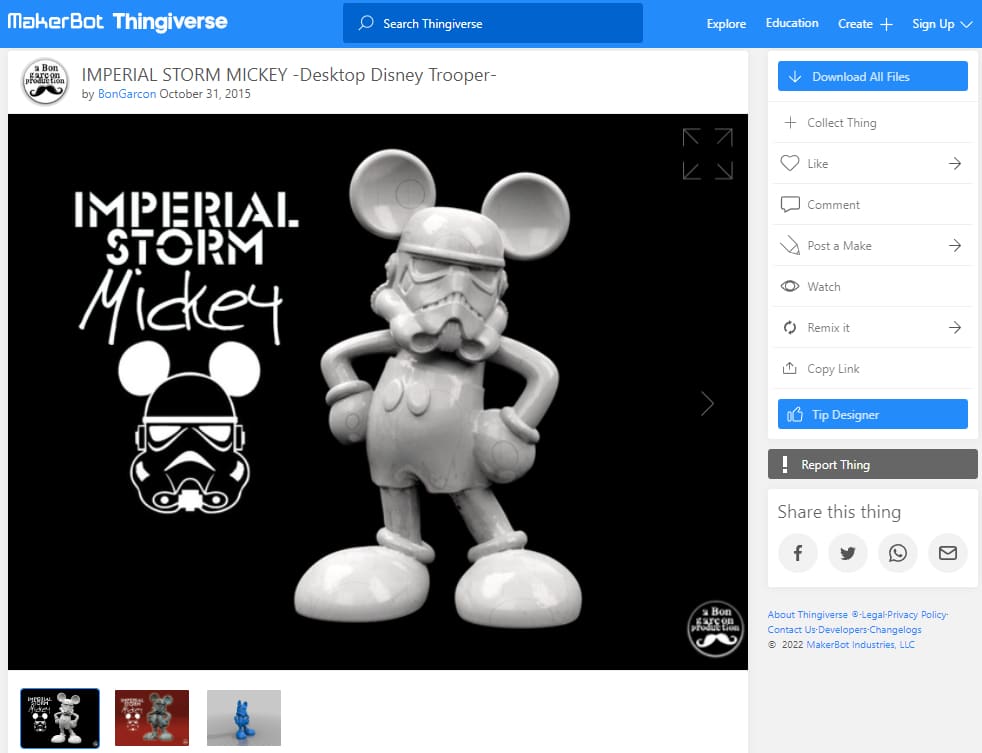 If you are a fan of both Star Wars and Disney, then this will be of great interest. It also makes for a great gift for any friend who enjoys either of these brands.
The Imperial Storm Mickey also works as a really fun and creative desk ornament to have around your house.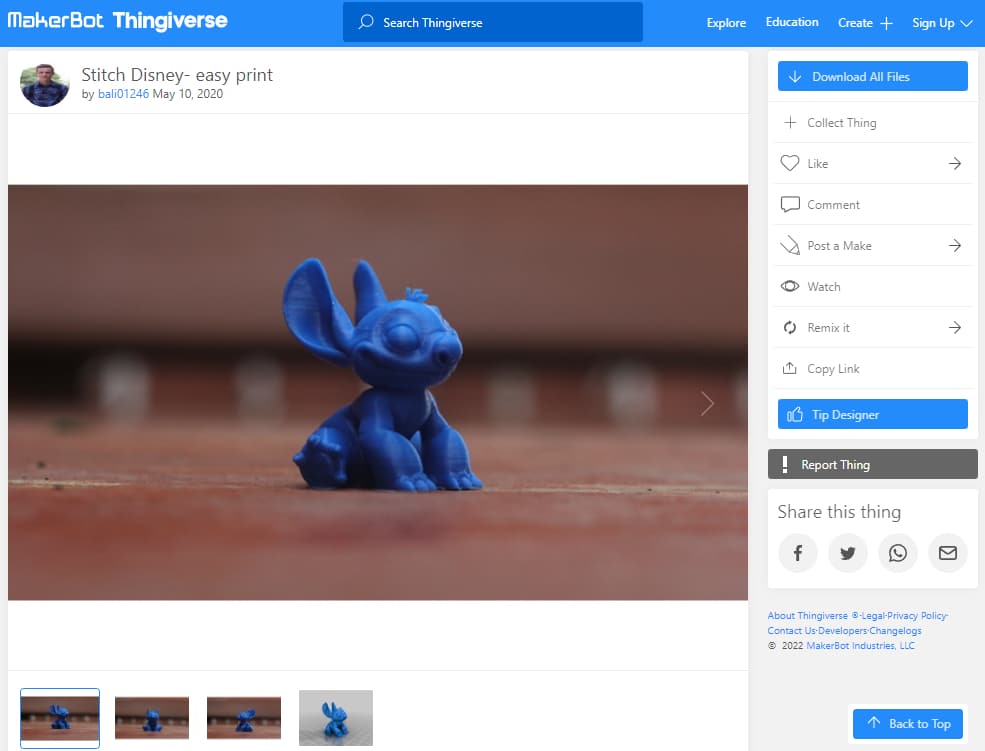 People that enjoy the Lilo & Stitch movies will really appreciate this miniature of the character Stitch. It makes a great little decoration to have anywhere.
This model is excellent for beginners to download because it prints out quickly and easily. It can also be a nice gift to anyone who enjoys Disney characters.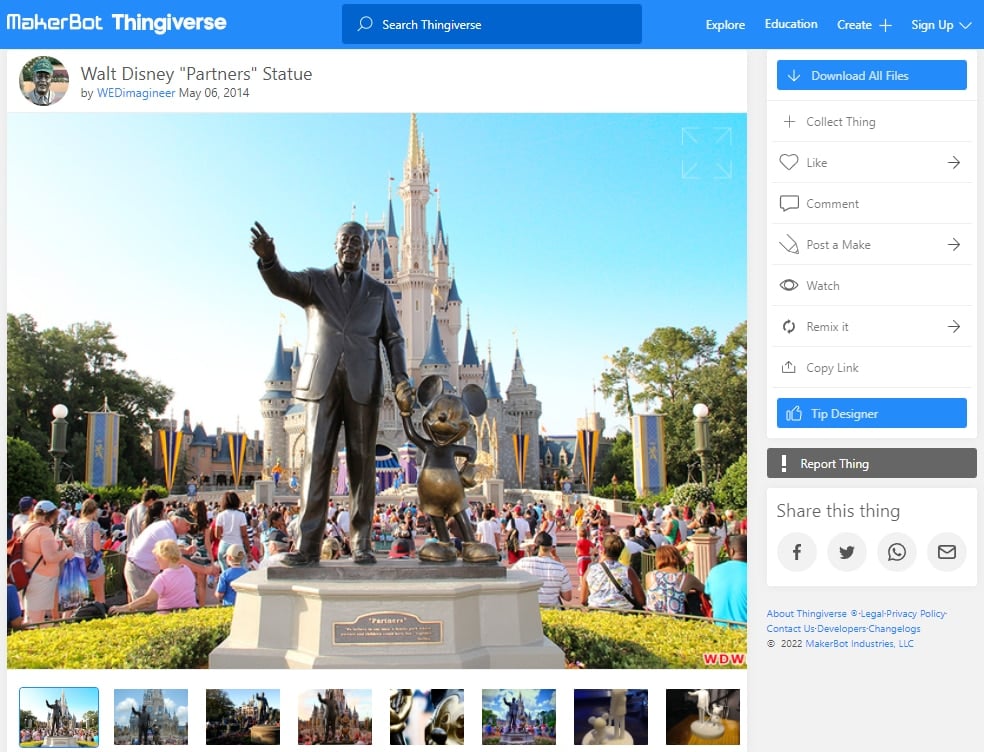 The Partners Statue is one of the most famous sculptures in the Walt Disney Theme Parks. It features Walt Disney and Mickey hand in hand. You can be inspired by Walt & Mickey in their own homes by 3D printing this wonderful model.
This is a miniature version of the statue that makes for a great decor for anyone who's a fan of Disney-themed objects.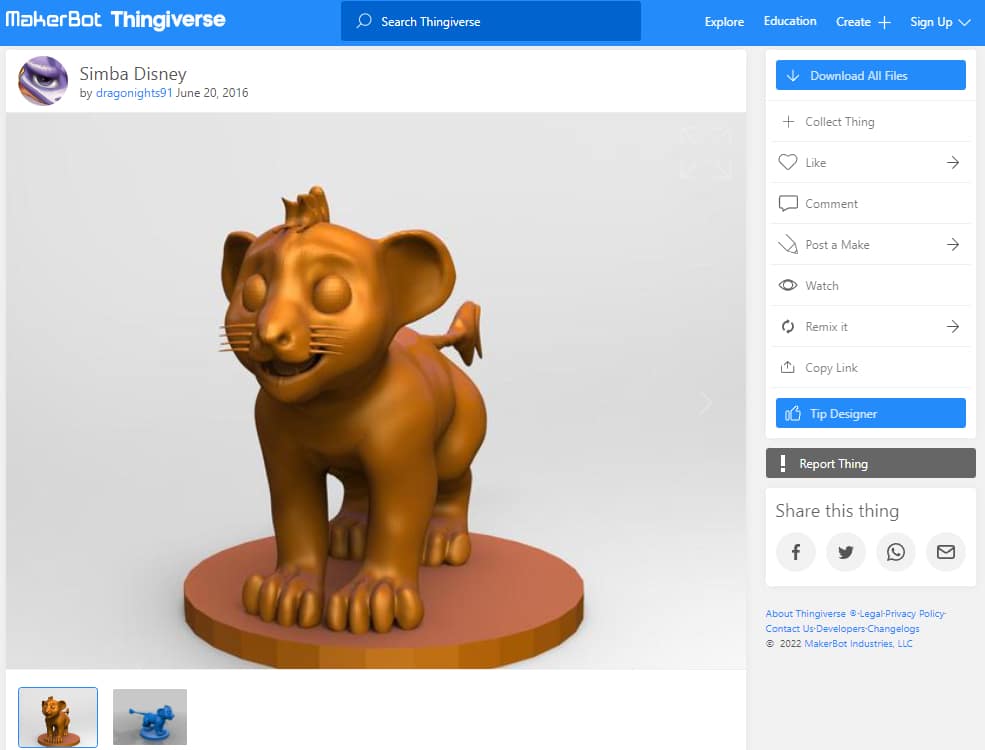 This awesome fan version of the character Simba from the Lion King movie is another cool option for the Disney model to download and 3D print.
A lot of users recommend this as it makes a great desk ornament and a nice gift to any fans of the Lion King movie.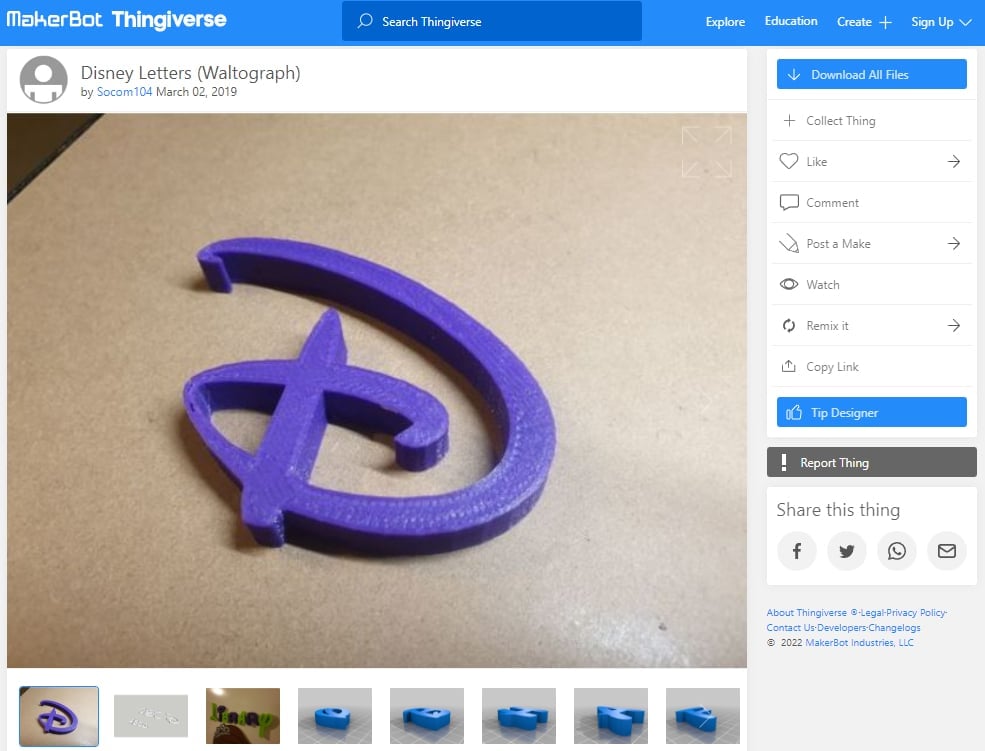 For any fans of Disney-inspired ornaments, these Disney Letters models will be of great interest. With it, you'll be able to come up with fun decor for your office.
Many users recommend printing this as it features different designs of all the letters, allowing you to choose which one you want to download.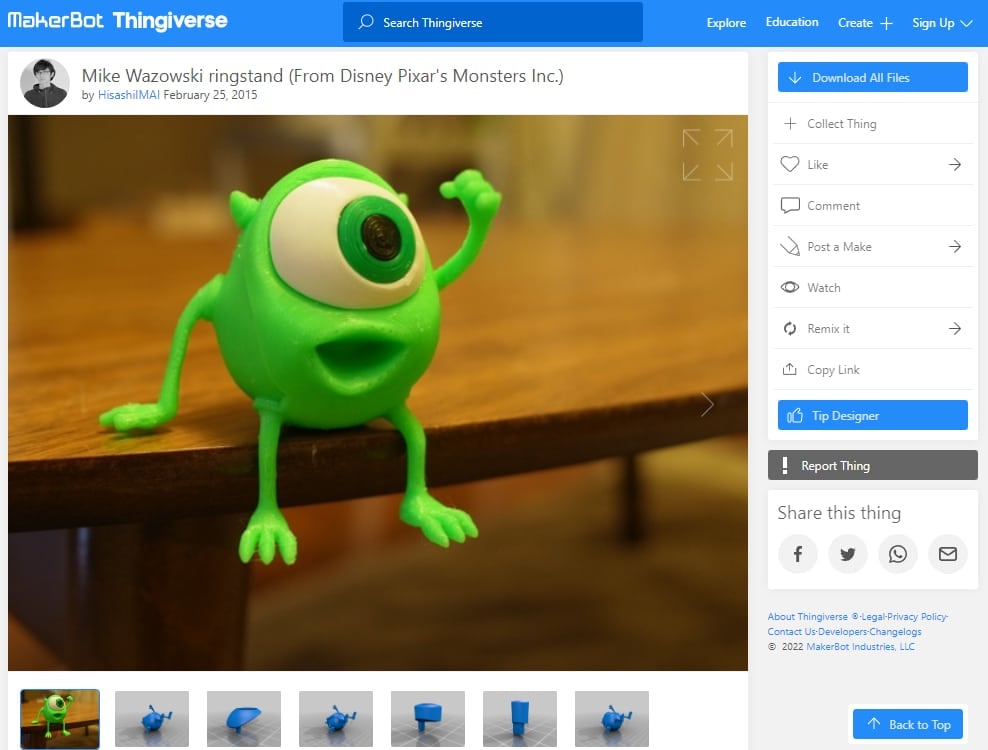 If you are a fan of the Disney classic movie Monsters Inc, you'll really appreciate this lovely Mike Wazowski Ring Stand.
Mike Wazowski is one of the main characters from Monster Inc, and with this model you'll be able to have a ring stand to leave at your office desk or anywhere around your house.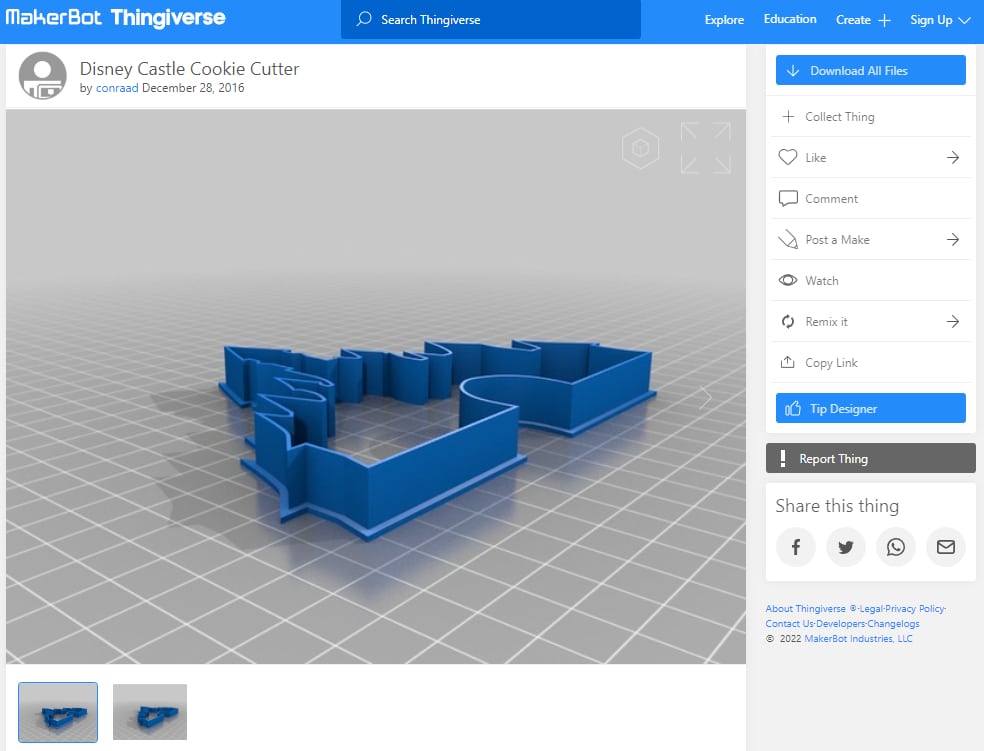 Take a look at this awesome model, the Disney Castle Cookie Cutter, which allows you to have really fun thematic parties while serving creative food.
You can now give Disney-themed cookies to your friends and coworkers, which should impress everyone.
Another awesome Disney-inspired model that you can download is the Spaceship Earth from the Epcot park, which is a part of Disney World.
This Spaceship Earth model will make a great decoration for anyone who's nostalgic about their trips to Disney World.
Anyone who's a fan of Toy Story will fall in love with this awesome model that can be downloaded and 3D printed on your own home.
Fans of the movies will love this high quality Buzz Lightyear model. It serves as a perfect gift to kids that really enjoy Toy Story.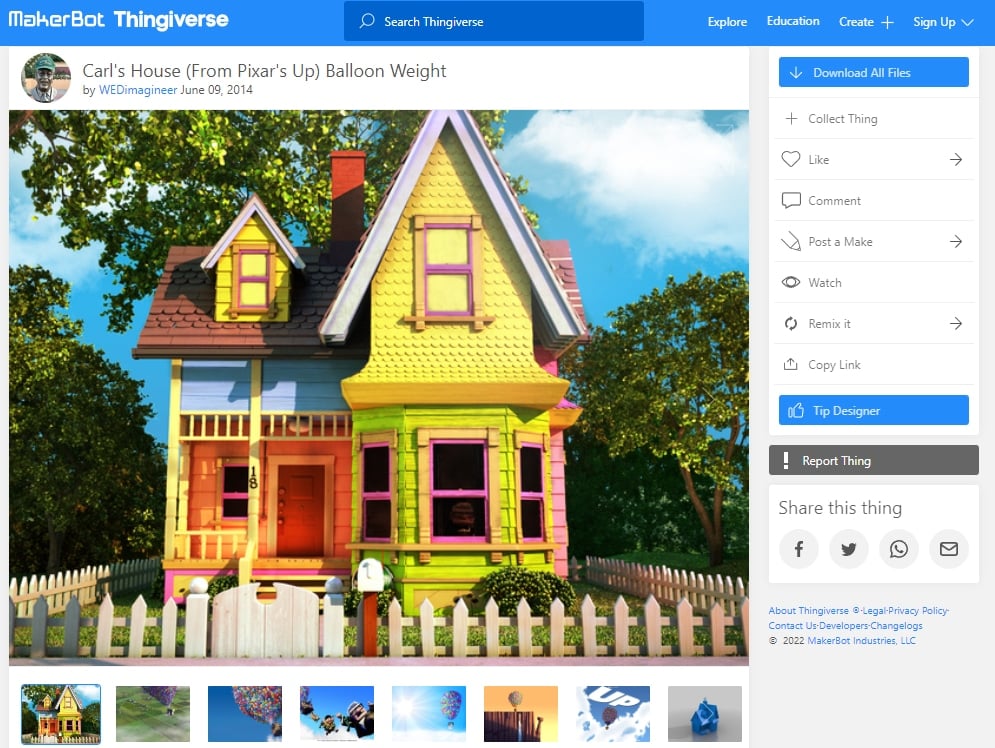 Take a look at the Carl's House model, from the movie Up. It's one of the most recommended models to download.
This rendition of Carl's house from Up is the ideal gift for any Pixar fan and features a handy hook on its chimney that enables you to hang it as a Christmas tree ornament, or use it as a balloon weight for a birthday celebration.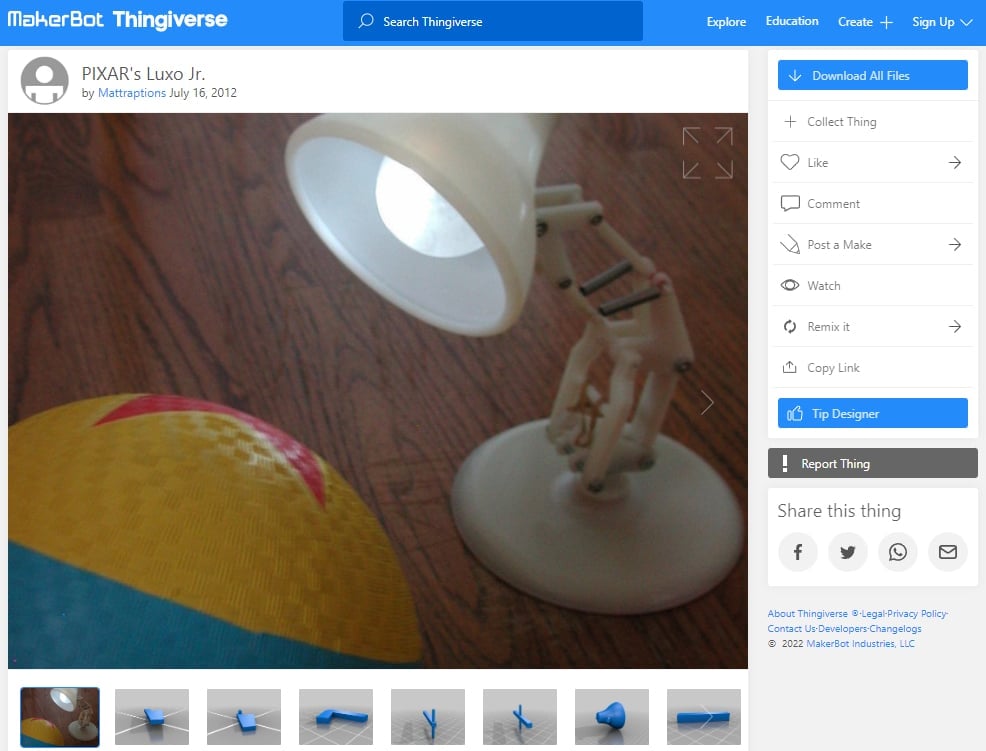 If you're into Disney Pixar features, then you'll love this Pixar's iconic mascot, the Luxo Jr. It works as a lovely decorative piece that can be placed anywhere.
It was designed at a 1:1 scale replica, and it was created to look identical to the studio's character.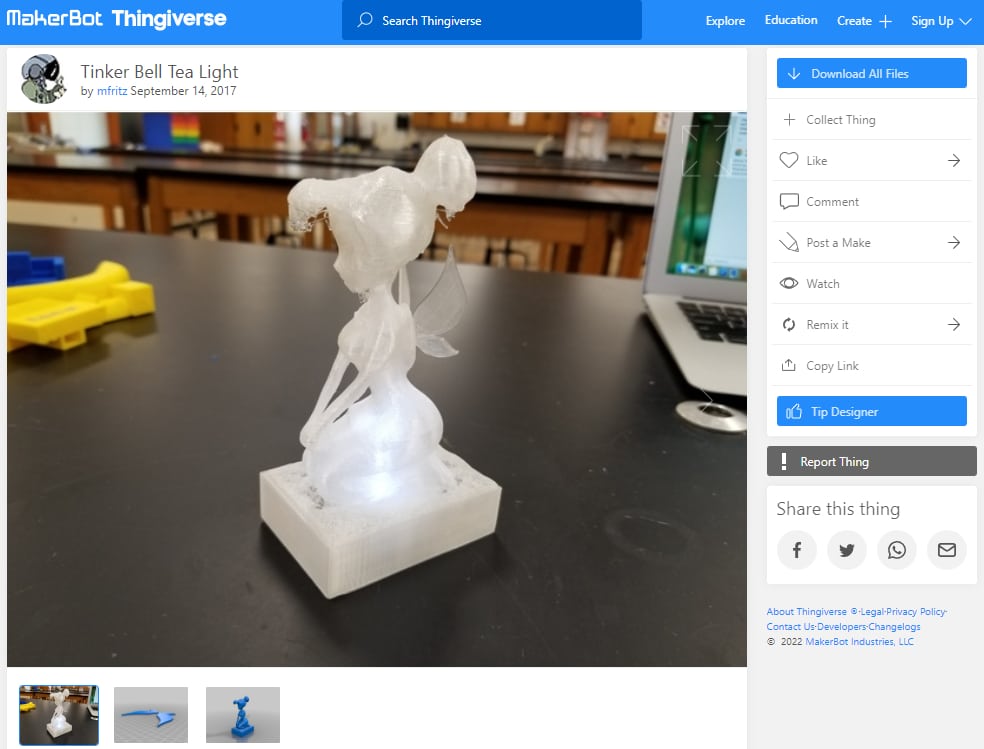 People who love the classic Peter Pan character, Tinker Bell, will really like this Tinker Bell Tea Light model. You can use it to improve your house decoration.
Just be aware that to successfully assemble this model, you'll need to buy a LED Tea Light, which is available at Amazon with great prices.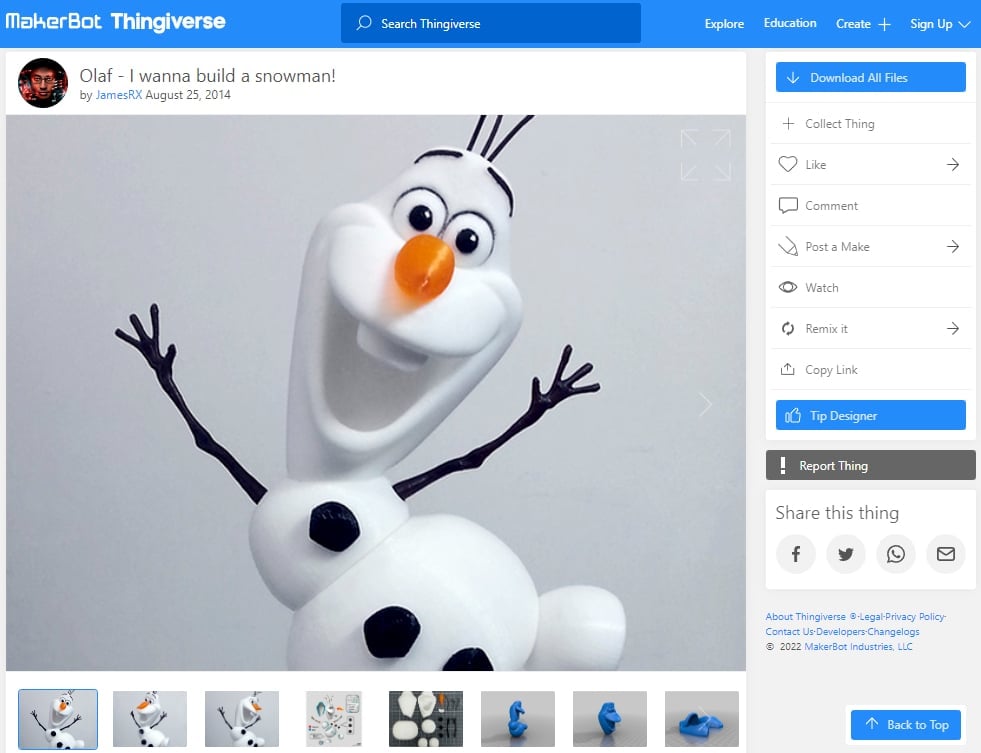 One of Disney's most classic and loved characters is the snowman Olaf from the movie Frozen. With this model, you'll be able to have Olaf serving as a desk ornament or as a gift to anyone who enjoys the character.
To correct the balance, don't forget to glue the right foot last. The model should support itself securely with just that foot.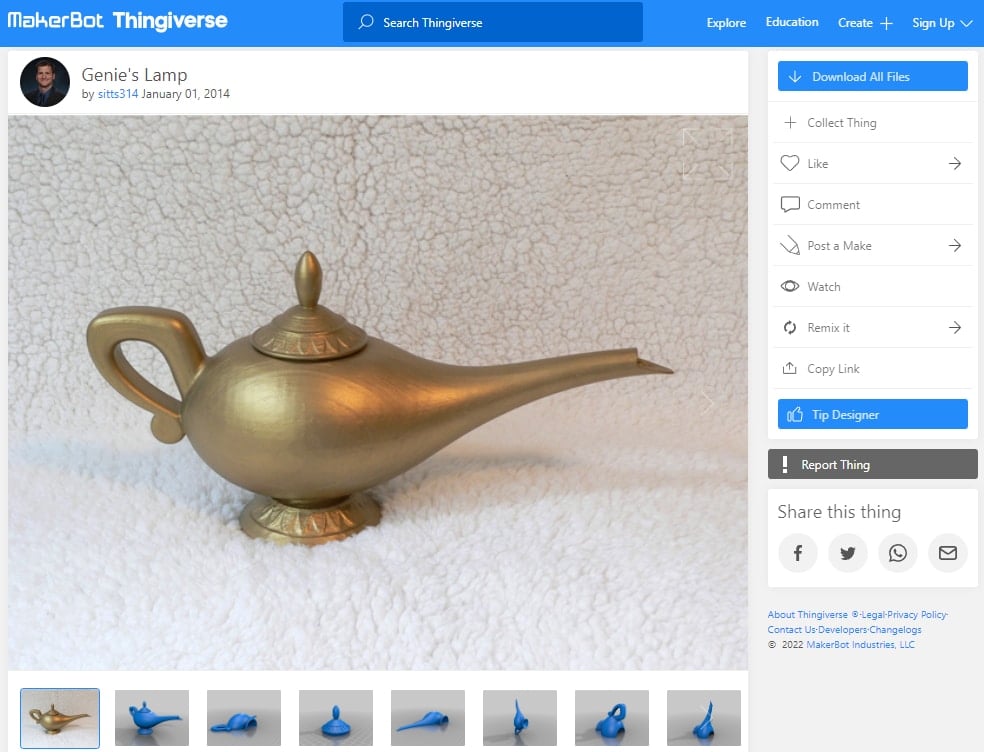 If you ever watched the Disney classic Aladdin and wanted to have your own Genie's Lamp, then you're in luck because this will fulfill your wish.
The designer has supplied a full model in case you'd rather print everything at once or divide it up differently. The split file is for printing with support only on unseen surfaces.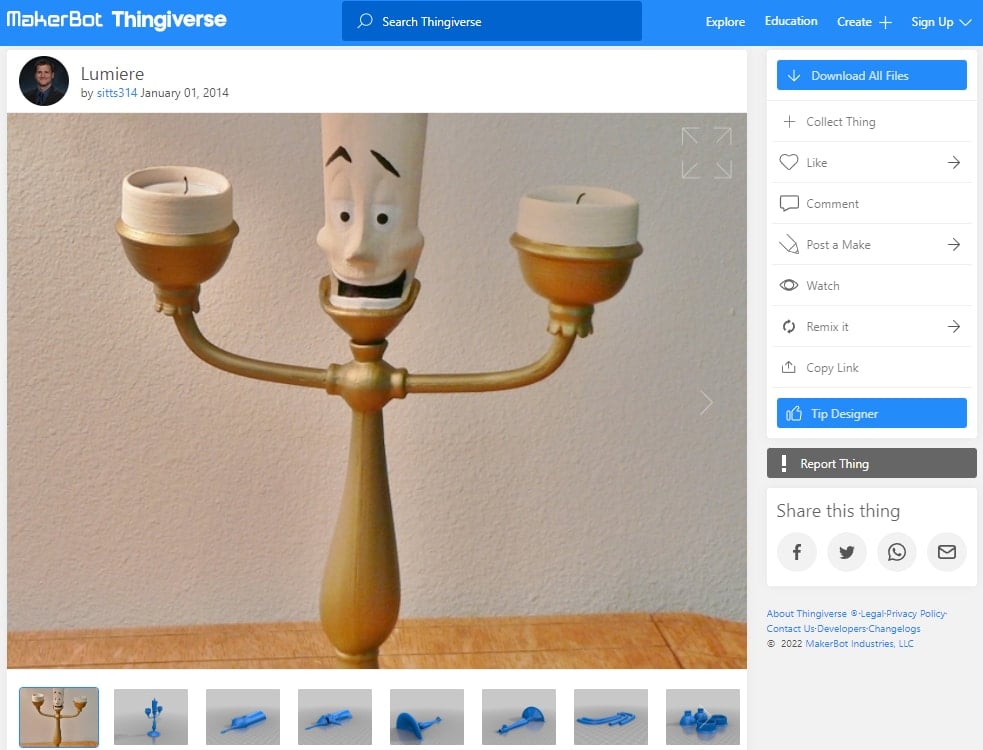 Lumiere is another really great and classic Disney character that you can find to download online and 3D print on your own.
The character is one of the favorite parts from the movie Beauty and the Beast, and you can have it as a fun decoration to light up your house.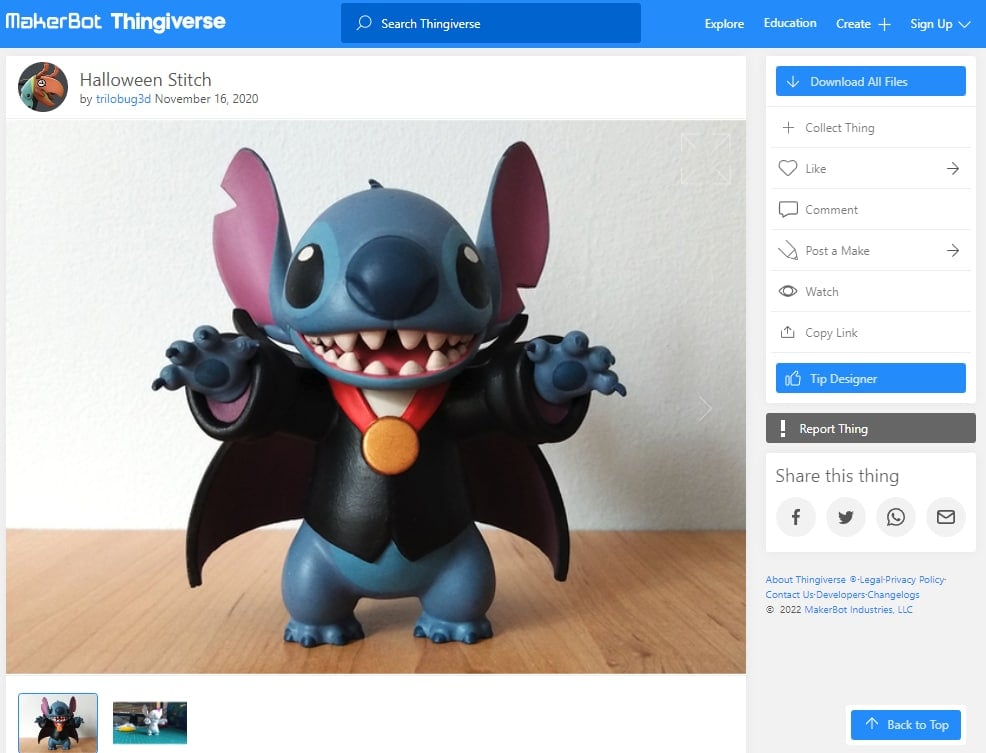 If you're looking to download and 3D print some Disney-themed decorations for Halloween, then you'll really enjoy this model.
The Halloween Stitch is a spin on the classic character Stitch, making it more thematic for Halloween. It makes a great gift for any fans of the movie and people who enjoy different takes on classic Disney characters.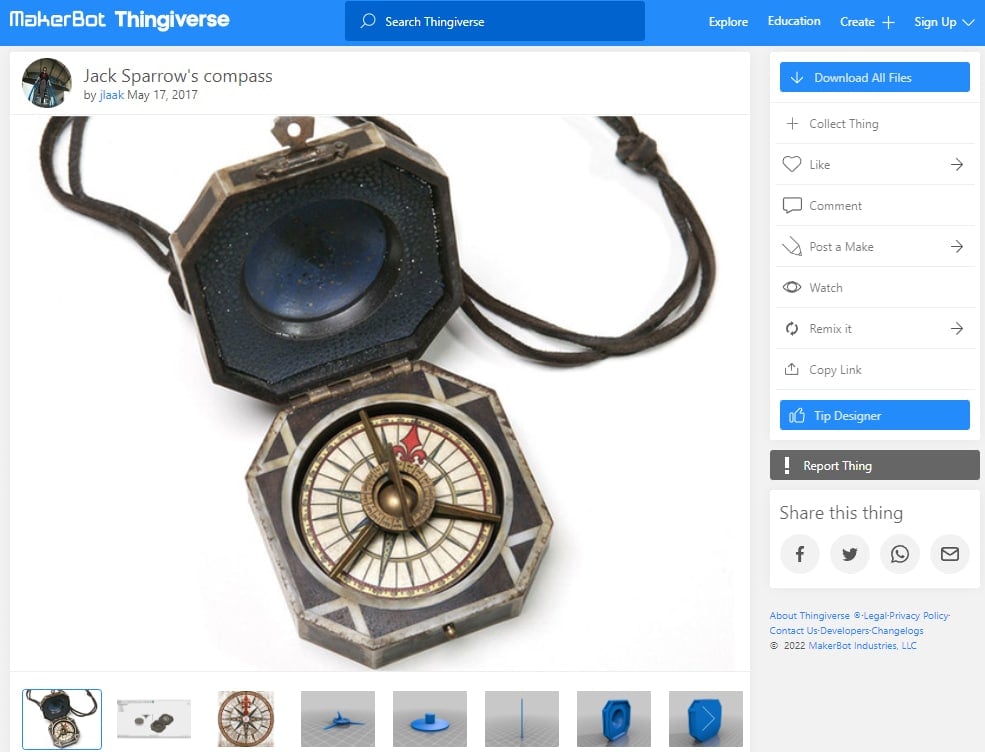 People who enjoy the movie franchise Pirates of the Caribbean and like the main character, Jack Sparrow, will really be interested in this.
The Jack Sparrow's Compass is perfect for anyone looking to get a full Jack Sparrow costume ready for a party, or for people who just enjoy the movies and would like to 3D print something from them.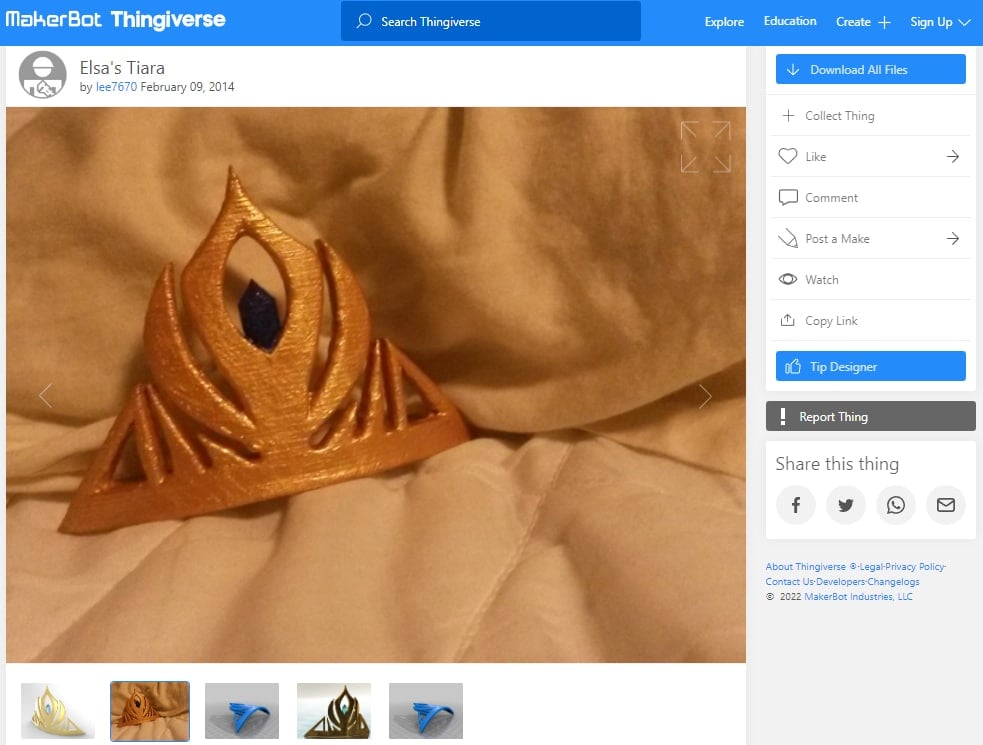 Any Frozen fans out there who are looking to cosplay as Elsa for a costume party or a thematic event, will really enjoy 3D printing this.
Many users recommend printing this model, which features Elsa's Tiara, as it is an easy and quick print to make. The designer created this model inspired by the Let It Go music scene.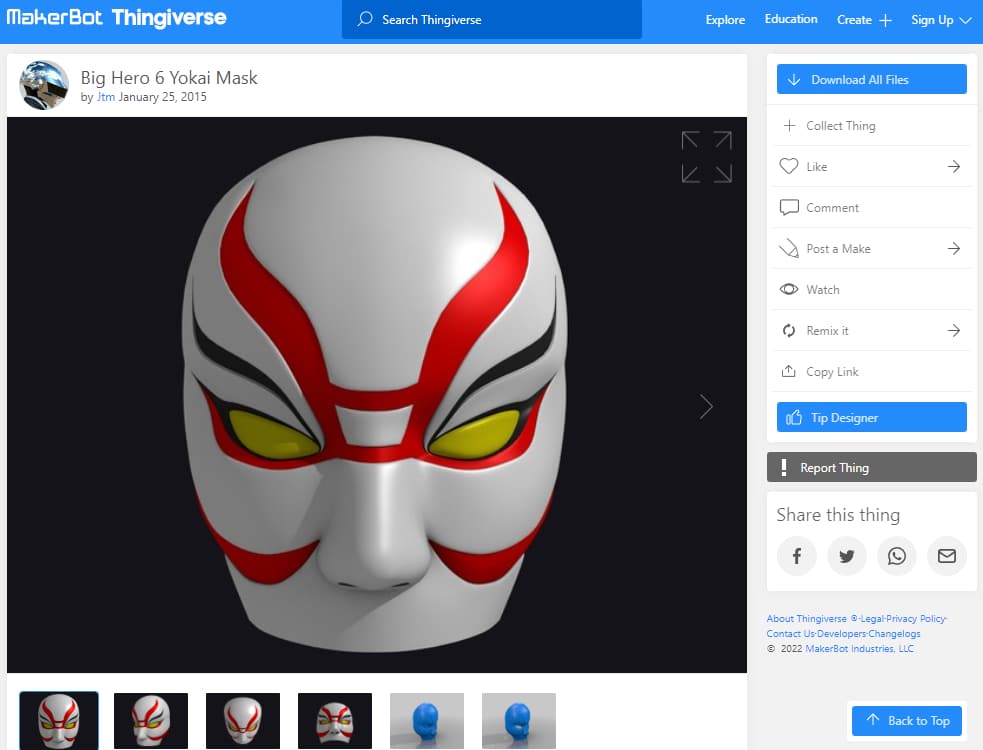 Featuring nice details, this awesome Big Hero 6 Yokai Mask model is an ideal option to download for fans of the Disney movie.
With this Big Hero 6 Yokai Mask model, you'll be able to put together a nice thematic costume that will impress anyone out there.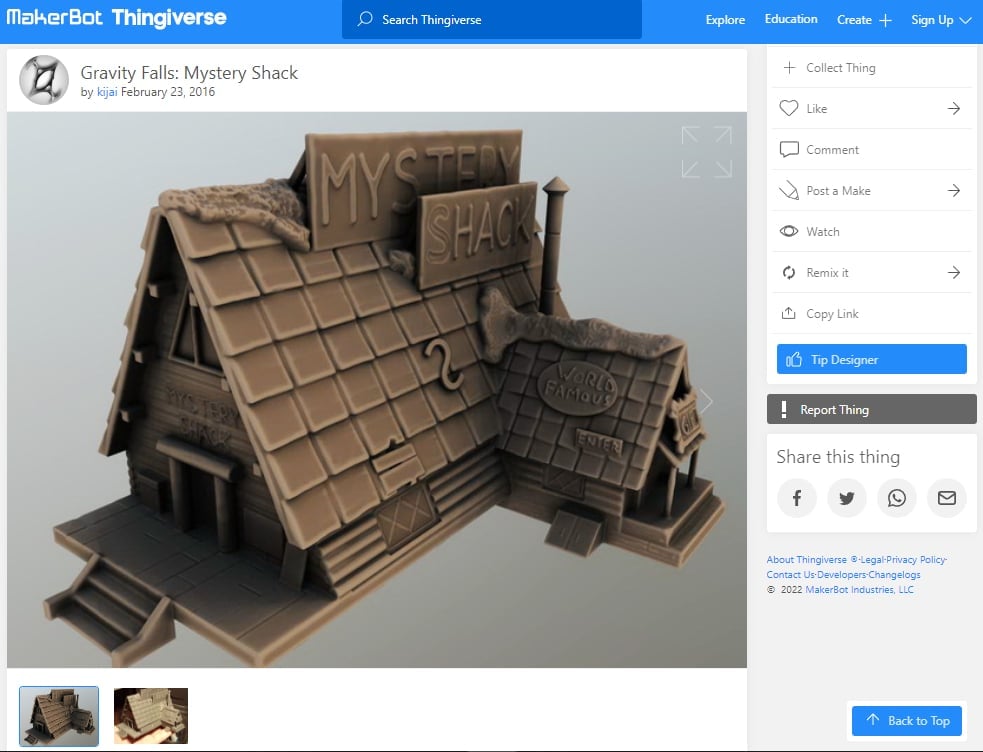 Fans of the Disney show Gravity Falls will recognize this iconic model, which brings the Mystery Shack to real life.
The Gravity Falls: Mystery Shack model is a perfect gift for fans of the Disney show, as well as people who want to have more options for fun decor for their house.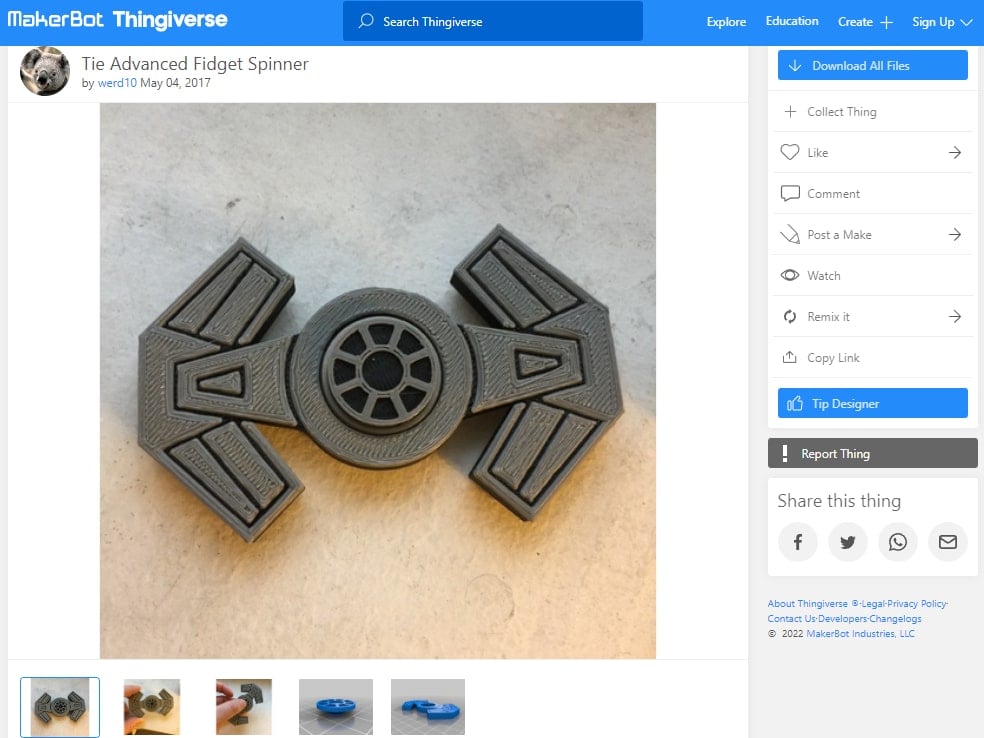 Another great Disney model that you can download for free and 3D print on your own is the Tie Advanced Fidget Spinner. 
If you are someone who enjoys fidgeting toys, Star Wars or Disney, you'll be really amused by this creative take on the fidget spinner.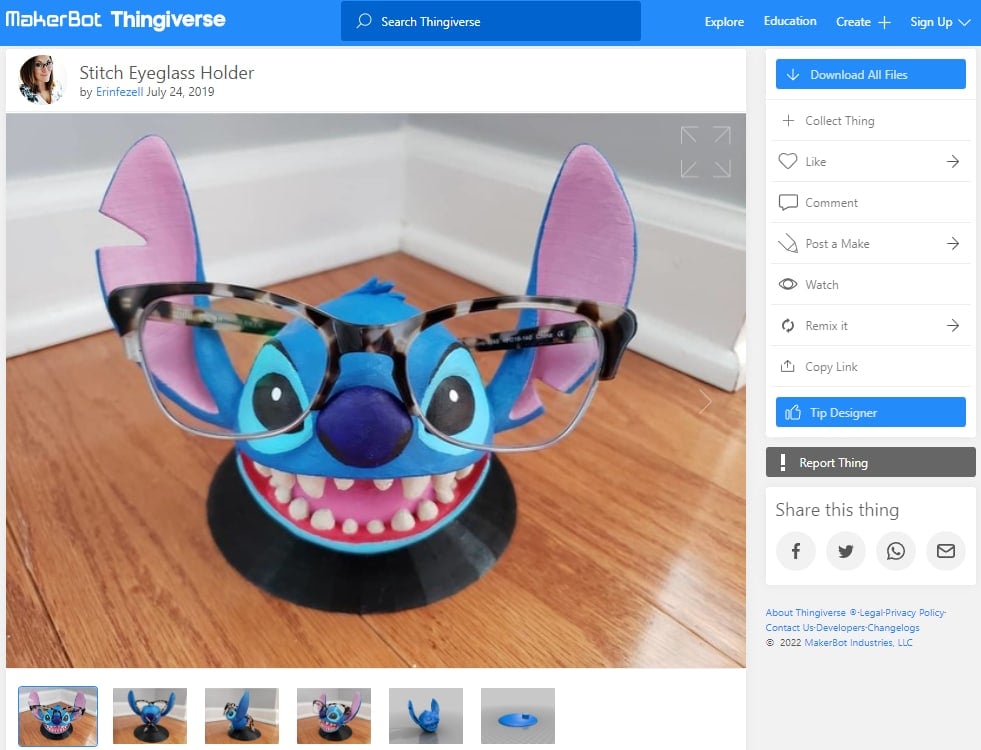 Eyeglass holders are usually really bland and not a bit creative, but you can change that by downloading and 3D printing this lovely model.
The Stitch Eyeglass Holder model is great to have around your desk as it is able to hold your glasses while doubling up as a fun decorative piece.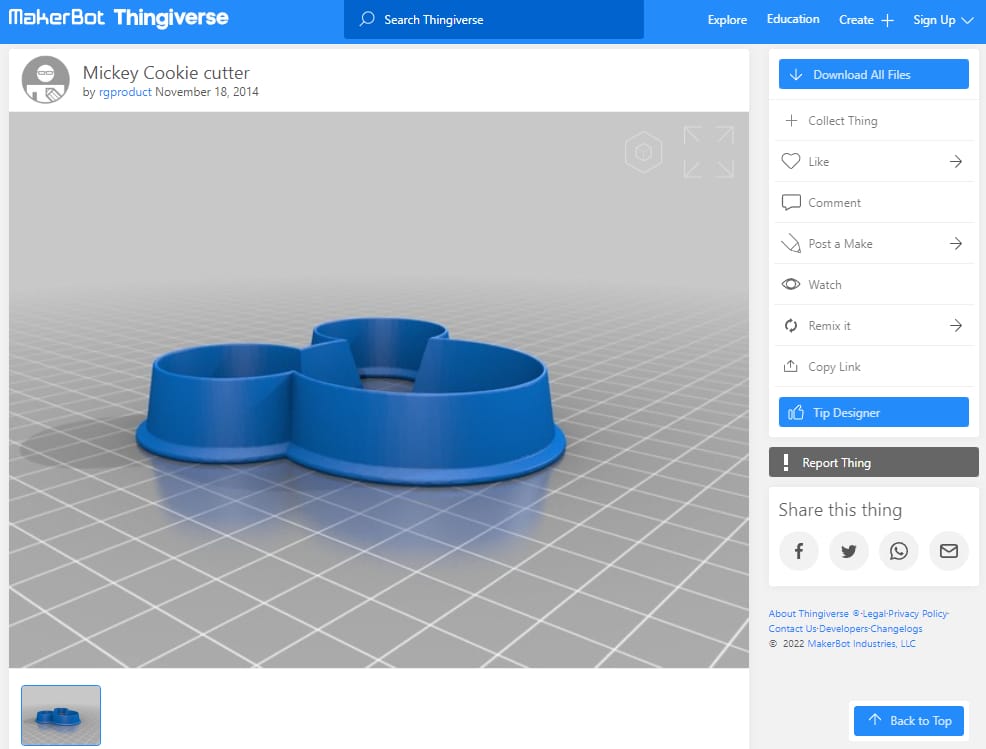 Cookie cutters are among the most popular option of items that can be downloaded and 3D printed at your house. 
This cute Mickey Cookie Cutter model gives you the classic Mickey shape to make creative cookies for your party or meeting.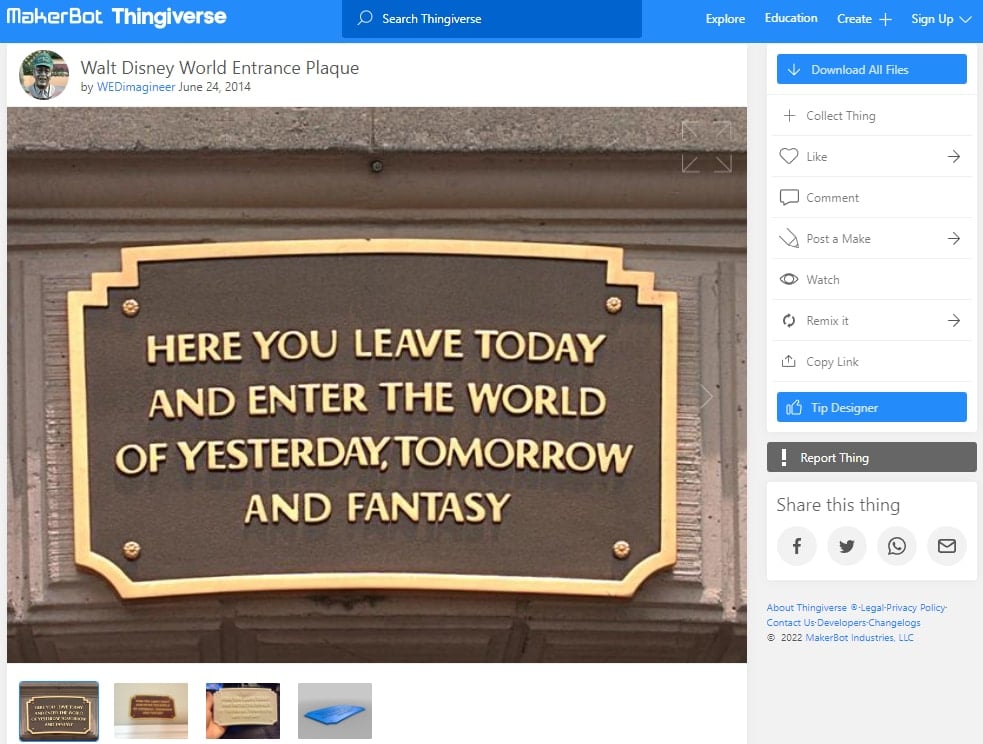 Both Magic Kingdom and Disneyland's train station entrances have this plaque placed over both of the arches. It says, "Here you leave the world of today and enter the world of yesterday, tomorrow, and fantasy".
With this model, you'll be able to make your house feel like Disneyland and place this plaque anywhere you want.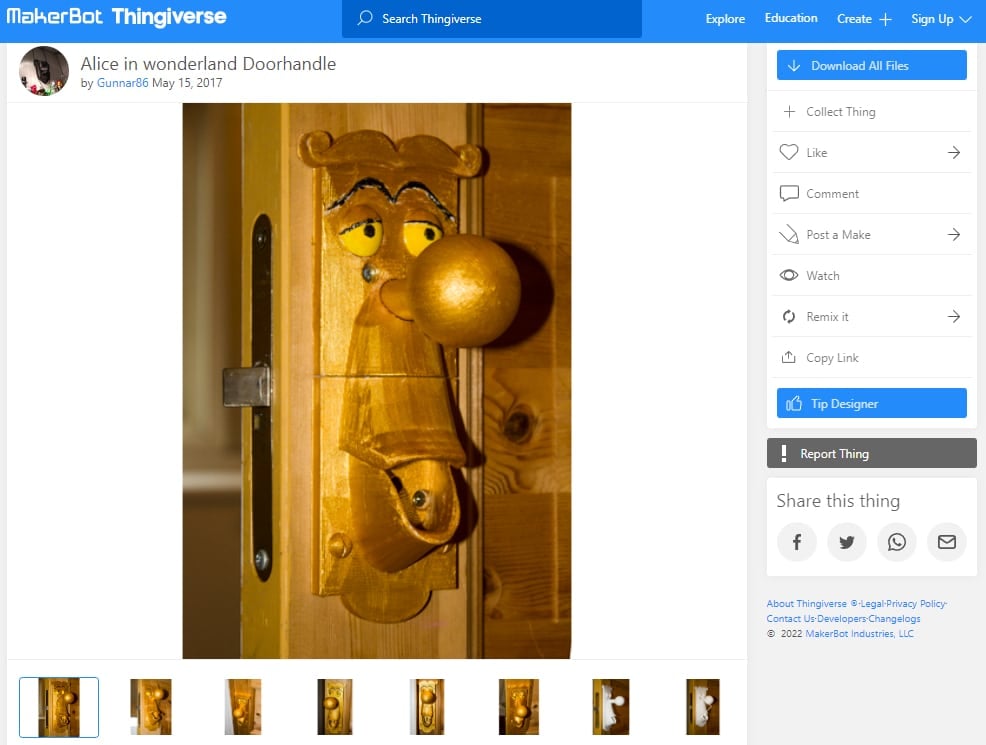 This is one of the best Disney 3D prints available online, the Alice in Wonderland Door handle model allows you to make your house feel more fun and fantastic.
You'll be able to install this to replace any door handle on your home, impressing people who come to visit with your fun decoration.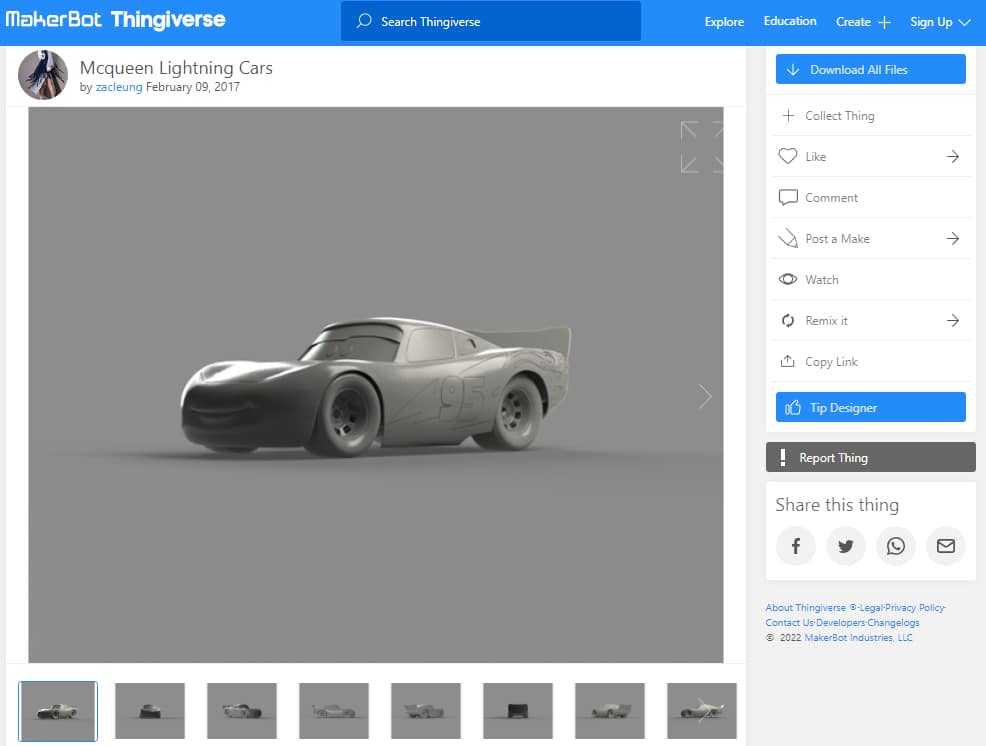 Any fans of the movie Cars from Disney will instantly recognize this iconic character, Lightning McQueen.
You will be able to have the classic Cars character as decoration or give it as a gift to any friends that love the movie.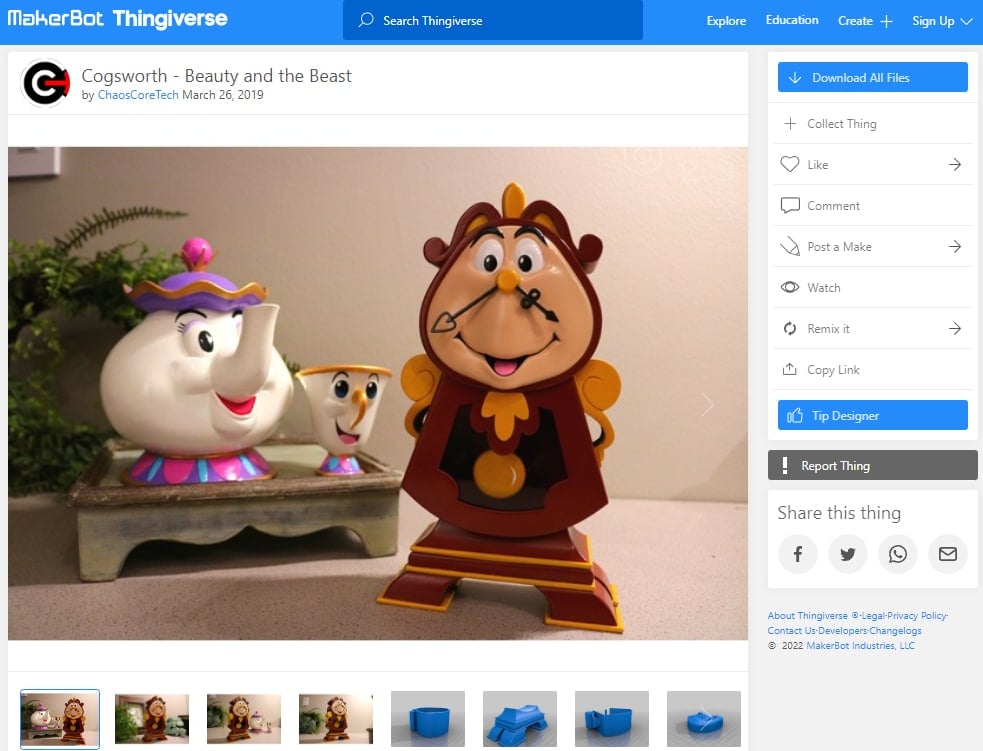 Cogsworth is another classic character from the Beauty and the Beast movie. It's a lovely model to 3D print and have as a decoration around the home or in a bedroom.
It makes for a great gift for your Disney-loving friend who wants to make his house look more like classic animated movies. 
Check out the video below to see more details about this.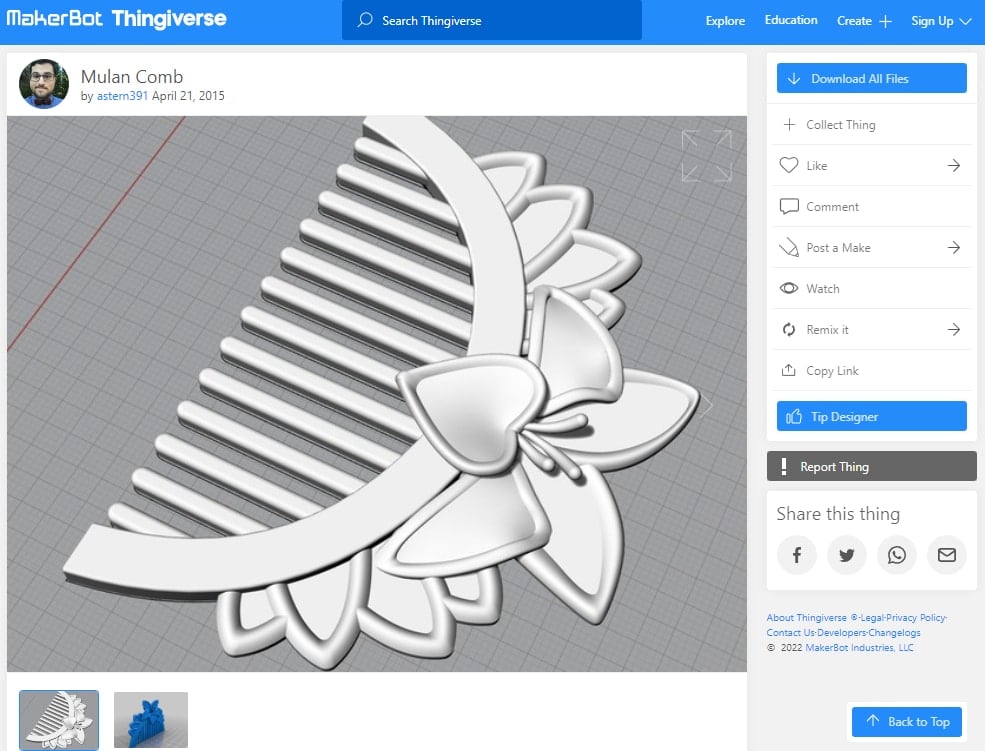 If you're someone who's into practical thematic items, this Mulan Comb model may be ideal to be downloaded.
Mulan is a classic-animated movie from Disney, and the Mulan Comb model is perfect for any fans of the film, especially those who want to set up a costume for a party.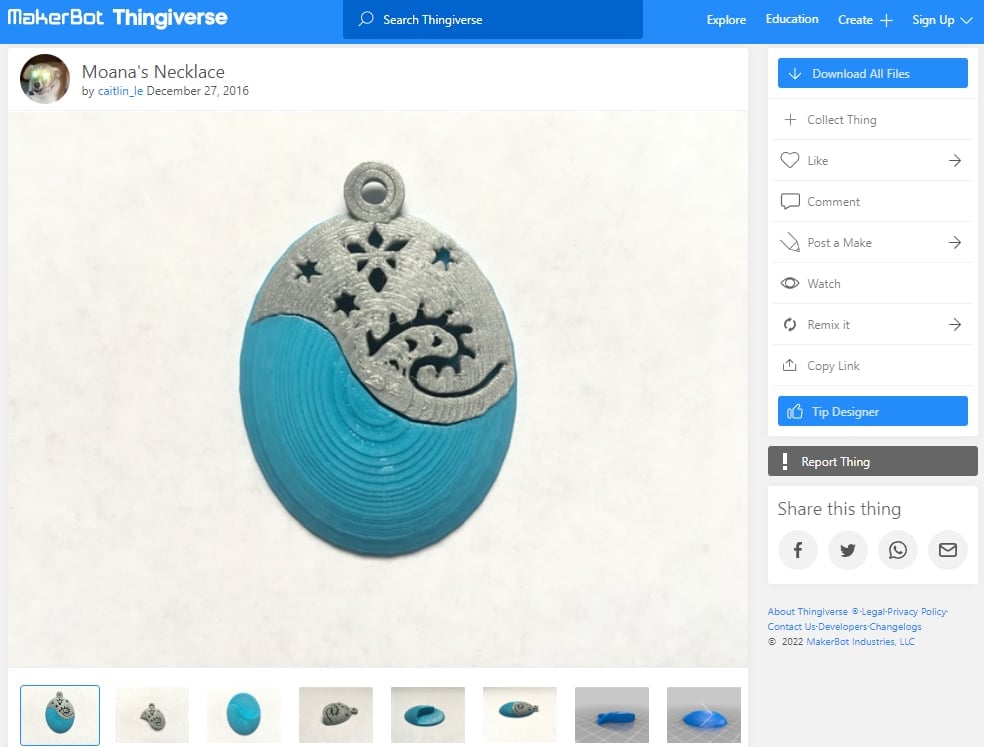 Moana was another hit movie from Disney that generated a lot of fans. This model brings an opportunity to anyone that enjoys the film to 3D print an item from it.
You can either use the Moana's Necklace model as casual jewelry or give it as a gift to your friend who really enjoys the character. It is also perfect for people looking to cosplay as Moana.