30 Best 3D Prints for Travel – Accessories
If you enjoy traveling around the world or just nearby, 3D printing offers a world of possibilities to help you make the perfect trip.
For this article, I've selected the 30 Best 3D Prints for Travel that you can find online and download for free. Go ahead and check them out below.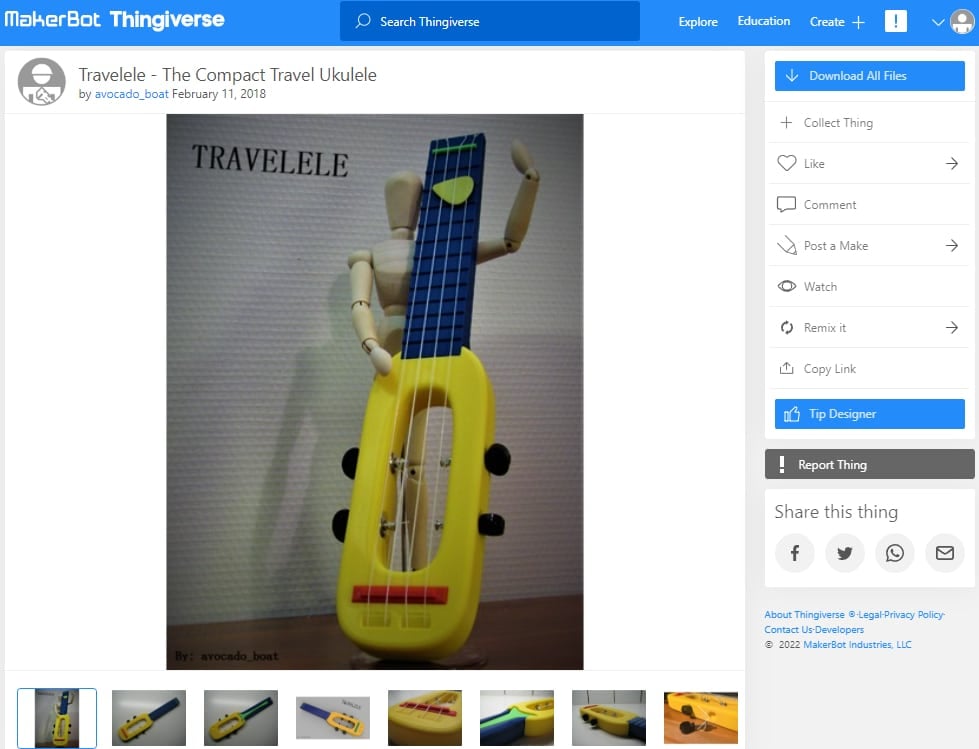 Travelele is the name of the compact travel ukulele model that's available to be downloaded online for free. It has just 5 printed parts  and can be built on a 3D printer with 200mm of build area which is most of them.
You'll also need string and tuners.
It is a perfect option for musicians who just want to play a few tunes without having to dedicate baggage space to larger instruments.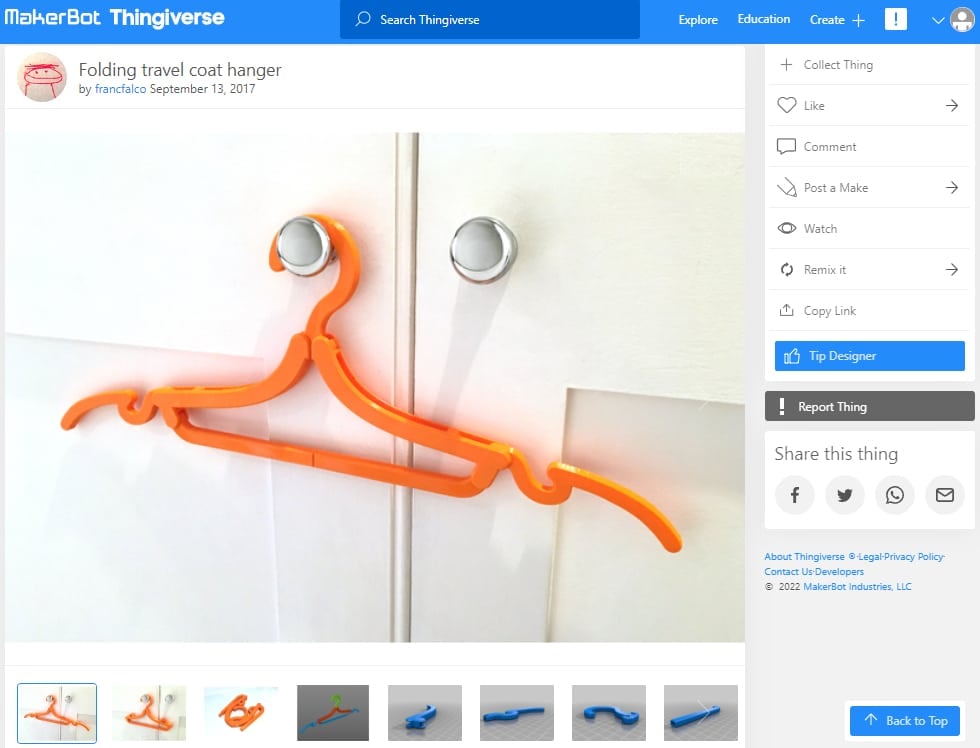 Check out this awesome Folding Travel Coat Hanger. Exactly what you need for a vacation as it is suitable for packing in your case.
Particularly helpful if you want to hang things up or rinse your clothing while you are away. It also has a hanging capability for a dress, a tie, a belt, and lightweight pants.
Here is a video of the Folding Travel Coat Hanger working.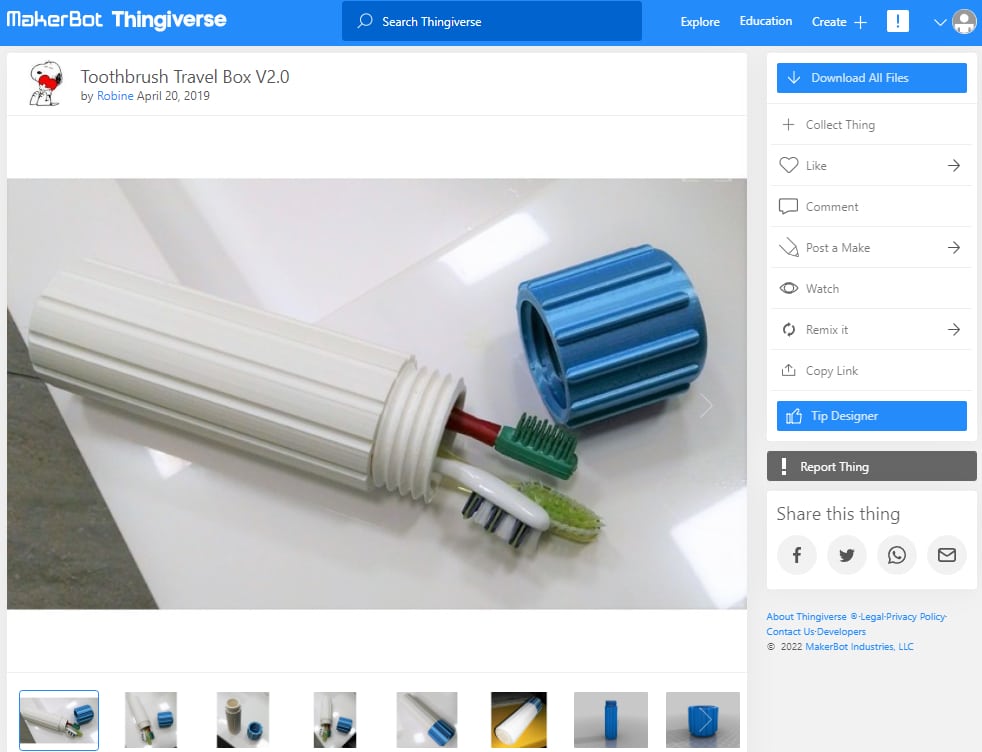 If you're planning on going traveling, then this model is an important item to take with you.
The Toothbrush Travel Box is a very handy container that will help you keep your toothbrush in a safe and practical place.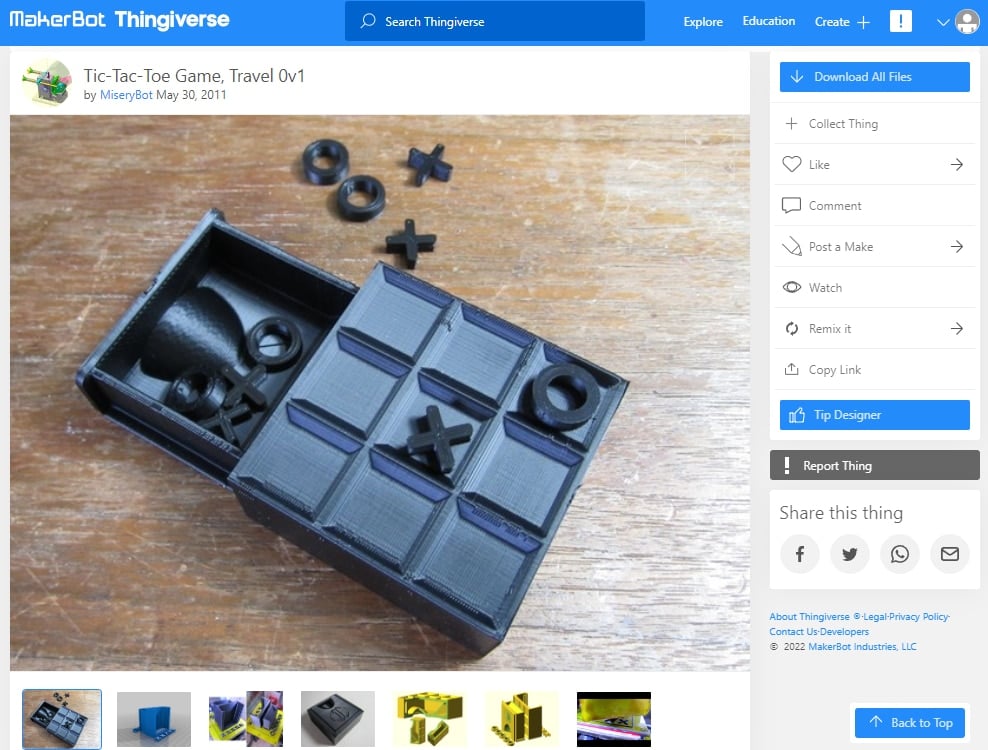 Anyone organizing a long trip with friends should consider downloading the Tic-Tac-Toe Game model to help pass the time.
This classic game will help you make the boring parts of the trip a lot more fun.
Check out the video below to see the Tic-Tac-Toe Game being printed.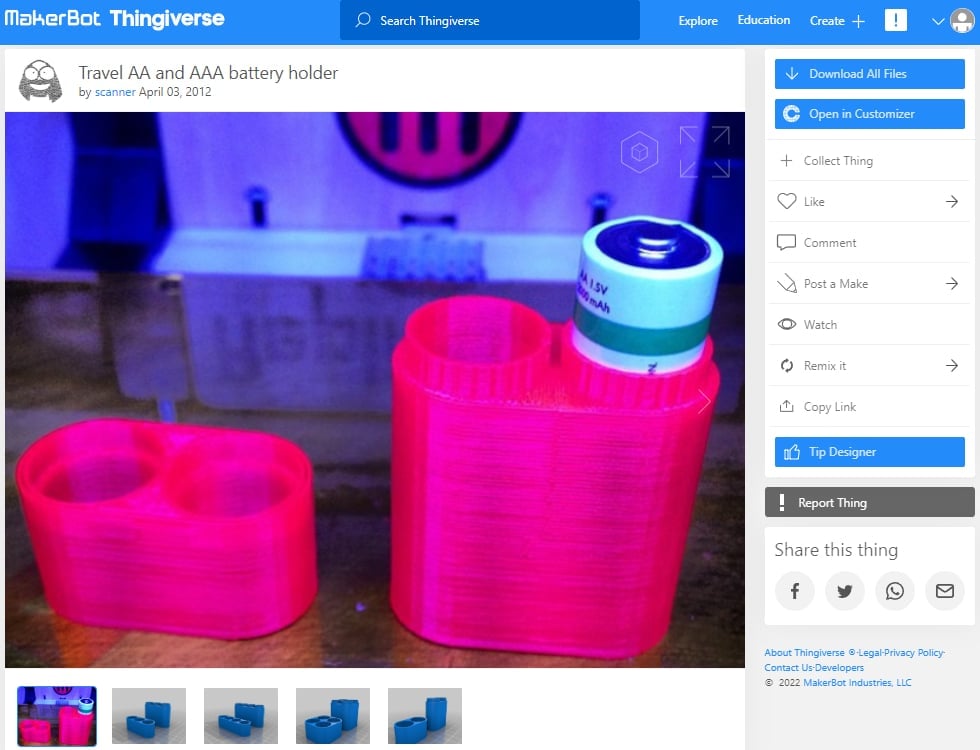 The Travel Battery Holder model will be very useful because people typically bring along a variety of AA and AAA batteries for various purposes when traveling. 
Batteries frequently become disorganized and jumbled up in different packs. This model has a straightforward friction-fit case that can accommodate two, three, or four batteries in either a linear or 2×2 array.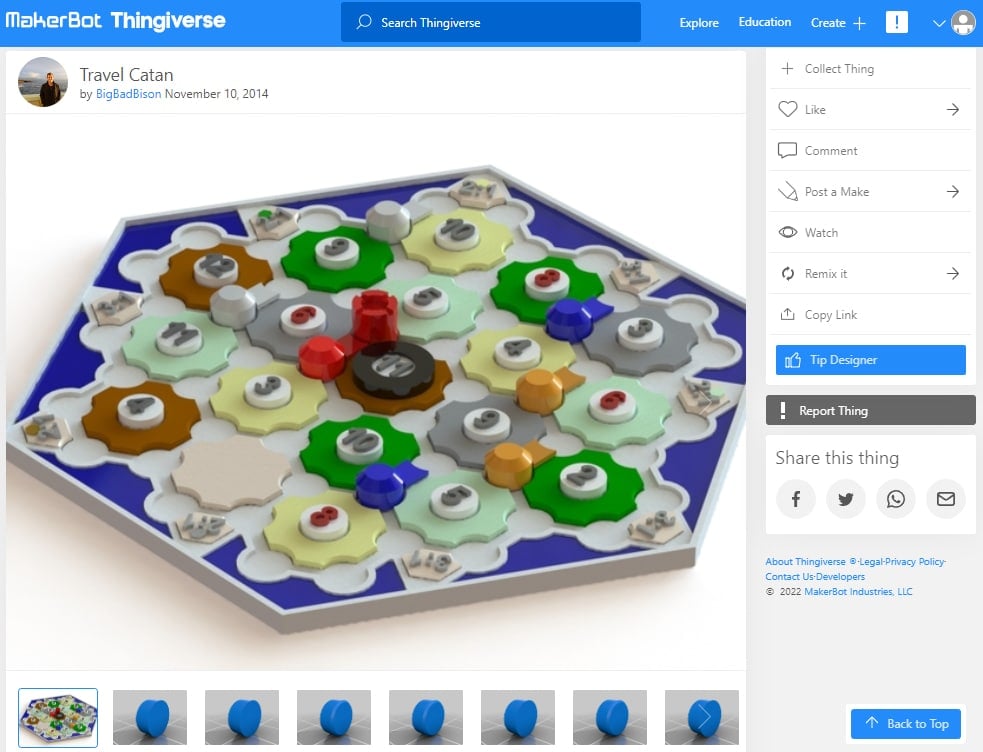 If you're into the classic board game Settlers of Catan and also enjoy traveling, then you may really like this model.
It features a miniature version of Catan that can be 3D printed and should assemble easily.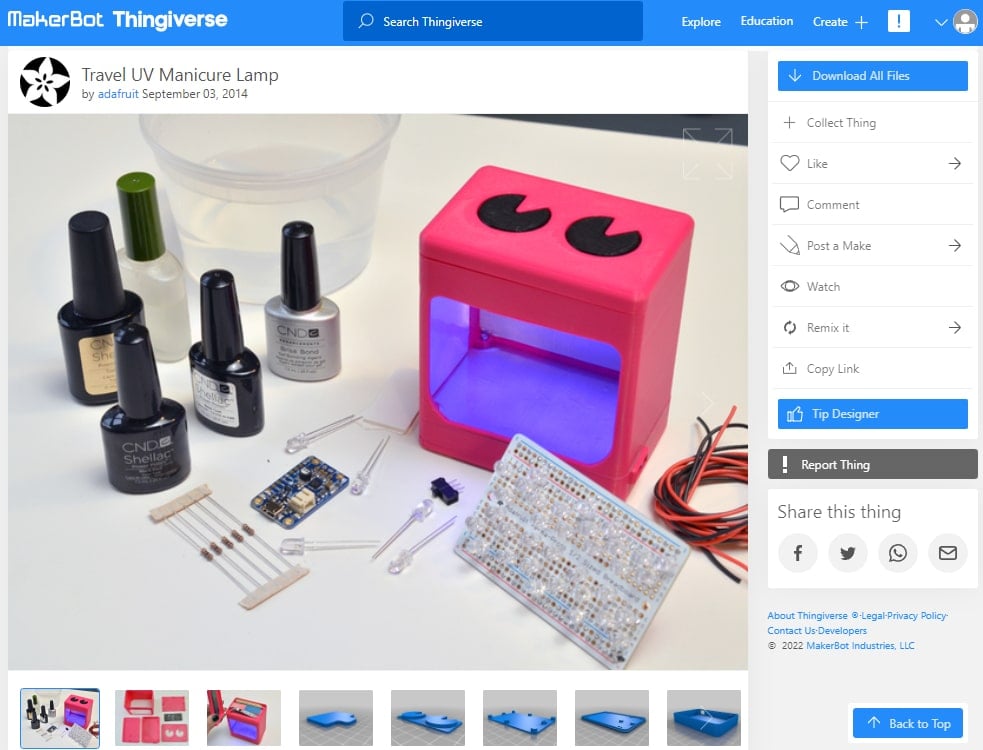 With the help of DIY electronics and 3D printing, you can create your own futuristic UV manicure lamp that takes the salon anywhere you want.
To successfully assemble this model, you'll need to follow the instruction guide provided by the designer.
You can find the instruction guide here.
Check out the video below for more information on this model.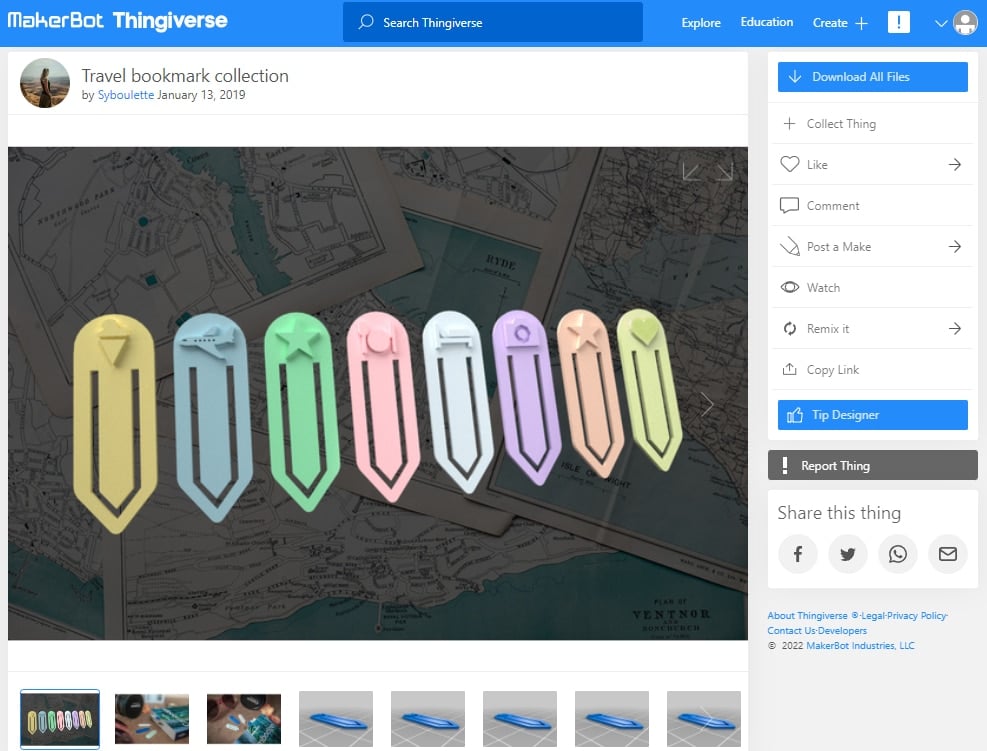 You can mark all the locations you want to visit on your upcoming trip in your travel guide using those bookmarks, which are themed around travel.
The smallest size you can achieve without distorting the icon's shape is the original size, but you can enlarge them if you want more details.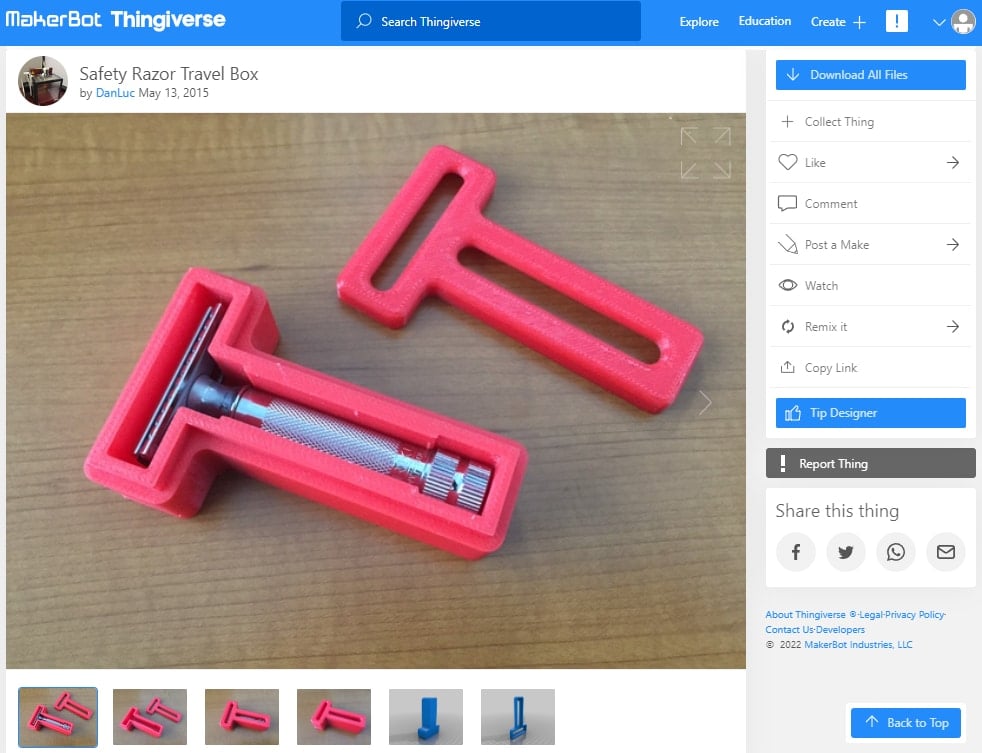 Packing your razors when traveling can be a problem, especially if you're traveling with children and want to keep the razors away from them.
This Safety Razor Travel Box model is perfect for that kind of situation, being a quick and easy print to make.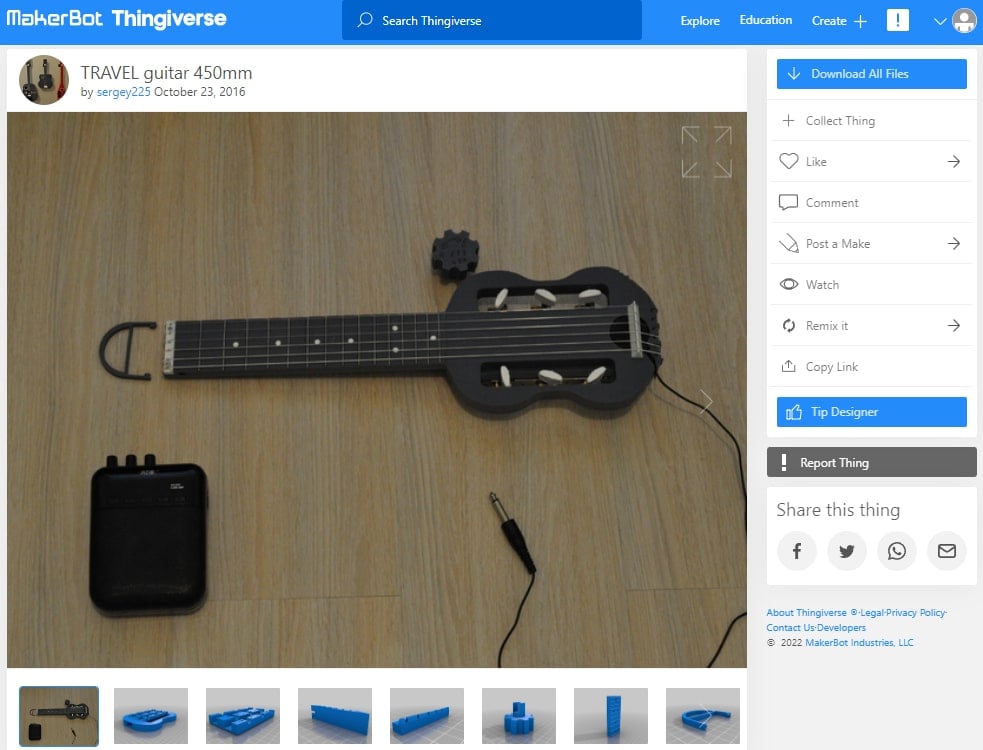 For any musicians out there who want to play with something small but loud, this Travel Guitar model will be ideal.
With this model, you'll be able to jam anywhere you go and play tunes anytime you want.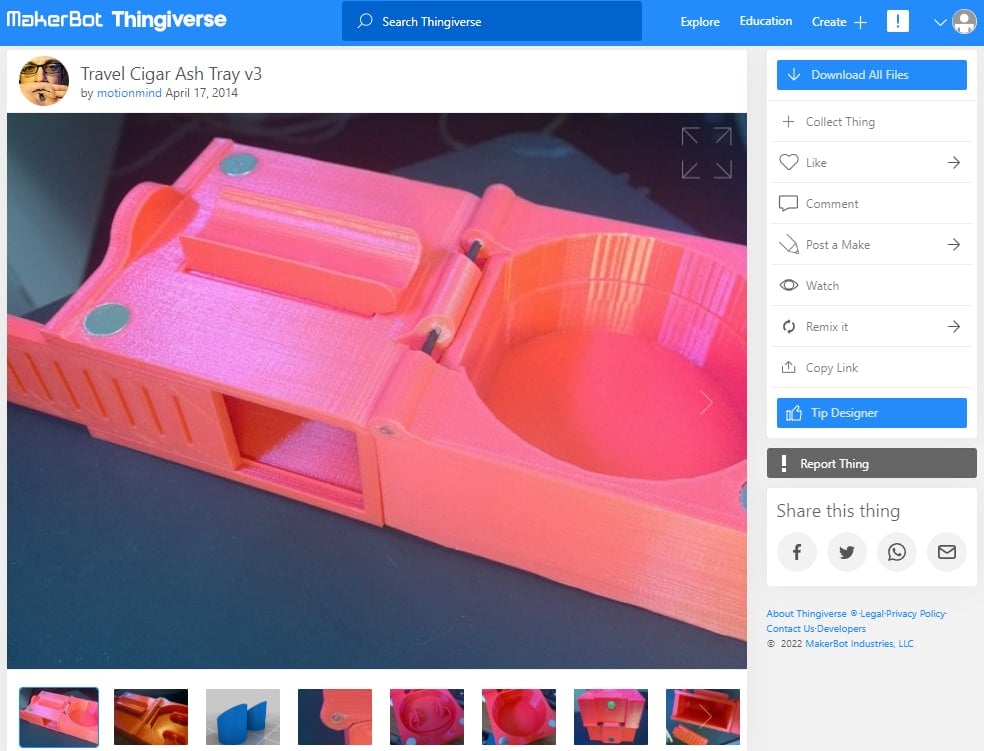 Perfect for cigar smokers, this model includes a folding travel box where a lighter, punch and cutter can all fit comfortably inside the internal compartment. If you can't immediately empty the tray, you can remove the lid and its handle. 
The ashtray is large enough for a small glass or metal dish to be used as a liner. These are designed to be 3D printed without using supports.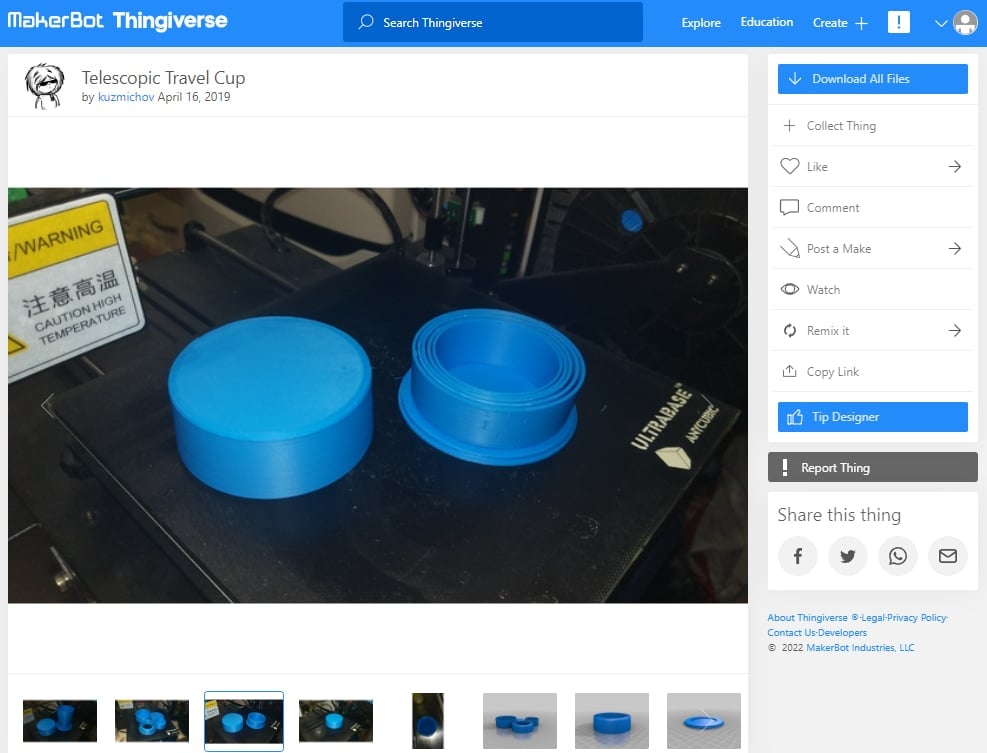 If you're someone who wants to travel light, without taking many objects that take up large amounts of space, then this model will be ideal for you.
The Telescopic Travel Cup model takes almost no space and allows you to take it anywhere. Just remember to print it with a food-safe filament.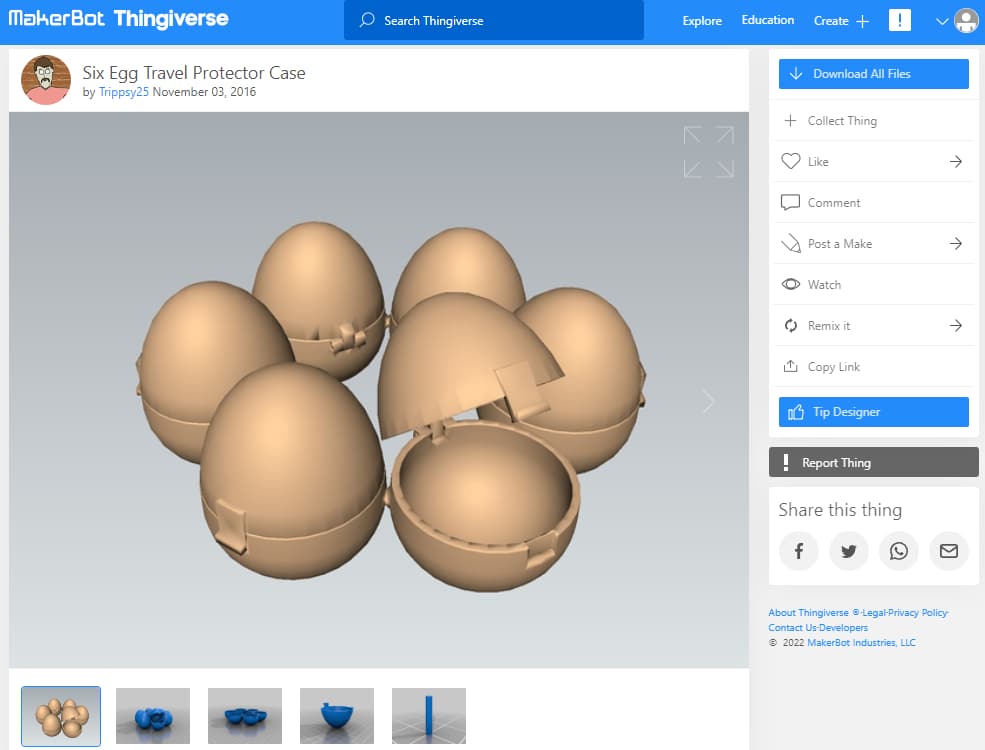 Anyone who wants to bring food items when traveling will enjoy the Egg Travel Protector Case model.
With this model, you'll be able to bring up to six eggs per case without being afraid of breaking them, as the container will protect them from rough handling.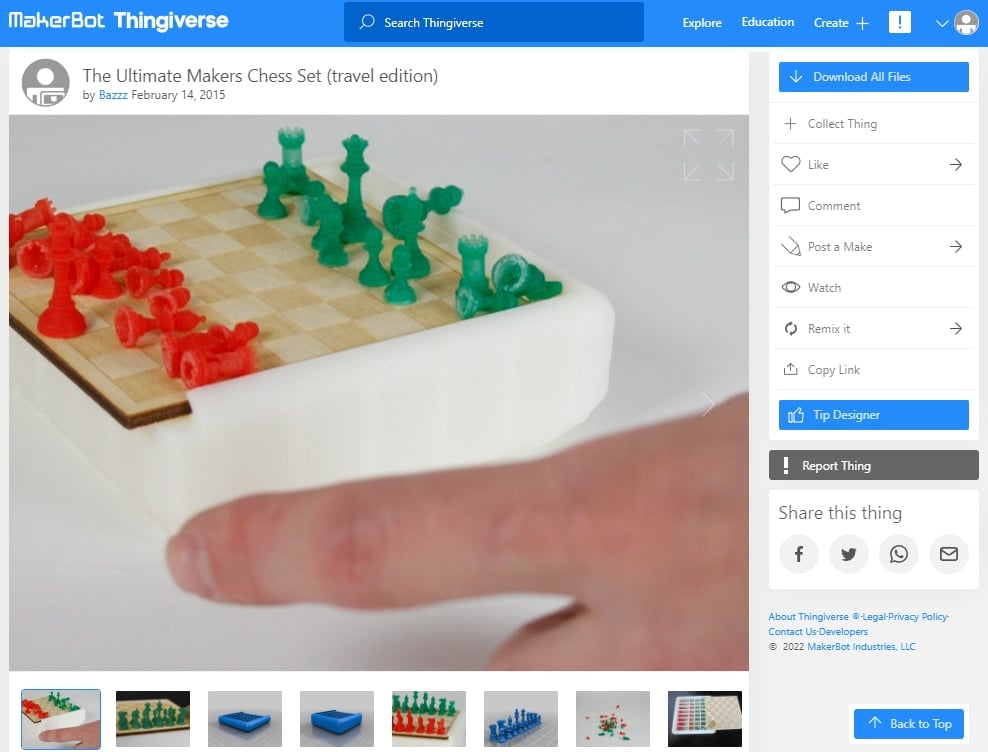 For chess players and travel enthusiasts out there, the Ultimate Makers Chess Set will bring a lot of joy.
This model is perfect to bring around during a trip, helping to pass the time during the more boring moments.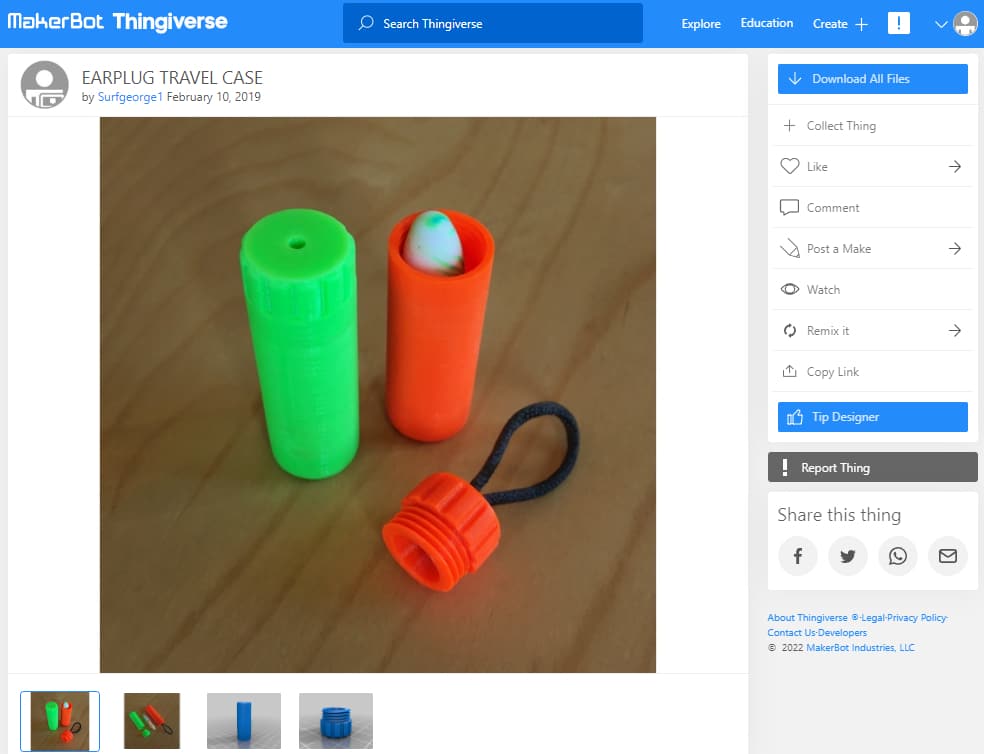 For storage and travel, this model features a small case for memory foam earplugs. 
Pulling a loop of rope through the lid's hole will allow you to secure it in your travel bag or attach it to key rings.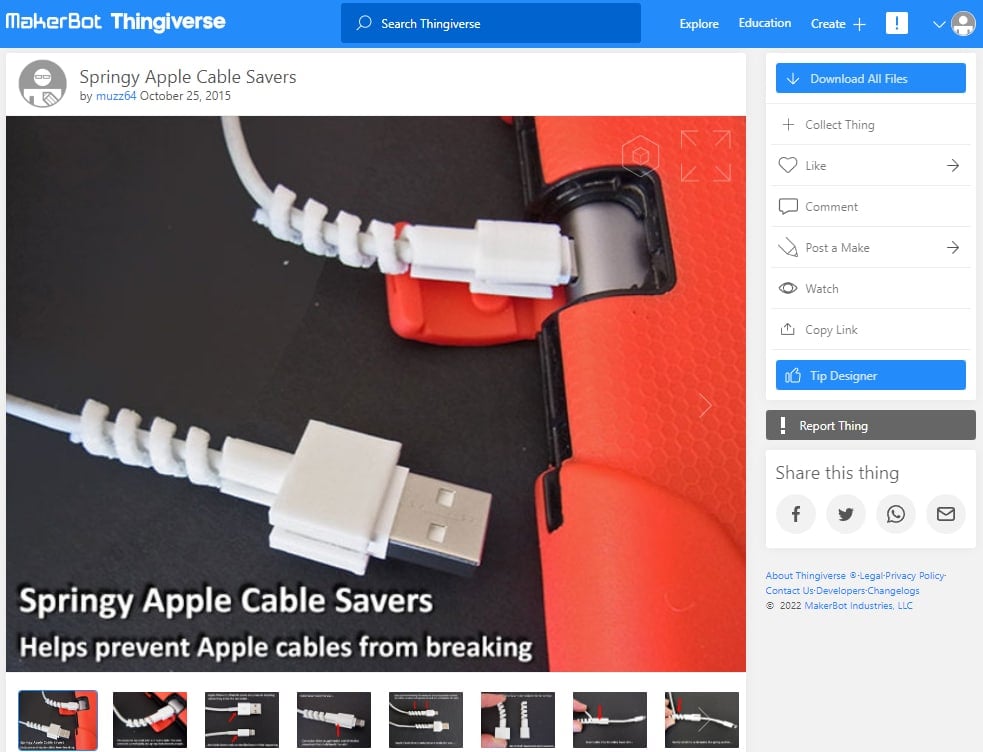 If you're an owner of Apple products, then you know their cables tend to break easily. That's why this model is so helpful.
With the Springy Apple Cable Savers model, you'll be able to avoid having from breaking so easily, which is a great feature, especially if you're into traveling and plan to charge your devices in several different places.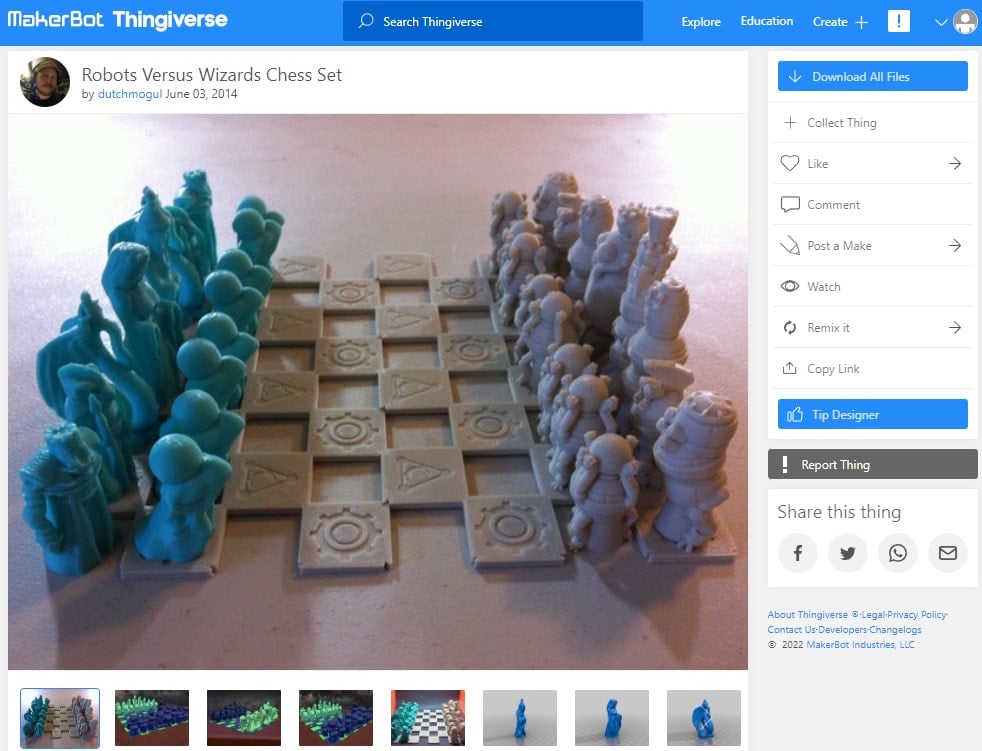 Anyone who's looking to make their trip more fun by bringing different and creative games will really enjoy this model.
The Robots Versus Wizards Chess Set is an awesome and unique model that can provide a lot of fun for chess enthusiasts and can be easily brought along on trips.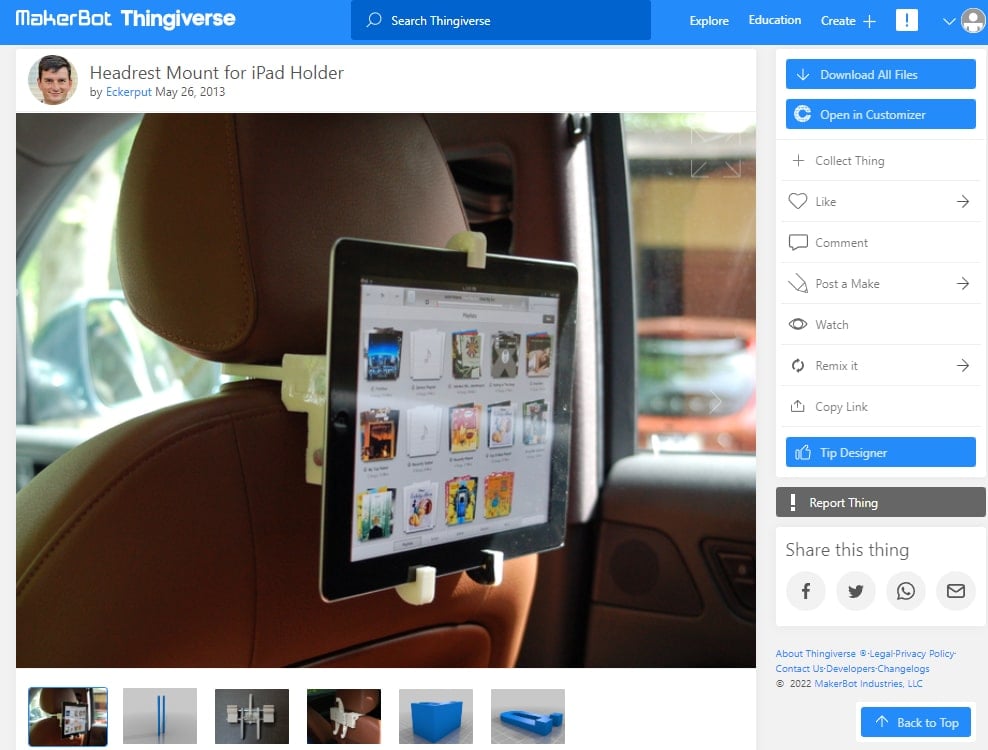 If you're planning on traveling long distances by car, then the Headrest Mount for iPad Holder model will be a great option to take with you.
That way, if you're in the backseat, you can easily mount it on the front seat and enjoy the ride while watching videos on your device.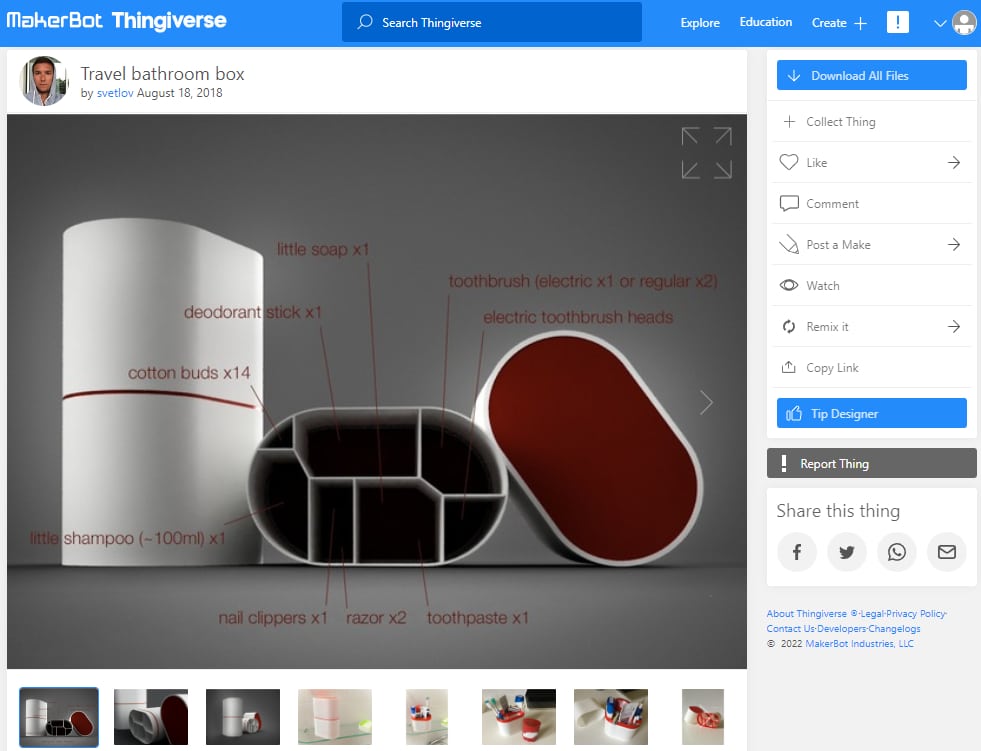 Perfect for trips of any length, the Travel Bathroom Box model will be very useful for bringing different bathroom items with you.
Many users have downloaded this model as it is a fast and easy print to make.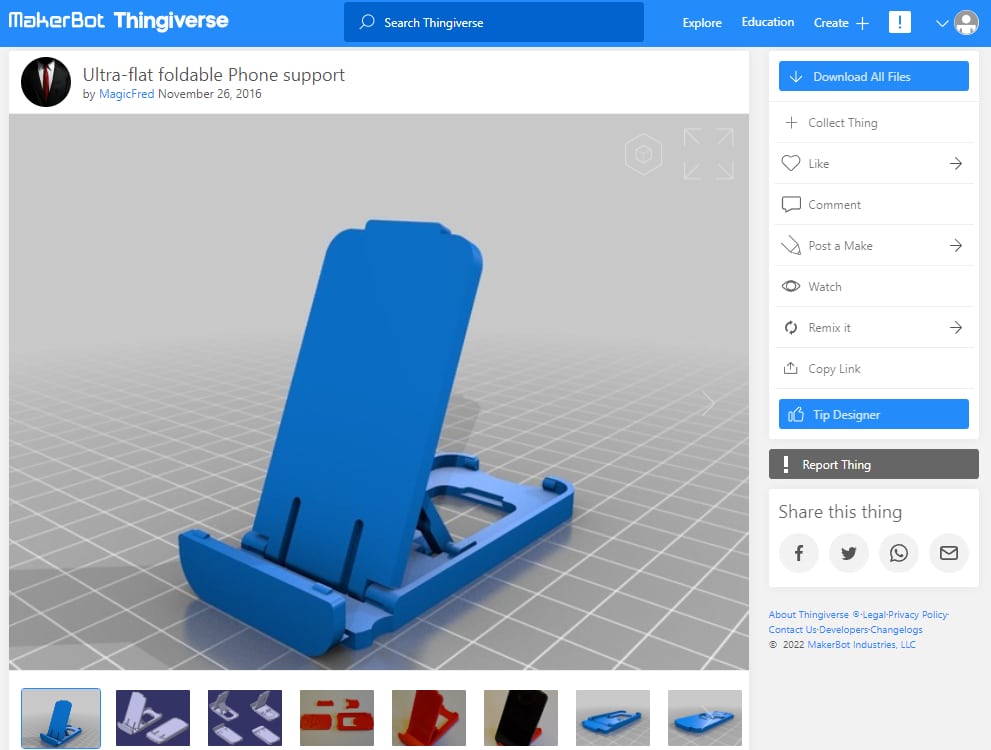 Use this foldable, ultra-flat mobile phone stand to watch a video call or a movie. 
Ideal for traveling, it can easily fit in a shirt pocket or document holder because it folds down to less than 6mm (1/4 inch) in thickness.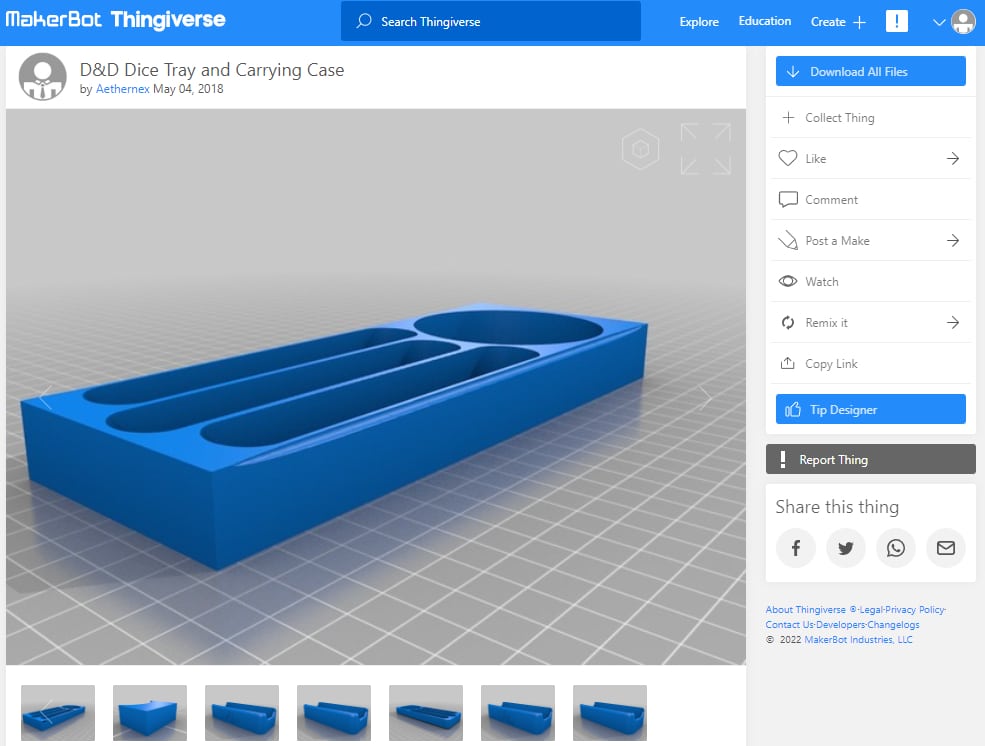 If you plan on playing tabletop RPGs during your travels, then this model will be ideal for you.
The D&D Dice Tray and Carrying Case model features a compact container that allows you to transport many different game pieces.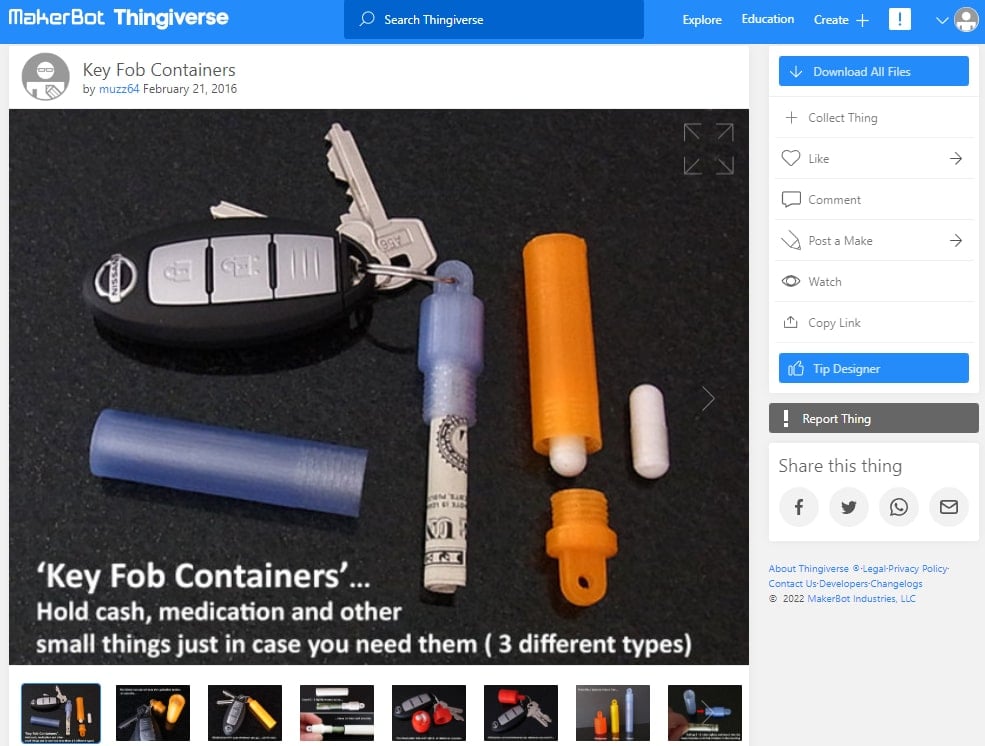 This model is perfect for people who may be traveling to unsafe places and want to have extra protection by hiding their cash or medication on their key ring.
Many users have downloaded the Key Fob Containers model as it is one of the quickest and easiest prints to make before traveling.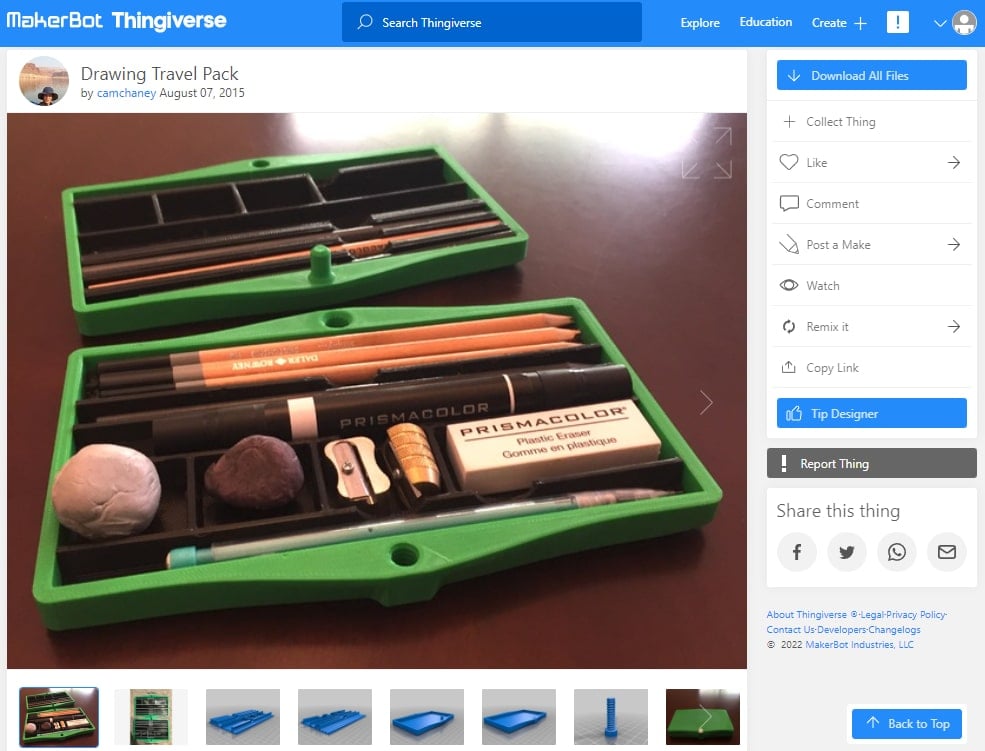 Another great model to 3D print for your travels is the Drawing Travel Pack, which is perfect for illustrators or just people who draw as a hobby.
With this model, you'll be able to store and transport your pencils, brushes, and whatever else you need to be creative.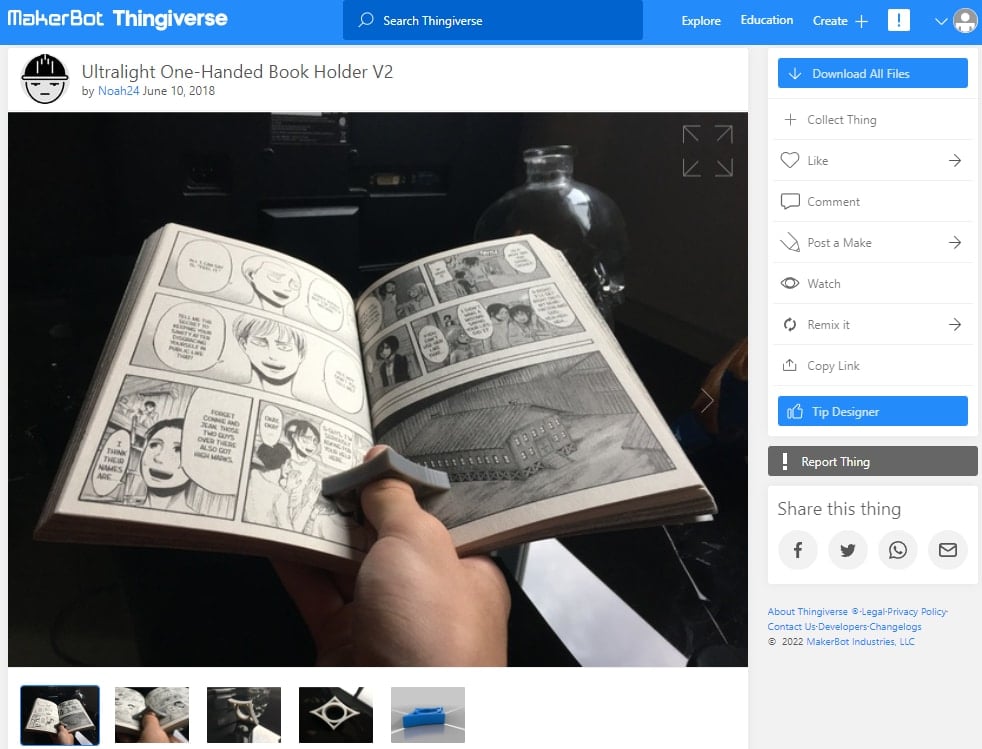 If you're someone who can't travel without having a good book to read, then this model will be of great interest.
The Ultralight One-Handed Book Holder is a very easy and quick model to be 3D printed and will be very useful to anyone who is used to reading while traveling.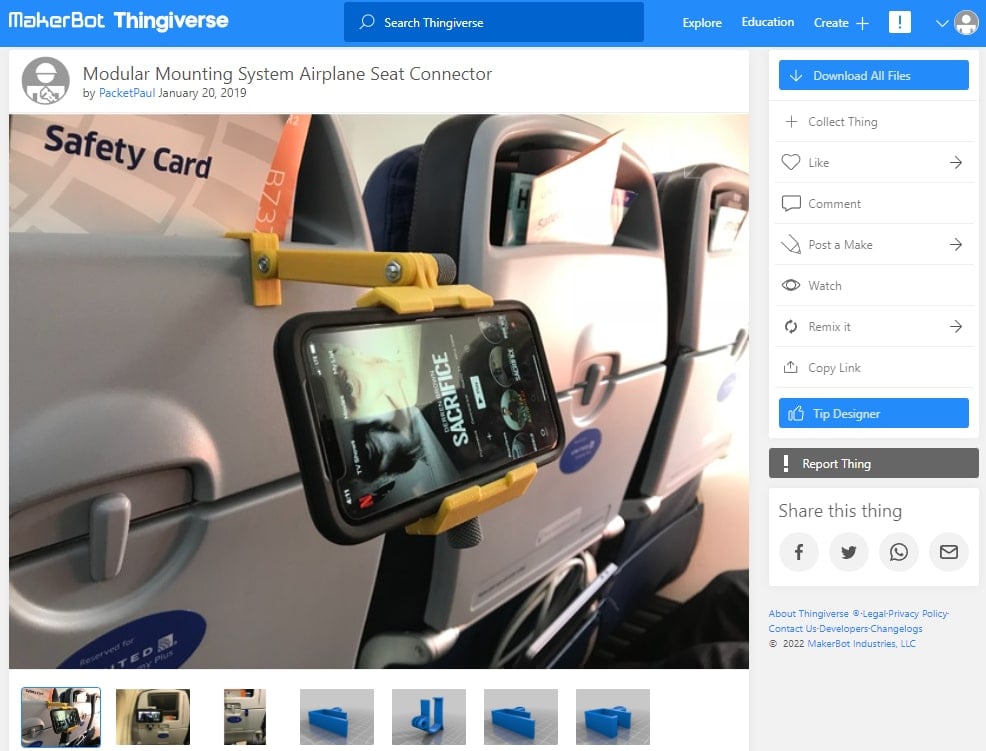 This model is perfect for anyone who's planning on spending long periods of time on airplane flights.
With the Modular Mounting System model, you'll be able to mount your phone on the airplane seat, allowing you to watch movies or make video calls.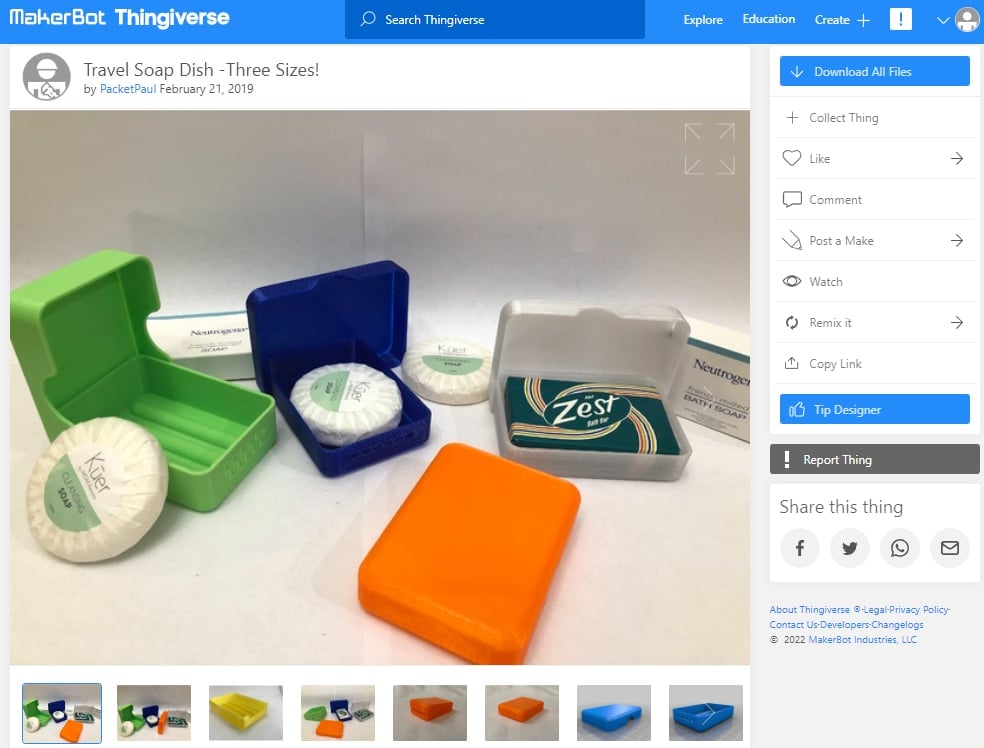 The Travel Soap Dish is a great option to be 3D printed before going on a trip.
Many users have downloaded this model, which features three different designs, as it is very useful to be able to store your soap when traveling.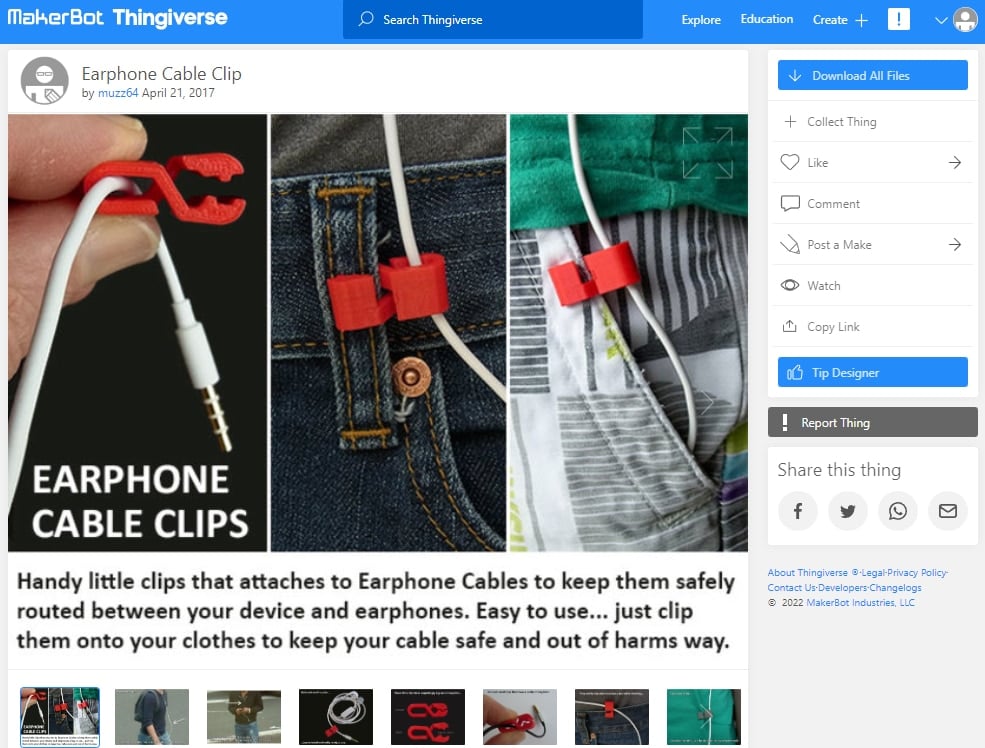 If you're someone who's always walking with earphones on, especially when traveling around, then this model will be of great interest.
The Earphone Cable Clip model is very useful to keep your earphone cable under control, allowing more freedom of movement whenever you go.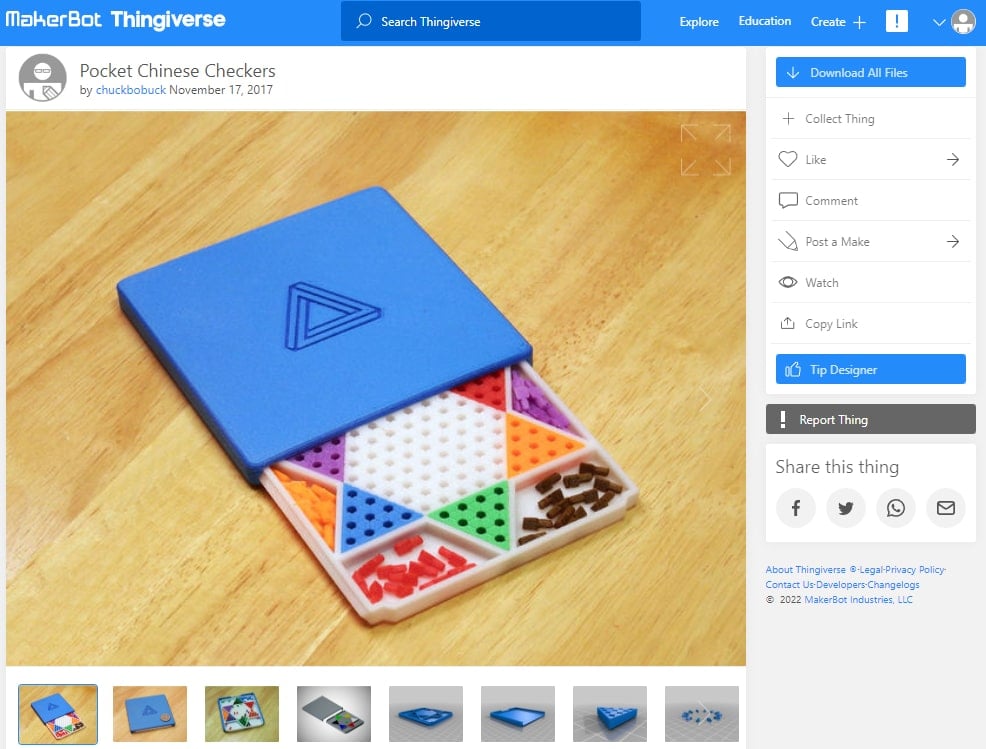 It's always a good idea to bring along a couple of board games when traveling with friends, and the Pocket Chinese Checkers model is another great option to be downloaded for free.
Ten pins are needed for each color in the game, and two extra pins are provided with the model.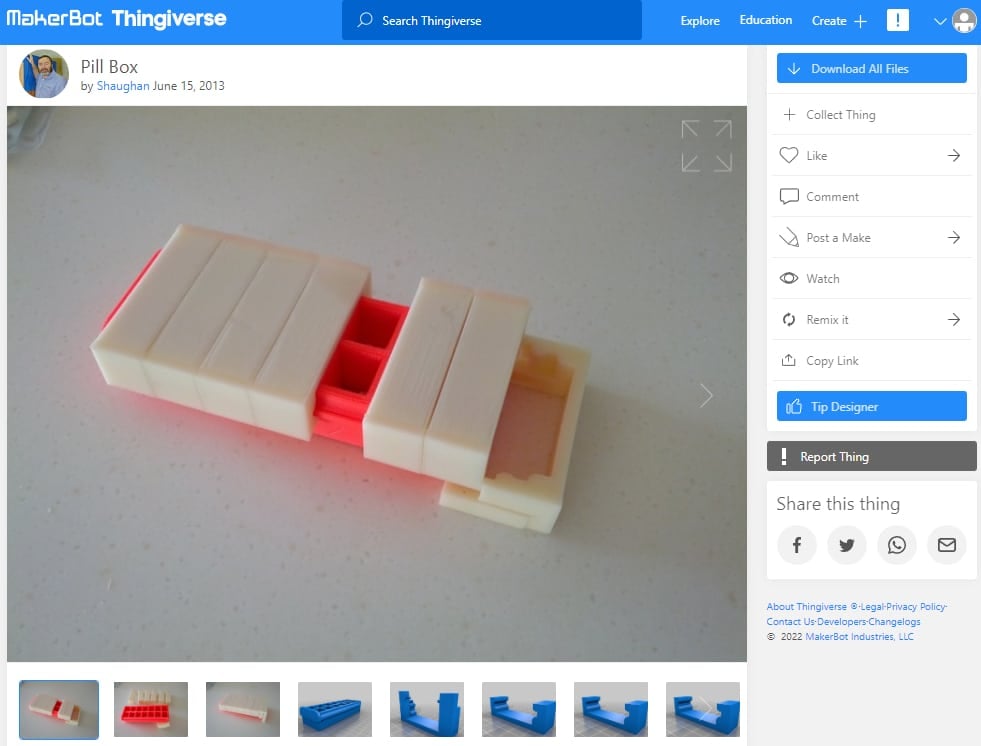 Anyone who needs to take their pills when going traveling knows the importance of owning a good pill box.
That's why this Pill Box model is perfect, with it, you'll have a tightly closed container to store your medication.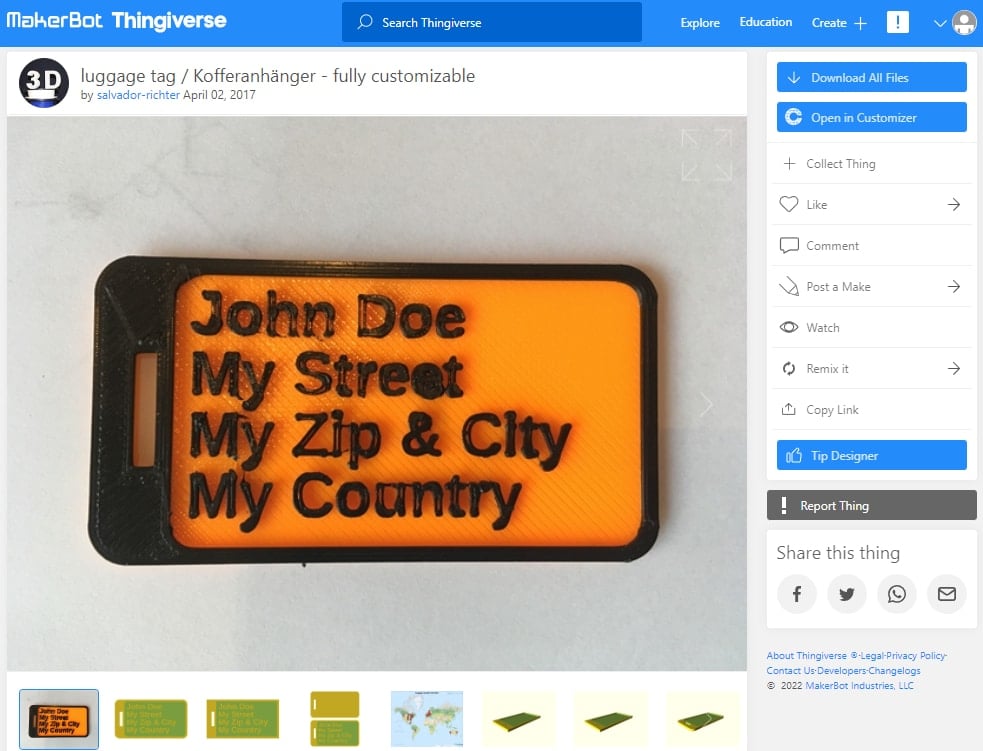 One of the most important safety measures you can take before traveling is putting luggage tags on your bags.
With the Luggage Tag Model, which is fully customizable, you'll be able to avoid losing your bag at airports or any other situation that comes up.