30 Best 3D Prints for TPU – Flexible 3D Prints
Thermoplastic polyurethane, sometimes known as TPU, is a flexible and strong 3D printing filament that can be used by both amateurs and experts. Due to its distinct properties, TPU is elastic like rubber yet strong like plastic.
For this article, I've compiled a list of the 30 Best 3D Prints for TPU. Go ahead and download any of these for free.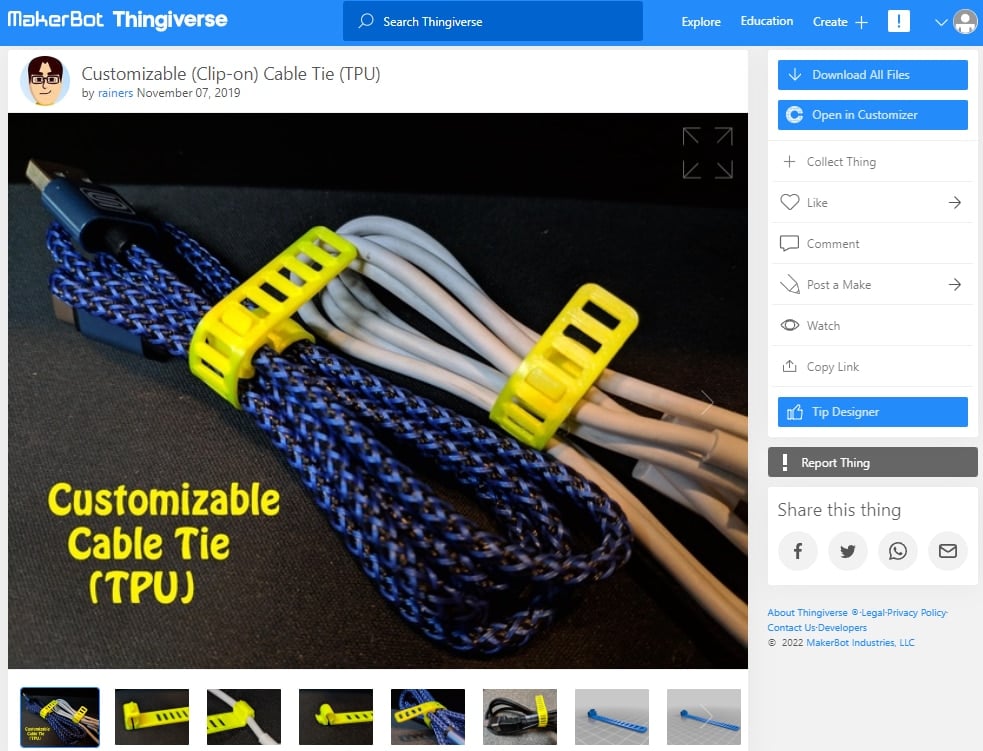 For anyone looking to keep their work area a little bit more organized, this Customizable Cable Tie will be perfect.
With this model, you'll be able to customize your own cable tie and have complete control over every aspect of it.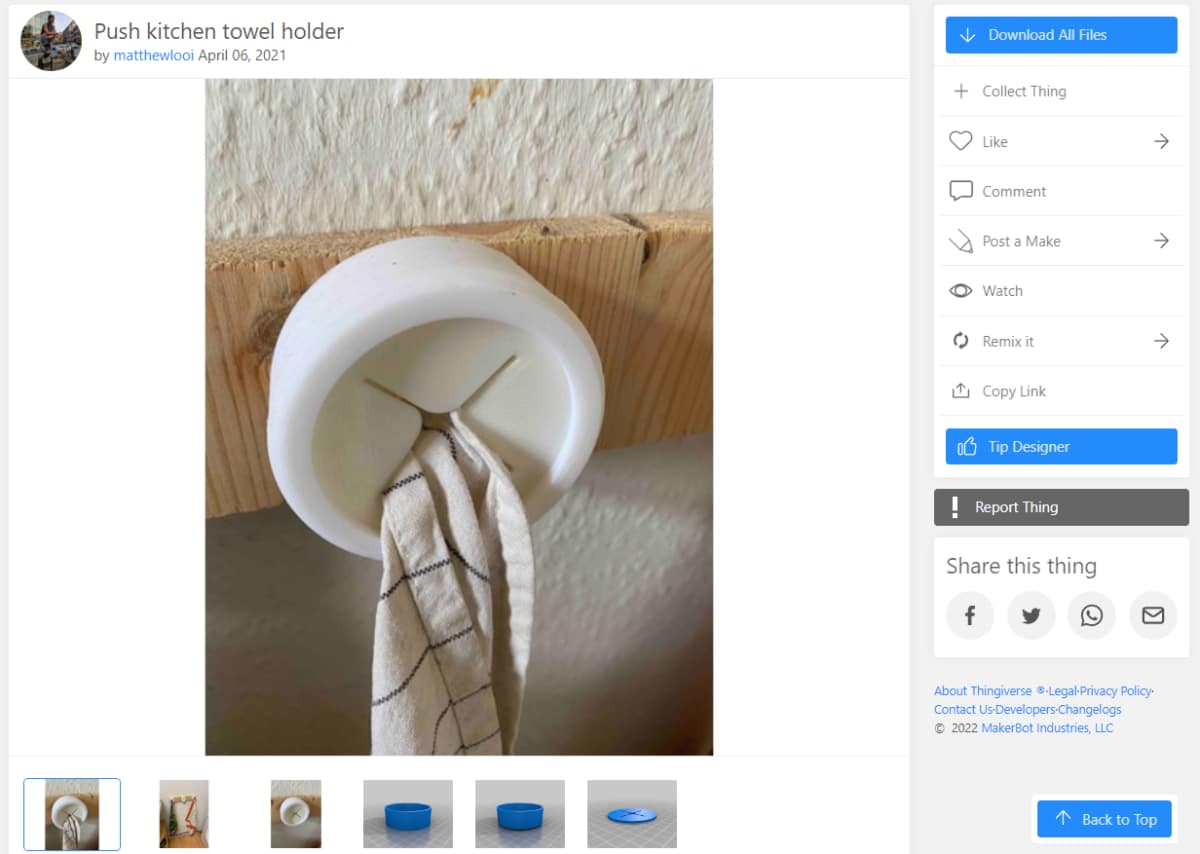 Having a place to put your kitchen towel can be great for keeping things organized. This 3D print is a push kitchen towel holder which allows you to simply push your kitchen towel in one location which can be easily removed for your convenience.
It was originally inspired by commercial products on the market, so the designer wanted to make one for himself. There are 3 main parts to this model, the front & back, then the middle.
The front & back should be printed in PLA and may need to be sanded to make parts easily removable, then the middle should be printed in TPU. You also have two 2mm guide holes on the back which are there for mounting 2 x 3.5mm screws to the wall. You can also use an adhesive instead.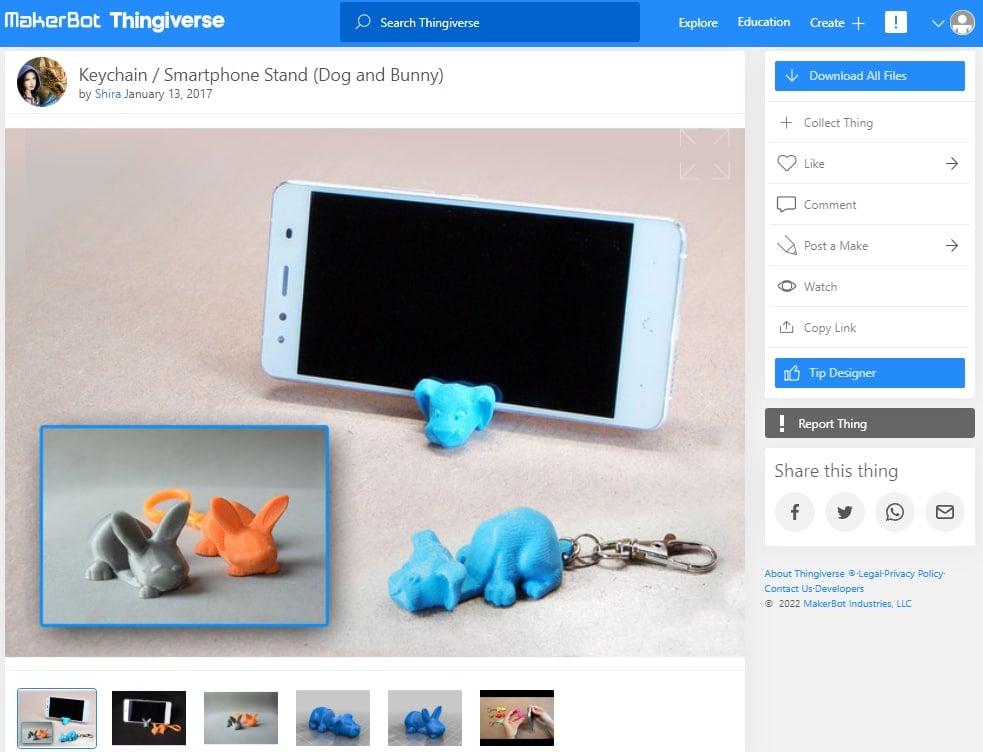 This is a very versatile model because in addition to using it to make a keychain, you may use it to support your smartphone.
It will make a nice little gift for anyone, as both functions are really useful.
Check out the video below to see the Keychain/Smartphone Stand in action.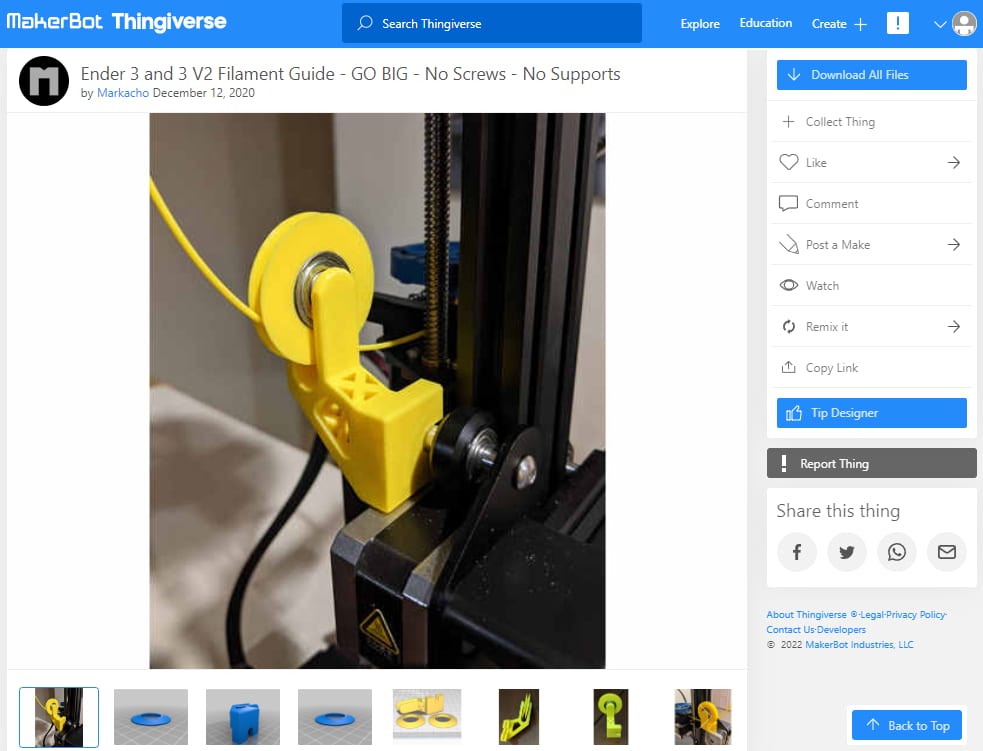 For anyone looking to 3D print upgrades for their Ender 3 or the Ender 3 V2, then this Filament Guide model will be a nice option.
It is an easy model to print, as you won't need any screws or supports to assemble it.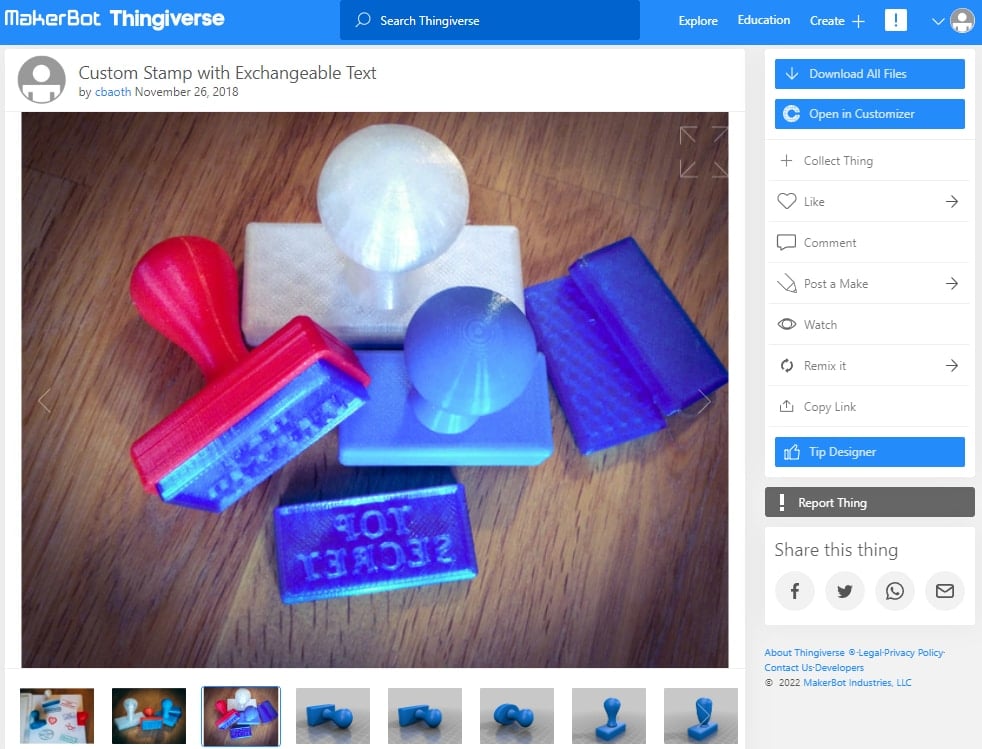 Another great option to print with TPU is the Custom Stamp with Exchangeable Text model. You can easily customize it and change to any text you want.
It is printed in two different pieces and there is no need to glue them together, making this a very easy print to do.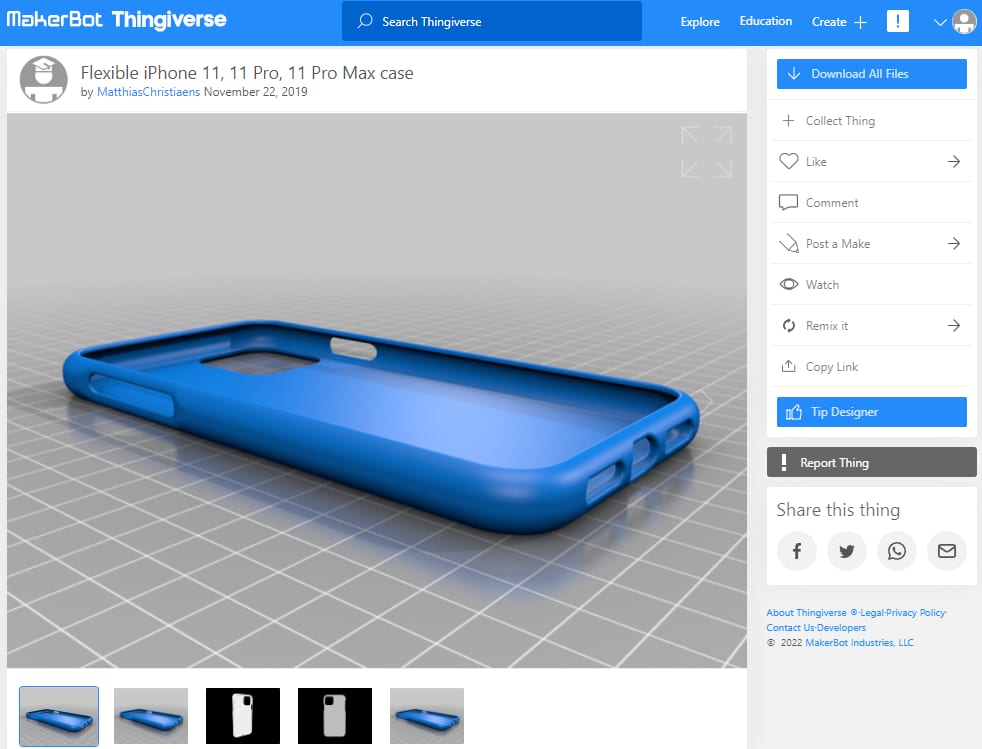 If you're an iPhone 11 owner, then this Flexible iPhone 11 Case model will be a great option for you.
This model features cases for the iPhone 11, 11 Pro and 11 Pro Max. Remember to download the right one according to your phone model.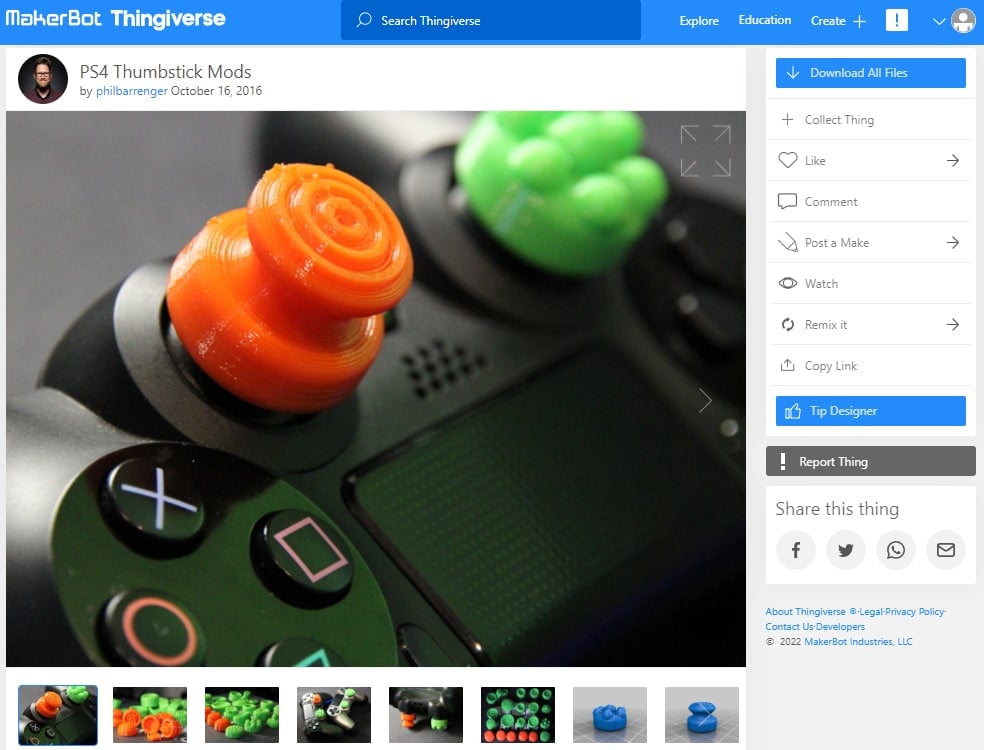 Check out this great PS4 Thumbstick model that you can download for free and just place over the existing thumbstick of your controller.
Designed for 3D printing using a flexible filament, such as TPU. They are quick to print and have some challenging qualities, making them excellent test prints for flexible filament.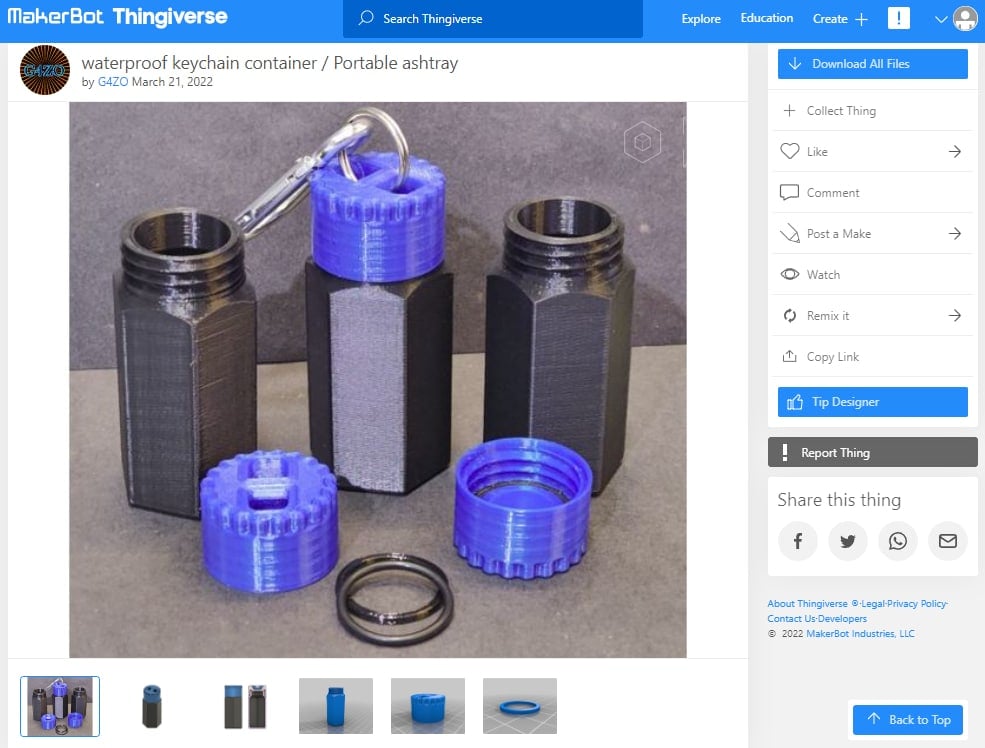 A great option for anyone who needs to protect small items from the rain, the Waterproof Keychain Container is another great option available for free.
Many users downloaded and 3D printed this model very easily as you don't need any supports to do it.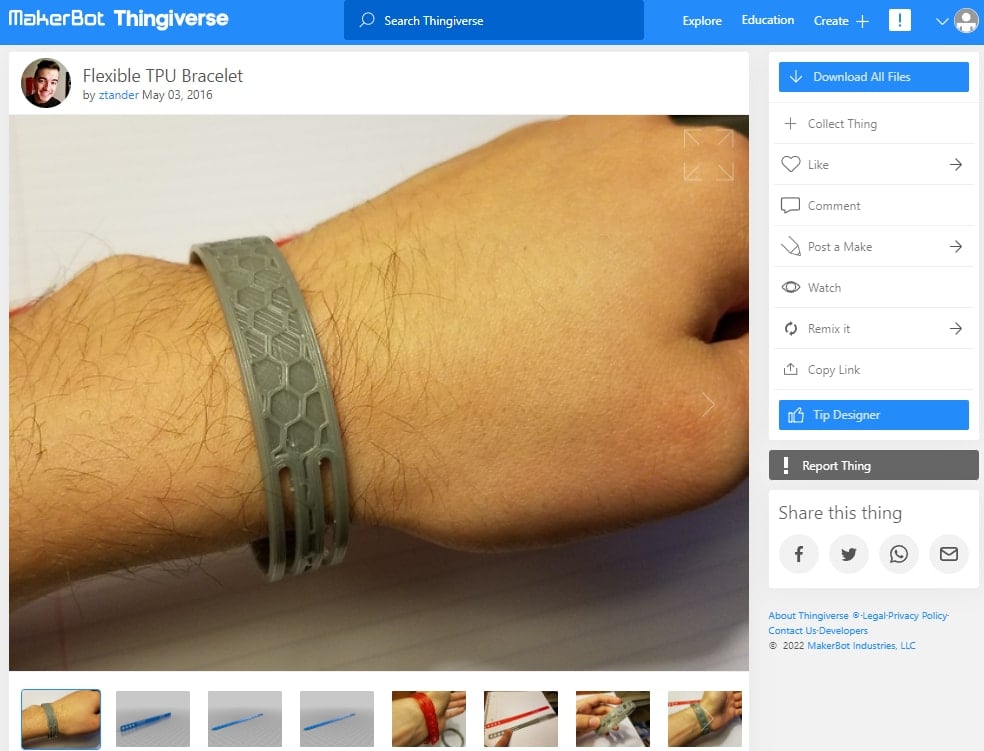 This bracelet will print well when using flexible TPU material. No matter what size wrist you have, everyone may wear this bracelet because of its universal design. 
The button snaps are a terrific fit and are simple to install or remove since they fit nicely within the holes.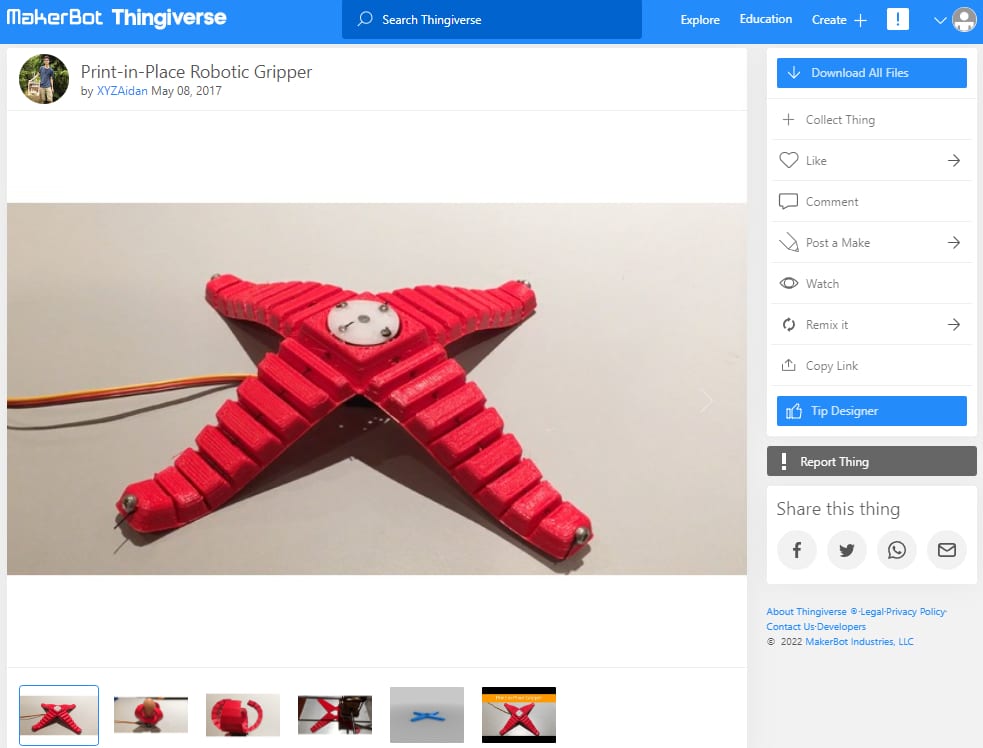 For people looking for something more complex to 3D print with flexible material, then the Robotic Gripper may be just for you.
Just be aware that you'll need to follow further instructions in order to successfully assemble the Robotic Gripper.
You can check the instruction guide to assemble this model right here.
Check the video below for more information on how to assemble this model.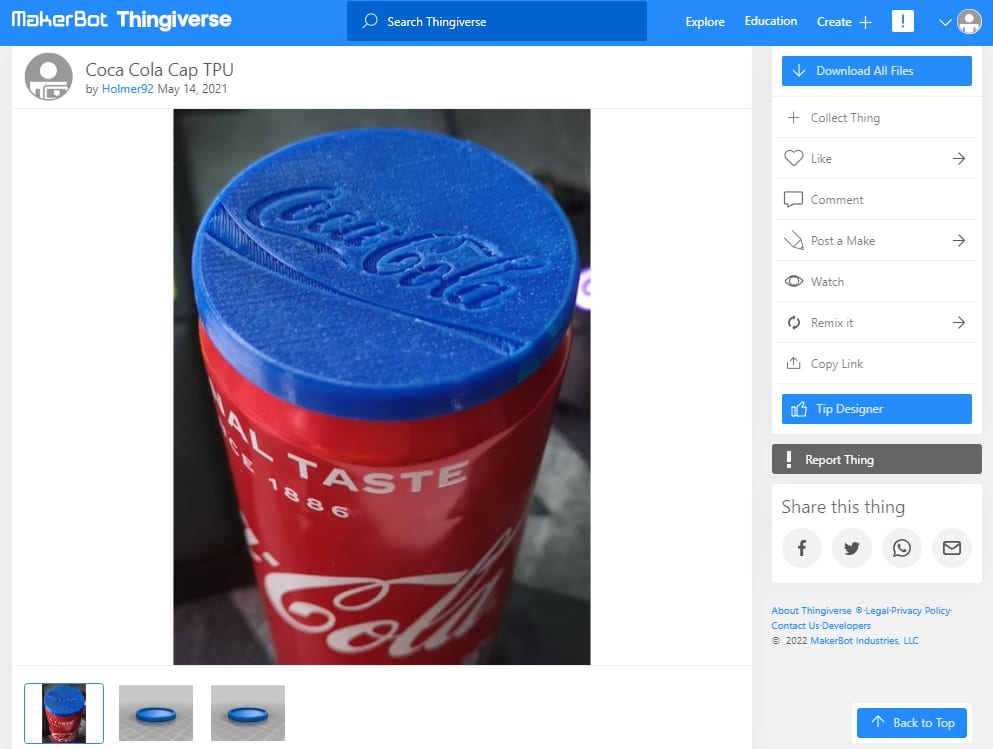 The Coca-Cola Cap model softly latches onto a typical can to keep it covered. It will take about 20–30 minutes to print and it works perfectly with TPU.
A great fit for people who like to carry their drinks with them throughout the day. It will prevent, to some extent, from getting flat.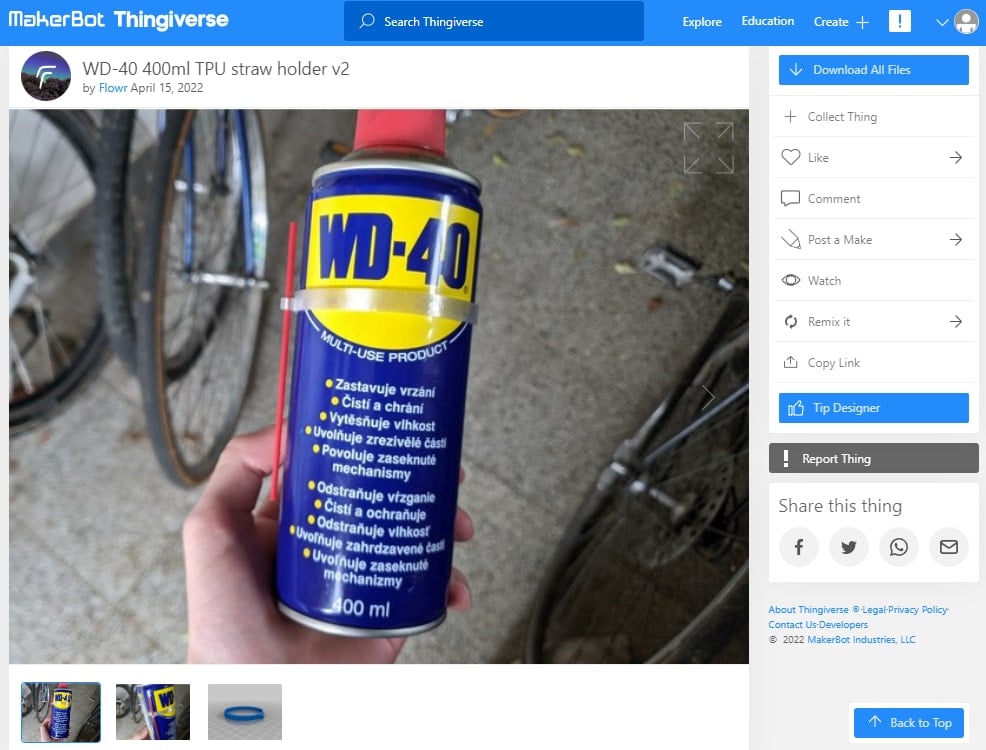 If you're always losing the straw of new WD-40 cans, you'll find this model extremely helpful.
A very fast and easy print, the WD-40 Straw Holder will help you be more organized and keep everything in their respective place.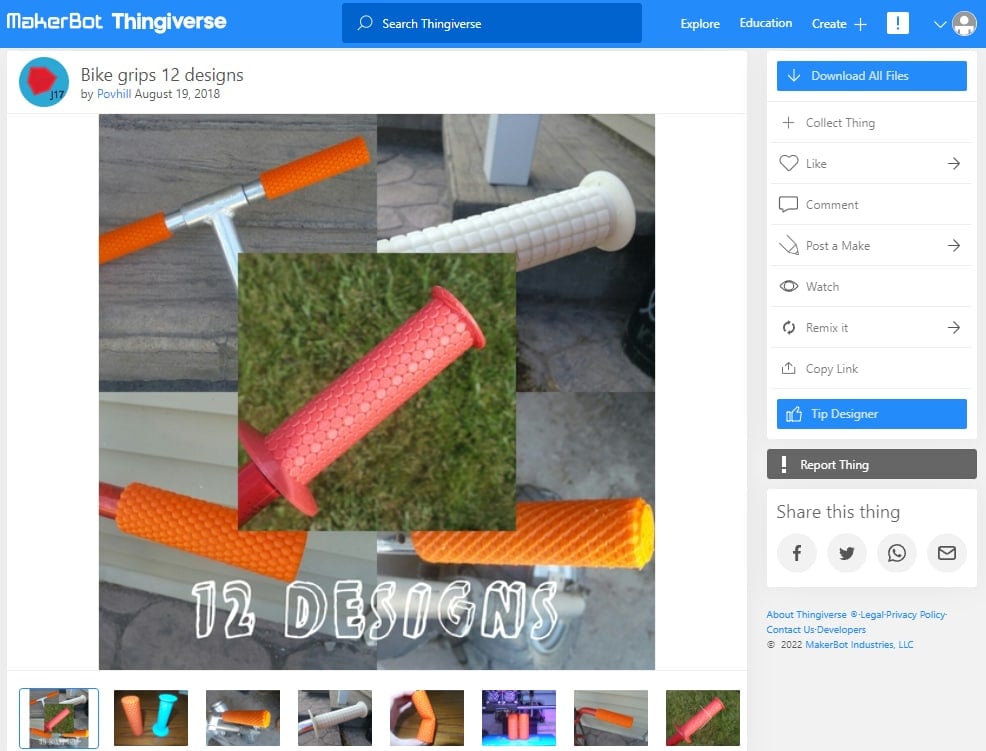 For any bikers out there, this Bike Grips model is an awesome option with twelve different designs that you can download and print for your bike.
Although it sounds fairly general, this is for motorcycles with 7/8″ handlebars, so double check before printing.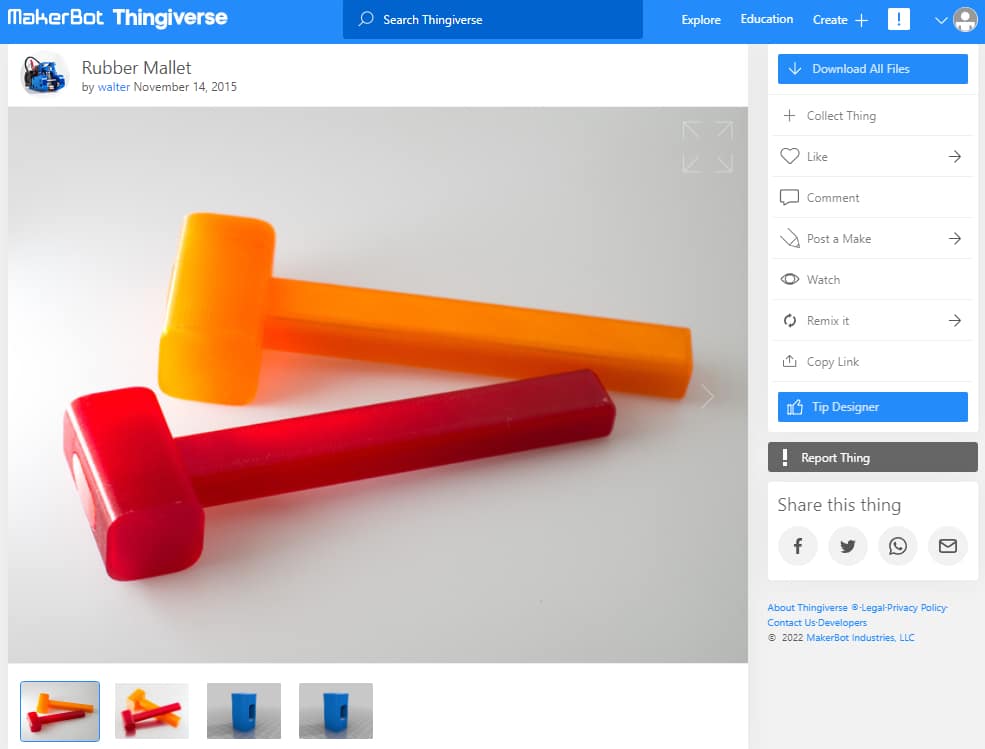 This Rubber Mallet model is perfect for knocking prints off the build plate. It is a very easy and fast print to do.
Users recommend printing it in TPU, with a 100% infill, that way you'll be able to remove the print without damaging it.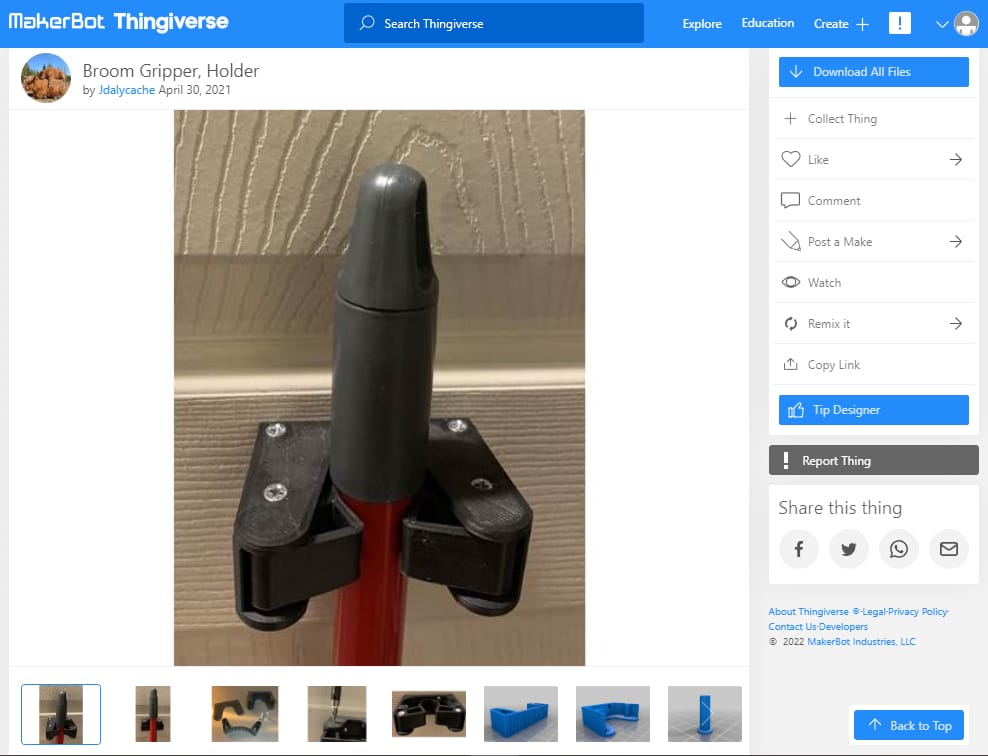 Check out this gripper for holding your mop, broom, etc. It can accommodate anything from 19mm to 32mm.
The Broom Gripper model is recommended to be printed with a soft TPU. Otherwise, you have problems removing the broom from its grip.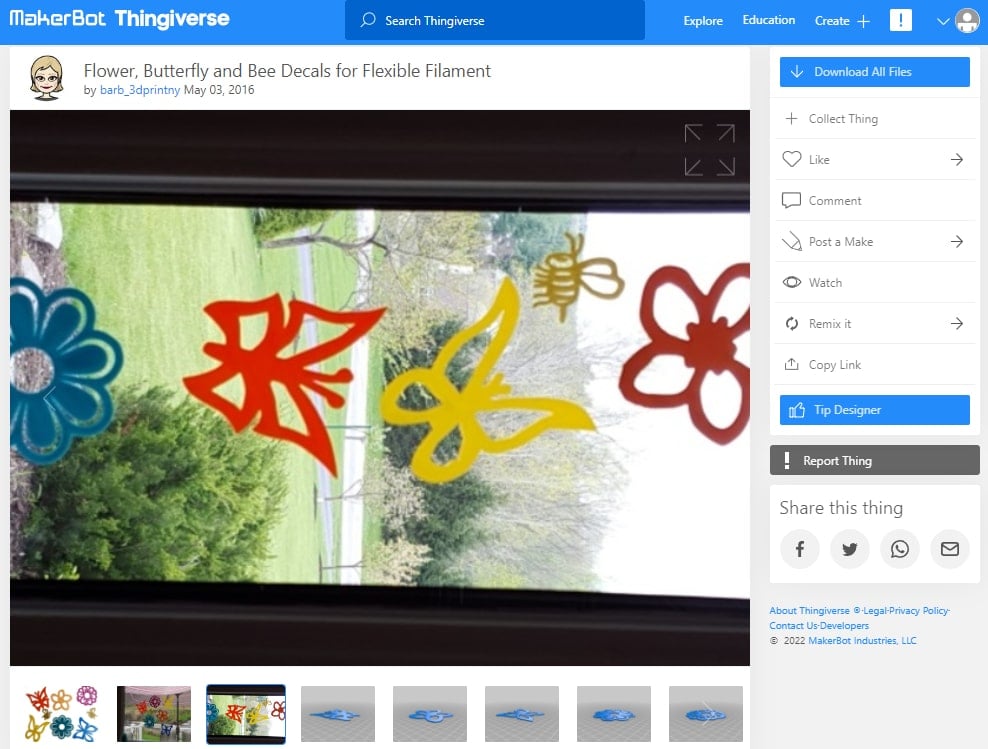 Bring some fun prints to surprise someone! As flexible filament adheres to windows, mirrors, and walls with just a little water, you can transform this model into a nice decoration.
These summer-themed decals are a great and quick option to be 3D printed using TPU.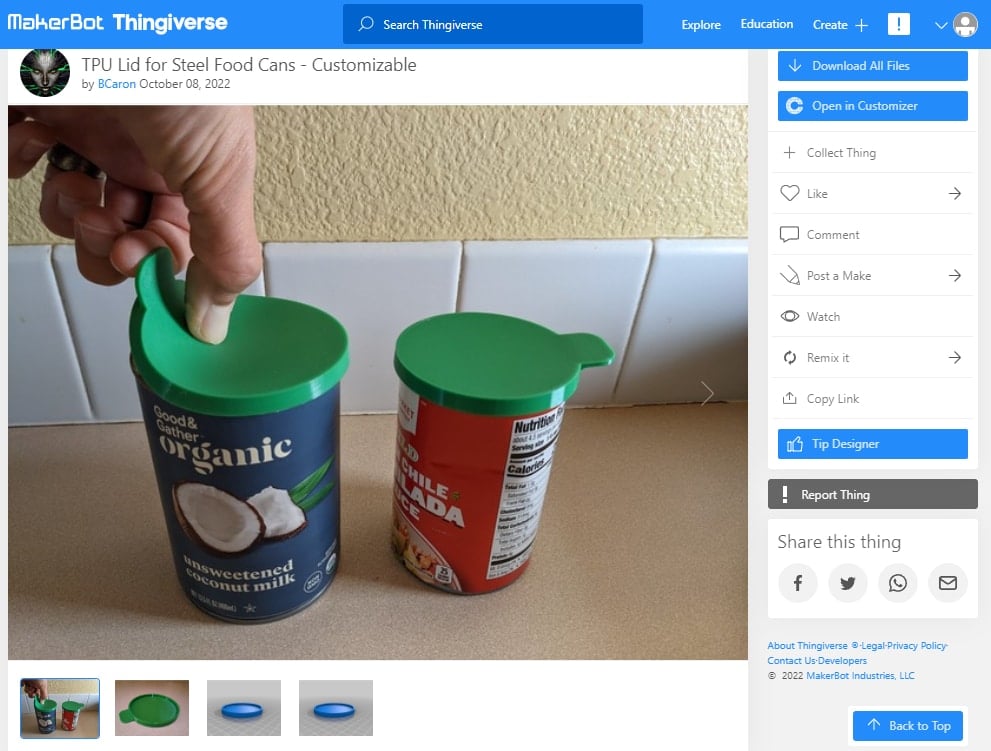 Check out the Lid for Steel Food Cans model, it is perfect to be made of TPU, which is flexible enough to snap on firmly and preserve food in opened steel cans.
You will need to measure your cans and use the customizer or SCAD to scale to the appropriate size because there are so many various can sizes.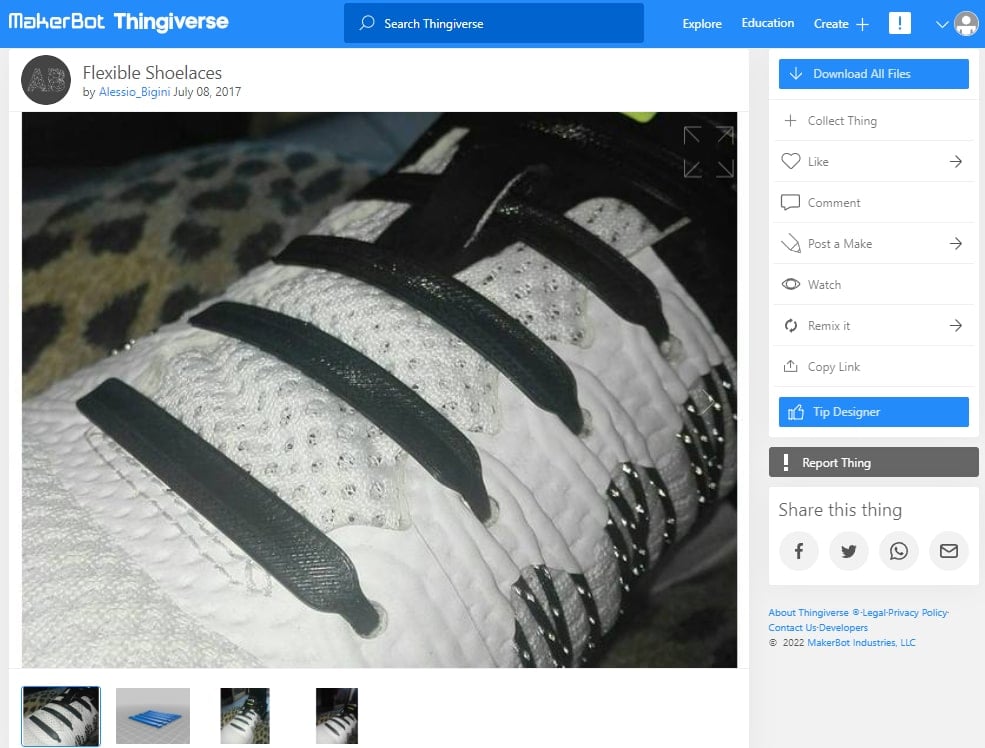 For people who are tired of shoelaces that never stay put, this model will be of great help.
With the Flexible Shoelaces model, the benefit is having the shoe always knotted and firmly secured to the foot's neck, adjusting with each step.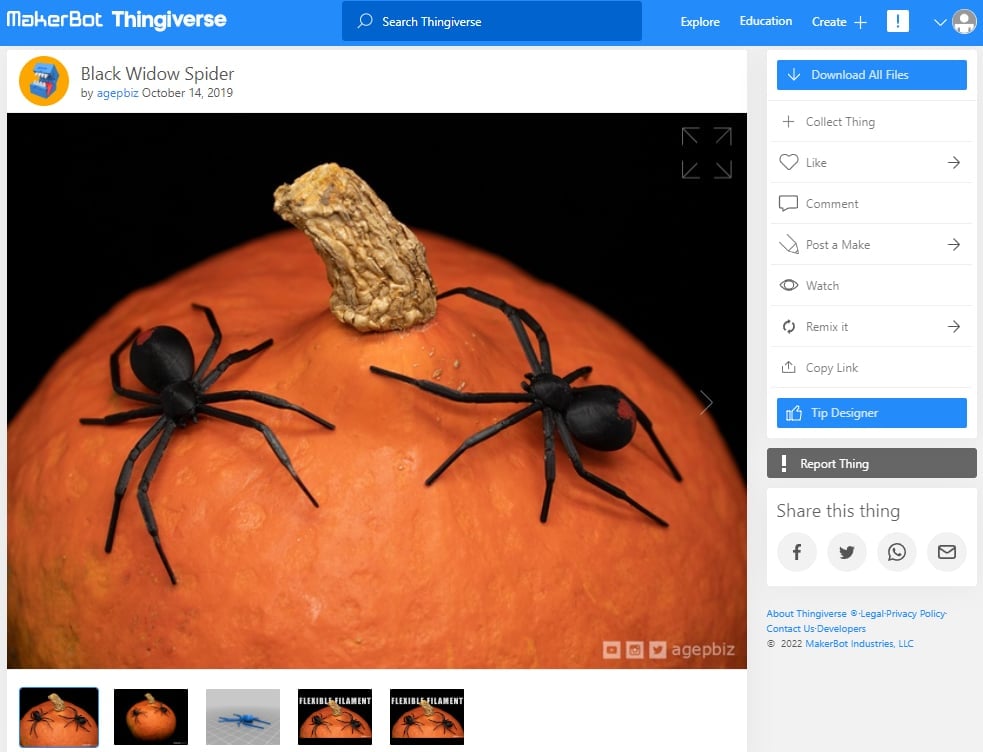 This Black Widow Spider model is a perfect Halloween decoration that you can print using a flexible filament.
Many users had a lot of success printing this model and think that it even looks like a real spider, especially when printed with TPU.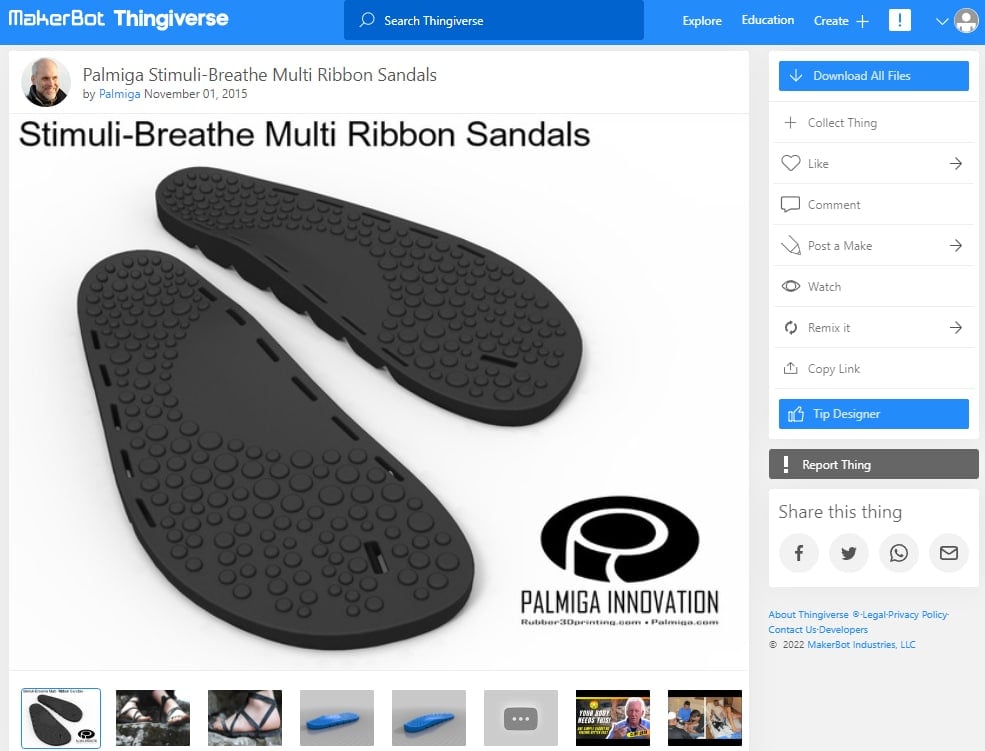 If you're looking to implement a more flexible wardrobe, then the Palmiga Stimuli-Breathe Multi Ribbon Sandals will be great for you.
This model, which simulates walking barefoot, should allow your feet to breathe and provide some stimulus to get the blood flowing.
As there are multiple ways to tie ribbons to sandals, you'll be able to personalize the look you want.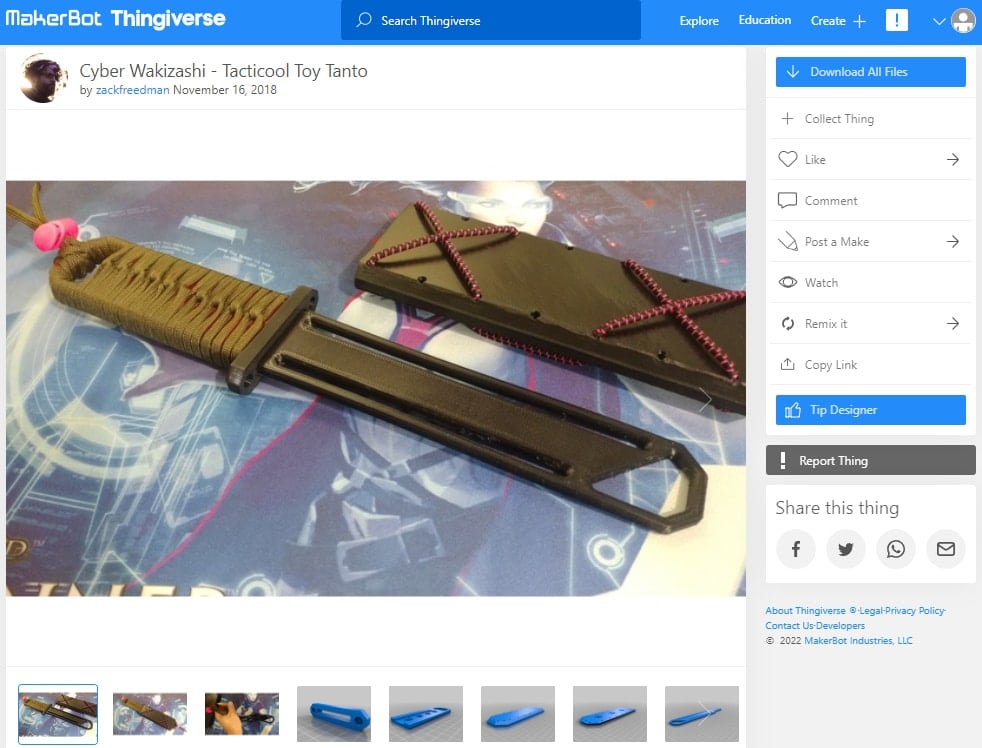 Despite having a tough appearance, this tanto-style combat weapon is soft, floppy, and generally safe for stabbing, cutting, slicing, and hitting.
That's why the Tacticool Toy Tanto model is a perfect training knife as well as a video prop.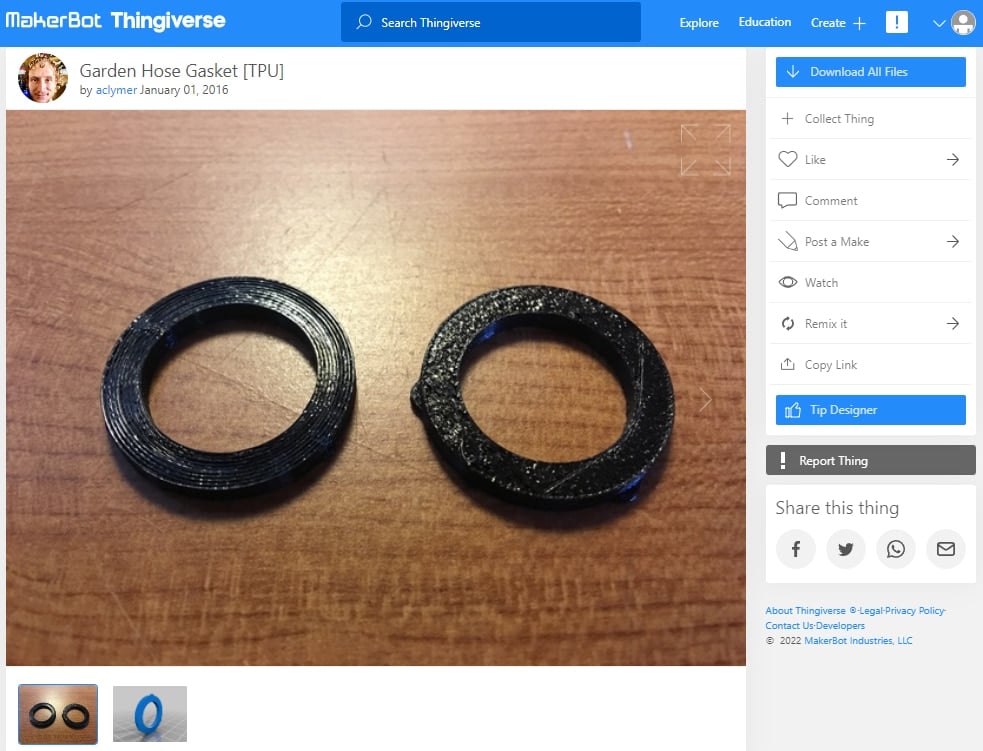 Here is an extremely simple but very useful model to be printed with TPU. 
Using the Garden Hose Gasket model will avoid having hose leaks between them and other watering tools.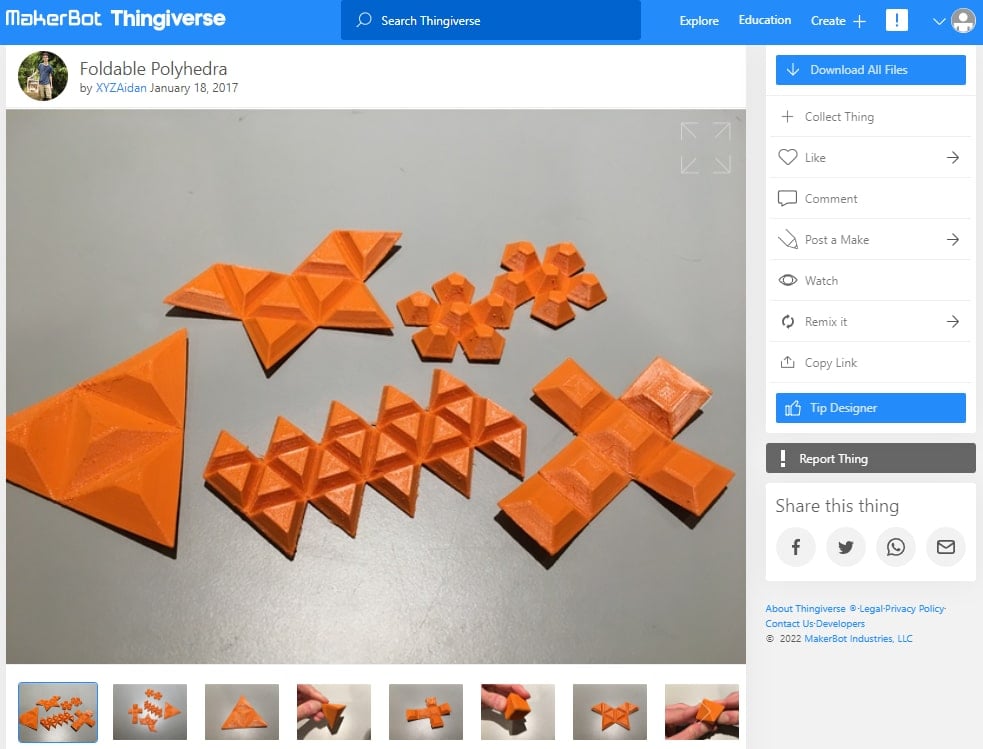 This Foldable Polyhedra model is another great option that can be 3D printed using TPU or other flexible filaments.
Many users agree that the nice part about printing this model with TPU is that the sides can be folded up into the finishing shape, instead of just staying flat.
Check out the video below to see more about the Foldable Polyhedra model.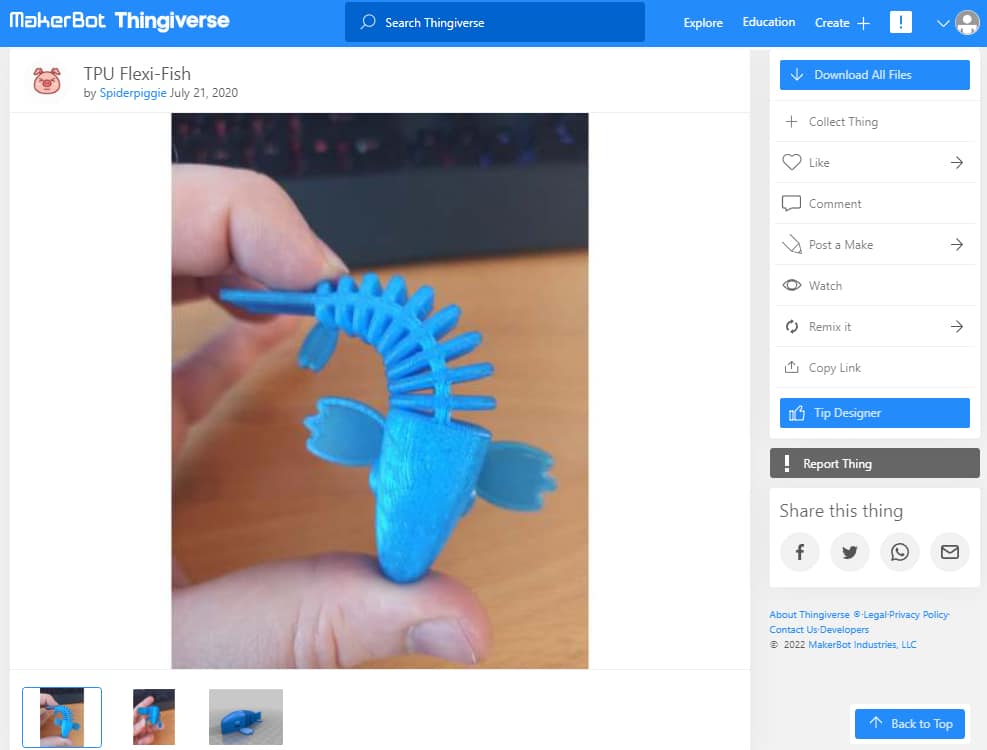 The Flexi-Fish model is a perfect test model for flexible filaments, such as TPU. 
It is made so that you won't have to worry about stringing, and because it isn't too small, you won't have to spend half a day printing at 30 or 40 mm.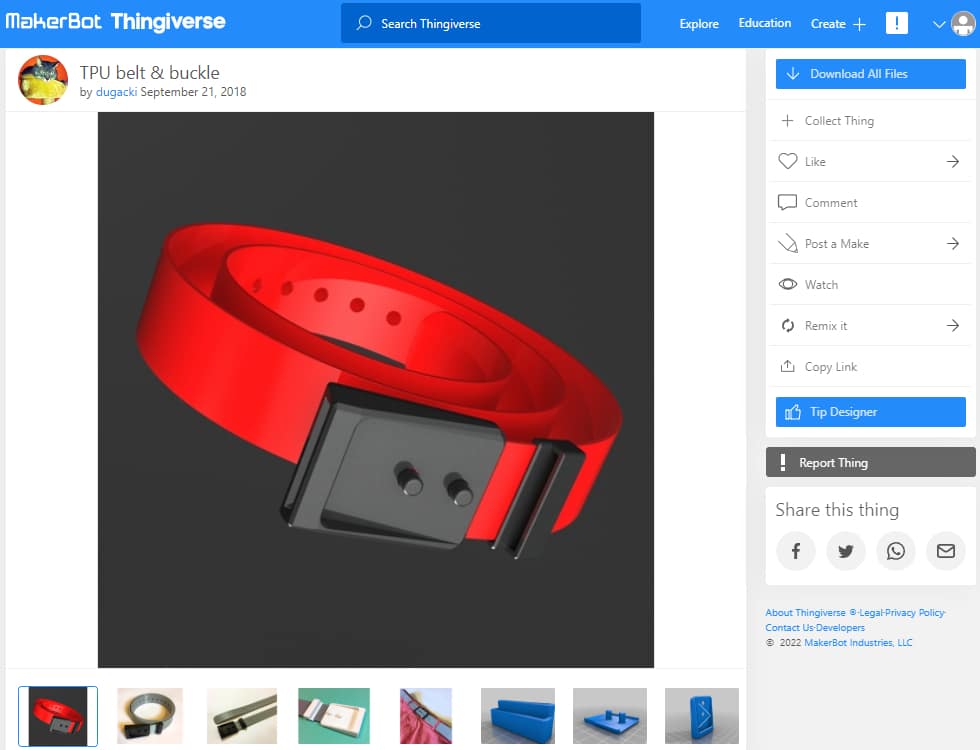 Another cool option for anyone who's into 3D printing fashion is the Belt & Buckle model, which is flexible but not stretchy, just like leather.
This is another perfect model to be printed with a flexible filament such as TPU.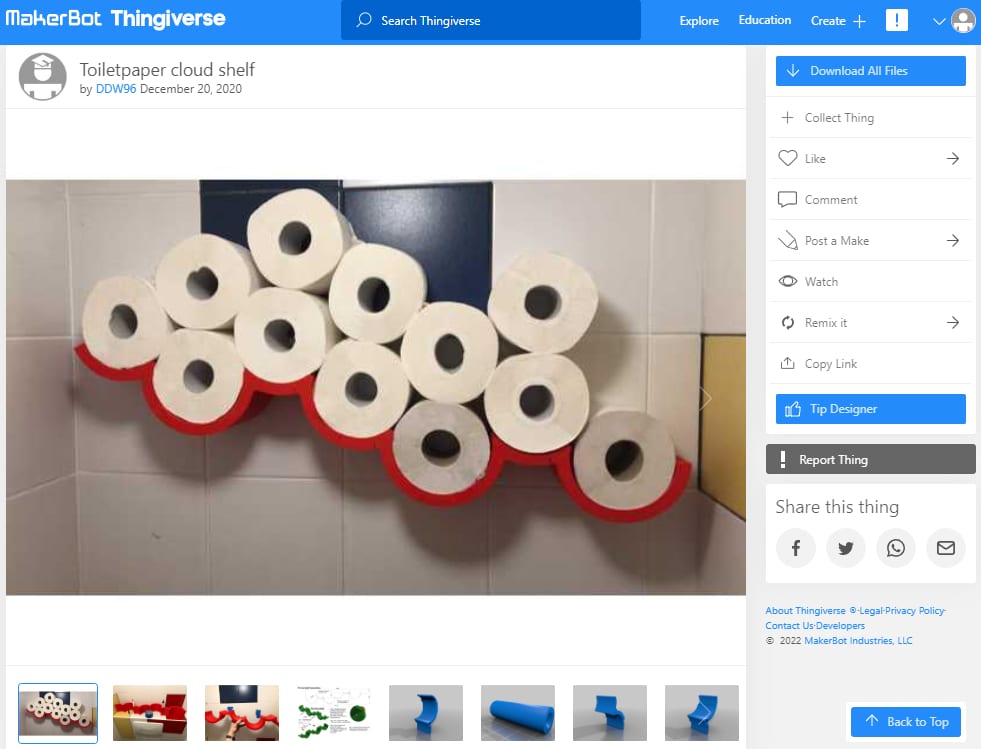 Your extra toilet paper rolls will fit on this shelf model. The shelf makes it possible for the rolls to stack in a hexagonal configuration, creating the appearance of a cloud of toilet paper. 
The Toilet Paper Cloud Shelf model will look the best when printed in white.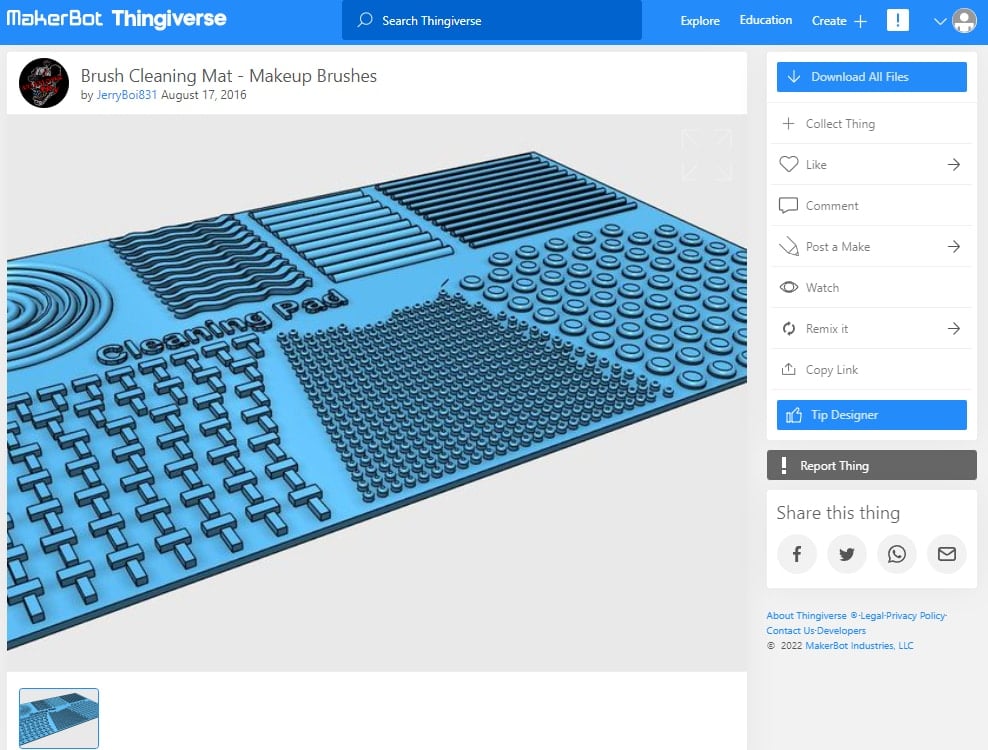 The Brush Cleaning mat was designed for cleaning makeup brushes. They never seemed to get completely cleaned when cleaning them normally by hand. 
That's why this model was designed using a variety of surfaces to thoroughly and easily clean the brushes.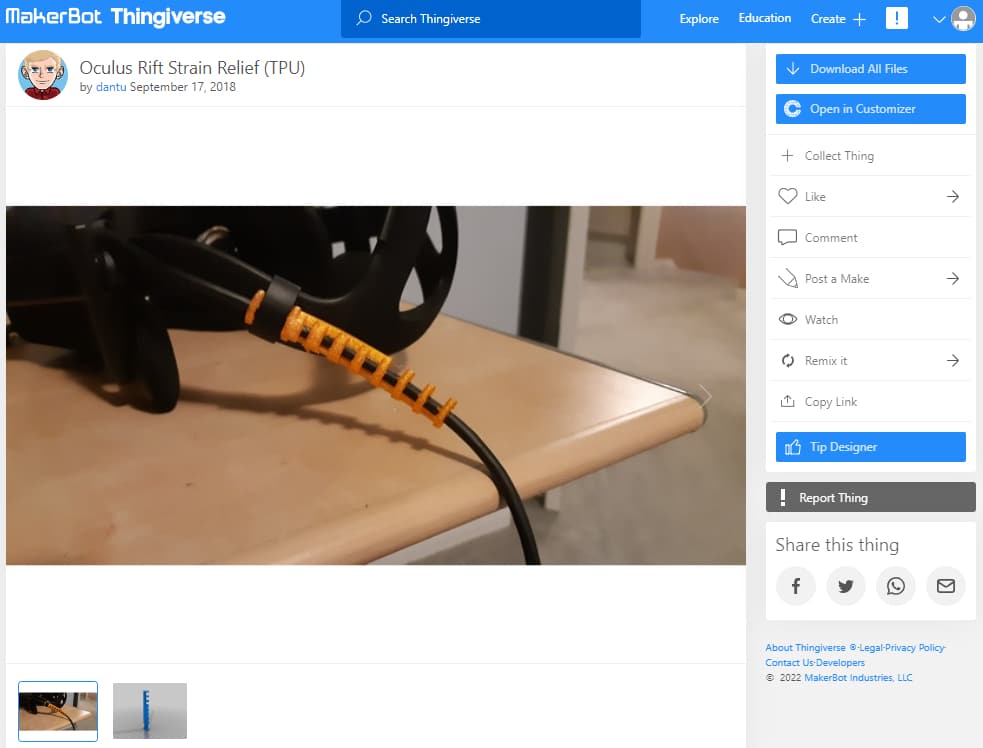 For any owners of the Oculus Rift, this Strain Relief model will be of great interest. 
The model will fit beneath the current clip (you'll need to remove the clip to install it). To accommodate a gradual curve, the design changes from being extremely rigid at the clip point to thinner before it finishes.
If turned flat-side down, the model should print without any supports.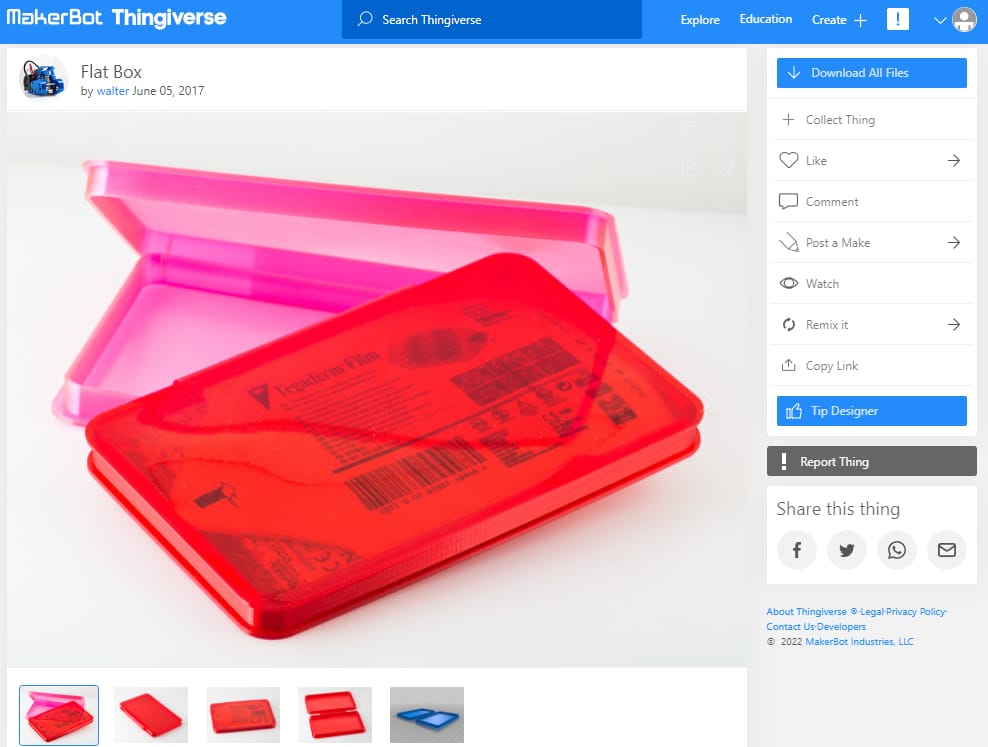 If you're looking to improve your means of organization, then the Flat Box model will surely be of interest.
This awesome model is perfect for 3D printing it with a flexible filament and will look great made of TPU. 
A lot of users print this Flat Box model to replace the plastic bag in their first aid kits.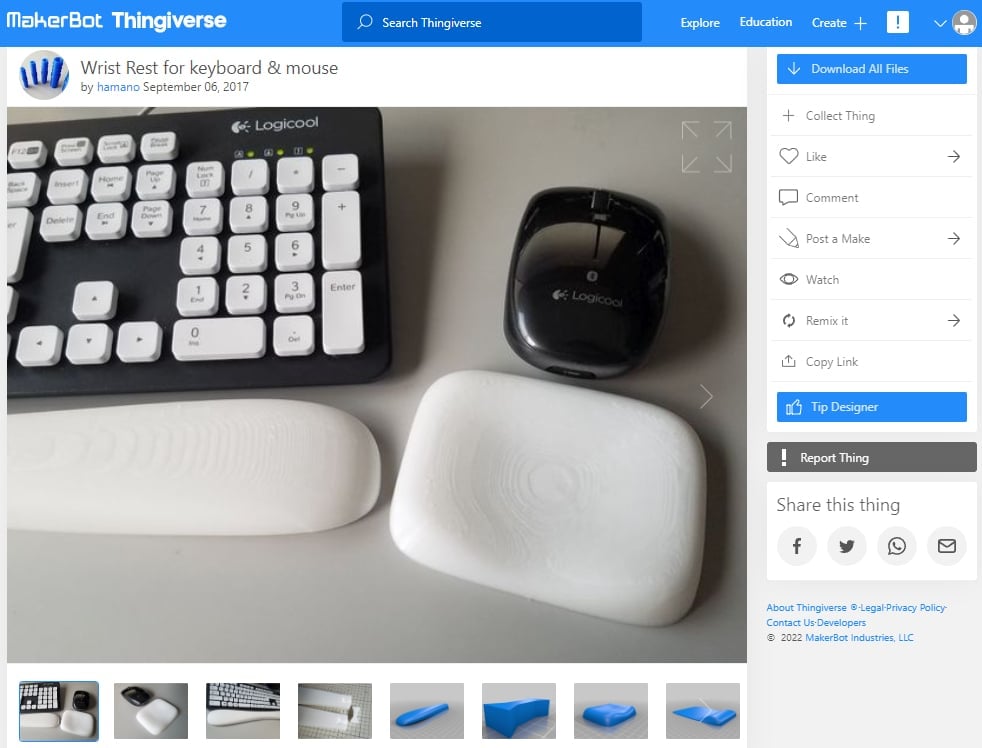 If you're someone that works with a PC operation, then this Wrist Rest will be very helpful as it ensures more comfort when typing.
Printing it with flexible filaments such as TPU is highly recommended as they are washable and feature high tension, being perfect to rest your wrist on.