30 Best 3D Prints for School
If you are looking to buy school supplies for your kids or for yourself, you should consider taking a look at what's available to be 3D printed, as there are a lot of useful objects that you can find online.
That's why I wrote this list, to compile the 30 Best 3D Prints for School. They are all free to be downloaded, so check them out below.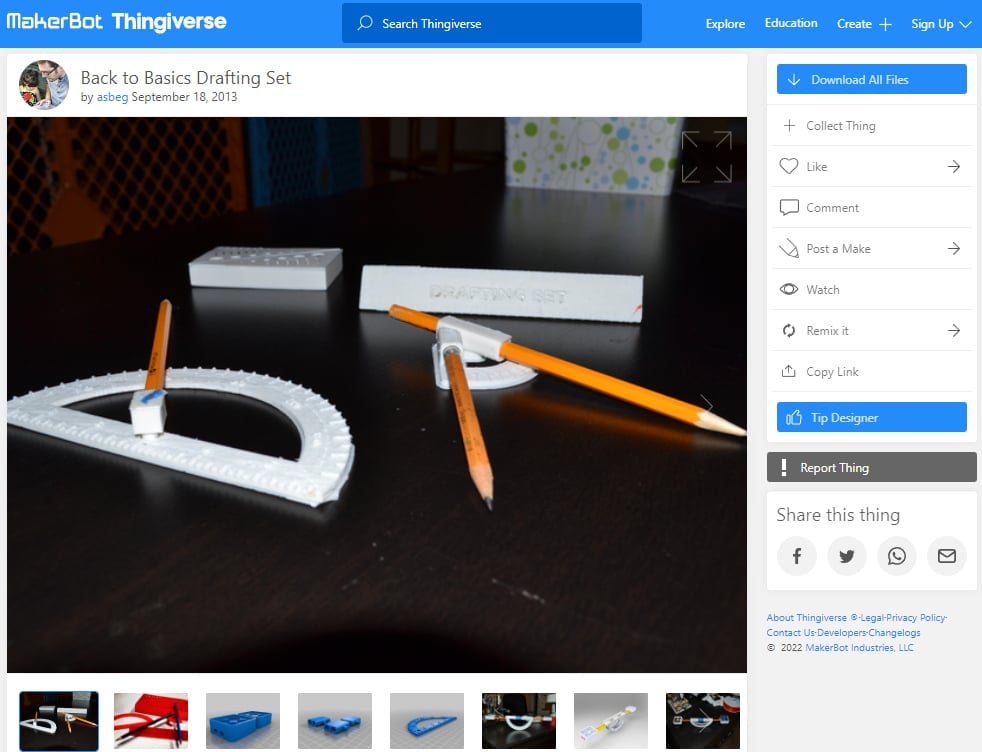 You have everything you need for school with this model. This package will help you with anything from graphing to drawing geometric forms to building that bookshelf in shop class. 
Measure everything, including weights, angles, and radii in millimeters and inches. The Back to Basics Drafting Set is perfect for anyone going back to school.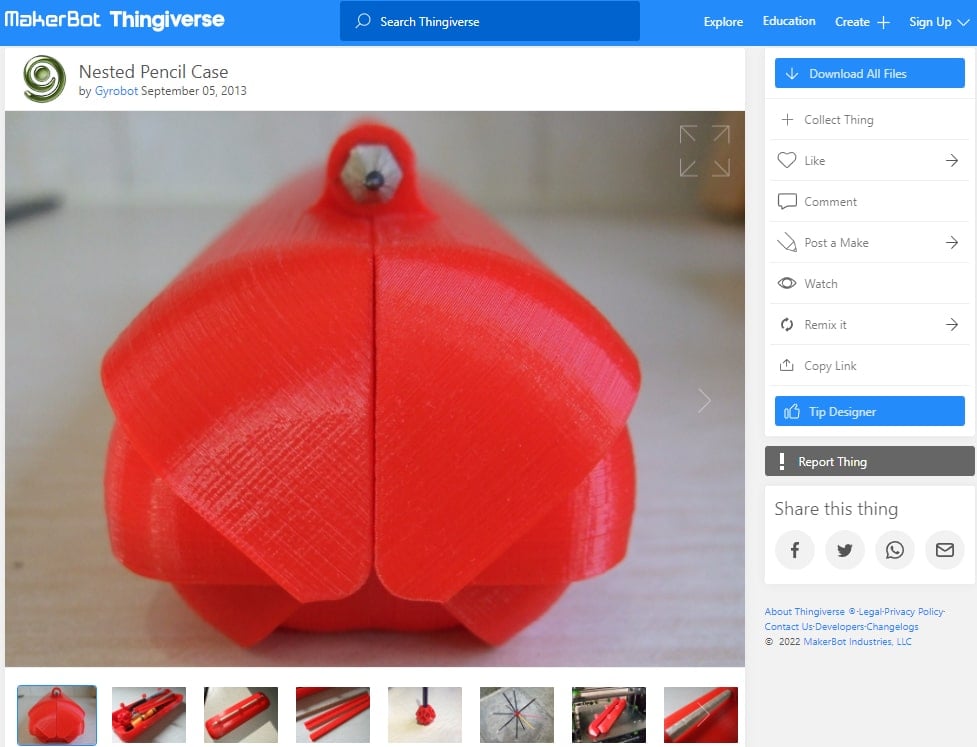 Here is a great model, which is ideal for people who really like pencils. The Nested Pencil Case, is very adaptable and features different functions.
A connector for pencil tops that creates geodesic forms and a ruler that transforms pencils into additional rulers are two of them.
Here is a video of the Nested Pencil Case which you can check out.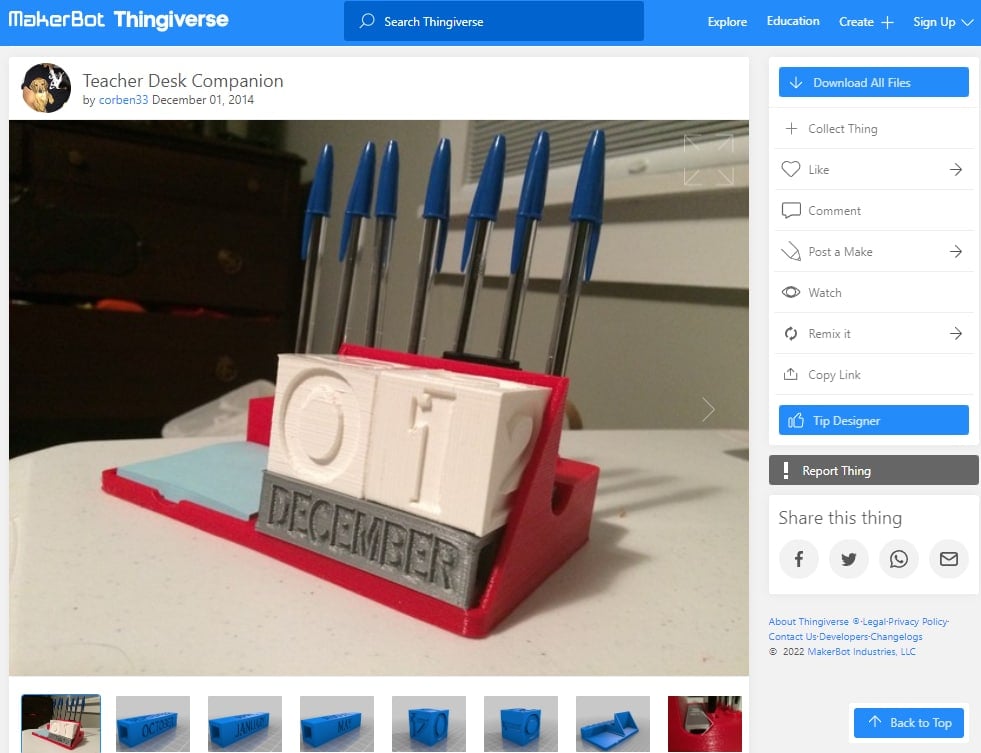 Calendar blocks, pencil and pen storage, USB drive holders, and a sticky note holder are all included in the teacher's desk companion. These items are all intended to ease the workload for teachers a little bit.
That's why this model is great for any teachers who are gearing up to get back to work.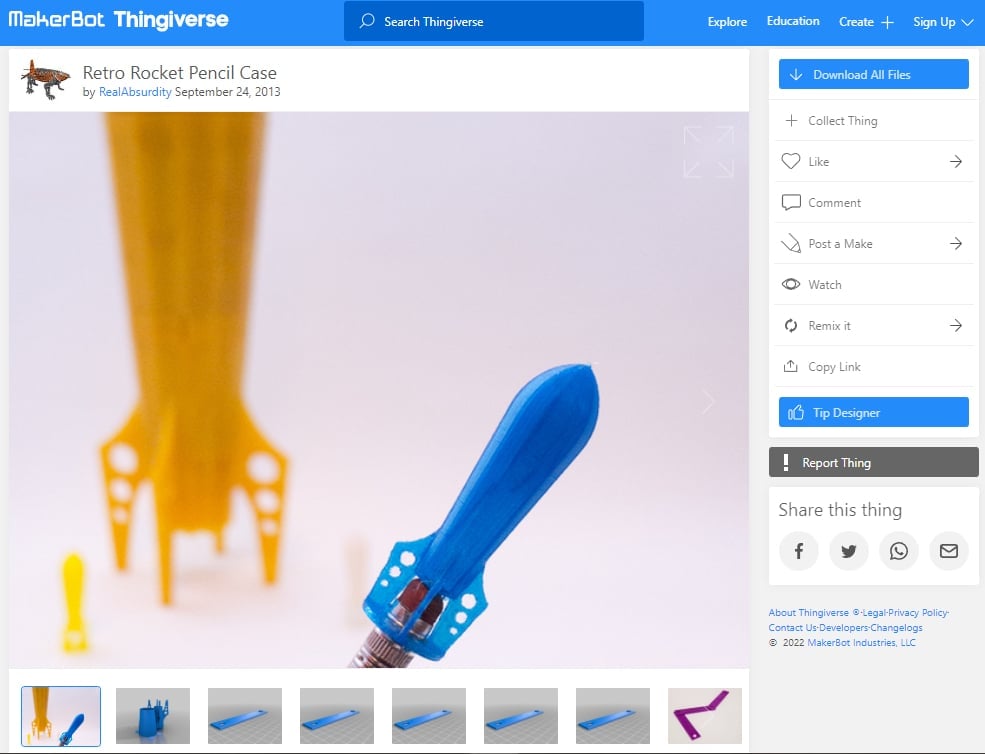 Check out this fantastic pencil case and carousel in a vintage rocket design. When your pencils are kept in a 3D printed pencil case that was inspired by the space race, you'll never lose track of them. 
In addition to its stylish retro design, this model is entirely 3D printed, support-free, snap-fitting, and equipped with a number of refined yet subtle mechanics.
Check out the video below to see more about this model.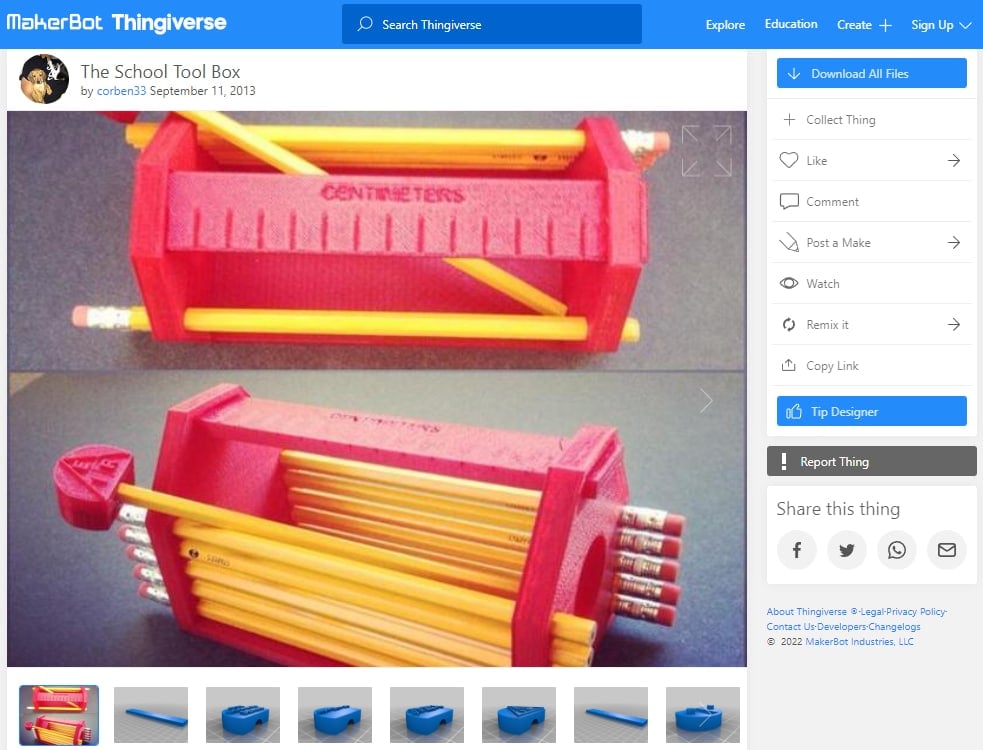 The School Tool Box model is perfect to help students organize. The sides are designed to hold pencils, the ends are there to secure the pencil toppers, and the ruler acts as the handle. 
Erasers, glue, drill bits, small screwdrivers, small scissors, and anything else a student might require for class can all be stored in the remaining space.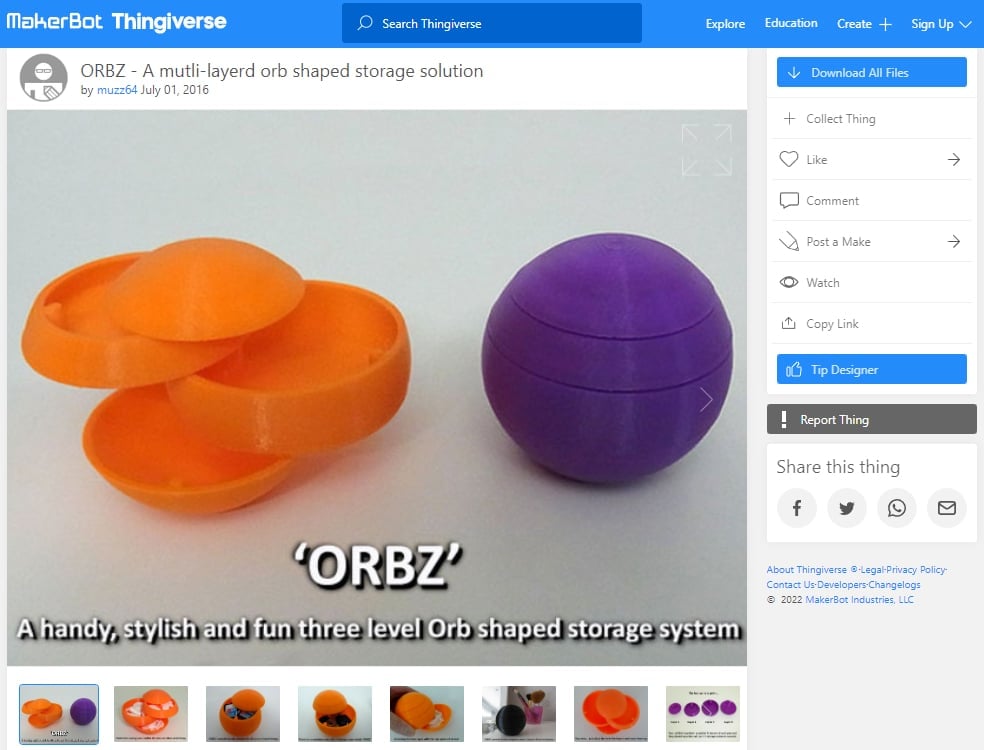 A distinctive and fashionable orb-shaped storage option for tiny items is the ORBZ model. Each layer of the three storage compartments splits so that the storage area at the bottom levels is accessible. 
By rotating the layers back to their aligned positions, you can transform your ORBZ into a captivating, attention-grabbing showpiece. Ideal for students seeking fashionable yet practical containers to hold their school supplies.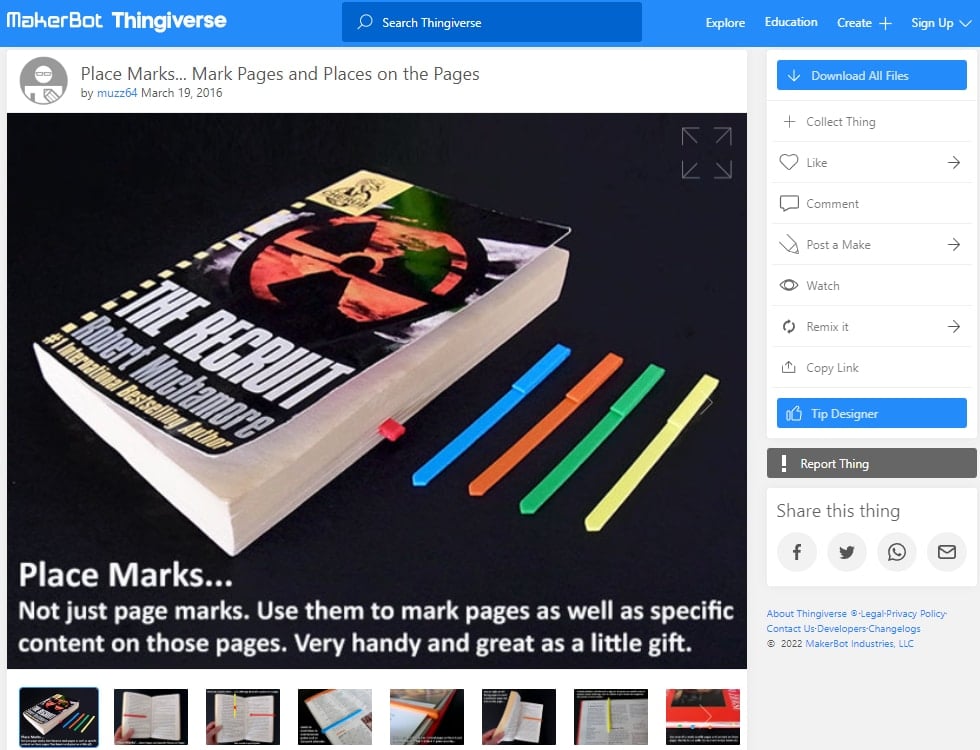 Place Marks are more than simply bookmarks. Use them to highlight certain pages as well as their content or sections. They are helpful for highlighting locations in novels, manuals, and guides, as well as on schedules and in recipe books. 
Use multiple place marks at once in a single book to make it quick and simple to locate common or important stuff and to always be able to pick up your book where you last left off.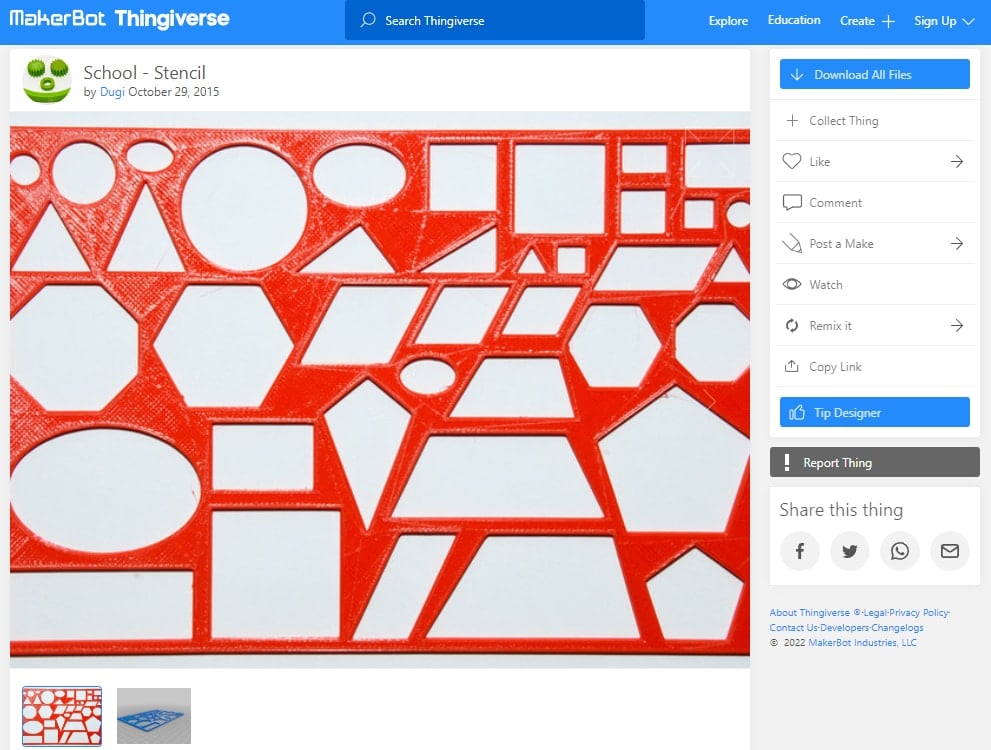 This Stencil model is useful for anyone going back to school, from students to teachers; you never know when you may need one of these.
Many users recommend downloading this model, as it is one of the easiest and quickest 3D prints to make.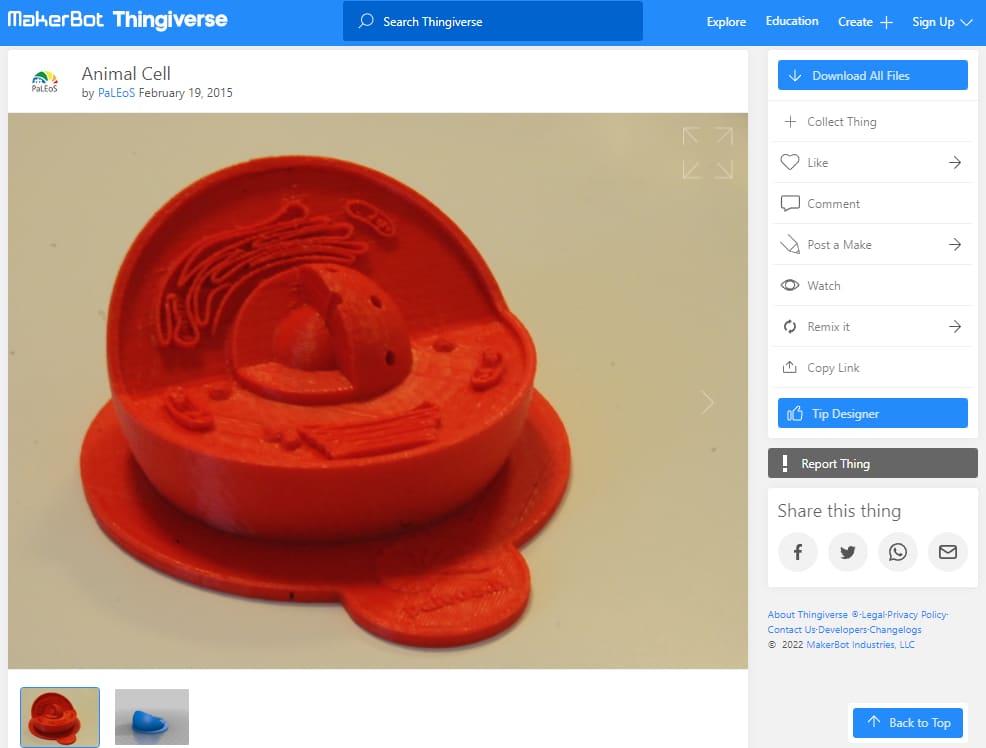 Take a look at this awesome Animal Cell model. With it, both students and teachers will be able to take a close look at it for educational purposes.
With this model, you will have a physical reminder of what makes an animal cell, making the learning process a lot easier.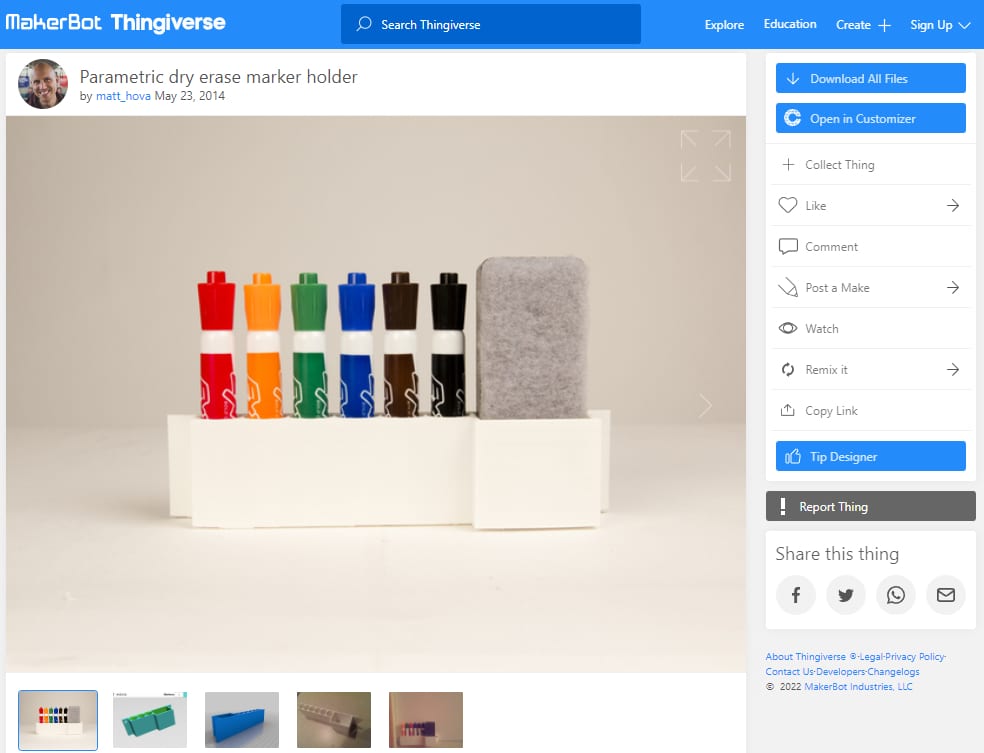 For any classroom using a whiteboard, this model will be ideal. By using this model, you'll rarely misplace your markers or erasers.
Perfect for both teachers and students, this Parametric Dry Erase Marker Holder model will be extremely helpful during any class.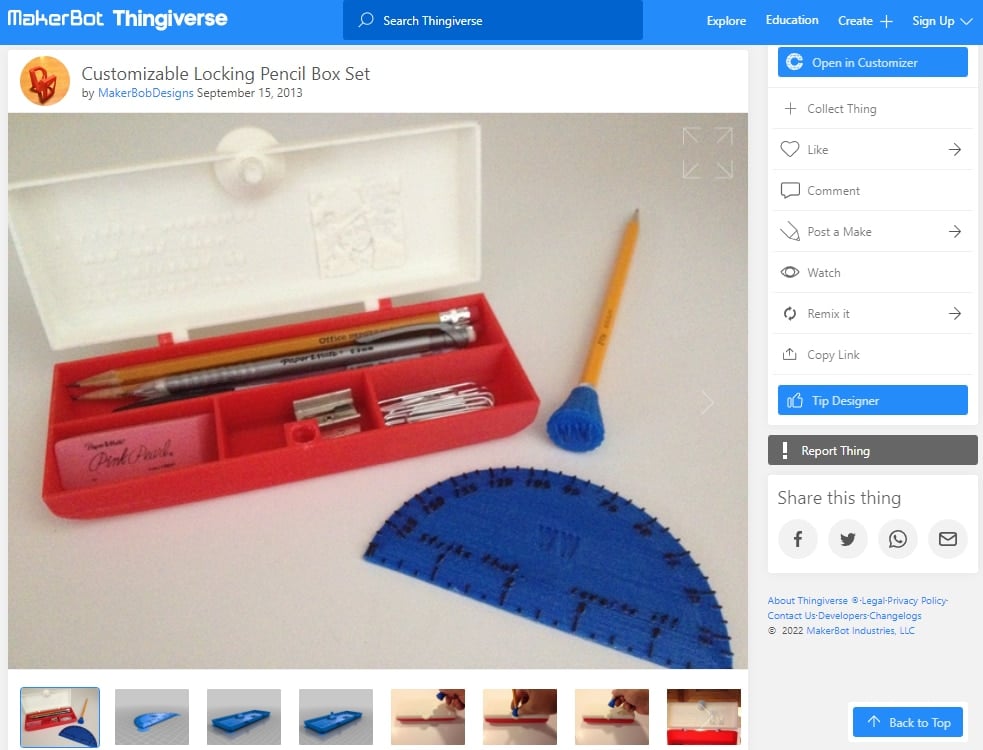 This model is quite helpful. This pencil box set can be created in any arrangement that you want. It may be customized with your favorite image, phrase, or even your name.
Lock the box with your special pencil topper key once all of your materials have been placed inside. You may relax knowing that your belongings are secure in your own locking pencil box.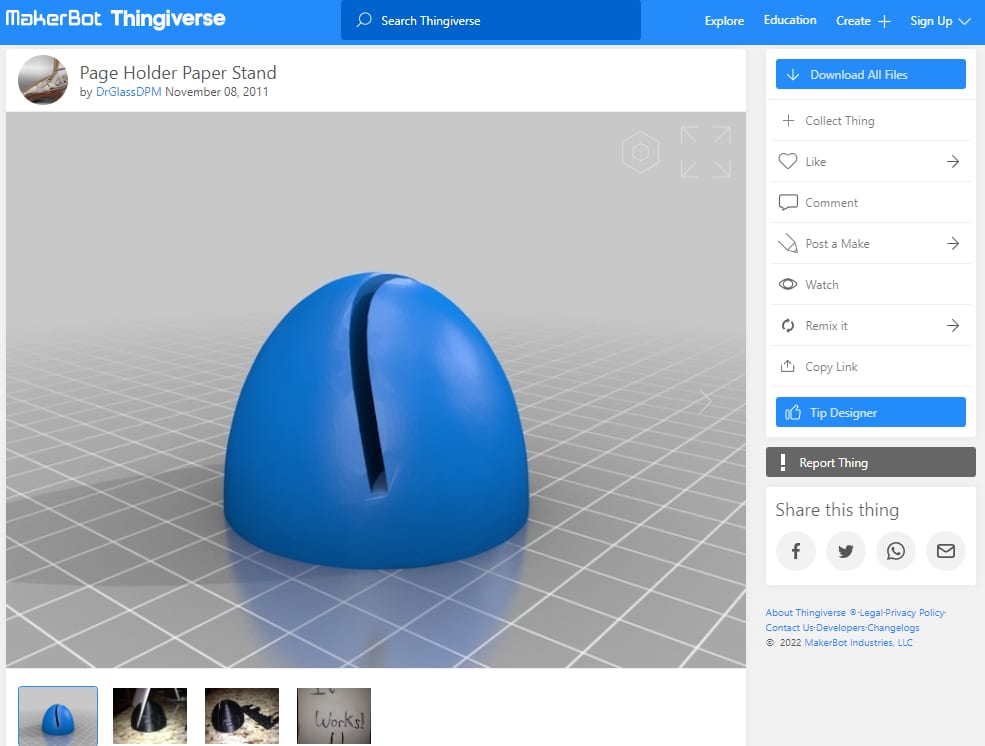 Check out this model, which features a standalone paper stand-up that may be used by holding a page or pages upright. This facilitates typing and increases productivity a little. 
To get the most weight, the designer advises printing with 100% infill density. This will lessen the possibility that a fall would be caused by a high paper count. You could even add a Raft, remove it, then superglue it together so it's strong.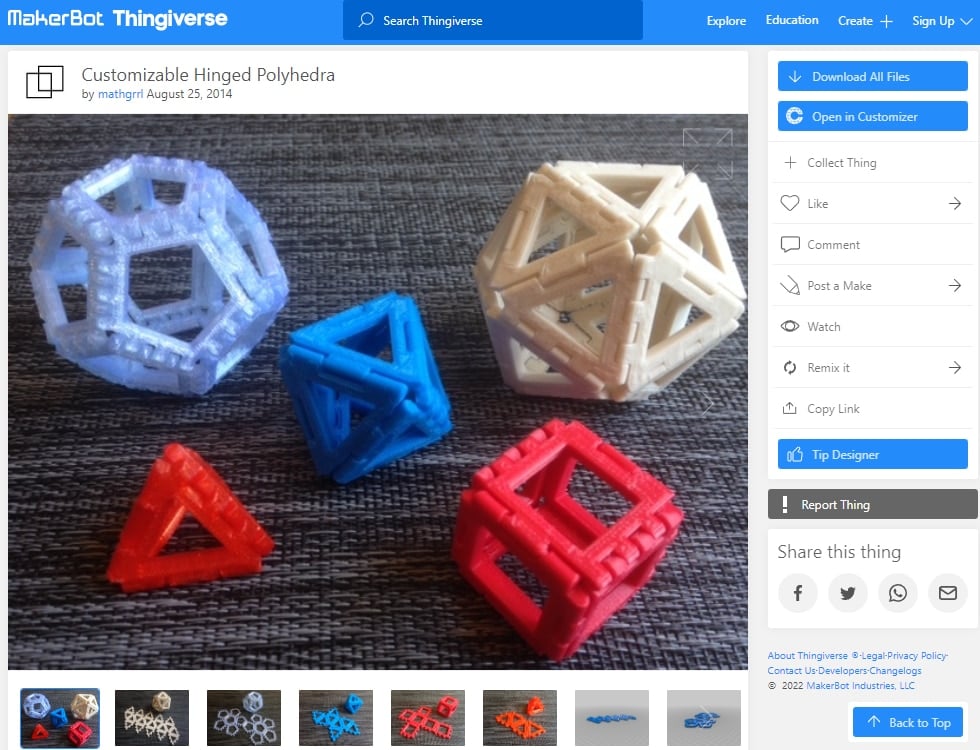 For teaching purposes, the Customizable Hinged Polyhedra feature hinged models of each of the five Platonic solids. Each polyhedral net snaps together to form a tetrahedron, cube, octahedron, dodecahedron, or icosahedron. 
Users advise printing the model without rafts or supports at 0.3mm layer resolution.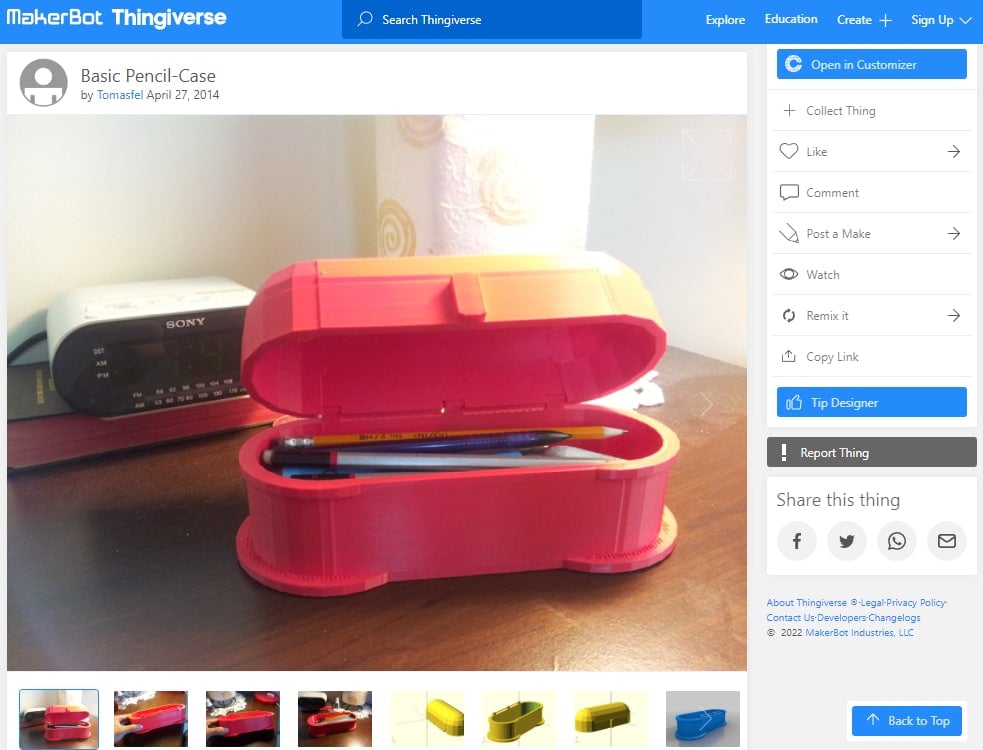 Take a look at another great model to download and 3D print before going back to school.
It features a straightforward pencil box that requires no adhesive to construct. Simple to adjust for length, breadth, and height.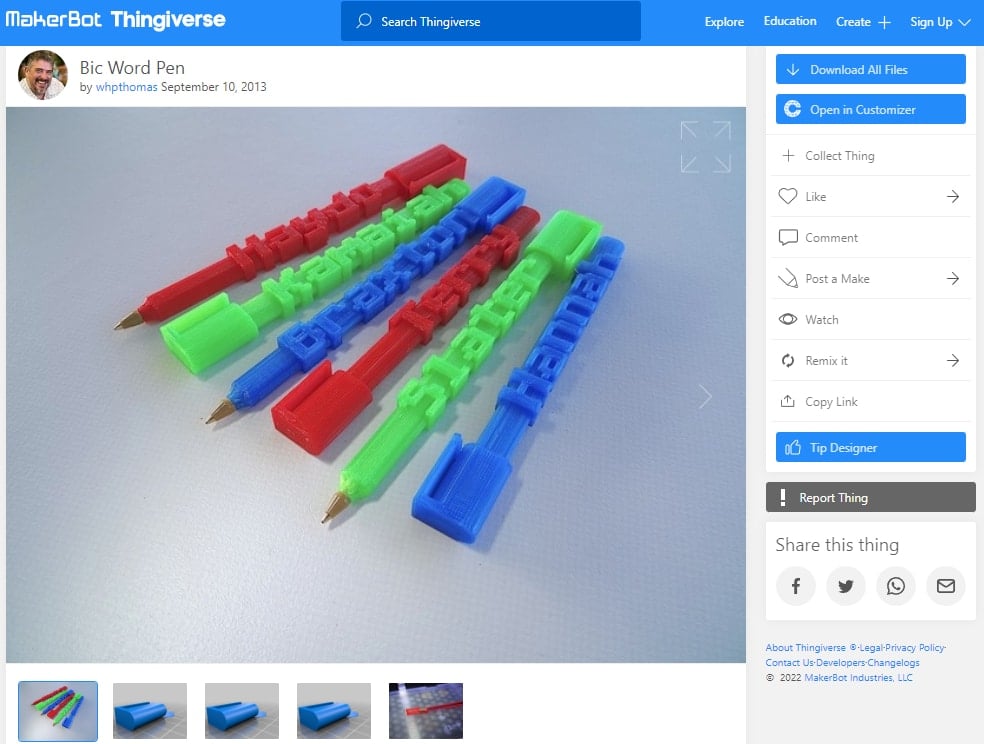 Here is a fantastic Bic Word Pen design. Because the pen body is spherical, writing with it is comfortable. 
A fitting cap and assistance tabs are included in the file to prevent the print from rising off the build plate while it is being printed. The text length, which is automatically centered, determines how long the pen should be.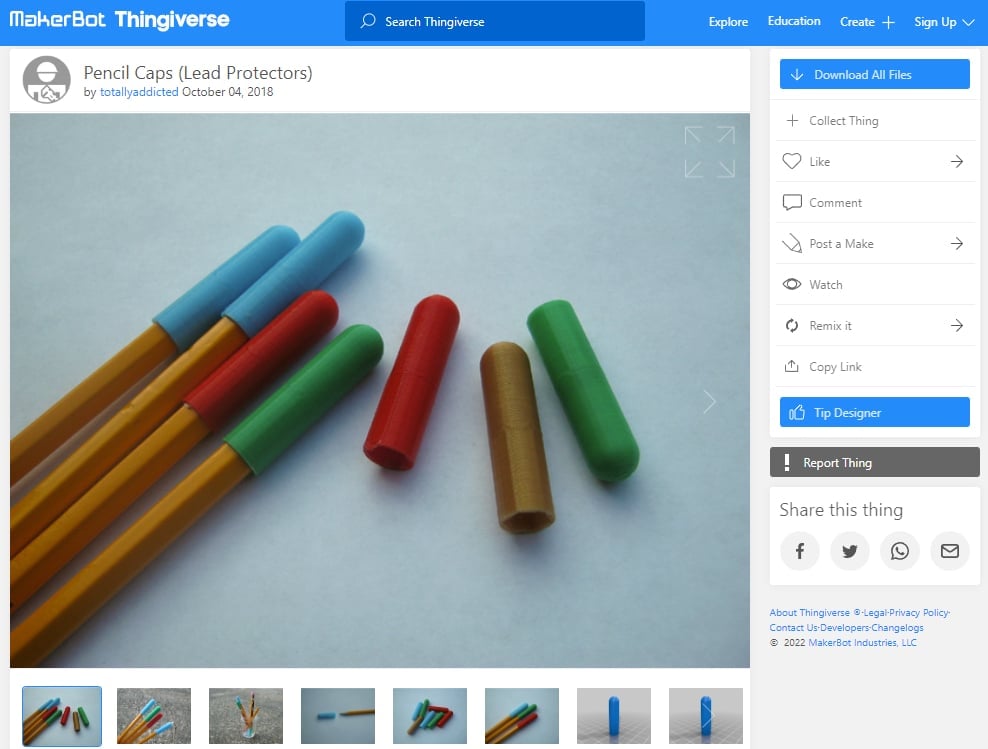 The idea for this model came when the designer's pencil lead broke inside his school bag. With the pencil cap, the lead won't ever break when not in use again, you won't get poked while reaching for one, and your other belongings will be safe. 
It prints quickly and easily, and it adheres to virtually all pencils, including colored ones.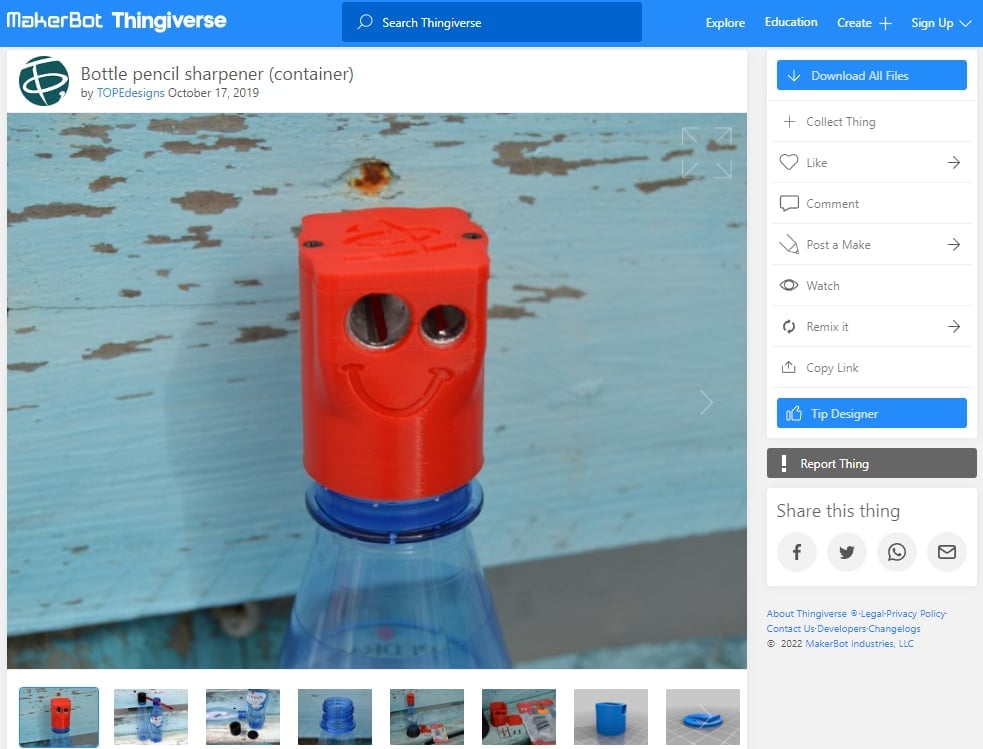 Check out this great model, the Bottle Pencil Sharpener. Collecting pencil shavings is a lot easier with it, and you have a helpful sharpener that you can mount to any bottle.
A lot of users recommend downloading this model, as it is a very quick and easy object to 3D print on your own.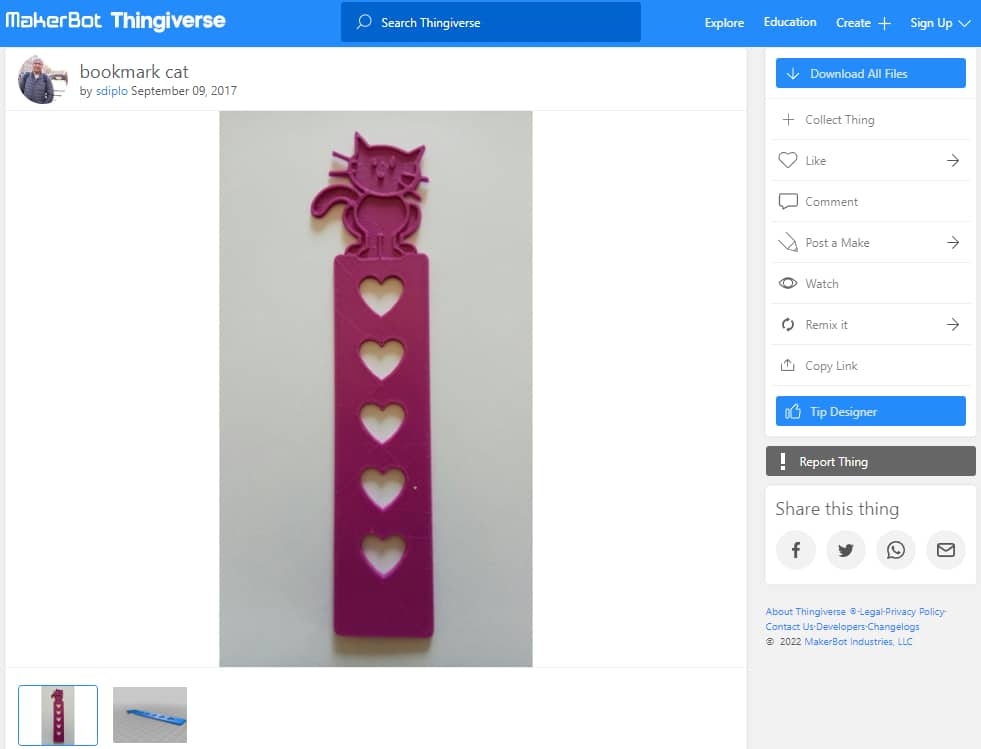 For people looking to download creative bookmarks, this Bookmark Cat model will be perfect. You can easily get back to your studies without losing the right page.
Many users recommend this great and easy model as it is one of the quickest 3D prints you can make when going back to school.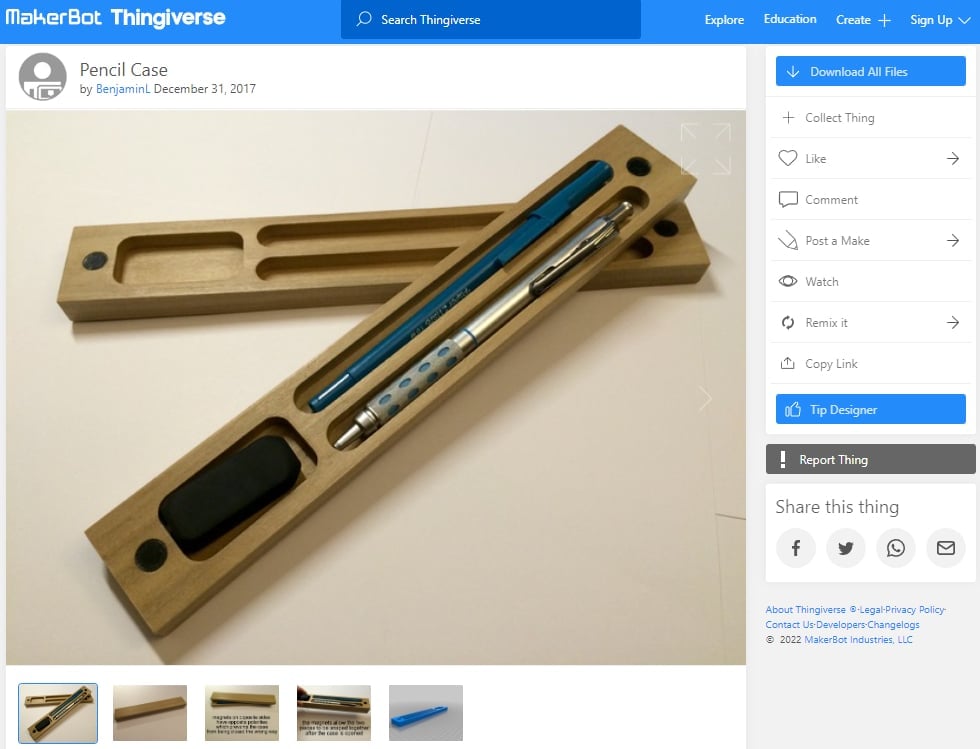 Excellent for use at school, in the office, or in any other setting requiring smart pencil handling. 
This pencil case can be customized using Fusion 360 to be precisely the perfect size that you wish to carry, and it accommodates 1-2 pens or pencils.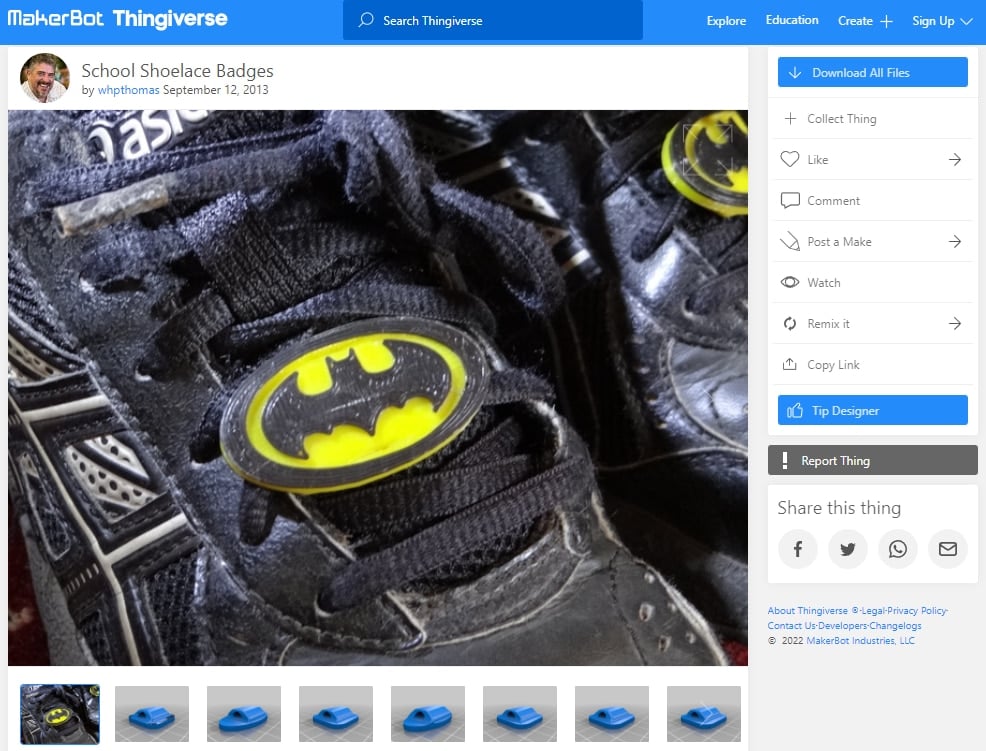 Another great model to download before going back to school is the School Shoelace Badges model. This design offers kids everywhere an easy-to-print item. 
Users advise that you print this model in batches, and you can use two colors to draw attention to the design.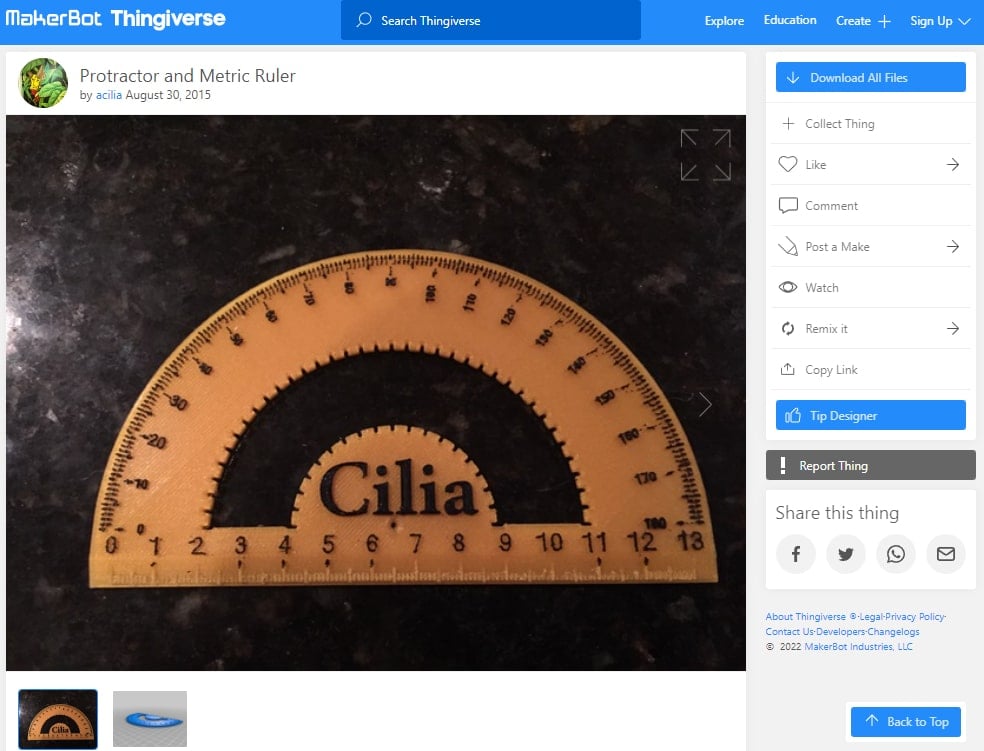 Check out this metric ruler and protractor, measuring 13cm. You may add your child's name to the blank area in the middle by printing it with a 2.5mm height offset.
This is a very recommended model to 3D print as it is easy and quick, perfect for when school comes back.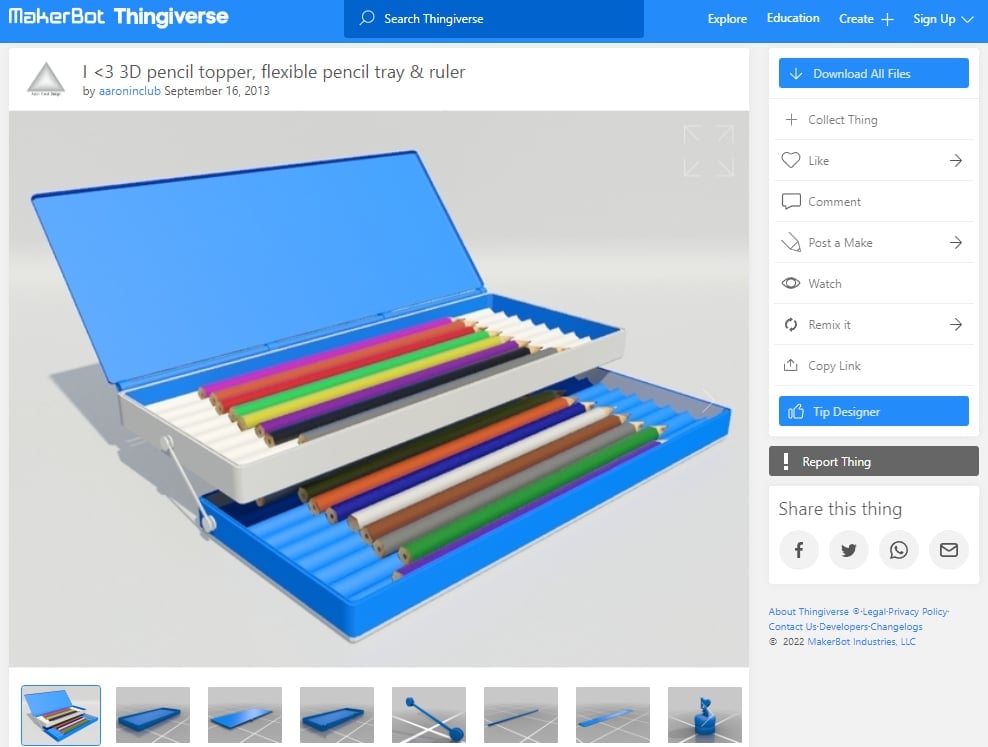 Take a look at this model, which contains a well-thought-out grip for holding a ruler securely, a pencil topper, a unique pencil tray with two compartments that are hinged to allow it to move, and a ruler.
Due to the included grooves on the top of the bottom compartment and beneath the top one, each compartment clicks into the other.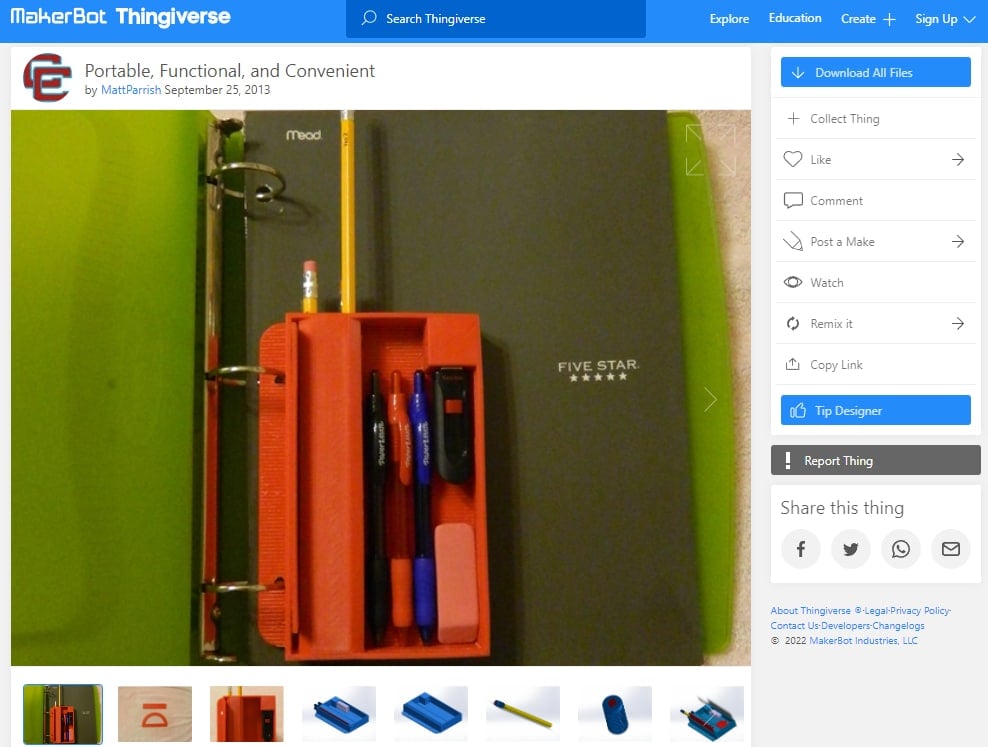 Students require materials as the new school year gets underway. This particular model includes a pencil topper, a ruler, and a pencil case. 
With its inventive design, it offers the convenience of quickly fastening the holder to the typical three-ring binder, making transportation simple and guaranteeing that you will always have your necessities on hand.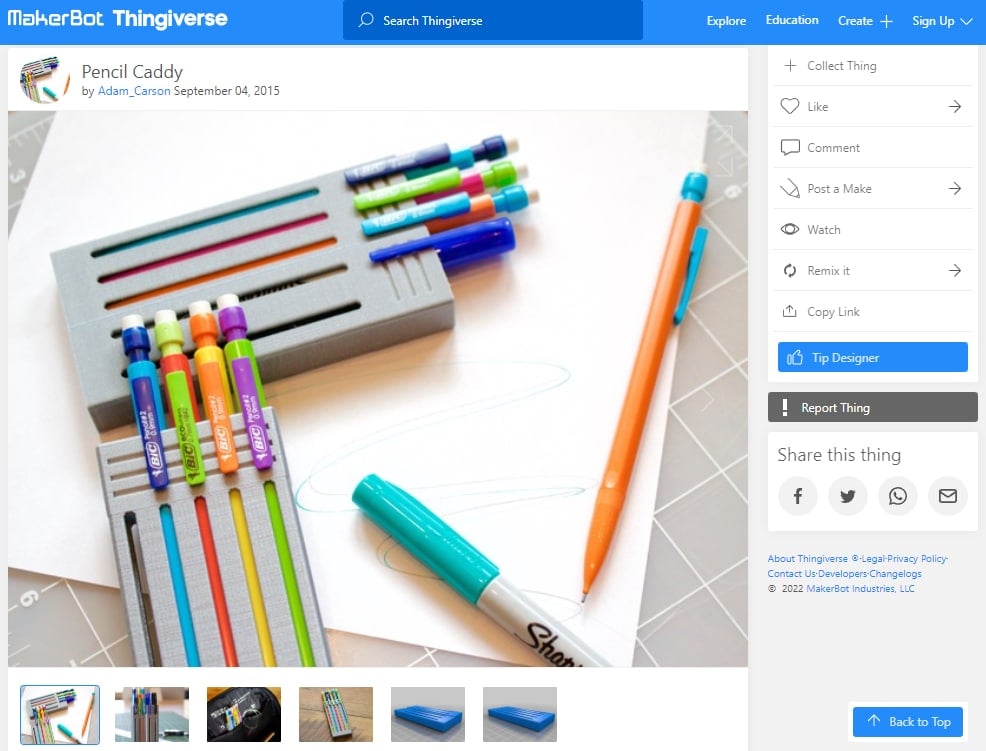 By downloading and 3D printing the Pencil Caddy model, you'll be able to easily organize your life. Ideal for desks, bags, backpacks, etc. 
It will hold Bic mechanical pencils and Ultra Fine Point Sharpie markers. Many users recommend printing it before going back to school.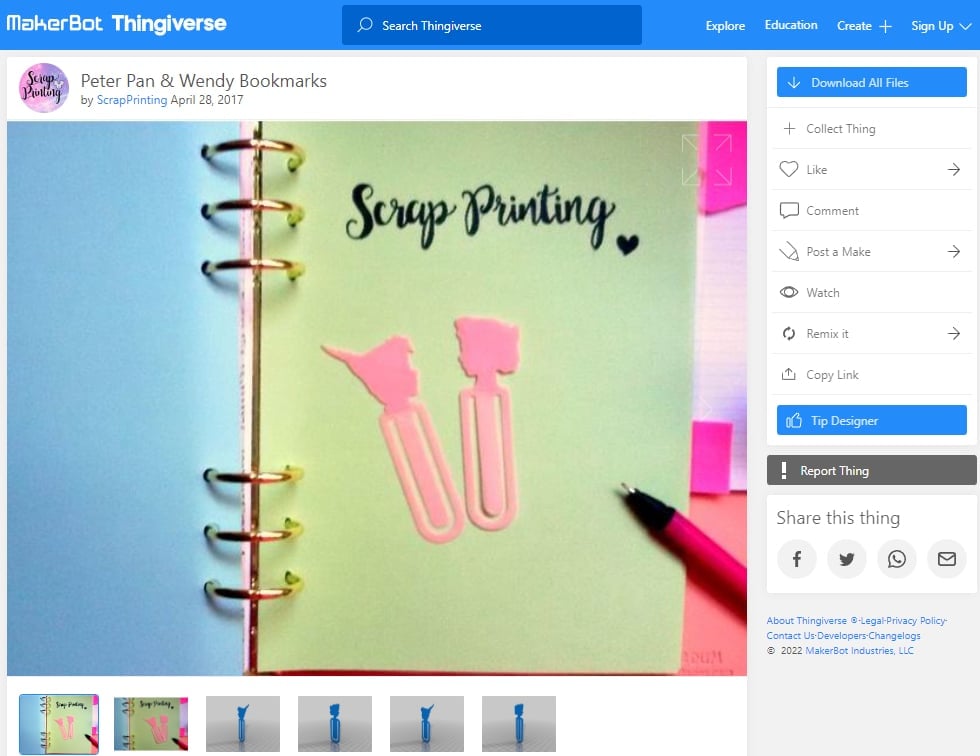 Check out these cute bookmarks featuring two iconic Disney characters, Peter Pan and Wendy. It is an ideal print for anyone who loves Disney and is going back to school soon.
These creative bookmarks are easy to print, and you can change the scale to have them in different sizes.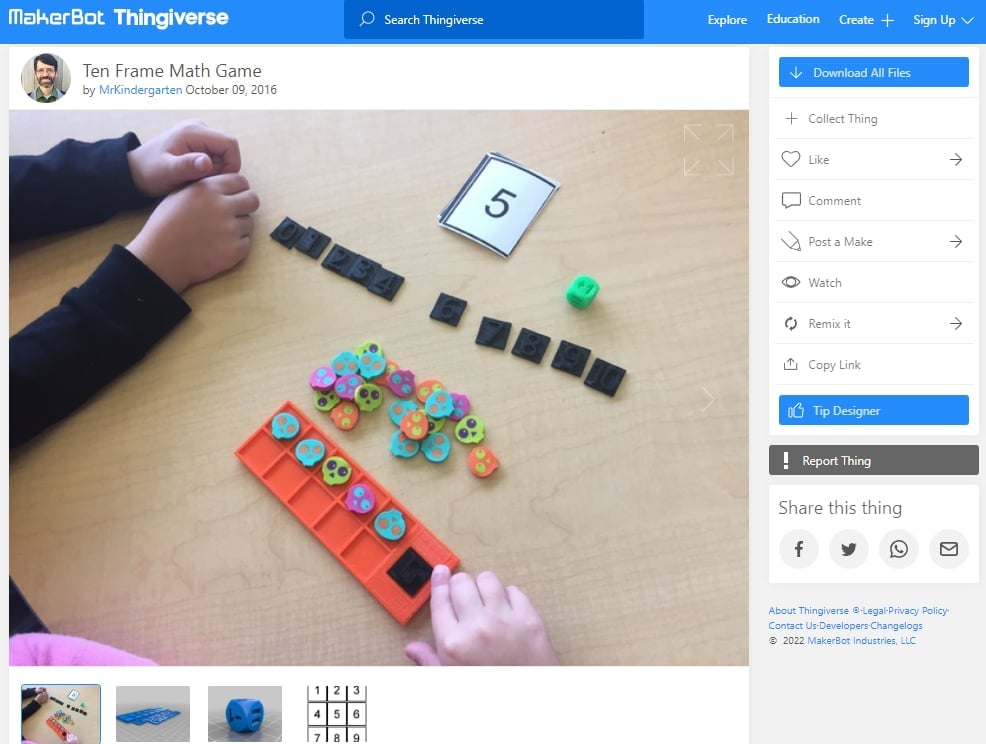 The Ten Frame Math Game model is ideal for teachers who want to assist young children in developing their number sense.
This is a simple and fun game to play with kids that are starting to improve their mathematical abilities. Users also recommend this model as it is easy and quick to print.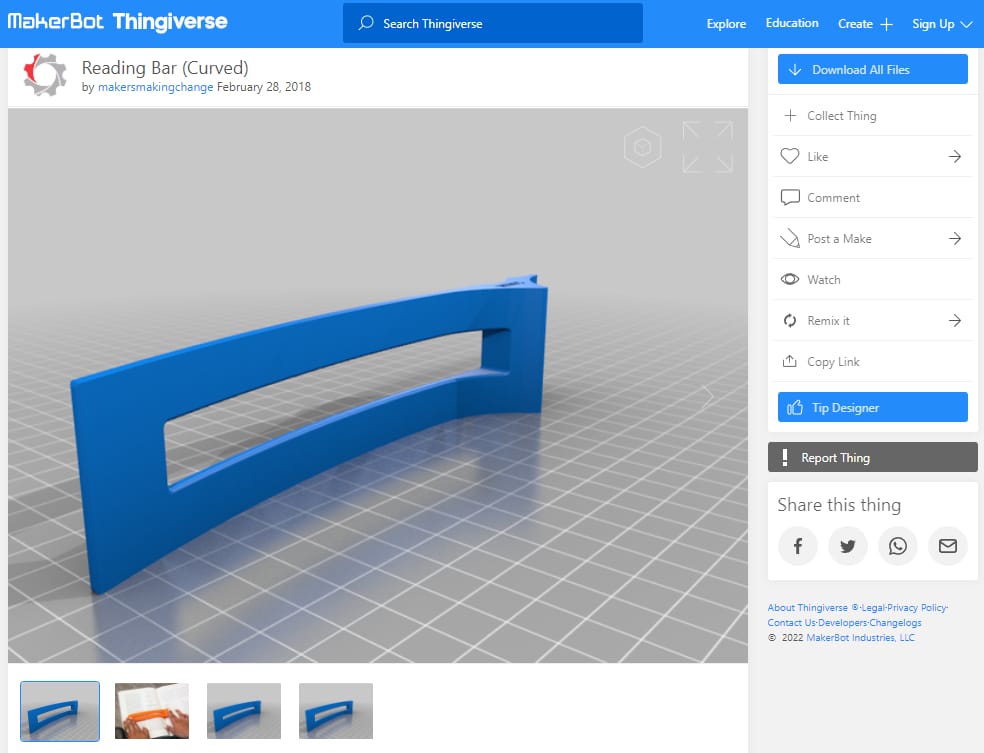 Readers can concentrate on reading one or two lines at a time by using the reading bar to isolate text on a page. This instrument is designed to fit an open book. 
This utility is available in two different configurations, one with a tiny reading window and the other with a wide reading window.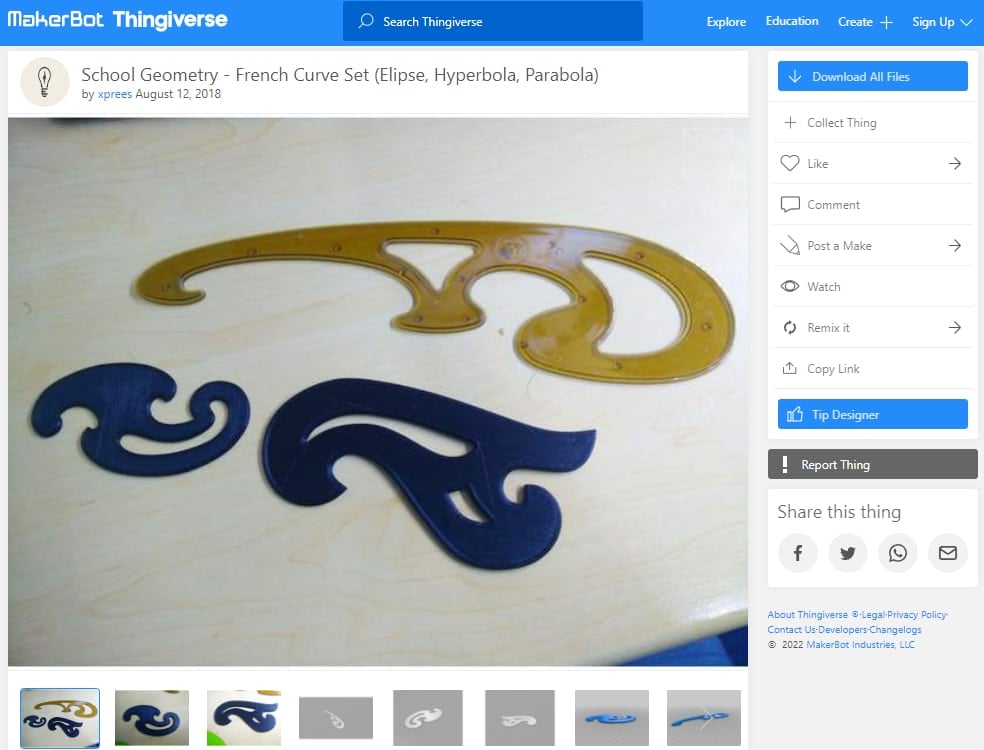 Take a look at this awesome School Geometry model that features three conic section drafts, which are a useful tool in schools.
This French curve set, as it is called, features three different shapes: ellipse, hyperbola, and parabola.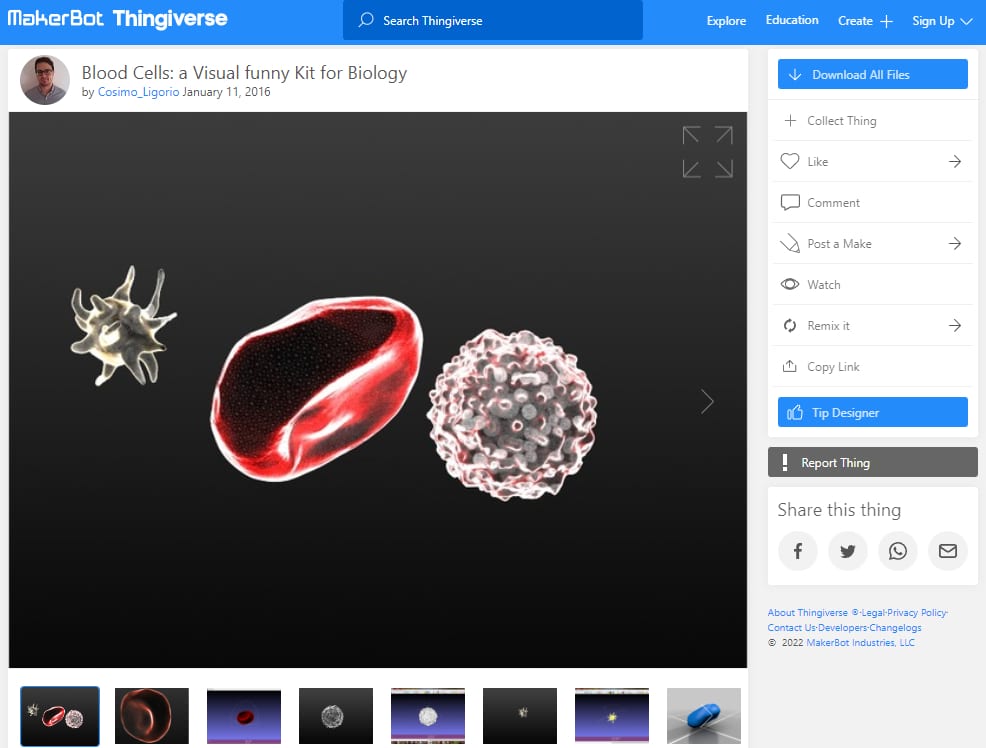 Three models make up this package, which provides a broad overview of the morphology and form of blood cells. Leukocyte, erythrocyte, and thrombocyte models have all been created and are displayed in the file area.
These models may be used to help teach students about their functionality in a more obvious way. It is possible to scale the models, which can also assist in illuminating the differences in size between these three cells.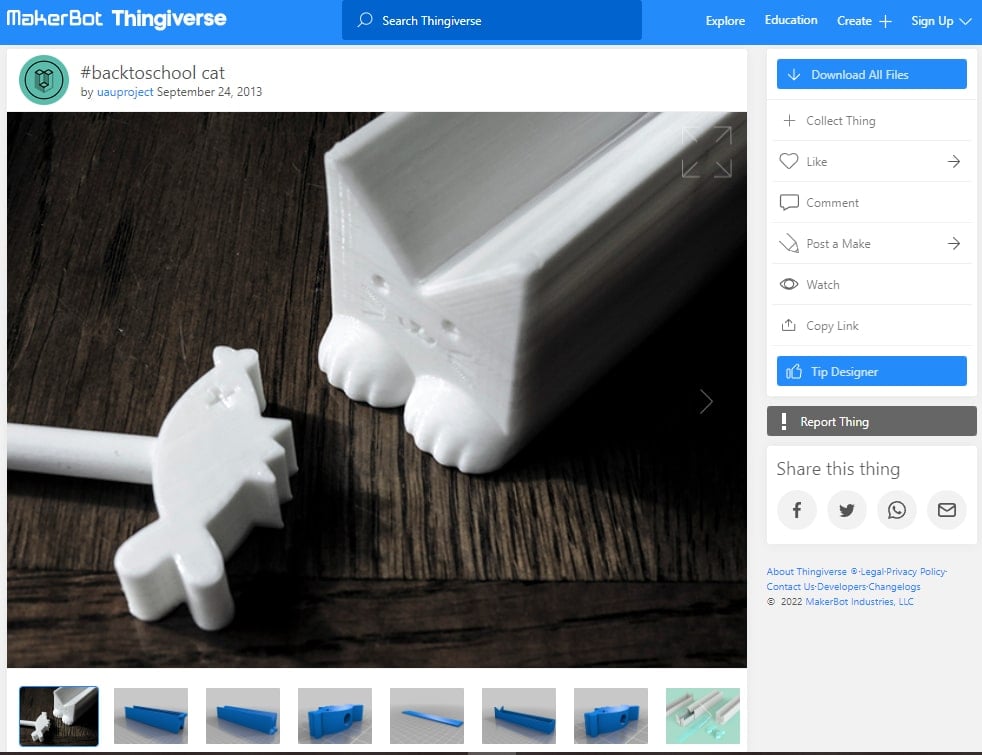 Here is a cool pencil case shaped like a cat. The drawer is simple to open, as all you need to do is pull the cat's tail. 
Ideal for keeping your school supplies organized. Two pencil toppers are included in the model, one for a hexagonal pencil and the other for a circular one.