30 Best 3D Prints for Christmas – Free STL Files
Holidays are here, and 3D printing offers many cool models that can be downloaded in time for Christmas. There is a great range of ornaments and decorative items which you can choose from.
For this article, I've compiled the 30 Best 3D Prints for Christmas, go ahead and check them out below. All the models listed are available to be downloaded for free and can be shared with friends who 3D print as well.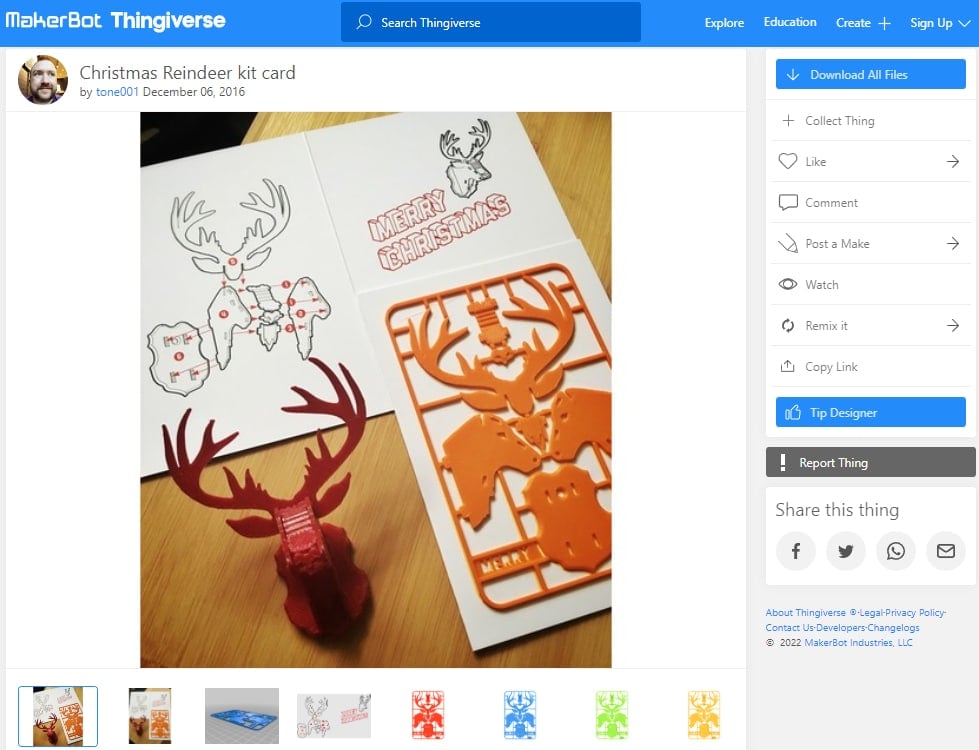 Take a look at this holiday card that can be 3D printed. The reindeer model may be removed from the supporting frame and put together after being flat-packed for simple shipping.
You can then use it as a Christmas decoration, and even glue them to the front of cars.
To ensure that the final print comes together effectively, you might need to play with your printer's settings.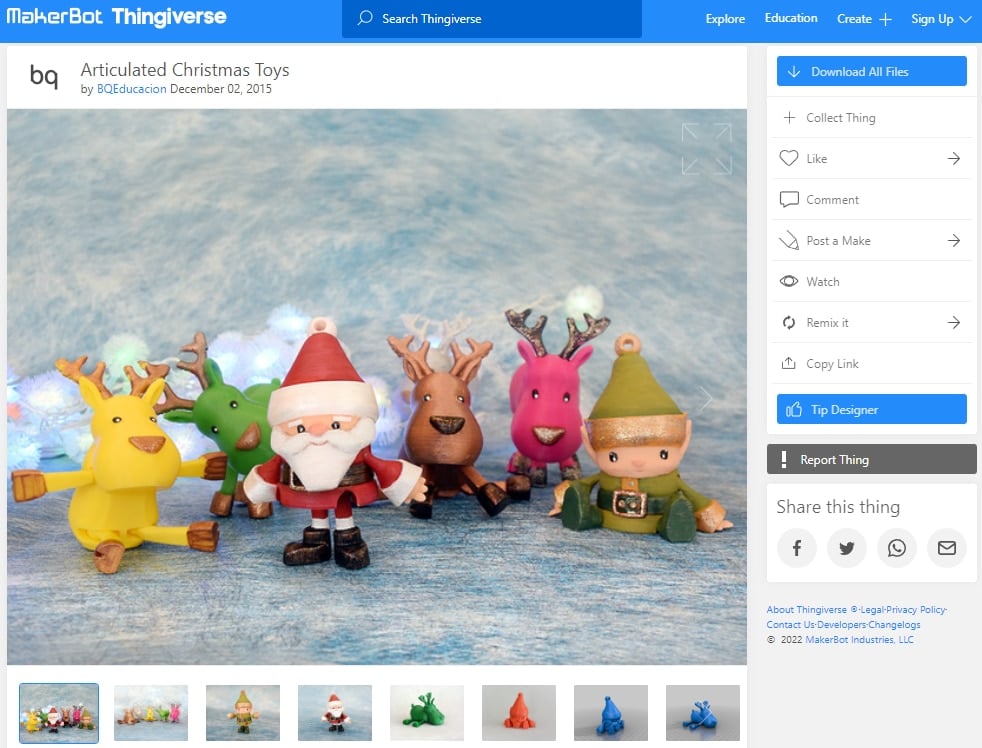 This model includes three jointed figurines for you to utilize as Christmas decorations in your home. You can print them all at once without using supports.
You will have a lot of fun painting these figurines and having them around when the holiday season arrives.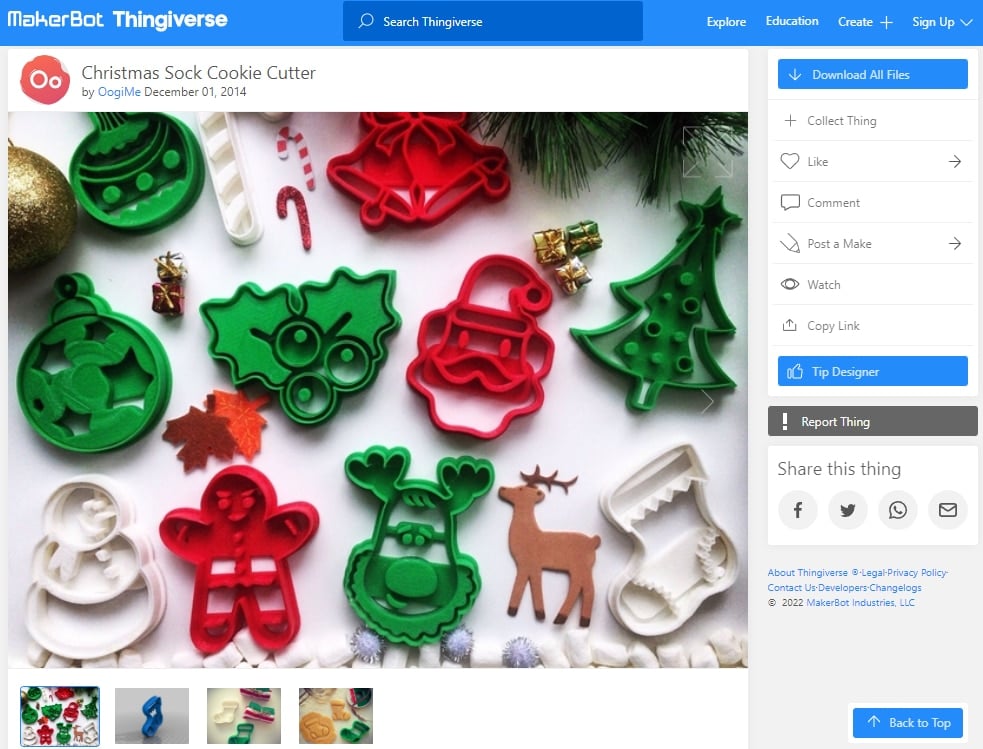 For your holiday cookies, you can 3D print and use this Christmas sock cookie cutter. It will really impress any guest that comes to visit.
This is a perfect model for anyone who enjoys Christmas time and wants to have thematic food options as well.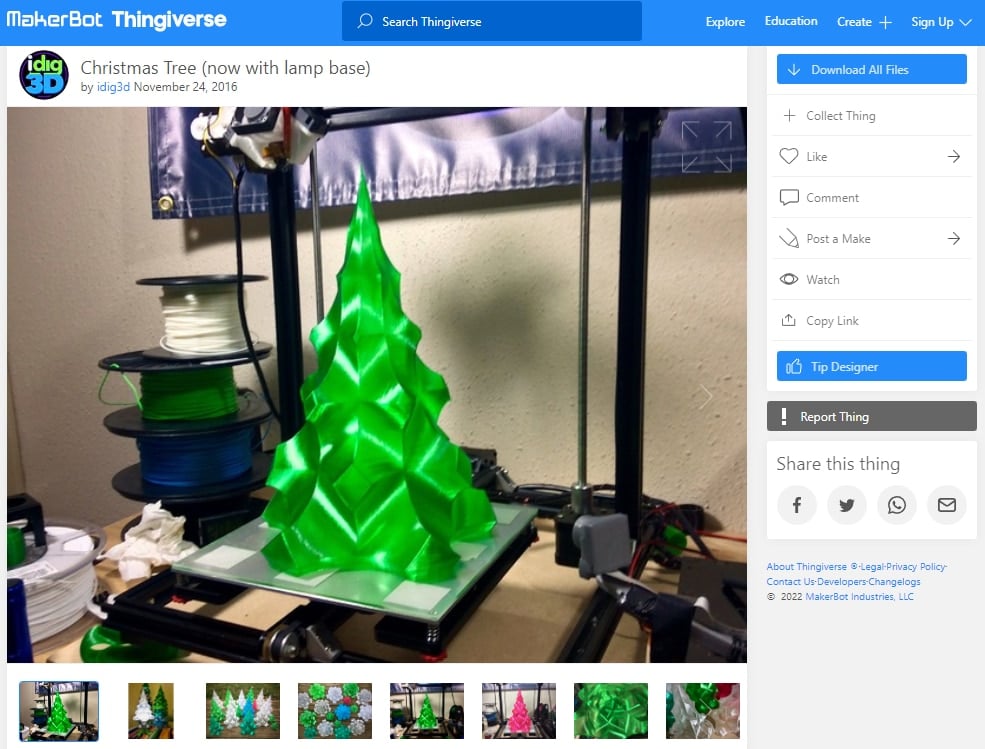 One of the most essential items in any Christmas decoration is the tree. Without it, no real holiday decor will be complete.
That's why this Christmas Tree model is ideal for anyone looking to have a complete Christmas. It is 210mm in diameter and 300mm in height, and you can reduce the size to fit your printer.
Check out the video below to learn more about the Christmas Tree model.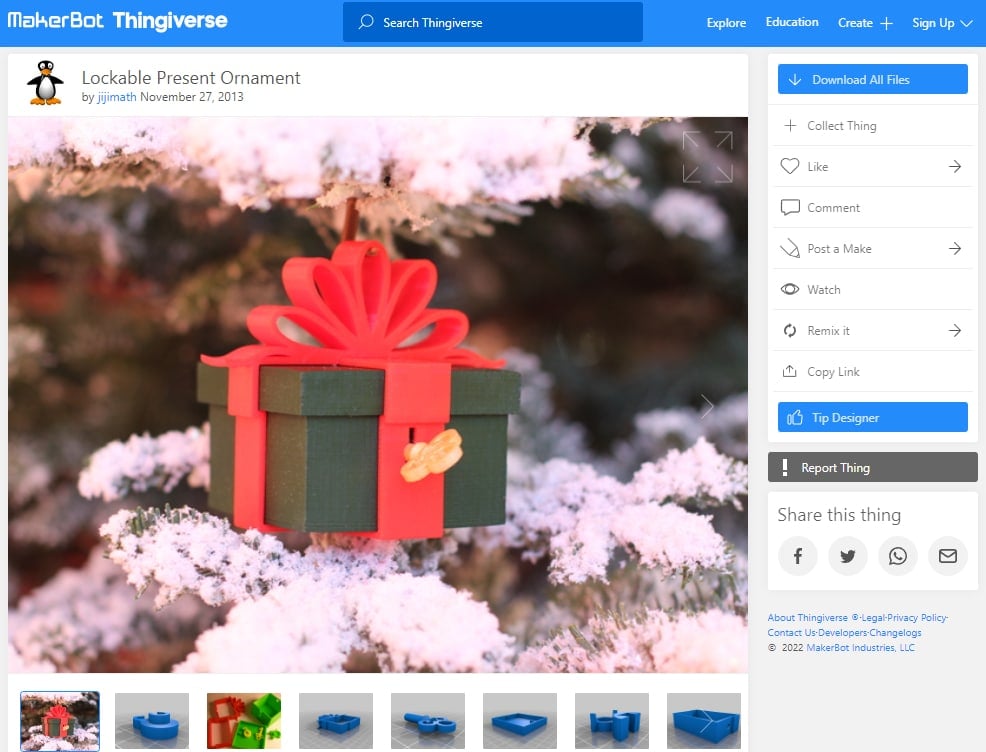 Here is a model that is a decorative item that also serves as a reusable gift box. It can be locked with a lovely decorative key. 
The ribbons, in addition to acting as a key, keep the lid in place and give the box an additional puzzle-like quality. For young children, trying to figure out how to open it will be a very fun task.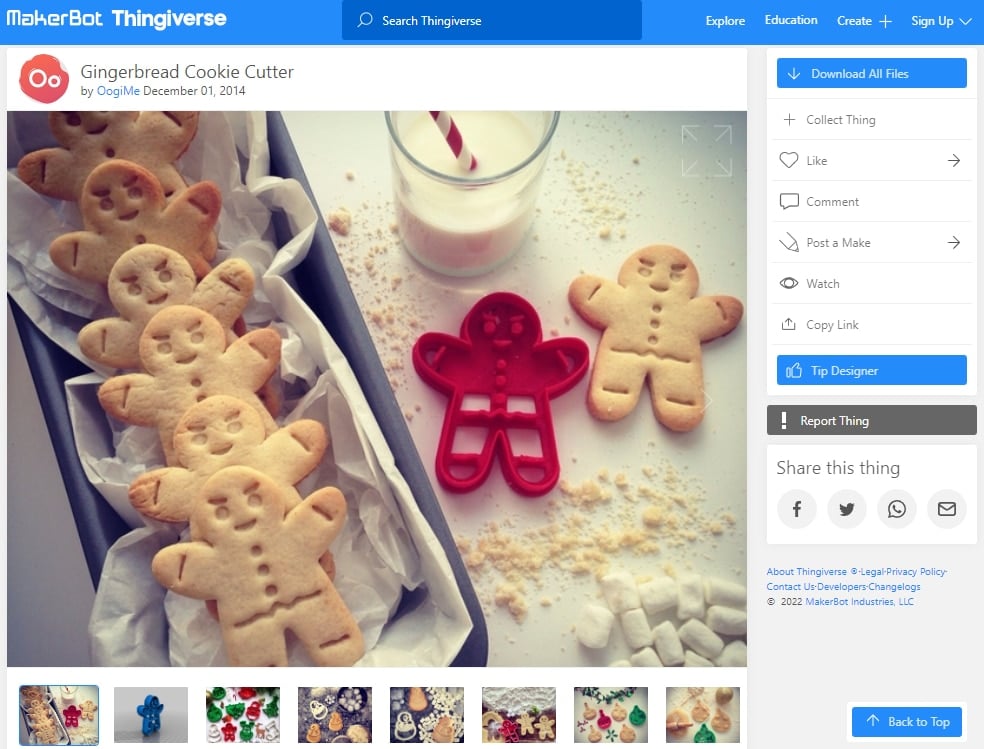 There's nothing more classic than eating Gingerbread shaped cookies for Christmas, which is why this model will be ideal for anyone looking to get into the holiday spirit.
Many users recommend this cookie cutter, as it is one of the easiest Christmas models that you can 3D print.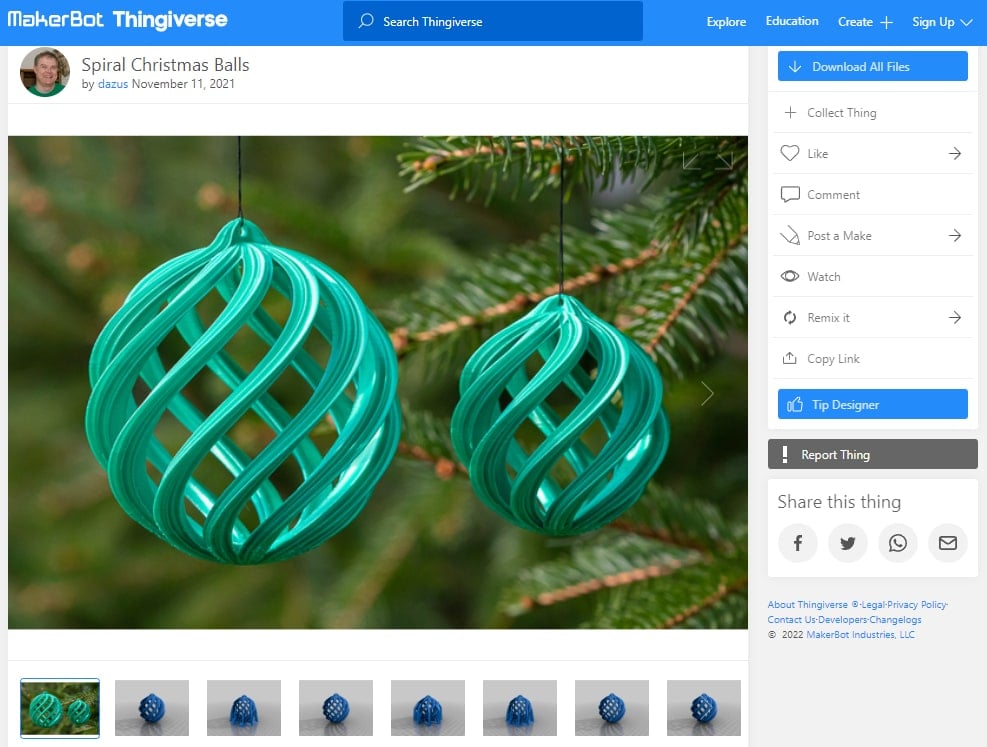 These Christmas balls are lightweight, fast, and entertaining. The cross-section and twist are the same for each ball. Just the size and number of arms are the key distinctions.
The small ball has a 56mm diameter, weighs less than 9g, and takes around 3 hours to print compared to the large ball's 80mm diameter, less than 17g weight, and approximately 6 hours to print.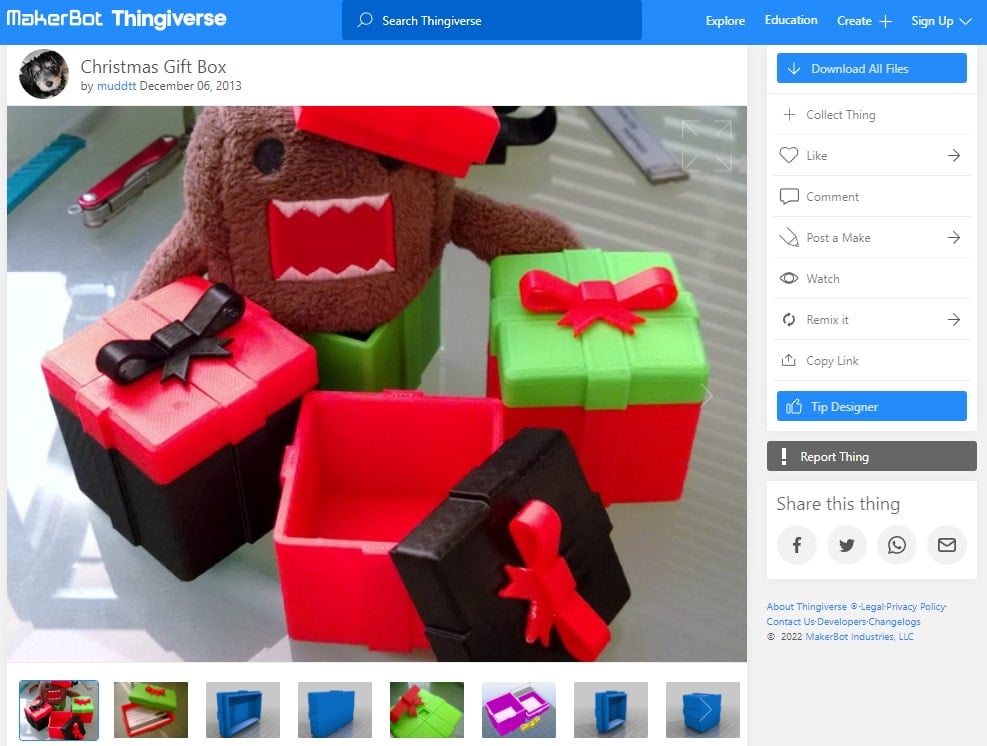 This model features a perfect container for holiday treats. With it, you can have a present to give from your 3D printer over the holidays or any other time of the year. 
You can put treats inside and scale the model to whatever size you choose.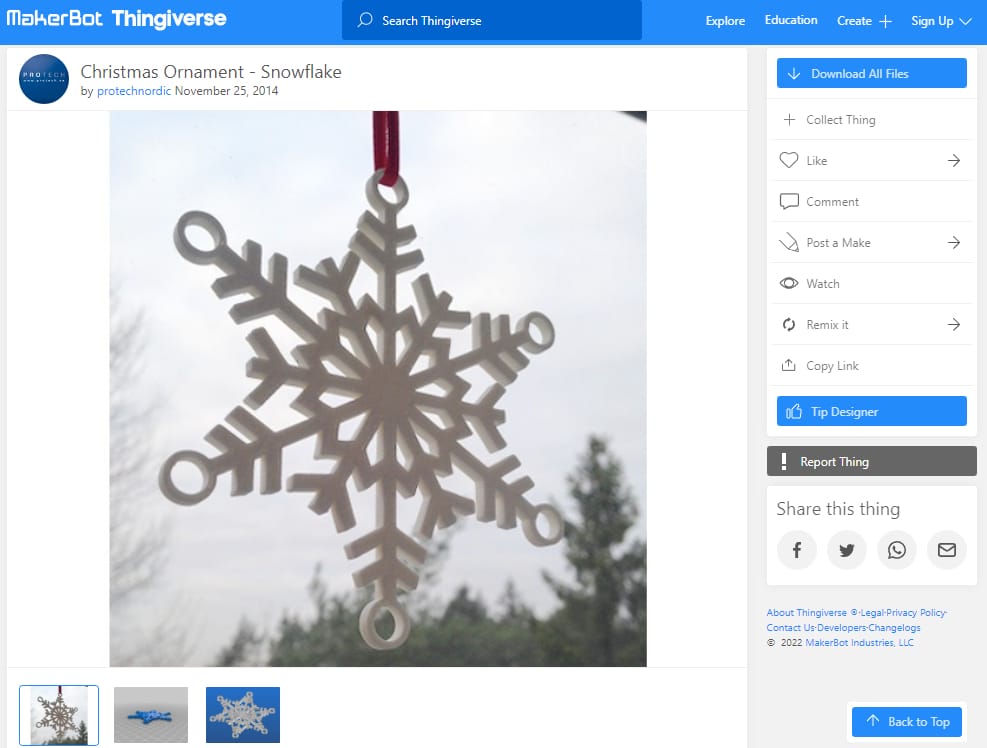 Another classic Christmas decoration is the Snowflake. With this model, you'll be able to hang it around your tree or anywhere around your house.
A very easy and quick print to make, you can download the Snowflake model online for free.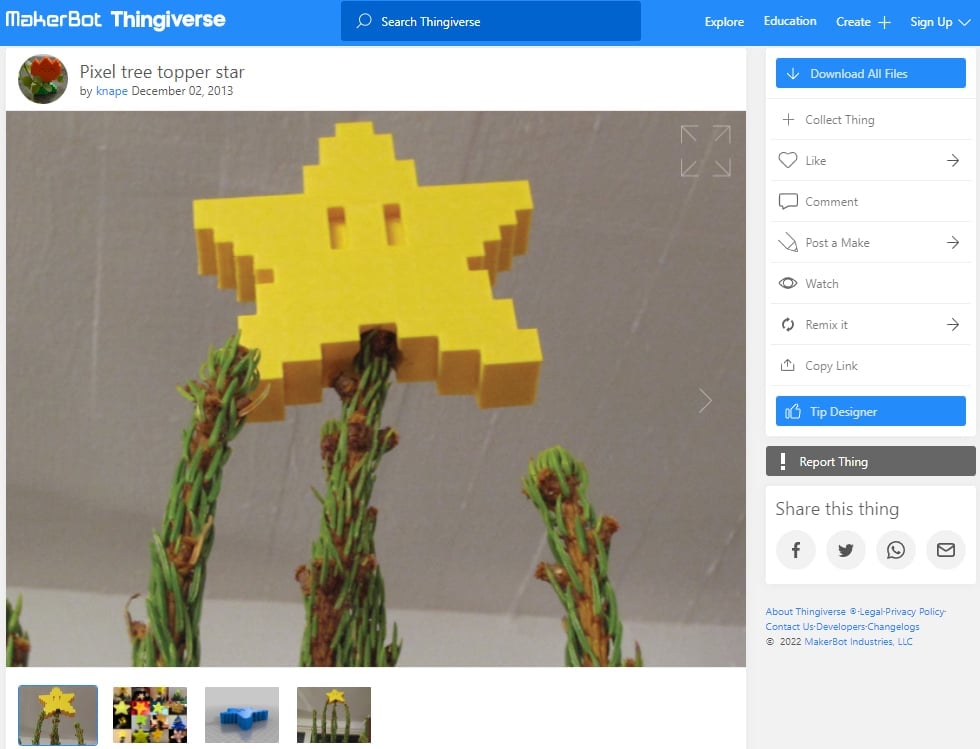 For people looking for more fun and creative Christmas decorations, this model will be of great interest. It features a sizable pixel star that fits the top of your Christmas tree and has a large hole in the bottom.
With it, you'll be able to make your Christmas decor a lot more modern and unique, which is perfect for young couples who are celebrating their first holiday together.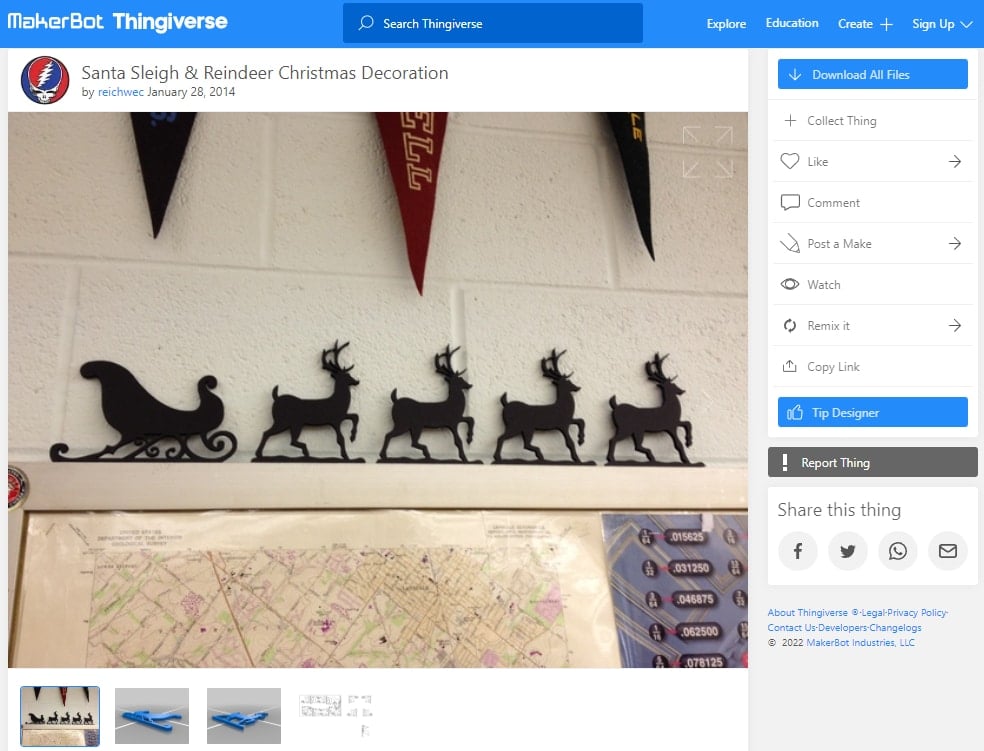 This model is a wonderful holiday decoration. It features a profile of Santa's reindeer and sleigh. They can be placed above any door from your house. 
It is recommended by users to print them in black. You can alter the source files as necessary because the designer provided them. The file may be saved as a .dxf file and then used to cut foam core and other materials using a laser cutter.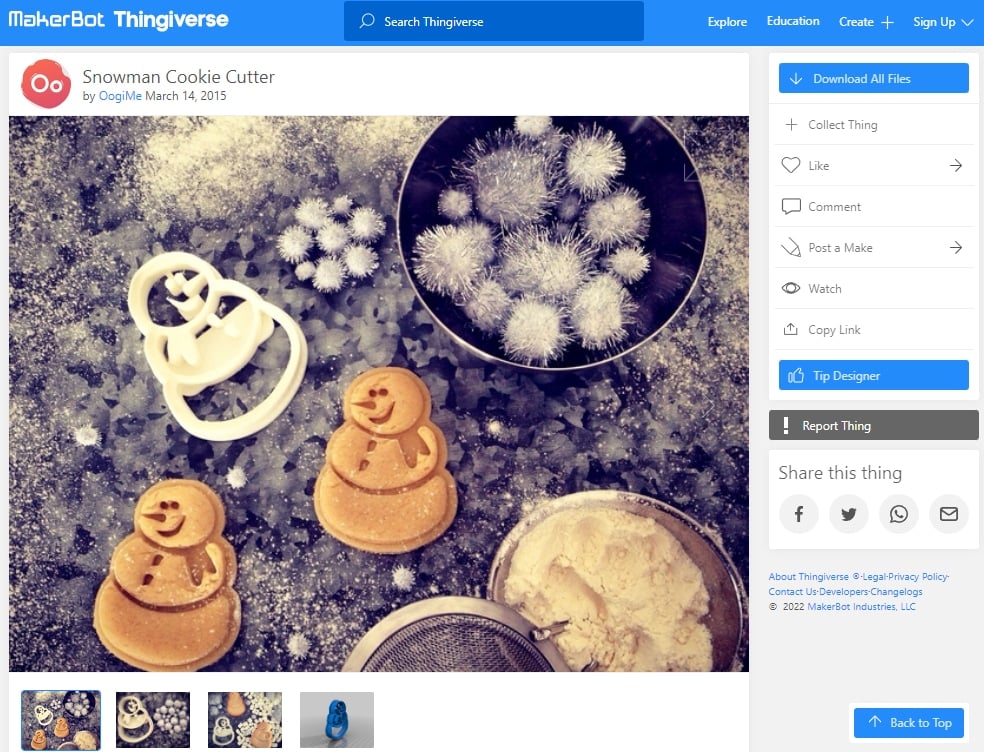 Take a look at this model, the Snowman Cookie Cutter, which you and your family can print to celebrate the Christmas season.
A lot of users have downloaded this model and had a great experience with it. The designer recommends printing them with a layer height of 0.3mm.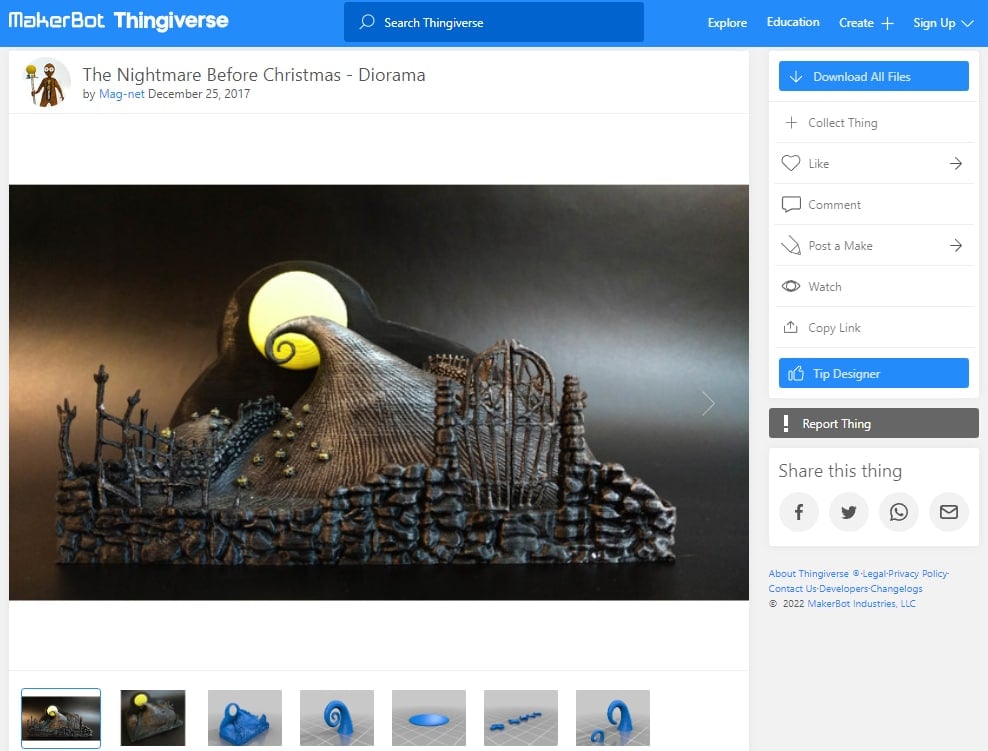 People who enjoy a more dark-themed Christmas, especially fans of the classic movie "Nightmare Before Christmas," will have great interest in this model.
It features a beautiful diorama, perfect to decorate your house during the holidays.
Users recommend adding supports as needed and keeping in mind that this is a long print with a 0.15mm layer height. It should take more than a day to finish printing.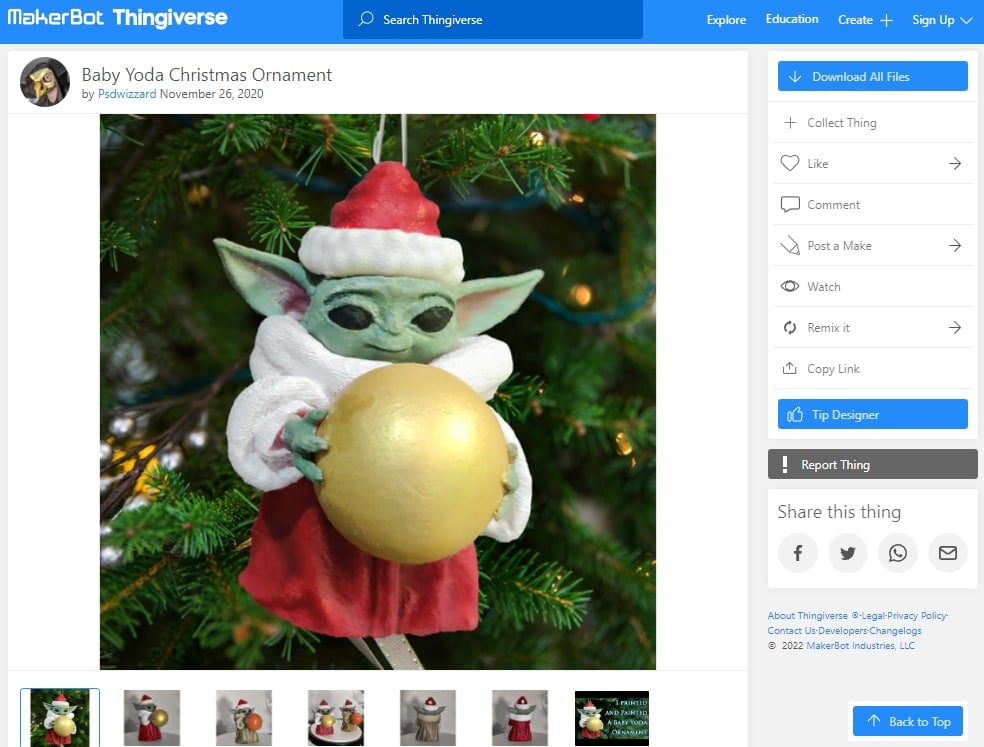 If you're a Star Wars fan looking to have a more thematic and fun decoration for this year's holiday, then this model will be ideal for you.
This Baby Yoda Christmas Ornament is also a great gift for any Star Wars fan who wants to celebrate Christmas in style.
Check out the video below to see how this model was designed and printed.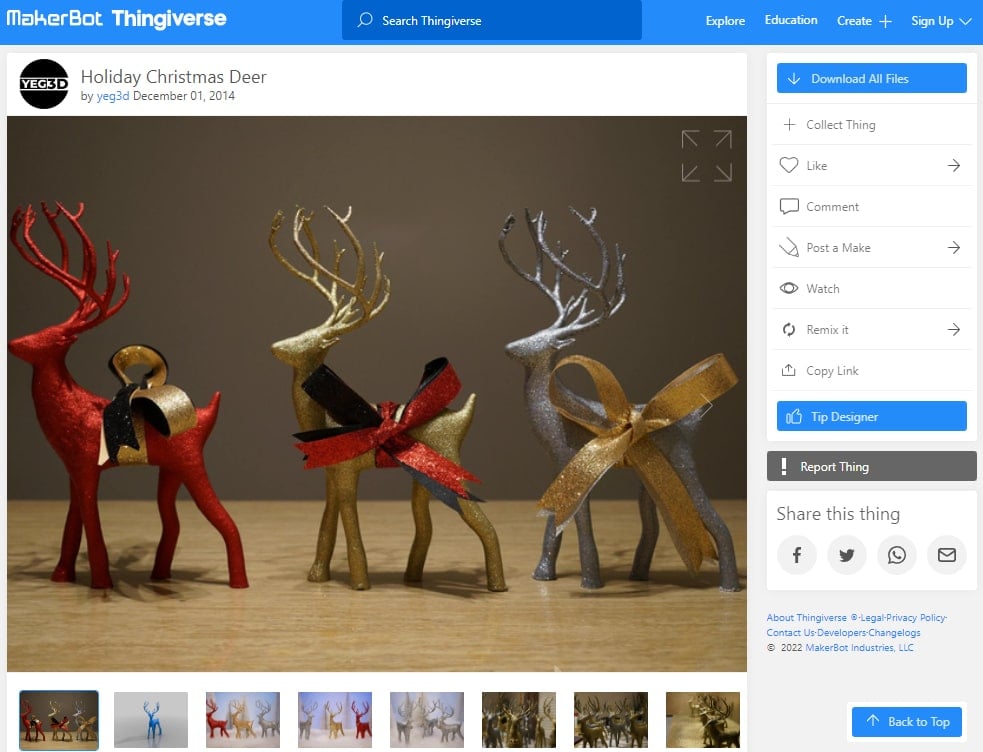 Take a look at the Holiday Christmas Deer model. It is one of the most downloaded files that you can 3D print on your own.
The model makes awesome Christmas decor that will improve any holiday decoration around the house. It can also be a great gift to give to your friends.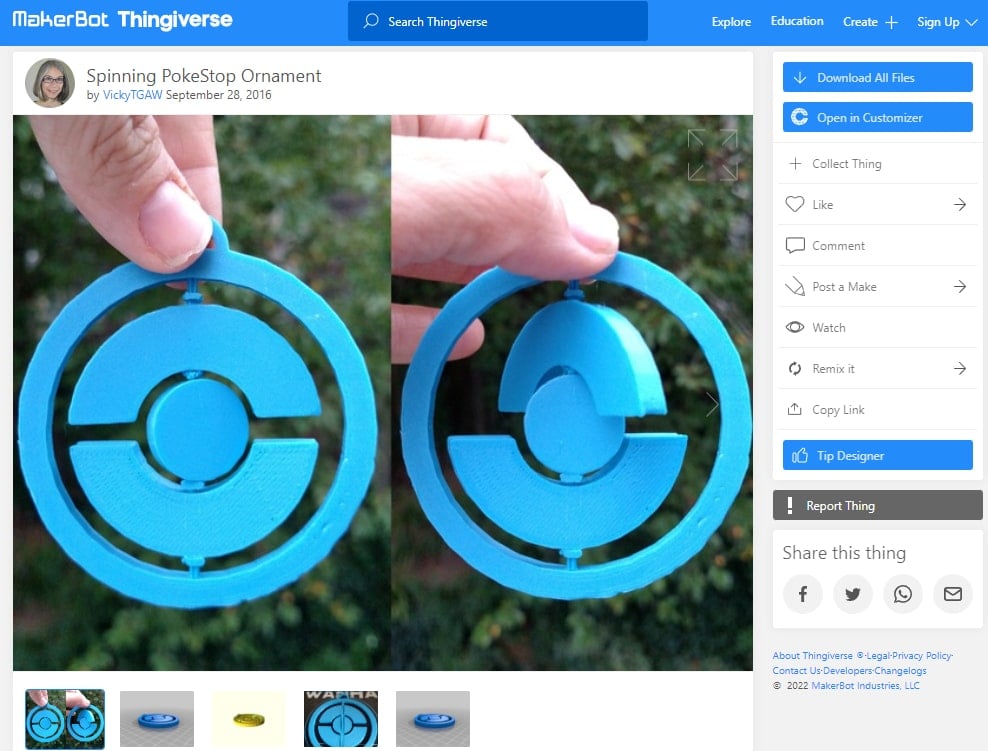 If your family is into Pokémon Go and wants to represent that game in the upcoming holiday season, this will be a great option to download.
The Spinning PokeStop Ornament is a beautiful Christmas tree ornament that can be 3D printed for free. It also makes a great gift for any Pokémon Go lover.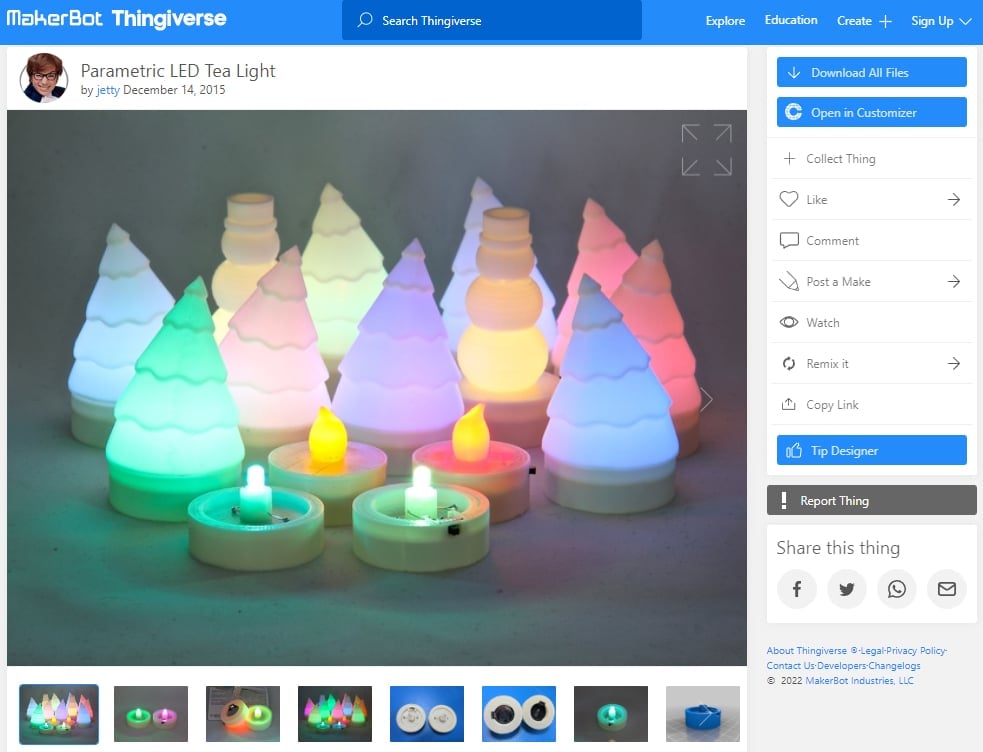 Check out this special model, the Parametric LED Tea Light, which makes for an unusual and beautiful Christmas decor. Be aware that to successfully assemble this model, you'll need to purchase a 5mm LED, which can be bought at Amazon.
You can check out the rest of the instructions to assemble it on the download page of the model over at Thingiverse.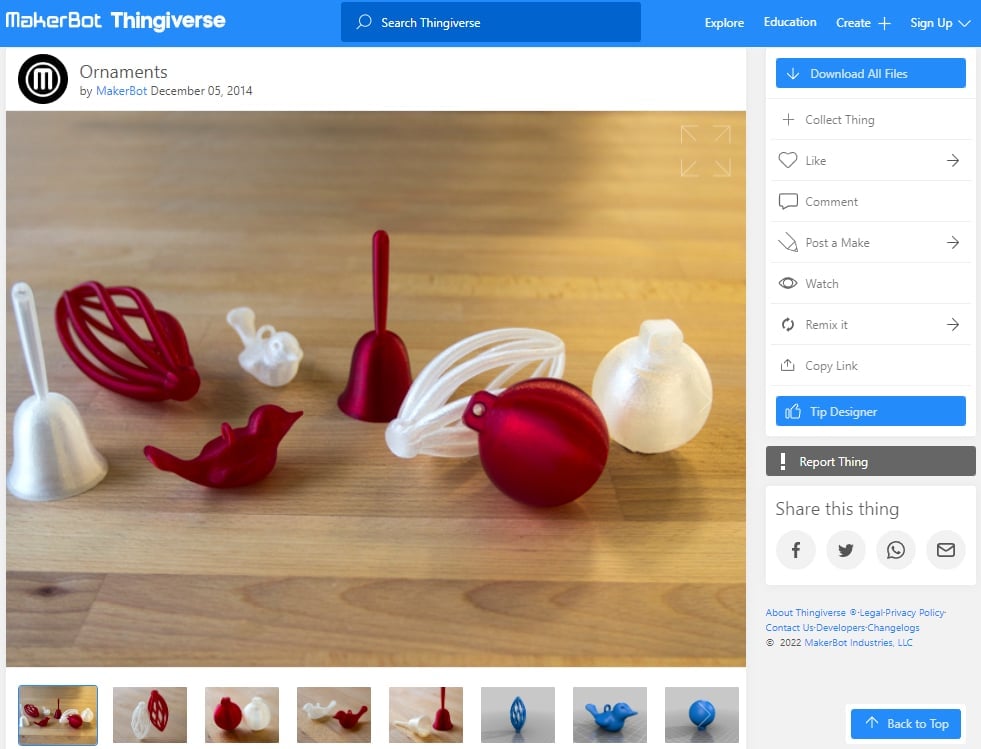 Your holiday tree won't be complete until you add some 3D printed ornaments, like the ones this model has to offer.
With four different designs that are easy and quick to print, you'll be able to improve your Christmas decoration and make it a lot nicer by downloading this model.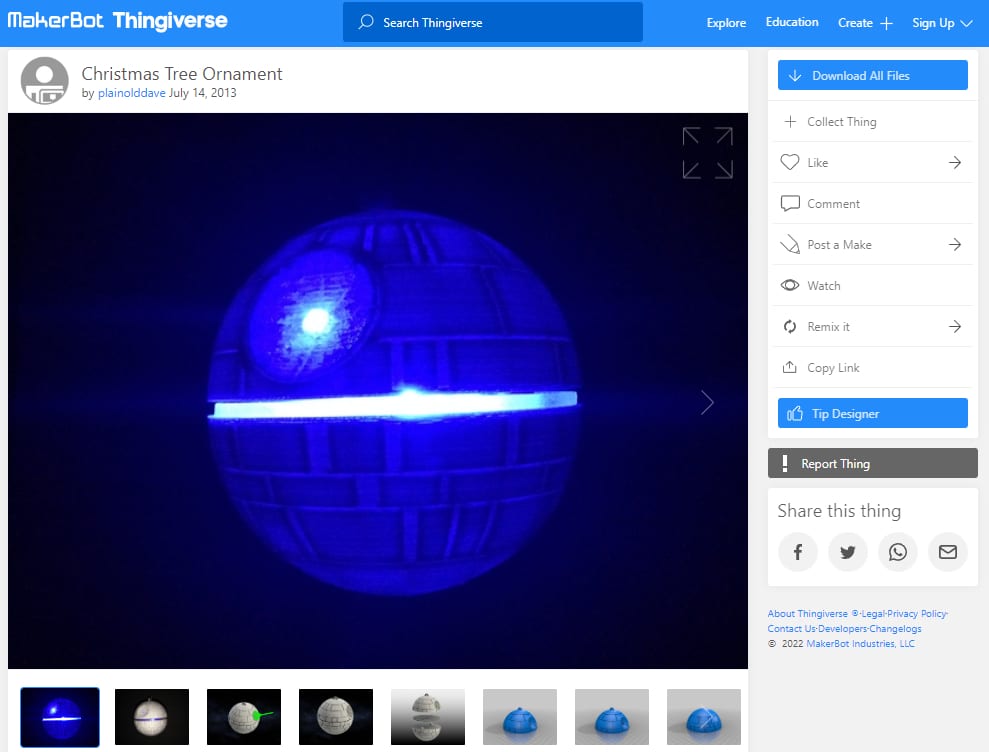 This Christmas Tree Ornament model is based on the famous Death Star from the movie series Star Wars, being a perfect fit for fans of the movies and science fiction enthusiasts.
With this ornament on your Christmas tree, you're bound to impress anyone that comes to visit you during holiday times.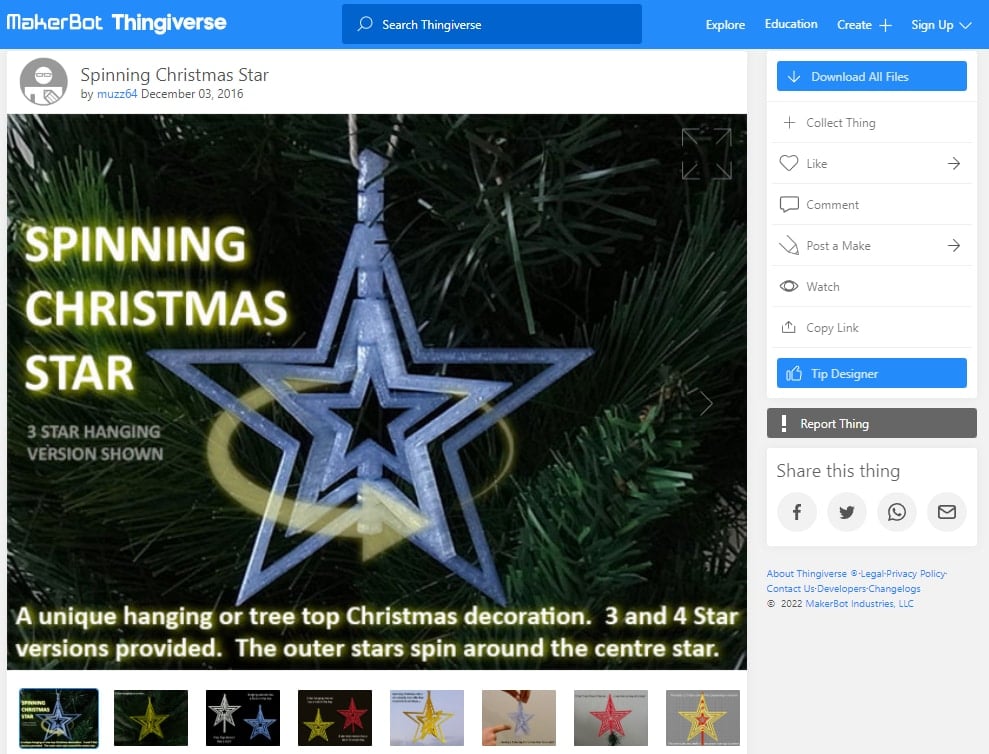 Check out this model, which is a simple, one-piece print that uses little filament and creates an intelligent moving ornament.
Print more copies to use as eye-catching, distinctive Christmas decorations. You can print one for the top of your tree and several to hang from it or other locations.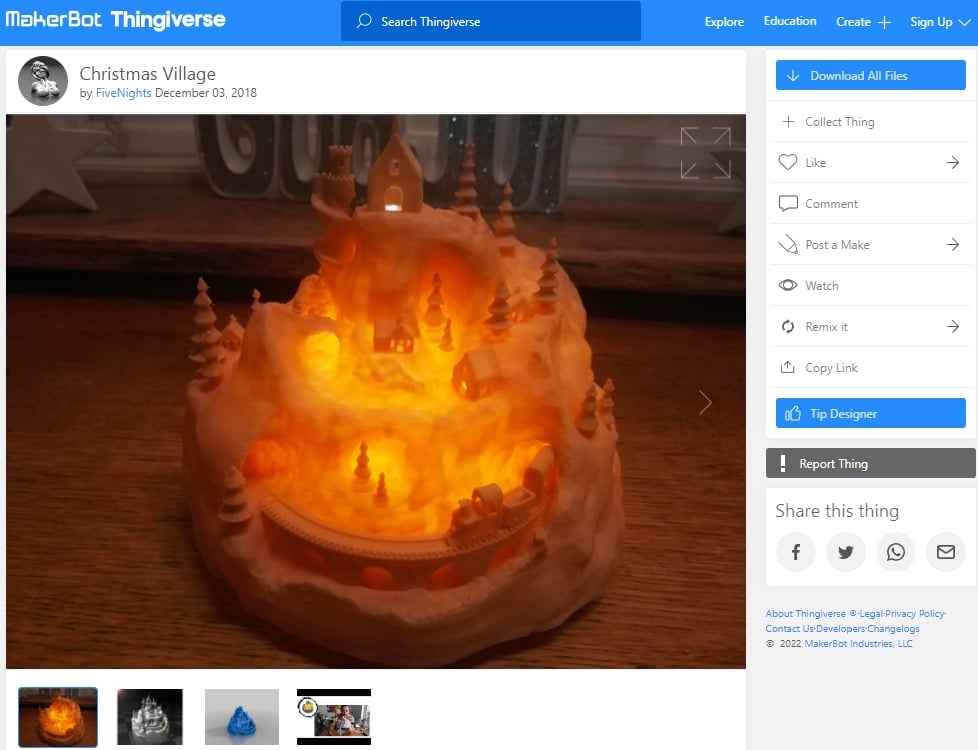 If you're looking for classic Christmas decorations but already got all the obvious ones, check out this Christmas Village model.
This beautiful model will light up your house decor, making it stand out to anyone that comes to visit.
Check out the video below to see more about the Christmas Village model.
https://www.youtube.com/watch?v=OCQRINvCvgU&ab_channel=RolandMed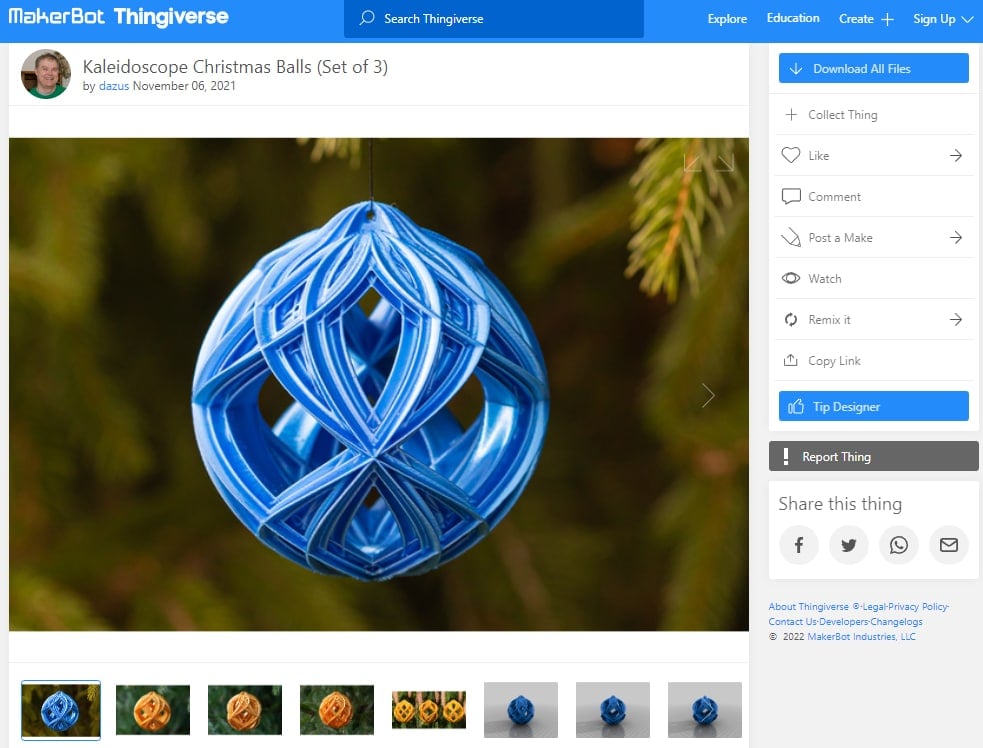 People who enjoy a modern spin on classic Christmas decorations will be really amused by this mode, the Kaleidoscope Christmas Balls. It also makes a unique gift for your creative friend.
These were created to be simple to print, lightweight, and lovely when printed in a single color. 
The highlights will catch the light and showcase the intricate geometry of the decorations, and therefore the designer advises choosing a metallic or silky filament.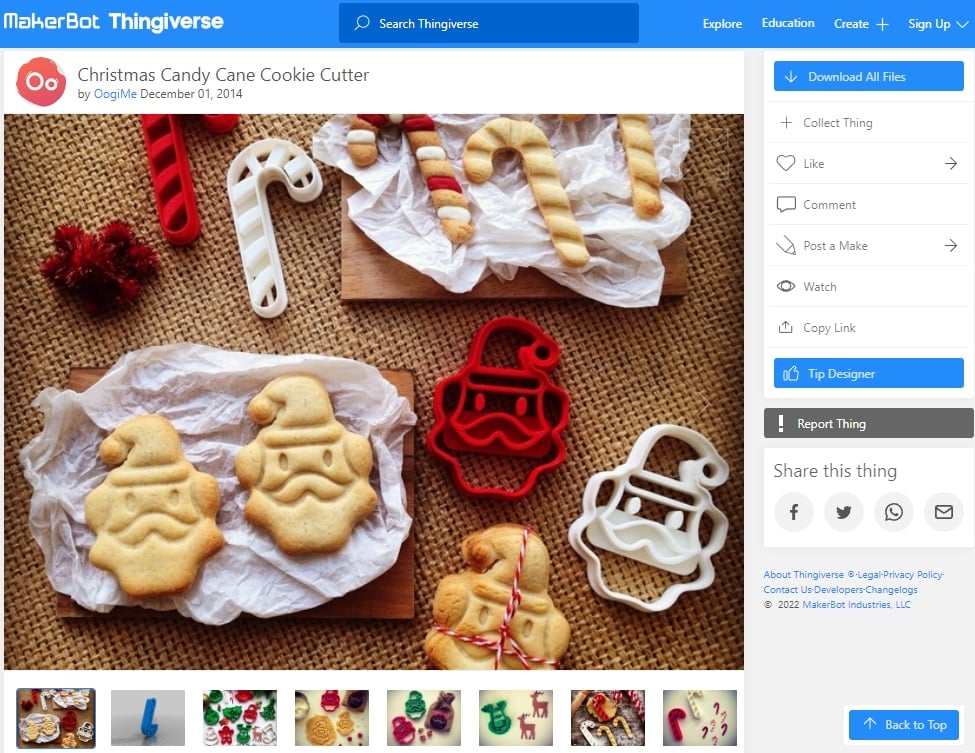 Another awesome holiday-themed food item is the Candy Cane Cookie Cutter model. Kids anywhere will really enjoy eating cookies made from this model.
Users recommend the Candy Cane Cookie Cutter as it is an easy and quick model to 3D print on your own.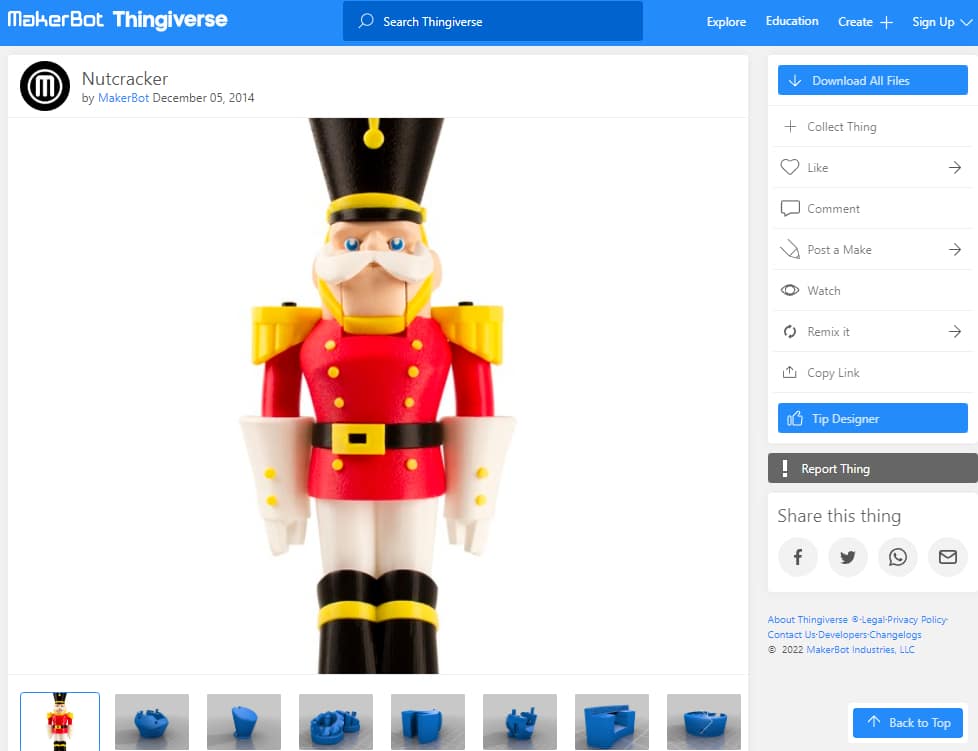 It is not surprising that both young and elderly alike collect nutcrackers, which are a mainstay of the Christmas season. According to folklore, nutcrackers were given as gifts to families to bring them luck and safeguard their houses. 
The Nutcracker model is another timeless option that you can 3D print to improve your Christmas decorations.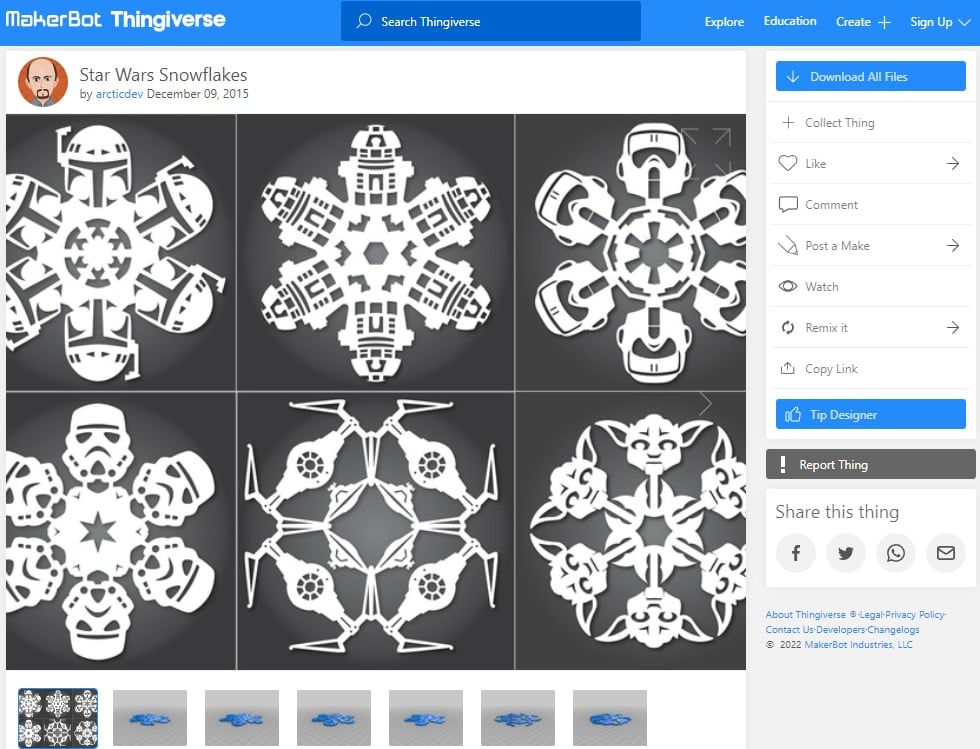 If you love Star Wars and holiday decor, this model should catch your attention. These beautifully designed Star Wars Snowflakes will light up your Christmas tree.
Many users have downloaded this model, which features different designs inspired by the Star Wars movies.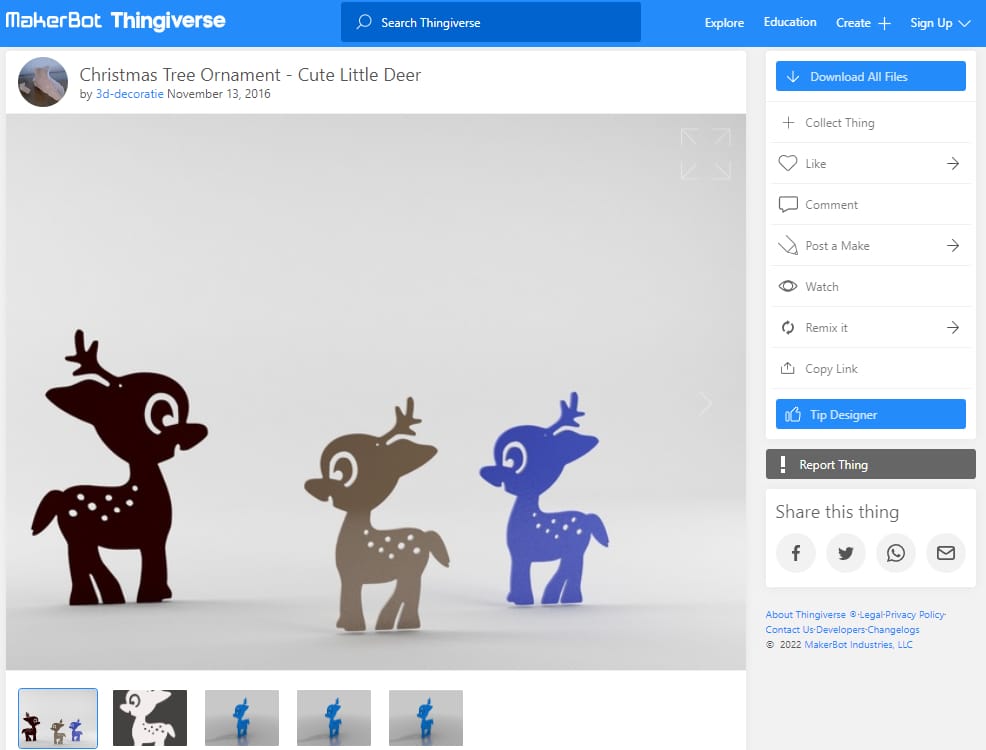 There are two variations of the Cute Little Deer model: one with and one without a hole that hangs up straight and is aligned with the center of gravity.
Using this model to decorate your Christmas will make your holiday season a lot more fun.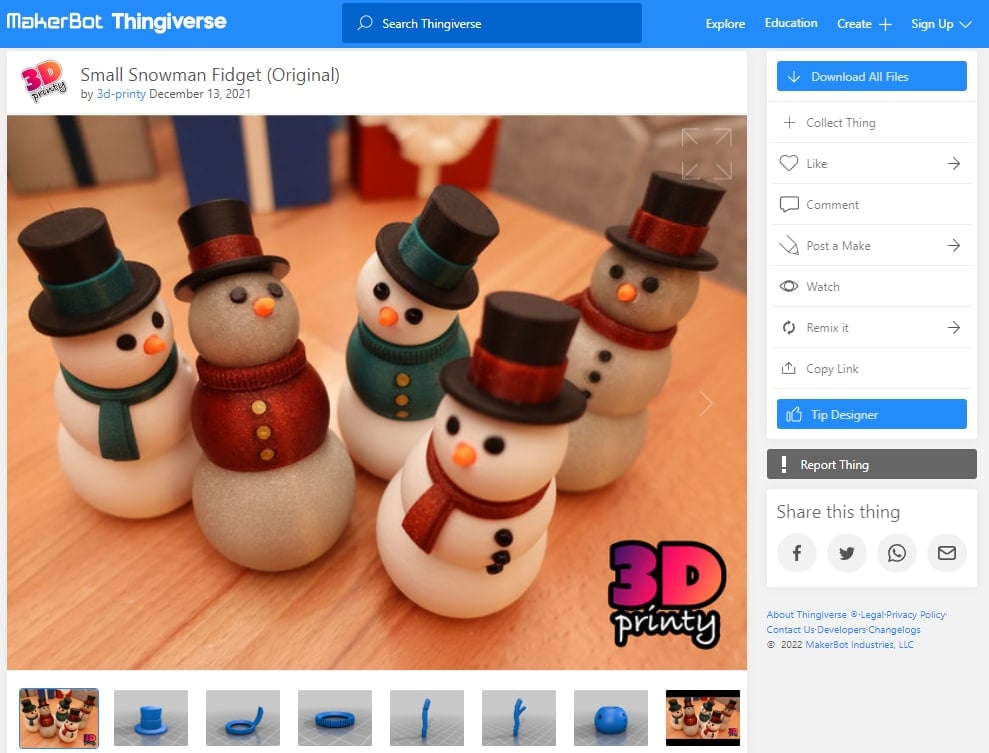 Check out this great Small Snowman Fidget model, which you can easily download and 3D print on your own.
It makes for a great little Christmas-themed gift to give to your friends, family, or coworkers.
Check out the video below if you want to learn more about this model.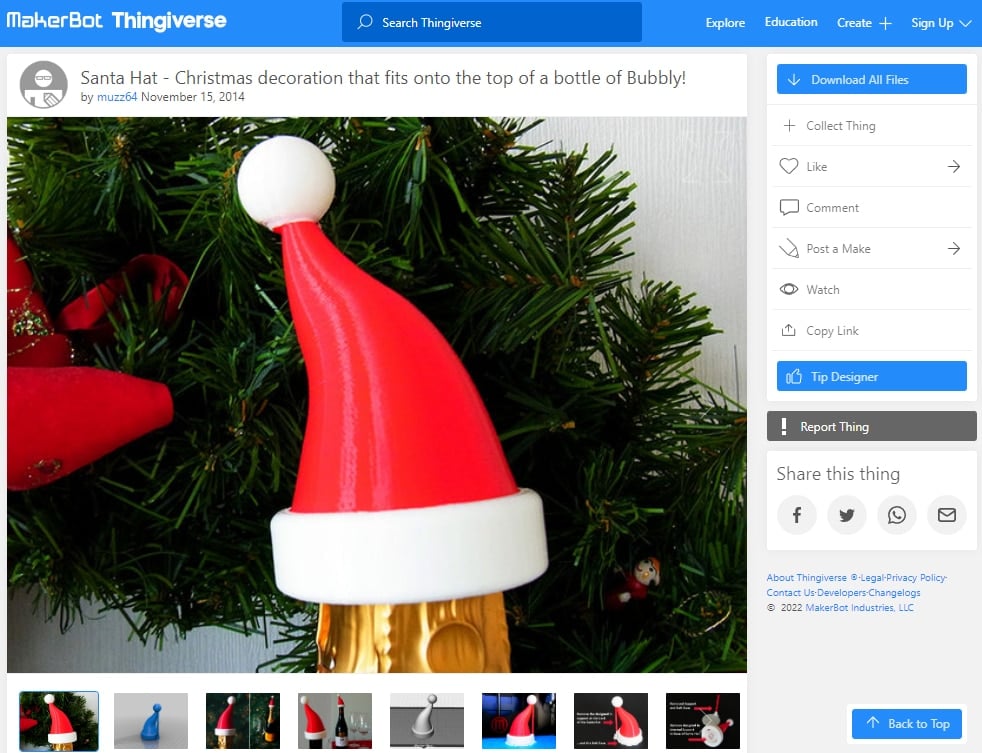 This Santa Hat model is designed to be placed on top of a bottle of wine or champagne to dress it up for the holidays. It can be used as a cover after opening the bottle and will fit on before doing so.
The inside curve of the design causes the hat to lean back somewhat when placed atop an open bottle. It can also be used as a straightforward ornamental item.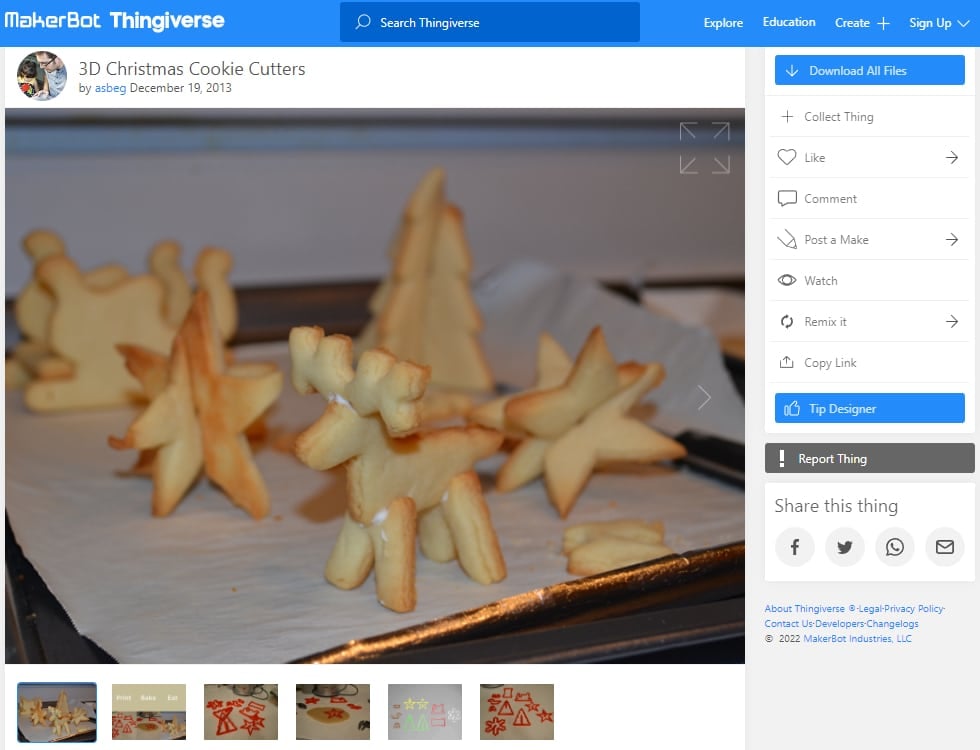 Here is a model that features a set of cookie cutters that may be used to make interlocking 3D sugar cookies. A tree, a star, a reindeer, a sleigh, and a snowflake may all be cut out. 
The correct recipe must be used to put these cookies together. You need cookies that won't rise excessively and will hold their shape throughout baking. 
You can check out the recipe suggested by the designer here.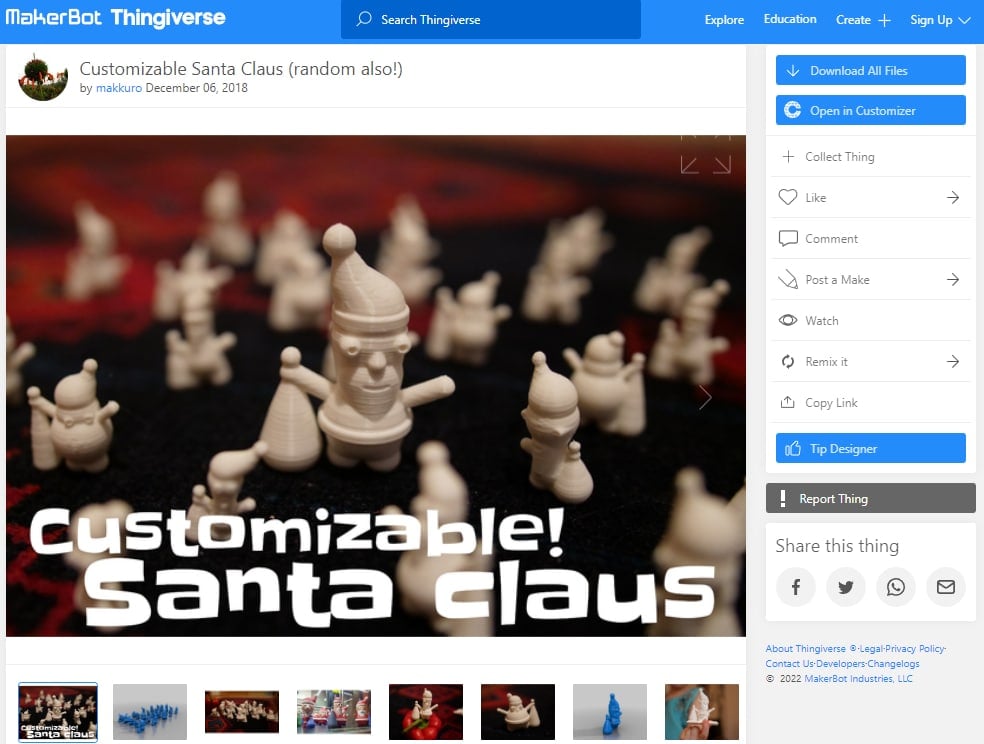 Take a look at this really fun model, the Customizable Santa Claus. With it, you can generate random designs for little figurines of Santa Claus or customize one on your own.
This makes for a great little holiday gift or just as a creative decoration to have around your house.