30 Best 3D Prints for Board Games – Accessories
For those who enjoy playing board games, 3D printing opens up a world of possibilities for objects and characters that might enhance your gaming evenings.
I've produced a list of the top 30 3D prints for board games for this article. Any of these are available for free download.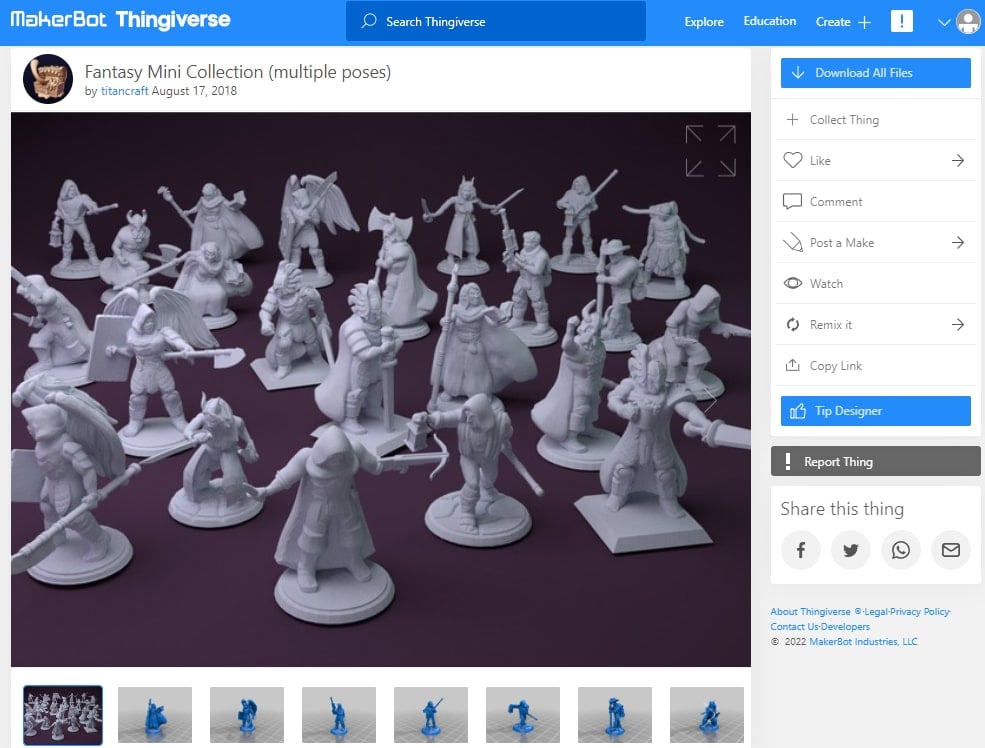 Depending on the board game you may be playing, this Fantasy Mini Collection model will be very useful.
You can use the characters that come in the model to populate the board or to be used by the players.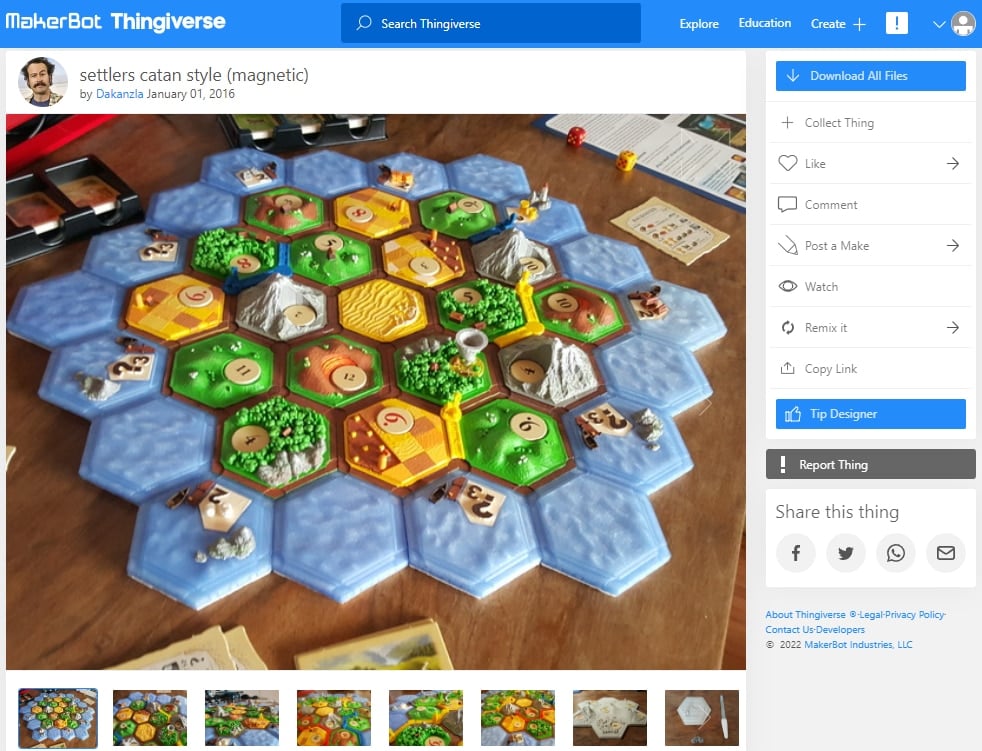 The Settlers Catan Style model is a great option for anyone who enjoys playing the classic board game Settlers of Catan and even for people who want to design their own board games with a similar style.
Many users had a lot of fun downloading this model and playing their own version of Settlers of Catan. It consists of 26 files that you can download and get 3D printed to add to your game and improve your playing experience.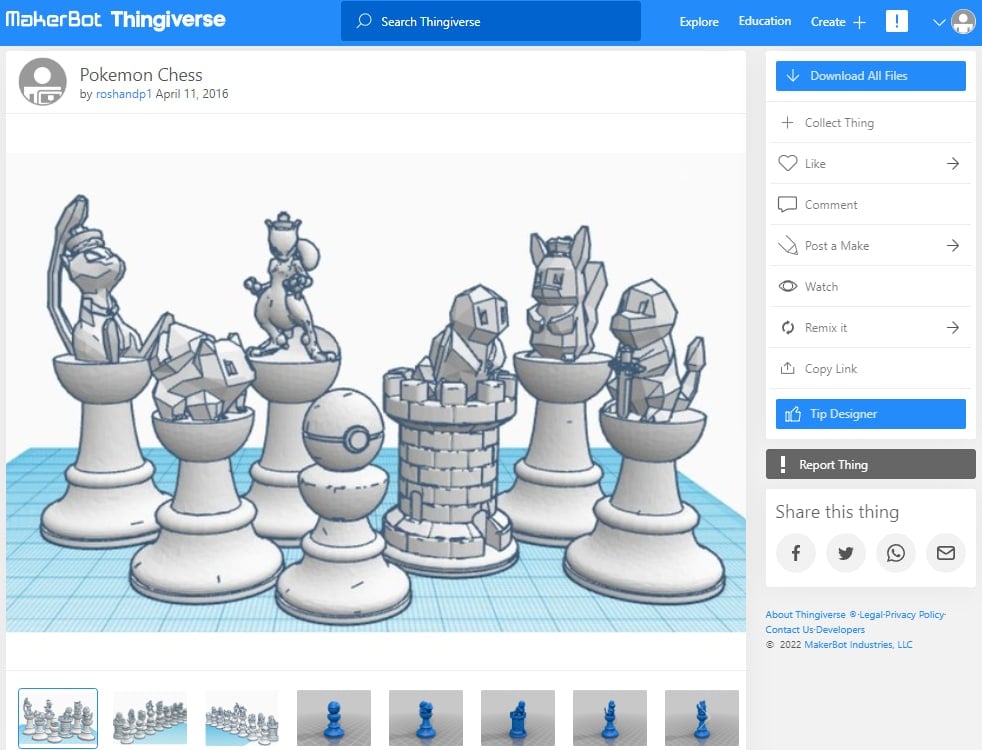 For any chess players and Pokémon fans out there, this model will be a perfect fit and a nice gift to give on any occasion. All the pieces were made to be close to regulation size while keeping that Pokémon feel.
The designer was inspired by the Pokémon that were shown in "Pokémon: The First Movie" to create this model.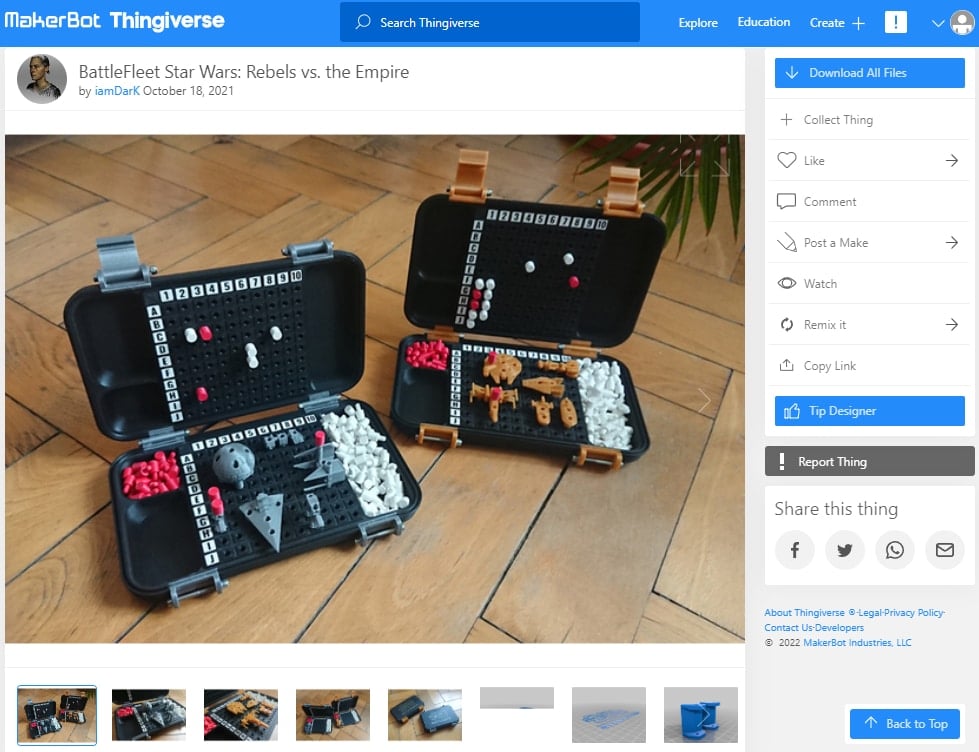 Battlefleet is one of the most classic board games out there, and this model puts a creative spin on it bringing in the Star Wars theme to make it more fun.
The Battlefleet Star Wars: Rebels vs. The Empire model makes a perfect gift for kids who love board games and Star Wars.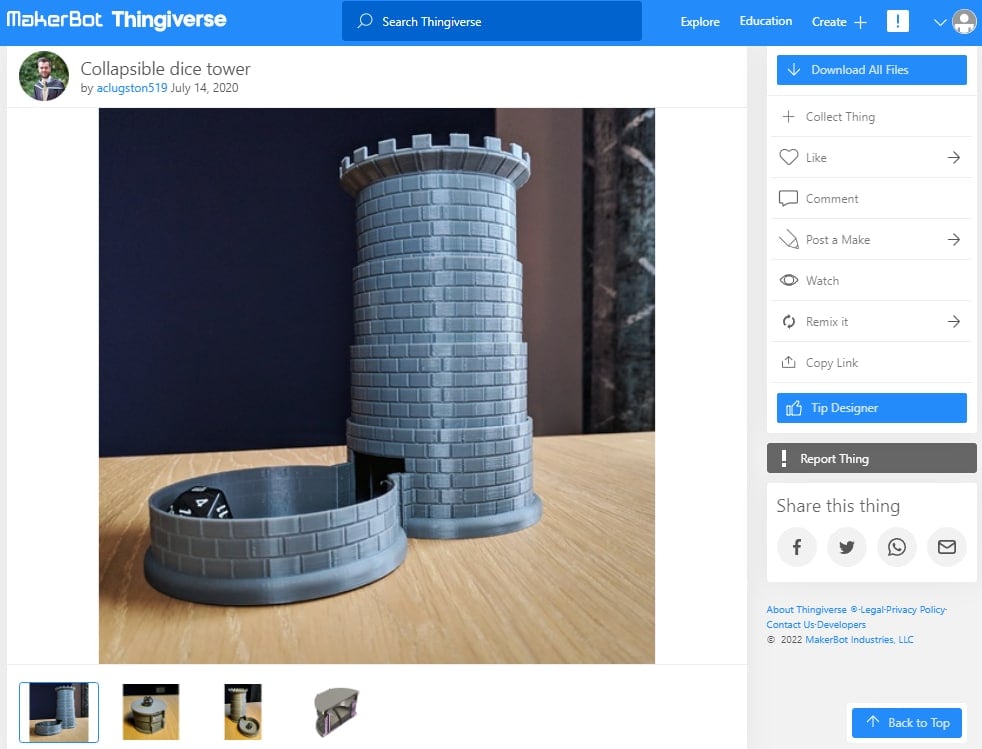 Many different games require dice to be played, for that reason, this Collapsible Dice Tower model is one of the most useful prints for board games.
The model features a retractable dice tower that draws up and turns to lock into position. Every component may be printed individually and put together.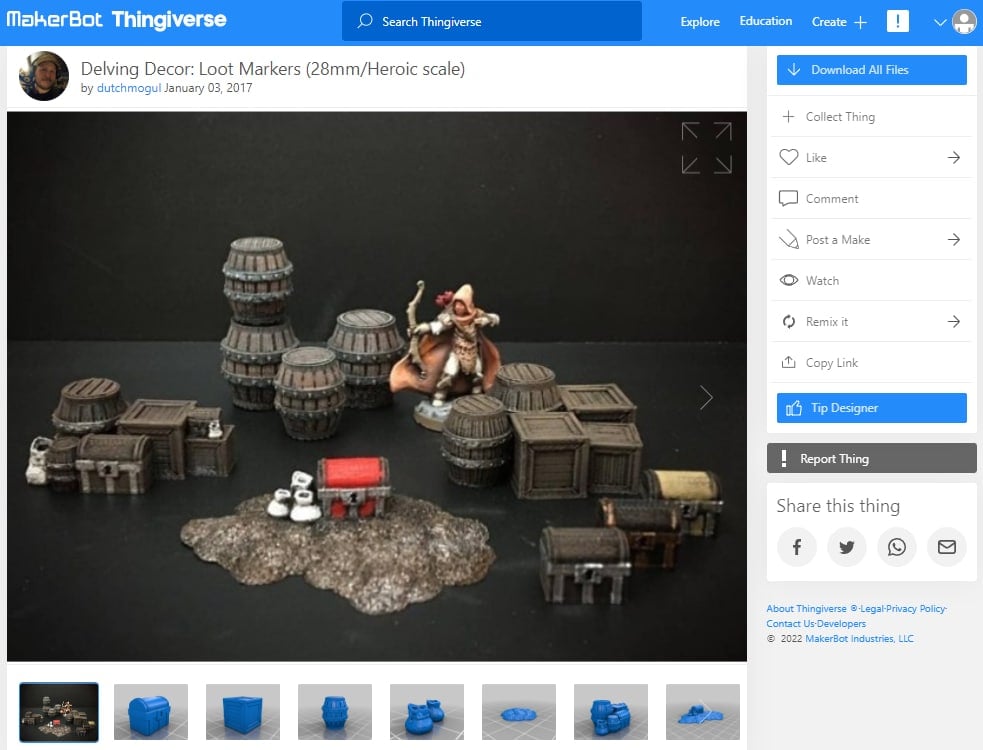 This model was designed for tabletop RPGs but it can be used in any board game with miniatures.
With many details, the Delving Decor: Loot Markers model will improve any gameplay out there.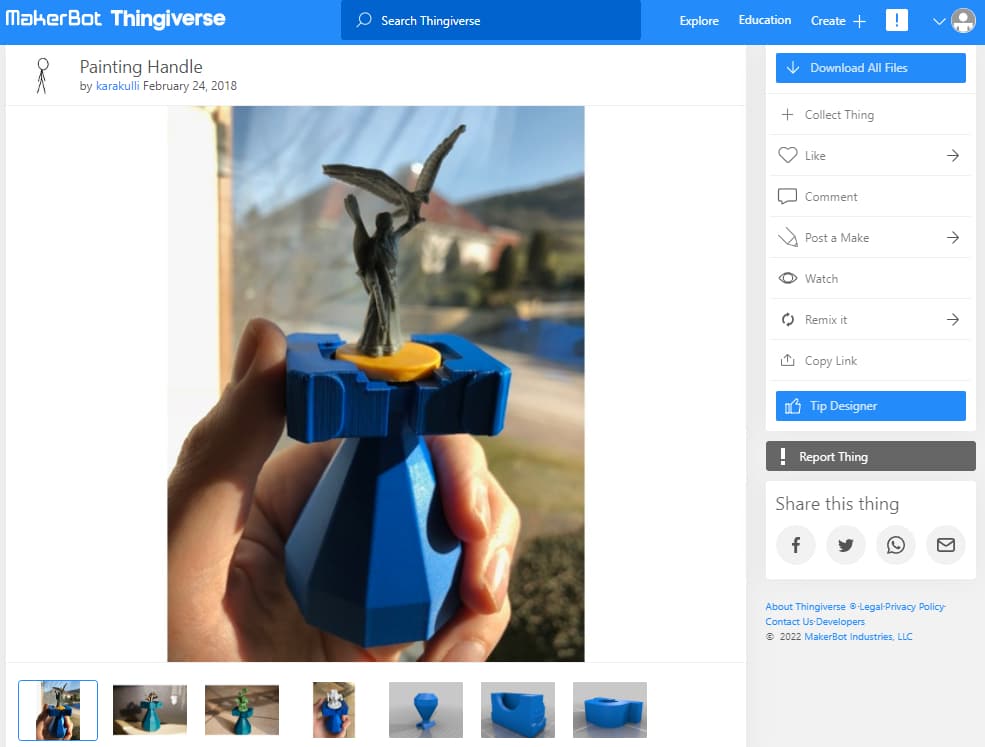 For anyone who enjoys painting their miniatures, this Painting Handle model can support miniatures with bases up to 25mm and 32mm in diameter, but it's not just restricted to that. 
The grip makes holding a miniature while painting much simpler. It features two distinct slots for bases with various diameters.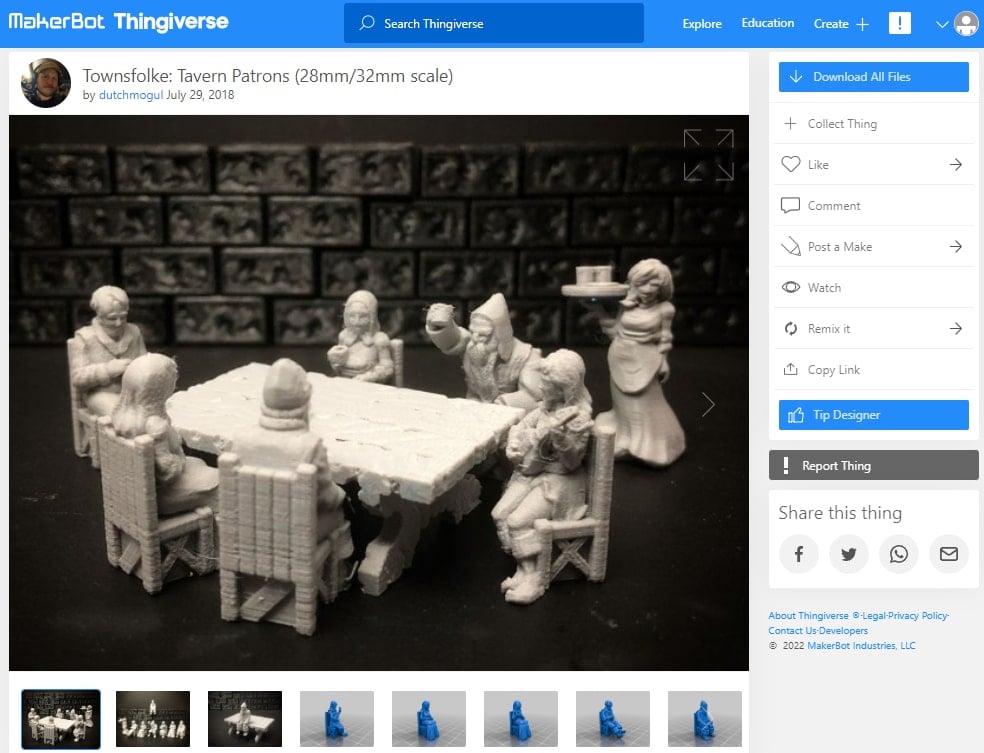 If you're looking to populate your board game tavern with cool new miniatures, you should check out the Townsfolke: Tavern Patrons model.
There are two different versions of the Townsfolk included in the model, with and without chairs so you can sit them on whatever you like.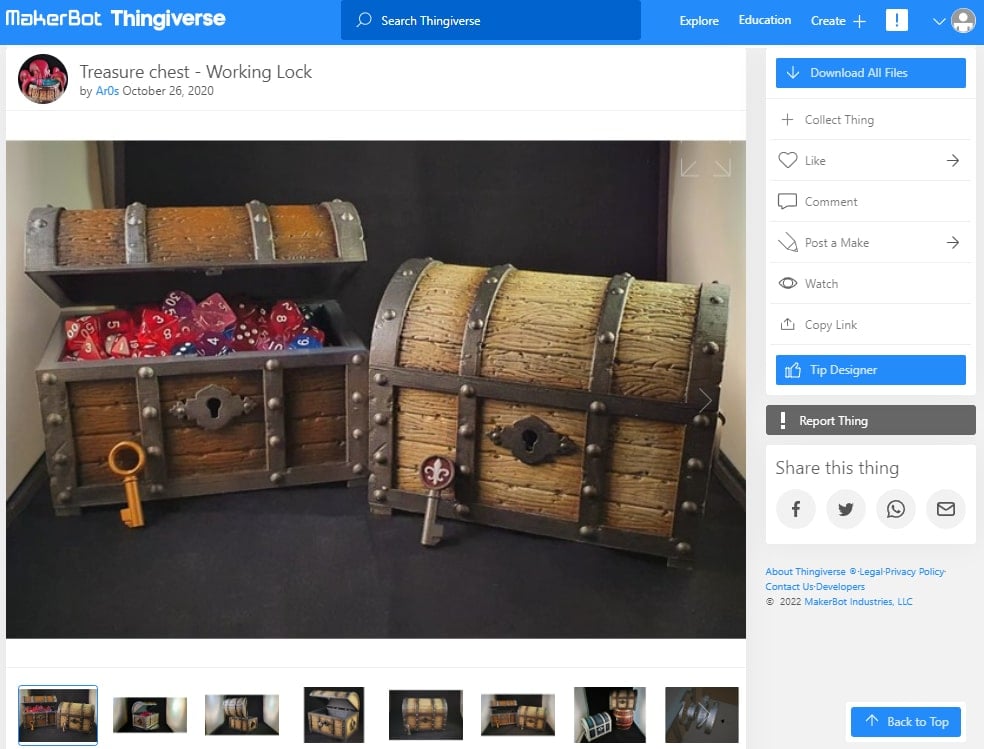 This Treasure Chest model is a great option to be 3D printed for board games like D&D and many otehrs.
The model features a treasure chest that's still simple to print and assemble, complete with a rotating lock that really works. The three-part lock system is intended to be pretty difficult to mess up.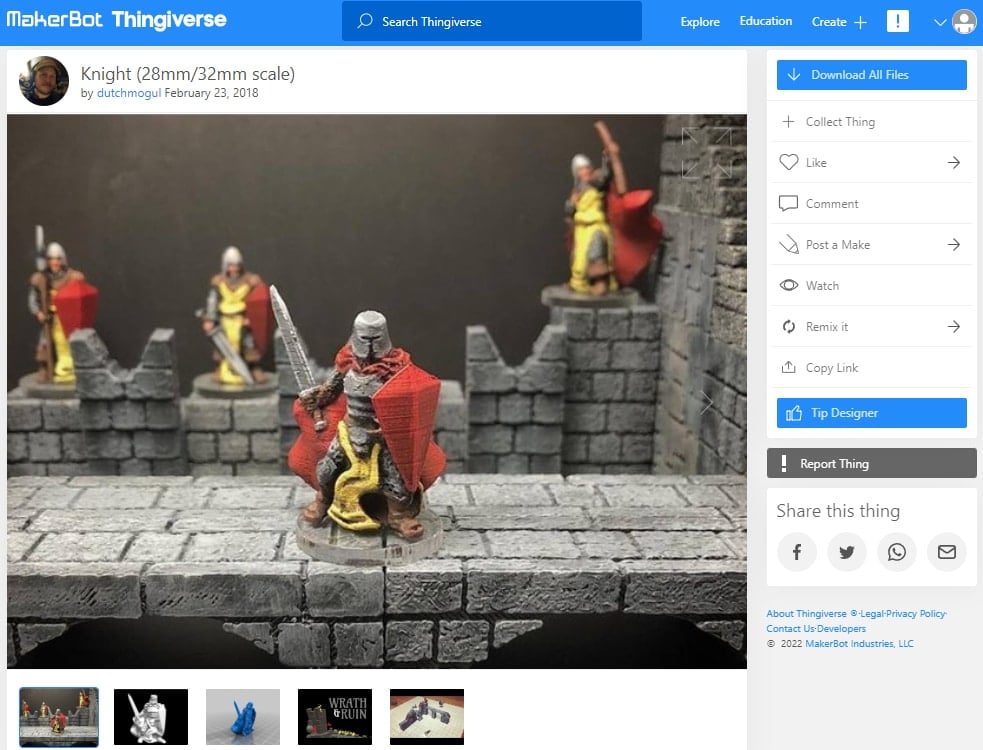 One of the most classic characters of any fantasy-themed board game is the knight.
Users advise printing the Knight model without supports or rafts with a 0.1mm layer height and 10% infill.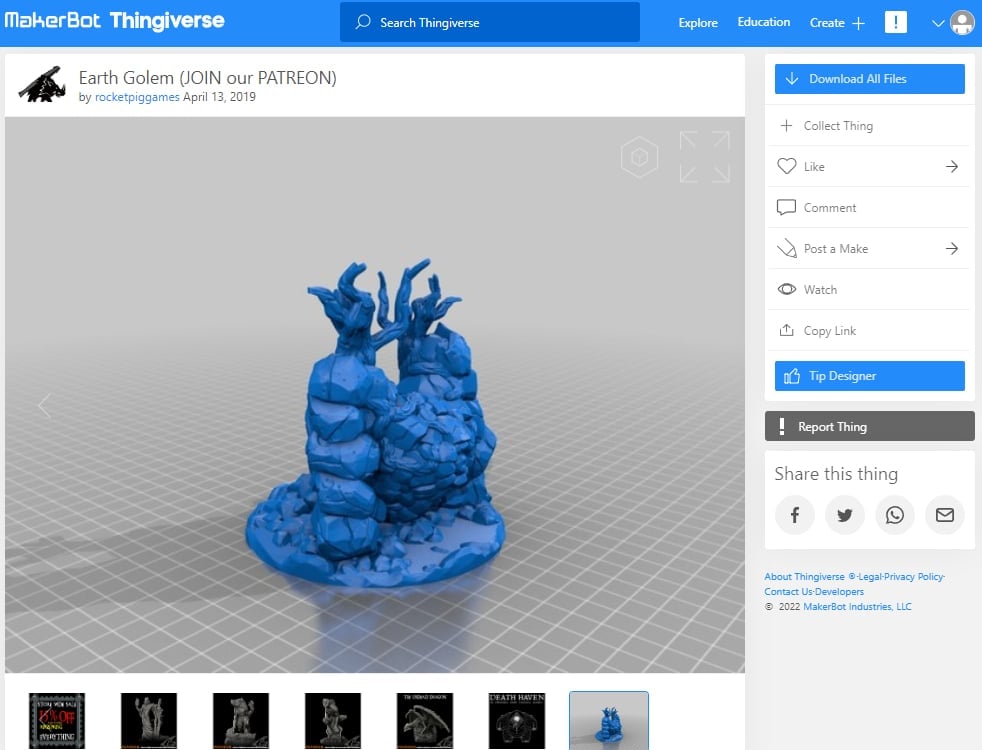 Check out this awesome Earth Golem model that is available to be downloaded and used in board and tabletop games.
Many users have recommended this model as it prints really well and will impress anyone that comes to your game nights.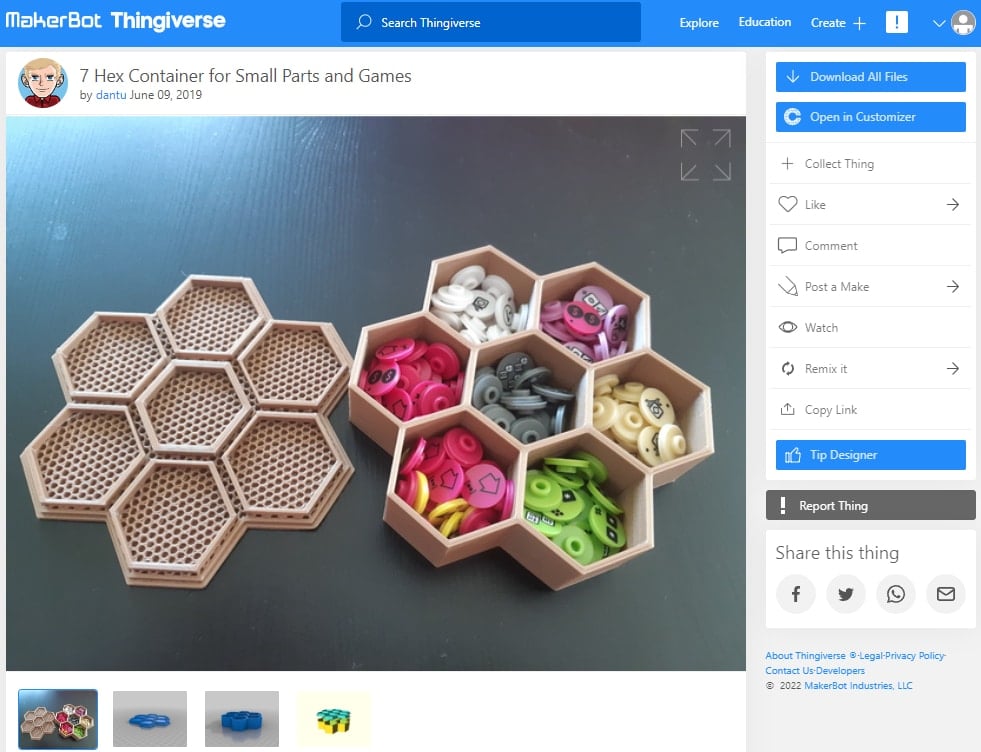 Anyone who's into board games and tabletop gaming needs to keep their pieces well organized or they may have problems continuing the same gameplay from night to night.
That's why the Hex Container for Small Parts model is perfect for anyone looking for a place to store small parts from different games.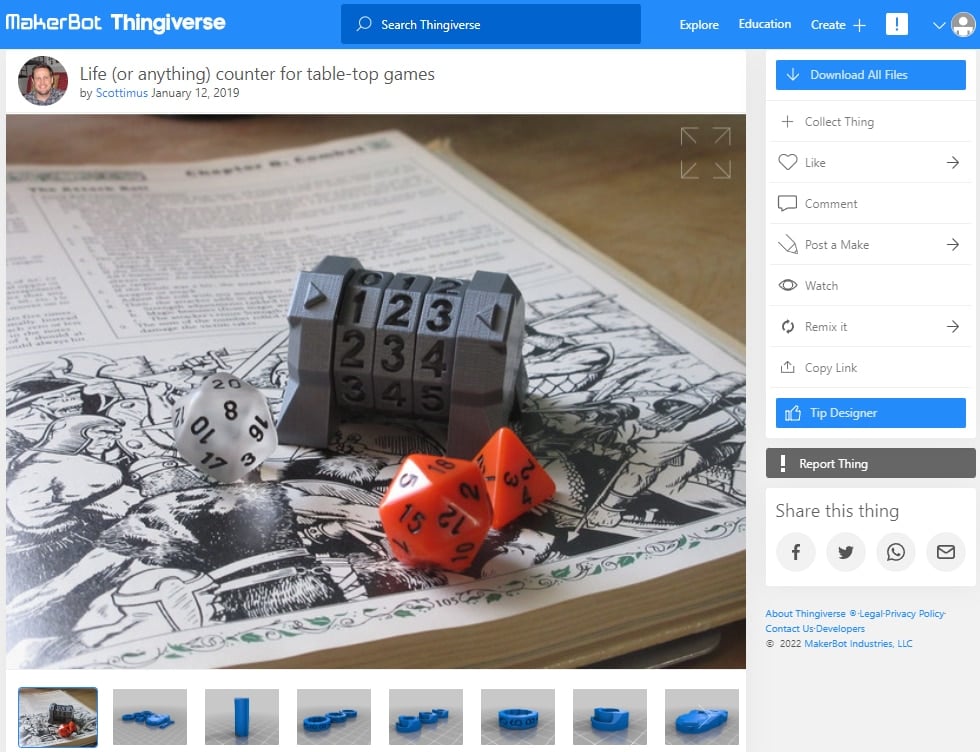 If you're someone who enjoys board games that utilize life counters, then this model will be perfect for you.
The Life Counter model can serve to count anything else you need during your tabletop gaming sessions.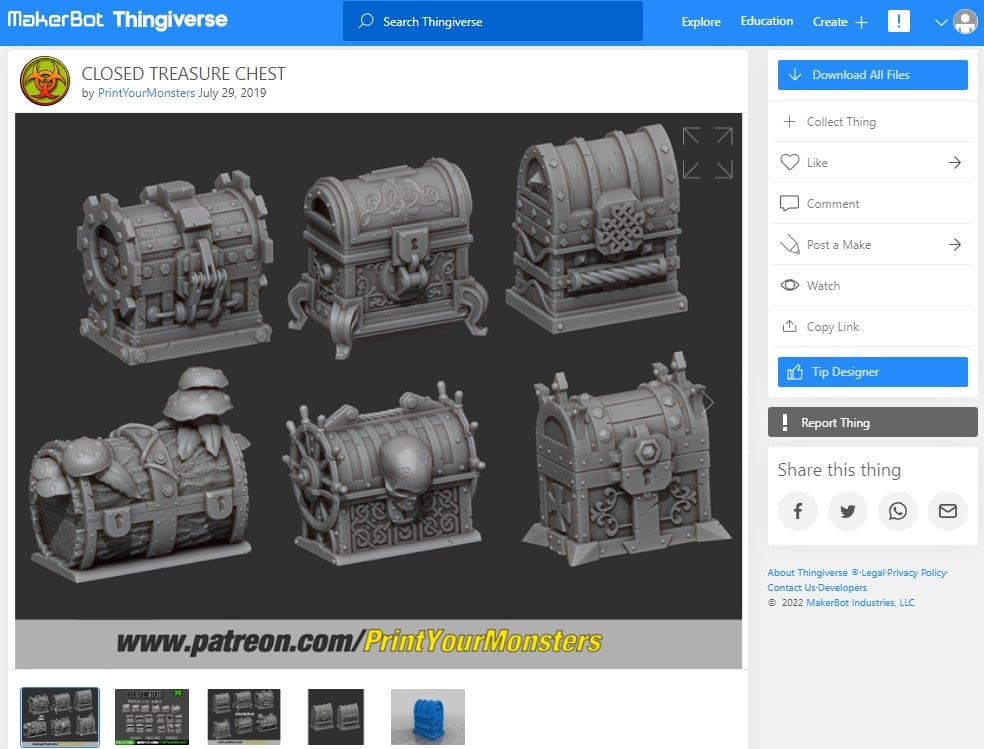 For anyone looking to upgrade the treasure chests of their favorite tabletop or board game, this model will be ideal.
The Closed Treasure Chest model features cool different designs of treasure chests that can be used in any game you want.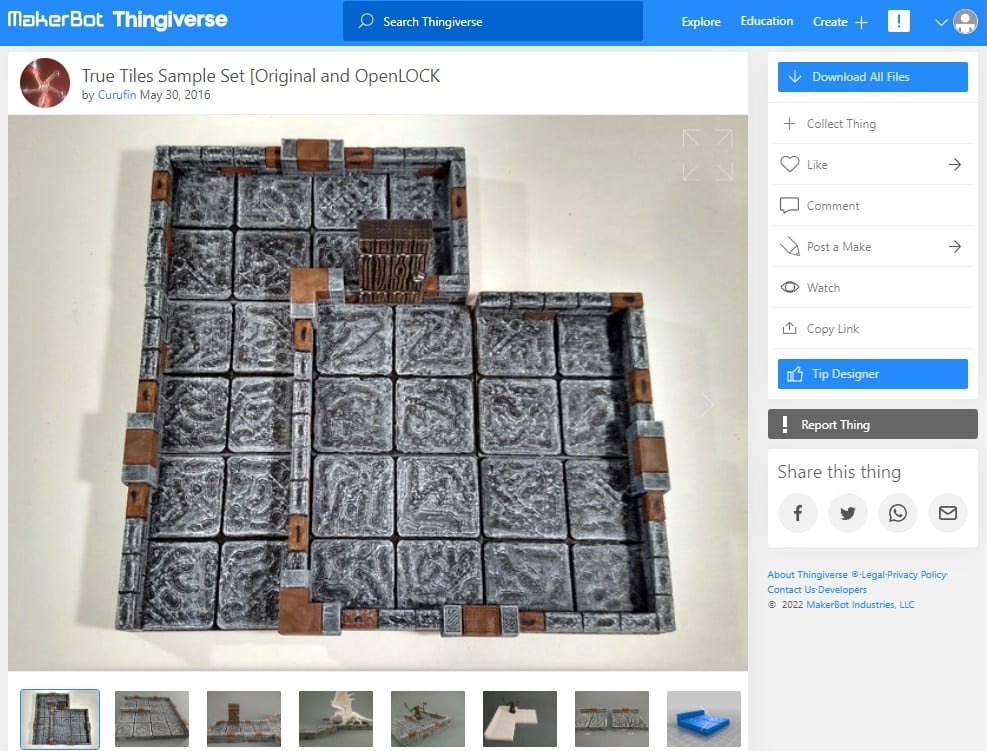 People who are into designing their own dungeons for their tabletop gaming should really check out this model.
The True Tiles Sample Set model provides you with the ability to mount and assemble your own dungeons, improving the overall gaming experience.
Check out the video below to see more information about this model.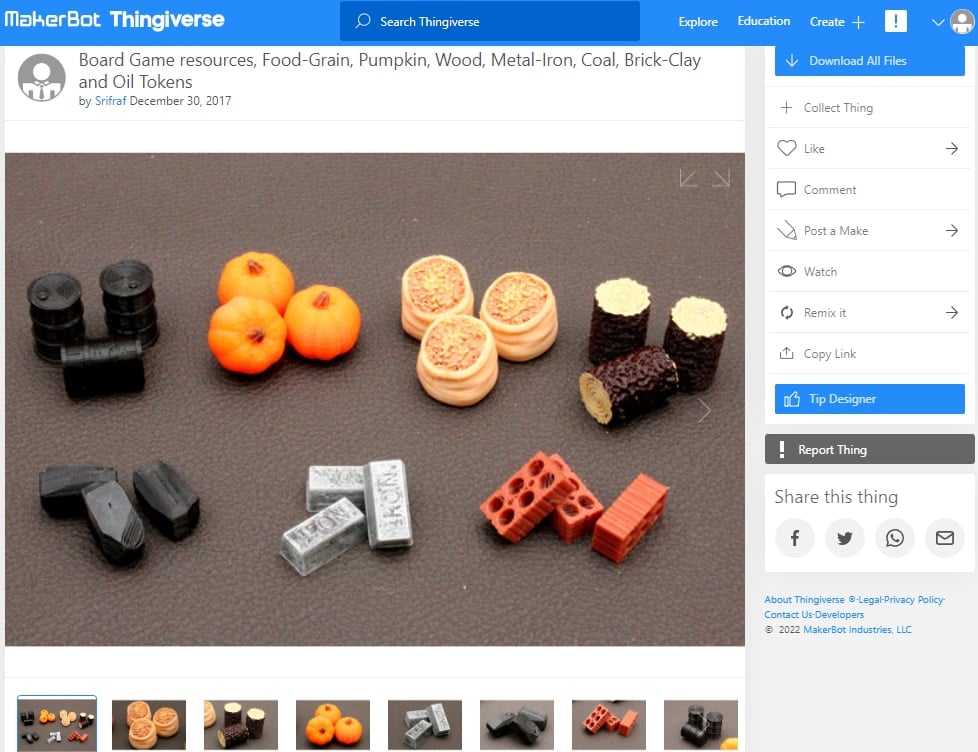 If you're looking to 3D print items for your tabletop gaming, then the Board Game Resources model will be of great interest.
Oil, coal, metal/iron, brick/clay, food/grain, pumpkin, and wood are some of the resources you'll be able to print with this model.

For anyone looking to improve their tabletop game environment, the Broadside Billboard will be a great option that's available to download.
The Broadside Billboard might be the ideal addition to a town or metropolis to inspire side quests or just to report current events in-game.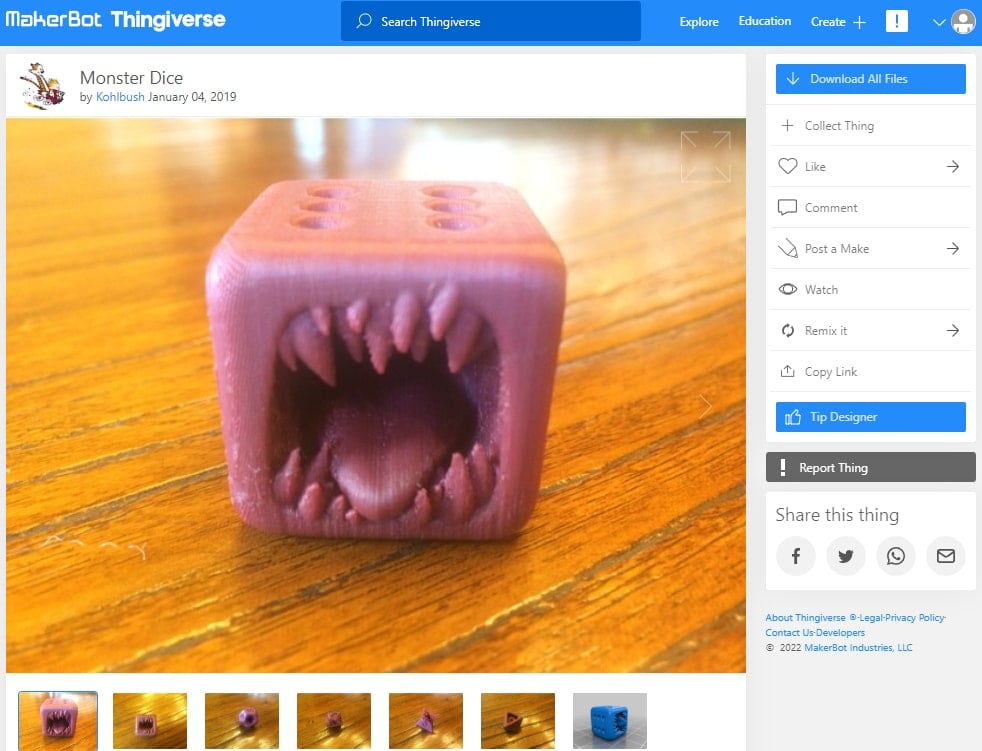 These Monster Dice models are a cool addition to any board game or tabletop gaming experience.
Many users have downloaded them as there are different designs for several dice shapes, allowing you to incorporate the model however you desire.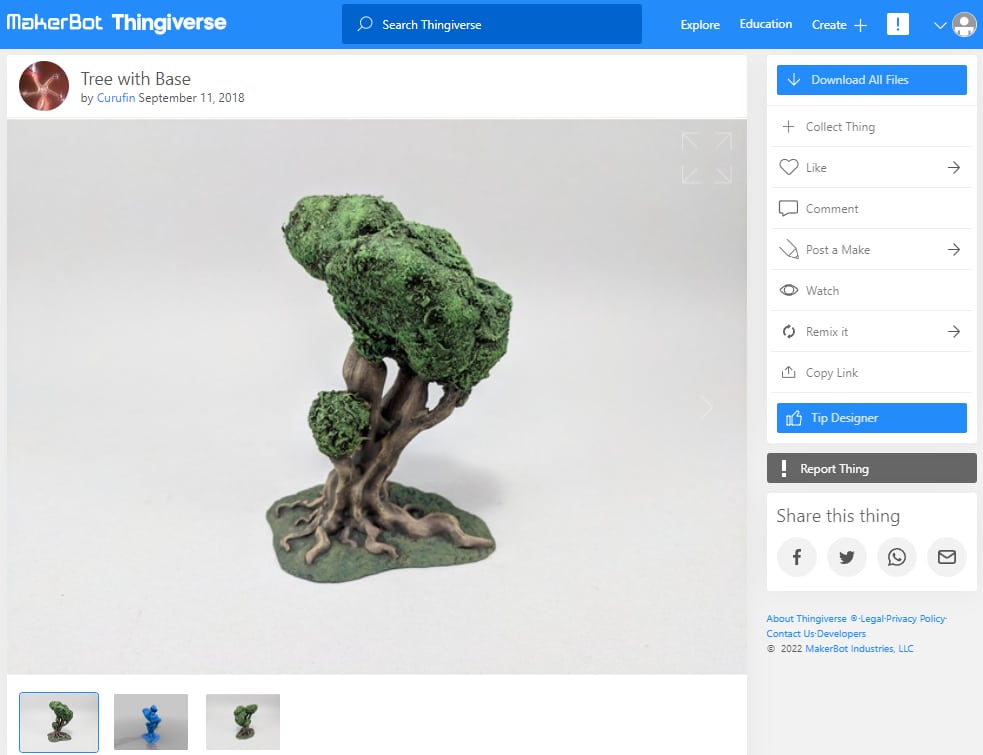 Check out this Tree with Base model, which is another great option that can be 3D printed for your tabletop game. 
You may use this model to build a beautiful woodland setting for your quests and adventures.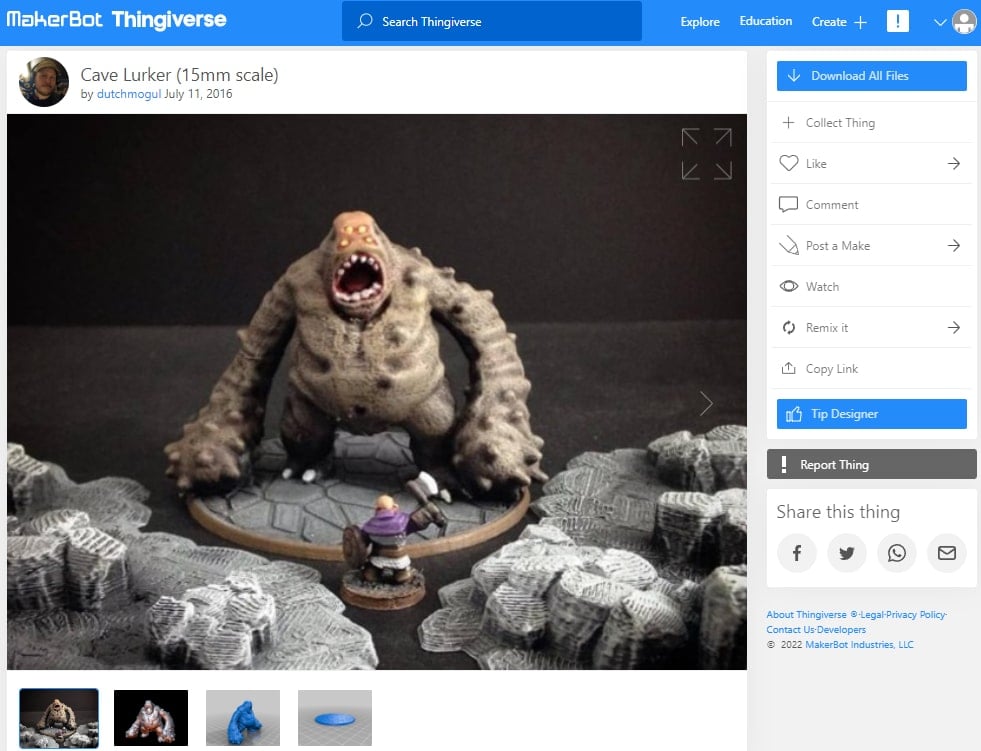 For any dungeon master or game designer looking for a miniature that will pose a threat to the players, the Cave Lurker model might be ideal.
This model features impressive details and will improve any tabletop gaming experience.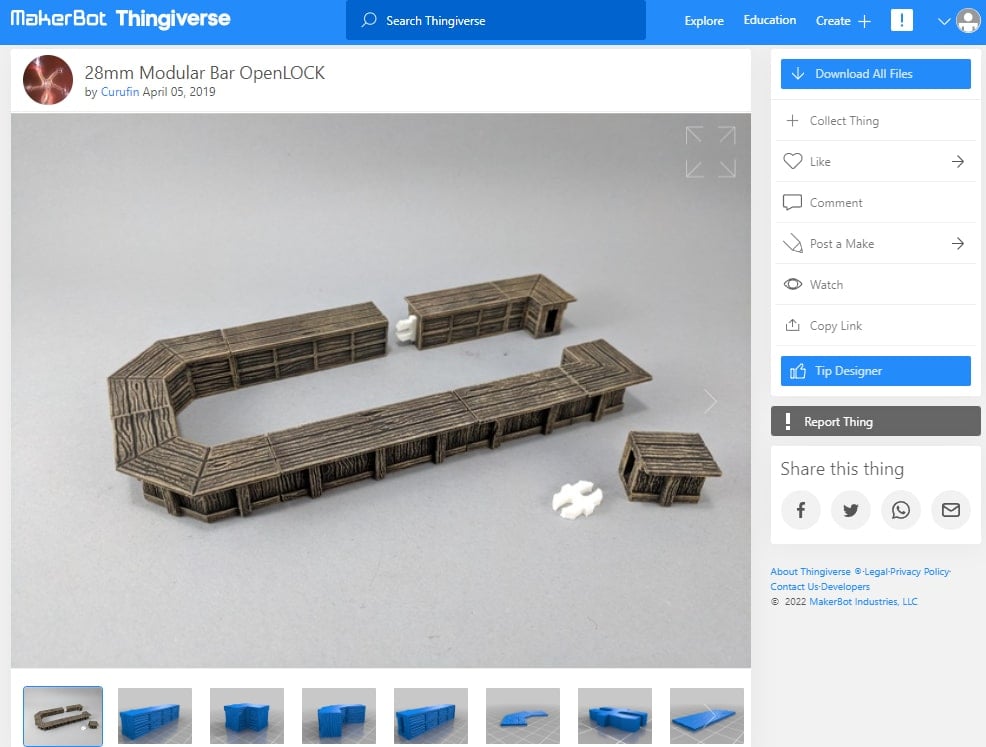 If you're planning on a game night that involves miniatures going into a tavern or a bar, this Modular Bar model will be of great interest.
With this model, you'll be able to arrange your bar the way you want and even expand it in case more players decide to join in.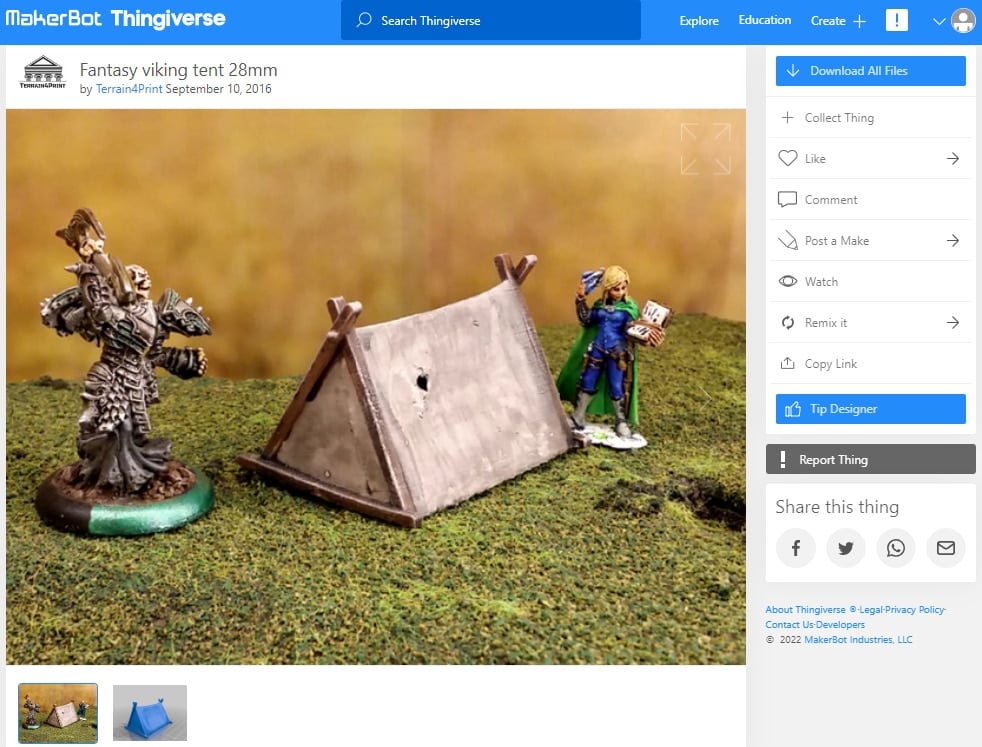 Depending on the board game or tabletop game you plan on playing, this Fantasy Viking Tent model may come in handy.
You may enhance the atmosphere of your game with the help of this model, especially if you want to give it a Viking motif.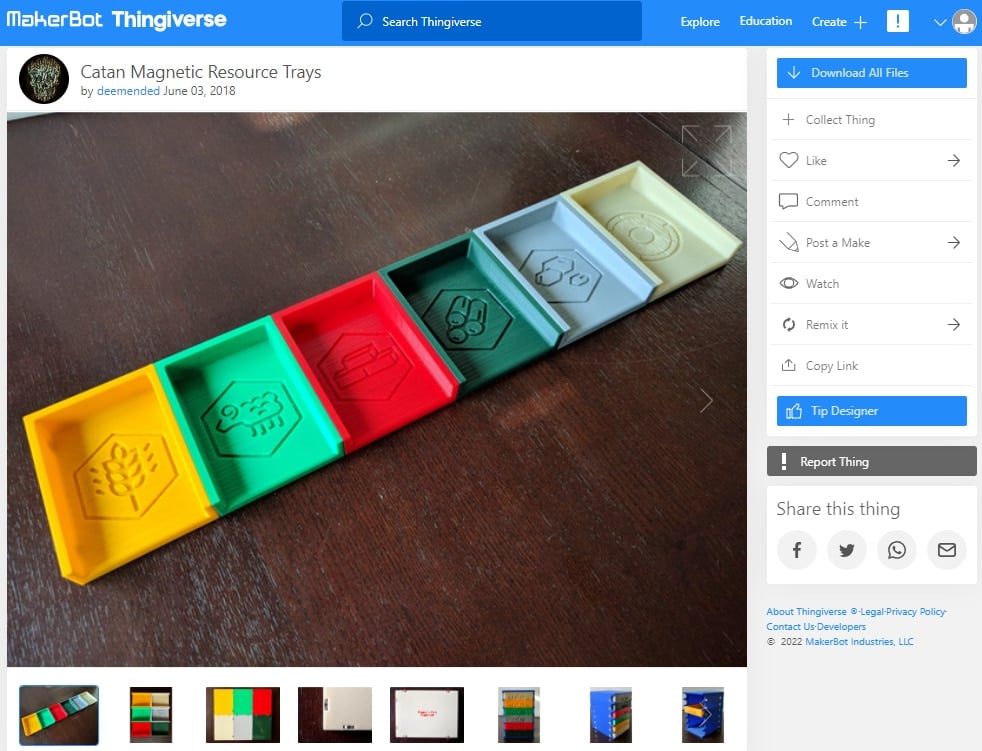 For people who play the classic board game Settlers of Catan, this model will be very useful.
The Catan Magnetic Resource Trays will help you keep your game more organized, having where to store your resource cards.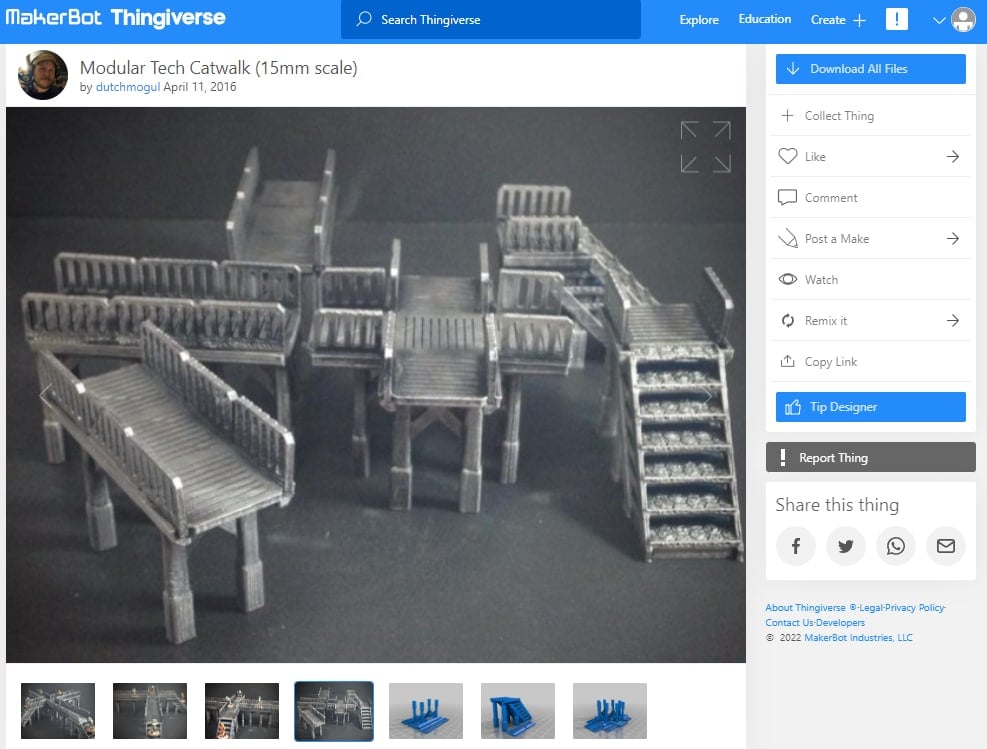 Another great model available to be downloaded and 3D printed is the Modular Tech Catwalk, which will improve any tabletop gaming experience.
With this model, you may alter a tech catwalk to suit your game's scenario the best.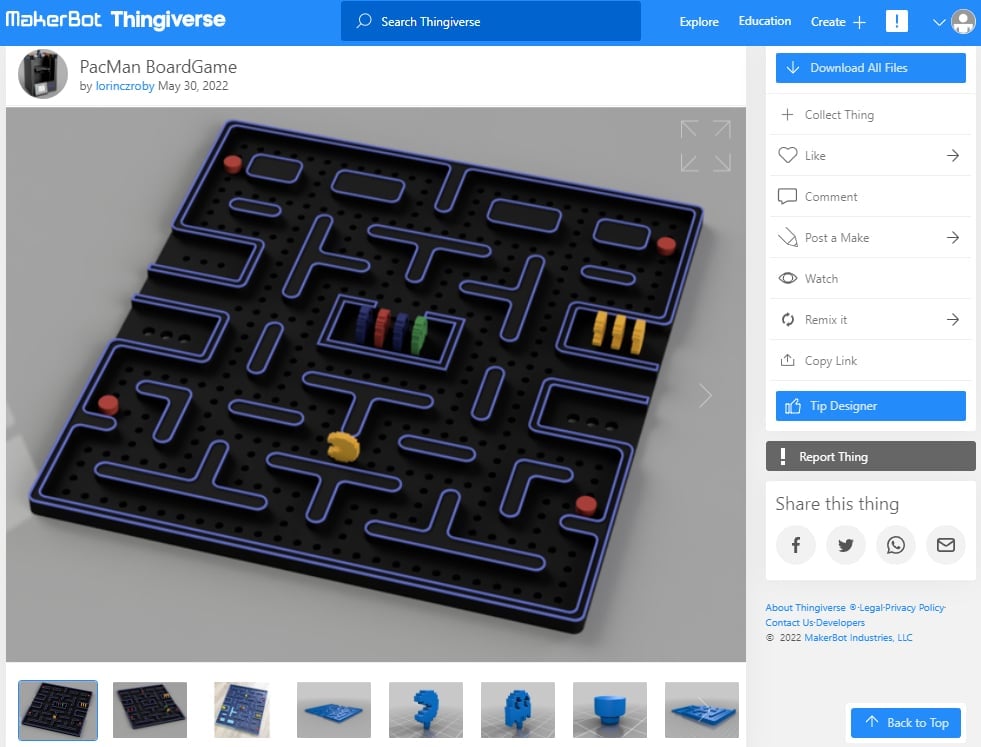 If you're a Pac-Man fan and a board game player, you'll love the Pac-Man Board Game model.
This awesome model, inspired by the arcade classic Pac-Man, can make a great gift for anyone who enjoys retro-themed board games.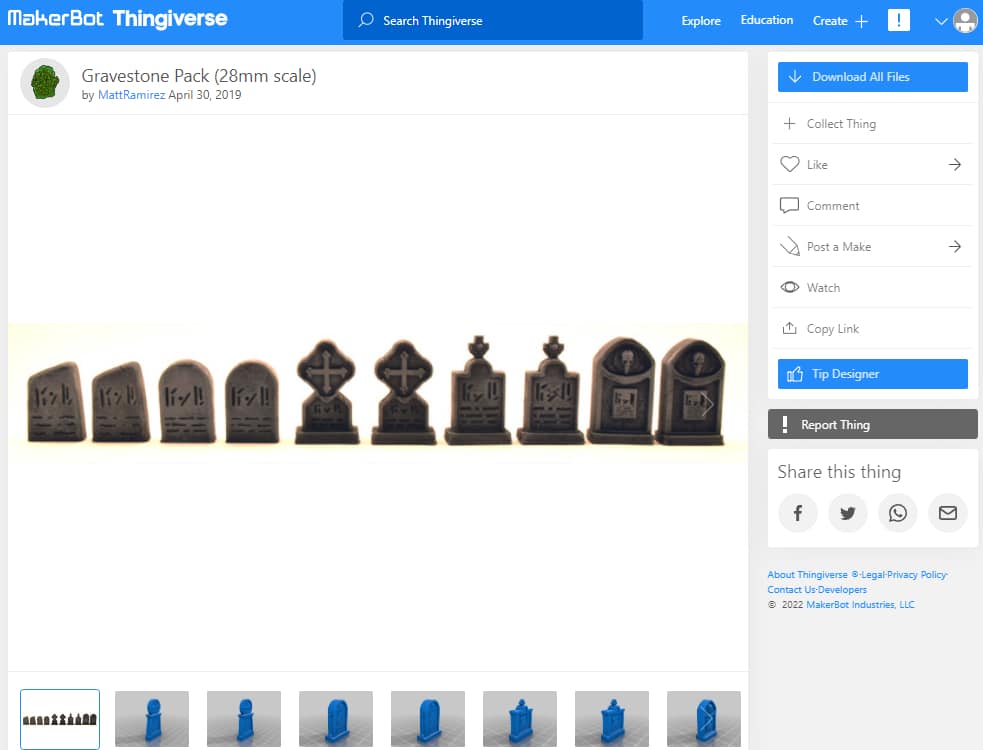 Most tabletop gaming experiences have characters going to the graveyard, with this model, the Gravestone Pack, you'll be able to choose between different gravestone designs for your game cemetery.
Eight distinct designs are included in the pack, plus there are variations with cracks, creating a total of 16 designs.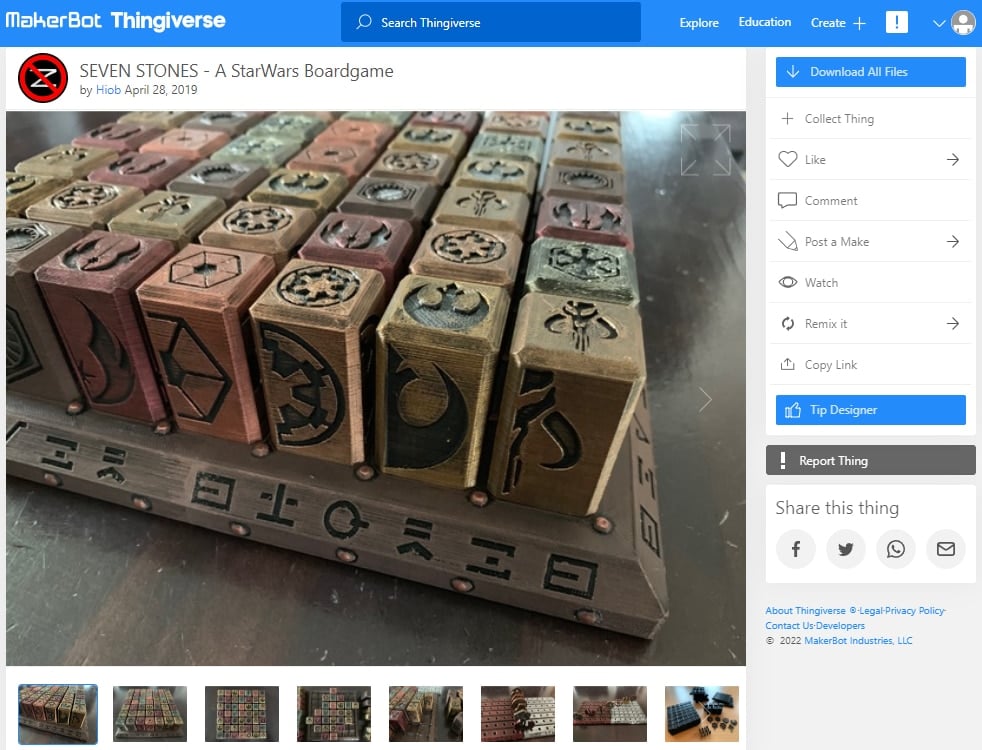 Seven Stones is a Star Wars-themed original board game that can be downloaded and 3D printed for free. 
It is a game for two players, and it is a great model for anyone who enjoys board games and Star Wars.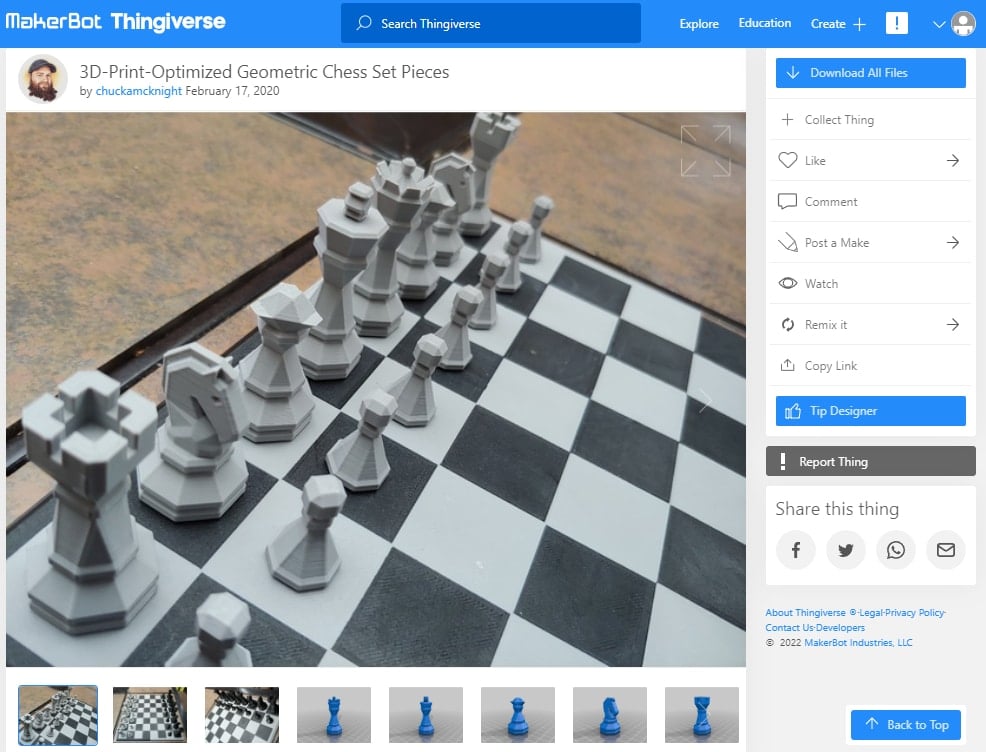 For any chess players out there who are looking for an optimal chess set to be 3D printed, this model will be perfect.
These Geometric Chess Set Pieces are a beautiful model that was designed to look great when 3D printed on any printer with basic settings.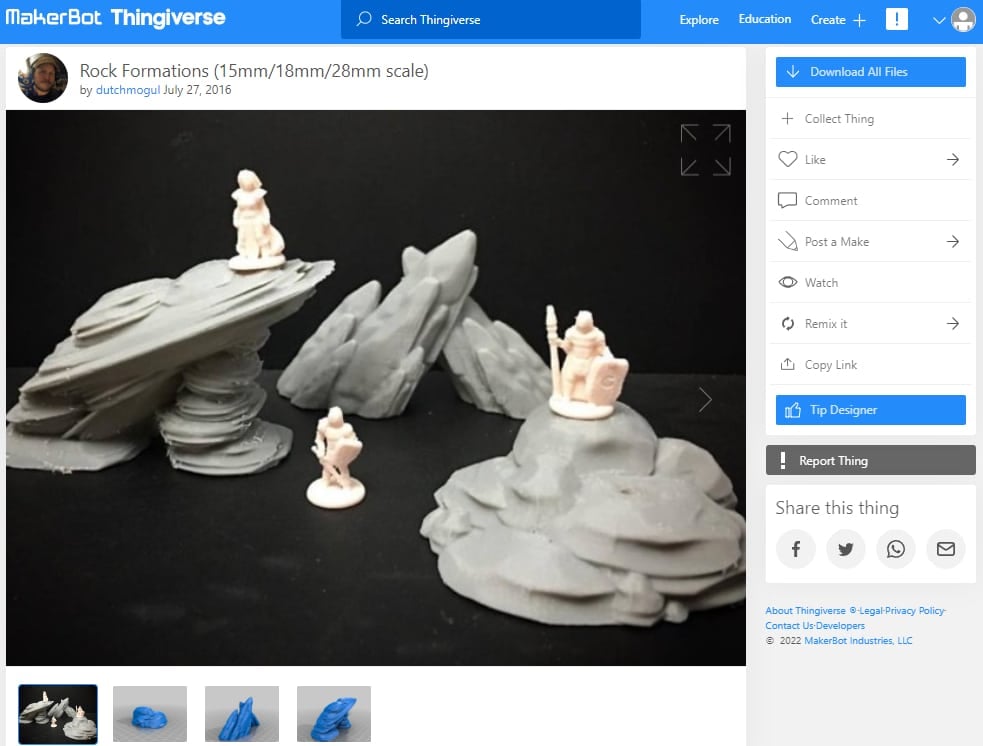 Consider downloading the Rock Formations model if you want to make your tabletop games' landscapes better.
This model is perfect for 18mm miniatures and will enhance your gameplay as it will allow you to have a quick dressing for a battlefield or a different terrain.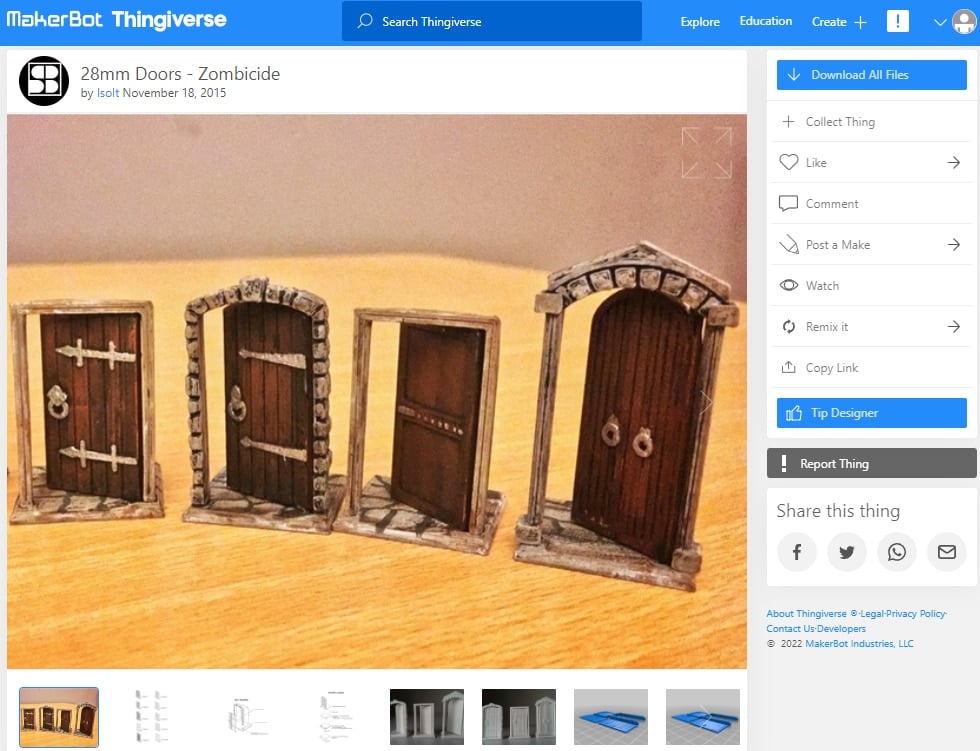 Doors are one of the most important items to have when designing dungeons or any other tabletop game. That's why this model is so incredibly useful.
It comes with several different door designs for you to choose which one works best with your game. It was originally designed to be used in the Zombicide tabletop game, but it can be incorporated into other gaming experiences as well.