10 Best Free 3D Printer Files for Ender 3 (Pro/V2/S1)
The Ender 3 is a popular 3D printer that can produce high-quality prints. You can use it to print a variety of 3D models that will impress people or even yourself. I decided to put together some popular files that you can 3D print on the Ender 3.
Keep on reading to discover some great free 3D files for the Ender 3.
10 Free 3D Printer Files For the Ender 3
Here's the list of some of the best free 3D models for the Ender 3:
3D Benchy
Kitty Phone Holder
T-Rex Skeleton
Pikachu
Baby Yoda
Eiffel Tower
Fidget Spinner
Baby Groot
Infinity Gauntlet
3D Printing Nozzle Sculpture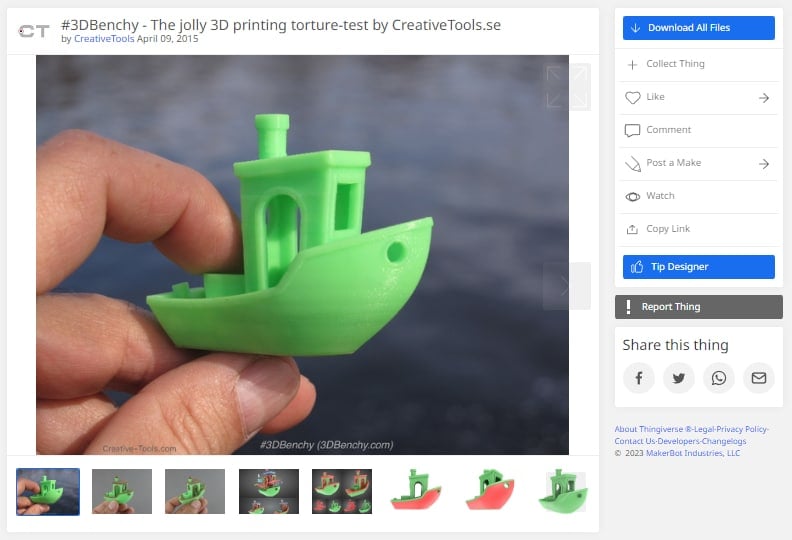 The 3D Benchy, also known as the "3D Printing Torture Test," is a popular 3D printing benchmark designed to test the capabilities of 3D printers.
Whether you are a beginner or an experienced professional, you can use it to evaluate the ability of your Ender 3 to produce accurate and detailed prints. This can help you identify issues with your printer, such as poor layer adhesion, under-extrusion, or over-extrusion.
This small boat-shaped object contains a variety of challenging features, such as overhangs, curves, and bridges. There are also intricate details like portholes and a smokestack.
The 3D Benchy is designed to be printed with a range of materials and settings, allowing you to test different print settings. That will let you gain insights into the capabilities of your printer and make adjustments to improve its performance.
One file that you can 3D print on your Ender 3 is the model of 3DBenchy on Thingiverse. It's very popular with 3D printing enthusiasts based on comments. One user made a comment stating that it can perfectly complement any mini-composition.
Check out the video below to see how to get perfect 3D Benchy PLA Prints with Ender 3.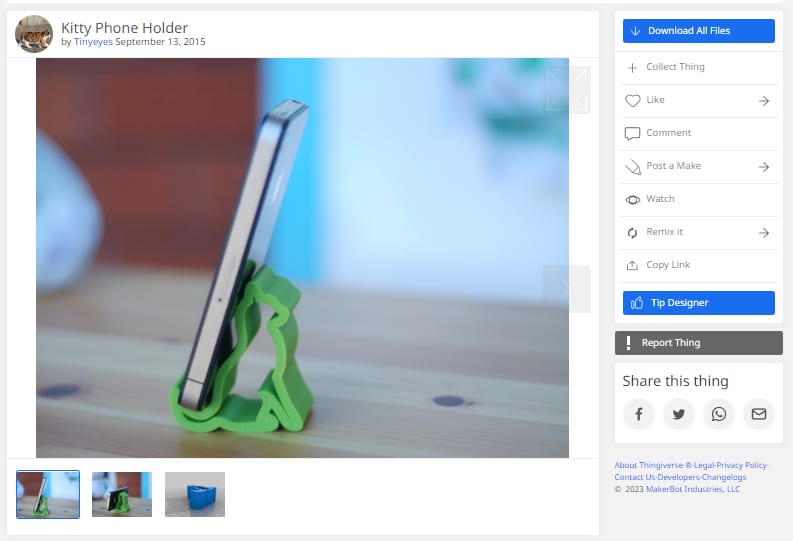 A cool free file that you can use for your Ender 3 is this Kitty Phone Holder from Thingiverse.
It can help hold your phone securely in place while you are working, watching videos, or doing something else.
With an Ender 3, you can create a phone holder to perfectly fit your phone's dimensions and desired viewing angle. They can be made from a variety of printing materials, including PLA, PETG, and ABS.
The 3D phone holders come in different shapes. The most popular ones include abstract shapes such as spirals or waves and geometric shapes like triangles and hexagons.
If you are searching for free files of phone holders that can be printed on your Ender 3, check out Thingiverse.
Here, you can find many good ideas and custom models. There are tons of phone stands, which lets you find one you like.
Check out this video to find out how to design and print a phone holder with an Ender 3 V2.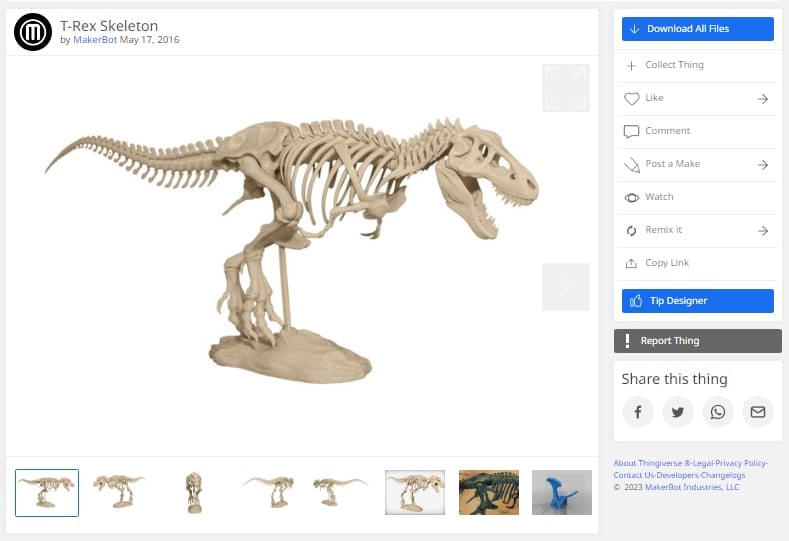 The T-Rex Skeleton is a bigger project that you can 3D print on an Ender 3. It's great for collectors and educators. This theropod dinosaur is an excellent addition to a biology classroom or a cool decoration for your room.
While support is not always necessary during printing, depending on which files you use, you may use it for some parts to prevent them from coming out stringy. If you use supports, be ready to clean them once done.
After printing, you will need to assemble your T-Rex, no matter what file you've used, which can be challenging for beginners. You may glue some parts, especially ribs, with epoxy or superglue to make them stronger.
It's a good idea to use a PLA color that is lighter to mimic the skeleton color. One user even recommended dunking the pieces in diluted acrylic brown paint for texture to make the print more appealing.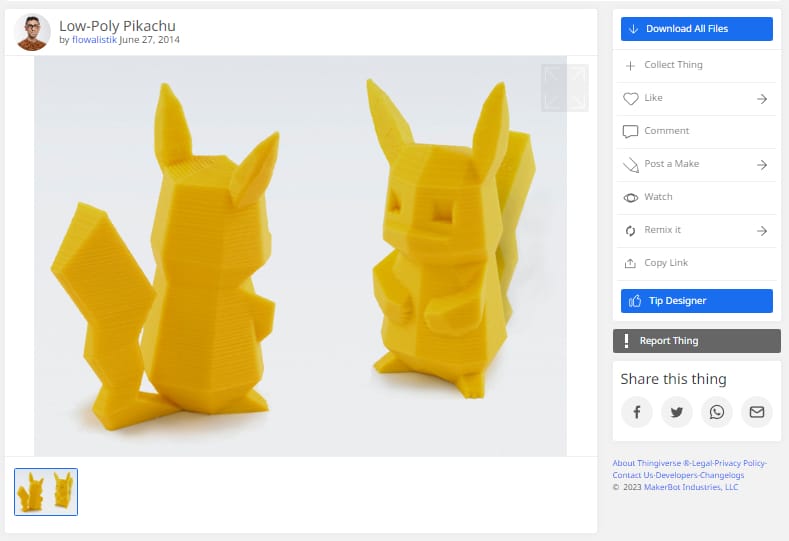 Another free file you can 3D print on an Ender 3 is this Low-Poly Pikachu model, a classic Pokémon that you can appreciate.
The popularity of this character from the Pokémon franchise makes it a natural choice for 3D printing.
It has a simple design that makes it great for beginners. With its iconic yellow color and distinctive features, Pikachu is an easy character to recreate in a 3D printing model.
The playful demeanor of the model makes it an appealing option for people looking for a cute and fun 3D printing project. Many Pikachu fans enjoy creating 3D printing models of this adorable character, either for personal use or as part of their collection.
You can simply download the model from Thingiverse, import it into your slicer, make adjustments to the size, then 3D print it from there.
There's also a really cool Ornamental Pikachu model that you can 3D print.
Check the video below to see how to print a Low-Poly Pikachu with Creality Ender 3.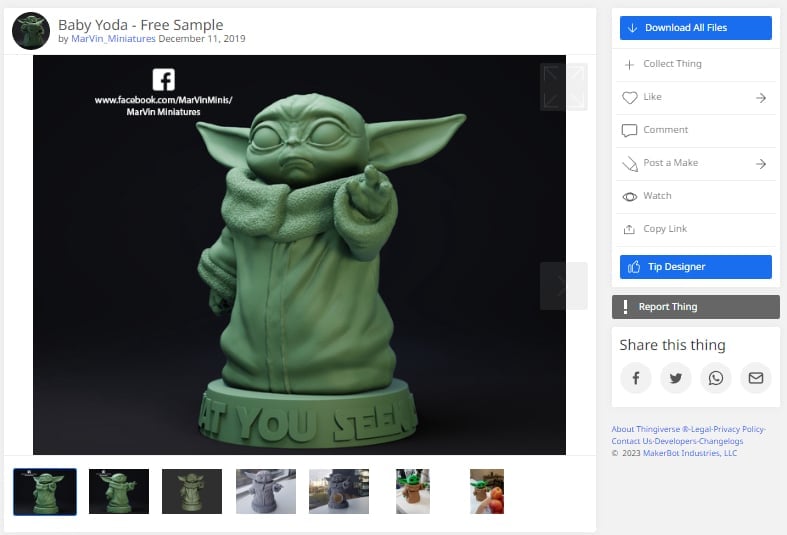 This Baby Yoda file is a great choice for 3D printing on your Ender 3. It's a very popular model that you can find on Thingiverse with plenty of details and isn't too hard to 3D print.
This lovely character from the Star Wars Disney+ television series, The Mandalorian is very popular with printing enthusiasts thanks to its appearance. It is a small creature with large eyes and pointy ears.
Although some people said they haven't used any support, it's advisable to use it to make sure the print looks good. You can also paint your prints (try airbrushing) to achieve a more attractive appearance.
One user who printed Baby Yoda in PLA did an excellent job with his Ender 3 V2. He purchased an airbrush exclusively for this 3D project.
Another user recommends going over Baby Yoda's eyes with clear nail polish when painting this adorable creature. This trick can make them look wet and shiny.
In addition to PLA, you may try other printing materials as well. Check out the video of the Baby Yoda print in resin.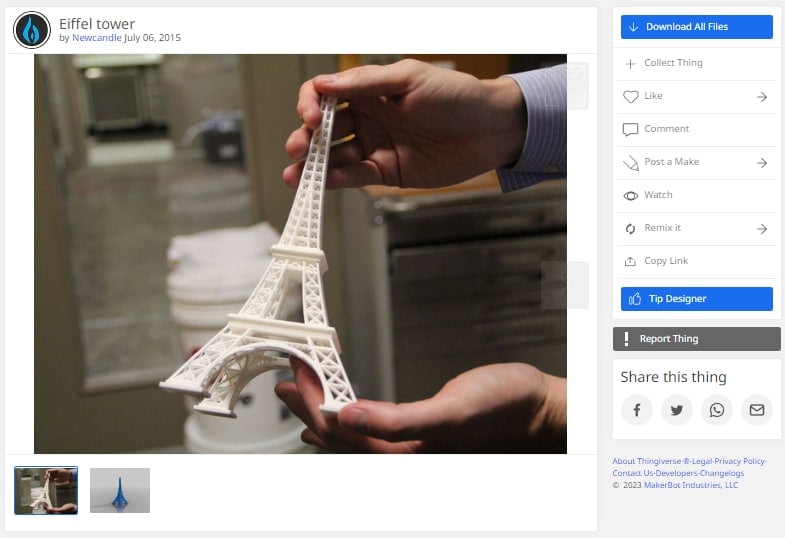 Another file that you can 3D print on your Ender 3 is the model of the Eiffel Tower. With a unique and intricate design, it is a popular subject for 3D printing.
The iconic design with a lattice-like structure makes it an interesting and challenging printing project. However, as 3D printing technology has become more accessible in recent years, it's now easier for people to create their own Eiffel Tower models at home.
Before tackling this project, it is a good idea to check out the reviews first. Many reviewers state that the Eiffel Tower 3D model is one of their favorite prints.
Some of them have printed it with support material, while others stated they have not used any supports and post-processing.
Check out this Eiffel Tower model that was 3D printed in resin on Formlabs 3.
It has amazing detail and took around 16 hours to 3D print. They printed it without supports and directly on the build plate, though it ended up being difficult to remove afterwards.
Check the video below to see how to print it with Ender 3 V2.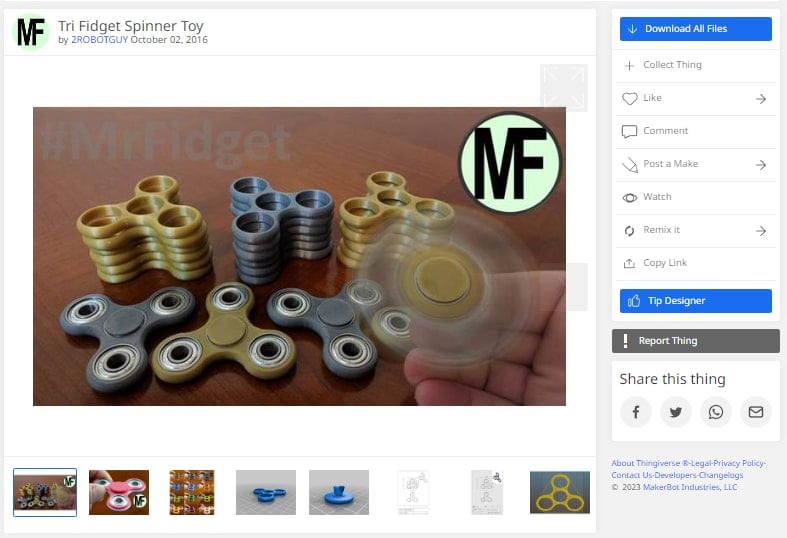 A cool 3D printer file you can 3D print on the Ender 3 is this Fidget Spinner model from Thingiverse.
It's a fun 3D printing project that many people love. The designer recommends printing the model at a 0.15mm layer height, along with 6 walls and 100% infill.
He mentions that the tolerances are exact and the ball bearings that you use in the fidget spinners need to be press fit in with a vice or similar tool. If you do experience any cracks in the model while fitting, increase the size of it by 1-2% and print again.
You'll want to use standard 608ZZ Shielded 8x22x7 miniature ball bearings, while the center bearing can be switched out for a 608ZZ/C ceramic ball bearing to increase the spin time.
One user mentioned that he prints batches of them in ABS since they pair well with the weight of the metal.
Another user recommends installing the bearings before starting with smoothing. When you're done, make sure the bearings fit tight.
There's a video below that shows you how this model works. Check it out before starting to print these Fidget toys with your Ender 3.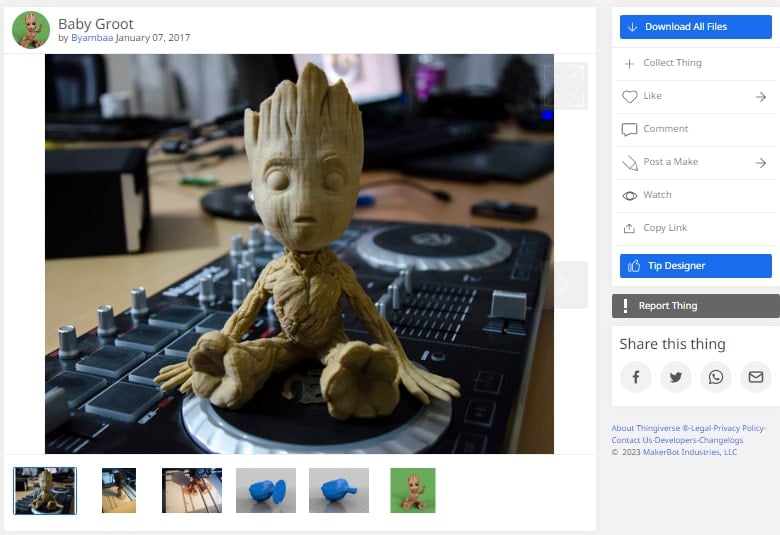 This Baby Groot model is another great 3D printer file that you can 3D print on your Ender 3. Baby Groot's unique design and popularity make it an interesting subject for 3D printing. It has a unique and recognizable design with intricate details.
The curves and shapes of Baby Groot's body, along with the bark-like texture on his skin, provide a great file that users love to create.
You can even use a wood filament to make the model look more realistic, as well as even paint the model with a paintbrush or an airbrush.
Check out this tutorial video to see how to complete this project with Ender 3 Pro.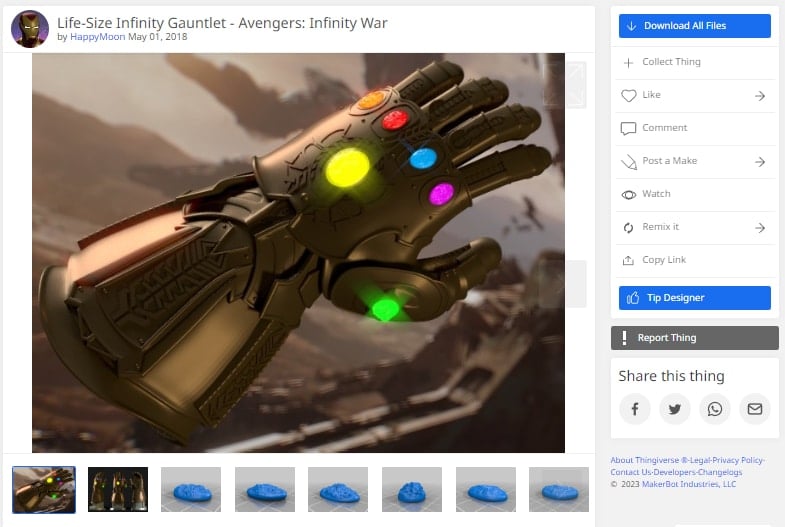 The Infinity Gauntlet is another popular choice for 3D printing enthusiasts, though not for beginners since it's a fairly big project. It's designed to fit an average adult's hand but can require some scaling as needed.
The materials can also vary depending on the preference and the files used, but most models are printed in resin, PLA, or ABS.
This 3D model is designed to be printed in several pieces, to be assembled afterwards. Once printed and assembled, the Infinity Gauntlet should be painted or finished for a more realistic look. You can try different pigments until you get the right color.
One user who has printed and painted his Infinity Gauntlet resin model said that food coloring is a good alternative to pigments. He stated that it can do a good job of making the "stone" look.
It's even possible to cast the stones by making silicone molds from regular PLA. One user even used pigments and embedded LEDs in them to make the stones look better.
If you are interested in building a 3D printed Infinity Gauntlet, check out this video.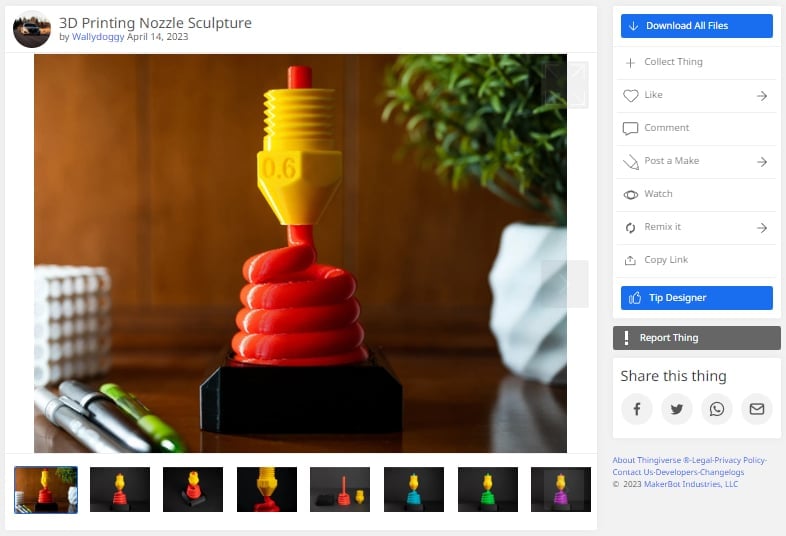 Another free file you can print on an Ender 3 is this model of 3D Printing Nozzle Sculpture. It is designed as a trophy or award that resembles an extruder of a 3D printer with filament going through the nozzle. The model consists of 3 pieces:
The base – It doesn't require any special recommendations regarding printing.
The extrusion pile – It is necessary to use supports on overhangs when printing this part. Make sure they have at least 70° to achieve optimal results.
The nozzle – For good stability, you need to print this part with a small brim so that its tip faces your printer bed.
You can choose any color for printing out the nozzle sculpture according to your preference. Once you're done, the extrusion pile should be set in the indent of the base.
Then the nozzle should be slid over the pile and that's it. It's worth noting that there's a little rib that ensures that the nozzle can't slide down.
One user says that the bottom/top contact should be removed for all the turns of the extrusion pile. That's because these hidden horizontal layers shouldn't be included. Consider this suggestion when printing this 3D sculpture.