Simple Anycubic Photon M3 Plus Review – Worth Buying or Not?
The Anycubic Photon M3 Plus is a fresh development from the resin 3D printer industry that brings new desired features that users have requested. I'd consider it an upgrade to the Anycubic Photon Mono X 6K since it has a similar foundation.
Disclosure: I received a free Anycubic Photon M3 Plus by Anycubic for review purposes, but opinions in this review will be my own and not bias or influenced.
This will be a simple review of the Photon Mono M3 Plus 3D printer, going through its features, specifications, unboxing and assembly process, leveling process, benefits, downsides, print results, and more, so stay tuned to figure out whether this machine is one for you.
First, we'll start with the features.
Features of the Anycubic Photon M3 Plus
9.25″ 6K Monochrome LCD Screen
Anycubic Cloud App
Smart Automatic Resin Feeding
Anycubic LighTurbo
Laser Engraved Checkered Build Plate
High Screen Contrast Ratio
Anti-Scratch Screen Protector
5-Inch LCD Touch Screen
Power Adjustment Setting
Dual Z-Axis Rails
Aluminum Resin Vat
9.25″ 6K Monochrome LCD Screen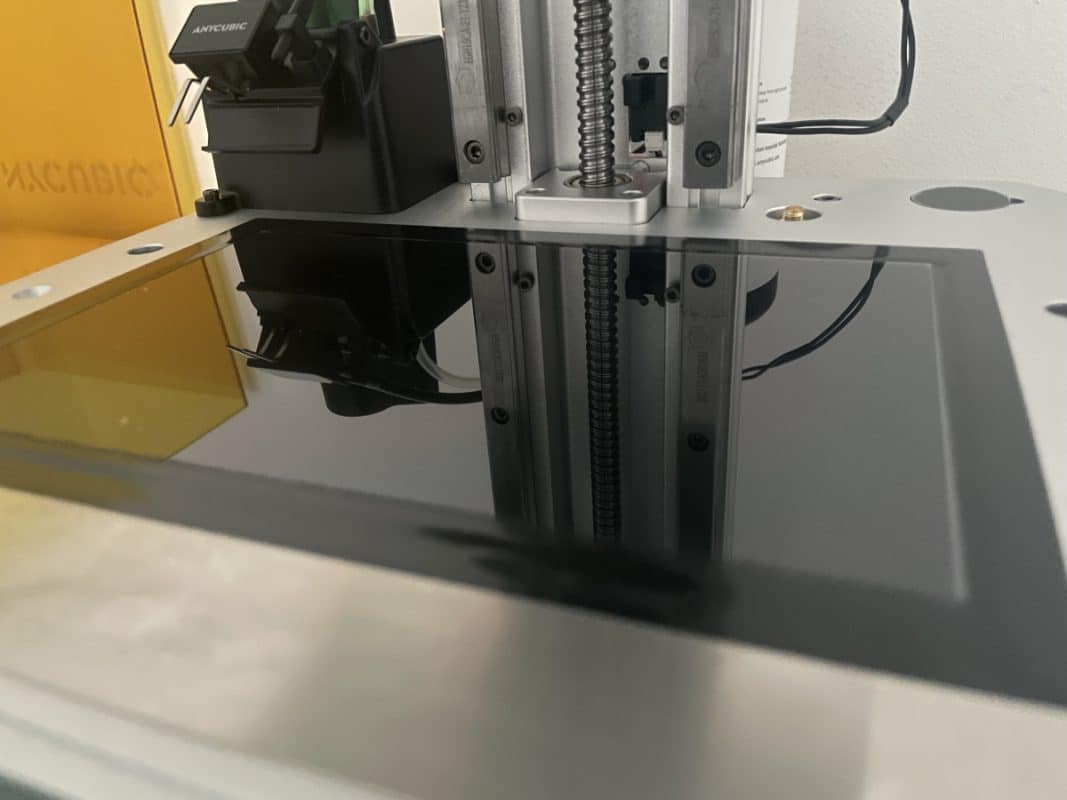 The screen on a resin 3D printer is a very important feature that provides the foundation for creating 3D prints. The Photon M3 houses a 9.25″ 6K monochrome LCD screen, along with an impressive 5,760 x 3,600 pixel resolution.
This level of resolution will provide your models with plenty of sharp details that can be seen and appreciated.
It also has a great screen contrast ratio of 350:1 which contributes to those print details. The resolution for the XY axis is 34 microns, while the Z-axis resolution reaches just 10 microns or 0.01mm.
Anycubic Cloud App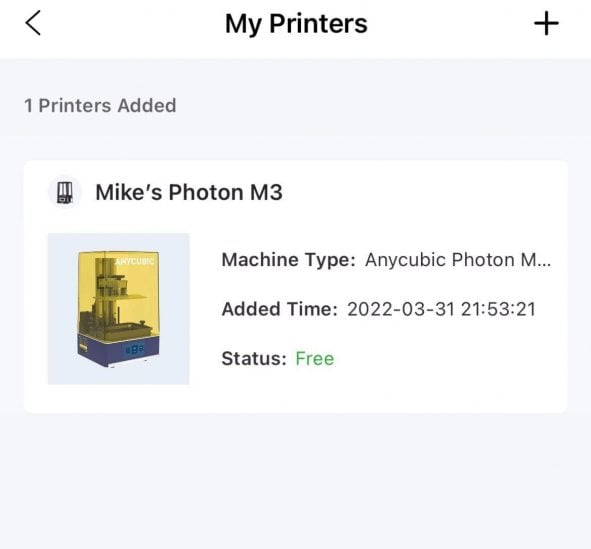 With the Anycubic Cloud App, you are able to transfer files directly through the Anycubic Cloud after you slice the models. Previously, you would have to use a slicer software and copy the file to a memory card, then insert the memory card into your print.
If you managed to accidentally bump into or remove the USB drive, you could experience a print failure.
Now, you don't have to worry about these things.
You can also check the printing status of your 3D prints straight from your mobile phone, remotely. Another thing you can actually do is control the printer (starting or stopping) at any time.
They have a cool management system where you can record every one of your prints through the Anycubic Cloud (print time, model size, parameter settings & more). You also have the ability to share the parameter settings of your successful models, or re-print them yourself.
Downloading new firmware is a lot easier now since you can do this directly online with just one click.
Smart Automatic Resin Feeding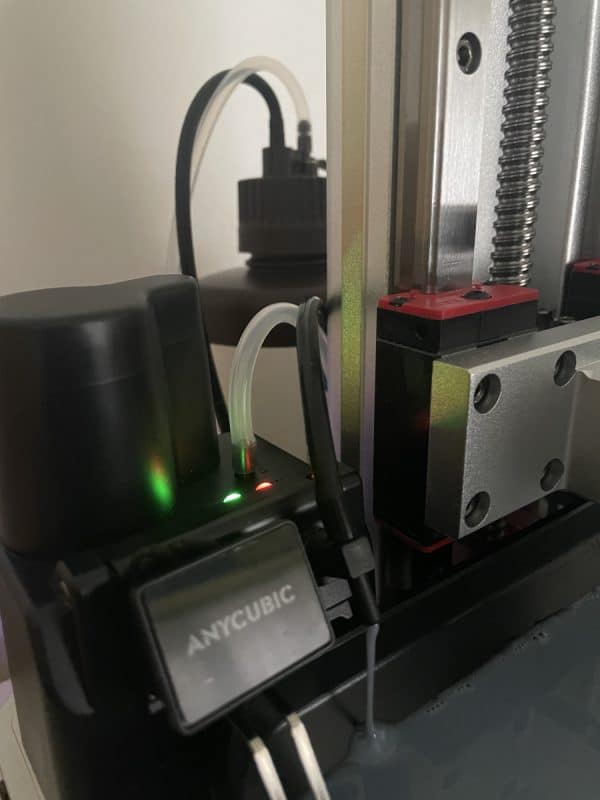 One of the key features of the Anycubic Photon M3 Plus is the new automatic feeding function. This allows you to automatically feed resin to your resin vat according to your preferences.
There is a pipe system that goes from a bottle of resin at the back of the printer, directly to the vat. It has a few sensors that measure when the resin is running low in the bottle, as well as in the resin vat.
Once detected, it will automatically fill up the resin vat if the resin is low. If the resin is low in the bottle, it should provide a warning to you letting you know the resin level is insufficient.
Setting this up is a pretty simple process.
Anycubic LighTurbo
The Photon M3 has a matrix light source called Anycubic LighTurbo, a mixture of Anycubic Light + Turbo. It provides users with a matrix light source UV lamp and lens with a 32-40mm interval (with the industry level being 16-28mm).
What this does is reduce the loss of radiant light energy by the lens brackets, and improves the overall utilization rate of UV light by over 10%. The level of UV light uniformity is known to be over 92%. You can expect to reach a printing precision of ±0.05mm.
Laser Engraved Checkered Build Plate
They have improved the build plate by incorporating a laser engraved pattern on the surface. After many designs and test runs, they found that this specific design helps to improve adhesion, leading to better printing success rates.
I found that prints do stick fairly well to the build plate, but you'll still have to use good bottom exposure settings to get it to stick more consistently.
Anti-Scratch Screen Protector
It comes with screen protectors that are anti-scratch which help to save your LCD screen from any resin spills. Many people have ruined their LCD screens by having resin leak out from a pierced FEP film, which then cures onto the screen.
Now, if you experience this FEP film leak, you can simply remove the screen protector that has the cured resin on top, then replace it with a new screen protector. This will save plenty of screens so I definitely appreciate this feature.
5-Inch LCD Touch Screen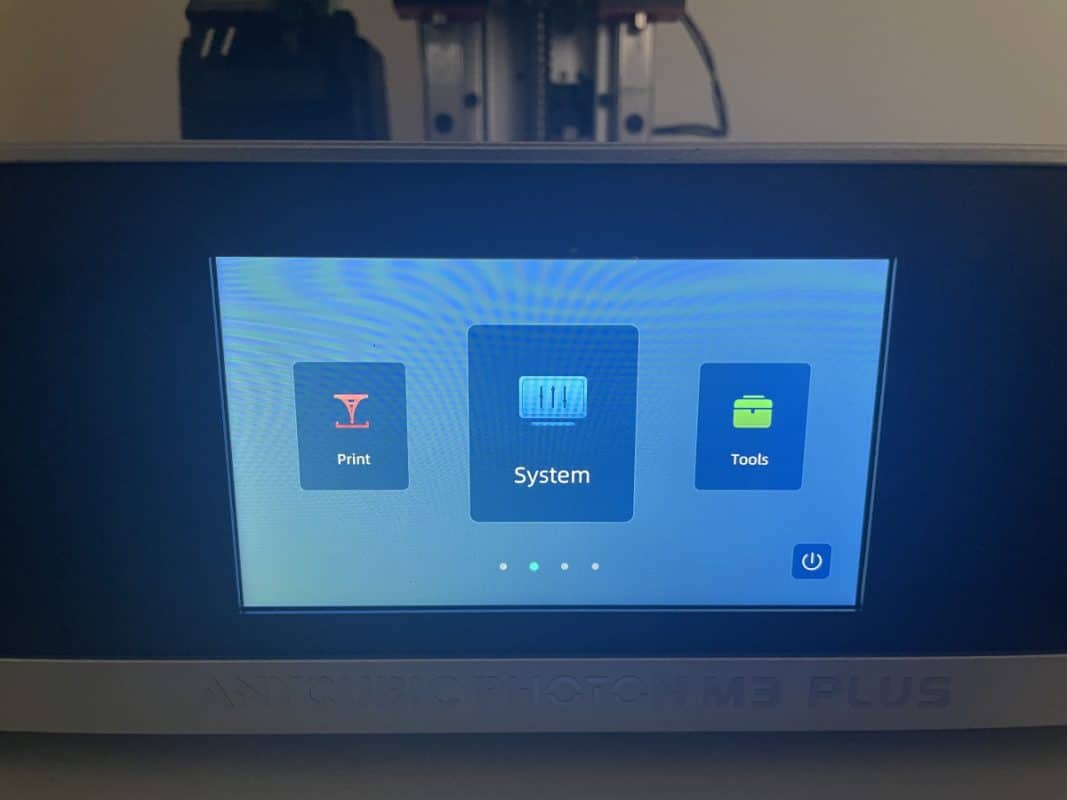 The modern LCD touchscreen is a very nice touch for the Photon M3, coming in at 5 inches for better operation and usability. The user interface is a lot smoother and incorporates segmented user settings so you can easily scroll through your options to view and change settings as you wish.
The touchscreen is accurate to the touch and provides you with plenty of information that you'll want to know about things like the progress of your print, tools to move the machine, as well as giving you access to exposure settings and much more.
Power Adjustment Setting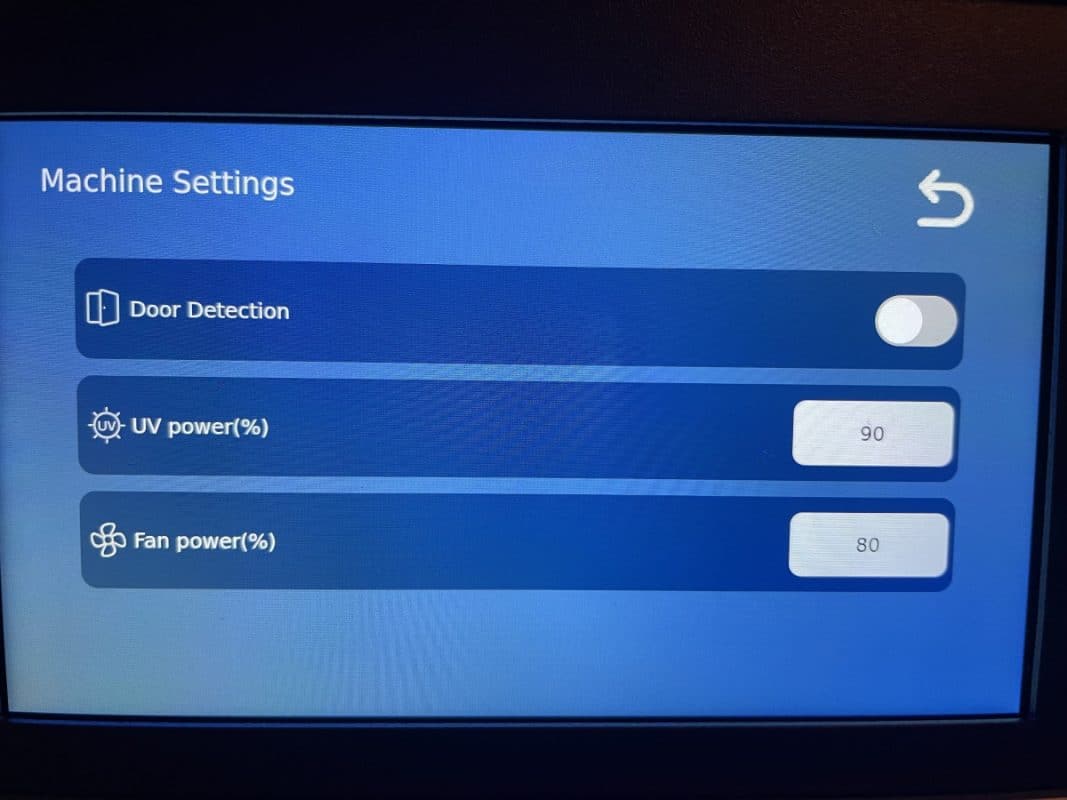 Similar to previous Anycubic releases, you have the ability to adjust your power setting percentages. This is a neat feature that opens up more options for 3D printing with some unique resins.
Some resins don't react very well to high UV power, so turning it down for those resins will result in better 3D prints.
The usual recommendation falls somewhere between 60-80%, but you can increase it further if you wish. Some people mention that using a higher percentage can cause your screen to deteriorate faster than the usual 2,000 hours for a monochrome screen.
Dual Z-Axis Rails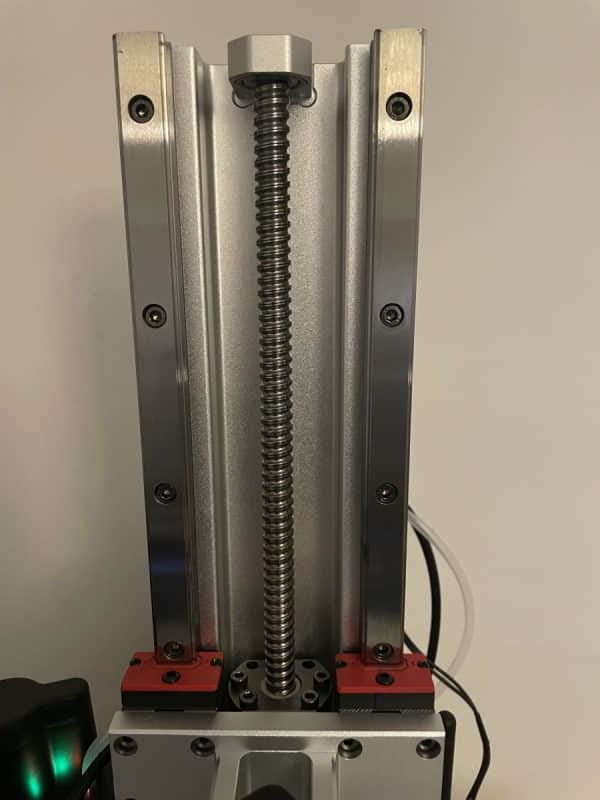 Having stability in your resin 3D printers is important for getting the best quality 3D prints. The dual Z-axis rails in the Photon M3 is a great feature that you'll appreciate when you get your own.
I also noticed just how much thicker the linear rail is compared to previous versions like the Anycubic Photon Mono X 6K. This should drastically reduce any wobble and vibrations that might occur during the printing process.
The machine movements itself also seem to be much smoother and quieter overall, which is a nice upgrade.
Aluminum Resin Vat
As usual for a resin 3D printer, the Anycubic Photon M3 comes with a nice aluminum resin vat. It has a lip in the bottom corner for pouring out resin, as well as a "MAX" line to let you know where the limit is for filling up resin so it doesn't spill out the top.
There is also quite a unique FEP film which has a kind of cloudy look to it, different from the usual clear films. The design means it's fairly easy to replace when needed.
Unfortunately it doesn't have a replacement FEP, so if it gets pierced, you'll have to buy some for yourself. I recommend to always keep a few FEP films on hand just in case something happens.
You can get something like the UniTak3D FEP Film (Pack of 5) from Amazon.
Specifications of the Anycubic Photon M3 Plus
Exposure Screen: 9.25-Inch Monochrome Screen
Printing Volume: 5.9 liters / 199.1 ounces
Print Size: 197 x 122 x 245mm
Printing Platform: Laser Engraved Aluminum Alloy Platform
Light Source: Parallel Matrix Light Source (40 LED Beads)
Machine Leveling: 4-Point Manual Leveling
Printing Accuracy: 6K (5,760 x 3,600 pixels)
Printing Speed: ≤100mm/hour
Control Panel: 5-inch Resistive Touch Screen
Data Input: USB-A 2.0 & 3.0 interface
Power Supply: On/Off switch
Power Input: 144W rated power
Machine Dimensions: 47.5 x 36 x 29 cm (HW)
Machine Weight: ~12kg
Benefits of the Anycubic Photon M3 Plus
Very fast printing at 100mm/hour
Has a large build volume compared to most resin 3D printers on the market.
Doesn't run out of resin for large prints when you use the autofill feature
You save money on possible screen replacements due to the useful screen protector that's provided
Resin vat has a "Max" mark so you don't overfill it, and a lip to help pour resin out
Professional and clean design that looks great
High quality 3D prints due to the modern LCD screen
Runs pretty quietly so you aren't disturbed while it's operating
Downsides of the Anycubic Photon M3 Plus
Prints can stick too well to the build plate with the wrong bottom exposure settings
Doesn't have a rubber seal for the lid so it isn't airtight
Unfortunately it doesn't come with a spare FEP sheet in the instance that you pierce the film.
The writing on the screen can get quite small when choosing a model to print
Unboxing & Assembly of the Anycubic Photon M3 Plus
Here's the main package for the Photon M3 Plus, a pretty large box.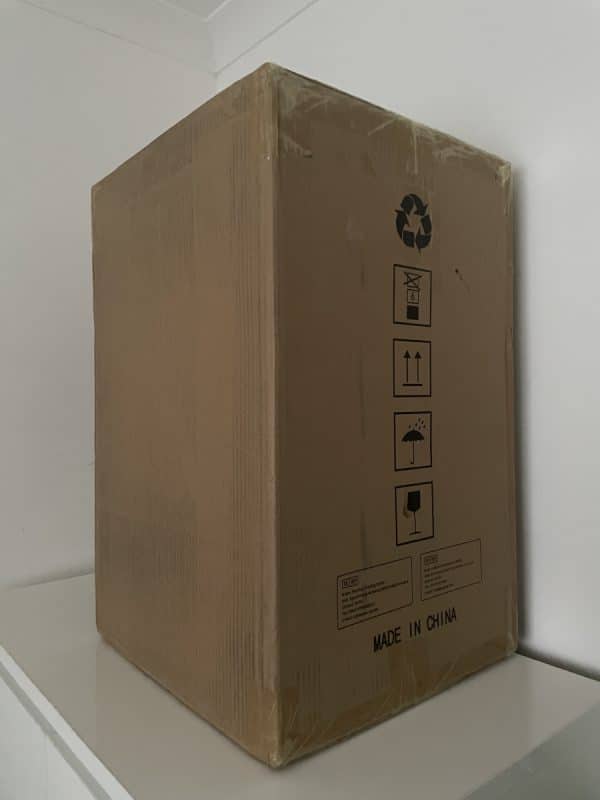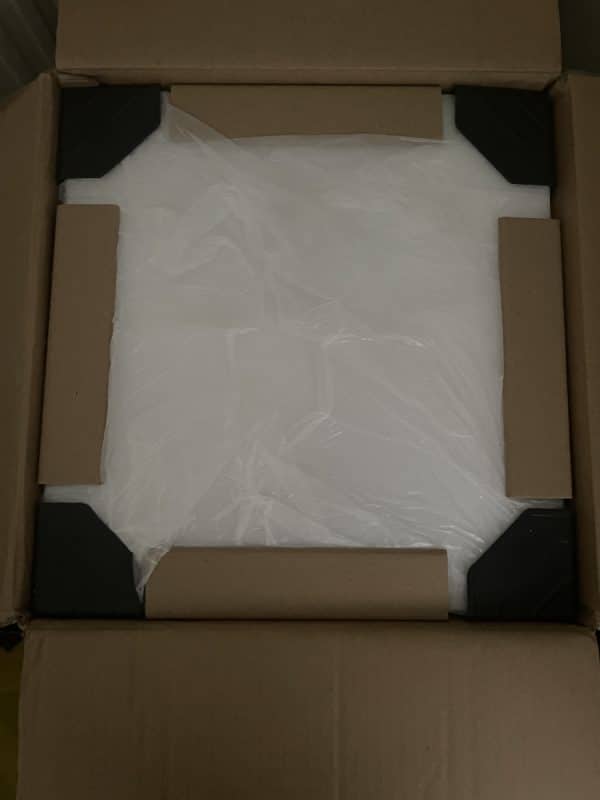 It is packaged up very tightly and securely so all your items should arrive safely.
Here are all the contents of the package laid out.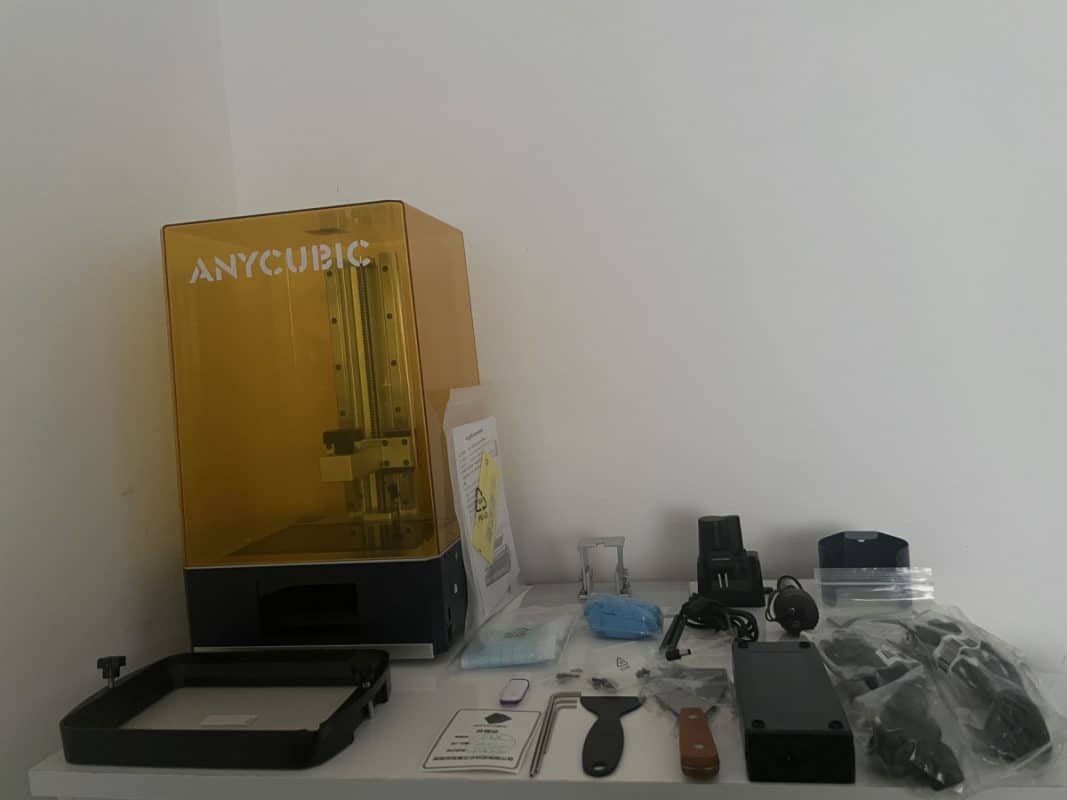 It takes some basic assembly to get the automatic resin feeder going, mainly attaching the bracket to the back of the printer, then attaching the tubes into the correct locations on the specialized bottle cap.
Here's the finished product with the two sets of tubes inserted into the bottle cap and through the feeder. The manual is very helpful for setting everything up.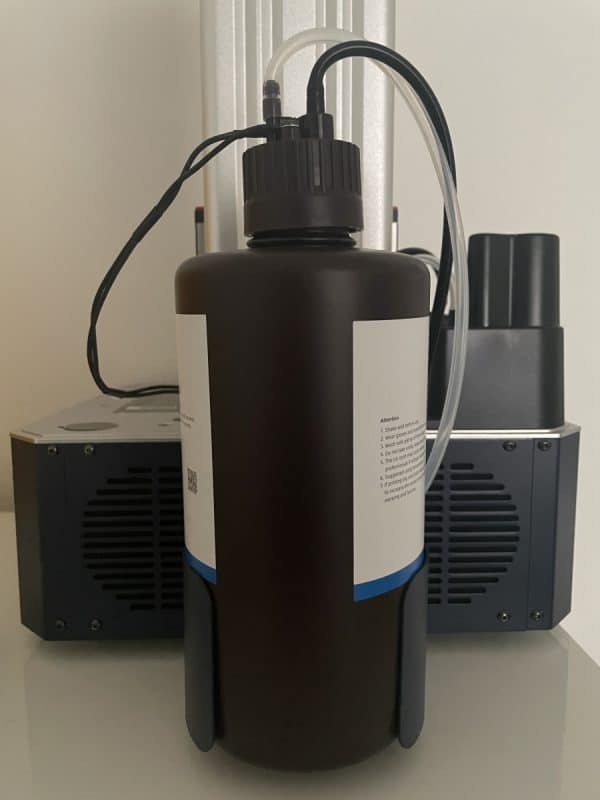 Leveling Process of the Anycubic Photon M3 Plus
The leveling process for the Anycubic Photon M3 Plus is fairly basic:
Loosen the top four screws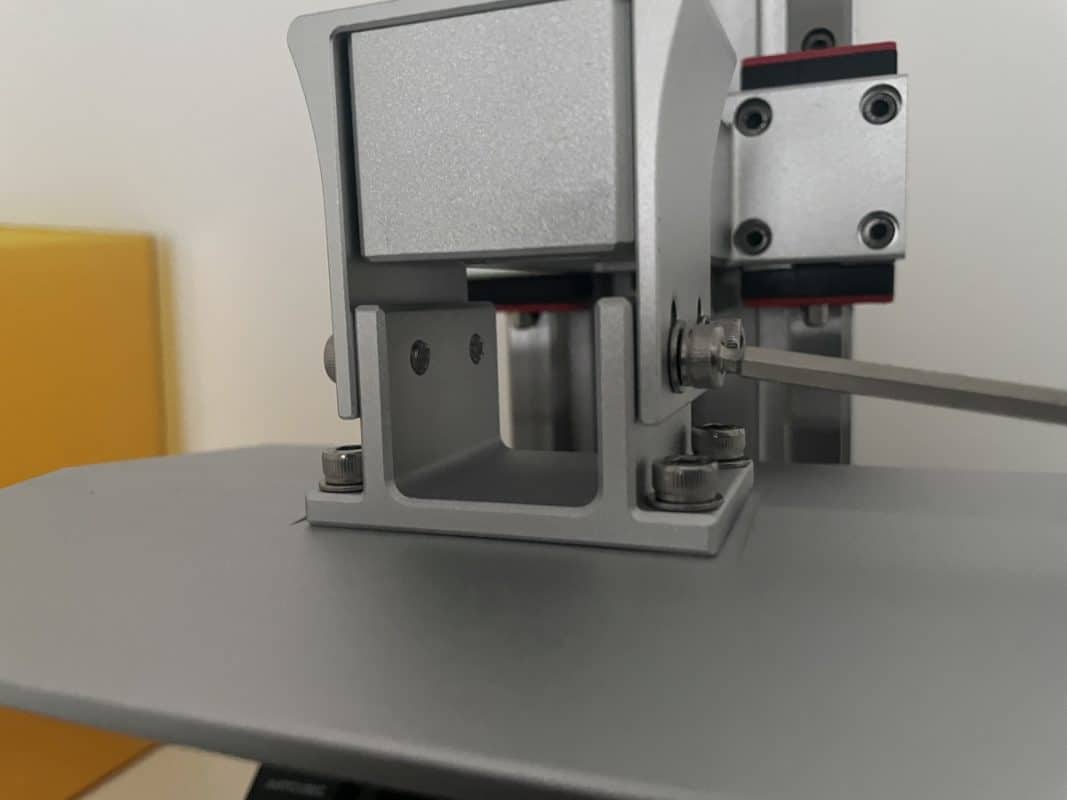 Place your leveling paper on top of the screen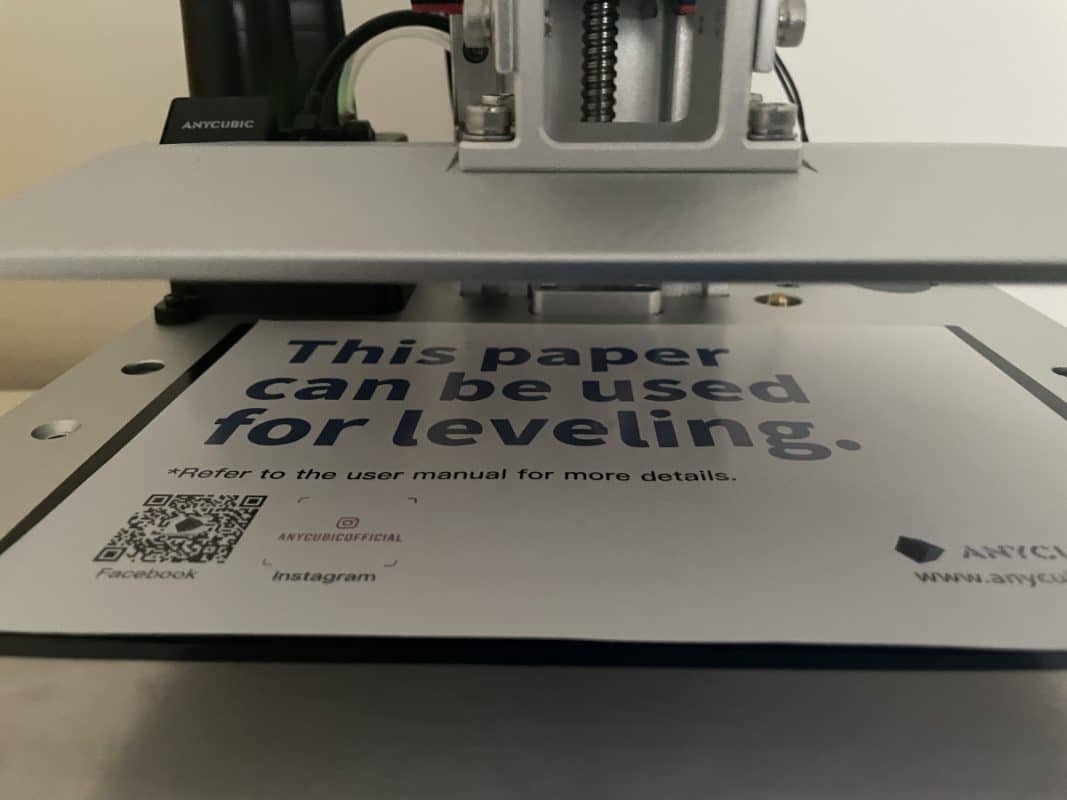 Press the Home button on the printer until the build plate lowers all the way.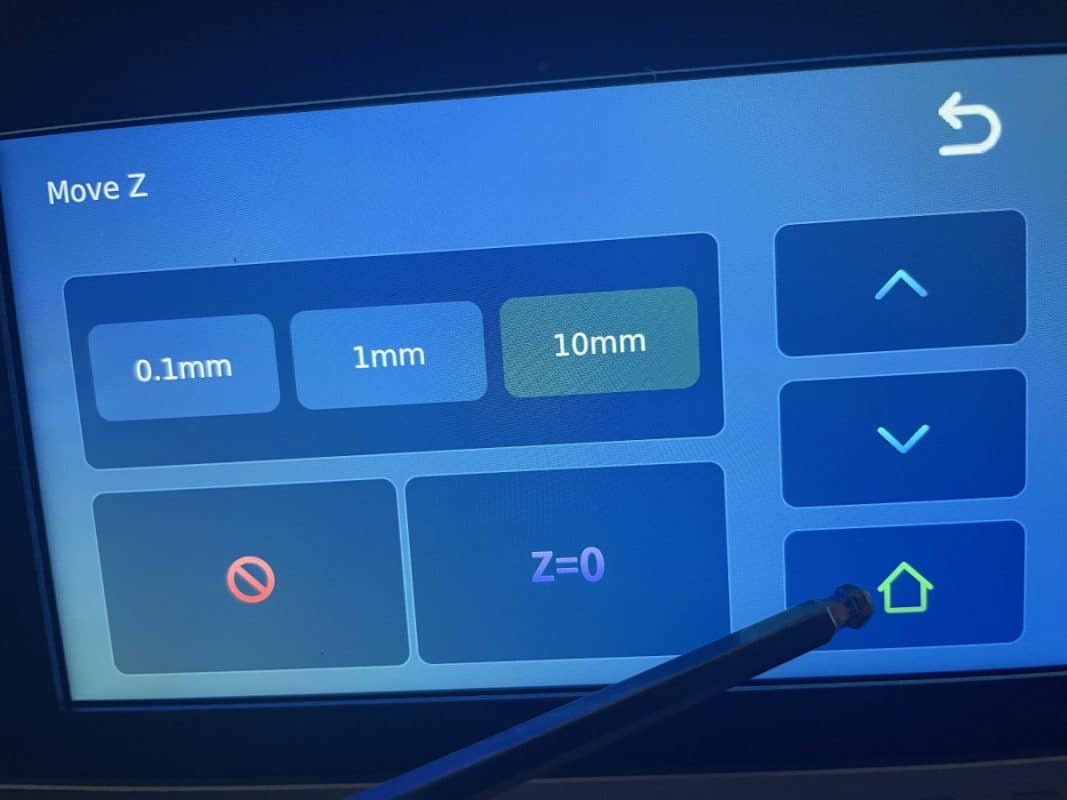 Put slight pressure on the build plate while tightening up the four screws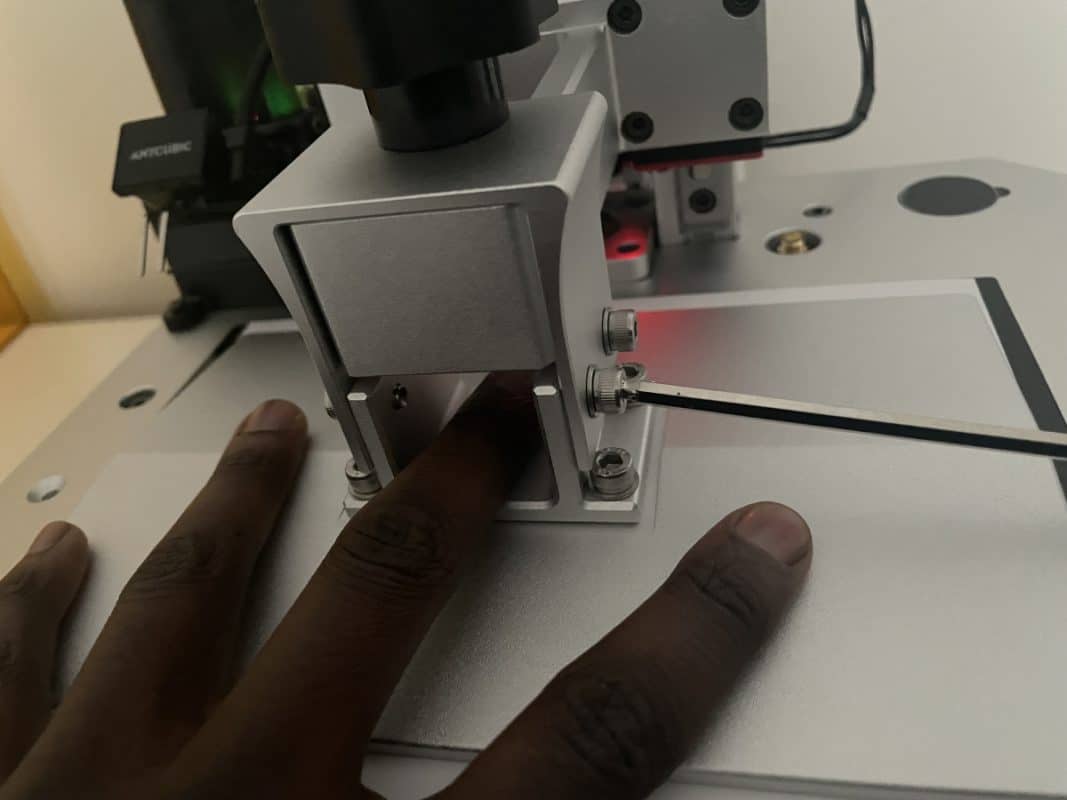 Press z=0 to set the zero position on the build plate
Your build plate should now be leveled.
Print Results of the Anycubic Photon M3 Plus
Here are some 3D models created on the Anycubic Photon M3 Plus.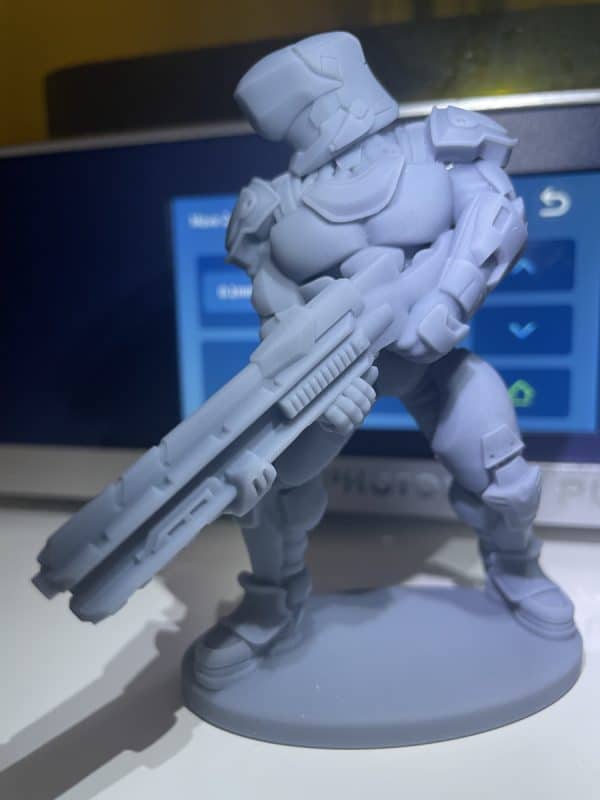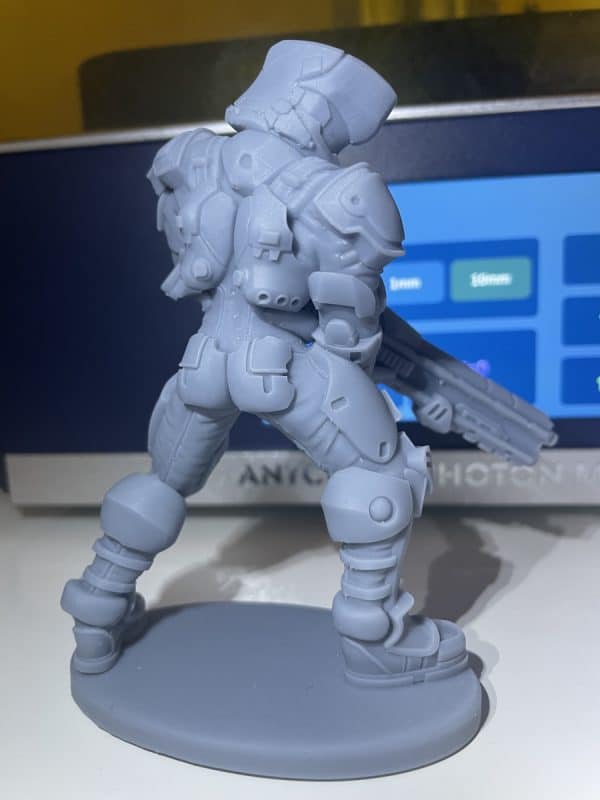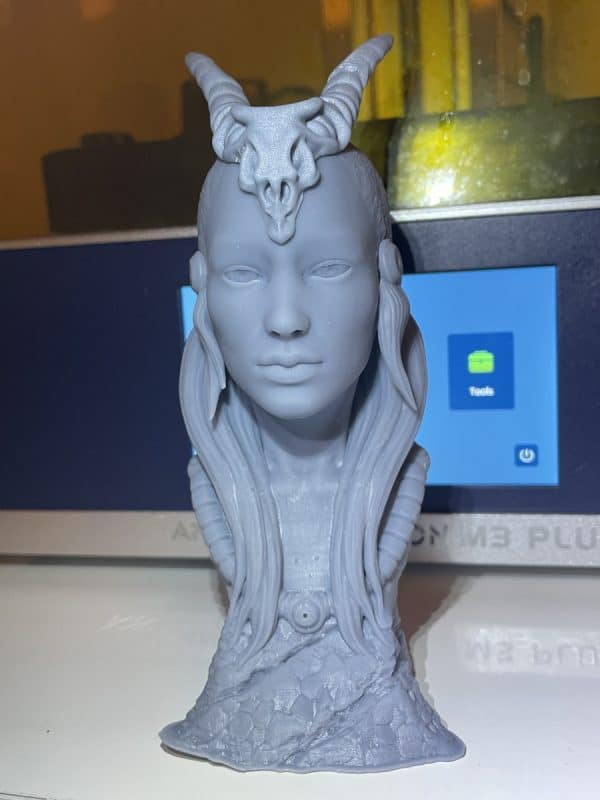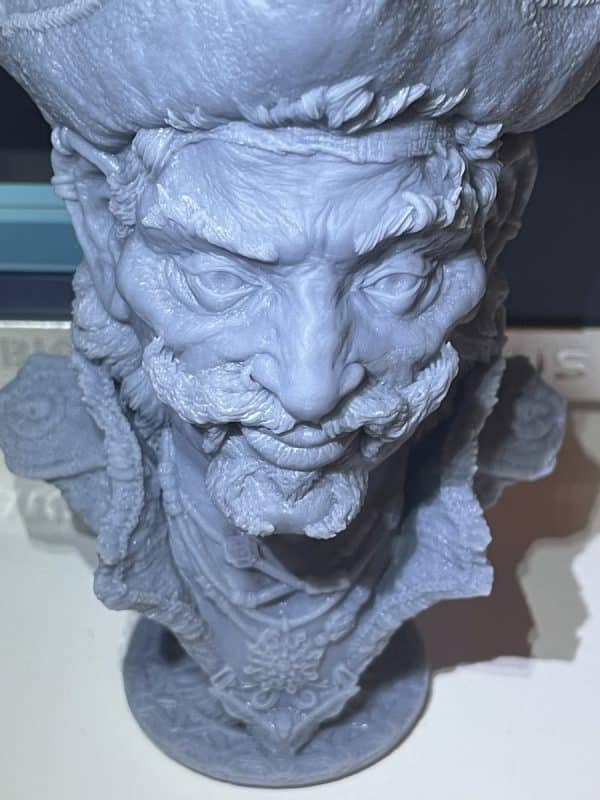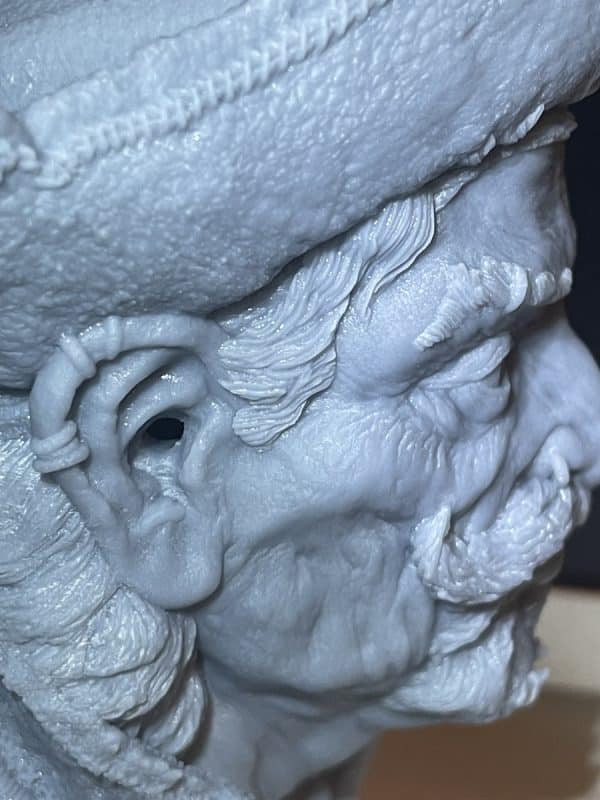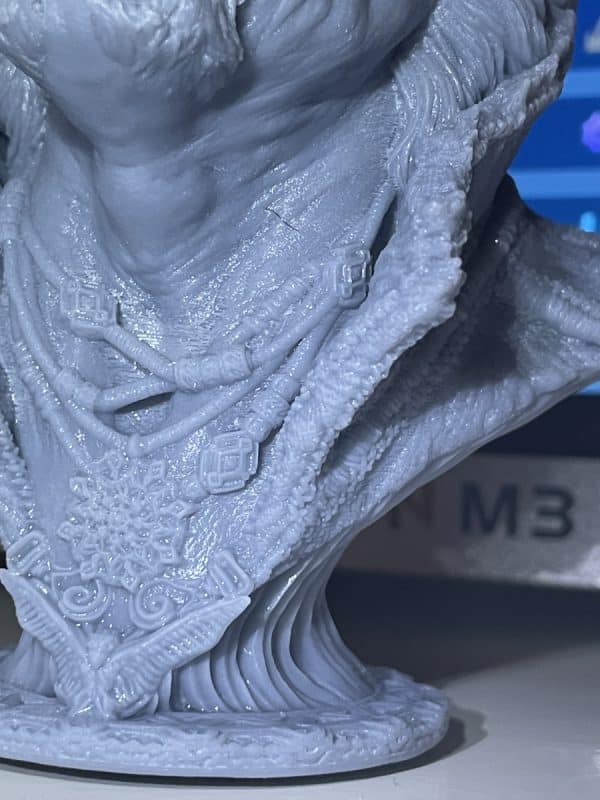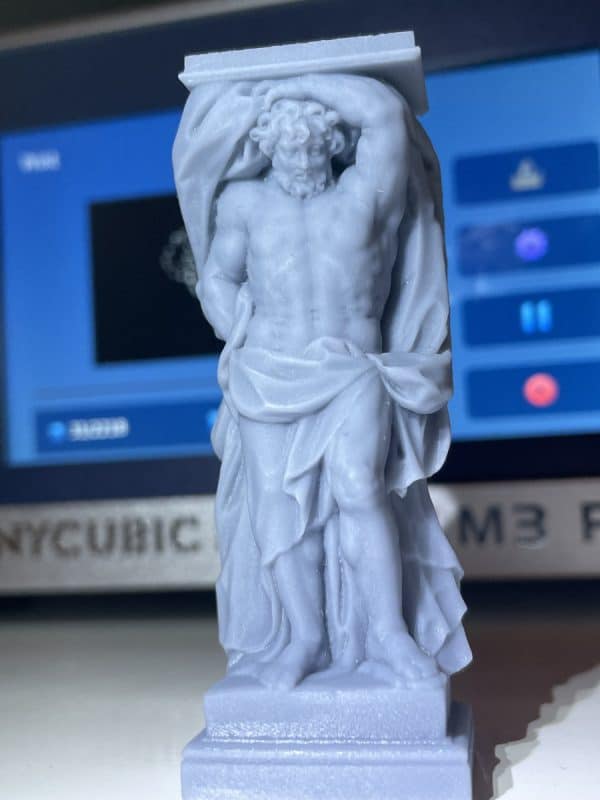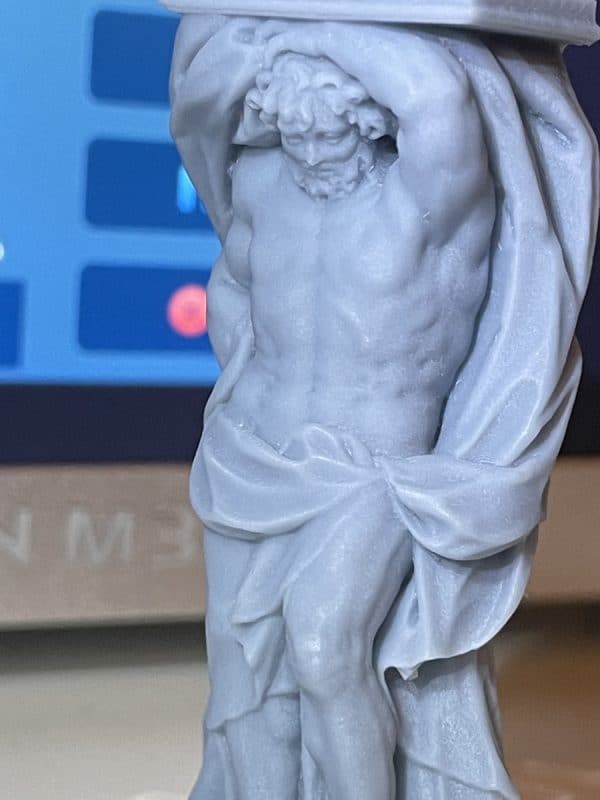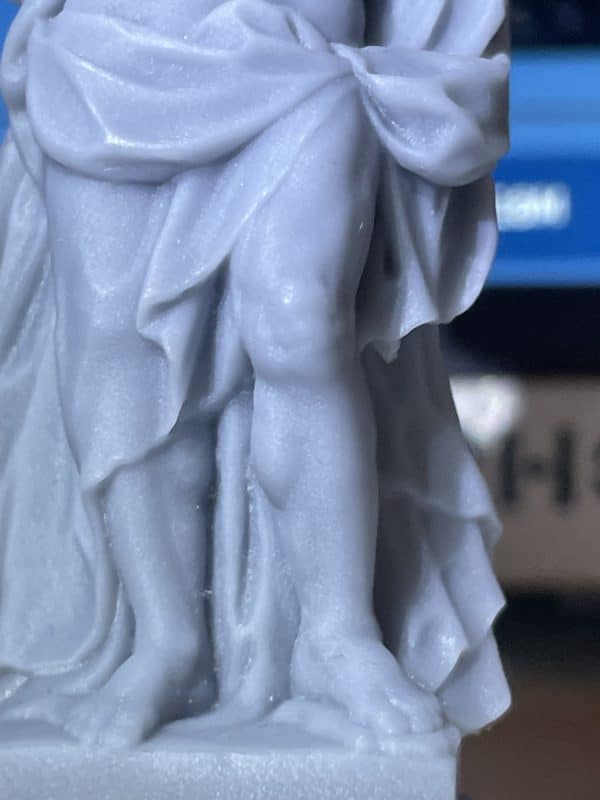 Verdict – Worth Buying or Not?
The Anycubic Photon M3 is a great 3D printer that produces high quality models, along with having some really useful features above many other 3D printers, mainly the automatic resin feeder.
It does have a lot of similarities to the Anycubic Photon Mono X 6K such as the build plate size and screen resolution. The user operation through the touchscreen interface is a nice improvement for adjusting settings and controlling the printer.
I'd say that the Photon M3 is a machine that's definitely worth buying if you're looking for a larger resin 3D printer.