Simple Anycubic Kobra Go Review – Worth Buying or Not?
The Anycubic Kobra Go is an interesting machine that has been released with the intention of being a beginner-friendly 3D printer that is competitively priced and easy to operate.
I decided to give this 3D printer a review to give people a nice visual and insight into just how well it works from start to finish. I'll go through the features, specifications, benefits, downsides, other customer reviews, unboxing & assembly process, then print results.
Disclosure: This is a sponsored blog post, but all opinions in this review will be my own and not bias or influenced.
Now let's get into the review, starting with the features.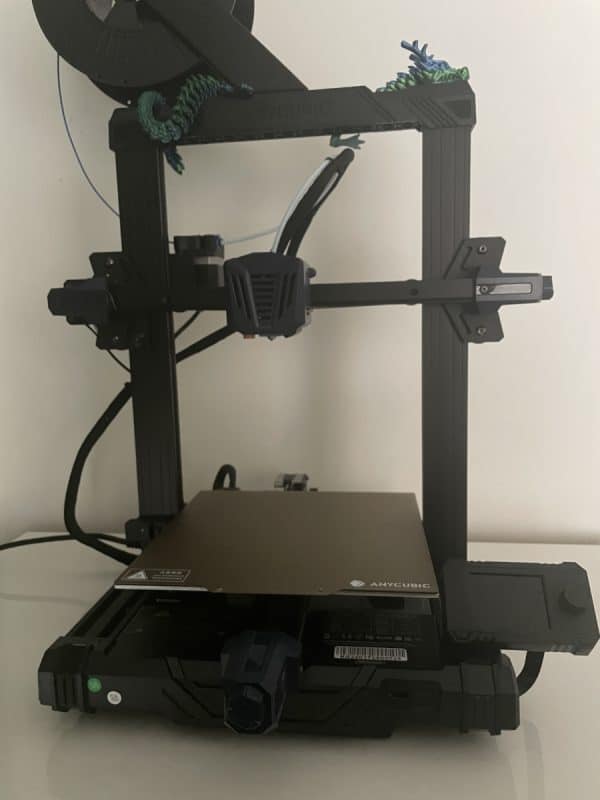 Features of the Anycubic Kobra Go
Anycubic LeviQ Automatic Levelling System
PEI-Coated Metal Sheet
Power Off Resume Printing
XY Axis Belt Tensioner Knobs
Compact Design & Large Build Volume
Modular Design
Anycubic LeviQ Automatic Levelling System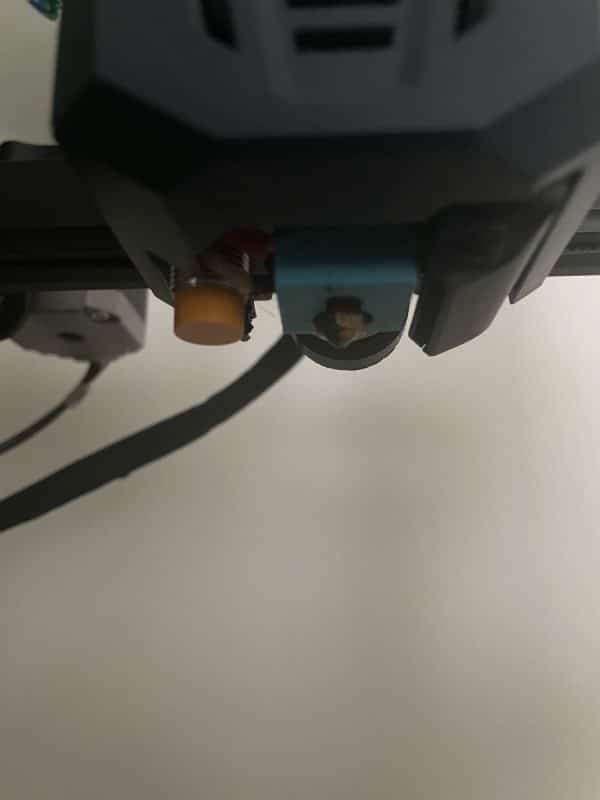 The Anycubic Kobra Go has an interesting levelling system called the Anycubic LeviQ. It's an effective automatic levelling system that allows you to skip that regularly manual levelling stage that's common with standard filament 3D printers.
You'll just have to adjust your Z-offset in order to level your 3D printer to a good standard. This is a much faster method of levelling which I found very useful.
PEI-Coated Metal Sheet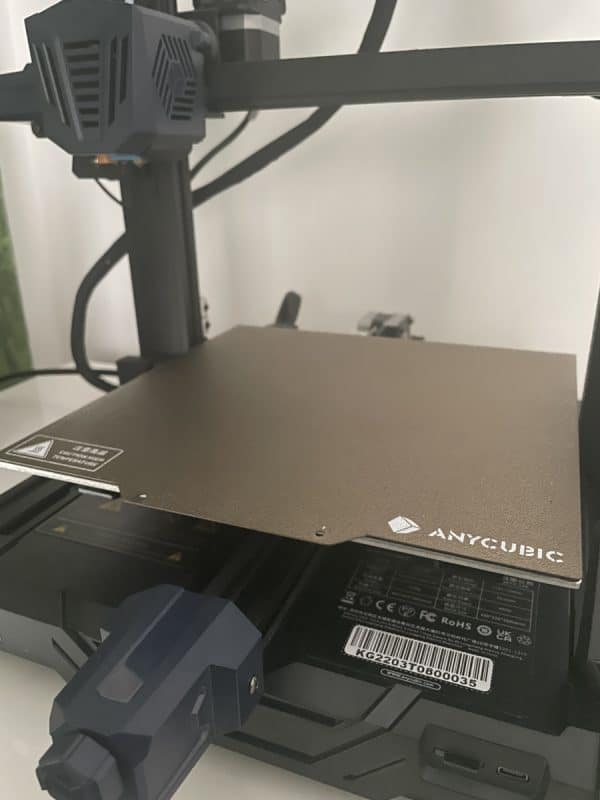 3D printers are starting to use PEI coated metal sheets more often and I'm all for it.
These surfaces work really well with multiple materials and usually have great adhesion in my experience. When you set your bed temperature properly and have a nice levelled bed surface, 3D prints should stick really well.
If they don't, it means your bed surface is either dirty, your bed isn't levelled, or your bed temperature needs adjusting. One of the best things about a PEI surface is how models will start to release after they cool down, making it much easier to remove.
Then you can either take the print off, or even remove the PEI sheet and flex it to pop it off.
Power Off Resume Printing
A great feature that is useful for 3D printers is having the power off resume printing feature. This is a nice safety net that memorizes the 3D printer's last position if your power turns off for any reason, which can then be resumed once the power is back on.
I've not had to use this feature many times on a 3D printer, but when I do, it's very worth it. The Anycubic Kobra Go has this nice backup feature just in case you experience a electricity cut, or you accidentally remove the power.
XY Axis Belt Tensioner Knobs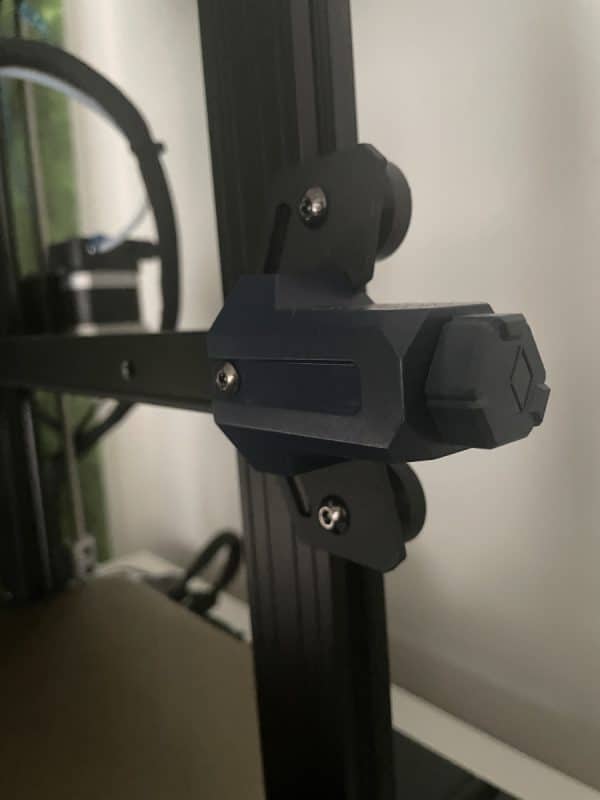 Keeping your belts well tensioned is important for getting the best 3D print quality. This 3D printer has belt tensioner knobs on the X and Y axis so you can easily tension your belts. Over time, they can start to loosen up due to all the back and forth movement.
It's a lot better than the older style where you had to manually adjust the tension.
Compact Design & Good Build Volume
The design of the Anycubic Kobra Go is nice and compact while having a good build volume size of 220 x 220 x 250, similar to that of many standard medium 3D printers.
Putting this machine together is done in 5 main step. You can watch some great tutorial videos to help you with assembly, or follow the instruction manual that comes with it.
Specifications of the Anycubic Kobra Go
Build Volume: 220 x 220 x 250mm
Nozzle Size: 0.4mm
Max. Printing Temperature: 260°C
Max. Hot Bed Temperature: 110°C
Display: 2.4″ LCD Screen with Control Knob
Machine Dimensions: 443 x 445 x 490mm
Max. Printing Speed: 100mm/s
Compatible Materials: PLA, ABS, PETG, TPU
Filament Run-Out Detection: Optional
Levelling System: 25-Point Automatic Levelling
Z-Axis: Single Threaded Rod
Machine Weight: 7KG
Benefits of the Anycubic Kobra Go
Simple levelling system so you can save time with not doing manual levelling
Professional looking design that will look great anywhere
Belt tension adjustment knobs make it easier to tighten belts
Great adhesion with the PEI bed surface & models release easily
Downsides of the Anycubic Kobra Go
Not a lot of options on the control screen for making adjustments like e-steps
Small LCD screen might make it hard to read things
Can't tram the bed since they are no bed leveling knobs
Customer Reviews of the Anycubic Kobra Go
The Anycubic Kobra Go is well received by many people who have it for 3D printing.
Nikko Industries made a great review that you can watch below. He commented how he loves the build plate since 3D prints popped right off, and his first Owl Test Print came out flawlessly.
One user who reviewed the Anycubic Kobra Go said that the auto levelling was easy to use, just needing to press the button to do the levelling procedure. They loved the simple packaging, having large labels so you know what is what.
They didn't like that the system menu was too limited in what you can control. Another thing is not having bed leveling knobs so you can't tram the bed. The user had issues with larger 3D prints since they had a warped bed, but could print smaller models fine.
This might be a quality control issue or something happening during transit, I didn't have this issue myself.
Check out the video below by Roland Med, giving 5 reasons why he thinks the Anycubic Kobra Go is better than the Ender 3.
Unboxing & Assembly of the Anycubic Kobra Go
The unboxing and assembly process of the Anycubic Kobra Go was a pretty good one. The box comes in a nice compact package.
The parts are in special cut out foam so they fit very nicely. There are a few layers of parts so make sure to look at everything in the box when taking the pieces out.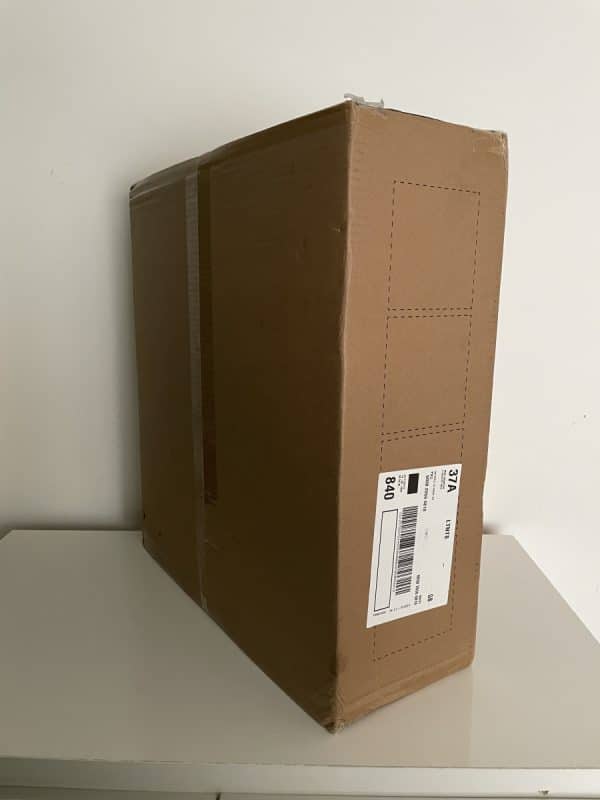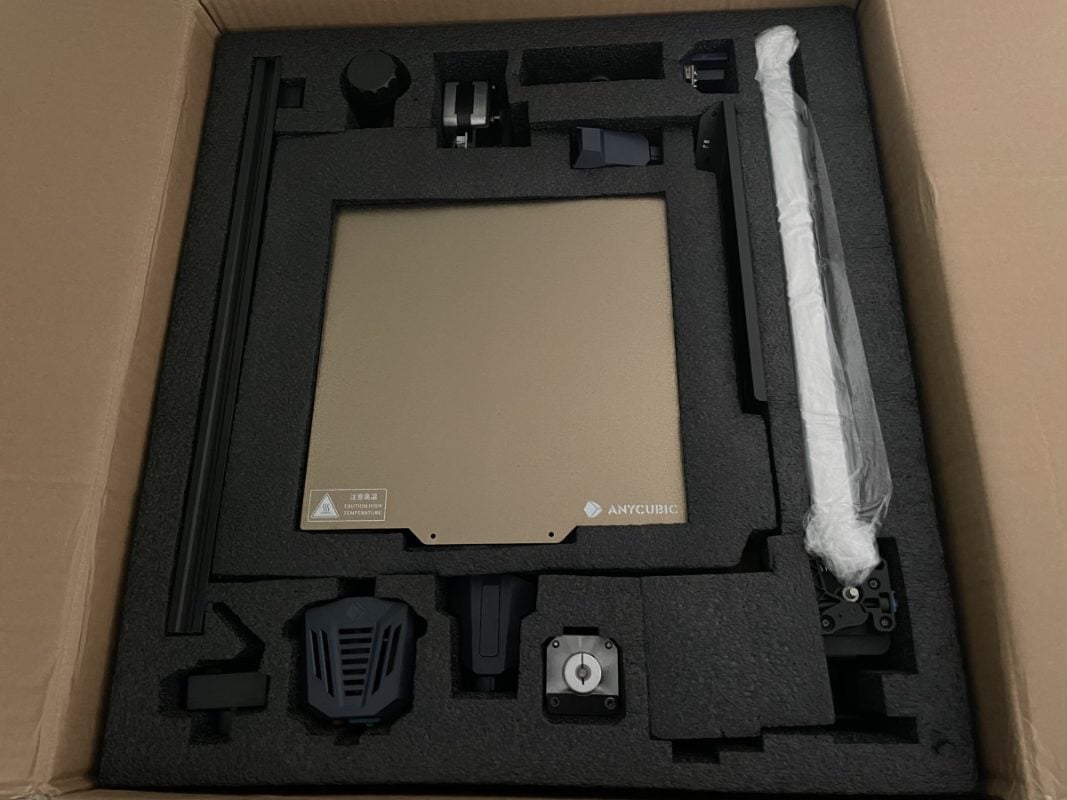 I recommend to take out all the parts and have them out. You can also match them up with the pieces in the instruction manual to ensure you aren't missing anything.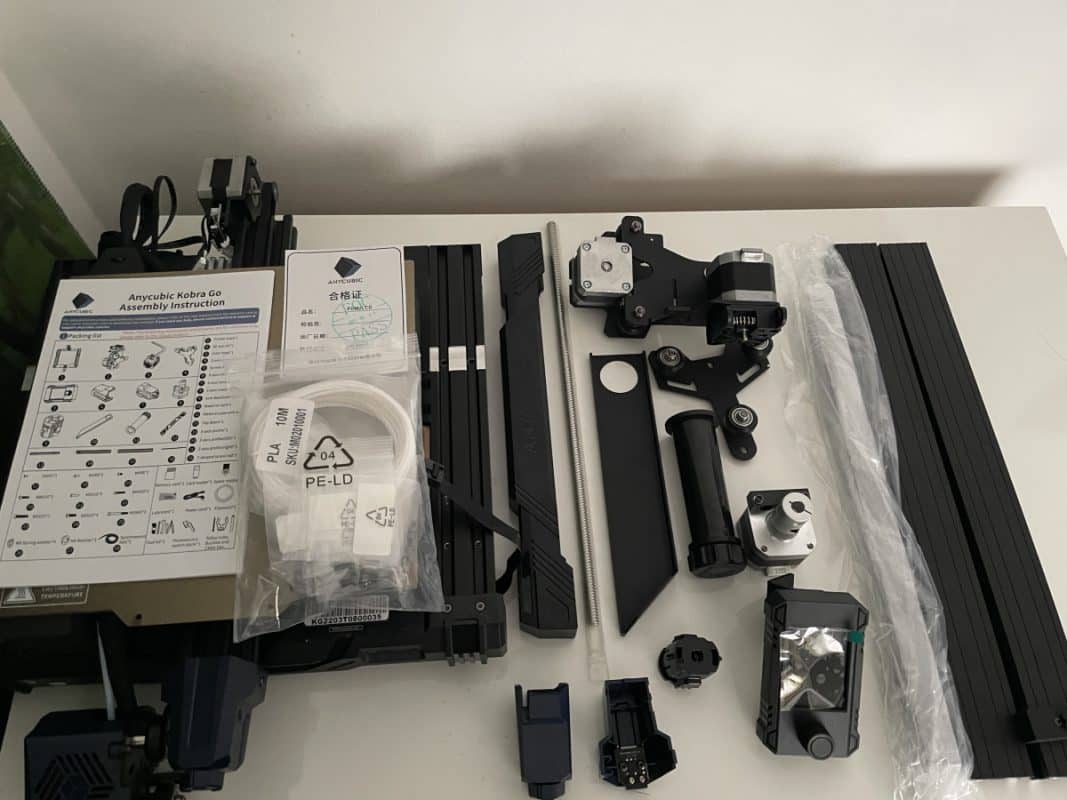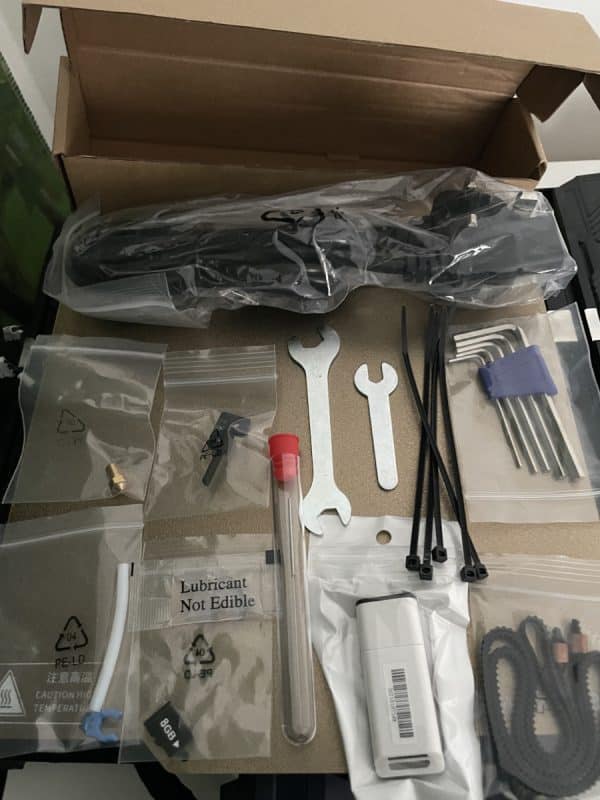 The assembly process has five main steps. The hardest step is assembling the X axis gantry with the belt and belt tensioners. Other than that, the assembly process is pretty simple.
I'd highly recommend watching a video so you can get a better visual of how it comes together.
You just attach the vertical extrusions on the 3D printer's base, put the leadscrew and stepper motor in, assemble the X axis, attach that to the vertical frame, then put the top bar on , along with the spool holder. It then needs the LCD screen to be attached on.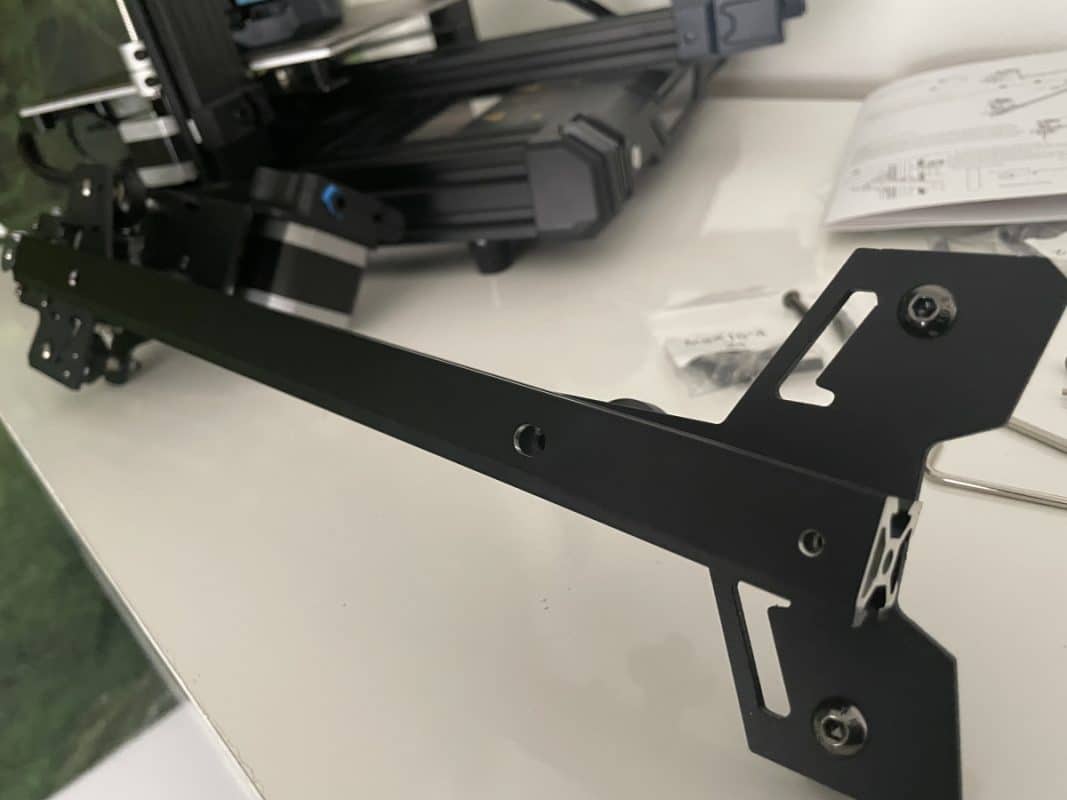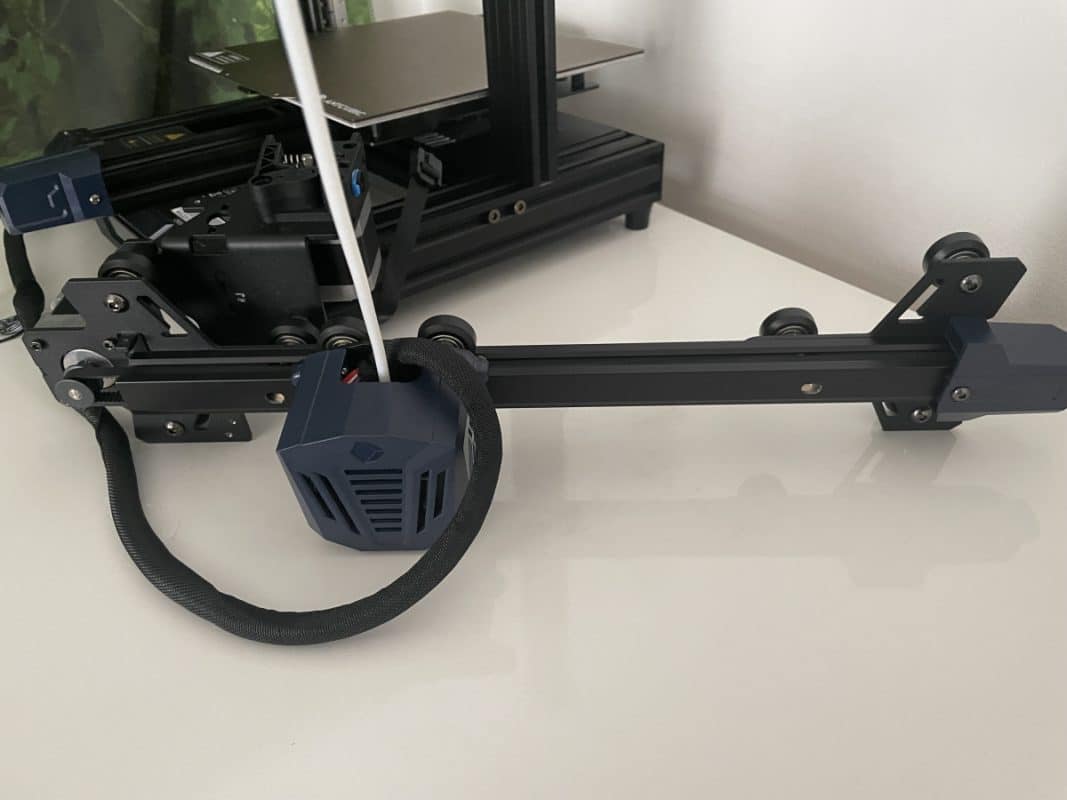 Here's what it looks like once it's all assembled.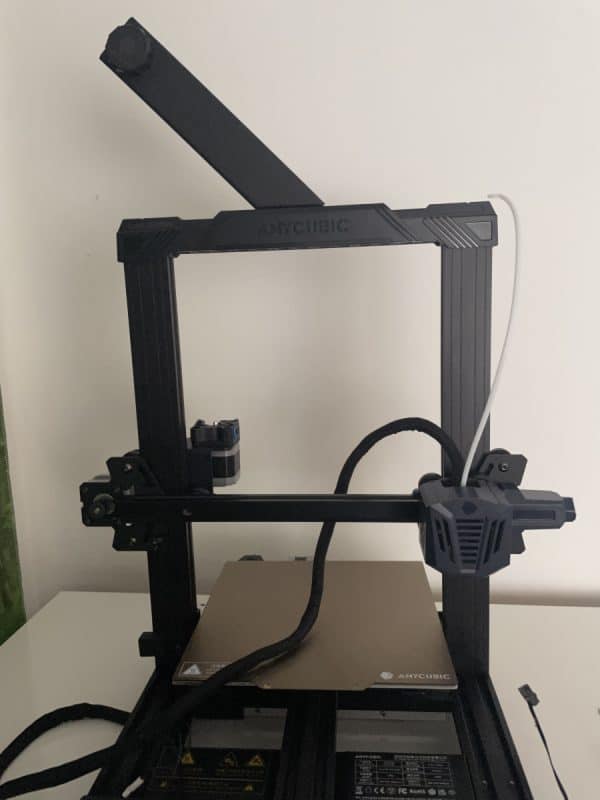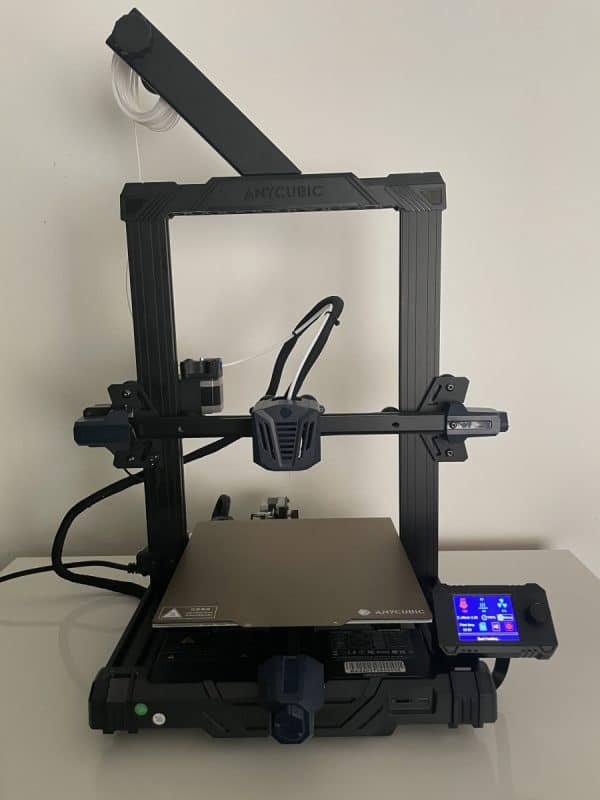 Another step that you want to do is to adjust the eccentric nuts on the X & Y axis so they have a good level of tightness. These are basically what make the wheels on axes connect to the frame, so if they are loose, it won't move so great, and if they are tight, they can start to bind.
The video below goes through the assembly process really well.
The leveling process for the Anycubic Kobra Go is simply select the auto-levelling option on the 3D printer, then an adjustment of the Z Offset setting. My one got a good level at -0.12mm for a great first layer.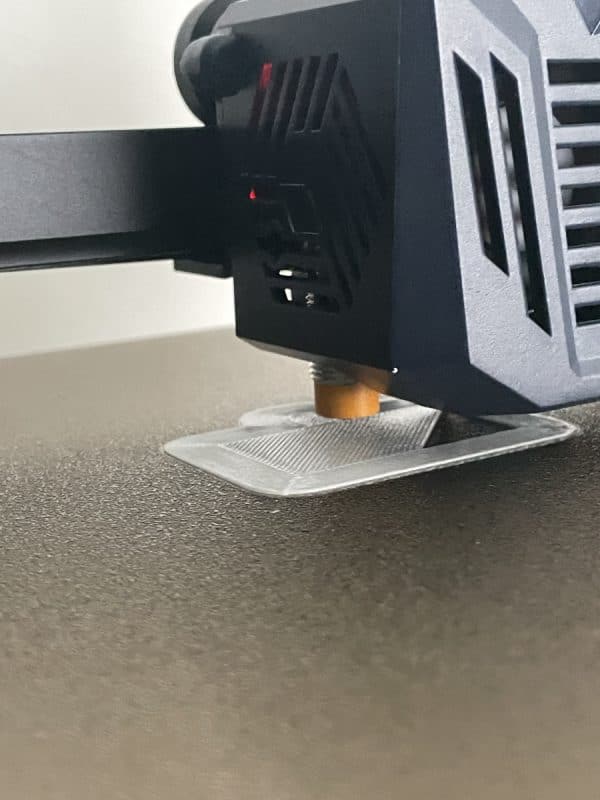 Print Results of the Anycubic Kobra Go
Anycubic Owl Test Print
The first print I did was the Anycubic Owl test print that came on the USB in a white PLA. It came out pretty well, showing nice detail all the way through.
This purple vase came out really nicely on the Anycubic Kobra Go. It's a lovely sparkling purple PLA from ZIRO. You can find this Vase #689 design on Thingiverse.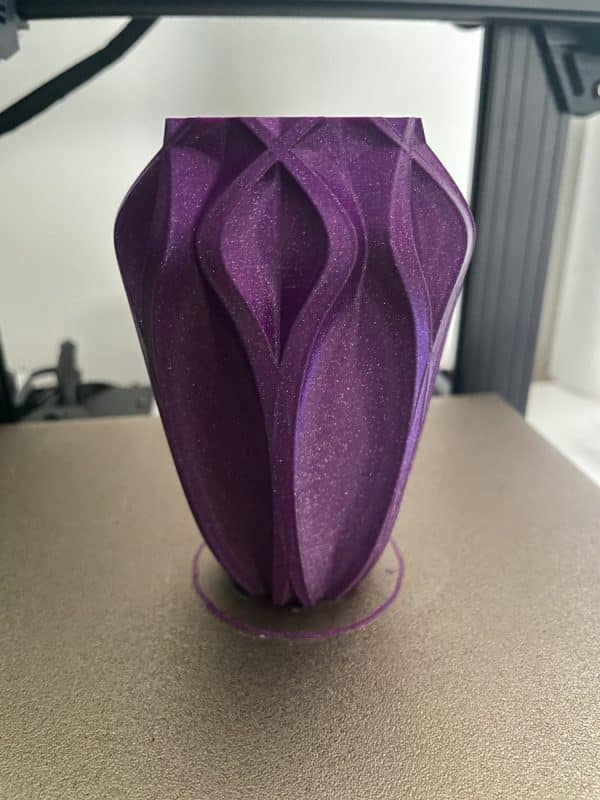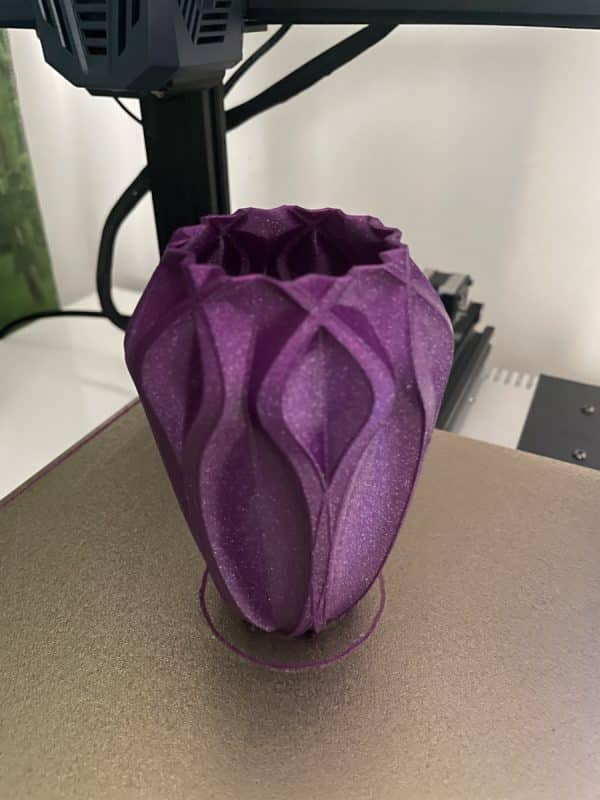 The 3D Benchy is a classic model that tests the abilities of a 3D printer, giving tests such as bridging, overhangs, writing, and more. It came out really well on the Anycubic Kobra Go.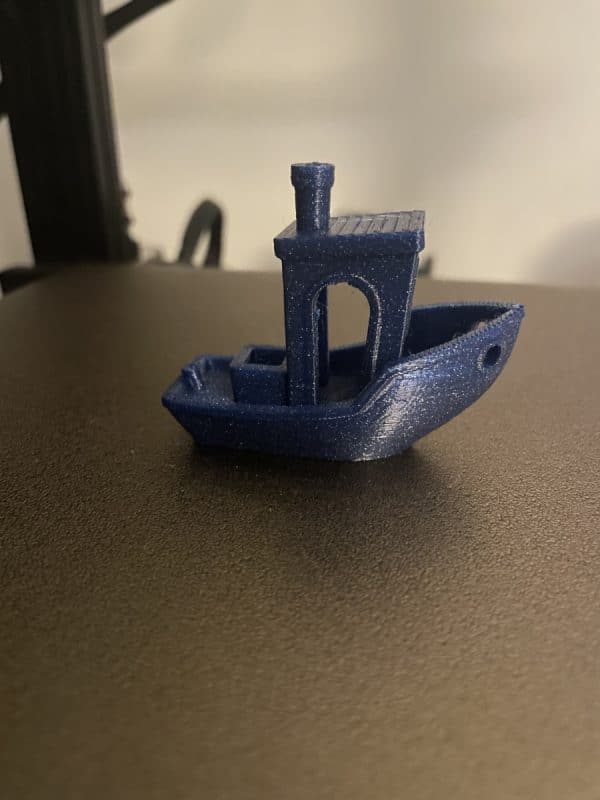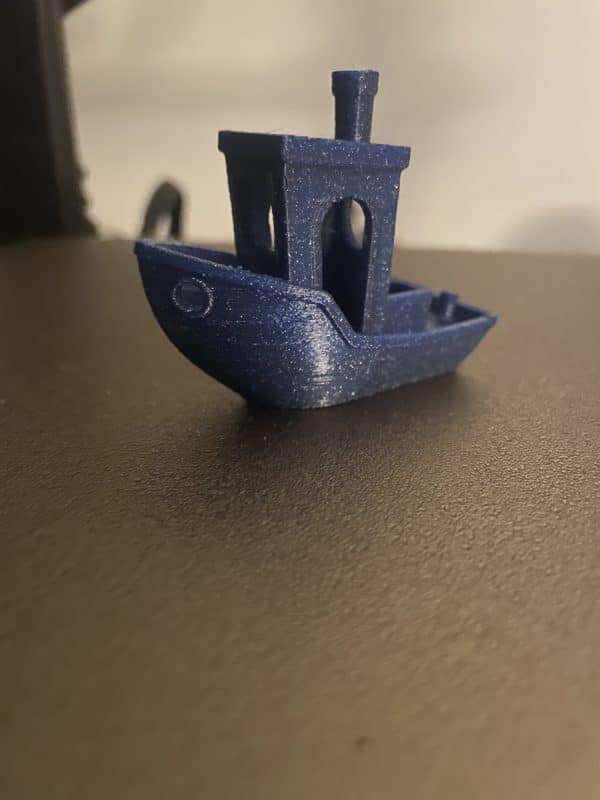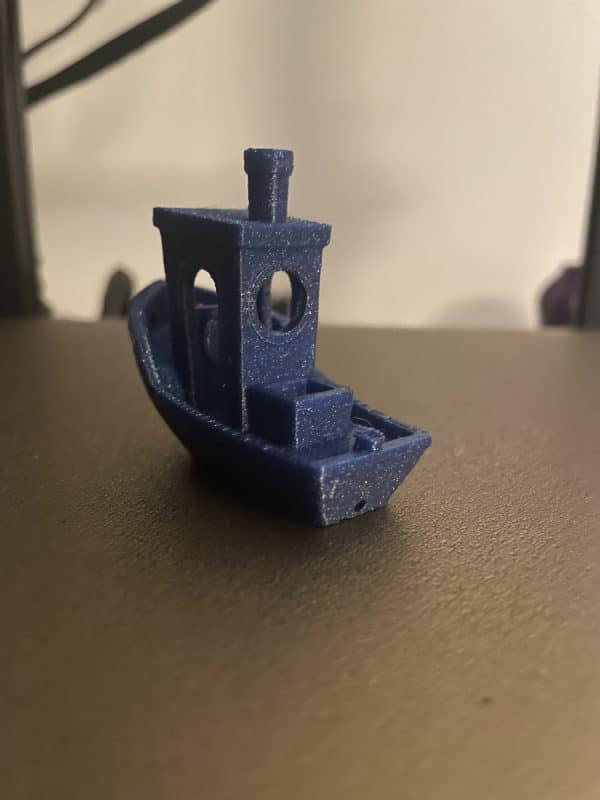 I really like this Treebeard model by Fotis Mint which you get by getting his Patreon. It's done in this RS Pro Blue/Green PLA Filament. You can see plenty of detail in the face, beard and even the eyes.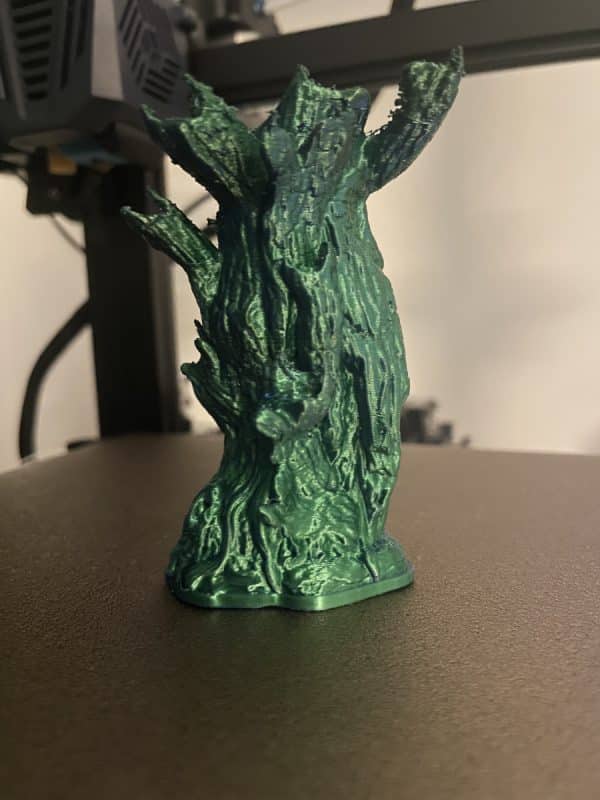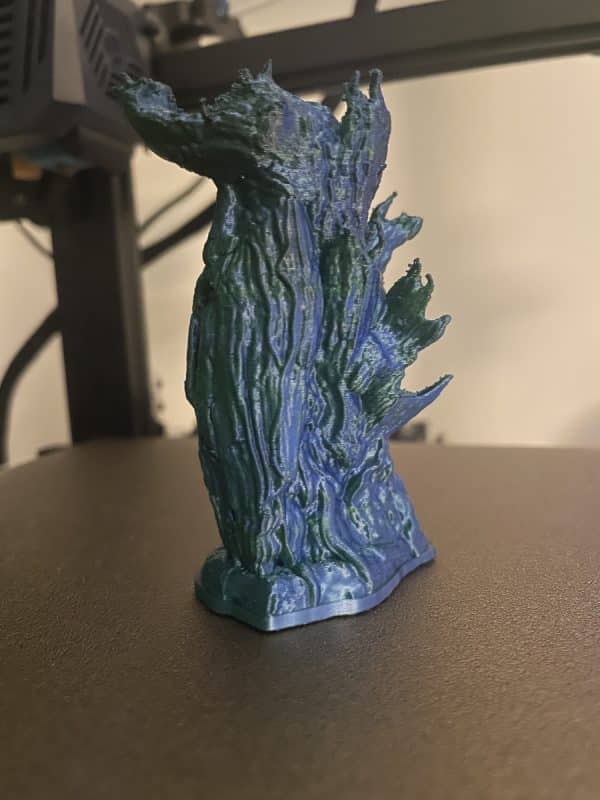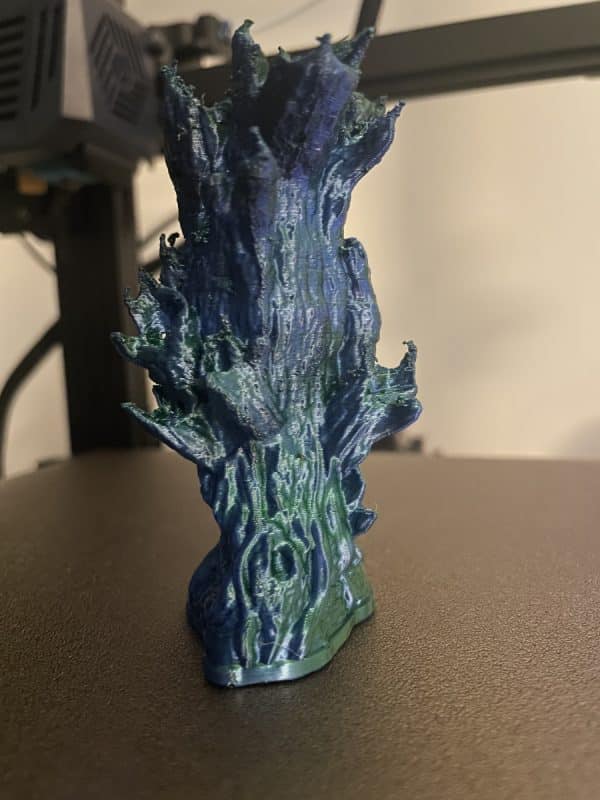 Finally, we got this great Leonidas 3D model, also from Fotis Mint. This one came out really well, other than the beard I didn't support. It's in the same blue/green PLA, and looks great from top to bottom.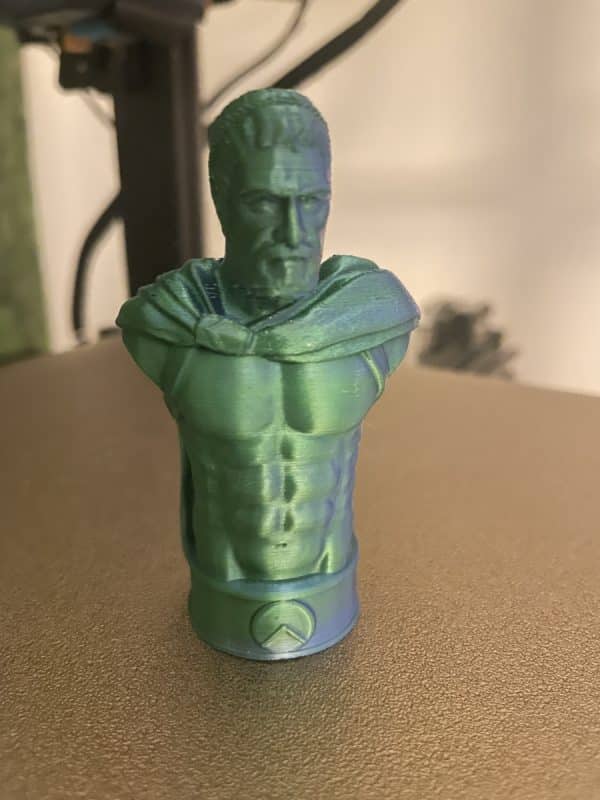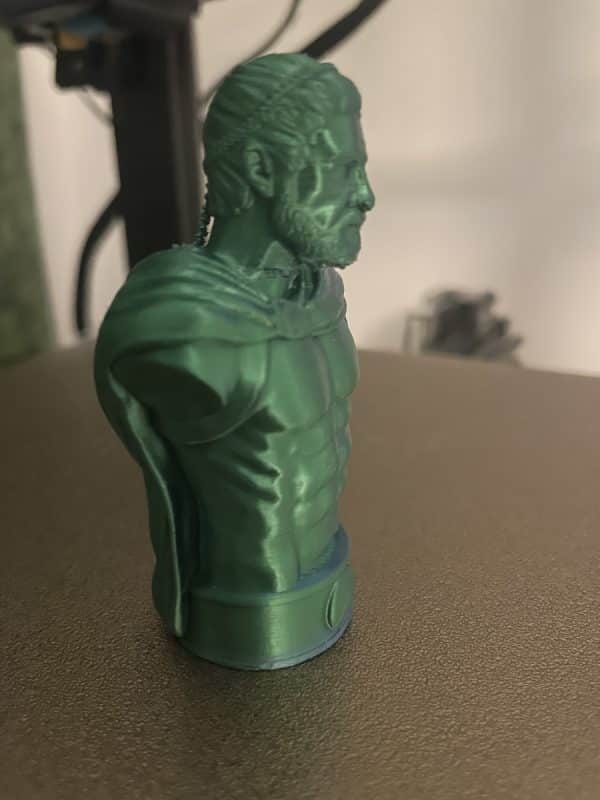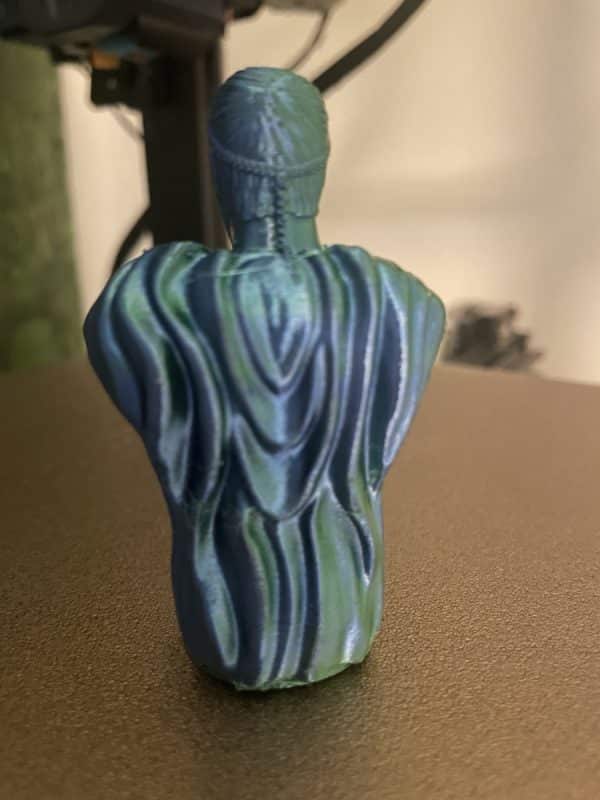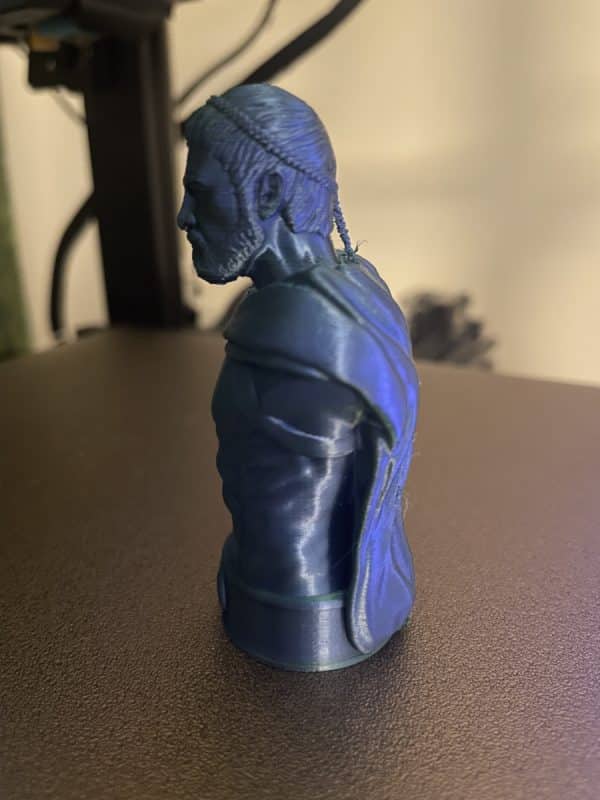 Verdict – Worth Buying or Not?
The Anycubic Kobra Go is a 3D printer which I'd highly recommend to beginners, as well as people with plenty of 3D printing experience. Not only is the quality amazing, but the features are great, and the price is surprisingly competitive.