QIDI TECH New Generation Series III, The Ultra-Fast, High-Performance Printer (Sponsored)
QIDI TECH New Generation Series III
QIDI TECH is an advanced 3D printer company focusing on the all-in-one FDM printer R&D and production. With the consistent technological innovation of the R&D team, in 2023, QIDI TECH launched their new generation of Hyper-Speed 3D printers, X-MAX 3, X-PLUS 3, and X-SMART 3.
QIDI TECH III: Hyper Speed Printing
QIDI TECH has released three new machines that have all developed an impressive feature: Hyper Speed Printing.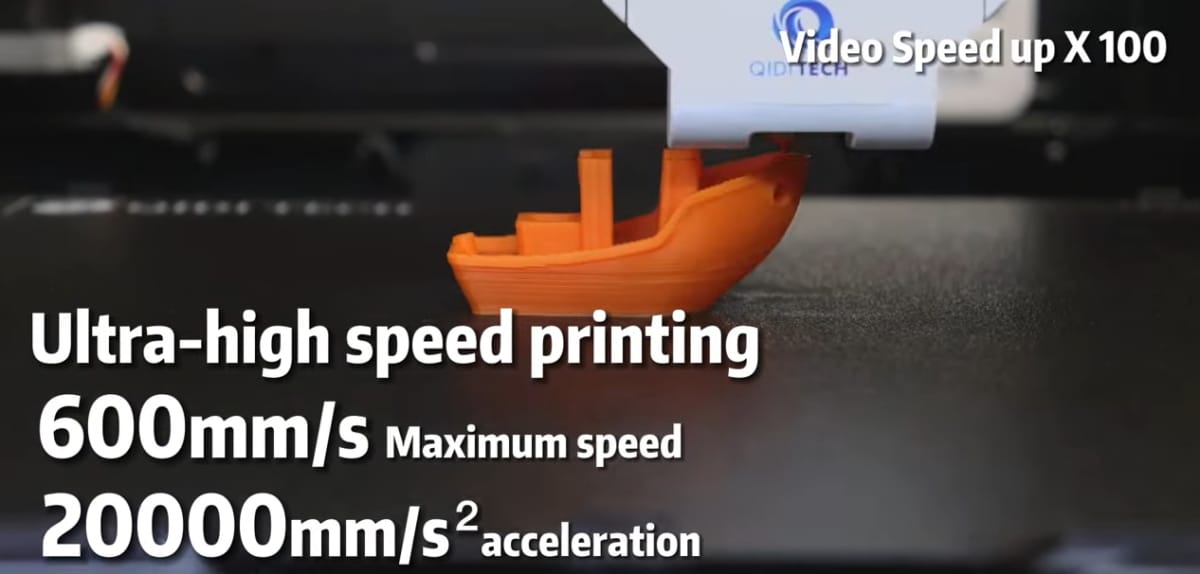 The larger models, Max3 and Plus3, have achieved the highest print speeds up to 600mm/s. And the Smart 3, a $479 entry-level model, can reach up to 500mm/s (with scalable capability).
With an acceleration of 20,000mm/s² and an extruder flow of 35mm³/s (30mm³/s for the Smart extruder), all three printers are able to print a 3D Benchy in around 15 minutes with high quality.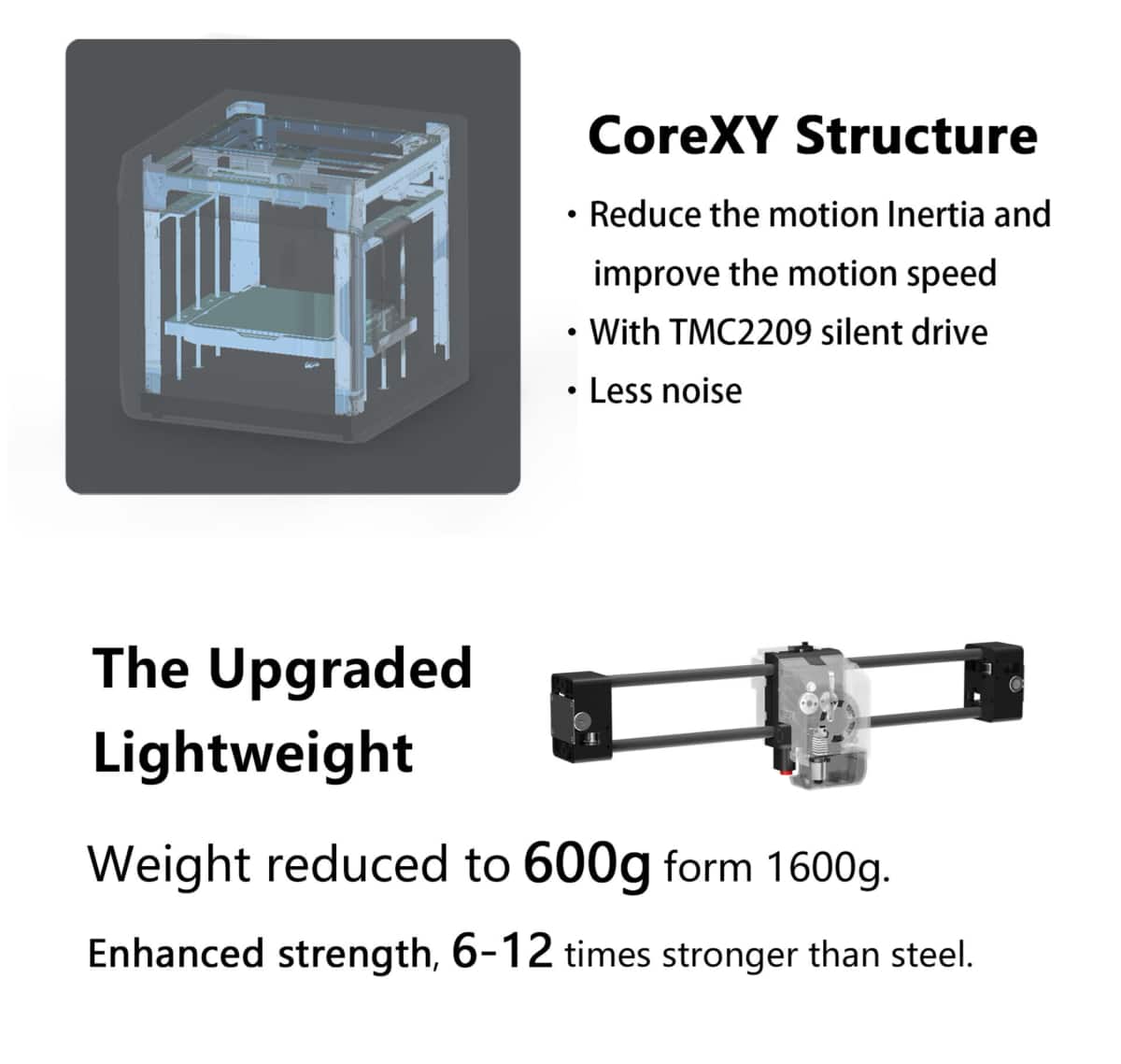 In order to achieve such high printing speed, QIDI Tech has adopted the Core XY structure, which reduces motion inertia and improves motion speed.
QIDI Tech also uses upgraded lightweight hardened wear-resistant carbon fiber rods. By reducing the weight and increasing the strength, QIDI TECH reduces the burden on the sports frame.
Extruder flow rate upgrade is key to ensuring high-speed print quality. QIDI TECH develops an extruder that is steadier, stronger, and faster.
The 9.5:1 hardened steel gear high-velocity extruder with a 36-round motor achieves a flow of 35mm³/s, providing a stable flow supply for high-speed printing.
The nozzle is designed with rounded ceramic, which heats up from 20 degrees to 220 degrees in just 30 seconds and reaches a maximum temperature of 350℃. This design provides more effective productivity, making production more cost-efficient and time-saving.
The independent chamber heating system is a key feature of QIDI Tech's development.
With a maximum chamber temperature of 65°C and an independently controlled power supply, this precise temperature control system improves the print quality of high-performance, high-temperature materials such as ABS-GF and PETG, helping users achieve better print quality for more demanding materials.
QIDI X-PLUS 3: Designed for Professional High-Speed Printing Application Grade Materials
Currently, PLUS3 is the only 3D printer with a constant temperature chamber within the $1,000 price range. It comes with a large print size of 280 x 280 x 270mm, an independent chamber heating system, and two sets of hotends that can be replaced for different filaments.
The PLUS 3 has developed powerful multi-material printing performance.
The nozzle is equipped with resonance compensation to ensure more accurate and perfect printing by mitigating possible vibrations during the printing process.
If you're interested, the discount price during the debut is a good choice: $799
QIDI X-Max 3: The Best Industrial-Grade FDM High-Speed All-Round 3D Printer
On a superficial level, the functions of Max3 and Plus3 are similar. But in fact, the larger size requires a larger configuration with higher specifications and more data adjustments. Max3 is the one with the largest print size among all known high-speed 3D printers.
With a print volume of 325 x 325 x 325mm, it is capable of solving the vast majority of practical industrial production applications. The Max 3 offers the same professional capabilities in a larger format.
The Max 3 also has a chamber circulation fan with an activated carbon air filter, which filters out any potential fumes or particles produced during the printing process, providing users with a cleaner and safer printing environment.
Maximum print size in a high-speed printer: $1,099
QIDI X-Smart 3: The Leading Desktop High-Speed FDM Printer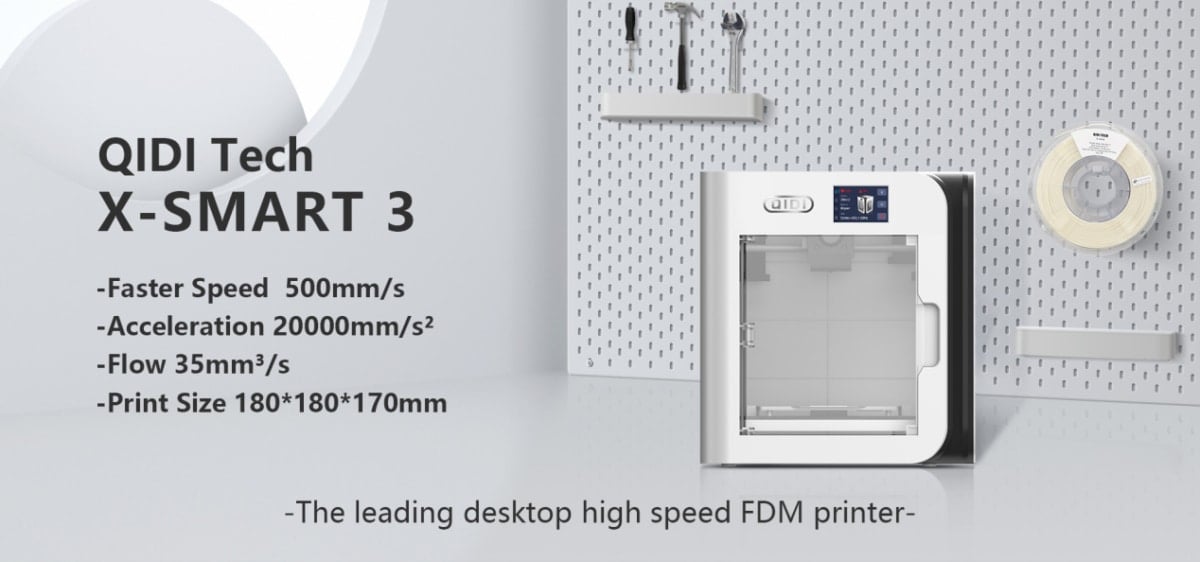 The Smart 3 is a cost-effective 3D printer. For $479, you will get a 3D printer with CoreXY structure, Klipper firmware, a 64-bit processor, resonance compensation, and auto-leveling. With a print size of 180 x 180 x 170mm, it can satisfy most users' printing needs.
The Smart 3 also has excellent upgradeable potential since you can add more function modules to it for more powerful 3D printing performance. It is the benchmark for CoreXY hyper-speed FDM printers under $500.
In conclusion, QIDI TECH's new generation of 3D printers, the X-MAX 3, X-PLUS 3, and X-SMART 3, offer high-speed printing capabilities suitable for various users, from professionals to hobbyists.
With features like independent chamber heating systems, high-quality extruders, and large print sizes, these printers provide excellent value and performance for their price ranges.