How to Make a Lithophane on a Resin 3D Printer & Best Resin
Lithophanes are really popular in 3D printing as they allow you to print a 3D version of any picture you want. A lithophane is a three-dimensional picture that reveals the image when the light is bright enough behind it. 
I wrote this article to teach users how to make lithophanes on resin 3D printers and what the best resins to use for them are.

How to Make Lithophanes on a Resin 3D Printer
Here's how to make a lithophane on a resin 3D printer:
Choose a photo
Prepare the file
Slice and print
1. Choose a Photo
The first step to make your own lithophane is to select the photo you want to use. You can use anything you want, from a picture you saved from Google to a family photo that you want to have as decoration.
You want to try using a simple picture, without much complexity in its aspects, such as color scheme, backdrop, and foreground items. If the images are too complicated, printing can appear sloppy, as noted by one user.
Another user suggests converting your photo to grayscale before taking it to the lithophane software as that may help to give the lithophane a better look.
He also recommends using a picture with high contrast as not every photo will become a great lithophane.
Keep in mind that the size of your project and the print quality of your printer may alter the end result you are getting.
Check out the video below to see a cat lithophane being 3D printed with resin.
2. Prepare the File
The next step after you have chosen your photo is to prepare the file using a lithophane generator.
Here are some popular lithophane generators that you can use:
ItsLitho

3DP Rocks

Lithophane Maker
The first option you can use is ItsLitho, a service that can convert your images into lithophane 3D models without having to install any software on your computer.
ItsLitho allows you to first edit your picture and convert it to grayscale while adjusting its settings and then edit the lithophane model as well.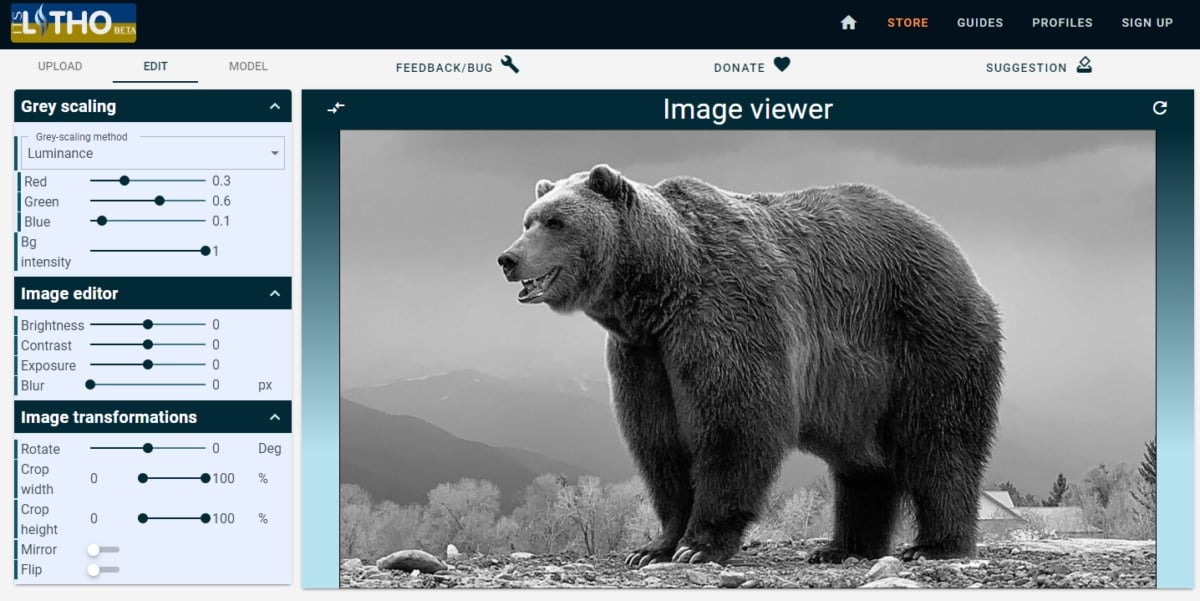 The platform offers different lithophane shapes which you can choose to transform your image and print it as a cylinder or as a sphere.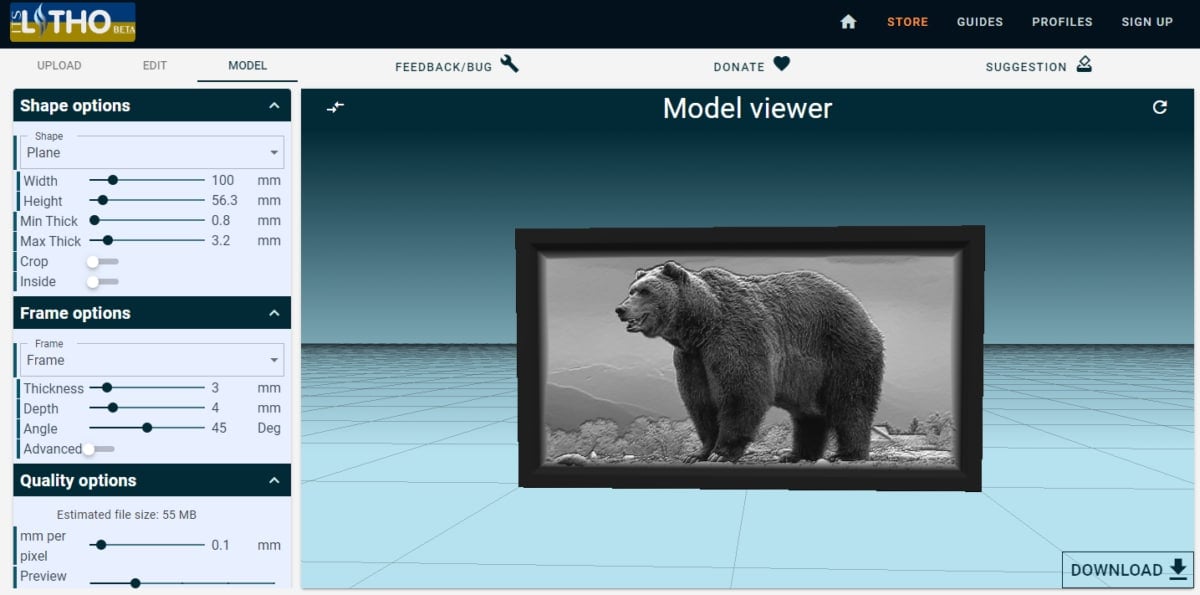 After changing the settings to your liking you can download the .stl file with your lithophane and open it with your preferred slicer software.
Many users have recommended ItsLitho as it works 100% online and is free to use. Simple but powerful, the platform offers an effective solution for creating your 3D models.
One user considers it an educational tool and thinks the platform should have much more attention than it does within the 3D printing community.
Take a look at this amazing color lithophane a user printed using ItsLitho.
Check out the video below for more information on how to create lithophanes using ItsLitho.
Another alternative for you to prepare your lithophanes for 3D printing is the 3DP Rocks website.
3DP Rocks is a popular lithophane generator that you can use for free and produce great results for plenty of users. It is a very simple platform to use, just upload the picture you want to transform into a lithophane, adjust the settings and choose a shape.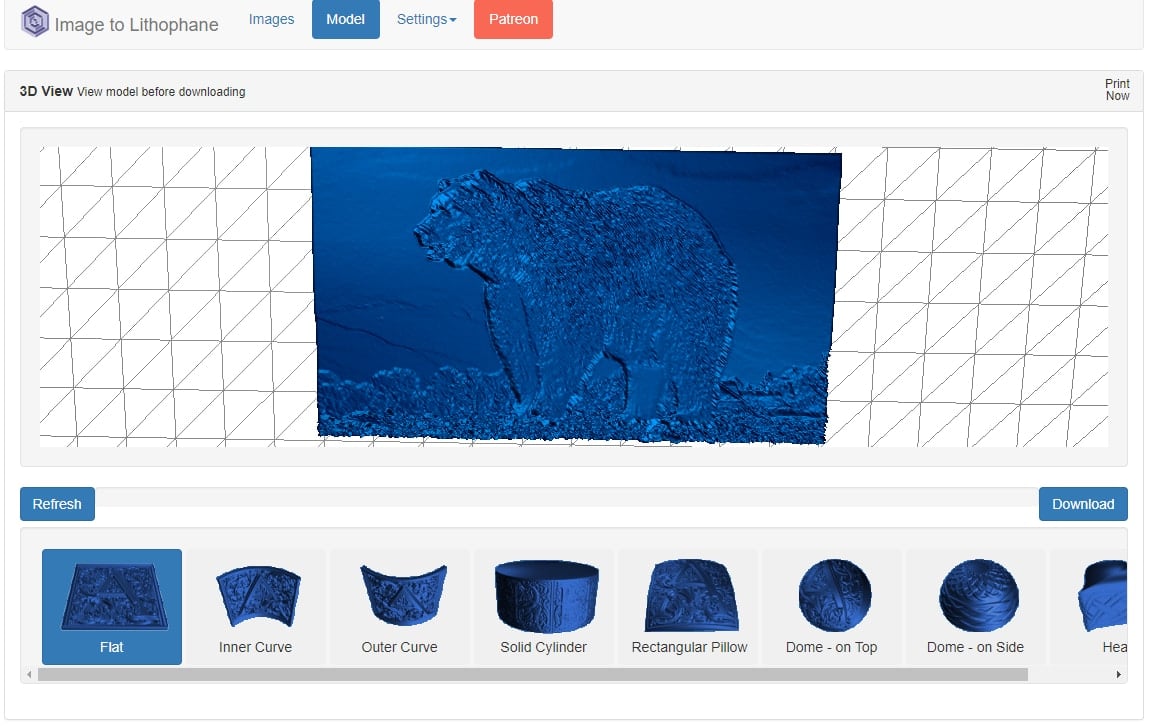 After that, you just need to download your .stl file and slice it with the preferred software. 3DP Rocks offers a simple approach that is easy to follow through.
One user that recommends 3DP Rocks as he's been using the platform to make lithophanes to gift his family during Christmas.
Another user was shocked at the high quality achieved by the lithophanes he was printing using this platform.
Take a look at this beautiful sphere lithophane that was printed with the help of the 3DP Rocks platform.
Check out the video below for more information on how to create lithophanes using 3DP Rocks.
One more popular alternative to make lithophanes is Lithophane Maker, a free online tool that also has a tutorial channel on YouTube about 3D printing.
On the site, the user can first choose the shape he wants his lithophane to be in and after that, you'll be able to change some settings.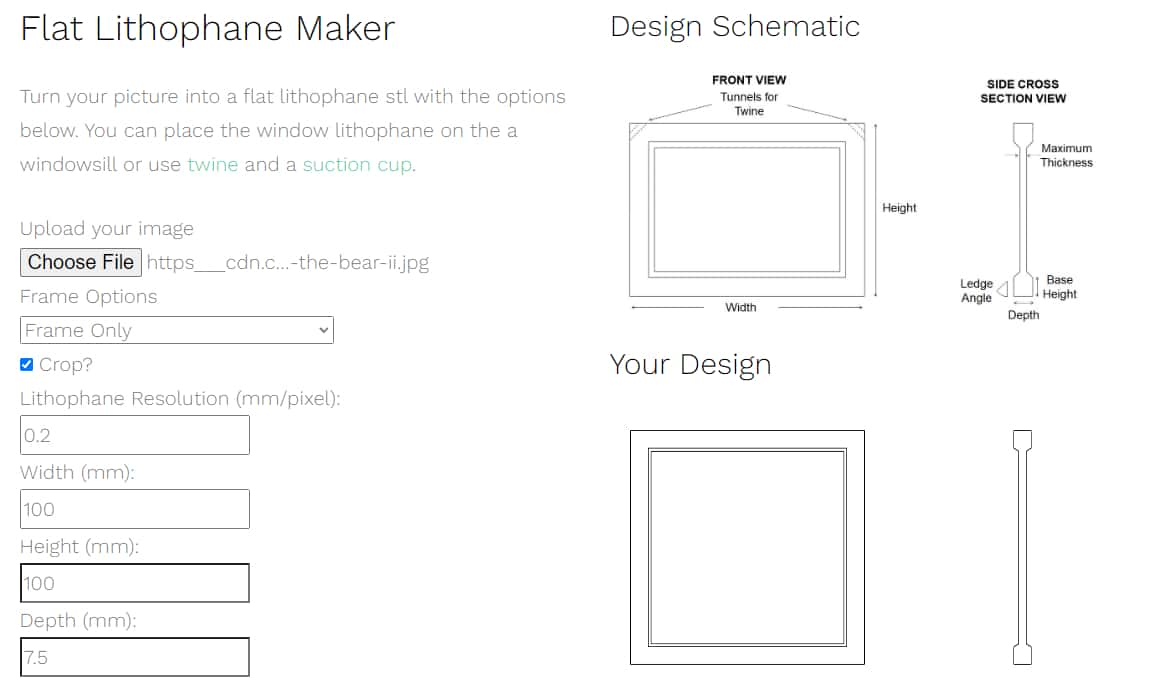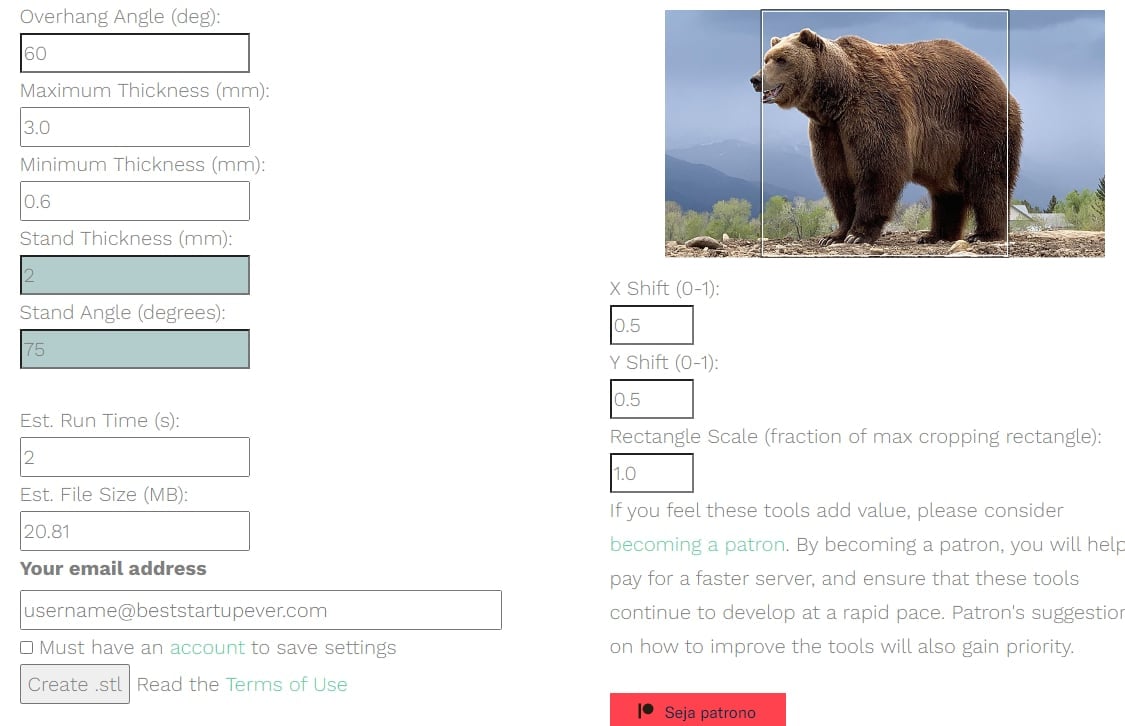 After changing the settings to your desire, you'll just need to click the bottom on the end of the screen labeled "Create .stl" and then import that file into your slicer.
Lithophane Maker is more limited than the previously listed software but it still can provide a great lithophane model that can be 3D printed.
The site also maintains a Facebook Group for its users to ask questions and exchange experiences.
Users recommend this website as you can find a lot of tutorials on YouTube that have helped many users create their own lithophanes.
One user who is making lithophanes with his Voxelab Proxima 6.0 recommends this platform as he never experienced any issues with it but thinks the cropping tool can be improved and suggests you crop your images before importing them into the software.
Take a look at this awesome lithophane of a cat's picture that a user made with the Lithophane Maker platform.
Check out the video below for more information on how to create lithophanes using Lithophane Maker.
3. Slice and Print
After selecting a photo and generating a lithophane using one of the platforms listed above, it's time to take that file into your slicer.
Here are some tips to follow when printing your resin lithophane:
Set the infill to 100%
Print with low layer height
Choose your resin
Orient the model 
Set the Infill to 100%
One important step is to set the infill to 100% and increase your wall count, which users stated helps the lithophane to be printed correctly.
Setting the infill to 100% is important, so the entire lithophane will react to light accordingly as setting the infill to less than that can change the way light will shine through the object.
Print with Low Layer Height
Users also suggest printing with a lower layer height to better your print resolution. We will talk more about this setting in another section of the article.
As the lithophane tools are pretty foolproof, one user stated that he is able to print a 4'' tall lithophane in one hour in a filament printer and in less than half that time with a resin one.
Choose Your Resin
Another important tip in order to successfully print lithophanes is to choose a good resin. For lithophanes the most recommended to use is a white resin. 
You can also try some light colors, such as yellow. However, many details can be lost when making lithophane out of colors that are not white.
Avoid using transparent resin as that may cause you to lose all the detail from the picture and won't make light affect the lithophane like it should, causing it to fail.
Orient the Model
Another important step is to choose the orientation of the model when printing, which means if you print it vertically or flat. The most suggested way to print a lithophane is vertically. Since the piece can be very thin, it is ideal to use the raft as a support.
This way your model will be less likely to peel off the table and ruin your work. The dimensions and thickness greatly affect the printing time.
One user suggests printing your lithophanes flat on the printer's bed as he thinks that is the best way to print it using resin, just remember to dial in your exposure times.
Take a look at this lithophane of a cat's picture that turned out great and was also printed flat.
Check out the video below for more information on how to make a lithophane on a resin 3D printer.
Best Resin for Making Lithophanes
Here are the best resins for making lithophanes:
ANYCUBIC 3D Printer Resin White
Siraya Tech Fast ABS-Like 3D Printer Resin
ELEGOO 3D Printer Resin White
One of the best resins to make lithophanes with is the ANYCUBIC 3D Printer Resin White. Its excellent stability and hardness ensure an effective and easy printing experience.
This resin works in most SLA printers and it is highly suggested by users who make lithophanes to be sold.
The ANYCUBIC 3D Printer Resin White is one of the most recommended as the white resin will preserve the details from the image while still making a high-quality lithophane that will respond accordingly to light.
This is one of the most used options for those who plan to make lithophanes on their resin 3D printers. 
Users recommend this resin to print lithophanes with but if the result turns out too opaque you can always try mixing some clear resin with the white one as one user stated.
Another great resin that is an option to make lithophanes with is the Siraya Tech Fast ABS-Like 3D Printer Resin.
This resin was designed to speed up printing, improve print quality, and make cleanup simple. The material is sturdy enough to withstand the occasional accidental fall and has a great balance of stiffness and hardness.
The Siraya Tech Fast ABS-Like 3D Printer Resin is a great option for those looking to get a sturdy resin that still is able to print nice looking lithophanes with.
Many users recommend this resin for lithophanes as it provides a lot of detail that competes with the more expensive brands and cures at a relatively fast rate.
One user stated that this is his favorite resin to print either lithophane or miniatures as the results always look great.
Take a look at this awesome lithophane a user made with this resin.
The ELEGOO 3D Printer Resin White is another great option of resin to make a lithophane with. 
This resin is one of the most recommended to make lithophanes as the white color will provide the best transparency, really bringing the pictures to life. The ELEGOO team designed this resin to be fast to print and feature low shrinkage, perfect to be used with almost any resin 3D printer available today.
Users recommend this resin as it features great details and no issues getting adhesion, being great to work with. One user thinks white resin is the best option possible for making lithophanes as it will maintain most of the details from the original photo.
Another user had a lot of success printing a family picture and transforming it into a lithophane using white resin. He printed his lithophane vertically at an angle of 20 – 25°.
Best Layer Height for Lithophanes
The best layer height for a lithophane is between 0.025mm and 0.2mm. For resin 3D printers, you can use a layer height of 0.05mm, while for filament printers, a layer height of 0.2mm works well. You want to balance out the quality with the print time by using a good layer height.
One user recommends printing with a layer height of about 0.025 mm as he has found great success with that setting when printing resin lithophanes on his ELEGOO Mars 2.