Best Slicer for the Ender 3 (Pro/V2/S1) – Free Options
There are plenty of slicers out there that you can use successfully, but people wonder what the best slicer is for the Ender 3 series. This article will go through some of the most popular slicers that people make use of, so you can decide which to go with.
The best slicer for an Ender 3 is between Cura & PrusaSlicer. Cura is the most popular slicing software and has great pre-configured profiles that work really well with the Ender 3 series of printers. PrusaSlicer can handle some 3D prints better than Cura and is sometimes faster than Cura with the same 3D prints.
There's more information about slicers that you'll want to know about for your Ender 3, so keep on reading to find out.
Best Slicer for an Ender 3
No doubt the Creality Ender 3 is one of the biggest names when it comes to the best 3D printers. There are various reasons behind this claim such as the ease of customization, high-quality prints, and affordable prices.
Due to its success and huge popularity among users, various upgraded versions are also launched such as Ender 3 Pro, Ender 3 V2, and Ender 3 S1.
All these printers require special files to work and you need a slicer software to create those files or the digital form of the object. The best slicers for the Ender 3 are:
Ultimaker Cura
PrusaSlicer
Creality Slicer
Let's go through each one and see why they are such good slicers for the Ender 3.
1. Ultimaker Cura
Cura is arguably the best slicer for the Ender 3 for many reasons such as the range of profiles it has that work very well, the many features the slicer has, and plenty more. It has hundreds of thousands of users successfully 3D printing with the Ender 3.
With fine-tuned slicer profiles for almost all versions of Ender 3, users can easily print models of high quality with the best suitable settings.
It also has a wide range of pre-configured settings that work best in different combinations of nozzle size and printing materials with Ender 3, with options to download more from the Cura Marketplace.
One user who has been using Cura with the Ender 3 for a long time said that the default profiles for the machine work really well and bring great results.
He even claimed that if you are unable to get high-quality print using pre-set profiles, it might be an assembly issue or a different hardware issue you are having.
A user who had a print farm with six Ender 3s tried out PrusaSlicer after starting with Cura and found that the print times were longer and he didn't prefer the interface, so he stuck with Cura.
Some users have experienced issues with Cura, but the vast majority of users get great models out of it, especially with the regular updates and bug fixes. It's an open-source software which can be used on most Operating Systems such as Windows, Mac & Linux.
If you do have the Ender 3 S1, since it's a Direct Drive extruder, you'd want to make the Retraction Distance around 1mm and the Retraction Speed around 35mm/s.
Here is a video by 3D Printscape that will guide you through the setting up process while talking about some basics as well.
Price: Free (Open Source)
Supported OS Platforms: Mac, Windows, Linux
Major File Formats: STL, OBJ, 3MF, AMF, etc
Best for: Beginner and Advanced Users
Download: Ultimaker
2. PrusaSlicer
PrusaSlicer is a top choice for Ender 3 as it comes with pre-configured profiles for different kinds of printing materials and all versions of Ender 3.
Having pre-set profiles can be very useful for beginners to get started on Ender 3. PrusaSlicer also has an Ender 3 BL Touch configuration which helps users to work well on Ender 3 upgrades that have automatic bed leveling features.
It is open-source software and can be used on almost all OS platforms like Windows, Mac, and Linux. Users can import files in STL, AMF, OBJ, 3MF, etc. The slicer also has the feature to repair files when needed.
The slicer has the OctoPrint connection Compatibility as well. It also has amazing settings and features like G-code macros, vase mode, top infill patterns, and custom supports.
A user said that he has been using Prusa Slicer and Ender 3 for a long time now and he loves the fact that Prusa has separate profiles for each 3D printer, filament type, and different slicing. These things make the printing process easier, allowing him to print high-quality models.
Another user said that he considers Prusa as the best slicer for Ender 3 as it can handle extremely complex models and preview them better in the interface.
He said that in other slicers when he clicks on the preview option, the model becomes a slideshow which makes the analysis difficult while in Prusa, it handles just like a graphics workstation.
One user who started with Cura tried a few options like Slic3r and Ideamaker, but ended up only using PrusaSlicer for the last year due to the consistency of the prints.
Someone who regularly used Cura didn't like the way that Cura would generate some prints, especially when you have a larger flat object, then having another object on top of that square. It would result in gaps being left, requiring higher infill, more walls etc.
PrusaSlicer did a better job with these prints as it created a floor underneath the objects where it printed on top of infill.
Getting details out of PrusaSlicer was easier for one user who just got into 3D printing a few weeks ago. He saw that most people used Cura but got better results using PrusaSlicer, so it really is a contest between the two.
Some people find Cura better, while others find PrusaSlicer to be better.
A user who set up the Ender 3 V2 profile on their 3D printer got incredible prints, and even noticed that PrusaSlicer took half the time for a parrot body print compared to Cura.
Price: Free (Open Source)
Supported OS Platforms: Mac, Windows, Linux
Major File Formats: STL, OBJ, 3MF, AMF, etc
Best for: Beginner and Advanced Users
Download: Prusa3D
3. Creality Slicer
Creality Slicer is one of the best suitable slicers for Ender 3 and its versions because it is created by Creality itself. The settings and customizations are easy to understand and have an interface almost like Cura. You also have the option to install additional third-party software and plugins to enhance the functionality.
The slicers include pre-configured profiles for all the versions of Ender 3 which give this slicer an upper edge on Cura as it still has to add a pre-configured profile for the Ender 3 V2.
The only drawback is that Creality Slicer only supports Windows operating systems.
A user said that he switched from Cura to Creality Slicer because it has fewer settings as compared to Cura.
This factor makes it easy for him to go through different settings and get the job done without wasting time finding specific settings or customization options.
Some users also love using Creality Slicer as it is quite simple and doesn't have many additional tabs or buttons. This thing is quite beneficial for beginners.
Another user claimed that it is better to use Creality Slicer while working on Ender 3 printers because it helps you print 3D models at the best suitable settings which allows you to print high-quality models.
Users also said in a comment that they have experienced almost no bugs while working on Creality Slicer as compared to other slicing software in the market.
Price: Free
Supported OS Platforms: Windows
Major File Formats: STL
Best for: Beginner and Intermediate Users
Download: Creality Slicer
Can You Use Cura for Ender 3? How to Set it Up
Yes, you can use Cura Slicer with the Ender 3 as it comes with pre-configured profiles or default templates that are specifically included in the software to work efficiently with Ender 3 and its versions like the Ender 3 Pro and Ender S1.
You can set up Cura for Ender 3 printer by following a few simple steps in the described scenario:
1. Run Cura Slicer on your PC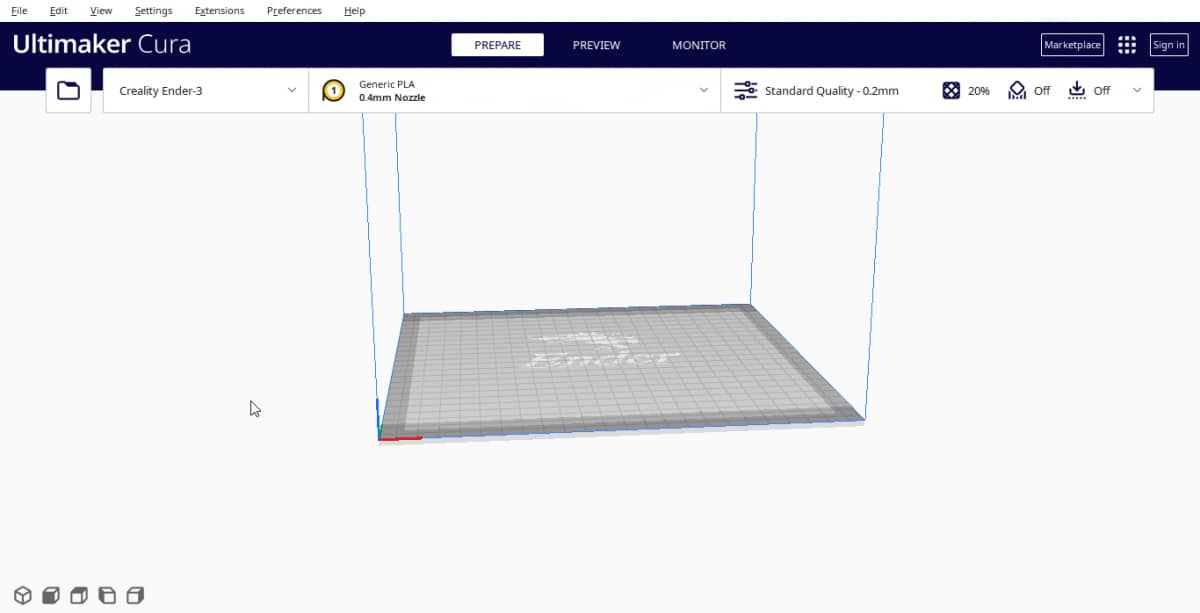 2. Go to the menu bar of Cura Slicer and click Settings > Printer > Add Printer.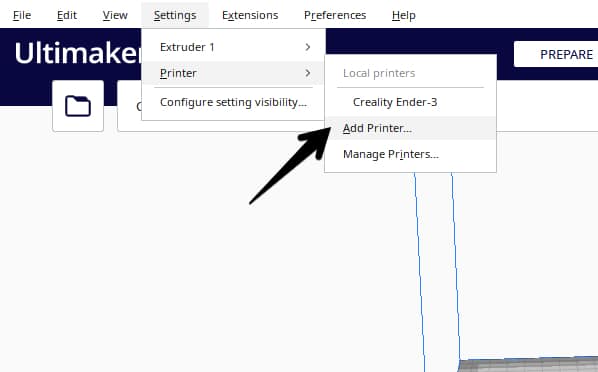 3. A dropdown list will open mentioning different 3D printers. Click on "Creality3D" if Ender 3 is not on the list.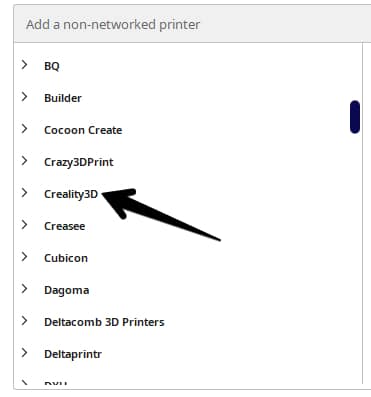 4. Select Creality Ender 3
5. Click on the "Add" button in the bottom-right corner.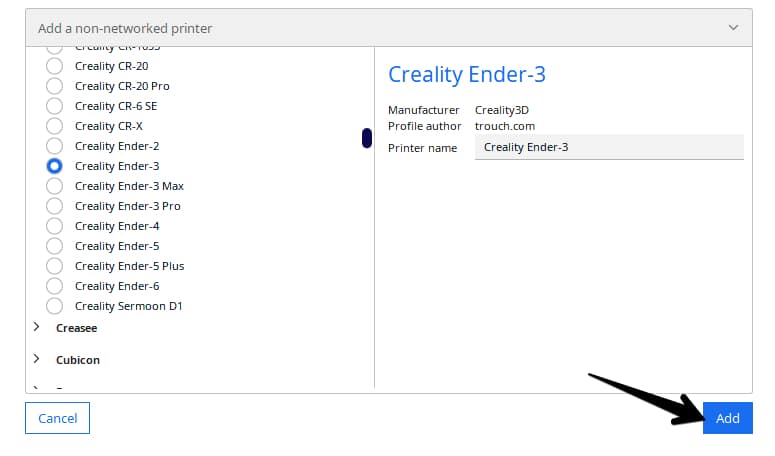 6. Customize settings for your Ender 3 then click Next.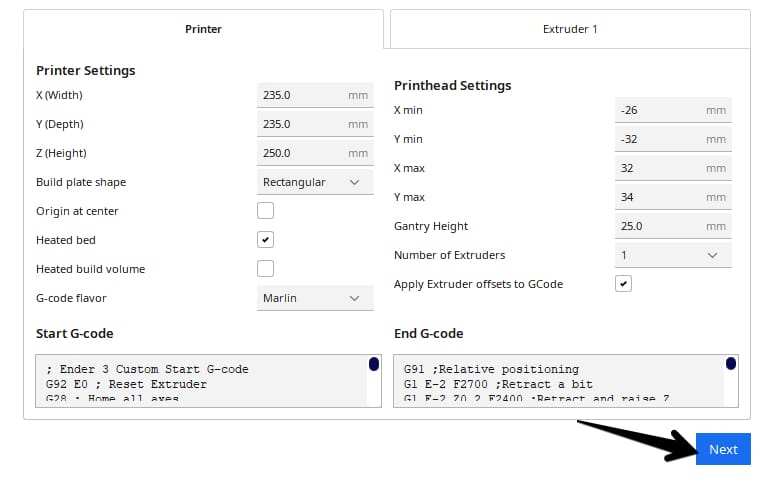 7. For next time, you can simply select the 3D printer from the settings directly.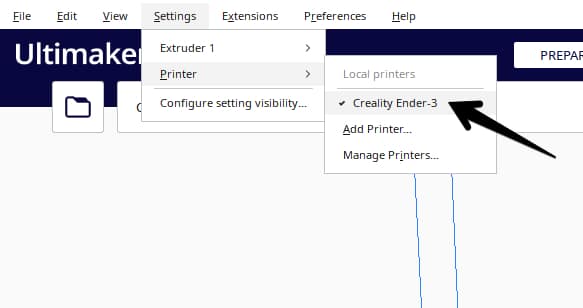 Does PrusaSlicer Work with an Ender 3 V2?
PrusaSlicer does work with an Ender 3 V2. It may not have a pre-configured profile for V2 but you have the option to import profiles from other sources. The slicer is open-source software and free to access and use. The developers constantly keep on working to improve its functionalities and keep it up to date.
The best thing about PrusaSlicer is that it has a very large community and people tend to share configured profiles for different kinds of 3D printers on PrusaSlicer GitHub.
You can download the files from GitHub that are custom-made by users and have worked for them in the best way.
Here is the video by Make With Tech that will provide you with all the necessary information related to PrusaSlicer and its working with Ender 3 and other updated versions.
Is Cura the Same as Creality Slicer?
No, Cura is not the same as Creality Slicer, but they have similar foundations in operation and the user interface. Cura is the more advanced version and has many more features than Creality Slicer. Creality Slicer still works well for Ender 3 machines and is simpler to use, being developed from Creality.
Creality Slicer can help you print high-quality 3D models in relatively less time.
Below are the 9 main differences that will help you understand why Cura and Creality Slicer are not the same:
Creality Slicer was specifically designed to work with Ender 3 and its advanced versions.
Cura has better functionality and features.
Cura has better operating system support
Cura has a better community or user support
Cura has quite a better interface but Creality Slicer is simple and basic.
Creality Slicer can only run on Windows
Creality Slicer prints with a high speed as compared to Cura.
Cura's Tree Support functions are better
Creality Slicer is more responsive when it comes to Slicing and Preview functions.