Best D&D Miniature STL Files for 3D Printing – How to Find
Since the game rose to its popularity in the early 1980s, the craze for Dungeons and Dragons is still the same. The game has won various awards and is topping the chart of best tabletop games for the last 40 years.
To lead you directly to the fun part, I have done the research and found the best D&D Miniature STL Files that you can 3D print. We will also talk about the websites or resources to find more models and add fun to your gaming and the 3D printing experience.

Best D&D Miniature STL Files
Here are some of the best D&D miniature STL files for 3D printing:
1. Lich
One of the best D&D miniatures is the Lich that you can find on MyMiniFactory. The model is of an undead sorcerer with extremely fine details. The flowing sleeves, bony hands, skull-like face, and crown on the head, give it an intimidating yet attractive look.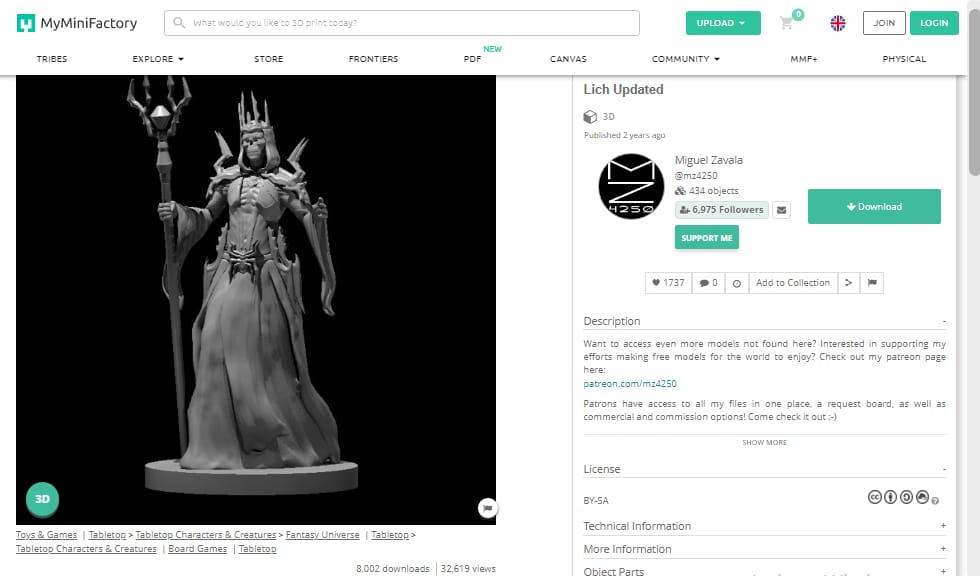 2. Gelatinous Cube
Another good miniature to have in your DnD collection is the Gelatinous Cube on MyMiniFactory. The design includes a regular base and a fitting base with the same size of 50mm. They can be attached to the cube without requiring any adhesives.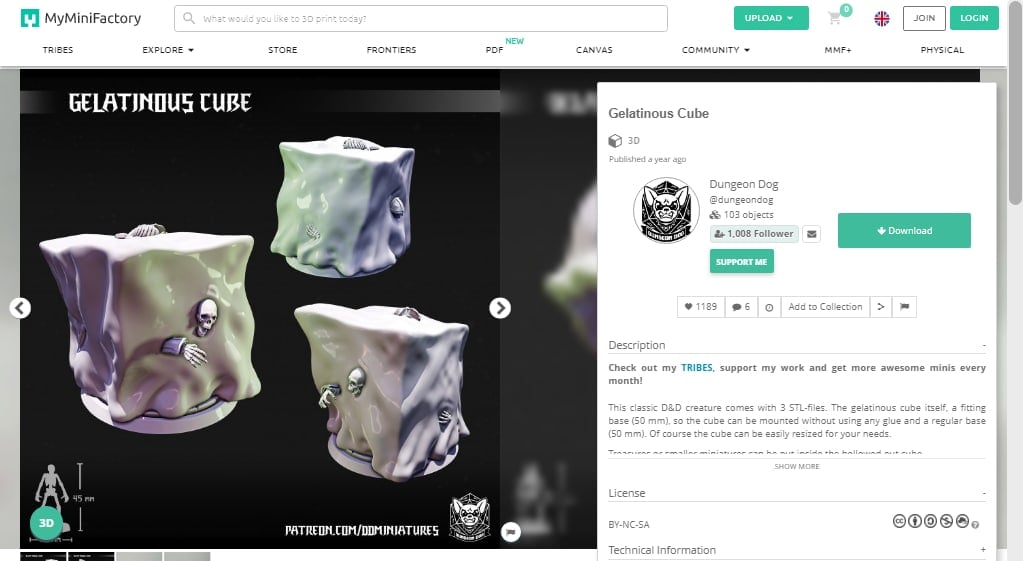 The model looks like a cube containing debris, bones, and a skull inside it. It is designed as a one-piece model except for the base which you can print and mount if you like.
Obviously, you can resize the model to fit your requirements. You can also keep some treasures, coins, chips, or smaller miniatures in the cube's hollowed-out part.
3. Rogue and Ranger Collection
D&D collections must have a Ranger with a bow & arrow and Rogue and Ranger is a good one. With 19 makes and 20 remixes on Thingiverse, it is an easy-to-print model using 3D printing materials such as resin, PLA, TPU, and more.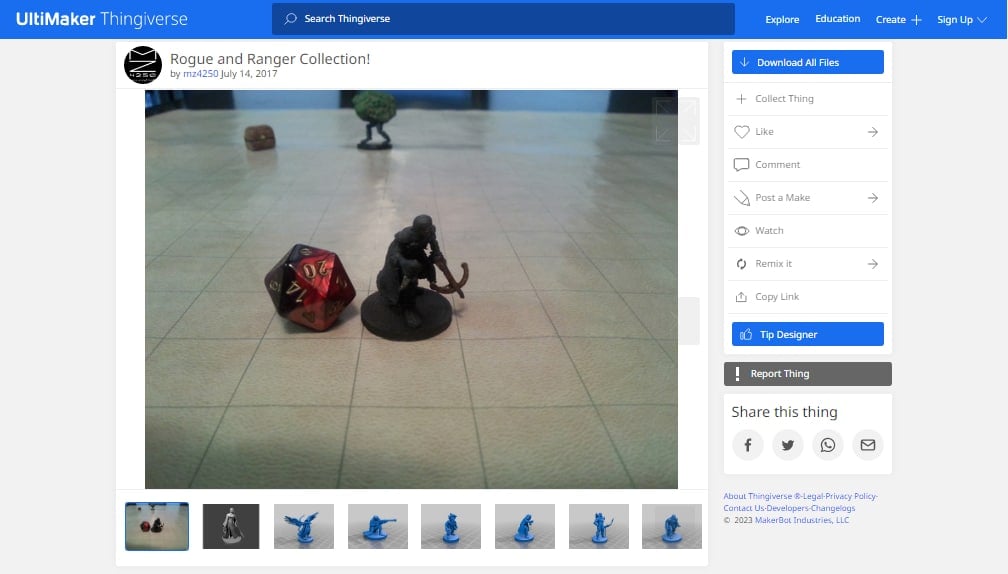 One user warned that adding support to the hands and arms is essential or they can mess up. Other than that, the user completely loved printing this model as it came out just perfect.
4. Elven Archers 4 Miniature Set
The next on the list is the Elven Archers 4 Miniature Set, appreciated by many users and considered a good addition to your D&D characters. It includes highly detailed designs of 4 miniature archers and comes in a 28mm scale.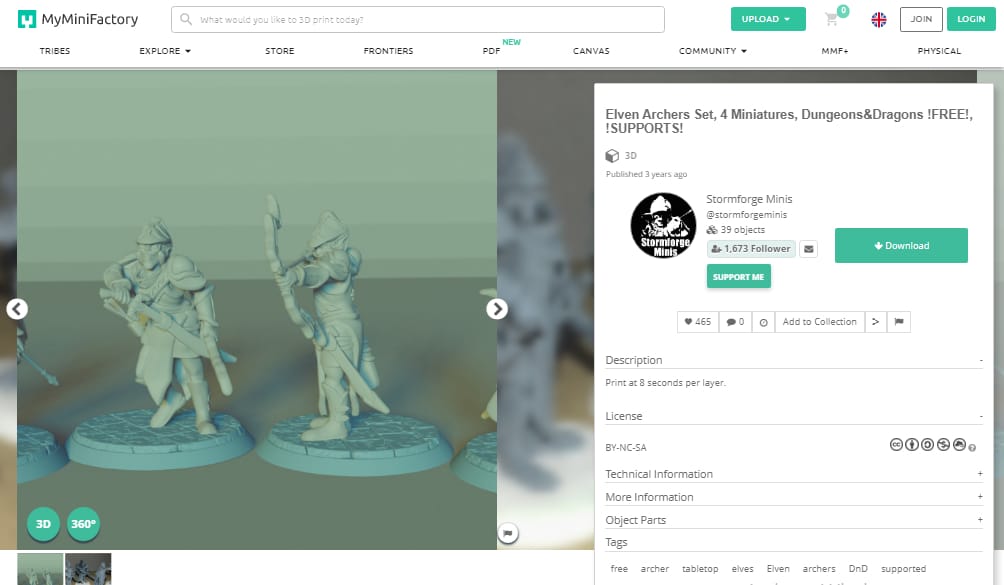 They can be customized, printed, and assembled with ease to meet users' requirements. With fine details and attractive designs, these Elven archers are a great miniature pack to 3D print. It can add a lot of strength to your combat army for the attack.
5. Player Character Pack 03
The Player Character Pack 03 is a good pack of STL files because what's better than getting a full pack of characters from a single place?
The pack includes most characters such as Archers, Swordsmen, Spearman, Commanders, and Rangers. It has 22 makes, 1 remix, and many positive comments on Thingiverse.
6. Green Dragon
The Green Dragon from the Dungeons & Dragons game is a must-have model in your D&D collection. You can reduce the size of the ancient dragon to 50% and print it as a young dragon miniature.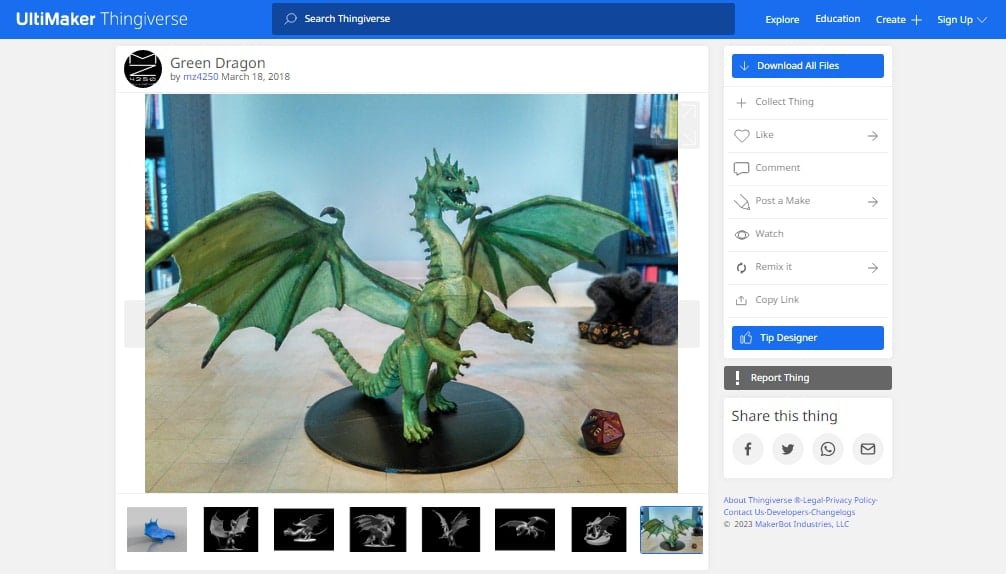 When printed correctly, the dragon gives a highly detailed, realistic look, and open wings show that the dragon is about to fly. The model is beautifully crafted to showcase scales, wings, and claws. You can print it in multiple pieces for easy customization.
One user said that he is having trouble with adding supports for the wings in Cura. Another user recommended checking the supports in "Layer View" before printing or printing the miniature without the base as this makes it easier to add supports.
7. Morek Brightstone, Outcast Dwarven Sorcerer
With its popularity on MyMiniFactory, the Outcast Dwarven Sorcerer is another miniature that can enhance your D&D gaming experience. The model is very easy to print and requires minimal support because of its Heroic Scale size of 28mm.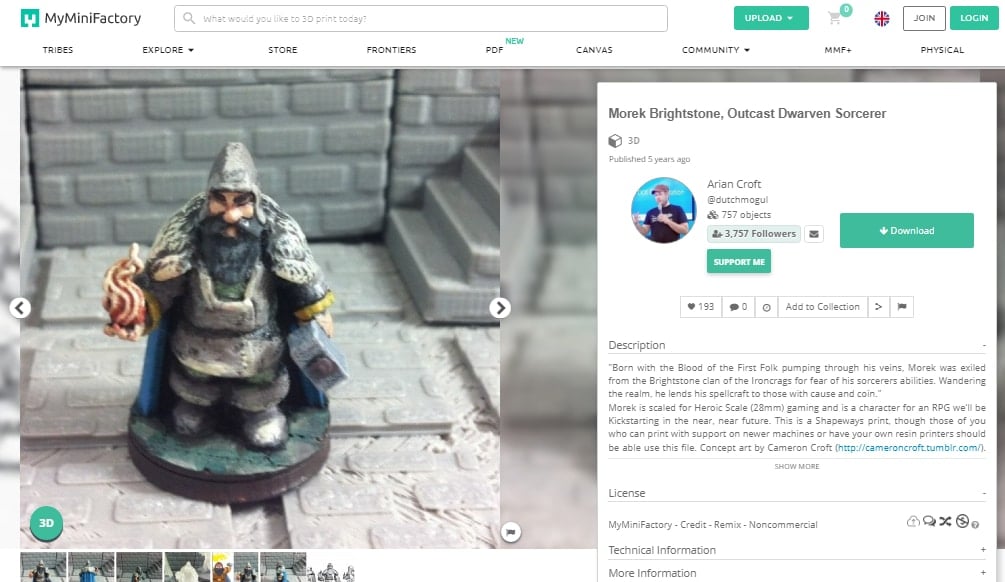 Though the designer has printed it with PLA, it looks interesting in resin as well. As the character can absorb powers, it is a good addition to your D&D game to destroy your enemies.
8. Oh Lawd He Comin Red Dragon
The newly published Oh Lawd He Comin Red Dragon D&D miniature by mz4250 got user attention from day one. It is undeniable that a dragon is an essential model to have in a D&D tabletop game and this model looks great.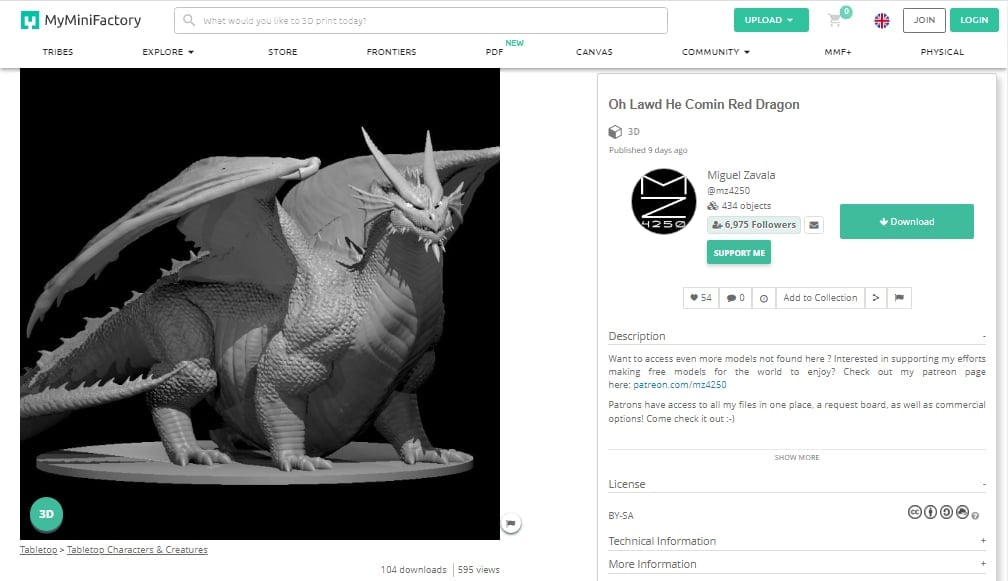 There are separate STL files for each part of the model to make customization easy. You can also use different color schemes and sizes to print red dragons just as you like.
How to Find the Best D&D Miniature STL Files for 3D Printing
Here are some places where you can find the best D&D miniature STL files for 3D printing:
Here is a detailed video on how to find D&D monsters for 3D printing.
You can also check out the video below to see how to find D&D monsters for 3D printing.
You can also join D&D miniature 3D printing communities like r/PrintedMinis on Reddit.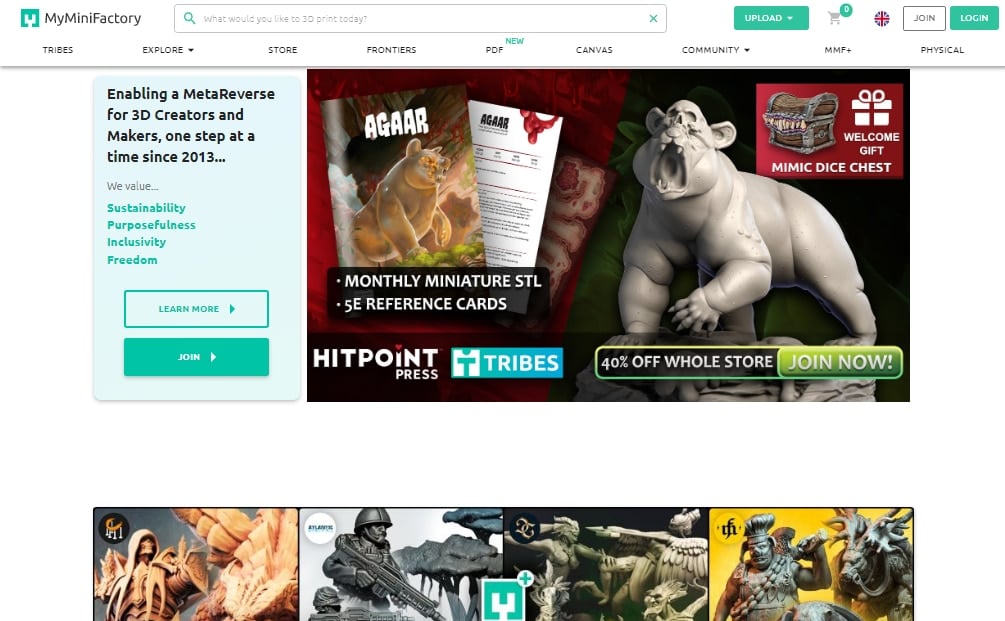 The best place to find the D&D miniatures STL files is the MyMiniFactory website. The website has more than 80,000 designs that can be downloaded as STL files and then 3D printed.
Though there are plenty of free models, you can also buy subscriptions to access premium designs with higher resolution and more details. The customer support team and community of designers are always there to assist you.
It is home to all many Patreons such as: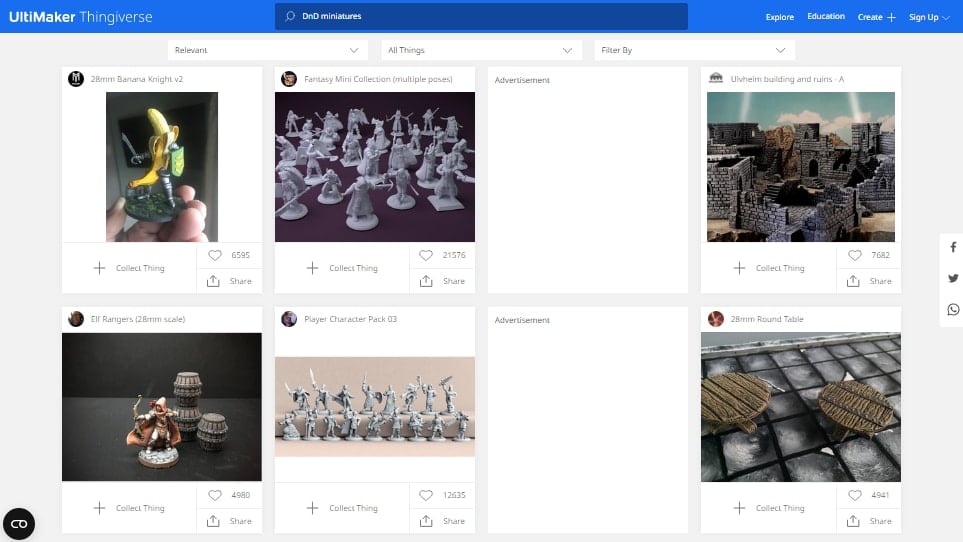 Even the grandparents know you can find all kinds of free and premium 3D printable designs and STL files on Thingiverse. It has 15,000+ D&D designed to download ranging from characters and creatures to dungeons and terrains.
Their huge community of 2.5 million users is great for designing models and resolving issues while printing.
Some big names available on Thingiverse include: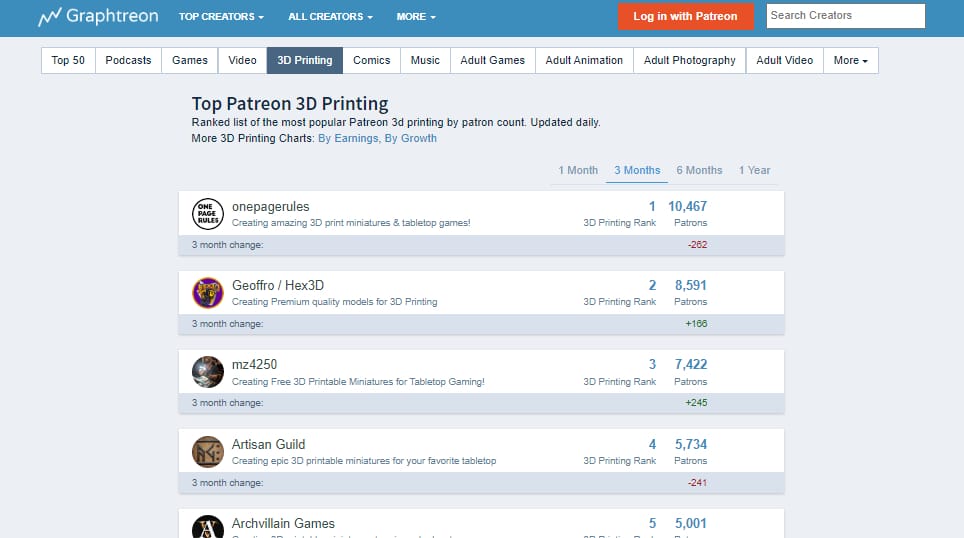 One of the best ways to find D&D miniature STL files for 3D printing is to go on Graphtreon. It's a website that ranks various Patreons in order of popularity and other metrics.
A small subscription price can provide you with a lot of miniature files every month for 3D printing.
The average monthly subscription price ranges between $5-$15 which is quite less as compared to buying multiple models separately. Some top-tier Patreons also offer additional stuff such as tutorials and videos of designing the models.
Some of the best Patreons for D&D miniature STL files for 3D printing include: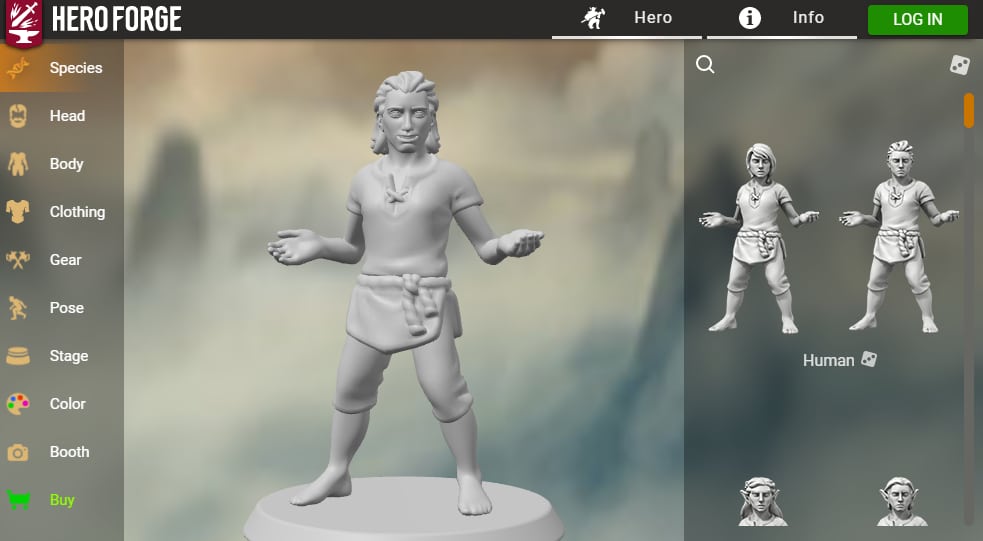 Hero Forge's website is another great resource where users create, customize, and then share the 3D printable miniatures for D&D games. Before downloading, you can easily customize each part of the miniature in all aspects such as appearance, armor, and even facial expressions.
You can purchase a done-for-you model which they then ship to you, or buy a one-off STL file download to 3D print it by yourself for around $8.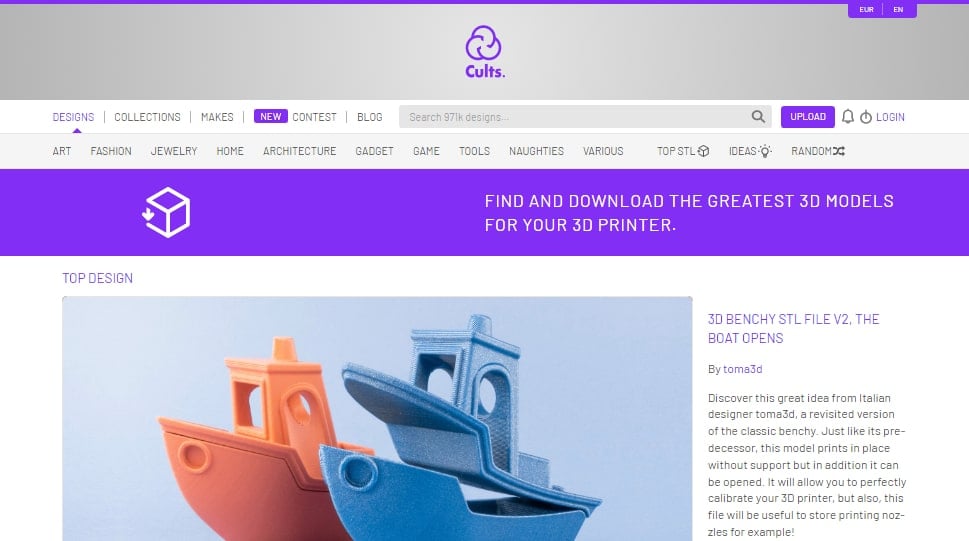 The fourth on the list is Cults3D having more than 150,000 designs for users of all levels of experience and budget, with a large collection dedicated to just D&D miniatures.
Their huge community of designers not only helps but also gives tips to better 3D print your miniatures for tabletop games.
Check out the video below for some more places to find D&D miniature STL files for 3D Printing.