Are 3D Print Farms Profitable – How to Make Them More Profitable
With the growth of the 3D printing industry, people are now thinking about turning their hobby into a full-fledged business. Since various factors are involved, many users wonder, are 3D print farms profitable? 
3D print farms can be profitable if you utilize your resources properly, offer unique designs, maintain high quality, sell purposeful products, and effectively market them. Managing other factors like operational efficiency, maintenance costs, market demand, and equipment usage also plays a vital role. 
This is just a basic answer but there is much more to know about a how profitable 3D print farms are and how you make them more profitable.
Are 3D Print Farms Profitable
It can take some time before you create a profitable 3D print farm, since you have to find a product that works, then fine-tune your process to make it more efficient.
3D print farms are profitable when you work on the basics and focus on your target audience, product niche, quality, and marketing. 
According to many users, the profitability of a 3D print farm mainly relies on two things:
The uniqueness of the design/product (preferably should solve a niche need) 

Marketing of the product  
One user set up 11 farms and 3 of those failed simply because they didn't have a unique design/product, ultimately failing to consistently attract clients. 
It also depends on whether you are selling cheap products for regular customers or you are making high-quality and useful items that will solve some problem or fulfill user needs.
As suggested by a user, start with one 3D printer and then gradually add more as the demand/sales grow. In the meantime, learn business aspects such as inventory keeping, marketing, material sourcing, shipping, and more.  
Examples of Some Small-Sized 3D Print Farms
One dedicated 3D print farm owner is making slightly above break even by printing and selling specialized products in a niche market.
The farm has 16 3D printers that he regularly checks for errors while logistics and shipping are handled by their partner. The products are being advertised by word of mouth because of their high quality. 
Another user sold specialized cupholders for an ultrasound clinic to prevent probe drops. Their total investment was a $500 3D printer and a $30 spool of ABS. They sold items for $900, making $370 as a profit, even after paying for the printers.
As a full-time office worker and part-time hustler, one user prints in-demand desk accessories, priced mostly under $20.
They design on Fusion 360 and market/sell on Etsy. After both 3D printers are paid off, the user makes 200% of the material cost, making a good hourly earning. 
Another user ran a 3D print farm of 8 Ender 3s and a resin printer, printing PLA, ABS, and resin.
For an estimate, they used to charge $0.4/g for PLA, $0.25/g for ABS, and $1.5/g for resin with a minimum product price of $13 (filament) and $25 (resin). They covered all investments of 8 Ender 3s within the 2018-2019 span. 
However, it went downhill after the economic recession. According to the user, you can only make a good income if you have companies as your clients, willing to pay higher prices. 
A 3D print farm can boost in a month or may take a year depending on niche, product, location, and market. For example, one user got the first contract of $7,000, making a remarkable 70% profit within the second month of their business. 
They made 300 PLA cubes (10cm*3), 400 little magnetic cars, and 500 customized pegboard pieces for a Preschool. Currently, they are selling personalized backpack tags at $6 for a set of 3, making a good side income. 
One user prefers the offline market because of the online market competition. They sell 3D printed items at farmers markets and craft fairs, making $16,000 in sales in just seven months.
They have five Anycubic Mega S printers set up in the garage and the price ranges from $15-$75 per item. 
Examples of Some Giant 3D Print Farms
You may be amazed to know that all Prusa 3D printers are made in a 3D print farm involving 600+ Prusa i3 MK2S and MK3S. 
It takes about 27 hours for a 3D printer to print all parts of another 3D printer, worth $650-$1,200. Prusa's revenue was a whopping $98 million in 2020. 
Check out their journey to manufacturing 100,000 3D printers. 
Out of Darts is another successful 3D printer farm having over 97 Prusa i3 MK3s. They produce premium Nerf Guns and Nerf Guns Mod Kits.
They use filaments from Prusament, HATCHBOX, Atomic Filament, and Proto-Pasta. All 3D printers are managed by one technician while another individual is for maintenance. 
The video below is a tour of their 3D Print Farm and Warehouse.
Though there is huge competition, users recommend not to compete on price. It will reduce your revenue and you may not get loyal clients as they will immediately switch to new sellers offering cheaper products. 
You may use the CalcPRO 3D Print Pricing Calculator specifically designed for 3D print farms.
Check out the video of a farm owner making over $100K a year with 3D printing.
How to Make 3D Print Farms Profitable
Here is how to make 3D print farms profitable:
Print and Sell Unique Designs
Modify Design to Use Less Material 
3D Print Your Models Faster
Focus on Marketing Your Products
Use One Type/Model 3D Printer
Find a Good Filament
Run 3D Printers 24/7
Print and Sell Unique Designs
The best way to make 3D print farms profitable is by designing unique and exclusive models. Specialized models give you an upper edge over the market, making it easy for you to stand out and attract regular customers. 
Designing your own models is also beneficial as you can mass produce them and it will take time for competitors to copy and sell them at lower prices.
Instead of selling low-cost easy-to-print models, many users said that you can only make a profitable business out of 3D printers if you are selling extremely unique products that are difficult to design and print at home.
The products should also provide some value to the customers in terms of solving a problem or fulfilling at least one of their needs.
Modify Design to Use Less Material
One good way to increase 3D print farm earnings is by optimizing the design by changing geometry, infill patterns, and adjusting other slicer settings to use less material.
The owner of Slant 3D print farm suggests keeping the design simple and using infill patterns that save material such as grids, honeycombs, lines, etc.
The video below has a few tips on designing your 3D print parts for mass production. 
Some other adjustments suggested by users include:
Avoiding unnecessary details

Hollowing 3D print parts (where possible)

Lowering the infill density

Optimizing print orientation to use minimum supports

Using tree-like supports if necessary
The below video has some great tips on how to modify the design to use less support. 
3D Print Your Models Faster
Printing faster is another way to make your 3D print farm profitable by producing more products in less time. You can increase the printing speed in your slicer settings. 
As recommended by a farm owner, using a bigger nozzle and bigger layer height can print a 4-hour model in 2-2.5 hours. However, it will affect the smoothness and level of detail. 
Another 3D print farm owner also suggested using fast-printing 3D printers such as the Bambu Lab P1P that can print at a speed of 500mm/s. They have 5 P1P on their farm and have significantly decreased the production time. 
You can buy it from their Official Store. 
Using Lines, Rectilinear, or Zig-Zag infill patterns may also help as they are printed faster than many other options.
Focus on Marketing Your Products
One of the best ways to boost your 3D print farm profit is by focusing on market research, advertising, and implementing a good marketing strategy for your business. 
In the beginning, your business should go to the customer, and this can only be done by marketing and advertising your products. 
In today's world, nothing beats running ads on Facebook, Instagram, X (Twitter), or any other social media platform when marketing your products.
Marketing is essential to sell your products and it's better to learn how to design first. Because if you use other people's designs, you need a commercial license or permission, which may add up to your overall cost. 
Also, having a comprehensive/unique logo and blog section on your website is great as this increases awareness and builds trust in the company.
Use One Type/Model 3D Printer
3D print farm owners advise using a single type, brand, and model of 3D printer. This improves your grip on settings, slicing software, and features, ensuring consistent print quality and smooth farm management. 
Prusa i3 MK3S+ is the most used printer in 3D printing farms due to its reliability and low maintenance. 
One user successfully printed COVID PPE for months facing almost no issues. 
Despite its higher upfront cost, its durability and minimal maintenance costs make it a better long-term investment compared to cheap alternatives. 
Creality Ender 3, Ender 3 V2, and Ender 3 Neo are great for starting a 3D print farm due to their low price, auto leveling, and minimum adjustments required. 
After $30-$50 worth of upgrades including a metal dual gear extruder, magnetic build plate, and stiffer build plate springs, one user consistently prints PLA/PETG by leveling the bed weekly. 
You can buy an Ender 3 for below $200 from Amazon or cheaper from various places.
Find a Good Filament
One of the essentials in running a profitable 3D print farm is to find a good quality filament brand. Sicking with the same (but good) brand ensures consistent quality and color. 
Decide if you will only print PLA or will also go with other filaments like ABS and PETG. Go for a specific range of filaments that you print instead of saying, "We do it all".
Most users and farm owners recommend using the Overture Filament if you are planning to print PLA.
For 3D printing colorful or special products on their farm, one user mentioned using:
When sales grow, look for suitable suppliers such as MatterHackers or any other good wholesaler. It can save you around 10-20% if you buy in bulk.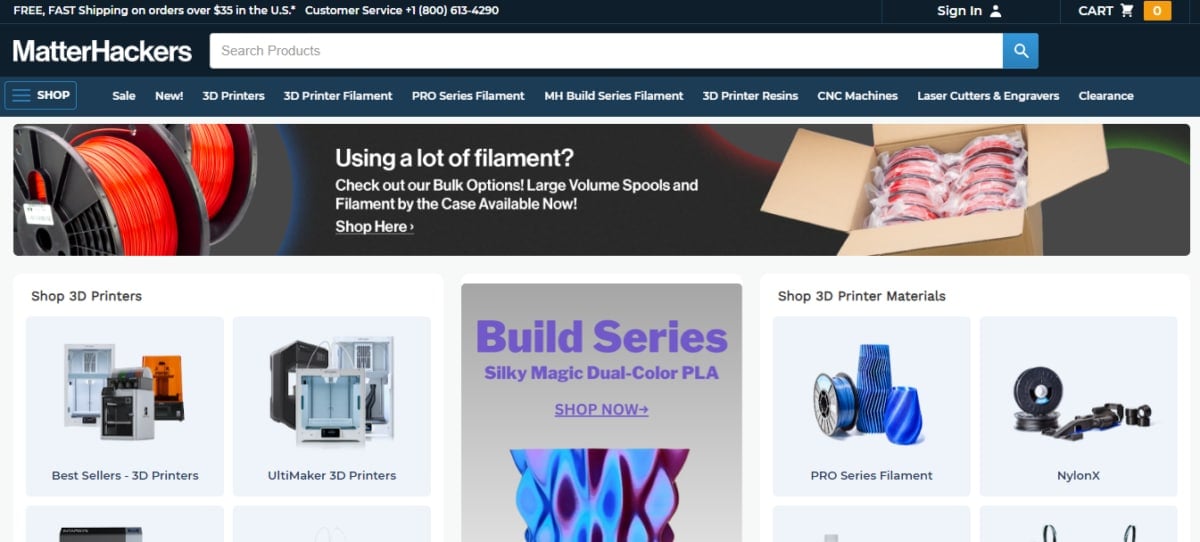 Run 3D Printers 24/7
Another thing suggested by many users is to ensure your 3D printers are running all the time. This will help you add up to your inventory and deliver the product as soon as you receive an order.
Idle time can waste your resources while reducing your revenue as well. Running 24/7 will also balance your labor, maintenance, location, and material costs but you need consistent customers.
Here is a detailed video for a person starting a "Print on Demand" 3D farm.
Where to Sell 3D Print Farm Products?
Here are the best marketplaces where you can sell your 3D print farm products:
Local Community & Shops
Etsy
eBay
Amazon
Shopify
1. Local Community & Shops
If you live in a location where 3D printing products are popular, nothing is better than printing in-demand products and selling them in your local community and shops.
You can start with toys for kids, essential home accessories, smartphone cases, or flower vases. 
You need to analyze what is mostly required in your local area and then choose a niche.
For example, if there are multiple food stalls, cafés, restaurants, or juice corners in your area, 3D printing replicas of food and fruits can be a great start for your business. 
2. Etsy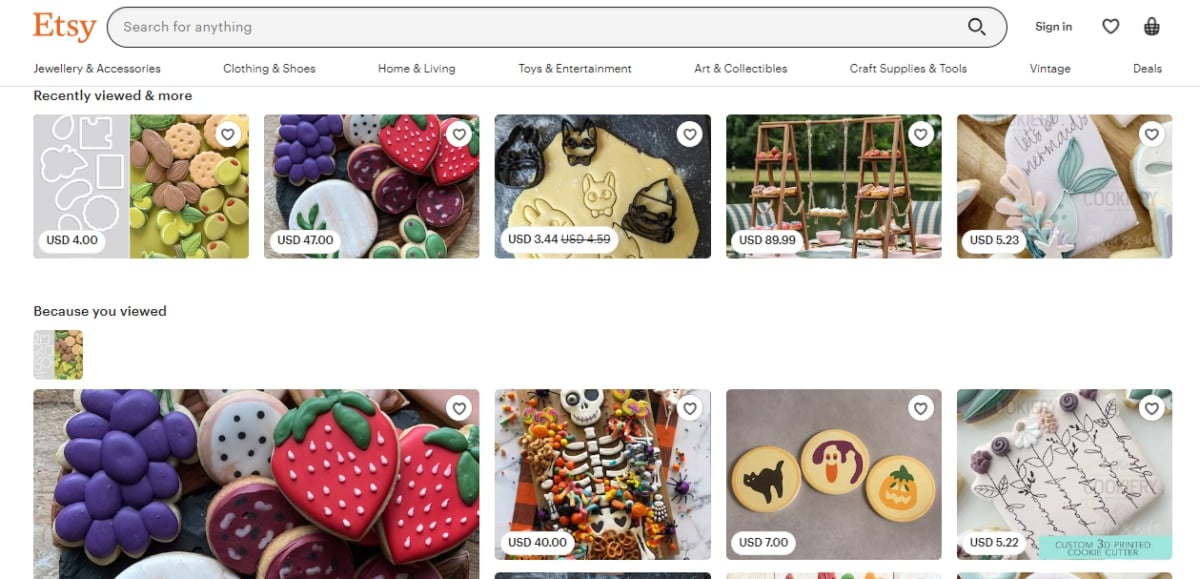 Etsy is a great online marketplace where you can sell almost all kinds of products, including 3D-printed models. According to Semrush, 434 million customers visited Etsy in July 2023 with 56.2% solely from the United States of America and the United Kingdom. 
Etsy charges a minor fee of $0.20 per listing and if the product doesn't sell within 4 months, you need to renew the listing for the same price. 
You can easily create a seller account within 5 minutes and your store will be online to list your products. Regularly optimize your Etsy store by analyzing the analytics and statistics. 
Here is a video on how to make a seller account on Etsy.
3. eBay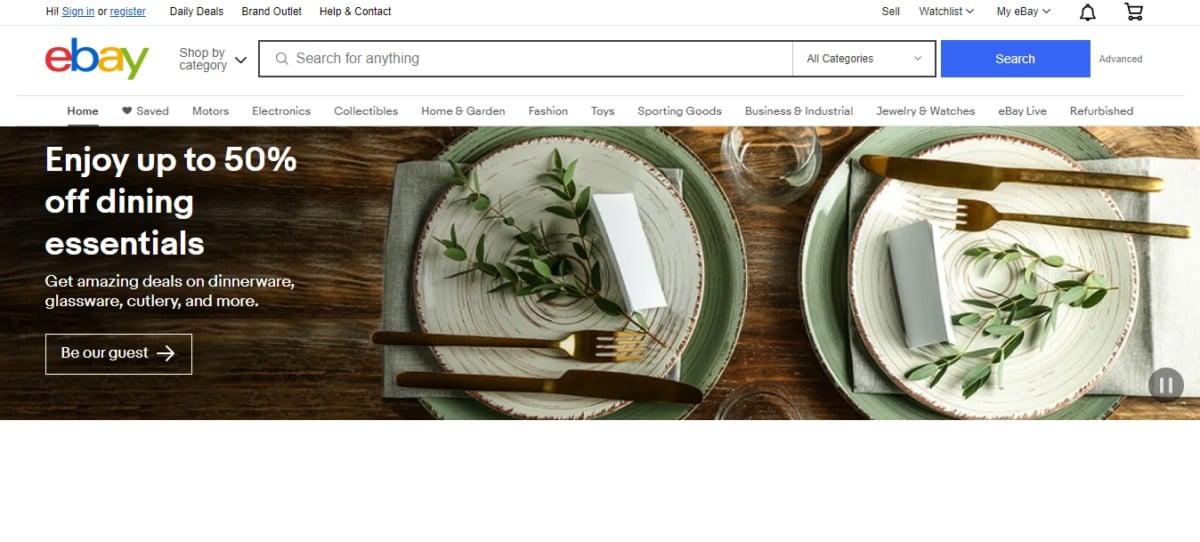 eBay is one of the oldest online marketplaces operating since 1995, having 1.7 billion products listed with 624 million visitors in July 2023. Its huge audience gives more exposure to your 3D printed products, ultimately increasing sales and revenue. 
They charge a small listing fee as well as a final fee on each sale you make on the marketplace. They are currently charging 3% of the total amount on final sale for 3D printing products. However, you should take a look at their Selling Fees page before creating an account.
Check out the video below for making a seller account on eBay. 
4. Amazon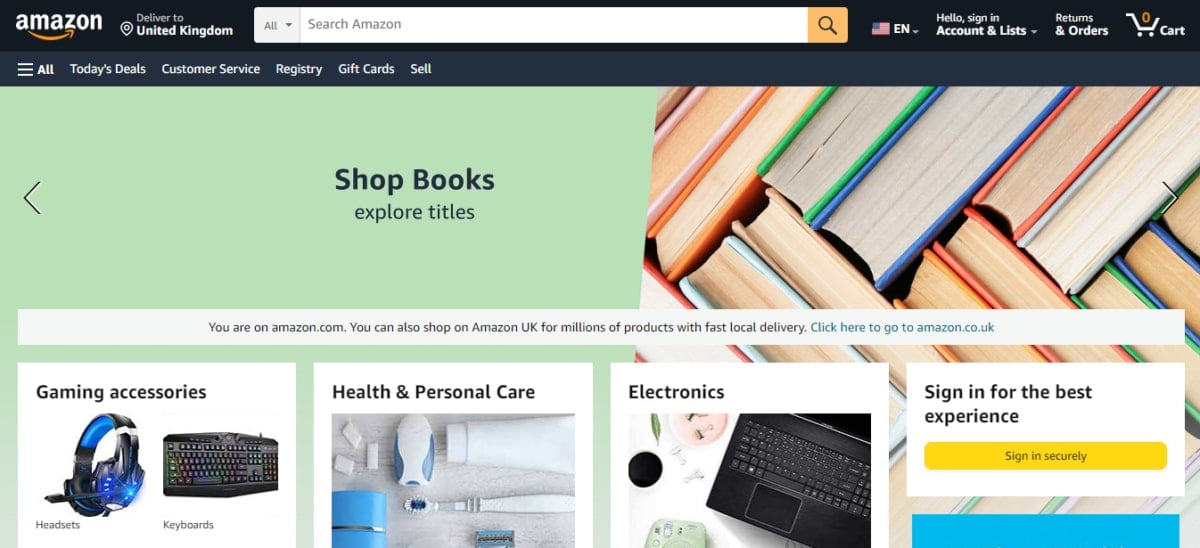 When it comes to selling products online, Amazon can never be ignored even if it is not one product/category specific. Amazon has an audience from almost all around the world with a whopping 2.79 Billion visitors in just one month of July 2023.
Selling your 3D-printed models on Amazon can take your brand to more people and surveys claim that people tend to trust products more when they are buying from Amazon.
Amazon has multiple seller plans with different services and limitations. Their cheapest plan is the Professional Seller Plan for $39.99 per month. Additional fees will be charged for the sales you make on Amazon.
The video will guide you on making a seller account on Amazon.
5. Shopify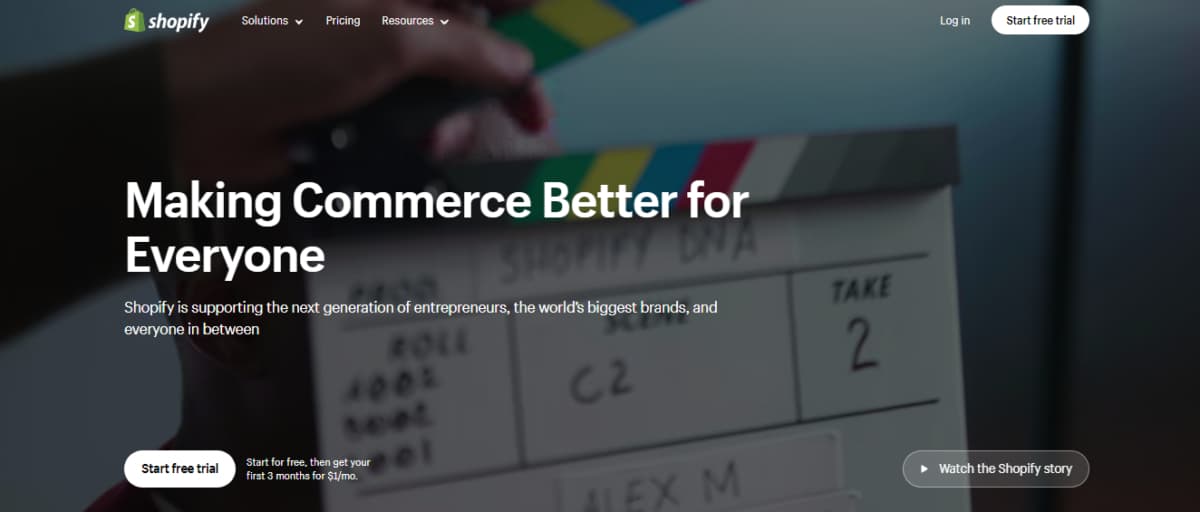 Shopify is one of the easiest online marketplaces to sell your 3D-printed products. The platform offers a huge audience with an average of 160 Million monthly visitors to the platform.
Shopify is a full-fledged business market where you can develop a fully functional business by choosing themes that suit your business. Multiple apps are there to enhance user experience and functionalities.
If you are using the basic plan, you will be charged 2.9% + $0.30 per transaction or for each product sold. This pricing can vary depending on the plan you are using. So, make sure to check the selling fees first.
Follow the video below to create your Shopify account and start selling your 3D models.