3D Print Failures – Why Do They Fail & How Often?
3D print failures can be very frustrating, especially since they take a long time to create, but people wonder why they fail and just how often. I decided to write an article about 3D print failures to give people the answers to these questions.
There are more details in this article about 3D printing failures, so keep reading on.
Why Do 3D Prints Fail?
There are many reasons why a 3D print might fail. It could be due to mechanical issues that cause uneven movements, which could then knock over a model, down to software issues with settings that are too high, like the temperature.
Even having a fluctuating room temperature could result in a failed 3D print.
Here are some of the reasons why 3D prints fail:
Z axis not moving uniformly
Poor bed adhesion
Bad/brittle filament quality
Not using enough supports
Complex models
Printing temperature too high or low
Layer shifts
3D printer not calibrated
Z Axis Not Moving Uniformly
An uneven Z axis can result in a failed 3D print because when the Z axis on the 3D printer is uneven or misaligned, it doesn't move as it should.
One user figured out that his 3D prints were failing close to the end of the models due to his leadscrew not being installed properly. When he turned off his stepper motor and raised it by hand, it kind of becomes loose, even to the point where it pops out.
To fix this issue, you want to check how smooth your Z-axis moves and that your leadscrew is properly installed.
The coupler for the leadscrew shouldn't slip out, so you want to tighten up the grub screws to a decent point to get it to hold.
Make sure some of the other screws aren't loose. One example is if some components are spinning free and not having enough pressure while moving.
The POM wheels are a big one, where you want to have them slide up, down and across the axes smoothly. Tighten or loosen your eccentric nuts to fix this issue.
Check that your components are straight and assembled properly.
It's also a good idea to make sure your parts are properly lubricated so they have smoother movements.
Poor Bed Adhesion & Warping
When you have poor bed adhesion on your 3D printer, you can experience plenty of failures. This is probably one of the most common reasons why 3D prints fail.
There is a lot of movement happening with 3D printing, so there needs to be stability during the printing process. If the model isn't stuck to the build plate strongly, it's a lot more likely to detach from the bed.
Even if it doesn't completely detach, all it takes is for one section to fail, then issues start building up, leading to your print getting knocked off the build plate.
It can happen especially when models don't have a lot of surface area on the build plate, since that reduces how strong the adhesion is.
The longer your print goes on for, the more bed adhesion you'll need since there is more pressure being applied.
This issue also combines with warping, which is when filament cools, shrinks and curls upwards.
The fixes for this would be to:
Clean your print bed, and don't touch it with oily fingers
Make sure your bed is leveled properly
Increase your build plate temperature
Use an adhesive on the bed – glue stick, hairspray or Blue Painter's Tape
Use a better build surface, that isn't warped
https://www.reddit.com/r/3Dprinting/comments/lm0uf7/when_your_print_fail_but_is_too_funny_to_stop_it/
Bad/Brittle Filament Quality
You can experience 3D print failures just based on the quality of your filament. When your filament is brittle from the spool, it's also going to be brittle during the printing process.
One thing many people don't know is that filaments are hygroscopic which means they absorb moisture from the environment. That's why they come packaged in an airtight plastic wrapper with desiccant.
If you leave filament out, it will absorb moisture over time. You want to use a filament dryer like the SUNLU Filament Dryer from Amazon to take the moisture out.
Another thing to keep in mind is that certain filaments don't have the best tensile strength such as silk filaments and similar hybrid filaments.
Not Using Enough Supports or Infill
Some users experience 3D print failures due to not having enough supports or infill. You need supports for a lot of models that have overhangs. This basically means that there is not enough material underneath to support the next layers, usually being around a 45-degree angle.
To combat that lack of foundation, you simply create supports in your slicer for the model. If you don't have enough supports or your supports aren't strong enough, it could lead to a print failure.
You can either increase your support density percentage or increase the number of supports by lowering the Support Overhang Angle in your slicer.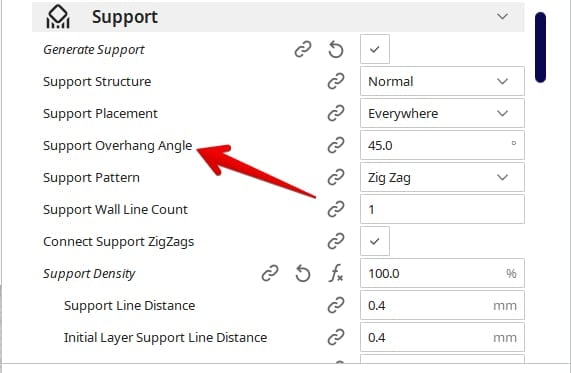 I also recommend learning how to create custom supports.
Infill works in a similar way, where it is required in places where there isn't much surface area for the next layers to extrude upon.
You might need to increase your infill density or change your infill pattern to combat this issue. 20% usually works well, along with the Cubic infill pattern.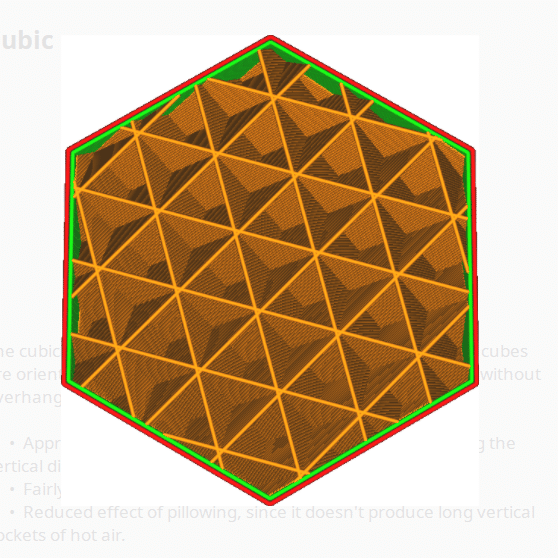 Complex Models
Some models are much harder to 3D print than others so if you always try to 3D print complex models, you can expect a higher failure rate. A simple model like an XYZ Calibration Cube should be successful most of the time unless you have some larger issues.
With a complex model like this Lattice Cube Torture Test that has many overhangs and not much of a foundation underneath, it would be difficult to 3D print.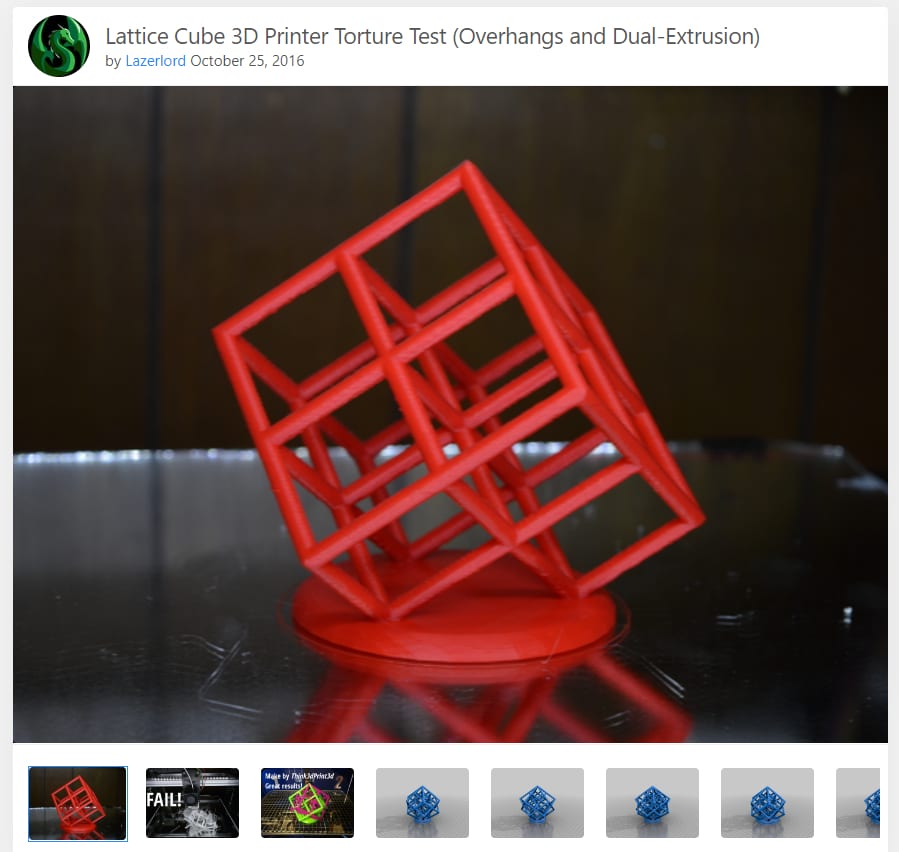 Printing Temperature Too High or Low
Another key reason for 3D print fails is by not having an optimal printing temperature, especially when it's too low to the point that it can't flow out the nozzle properly.
When your printing temperature is too high, filament flows out of the nozzle too freely, leading to extra filament coming out the nozzle. If too much filament does extrude out, the nozzle could end up hitting the print, causing a failure.
You want to optimize your printing temperature by 3D printing a temperature tower. Follow the video below to learn how to do this directly in Cura.
Layer Shifts
A lot of people experience failures due to layer shifts in their models. This can happen due to a stepper motor overheating and skipping steps, or from a physical bump of the 3D printer.
One user said his issue was down to cooling issues with the motherboard and stepper drivers overheating. Better cooling through bigger fans and vents for the motherboard fixed this.
I remember one instance where a user kept having layer shifting issues and finally realized that it was happening due to the wires coming into contact with the model.
It could also be down to your surface not being secured and moving around during the print.
Activating Z-hop in your slicer can help with collisions from your nozzle to the model. It basically hops up the nozzle during travel movements.
Check out more details in my article 5 Ways How to Fix Layer Shifting Mid Print in Your 3D Prints.
3D Printer Not Calibrated
When your 3D printer isn't calibrated well, whether that's the extruder steps or XYZ steps, it can cause under and over extrusion in your models, leading to failures.
I always recommend users to calibrate their extruder steps so that the extruder is moving the exact amount that you tell it to.
You can follow the video below to properly calibrate your extruder's steps.
How Often Do 3D Prints Fail? Failure Rates
For beginners, the average failure rate can be anywhere between 5-50% if there are underlying issues. When your 3D printer is assembled properly, you might expect a failure rate of around 10-30% based on first layer adhesion and settings. With experience, a failure rate of 1-10% is normal.
It also depends on what 3D printing filaments you are using. When 3D printing PLA, which is much easier to 3D print, you'll have higher success rates. If you 3D print with advanced filaments like Nylon or PEEK, you can expect much lower success rates due to material characteristics.
One user said his resin 3D printer gets around a 10% failure rate when he keeps it clean and properly maintained. For his Ender 3, it breaks a lot but he gets around a 60% success rate. It does depend on proper assembly and good maintenance.
Resin 3D print failures usually come from not having supports in the right places or a lack of adhesion to the build plate due to a low bottom exposure time.
For filament 3D prints, you might have issues with your bed adhesion, layer shifts, warping, bad support placement, low temperatures and more. The conditions of the environment around the printer matters as well. If it's too hot or cold, it can negatively affect your 3D prints.
Another user said that for production prints, you can expect a 5% failure rate for basic filaments and models.
You can increase your printing success by:
Assembling your 3D printer properly – tightening up bolts and screws
Leveling your print bed accurately
Using the right printing and bed temperatures
Doing regular maintenance
3D Printing Failure Examples
You can find a series of 3D printing fails here and on this No Failed Prints Reddit page.
Here are some real examples of 3D printing failures from users:
This could have been fixed with a higher bed temperature or using an adhesive product.
https://www.reddit.com/r/nOfAileDPriNtS/comments/wt2gpd/i_think_it_came_out_pretty_good/
This is a unique failure that could have happened due to a lack of cooling or from heat creep.
This user attempted to print a small cube and ended up with a slanted and wavy cube. Another user suggested that the reasonable cause of this failure was mechanical issues with the printer. According to this user, the belt on the X-axis is loose and needs to be tightened.
Also, check out this video illustration for more examples of typical 3D print fails.